Psychedelics Decrim Activists Mark First Anniversary Of Denver's Historic Psilocybin Mushroom Vote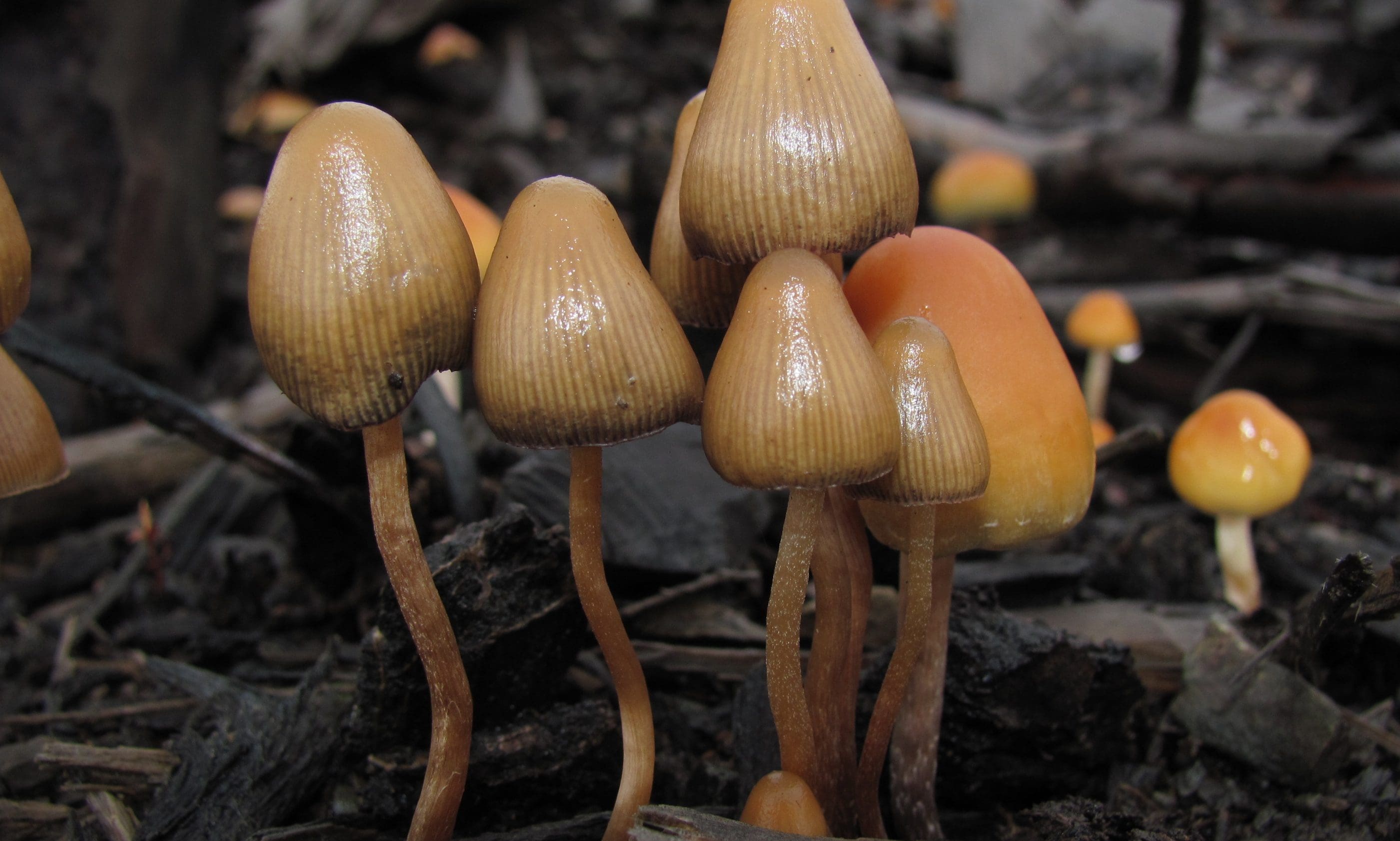 One year ago on Thursday, activists behind a first-of-its-kind drug policy reform ballot initiative in Denver were anxiously awaiting the results of a local vote that stood to set the city apart from any other in the country. Things didn't look promising near the end of the night when they were behind—but as the votes continued to trickle in through the next day, it became official: The city had become the first place in the U.S. to decriminalize so-called magic mushrooms.
The Decriminalize Denver campaign defied odds and expectations. Psilocybin was just entering into the mainstream lexicon, there weren't any large and monied psychedelics advocacy groups chipping in and voter confusion about what it meant to decriminalize—rather than allow retail sales like is the case for marijuana—threatened to derail the bold initiative.
But through a combination of education, outreach and innovation—as well as the open-mindedness of the local electorate—the campaign prevailed. More remarkable than the policy change in Denver, however, is the national grassroots movement it has inspired in the year since the historic vote.
Activists in more than 100 cities across the U.S. have now expressed interest in reforming their own psychedelics policies. Two more cities—Oakland and Santa Cruz—went a step further than Denver and decriminalized a wide range of entheogenic substances such as ayahuasca and ibogaine.
Oregon advocates are close to qualifying a statewide ballot initiative to legalize psilocybin for therapeutic use for this November. Washington D.C. activists were approved to circulate a petition to decriminalize various psychedelics in the nation's capital on Wednesday. A California campaign had hopes of putting psilocybin legalization on the ballot before the coronavirus pandemic. And psychedelics reform bills have been introduced in three state legislatures.
On the congressional level, Rep. Earl Blumenauer (D-OR) has endorsed the Oregon psilocybin initiative and Rep. Alexandria Ocasio-Cortez (D-NY) introduced an amendment to encourage research into the medical potential of psychedelics. That was defeated on the House floor, but she plans to file more legislation on the issue.
In other words, a lot has happened in a year. And it is difficult to believe that the movement for drug policy reform beyond cannabis would have organized and spread this quickly were it not for what happened in Denver. Kevin Matthews, who led that campaign and has since launched a national advocacy group called SPORE, told Marijuana Moment that he "always looked at Decriminalize Denver and the Denver Psilocybin Initiative as an experiment for how to change laws around psychedelics."
"Denver was the first step and we still have a lot of work to do," he said. "What I didn't necessarily expect was how quickly the landscape would evolve and how it would be this massive, national—perhaps even global—conversation now."
The success of the campaign "just shocked people," he said. "I think it really showed that you have a committed, passionate group of people who are brave enough to step into this space and really put their blood, sweat and tears, energy and, in some ways, livelihoods on the line to progress something. We were another example of that, right?"
More and more examples have formed in the past year, with activists working overtime to convince local legislators and residents that criminalizing people for using entheogenic substances is the wrong path. Instead, the plants and fungi should be viewed through the lens of civil liberties and public health, they say, citing research indicating that these currently illicit drugs hold significant therapeutic potential for the treatment of conditions such as severe depression and post-traumatic stress disorder.
One of the main reform groups that has emerged in the space since Denver is called Decriminalize Nature (DN)—a national hub for campaigns to lean on as they pursue local and state policy changes. Chapters across the country are raising awareness, exploring the ballot process for reform and communicating with lawmakers about the need to take a new approach to psychedelics.
Larry Norris, who cofounded Decriminalize Nature, told Marijuana Moment that "Denver's success cast light on a space beyond the veil of possibilities."
"They were the first to bring the important conversation about decriminalization to the table, and in the end, the power of the people prevailed. Even the victory was a great underdog story," he said. "To come back from behind, after almost every news organization reported the initiative had failed the previous evening, provided great media attention for the larger policy conversation. Their success also gave a boost of confidence to Decriminalize Nature, who was able to share Denver's victory with the Oakland City Council-Members shortly before the public hearings began in Oakland."
Oakland activists aren't stopping at decriminalization, either, with plans now in the works to propose a local regulatory model for a limited retail system for entheogenic substances.
David Bronner, CEO of the activist soap company Dr. Bronner's, which is funding several psychedelics reform campaigns across the country, told Marijuana Moment that the vote in Denver last year "showed that it's now politically possible to win our right to life-saving psychedelic medicine at this moment of the cultural psychedelic renaissance, and directly paved the way for Decrim Oakland to make magic happen there, and the birth of now national and international Decrim Nature movement."
"It set a good precedent of talking about psychedelic medicine in the healing therapeutic frame, with a strong educational component about proper preparation, set and setting, and integration after," he said.
There have been some reform supporters who have questioned whether decriminalization campaigns could detract from the rigorous, federally authorized studies into the therapeutic benefits of psychedelics that are in the works. Author Michael Pollan, for example argued in a New York Times op-ed shortly after the Denver vote that "ballot initiatives may not be the smartest way" to change laws around the substances. He later seemed to walk back that stance somewhat after pushback from advocates, however.
Natalie Ginsberg, director of policy and advocacy at the Multidisciplinary Association for Psychedelic Studies (MAPS), which is funding and gaining approval for clinical trials into several substances, told Marijuana Moment that for decades, "psychedelic research has been paving the way for psychedelic medicine, but medical access is not enough—decriminalization must go hand-in-hand with medicalization for a healthful society."
Bronner also contended in a blog post last year that bringing the underground psychedelics world aboveground through a state-licensed treatment model in advance of federal approval "provides an example outside of the traditional pharma model for responsible regulated adult access to psilocybin therapy."
"It's also important to understand that the state ballot measure process is the only political mechanism that exists for providing this kind of broad responsible adult access," whereas psychedelic-based pharmaceuticals could be less accessible, he said.
Advancements are being made in the traditional research realm as well, with Johns Hopkins University announcing last year that it is launching the nation's first center devoted exclusively to studying psychedelic drugs.
What's to come in the year ahead? The current pandemic might have created challenges for political campaigns of late, but assuming society returns to some level of normalcy, advocates anticipate an even bigger wave of reform—another year of progress that challenges the status quo of prohibition and demonstrates the need for a psychedelics renaissance.
Bronner predicted that "we're going to see most large urban cities in America decriminalize mushrooms and plant medicines in the next few years," adding that he believes Food and Drug Administration approval of psychedelic therapies will happen and Oregon will legalize psilocybin for therapeutic use. That will "pave the way to mainstream acceptance and widespread psychedelic healing of the people of the world by the end of the decade," he said.
Norris conceded that it's "uncertain how quickly things will reopen post COVID-19 shutdown and when city councils will be able to address these policies again" and the pandemic "obviously had a great impact on those with ballot initiatives who need to gather signatures."
"However, many DN teams are working hard behind the scenes to prepare for the eventual reopening. Taking our cue from nature, DN is currently in a phase of nourishing our roots, rather than fruiting and blossoming," he said, adding that the organization has been holding virtual meetings with activists across the country and globe. "Assuming things resume in a timely manner, we project at least five to seven more cities will Decriminalize Nature by the end of 2020."
Among some drug policy reform advocates, there's a lingering question about focusing decriminalization efforts on a singular class of substances, rather than ending the drug war altogether by removing criminal penalties for all currently illicit drugs.
Matthews said he agrees that reform shouldn't end with psychedelics. "I absolutely support the broader decriminalization of all drugs," he said. "Our campaign in many ways opened the door for us to have a direct conversation with the city—a very direct conversation with the city—about how it enforces their drug policy. We need alternatives to the current drug policy paradigm."
"All substances absolutely need to be decriminalized because they're mostly non-violent and victimless crimes, and we need to focus more on treatment where it's necessary," he said. "The psychedelics drug policy movement can very much inform and help galvanize the broader drug policy decriminalization movement. Denver is a good example of that based on the messaging we've got from the city."
Ginsberg at MAPS said that "Denver's move to deprioritize psilocybin arrests ignited communities across the country to mobilize to deprioritize all entheogenic plants, cacti and fungi, or 'decriminalize nature'," adding that she's "hopeful that these psychedelic movements will join forces with broader coalitions to end the war on drugs and fully decriminalize all drugs."
"In times of pandemic it's clearer than ever that mass incarceration, and mass criminalization, are fundamentally incompatible with public health," she said.
Broader decriminalization campaigns might not yet be taking off at the speed of the psychedelics reform movement, but there are proposed statewide initiatives in Oregon and Washington state to fully end the criminalization of drug possession while expanding treatment services.
In the meantime, Matthews had this to say to activists in the early stages of exploring psychedelics reform:
"Be committed, and that takes discipline. Folks definitely need to explore—both internally, to have experience with these substances to really understand it, and then find the others. That takes bravery because you're stepping out as a psychedelics user in a sense. Then start broadcasting. Start sharing information. Social media, email your network—broadcast, broadcast, broadcast, and do it with integrity. Be very open about both the therapeutic and medical potential and the risks. That's very important."
"If you're committed, a part of that involves faith and trust in the process," he said. "This movement certainly has a mind of its own. If anyone out there wants to dedicate their livelihood to this, then they will be supported by the microverse."
Decriminalization might be on the books now as Denver's official policy thanks to the vote one year ago, but Matthews and other advocates are still at work educating city officials and ensuring that the change is implemented effectively, with an eye toward justice. A panel comprised of city officials, law enforcement and advocates, which was mandated by the ballot measure, held its third meeting on Wednesday—two months after the group established tracking and reporting criteria for police activity related to psilocybin post-decriminalization.
Now, thanks to Denver voters' decision last May, the city is home to the nation's first government psychedelics decriminalization body, but it is not likely to be the last.
Campaign To Decriminalize Psychedelics In DC Cleared For Signature Gathering
Photo courtesy of Wikimedia/Mushroom Observer.
Canada Will Let Terminally Ill Patients Use Psychedelic Mushrooms For End-Of-Life Care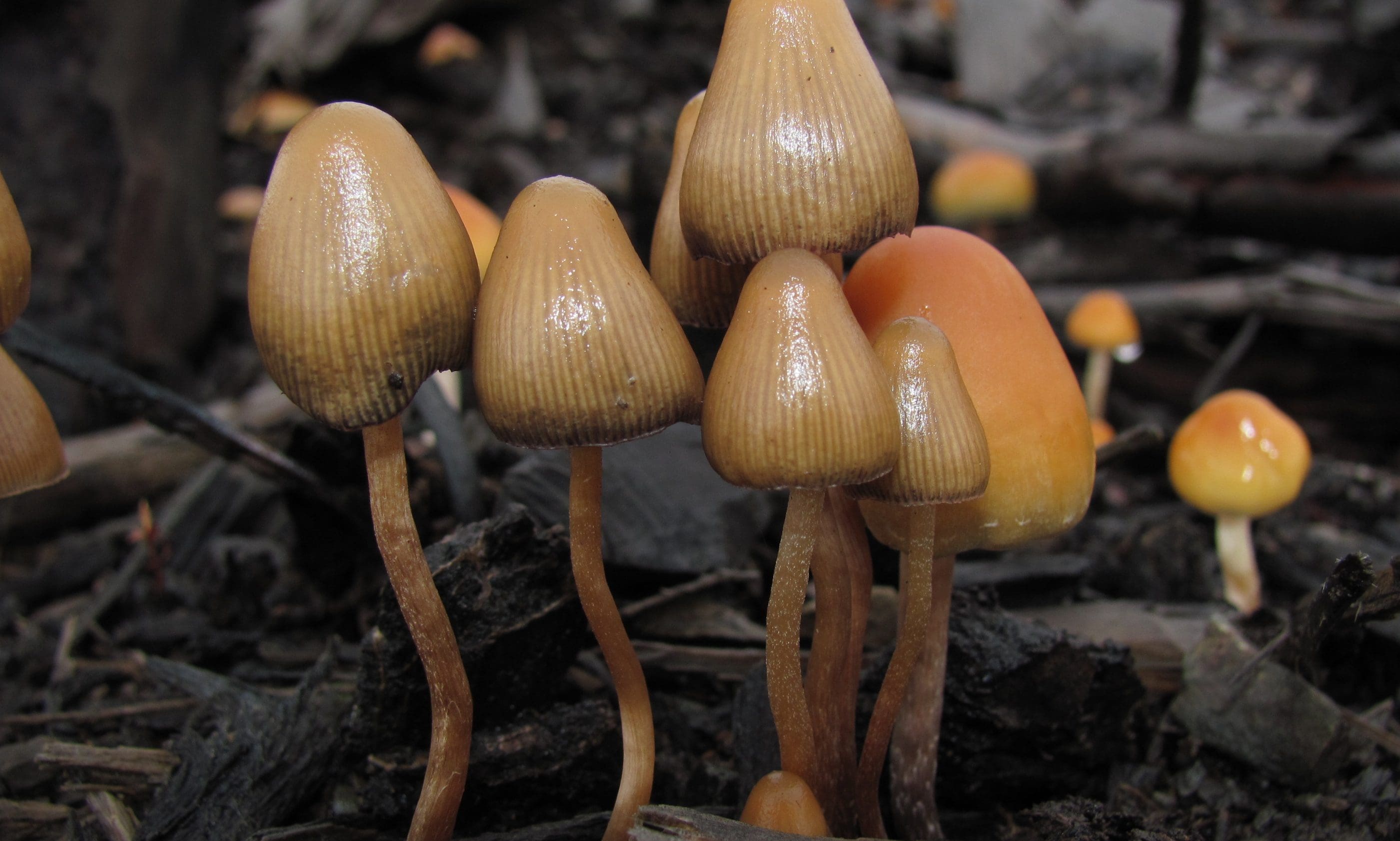 Four cancer patients in end-of-life care will be become the first people in decades to legally possess and consume psilocybin mushrooms in Canada after a landmark decision Tuesday by the country's minister of health.
The patients petitioned Health Minister Patty Hajdu back in April for exemptions from the country's laws against psilocybin in order to use psychedelic mushrooms as part of psychotherapy treatment. On Tuesday afternoon, Hajdu officially granted the patients' request, the nonprofit TheraPsil, which assisted with the application, announced.
The approvals mark the first publicly-known individuals to receive a legal exemption from the Canadian Drugs and Substances Act to access psychedelic therapy, Therapsil said, and the first medical patients to legally use psilocybin since the compound became illegal in Canada in 1974.
"This is the positive result that is possible when good people show genuine compassion. I'm so grateful that I can move forward with the next step of healing," one of the patients, Thomas Hartle, said in a statement Tuesday.
NEWS: 4 Palliative Canadians experiencing end-of-life distress have been APPROVED to access psychedelic therapy through section 56 exemptions. This historic decision marks the first known individuals to legally use #psilocybin since it's illegality in 1974.https://t.co/AUlzjvKGcm

— TheraPsil (@TheraPsil) August 4, 2020
The applicants, as well as various advocates for psychedelic therapy, had personally appealed to Hajdu via a concerted social media campaign during the months their applications were pending.
"Health Canada is committed to carefully and thoroughly reviewing each request for an exemption under the Controlled Drugs and Substances Act, on a case-by-case basis, taking into account all relevant considerations, including evidence of potential benefits and risks or harms to the health and safety of Canadians," a government spokesperson told Marijuana Moment in an email. "These exemptions do not change the fact that the sale and possession of magic mushrooms remain illegal in Canada."
In statements issued Tuesday, other patients thanked Hajdu and said they were optimistic that more patients will one day have safe, legal access to psilocybin for therapeutic use.
Minister @pattyhajdu please hear this message from Thomas Hartle: "I am one of the applicants that currently have a section 56 exemption that is in your hands…I just wanted to remind you that it has now been 100 days since some of the applications started coming to you." pic.twitter.com/5h0d8hfuUl

— TheraPsil (@TheraPsil) July 31, 2020
"I want to thank the Health Minister and Health Canada for approving my request for psilocybin use. The acknowledgement of the pain and anxiety that I have been suffering with means a lot to me, and I am feeling quite emotional today as a result," said Laurie Brooks, an applicant from British Columbia. "I hope this is just the beginning and that soon all Canadians will be able to access psilocybin, for therapeutic use, to help with the pain they are experiencing, without having to petition the government for months to gain permission."
TheraPsil said on Tuesday that it expects more people to petition the government for exemptions following the first four patients' approval. A separate request by the nonprofit to allow therapists to use psychedelics themselves in preparation for treating patients with psilocybin was not addressed in Tuesday's announcement, the group said.
The government, in its statement to Marijuana Moment, said that the use of "magic mushrooms also comes with risks, including increased heart rate and blood pressure, flashbacks and bad trips that may lead to risk-taking behaviour, traumatic injuries and even death."
All of the four patients who received the new exemptions have been diagnosed with untreatable cancer. Therapists who use psychedelics in their practices say that psilocybin-aided therapy sessions can help patients deal with issues such as depression and anxiety, allowing them to better accept death as a natural part of existence.
"At this point psilocybin is a reasonable medical choice for these individuals," TheraPsil's executive director, Spencer Hawkswell, told Marijuana Moment in an interview last month. "This is about the minister being compassionate and using her ministerial abilities to help give patients access to something that's going to help them."
The therapeutic potential of psychedelics has attracted attention in recent years from a growing number of academics, policy makers and even the U.S. government. In September of last year, Johns Hopkins University announced the launch of the nation's first-ever psychedelic research center, a $17-million project to study whether psychedelics can treat conditions such as opioid use disorder, Alzheimer's disease, depression, anxiety and post-traumatic stress disorder.
In June, the University of North Carolina (UNC) announced a $27 million project funded by the U.S. Department of Defense to research and develop an entirely new class of psychedelics-inspired drugs. The program, UNC said, "aims to create new medications to effectively and rapidly treat depression, anxiety, and substance abuse without major side effects."
Meanwhile, activists in the United States have advocated for state- and local-level reforms to research, decriminalize and in some cases even legalize psychedelics.
In May 2019, Denver became the first U.S. city to enact such a reform, with voters approving a measure that effectively decriminalized psilocybin possession. Soon after, officials in Oakland, California, decriminalized possession of all plant- and fungi-based psychedelics. In January of this year, the City Council in Santa Cruz, California, voted to make the enforcement of laws against psychedelics among the city's lowest enforcement priorities.
Reformers are pushing for similar changes in other jurisdictions. A proposal in Washington, D.C. would allow voters to decide this fall whether to decriminalize plant- and fungi-based psychedelic drugs, including psilocybin, ayahuasca and ibogaine. A decision on whether that initiative will make the ballot is expected later this week. In Oregon, voters in November will consider a measure that would decriminalize all drugs and expand access to treatment. A separate Oregon proposal would legalize psilocybin therapy—the same therapy sought by the Canadian cancer patients.
Lawmakers in Hawaii earlier this year approved a plan to study psilocybin mushrooms' medical applications with the goal of eventually legalizing access.
This story was updated with comment from Health Canada.
Psychedelic Therapists Petition Government For Permission To Dose Themselves In Order To Better Treat Patients
Photo courtesy of Wikimedia/Mushroom Observer.
Arizona Governor Slams Marijuana Legalization Ballot Measure In Voter Pamphlet Argument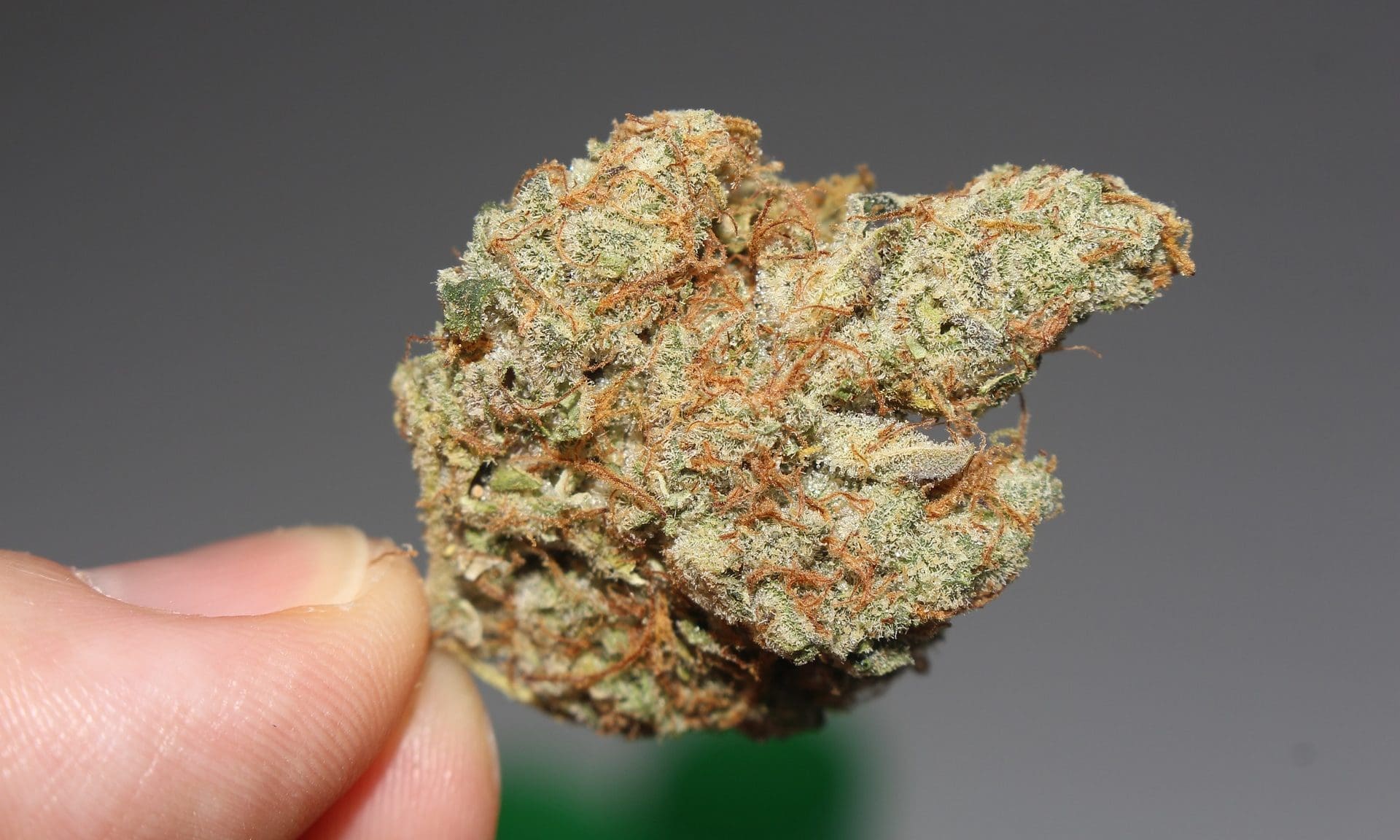 Ahead of what's shaping up to be a contentious campaign season around marijuana in Arizona, Gov. Doug Ducey (R) and other opponents are claiming that legalization would unleash a host of public health hazards on the state.
In an official voter guide argument published on Monday against a proposed initiative that's likely to be on the November ballot, the governor called legalizing cannabis "a bad idea based on false promises."
"We know from states that have fully legalized marijuana that it has real consequences: more deaths on highways caused by high drivers, dramatic increases in teen drug use, and more newborns exposed to marijuana," Ducey claimed in his comments.
It's not yet certain whether the legalization proposal, from Smart and Safe Arizona, will make it to the ballot. County officials have until August 7 to validate hundreds of thousands of signatures submitted by activists last month. But on Monday afternoon, the Arizona secretary of state's office published arguments submitted both for and against the measure, including a handful from elected officials.
The arguments, which will be printed and mailed to registered voters, give a taste of what's to come during the mounting fight over legalization in the weeks leading up to Election Day.
As with politics in general in 2020, expect considerable disagreement over basic facts. For instance, Ducey's argument that cannabis legalization has led to "dramatic increases in teen drug use" seems at odds with available evidence. Even according to legalization opponents, such as the federal government's High Intensity Drug Trafficking Area (HIDTA) program, teen use rates have actually gone down since the end of prohibition for adults.
In a presentation last month to North Dakota lawmakers, who themselves are considering whether to legalize marijuana, the Colorado-based deputy coordinator of the federal National Marijuana Initiative acknowledged that data from government drug use surveys show that Colorado saw a general decline in the number of teens using marijuana after the state enacted legalization.
Another of Ducey's claims, that Colorado has a particularly high rate of teen cannabis use compared to other states, is true. But his submission fails to mention that was also true during the years before legalization.
Ducey wasn't the only official to argue that legalization would increase teen consumption in the new official ballot arguments pamphlet. State Sen. Sine Kerr (R) wrote that she was "deeply saddened by the prospect of how this initiative would harm children."
"Kids would become easy prey for an industry hungry to create a new generation of users," Kerr argued, noting that legal products would include vape pens and edible products such as gummies, cookies and candy, which she implied would appeal to children. (Gummy bears would be banned due to a provision forbidding animal-shaped products.)
"The industry will succeed in hooking too many of our kids and stealing their potential early," she wrote.
Other common arguments against the proposal centered on the increased risk of impaired driving, fears of unbridled advertising by the commercial cannabis industry and economic impacts resulting from unmotivated employees or worker impairment.
"In Arizona, positive marijuana workplace tests have nearly tripled over the past eight years since legalization of medical marijuana," wrote Yavapai County Attorney Sheila Polk, an outspoken cannabis opponent. "Workplaces with higher rates of drug use have employees that are less productive, suffer higher absenteeism, and have more accidents."
Polk, whose office prosecutes cannabis cases, also downplayed the impact that legalization would have on the criminal justice system.
"As for their argument that legalizing recreational pot will empty our prisons? Not a single state has seen a reduction in prison population because of legalization," she argued. "This is because, contrary to the myth, our prisons are not filled with people serving time for marijuana possession."
Legalization supporters, however, point to Polk's own office as a reason to reform marijuana laws. In recent years, Polk famously filed felony charges against a black medical cannabis patient for possessing a small amount of marijuana concentrate purchased legally from a dispensary. Critics accused Polk's office of exhibiting racial bias in the case.
Advocates for the proposed legalization measure, meanwhile, said in ballot arguments that the initiative takes a relatively measured, sensible approach by taxing and regulating marijuana rather than handling it as a criminal matter.
"The war on drugs failed," wrote Chad Campbell, chair of Smart and Safe Arizona, the organization behind the proposed ballot measure. "Marijuana is safest when it's sold in a taxed, tested and regulated environment—not on a street corner."
The campaign says legalization will also bring in at least $300 million in tax revenue that can be used to support things like education, public health, infrastructure and safety. Penalties for driving under the influence of marijuana would go up under the proposal, and millions of dollars in funding would be funneled toward drug treatment and mental health programs.
As for youth use, organizers argue, "we know a well-regulated, licensed, legal environment is the best way to keep marijuana out of the hands of children—period. We set the legal age at 21, limited potency, required childproofed packaging, required products to be unattractive to kids and forbade advertising to youth."
The state's voters narrowly defeated a legalization measure in 2016, but a poll released last month indicates the current initiative is on the path to being approved. The survey found that more than 6 in 10 Arizona voters saying they support legalizing marijuana.
Another supporter, former Gov. Fife Symington (R), who served from 1991 to 1997, wrote in his argument that voters "must constantly re-evaluate our policies in the face of new evidence."
"Today the evidence is overwhelmingly clear: criminalizing law-abiding citizens who choose to responsibly consume marijuana is an outdated policy that wastes precious government resources and unnecessarily restricts individual liberty," he said. "A far more logical approach would be to respect the rights of adults to choose to consume marijuana while taxing and regulating its production and sale."
The proposal imposes significant penalties for selling marijuana products to minors, Symington wrote, allows law enforcement to target drivers who demonstrate impairment and allows employers to maintain a drug-free workplace.
"Finally, and perhaps more importantly," he wrote, "it frees up law enforcement to deal with more serious issues that actually jeopardize public safety."
Perhaps the most balanced ballot argument submitted over the measure came from Will Humble, executive director of the Arizona Public Health Association, who said the proposition "poses public health risks and benefits." Humble's statement, which identifies what he said are both risks and benefits of legalization, is printed twice—once alongside ballot arguments against legalization, and again next to arguments in support of it.
One one hand, Humble argued, ending felony charges for cannabis possession would reduce mental, physical and economic impacts for individuals and families. "Incarceration and felony convictions for marijuana offenses have multigenerational social, economic, and health impacts that have been disproportionately thrust on communities of color," Humble wrote, "because they are more likely to be arrested for and convicted of marijuana offenses."
Humble noted the measure also includes provisions to regulate and test cannabis products, support evidence-based public health programs and prevent sales to minors—although he acknowledged those efforts won't eliminate all risks, which he said include "impaired neurological development from use in adolescence, increased visits to emergency rooms from marijuana intoxication or accidental ingestion by children, adverse birth outcomes from maternal use, and injuries caused by impaired driving or workplace use."
Humble argued that if voters choose to pass the measure, regulators should be prepared to take the new legal sector seriously.
"If the Act passes," he wrote, "we urge the state to use its full regulatory authority to enforce purchasing age-limits, packaging and potency standards, regulate advertising and place of use restrictions, enact workplace use policy requirements, and solidify motor vehicle operation restrictions and penalties. Arizona officials should also partner with state universities to analyze and publish data on its public health impacts."
Read the arguments for and against the Arizona legal marijuana measure below:
Arizona Marijuana Legalizat… by Marijuana Moment on Scribd
Louisiana Law Allowing Medical Marijuana For Any Debilitating Condition To Take Effect
McConnell Slams Pelosi Over Claim Marijuana Is A 'Proven' Therapy Amid Coronavirus Debate
Senate Majority Leader Mitch McConnell (R-KY) took a shot at House Speaker Nancy Pelosi (D-CA) on Tuesday, criticizing recent comments she made defending marijuana provisions that were included in her chamber's latest coronavirus relief legislation.
The majority leader, who has consistently railed against the inclusion of cannabis banking protections in the House COVID-19 bill, said on the Senate floor that Pelosi is "still agitating for strange, new special interest carve-outs for the marijuana industry and even claiming they are COVID-related."
"She said that, with respect to this virus, marijuana is 'a therapy that has proven successful.' You can't make this up," he said.
"I hope she shares her breakthrough with Dr. Fauci," McConnell wryly added, referring to National Institute of Allergy and Infectious Diseases Director Anthony Fauci, who has been helping to lead the White House Coronavirus Task Force.
McConnell is referring to remarks Pelosi made last week after she was asked about components of the House Democrats' bill that Republicans have criticized as not germane, including specifically the marijuana language.
The speaker said she took issue with the suggestion that cannabis banking reform was not relevant amid the pandemic and said marijuana "is a therapy that has proven successful." Prohibitionists have seized on that comment, interpreting it to mean that Pelosi believes cannabis can treat COVID-19.
Speaker Pelosi is still holding up this entire package over bizarre unrelated things like carveouts for the marijuana industry. She even claimed to the press that pot is a proven COVID-19 therapy!

I hope she's shared this breakthrough with Dr. Fauci.

Can we get serious yet? https://t.co/CksSWrMKDN

— Leader McConnell (@senatemajldr) August 4, 2020
That said, it wasn't clear from the brief comment whether that was the case or if Pelosi was broadly referring to the therapeutic benefits of marijuana.
The Food and Drug Administration has made clear that there's currently no solid evidence that cannabinoids can treat COVID-19 and it's warned companies that make that claim.
Marijuana Moment previously exclusively reported that Pelosi—who said in 2018 that doctors should prescribe medical cannabis and yoga more often instead of prescription opioids—supported attaching the banking language to the House's coronavirus package prior to the legislation's introduction.
Senate leadership unveiled their latest round of coronavirus relief legislation last week, and it does not include the cannabis provisions. And given McConnell's particular focus on those components, it seems likely that any attempt to get the language inserted in a bicameral conference will be met with resistance on the Senate side.
House Minority Leader Kevin McCarthy (R-CA) also recently slammed Pelosi's latest cannabis comments on Twitter, saying "let's focus on the pandemic. Not pot."
Meanwhile, the standalone Secure and Fair Enforcement (SAFE) Banking Act has continued to sit in the Senate Banking Committee without action in the months since the House initially approved it.
Last month, a bipartisan coalition of state treasurers sent a letter to congressional leaders, asking that they include marijuana banking protections in the next piece of coronavirus relief legislation.
In May, a bipartisan coalition of 34 state attorneys general similarly wrote to Congress to urge the passage of COVD-19 legislation containing cannabis banking provisions.
McConnell's latest comments also come a week after the House approved an amendment to protect state, territory and tribal marijuana laws from federal interference.
Top House Democrat Talks Marijuana Reform With Major Cannabis Company
Photo courtesy of Senate Majority Leader Mitch McConnell.