California Psilocybin Mushroom Legalization Campaign Ends After Signature Deadline Passes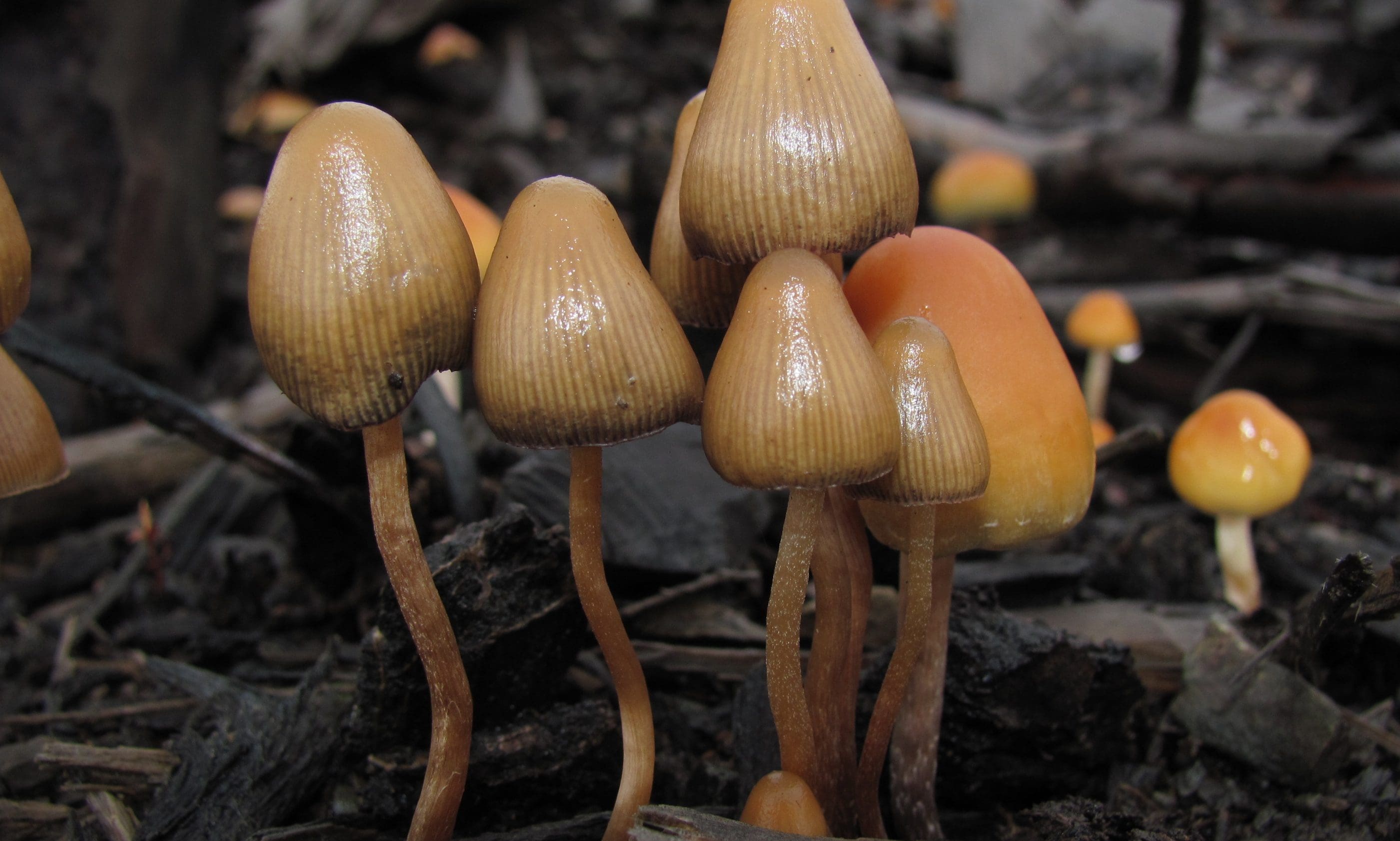 The deadline to submit signatures for a proposed ballot measure to legalize psilocybin mushrooms in California passed on Tuesday—and the campaign behind the initiative announced that they will not make the cut after having been forced to suspend in-person gathering amid the coronavirus pandemic.
Decriminalize California faced a steep challenge even before the crisis. Their proposal to allow possession, cultivation and sales of the psychedelic for adults would have made California the first jurisdiction in the U.S. to enact such a policy change at a time when activists are generally sticking to local measures that would simply decriminalize entheogenic substances.
But advocates in the campaign were determined to make it a reality and had planned out a statewide push to bring in volunteers across the state to convince the masses to sign petitions in favor of the reform move. That came to an abrupt halt last month, as the state government encouraged social distancing and issued a stay-at-home order due to the COVID-19 outbreak.
The pandemic was "absolutely devastating," Ryan Munevar, campaign manager for Decriminalize California, told Marijuana Moment. "It hit us at the worst possible time. We had to shut down right at the biggest uptick in both volunteers and signature collections, and it wiped out a ton of other grassroots campaigns and quite a few well-funded big campaigns as well."
In a Hail Mary pass, the group teamed up with other campaigns impacted by the pandemic and attempted to get the state government to allow them to collect signatures electronically—a request that multiple drug policy reform campaigns have made to state officials across the country.
"As of yet we have not received a single indication that the California government will allow for an extension or electronic signatures," Decriminalize California said in an email blast on Tuesday.
The setback does not mean that activists are throwing in the towel altogether. Munevar, who will also be involved in a broader campaign to provide a means for digital signature gathering in the state, said the group has its future campaign "ready to go out of the box, and we're going to win this next time around."
"Unless there's a plague or an asteroid or some monster rises from the ocean floor, I think we'll have a shot at this one," he said.
But getting the bold initiative passed during a non-presidential election year, which generally sees lower youth turnout, may require the campaign to make some concessions. In particular, Munevar said they may have to redraft the measure to make it so psilocybin would be legal for adults 21 and older, rather than 18.
Decriminalize California said it would continue with signature collection for a future election once three criterion are met:
"1. After the November 2020 elections so we don't get drowned out in all the political white noise.
2. After California officially lifts the quarantine and people come back outside, that could be two to three months later.
3. The US Postal Service is still funded and active, currently they are running out of money."
The psilocybin legalization campaign is just one of numerous drug policy reform efforts that have suffered and shuttered due to the COVID-19 outbreak.
California activists for a separate campaign to amend the state's legal cannabis program also requested a digital signature option since in-person collection is not possible.
Oregon activists for an initiative to legalize psilocybin for therapeutic purposes have suspended in-person campaign events amid the pandemic.
In Washington, D.C., advocates for a measure to decriminalize psychedelics asked the mayor and local lawmakers to accept online signatures for their ballot petition.
An effort to legalize medical cannabis in Nebraska is facing similar signature gathering challenges. And in Missouri, an adult-use marijuana legalization campaign is officially over for the year due to the health crisis.
Idaho activists announced that they are suspending their ballot campaign to legalize medical cannabis, though they are still "focusing on distributing petitions through online download at IdahoCann.co and encouraging every volunteer who has downloaded a petition to get them turned in to their county clerk's office by mail, regardless of how many signatures they have collected."
In Arizona, a legalization campaign is petitioning the state Supreme Court to instruct the secretary of state to allow individuals to sign ballot petitions digitally using an existing electronic system that is currently reserved for individual candidates seeking public office.
North Dakota advocates said earlier this month that they are suspending their campaign to put marijuana legalization on the November ballot due to the coronavirus outbreak.
In New York, Gov. Andrew Cuomo (D) conceded that the legalization push in the legislature is "effectively over" for 2020. He also said on Saturday that the policy change may prove too complicated for lawmakers to take up remotely via video conferencing.
Washington Voters Could See Drug Decriminalization And Treatment Initiative On November Ballot
Photo courtesy of Wikimedia/Mushroom Observer.