Oregon Drug Decriminalization And Treatment Campaign Impacted By Coronavirus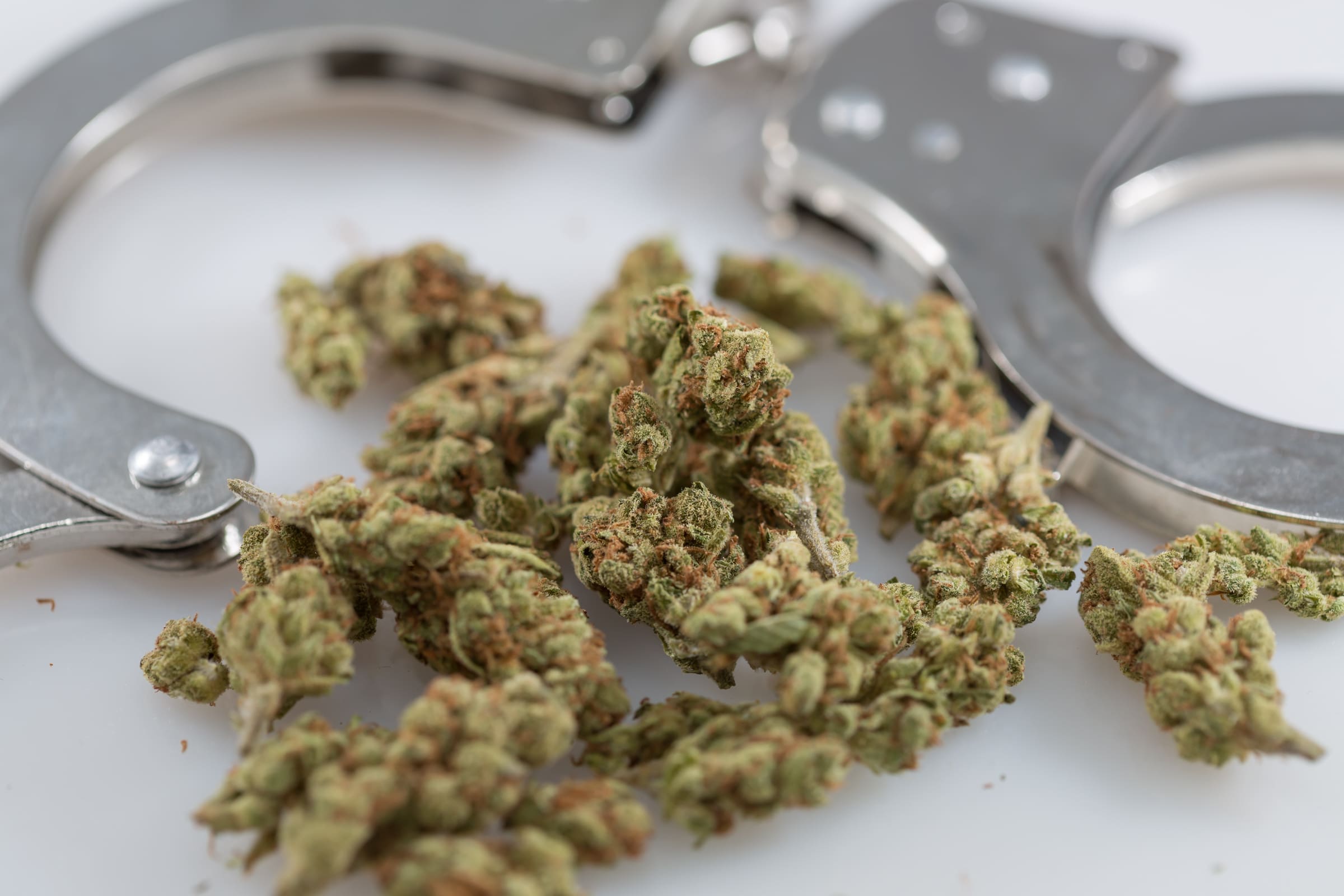 Another drug policy reform campaign has suspended signature gathering amid the coronavirus.
This time, Oregon activists hoping to put a drug decriminalization and substance misuse treatment initiative on the state's November ballot announced that they have ended in-person signature collections for the time being. But the campaign stressed there are other means for supportive voters to help qualify the measure.
The Drug Addiction Treatment and Recovery Act places an emphasis on expanding drug treatment programs through the use of funds derived from existing marijuana tax revenues. At the same time, it would promote treating drug addiction as a health issue by decriminalizing illegal substances. Low-level possession would instead be considered a civil infraction punishable by a maximum $100 fine and no jail time.
Since signatures can't be collected in person, the campaign is urging residents to visit their website, enter their contact information, download the petition and mail it back.
"The good news is that we are already very close," the group said in an email to supporters on Thursday. "The response from Oregonians has been overwhelmingly positive. But because of the coronavirus, we had to stop collecting signatures in public and on the doorstep."
While the suspension is the "right thing to do," advocates said they still "need to gather 8,000 more signatures by other means."
"It has been part of our campaign strategy all along to move to digital signature gathering at some point. COVID just accelerated that transition," Devon Downeysmith, communications director for the campaign, told Marijuana Moment. "We want to make sure we have more than enough valid signatures so that there's absolutely no question as to whether or not we'll be on the ballot."
The campaign has already made significant progress to date, with activists announcing earlier this month that they'd already secured 125,000 signatures, which is about 10,000 more than is required to qualify for the ballot. However, they haven't been verified so it's unclear how many may be deemed invalid.
To be safe, the group emphasized that voters should continue to print and mail their petitions to ensure success.
"Once again, this is quick, easy and incredibly important," the campaign's email said. "Please add your name to help qualify IP 44 today. Let's get the job done for more treatment and a better Oregon!"
The drug decriminalization and treatment campaign is just one of many examples of reform efforts that have had to revise their strategy during this pandemic. Earlier this week, for example, another Oregon group working to put therapeutic psilocybin legalization on the ballot said it is similarly exploring alternative ways for individuals to sign the petitions remotely.
In California, campaigns to amend the state's cannabis program and legalize psilocybin mushrooms are also suspending in-person activities and asking state officials to allow for electronic signature gathering. Activists in Washington, D.C. requested that officials allow alternative signature collection for a measure to decriminalize a broad range of psychedelics.
Additionally, a campaign to legalize medical cannabis in Nebraska is putting a temporary pause on its activities in accordance with guidance from health officials. In neighboring South Dakota, activists are urging voters to consider requesting absentee ballots to ensure that already-qualified measures to legalize marijuana for medical and recreational purposes are successful in November.
And in New York, plans to legalize cannabis through the budget appear to have been derailed as the state prioritizes a coronavirus response.
This story has been updated to include comment from the campaign.
Oregon Campaign To Legalize Psilocybin Mushrooms For Therapeutic Use Hits Snag Amid Coronavirus