New York Lawmaker Files Bill To Decriminalize Psychedelic Mushrooms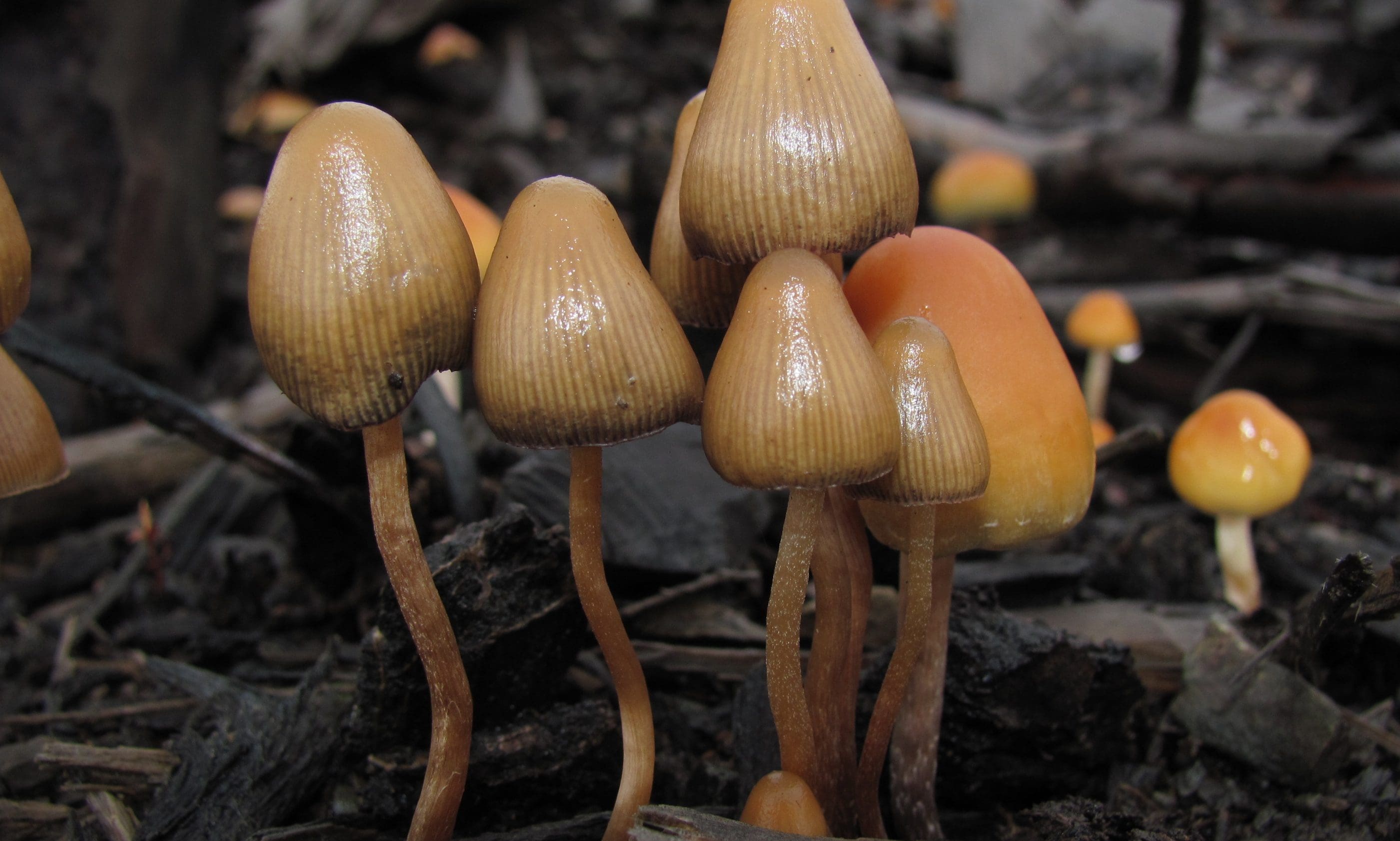 A New York lawmaker recently introduced a bill to decriminalize psilocybin mushrooms by removing the main active ingredient from the state's list of controlled substances.
Assemblywoman Linda Rosenthal (D) is sponsoring the proposal, which is one of a small handful of psychedelics reform bills that have been filed in state legislatures across the U.S. amid a national grassroots push to decriminalize entheogenic plants and fungi.
A Vermont lawmaker introduced legislation last year to decriminalize psychedelics, and an Iowa legislator called for the legalization of psilocybin and MDMA in another bill.
"Psilocybin is a naturally occurring chemical compound produced by certain species of mushroom," the New York legislation states. It goes on to reference clinical evidence and ongoing studies looking at the therapeutic potential of the substance in the treatment of conditions such as severe depression, anxiety and substance misuse disorders.
"Many cities, including Denver, CO, Santa Cruz, CA, and Oakland, CA, have already decriminalized the use and possession of psilocybin, and New York should do the same," it continues. "With the opportunity to positively affect the lives of millions suffering with mental health and addiction issues, this bill will decriminalize psilocybin and allow further research into the study of the drug and its beneficial uses for treatment."
The text of this latest reform measure in New York would simply remove psilocybin from the state's controlled substances law. However, as DoubleBlind first noted, there are unanswered questions. For example, so-called magic mushrooms contain a variety of additional compounds, including psilocin, which would remain prohibited under the proposal.
It's possible that the legislation could be amended to address that issue, or to provide specific provisions such as possession limit. But for now the bill would take a modest step toward decriminalization. It was referred to the Assembly Health Committee upon introduction last month.
So far, the psychedelics reform movement has been largely confined to local jurisdictions. Denver became the first city in the U.S. to decriminalize psilocybin last year, which was followed by city council votes in favor of broader decriminalization of entheogenic substances in Oakland and Santa Cruz.
Advocates in more than 100 cities across the U.S. have expressed interested in getting similar policy changes enacted.
California activists had hoped to get a measure to legalize psilocybin on the state's November ballot, but the campaign stalled out amid the coronavirus pandemic. In Washington, D.C., advocates have similarly experienced unforeseen challenges in signature gathering for a psychedelics decriminalization initiative.
There's hope among organizers in Oregon that a measure to legalize psilocybin for therapeutic purposes will make the ballot. The campaign already collected enough raw signatures to qualify, though they've yet to be validated, and the group recently received a $1 million contribution from the soap company Dr. Bronner's.
Also in Oregon, a separate proposed ballot measure would decriminalize possession of all illicit drugs and use existing marijuana tax revenue to fund expanded treatment services. Activists in nearby Washington State are also working on a similar drug decriminalization and treatment measure.
Back in New York, Gov. Andrew Cuomo (D) conceded last month that the 2020 marijuana legalization push is "effectively over" in the legislature, but a top lawmaker said she still thinks the issue can advance this year.
Top New York Lawmaker Wants To Pass Marijuana Legalization This Year Despite Coronavirus
Photo courtesy of Wikimedia/Mushroom Observer.