Dr. Bronner's Soap Company Donates $1 Million To Oregon Psilocybin Therapy Legalization Campaign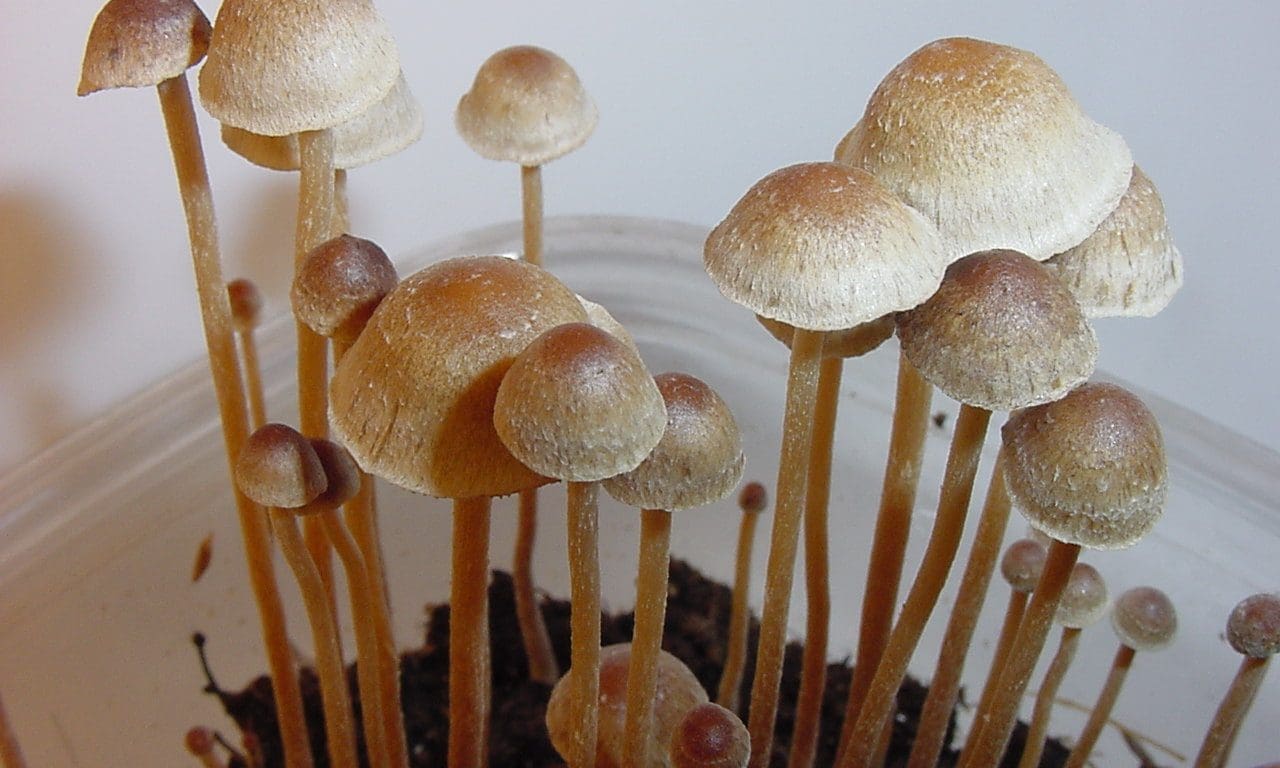 The Oregon campaign to legalize psilocybin mushrooms for therapeutic purposes recently received a big boost after the activist soap company Dr. Bronner's contributed $1 million to the effort.
The company, which is also funding other psychedelics and drug policy reform initiatives across the country, has placed a major stake in the movement. CEO David Bronner announced the contribution during a Reddit Ask Me Anything (AMA) session on Monday.
The cash infusion is particularly needed amid the coronavirus pandemic, as the campaign has been forced to suspend traditional signature gathering for the initiative due to social distancing requirements and a stay-at-home order. Organizers say they've already collected more than enough raw signatures required to qualify for the ballot, but those have yet to be verified and so they will continue to gather more to be safe.
"We're stepping up big to help the [signature] drive in this difficult time of COVID, making signature gathering more expensive via online and mail efforts, but are confident once this measure qualifies that we will see significant other donor support for this measure fill in," Bronner told Marijuana Moment, adding that "in light of stock markets tanking and discussions with major donors being delayed due to COVID related uncertainty, we had to step up to fill it in."
During his AMA, which was first reported by DoubleBlind, the executive said psilocybin therapy "helps people to process difficult and traumatic emotions and experiences, break destructive patterns of thought and behavior, and to love, integrate and forgive themselves and each other."
Asked by a user why he decided to invest in the psychedelics reform movement, Bronner said his family is "no stranger to severe depression and anxiety" and that traditional pharmaceuticals for mental health conditions "are often inadequate."
Bronner also weighed in on equity and accessibility within the proposed therapeutic psilocybin model, which would allow individuals to receive the psychedelics treatment in a medically supervised environment.
"This measure doesn't impose exorbitant taxes beyond what's needed to cover the program, so the cost of medicine and therapy should be relatively affordable versus otherwise," he said. "Definitely programs sponsoring the most indigent and marginalzied [sic] and traumatized communities should be developed and we're actively looking at this with other donors."
Another Reddit user asked Bronner about his opinion on psilocybin compared to LSD. The response was colorful:
Bronner also said that the company's customers seem to overwhelmingly support its philanthropic efforts toward achieving drug policy reform.
"I think this reflects the general shift in the culture at large and that more and more people are receptive to these kinds of therapies," he said. "We have had some upset customers writing in about our company's support of these therapies, but they are the minority."
Ever since Denver became the first jurisdiction in the U.S. to decriminalize psilocybin last year, a movement has spread rapidly to change laws around entheogenic substances. Activists in more than 100 cities have begun exploring decriminalization, and others are pursuing broader legalization.
However, the COVID-19 outbreak has derailed numerous drug policy reform campaigns this year, several of which have urged state governments to allow for electronic signature gathering.
Another Oregon campaign, to decriminalize drug possession and expand substance misuse treatment, has also suspended in-person signature gathering due to the health crisis.
California activists for a campaign to amend the state's legal cannabis program also requested a digital signature option since in-person collection is not possible. A separate effort to put psilocybin legalization on the state ballot ended last week after activists failing to meet a signature deadline.
In Washington, D.C., advocates for a measure to decriminalize psychedelics asked the mayor and local lawmakers to accept online signatures for their ballot petition.
An effort to legalize medical cannabis in Nebraska is facing similar signature gathering challenges. And in Missouri, an adult-use marijuana legalization campaign is officially over for the year due to the health crisis.
Idaho activists announced that they are suspending their ballot campaign to legalize medical cannabis, though they are still "focusing on distributing petitions through online download at IdahoCann.co and encouraging every volunteer who has downloaded a petition to get them turned in to their county clerk's office by mail, regardless of how many signatures they have collected."
In Arizona, a legalization campaign is petitioning the state Supreme Court to instruct the secretary of state to allow individuals to sign ballot petitions digitally using an existing electronic system that is currently reserved for individual candidates seeking public office.
North Dakota advocates said earlier this month that they are suspending their campaign to put marijuana legalization on the November ballot due to the coronavirus outbreak.
Montana advocates filed a lawsuit against the state last month, urging officials to allow electronic signature gathering for a measure to legalize marijuana for adult use. State officials filed a response opposing the request last week.
In New York, Gov. Andrew Cuomo (D) conceded that the legalization push in the legislature is "effectively over" for 2020. He also said that the policy change may prove too complicated for lawmakers to take up remotely via video conferencing.
Oregon Therapeutic Psilocybin Legalization Campaign Has A New Signature Strategy Amid Coronavirus
Photo courtesy of Wikimedia/Workman.