Johns Hopkins University Announces Nation's First-Ever Psychedelics Research Center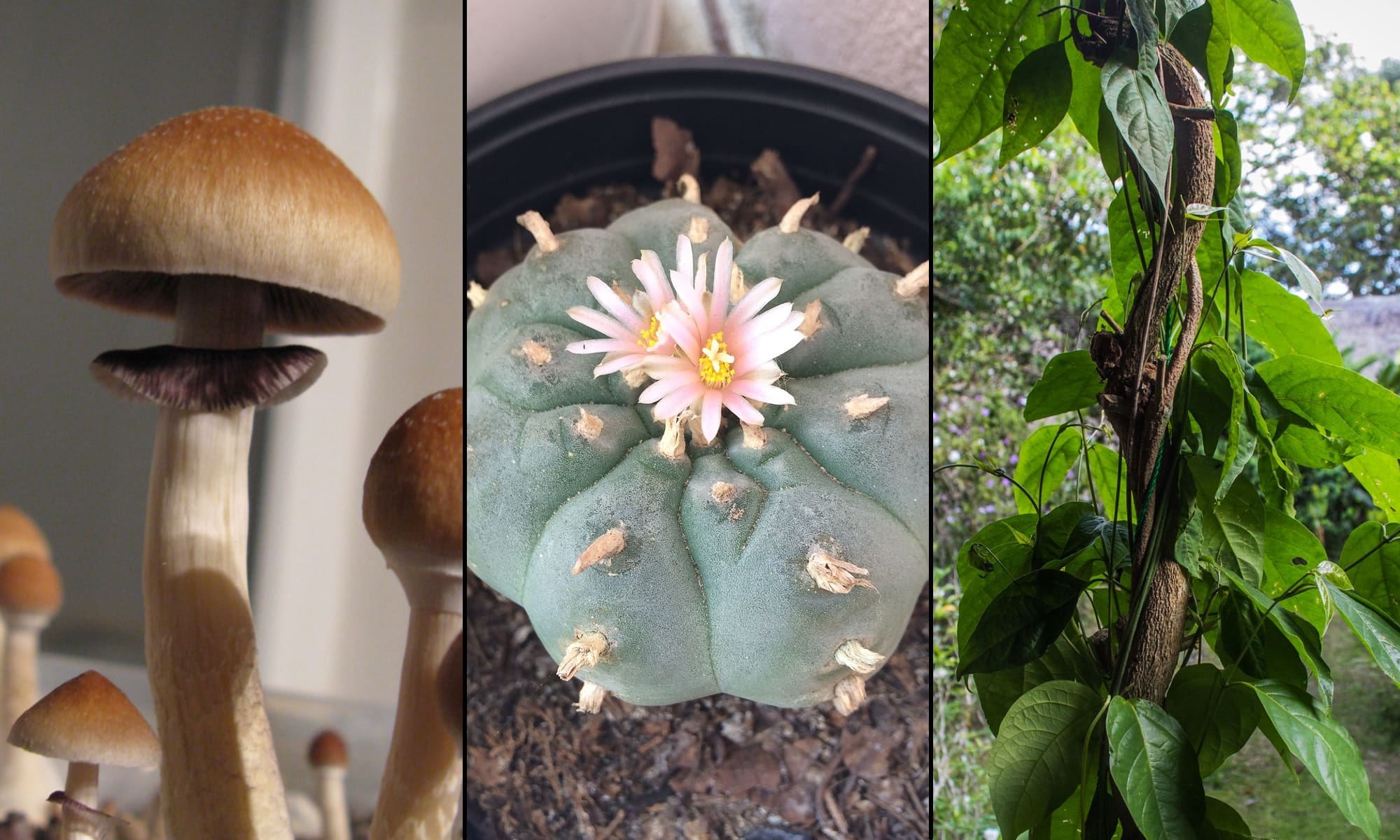 A major U.S. university announced on Wednesday that it will be launching the nation's first center devoted exclusively to researching psychedelic drugs.
Johns Hopkins University said that it received $17 million in private funding to make the facility possible. A team of six researchers and five postdoctoral scientists will conduct studies on a wide range of potential therapeutic uses of psychedelics like psilocybin, including in treatment of opioid addiction, Alzheimer's disease, depression, anxiety and post-traumatic stress disorder.
Johns Hopkins Launches Center For Psychedelic Research https://t.co/0tooZy3NTv

— Hopkins Med News (@HopkinsMedNews) September 4, 2019
The university has already produced cutting-edge research into psychedelics. In 2000, Johns Hopkins researchers were the first in the U.S. to gain federal approval to reinitiate research into the substances in individuals who didn't have prior experience with psychedelics. The institution has since published 60 peer-reviewed studies on the subject.
"The group's findings on both the promise and the risks of psilocybin helped create a path forward for its potential medical approval and reclassification from a Schedule I drug, the most restrictive federal government category, to a more appropriate level," the university said in a press release. "Psilocybin was classified as Schedule I during the Nixon administration, but research over the last decade has shown psilocybin to have low toxicity and abuse potential."
Roland Griffiths, the center's director said the its establishment "reflects a new era of research in therapeutics and the mind through studying this unique and remarkable class of pharmacological compounds."
"In addition to studies on new therapeutics, we plan to investigate creativity and well-being in healthy volunteers that we hope will open up new ways to support human thriving," he said.
Roland Griffiths: The stable funding provided by the center will allow a quantum leap in #psychedelic research as well as the ability to train a new generation of graduate and medical students who want to pursue careers in psychedelic science. #HopkinsMedicineLive pic.twitter.com/5by3SrM9ts

— Hopkins Med News (@HopkinsMedNews) September 4, 2019
He also said in response to a question from Marijuana Moment that the center is "both completely new and more of the same," referring to the university's existing research into psychedelics.
James Potash, director of the Department of Psychiatry and Behavioral Sciences, said he is "thrilled about this magnificent opportunity that has been provided by enlightened private funders."
"This center will allow our enormously talented faculty to focus extensively on psychedelic research, where their passions lie and where promising new horizons beckon," he said.
Tim Ferriss, a tech investor who said his more than $2 million contribution to the psychedelics center was the largest investment he's ever made in a single project, appeared at a press event and discussed how his personal experience witnessing people suffer from mental illnesses motivated him to donate.
"My personal experience with a number of these conditions, which have very few treatment options has driven me to look at it in the same way that I would look at investing in startups, or businesses" – @tferriss #HopkinsMedicineLive #Psychedelics pic.twitter.com/xQsmNkOwbJ

— Hopkins Med News (@HopkinsMedNews) September 4, 2019
"This represents the largest investment to date in psychedelic research, as well as in training the next generation of psychedelic researchers," Ferriss said. "I sincerely hope this ambitious Johns Hopkins center will inspire others to think big and establish more psychedelic research centers in the U.S. and overseas, as there's never been a better time to support such important work."
Ferriss also took a question via Twitter from Marijuana Moment and said that he hopes that "by facilitating this" center, it "paves the way for federal funding [of psychedelics research] within the next five years."
He added that the center's innovations could spark further investments in psychedelics research from "brand name foundations" and that the facility will demonstrate to investors that there's "more reputational opportunity than risk involved."
Federal reclassification of the substances "is something that I hope for, but it's not something I can aim for very accurately for myself," he said, adding that the center "could mark the beginning of an important, exciting and new chapter in psychedelics research."
The center practically and symbolically unlocks both enthusiasm and ambition within the psychedelic field, providing a proof point so that scientists dream bigger and ask for bigger things – @tferriss #HopkinsMedicineLive #Psychedelics

— Hopkins Med News (@HopkinsMedNews) September 4, 2019
WordPress co-founder Matt Mullenweg and TOMS founder Blake Mycoskie also made investments in the center.
"This very substantial level of funding should enable a quantum leap in psychedelic-focused research," Potash said. "It will accelerate the process of sorting out what works and what doesn't."
"Ultimately [the Food and Drug Administration] needs to sift through that data," the center's director added, referring to the results of psychedelics research. "I would guess five plus years before approval for a depression indication, but it might become available sooner if some provisions are opened up for compassionate care."
The announcement is especially timely given the rapid expansion of psychedelics reform efforts in recent months. Denver became the first city in the U.S. to decriminalize psilocybin mushrooms in May, and Oakland's City Council approved a psilocybin decriminalization measure in June.
Organizers with the groups Decriminalize Nature and the Society for Psychedelic Outreach, Reform and Education say that they are coordinating with activists all across the country to get decriminalization passed, including one effort to enact the policy statewide in California.
In Oregon, an advocacy group will be collecting signatures to legalize psilocybin for medical use, but that measure has faced criticism from reform groups because after a revision, it no longer includes broad decriminalization provisions.
Interest in lifting barriers to research into psychedelics is widespread and reached the congressional level earlier this year when Rep. Alexandria Ocasio-Cortez (D-NY) introduced an amendment to encourage such research. That measure was defeated on the House floor, however.
This story has been updated to add context about psychedelics policy reform efforts.
Oregon Psychedelics Activists Clash Over Changes To Psilocybin Mushroom Ballot Measure
Photo elements courtesy of carlosemmaskype and Apollo.