Marijuana Legislation Tracking
Marijuana Moment sustaining subscribers can use our legislative tracking tools to easily follow progress on key bills.
(Click here for login instructions for eligible supporters pledging at least $25 per month.)
Readers who step up to support our continued cannabis news coverage get access to custom interactive maps and charts so they always know where key bills are in the legislative process — in Congress and in all 50 states.
We provide you with: full bill text, sponsor lists, amendments, vote tallies, calendars and more — on an automatically updated basis.
Marijuana Moment tracked more than 1,500 bills for 2022 legislative sessions.
Heat maps show concentrations of relevant bills in each state and Congress: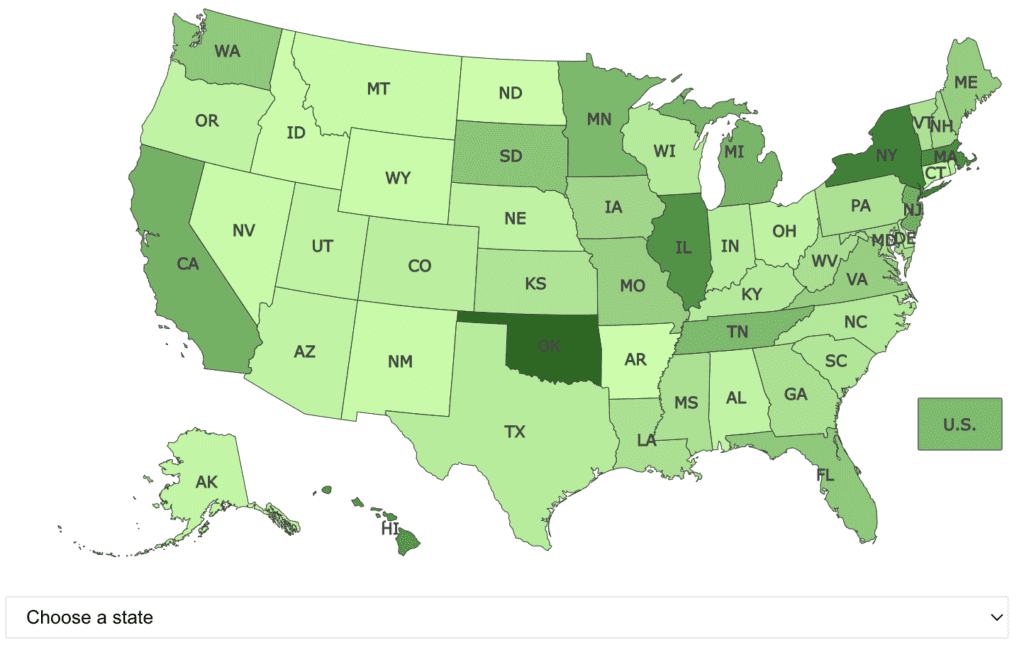 Click a state to see a sortable list of bills we're tracking:
Click a bill to see detailed information on legislative progress, including scheduled hearings:
Access full bill text and compare amended versions:
Use the bill hearing calendar to make sure you don't miss any developments:
To make finding what you are looking for as easy as possible, we also have separate maps for certain categories of state legislation:
* Bills to create new legalization laws (including regulated sales/production and noncommercial possession/homegrow)
* Bills to create new decriminalization laws
* Bills to create new medical cannabis programs (including low-THC/CBD only)
* Bills concerning hemp and its derivatives such as CBD.
* Bills to facilitate the expungement or sealing of records.
* Bills concerning psychedelics and other drugs.
A pledge of just $25 per month to Marijuana Moment gets you access to all that.
Buying your own legislative tracking software is way more expensive, and you have to set it up yourself. With Marijuana Moment's custom tools, you get a pre-curated, automatically updated feed of only the most important bills impacting your business or organization.
And, your pledge supports Marijuana Moment's ongoing breaking news reporting and analysis about what's happening on Capitol Hill and in state capitols on a daily basis.
If you know of a cannabis bill we should be tracking but aren't, please contact us.
Legislative information sourced from BillTrack50 is refreshed daily, and scheduling or other details may change between updates. Marijuana Moment is not responsible for incorrect data displayed as a result of any technical issues encountered by our legislative information provider.