How Democrats Helped Republicans Shut Down AOC's Psychedelics Research Measure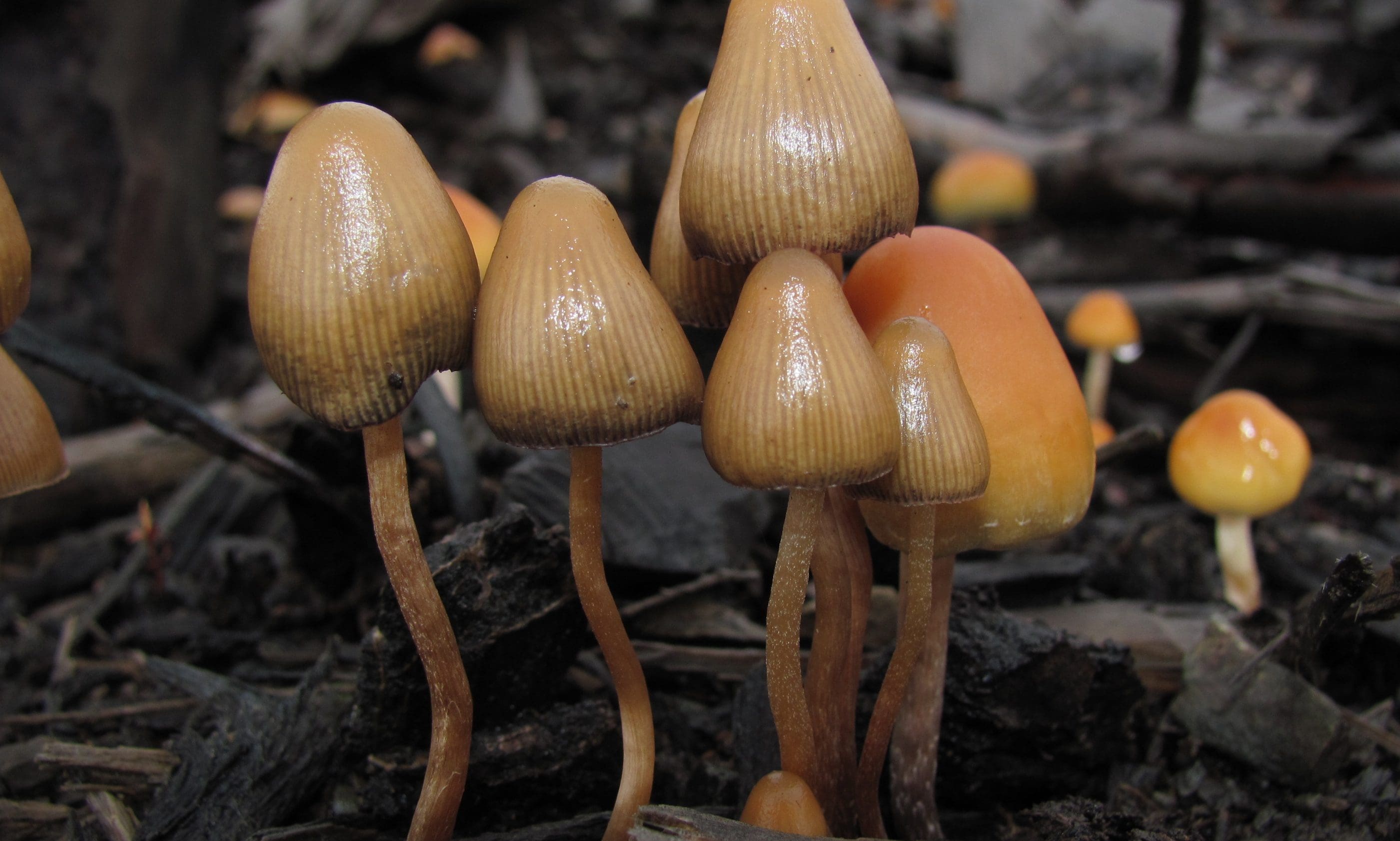 In a sweeping rejection of what advocates regarded as a commonsense drug reform measure, a large majority of Democratic House members joined all but seven Republicans on Thursday in a vote against an amendment that Rep. Alexandria Ocasio-Cortez (D-NY) filed to expand research into the potential benefits of psychedelic substances.
The measure, which was cleared by the House Rules Committee and was initially approved in a voice vote earlier Thursday morning, was soundly defeated in a 91 to 331 afternoon roll call vote. Democrats accounted for 148 of those "nay" votes.
Ocazio-Cortez's amendment would have removed a longstanding rider, first enacted in 1996, that prohibits the use of federal funds for "any activity that promotes the legalization of any drug or other substance in Schedule I."
Supporters argued that the rider inhibits research into controlled substances that hold potential therapeutic potential, with Ocasio-Cortez pointing specifically to psilocybin and MDMA as examples of understudied drugs that could alleviate symptoms of conditions such as post-traumatic stress disorder and depression. Cannabis is also a Schedule I substance that is more difficult to research due to its Schedule I status.
"It's disappointing to hear folks say things like 'the War on Drugs is a failure' and that 'we should treat drugs as a health issue and not a criminal justice issue' then vote to uphold drug war relic language like this," Dan Riffle, senior counsel and policy advisor in Ocasio-Cortez's office, told Marijuana Moment. "It was last minute though, and a lot of folks weren't sure what the amendment would do. I'm glad we brought some attention to the issue, and I think next year with more time to educate you'll see a very different result."
In a tweet posted ahead of the vote, the congresswoman acknowledged that while the amendment had bipartisan appeal, it also had bipartisan opposition. The opposition proved much stronger in the end, leaving reform advocates dismayed.
"It's disappointing to see so many members vote to keep an outdated gag order in place," Michael Collins, director of national affairs at the Drug Policy Alliance, told Marijuana Moment. "The road to ending the drug war is a long one, and we got a reminder of that today."
Michael Liszewski, a policy advisor with Students for Sensible Drug Policy, told Marijuana Moment that Ocasio-Cortez introducing the amendment "helped raise the profile of this issue."
"I think one reason the amendment failed was a lack of understanding of the issue by many members, so voting against the amendment was the instinctually safe move to make," he said. "With increased awareness of how the 'gag order' provision prevents scientific research that we may see a different outcome next year if the amendment is offered again."
Another reason for the amendment's failure could be that Democratic leadership declined to give members a directive to support it in a list of recommendations distributed on Thursday morning. House Labor, HHS, Education, and Related Agencies Appropriations Subcommittee Chair Rosa DeLauro (D-CT), whose panel drafted the section of the overall bill that Ocasio-Cortez sought to amend, offered "no recommendation" for the measure, whereas every other listed Democratic amendment was given a "vote yes" directive.
The amendment's opponents include several members who usually lend their support to drug reform legislation as well as committee chairs and members of Democratic leadership. Reps. Charlie Crist (D-FL) and Dave Joyce (R-OH) rejected the amendment despite their typical support for marijuana reform.
Opponents in leadership positions include House Majority Leader Steny Hoyer (D-MD), Assistant Speaker Ben Ray Luján (D-NM), Democratic Caucus Chair Hakeem Jeffries (D-NY), Appropriations Committee Chair Rep. Nita Lowey (D-NY), Veterans' Affairs Chair Rep. Mark Takano (D-CA), former Democratic National Committee Chair Rep. Debbie Wasserman Schultz (D-NY) and DeLauro.
Many of the usual cannabis reform suspects did vote in favor of the amendment, however: Reps. Earl Blumenauer (D-OR), Steve Cohen (D-TN), amendment cosponsor Lou Correa (D-CA), Diana DeGette (D-CO), Denny Heck (D-WA), amendment cosponsor Ro Khanna (D-CA), Barbara Lee (D-CA), Ted Lieu (D-CA), Joe Neguse (D-CO), Eleanor Holmes Norton (D-D.C.), Ocasio-Cortez, Ed Perlmutter (D-CO) and Dina Titus (D-NV) all voted aye.
Democratic leaders who voted in support include Assistant Democratic Leader Jim Clyburn (D-SC), Rules Committee Chair Jim McGovern (D-MA) and Judiciary Committee Chair Jerry Nadler (D-NY).
The Republicans who voted in favor of the amendment are Reps. Justin Amash (R-MI), amendment cosponsor Matt Gaetz (R-FL), Glenn Grothman (R-WI), Thomas Massie (R-KY), Brian Mast (R-MI), Thomas McClintock (R-CA) and Don Young (R-AK).
Finally, three 2020 Democratic presidential candidates supported the measure. Reps. Tulsi Gabbard (D-HI), Seth Moulton (D-MA) and Tim Ryan (D-OH) voted aye. Rep. Eric Swalwell (D-CA), who is also running for president, was absent during the vote on the psychedelics measure as well as those on other measures taken around the same time.
"Rep. Ocasio-Cortez's amendment would have removed the bureaucratic red tape and legal hoops that scientists currently have to navigate in order to study the potential medical benefits of controlled substances," Khanna told Marijuana Moment. "This includes cannabis, which is legal for medicinal use in more than two dozen states, and other compounds that have shown promise in treating depression, PTSD, and addiction."
"I am an advocate for robust research investment to maintain America's global leadership in science and medicine, and I supported this amendment because it would have unshackled our scientists from restrictions implemented at the height of the failed War on Drugs," he said.
.@RepAOC's amendment would have removed the bureaucratic red tape and legal hoops that scientists currently have to navigate in order to study the potential medical benefits of controlled substances. 1/3

— Rep. Ro Khanna (@RepRoKhanna) June 13, 2019
I am an advocate for robust research investment to maintain America's global leadership in science and medicine, and I supported this amendment because it would have unshackled our scientists from restrictions implemented at the height of the failed War on Drugs. 3/3

— Rep. Ro Khanna (@RepRoKhanna) June 13, 2019
"I applaud 91 of my Republican and Democratic colleagues for courageously standing up for medical research," Correa told Marijuana Moment. "As elected leaders, we must never be afraid to take risks when our constituents' lives and health are on the line. Schedule 1 substances may be controversial but they hold great medical promise."
"I am proud to have joined my colleague Congresswoman Ocasio-Cortez in support of her potentially life-saving amendment," he said. "For far too long, we have allowed the debate surrounding schedule 1 drugs to be informed by personal opinions and not science. This amendment would have given the power back to doctors and researcher so that they can tell us what these misunderstood substances can be used for."
"I will not stop fighting for those yearning for new treatments and will continue to advocate for medical research—regardless the substance."
Thank you @RepAOC for courageously standing up for medical #research.

For too long, the debate about cannabis, psilocybin & others has been informed by personal opinions, not #science.

I will not stop fighting for new treatments—regardless of the substance. Lives depend on it.

— Rep. Lou Correa (@RepLouCorrea) June 13, 2019
Ocasio-Cortez said that while the amendment failed, she is "undeterred" and "proud we were even able to bring a vote on psychedelic research to the House floor."
Sadly our drug research amendment failed today, but I'm undeterred.

I'm proud we were even able to bring a vote on psychedelic research to the House floor.

30% of veterans have considered suicide. These drugs show extreme promise in treating PTSD + more.

Let's keep at it. https://t.co/Hf6bsN7ws4

— Alexandria Ocasio-Cortez (@AOC) June 13, 2019
These drugs show extreme promise in treating PTSD + more," she wrote. "Let's keep at it."
Natalie Ginsberg, director of policy and advocacy at the Multidisciplinary Association for Psychedelic Studies (MAPS), said that advocates hope to keep building support over time for removing political roadblocks to research.
"As we see everyday in our work at MAPS, and as evidenced by the bipartisan support for this proposed amendment, we remain encouraged that our elected representatives will continue working together across the aisle to get politics out of the way of research into the therapeutic benefits of psychedelics and cannabis," she said.
Congressional Committee Approves Military Reenlistment Waivers For Marijuana Use
This story was updated to include comment from Ocazio-Cortez's staff and MAPS.
Photo courtesy of Wikimedia/Mushroom Observer.
Lindsey Graham Challenger Jaime Harrison Backs Legalizing Marijuana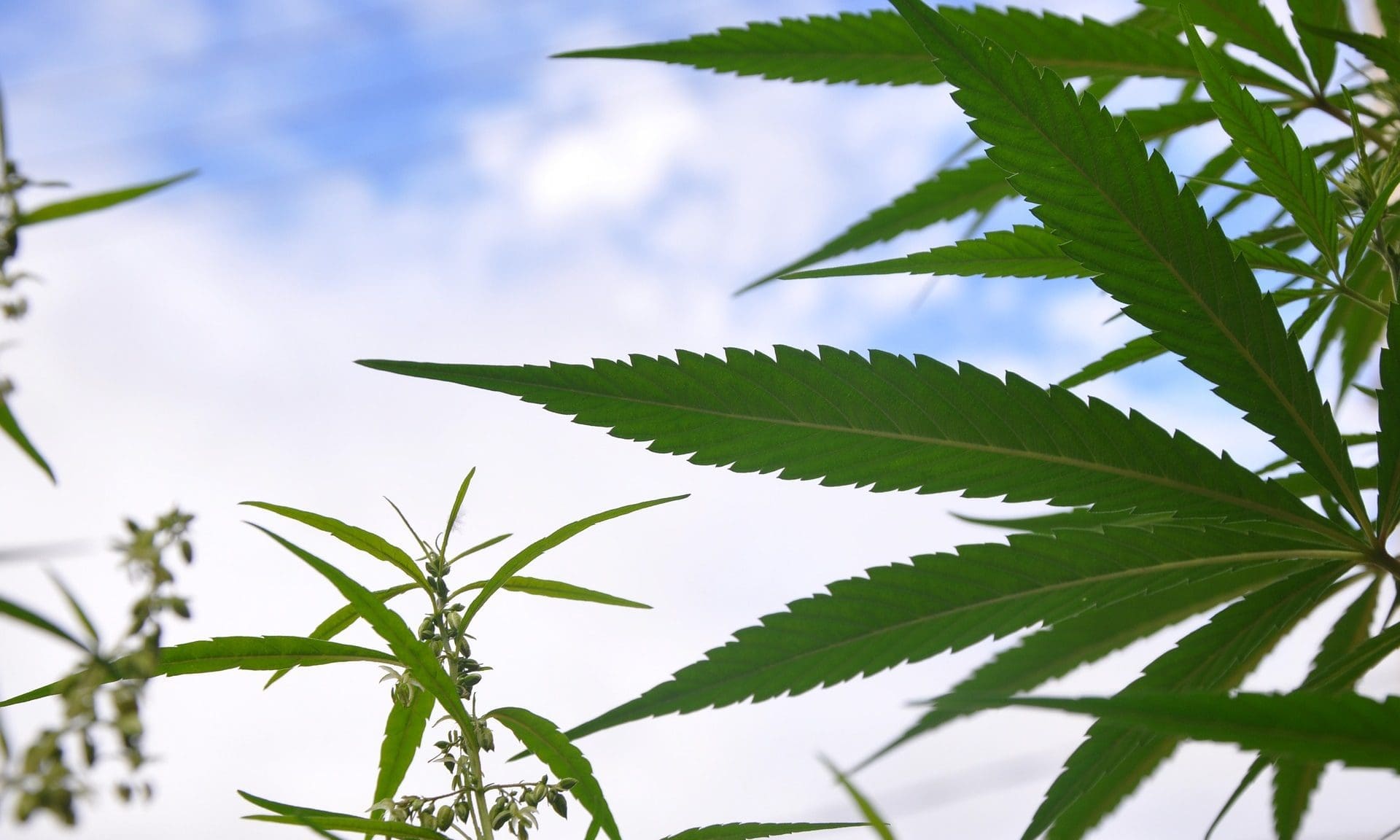 The Democrat mounting a well-funded bid to oust Senate Judiciary Committee Chairman Lindsey Graham (R-SC) says he supports legalizing marijuana.
"I think we should legalize, regulate and tax marijuana like we do alcohol and tobacco," Jaime Harrison argued this week. "There is simply no medical reason to lock people up over this issue. In essence, this is about common sense."
The former South Carolina Democratic Party chairman said that the issue is also a matter of criminal justice reform.
"We know that marijuana arrests, including those for simple possession, account for a large number of drug arrests. The racial disparities in marijuana enforcement—black men and white men smoke marijuana the same rates, but black men are much more likely to be arrested for marijuana possession—is just unacceptable," he said in an interview with CNBC. "Across the country, we are finding that states are legalizing marijuana and medical marijuana, and it's just time for South Carolina to lead on this issue."
Federal campaign finance disclosures filed on Wednesday show that Harrison, who also served as an aide to Rep. Jim Clyburn (D-SC) and a lobbyist with the Podesta Group, outraised Graham for the second quarter in a row.
The state Democratic party, on Harrison's last day in office as chair in 2017, approved a resolution endorsing a pending medical cannabis bill in the South Carolina legislature.
"Caregivers and patients are searching for treatment options for unmet medical needs, particularly for epilepsy, Alzheimer's disease, cancers, and the effects of chemotherapy," the measure said. "The cannabis plant in various forms including oils, creams, drops and liquids has shown some promise in treating these medical conditions."
A South Carolina Senate committee advanced a medical marijuana bill last year but it never ended up advancing to a floor vote.
In 2018, the state's Democratic primary voters approved an advisory medical cannabis ballot question by an 82 percent to 18 percent margin.
Graham, for his part, opposes marijuana legalization and hasn't brought any pending cannabis legislation up for hearings or votes in his panel, which handles criminal justice issues.
That said, he has cosponsored a handful of reform bills in past years. For example, in 2016 he signed onto legislation to protect medical marijuana states from federal interference and reschedule cannabis, and in 2017 he cosponsored a bill to remove CBD from the list of federally banned substances.
He has a mixed record when it comes to votes on cannabis amendments.
In 2015, Graham voted against an Appropriations Committee amendment that would have allowed the U.S. Department of Veterans Affairs to recommend medical cannabis to patients; but the next year he reversed himself and supported a similar measure. Also in 2016, he backed an amendment to prevent the Department of Justice from spending money to interfere with state medical cannabis laws.
Shortly after it was announced he would be taking over the Judiciary panel's gavel, Sen. Cory Booker (D-NJ) joked that he would be sending marijuana-infused brownies to congratulate Graham, a quip that the incoming chairman seemed to appreciate.
While South Carolina typically isn't seen as a state where Democrats are likely to pick up a U.S. Senate seat, this year's contest between Harrison and Graham is attracting attention from national political observers due to the outsized funding haul the challenger has been able to bring in so far.
Illinois Collects $52 Million In Marijuana Tax Revenue In First Six Months Of Legal Sales
Photo courtesy of Max Pixel.
GOP Congressman Withdraws Amendment To Block D.C. Psychedelics Decriminalization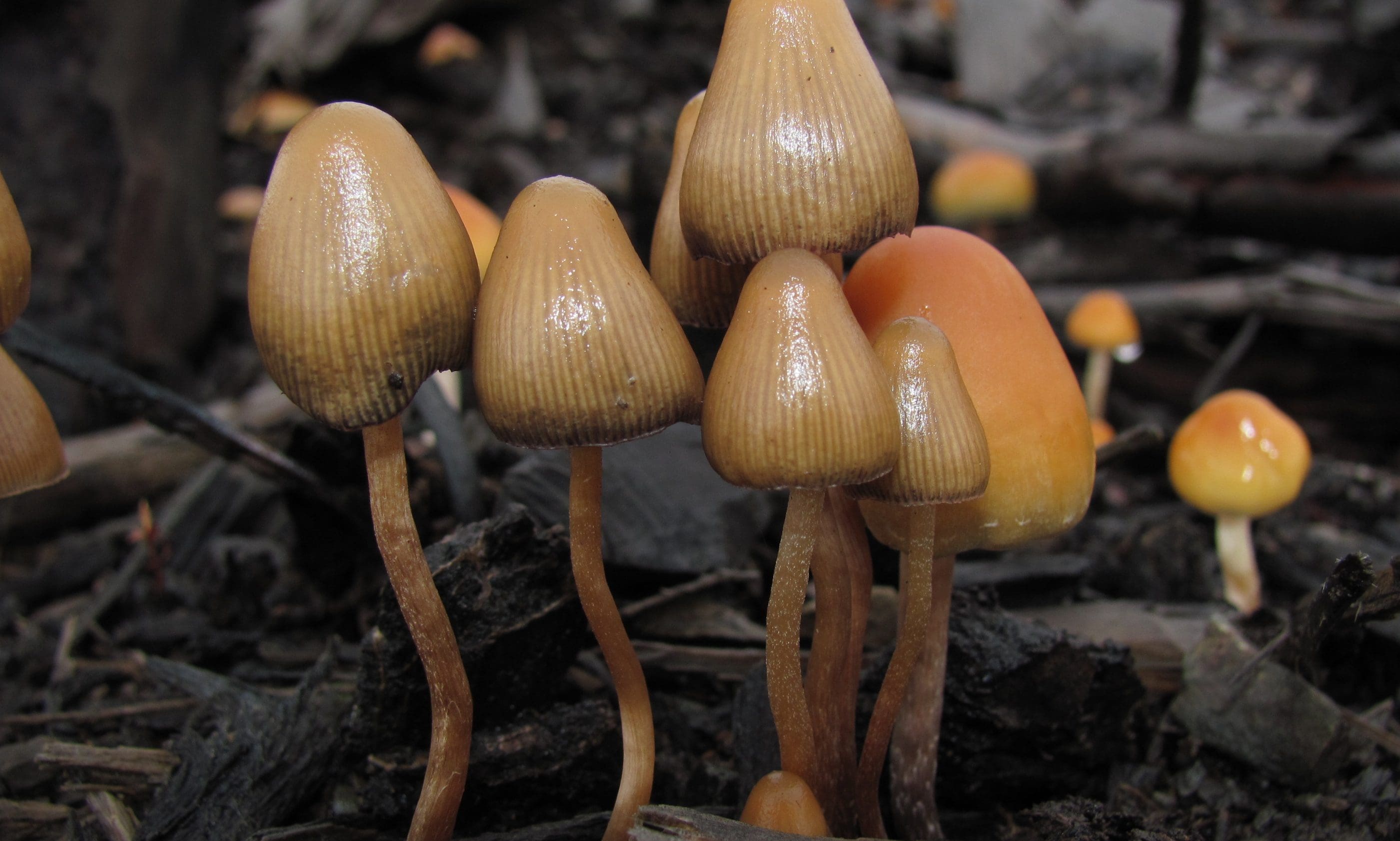 A GOP congressman filed an amendment to a spending bill on Wednesday, seeking to undermine a local Washington, D.C. ballot initiative to deprioritize enforcement of laws against a broad class of psychedelics.
But while Rep. Andy Harris (R-MD) made the case that his proposed measure represented a reasonable compromise—making it so only psilocybin mushrooms would be low police priorities and only if a doctor recommended them for medical reasons—he ultimately withdrew the amendment rather than force a vote.
"This amendment deals with Initiative 81…which would make the use of hallucinogenic drugs a low priority for enforcement in the District of Columbia," Harris said in his opening remarks before the House Appropriations Committee.
The congressman added that he's particularly concerned about the scope of the ballot measure, acknowledging that "there is limited data that psilocybin may be useful in some circumstances" but asserting that the same can't be said of the other entheogenic substances such as mescaline that would be covered under the activist-driven initiative.
Watch the debate over Harris's D.C. psychedelics amendment below: 
It should be noted that while activists behind the initiative submitted their signatures last week and believe they have more than enough to qualify for the November ballot in the nation's capital, the Board of Elections has yet to certify them. Harris acknowledged that but said "I suspect it might be [qualified for the ballot] by the time" the spending bill goes to a bicameral House and Senate conference committee that will finalize the Fiscal Year 2021 Financial Services and General Government bill for delivery to the president's desk later this year.
It's not clear if he was signaling that he planned to reintroduce his amendment, which also stipulates that driving under the influence of psychedelics would be prosecutable, on the House floor or if he plans to work to get a senator to tack it onto that chamber's version of the legislation, which deals with funding for D.C.
"I think the District of Columbia is different from other cities because we have people coming in from all over the country—and we certainly, I would hope, don't want to be known as the drug capital of the world," he said.
There was some debate on the measure by the panel. House Appropriations Financial Services and General Government Subcommittee Chairman Mike Quigley (D-IL) and Rep. Betty McCollum (D-MN) voiced opposition while the subcommittee ranking member, Rep. Tom Graves (R-GA), and Rep. Robert Aderholt (R-AL) spoke in favor of the proposal.
"If the district residents want to make mushrooms a lower priority and focus limited law enforcement resources on other issues, that is their prerogative," Quigley said. "Congress has allowed jurisdictions in California and Colorado to exercise their sovereign right to set policy on mushrooms, the District of Columbia too should be allowed to use their local funds to support their local needs and their priorities."
Graves argued that "we all can agree that policies that increase the availability of psychedelic drugs in our nation's capital, that's dangerous."
"As the nation's capital, the District of Columbia, it should be a place where Americans come to see their government at work, for history, maybe go to a Braves-Nats game—it shouldn't be a destination for illegal drugs," he said.
McCollum said the amendment serves as another example of Congress attempting to impose excess regulations on D.C. and argued in favor of statehood for the district.
"Now we're not even allowing the District of Columbia to move forward and decide whether or not this is a good idea," she said. "I oppose the amendment."
Rep. Eleanor Holmes Norton (D-DC) celebrated the amendment's withdrawal with a taunt on Twitter, saying, "Regular #homerule offender @RepAndyHarrisMD tried to bar DC from using its own funds to enact a proposed ballot initiative on entheogenic plants + fungi or any similar law, but then withdrew it before the committee could defeat it."
That prompted Harris to reply that the "process of educating Congress about how dangerous this initiative is has begun. DC has enough of a drug abuse problem without becoming the drug capital of the country."
The process of educating Congress about how dangerous this initiative is has begun. DC has enough of a drug abuse problem without becoming the drug capital of the country. "Warrioronthehill" should be fighting AGAINST drug use, not FOR it.

— Rep. Andy Harris, MD (@RepAndyHarrisMD) July 15, 2020
Harris's office didn't respond to Marijuana Moment's request for comment about whether he withdrew the amendment because he sensed he didn't have the votes to pass it in committee.
In his closing remarks at the markup, the congressman said that his measure "is more than just mushrooms. That's my whole point."
"Mushrooms is psilocybin—that has a medical use. This includes mescaline, peyote, three other substances [that] have no medical use at all," he said.
Melissa Lavasani, who proposed the D.C. ballot measure and is part of the Decriminalize Nature D.C. group working to pass it, said in a press release that "our campaign is about helping D.C. residents by enacting common sense reforms to police priorities that ensure that those using healing plant and fungi medicines are not law enforcement targets."
This isn't Harris's first go at pushing for legislation that leverages Congress's control over the D.C. budget to interfere in local drug policy issues.
Harris has been a consistent opponent of cannabis reform, repeatedly backing a long-standing congressional rider that bars D.C. from using its tax dollars to implement a legal marijuana marketplace. Last year, however, it was not included in the annual spending bill as introduced by House Democratic leaders and the congressmen didn't attempt to introduce an amendment to reinsert it. It was included in the Senate version and was included in the final enacted bill following conference committee negotiations, however.
The Drug Policy Alliance sent a letter to committee leadership in advance of Wednesday's hearing, urging them to oppose any attempts to interfere in D.C.'s ability to vote on the psychedelics reform initiative.
Colorado Marijuana Regulators Propose 'Franchise' Business Model For Equity Applicants
Photo courtesy of Wikimedia/Mushroom Observer.
Colorado Marijuana Regulators Propose 'Franchise' Business Model For Equity Applicants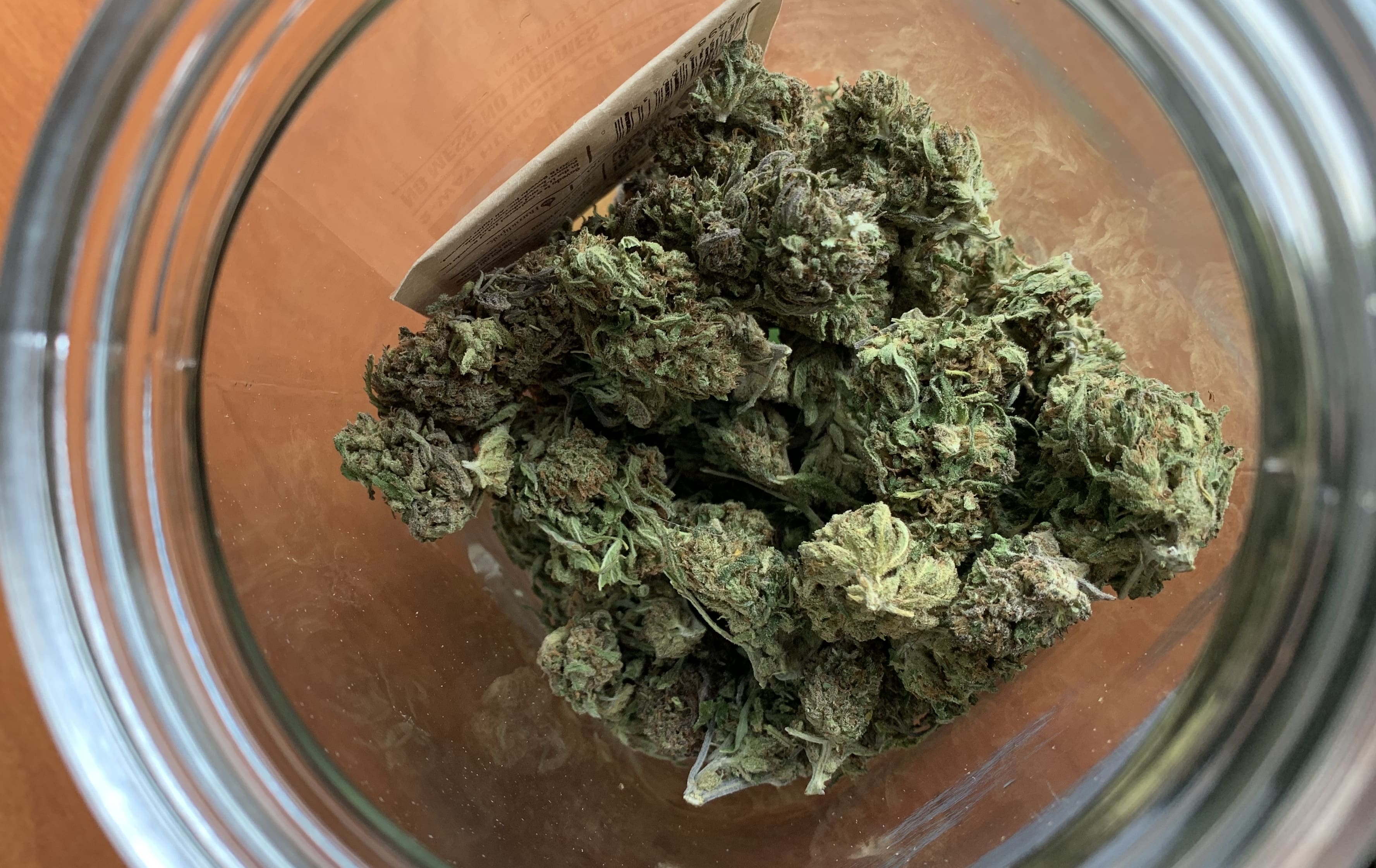 Colorado marijuana regulators are looking for feedback on a proposal to create a franchise cannabis business model to promote equitable participation in the industry by people from communities harmed by the war on drugs.
When legislators initially approved a bill to create an accelerator program for marijuana businesses, it was only designed to give eligible entrepreneurs an opportunity to share a cannabis facility with an existing company. But following stakeholder meetings, regulators laid out a proposal to let those entrepreneurs functionally serve as franchises of current larger marijuana businesses, operating out of separate facilities but sharing branding, advertising and intellectual property under certain conditions.
"The Division contemplates certain components of this alternative 'separate premises' model will be similar to a franchisor-franchisee business relationship," the state's Marijuana Enforcement Division said in a notice last month.
In order to participate under the new model, the division said it would require a series of disclosures, including initial investments from both parties, terms of any financial arrangements and obligations for the licensee such as non-compete requirements.
Additional requirements could still be developed. For example, the department is considering whether franchisees should be offered reduced or waived rent to use facilities owned by existing businesses that agree to be "endorsement holders." Regulators are also contemplating limitations for the amount of money a franchise can charge an accelerator licensee as a fee for use of their facilities, as well as liability rules.
"Available incentives for accelerator-endorsed licensees to support the 'separate premises' model may also include fee reductions resulting from increased financial assistance and no-cost rent arrangements, and reduced accelerator-endorsed licensee liability," the division said.
Beyond potentially collecting fees from licensees, the benefit of becoming an endorsement holder under this separate premises model seems to be that they get to indirectly expand their business and exposure while supporting entrepreneurs who might not have the immediate resources to break into the industry.
That said, some advocates are weary of the proposed based on past experience.
"While accelerator programs sound good on paper, they so often create terrible long term power dynamics for smaller businesses that we can not endorse this approach," Jason Ortiz, president of the Minority Cannabis Business Association, told Marijuana Moment.
"Any relationship that puts a small business owner at the whim of a larger conglomerate makes us concerned that the power dynamic there does not favor the smaller business, who will now have their operation tied to the success of the larger entity," he said. "We instead encourage any business to invest in grant based programs that allow for smaller businesses to operate on their own premises and to run their business how they see fit."
At the same time, Morgan Fox, media relations director for the National Cannabis Industry Association, told Marijuana Moment that the proposal "looks like it could create a lot of opportunities for people to get into the industry without having large amounts of capital and could generally lower the barriers of entry significantly."
"Judging from the comments in the feedback solicitation, it appears that the possibility of predatory or unfair franchise relationships is at the front of the Marijuana Enforcement Division's priorities and it intends to make it very difficult for endorsement licensees to exploit accelerator licensees," he said. "However, we've learned from the shortcomings and abuses in other equity programs around the country that it is important to continually monitor and assess these programs to ensure their effectiveness."
Stakeholders can fill out an online form to submit input on the proposal. A hearing to finalize the rulemaking is tentatively set for July 30.
At the same time, the division is also working on the implementation of a bill that defines who qualifies as a social equity cannabis business applicant for the accelerator program. Gov. Jared Polis (D) signed that legislation, which also gives him authority to streamline pardons for prior marijuana convictions, last month.
The division is scheduled to hold a separate hearing on implementing the new bill on July 28.
Illinois Collects $52 Million In Marijuana Tax Revenue In First Six Months Of Legal Sales
Photo courtesy of Kimberly Lawson.