Denver Psilocybin Decriminalization Activist Pushes Back Against Michael Pollan's Criticism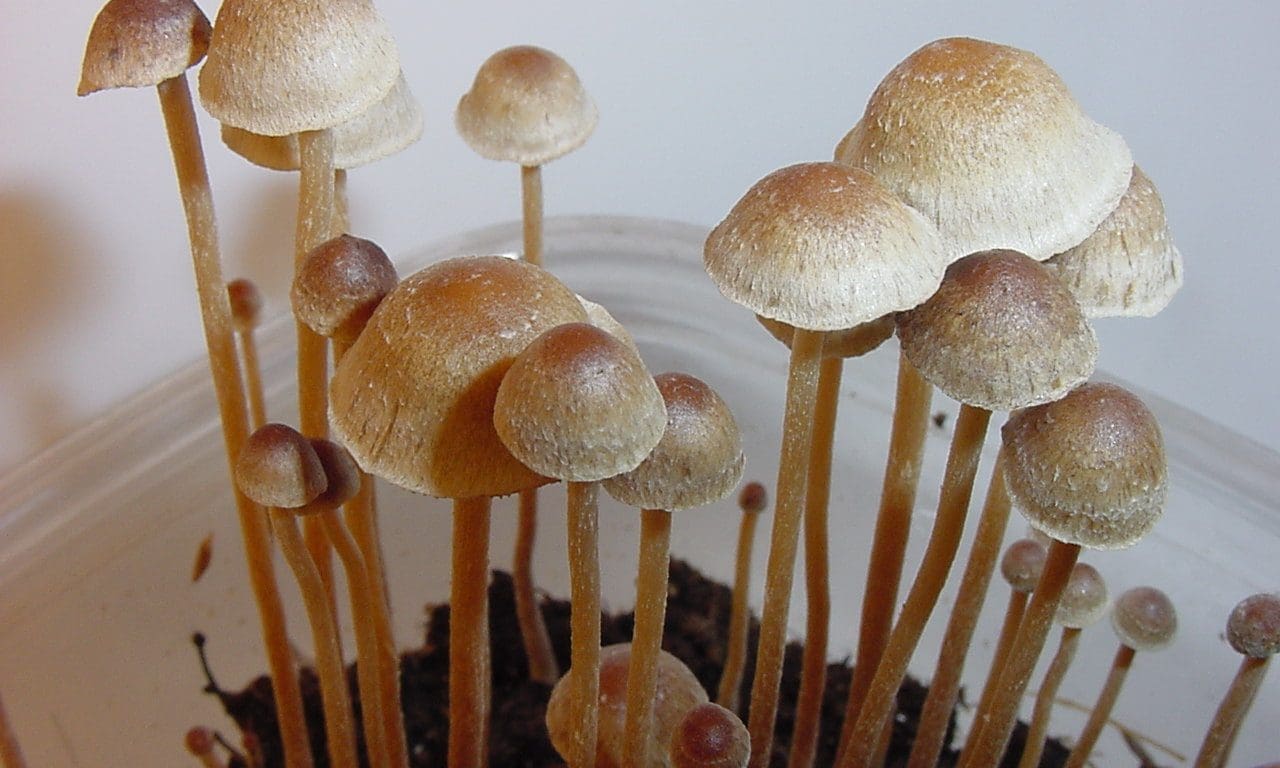 Denver made history on Tuesday after voters approved a ballot measure to decriminalize psilocybin mushrooms. But shortly after the final count was released, reform advocates were hit with a New York Times op-ed signed by an unexpected critic telling them to slow their roll.
Despite being written by Michael Pollan, who authored a popular book debunking myths about psychedelics and defending their therapeutic potential, the opinion piece triggered pushback over its suggestion that "ballot initiatives may not be the smartest way" to change psilocybin laws and that advocates should wait for federal approval before legalizing the substance for medical purposes.
"Debate is always a good thing, but I worry that we're not quite ready for this one," Pollan wrote of campaigns in California and Oregon that are seeking to get psilocybin reform on the states' 2020 ballots.
Kevin Matthews, campaign director of Decriminalize Denver, the group behind the city's successful decriminalization initiative, told Marijuana Moment that he generally respected Pollan and appreciated the cautionary tale his piece offered against flippant consumption of the powerful substance—but he disagreed with the author's stance on the ballot initiative process and with feedback from the research community opposing voter-led reform.
"Ballot initiatives are a good way to do this because I think sometimes the researchers forget about the average person out there who is currently using," Matthews said. "There is this underground that exists—and Michael Pollan utilized that underground that exists [for his book]."
"If there's enough support for the ballot initiative process to make sense, then I think people should go for it."
Pollan's argument boils down to this: he personally supports decriminalization—after all, as he noted, he's illegally used and propagated psilocybin—but he argued that more research is needed on the substance's "immense power and potential risk" and "consequences of unrestricted use" before activists start broadly changing laws concerning the substance.
It's a line of messaging that drug policy reform advocates have heard time and again with respect to cannabis from lawmakers who reject legalization because they feel existing research is insufficient.
"We still have a lot to learn about the immense power and potential risk of these molecules, not to mention the consequences of unrestricted use," Pollan wrote. "It would be a shame if the public is pushed to make premature decisions about psychedelics before the researchers have completed their work."
The thing about that argument is that researchers have already uncovered evidence that psilocybin can be useful in the treatment of various mental health conditions such as post-traumatic stress disorder, addiction and depression.
Pollan understands those scientific findings well, but his op-ed shifts from lifting up the medical potential of the ingredient to urging caution against acting on those findings through ballot initiatives until researchers are satisfied.
"The more research we need should not impact whether or not we decriminalize it," Matthews countered. "The more research we need is exploring its anti-addictive potential. One thing I hear is, 'What are the long term impacts of use?' We probably need more research there. But there's no reason for people to go to jail for this if they're not causing harm to others or themselves."
The reality is that people across the U.S. are currently being criminalized for use and personal production of psilocybin mushrooms—a situation that can only be alleviated by voter-led ballot measures as long as lawmakers refuse to touch the issue.
After his piece generated considerable pushback on Twitter, Pollan clarified in a tweet that "this piece supports decriminalization, just not legalization now." That message seemed to have been lost in translation, though, which is understandable given the author's reference to campaigns that are simply seeking to decriminalize psilocybin before advocating against ballot initiatives.
If Pollan's op-ed were published prior to the Denver vote, it is easy to imagine a situation where some number of the 1,979 voters who comprised the narrow margin between 'yes' and 'no' changed their minds because they read an essay from one of the nation's foremost psychedelic advocates telling them that ballot measures "may not be the smartest way" to advance the issue.
Reading will reveal that this piece supports decriminalization, just not legalization now. Opinion | Michael Pollan: Not So Fast on Psychedelic Mushrooms – The New York Times https://t.co/vukBw2q2w8

— Michael Pollan (@michaelpollan) May 10, 2019
That aside, more careful consideration of broader legalization is an area where Pollan and Matthews agree. After all, voter confusion about whether the Denver measure would allow people to purchase so-called "magic mushrooms" in shops—it does not—likely led some to vote against Initiative 301.
"I think the focus needs to be decriminalization. We should not be talking about necessarily a regulated medical model right now," Matthews said. "I think decriminalization is the right first step because we need to make sure that people's individual rights are protected, and really the only way to do that is by decriminalizing and making sure people are not receiving any kind of fines for possession."
But while Pollan is urging caution, insisting that voters should wait for something akin to Food and Drug Administration approval before moving ahead on broad psilocybin reform, Matthews is striving to ensure that the Denver measure is quickly and effectively implemented, and to further spread awareness about the benefits of psilocybin through educational outreach.
When the first round of votes came out on Tuesday at 7:00 PM MT, showing the initiative behind by about 10 points, the "air got sucked out of the room like a space capsule getting a hole punched in it" at the main campaign watch party, Matthews said. But throughout the night, the gap narrowed. Victory became within reach.
When the final unofficially tally was finalized at approximately 4:20 PM MT the next day, Matthews said he "just started screaming and crying at the same time. Dogs started barking in the background."
"What a trip," he said, "no pun intended."
But as the high of the success waned, Matthews recognized the momentous responsibility ahead of him, as one of the leaders of a historic campaign that will be looked at as activists attempt similar feats across the country. In spite of Pollan's advice, Matthews has no intention of slowing down now.
California Activists Take First Steps To Decriminalize Psilocybin Mushrooms Statewide
Photo courtesy of Wikimedia/Workman.
As More States Legalize, DEA Chops Down Fewer Marijuana Plants, Federal Data Shows
The Drug Enforcement Administration (DEA) seized far fewer marijuana plants in 2018 compared to the previous year but made significantly more cannabis-related arrests, according to federal data released this month.
More than 2.8 million indoor and outdoor marijuana plants were seized last year as part of the DEA's Domestic Cannabis Eradication/Suppression Program. That marks a 17 percent decline from 2017 levels.
NORML first noted the DEA report, which also shows that marijuana-related arrests the agency was involved with increased by about 20 percent in a year. And while the overall number of plants that were seized dropped, DEA said that the value of the assets totaled about $52 million—more than twice as much as it reported the previous year.
State-level legalization efforts appear to have played a role in the declining number of plant seizures, particularly those cultivated outdoors. In the same year that retail cannabis sales started in California, DEA confiscated almost 40 percent fewer outdoor plants in the state compared to 2017.
That data point is consistent with recent research showing that legalization is associated with a decrease in the number of illicit cannabis grows in national forests, which are often targets for DEA enforcement action.
It's not clear why there was a significant uptick in marijuana-related arrests, but those increases generally did not occur in states where legal cannabis systems were recently implemented.
For example, arrests in Kansas, where marijuana is strictly prohibited, increased by more than 3,500 percent—from 15 to 544—from 2017 to 2018. Louisiana likewise experienced a 168 percent increase in cannabis arrests.
The data covers federal law enforcement actions and does not include those of local police agencies that did not partner with the agency.
Year-over-year decreases in cannabis seizures through DEA's eradication program have been viewed by advocates as evidence that state-level legalization systems effectively displace the illicit market, removing the incentive to illegally cultivate cannabis.
Similarly, a separate recent report from the U.S. Sentencing Commission showed that federal prosecutions for marijuana trafficking dropped precipitously in 2018—another sign demonstrating that state-level legalization is disrupting the illicit market, advocates argue.
NORML Deputy Director Paul Armentano told Marijuana Moment that "federal eradication programs are a holdover from a bygone era."
"At a time when roughly one-quarter of the country resides in a jurisdiction where adult marijuana use is legal, and when members of Congress are openly discussing removing cannabis from the federal Controlled Substances Act, it is time for these federal anti-marijuana efforts to be put out to pasture and for federal agencies to take positions that more closely comport with cannabis' rapidly changing cultural status in America," he said.
DEA has also faced criticism of its cannabis eradication efforts from a non-partisan federal watchdog agency last year for failing to adequately collect documentation from state and local law enforcement partners funded through the program.
The Government Accountability Office said in a report that DEA "has not clearly documented all of its program goals or developed performance measures to assess progress toward those goals."
At the same time that DEA is seizing fewer plants grown illicitly, it's also setting higher goals for federally authorized cannabis cultivation for research purposes. In 2019, the agency said it hoped to grow approximately 5,400 pounds of marijuana to meet research demand, which is more than double its quota for 2018.
Legalizing Marijuana Leads To Fewer Illegal Grow Sites In National Forests, Study Finds
Senate Schedules Hearing On Marijuana Business Banking Access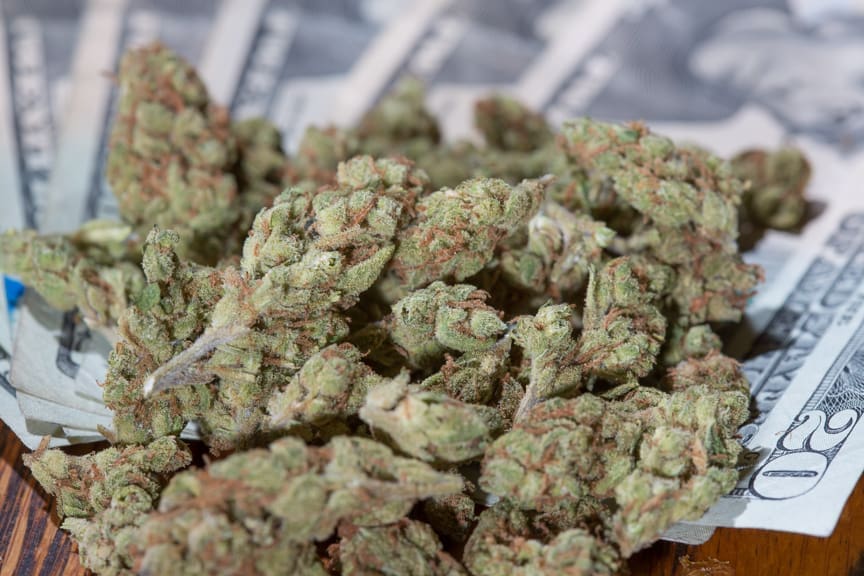 Congressman Files Marijuana Bill After Leaving Republican Party
In one of his first legislative acts since leaving the Republican Party earlier this month amid a feud with the president, Rep. Justin Amash (I-MI) filed a bill on Monday that would let states set their own marijuana policies without federal interference.
If that sounds familiar, it's because bipartisan legislation that would accomplish the same goal has already been filed this Congress.
But unlike the nearly identical Strengthening the Tenth Amendment Through Entrusting States (STATES) Act, Amash's new bill excludes one provision that would require the Government Accountability Office (GAO) to study the effects of cannabis legalization on road safety and issue a report on its findings within a year of the law's enactment.
That language states that the GAO must study "traffic crashes, fatalities, and injuries" in legal cannabis states, actions taken by those states to "address marihuana-impaired driving," testing standards being used to detect impaired driving and federal initiatives "aiming to assist States that have legalized marihuana with traffic safety."
Given Amash's libertarian leanings, it stands to reason that he opposes spending government dollars to conduct the research and simply supports the broader states' rights intent of the original legislation.
That would also put him at odds with social justice advocates who feel that the STATES Act itself doesn't go far enough and are pushing for more comprehensive legislation that includes additional provisions addressing social equity and restorative justice for people harmed by drug law enforcement.
Members of the House Judiciary Crime, Terrorism and Homeland Security Subcommittee heard that debate play out during a historic hearing on ending federal marijuana prohibition last week.
A newly formed coalition of civil rights and drug reform organizations, including the ACLU, is also insisting on passing wide-ranging legislation to deschedule cannabis entirely that also invests in communities that have been disproportionately impacted by prohibition.
Amash is a long-standing critic of the war on drugs and earlier this year signed on as a cosponsor of a separate bill that would federally deschedule marijuana. Rep. Tulsi Gabbard (D-HI), a 2020 Democratic presidential candidate, filed that legislation, which is also silent on social equity provisions.
Happy to cosponsor @TulsiGabbard's legislation to get the feds out of marijuana prohibition. https://t.co/uCyYF0Q79w

— Justin Amash (@justinamash) March 8, 2019
Gabbard also introduced a separate bill that would require the U.S. Department of Health and Human Services and other federal agencies to study the impacts of legalization. True to form, Amash declined to add his name to that measure as well.
Read the text of Amash's new cannabis bill below:
AMASH_038_xml by Marijuana Moment on Scribd
Former GOP Congressman Explains Why Broad Marijuana Reform Is Achievable In 2020
Photo courtesy of Kyle Jaeger.