Psychedelics Decrim Activists Mark First Anniversary Of Denver's Historic Psilocybin Mushroom Vote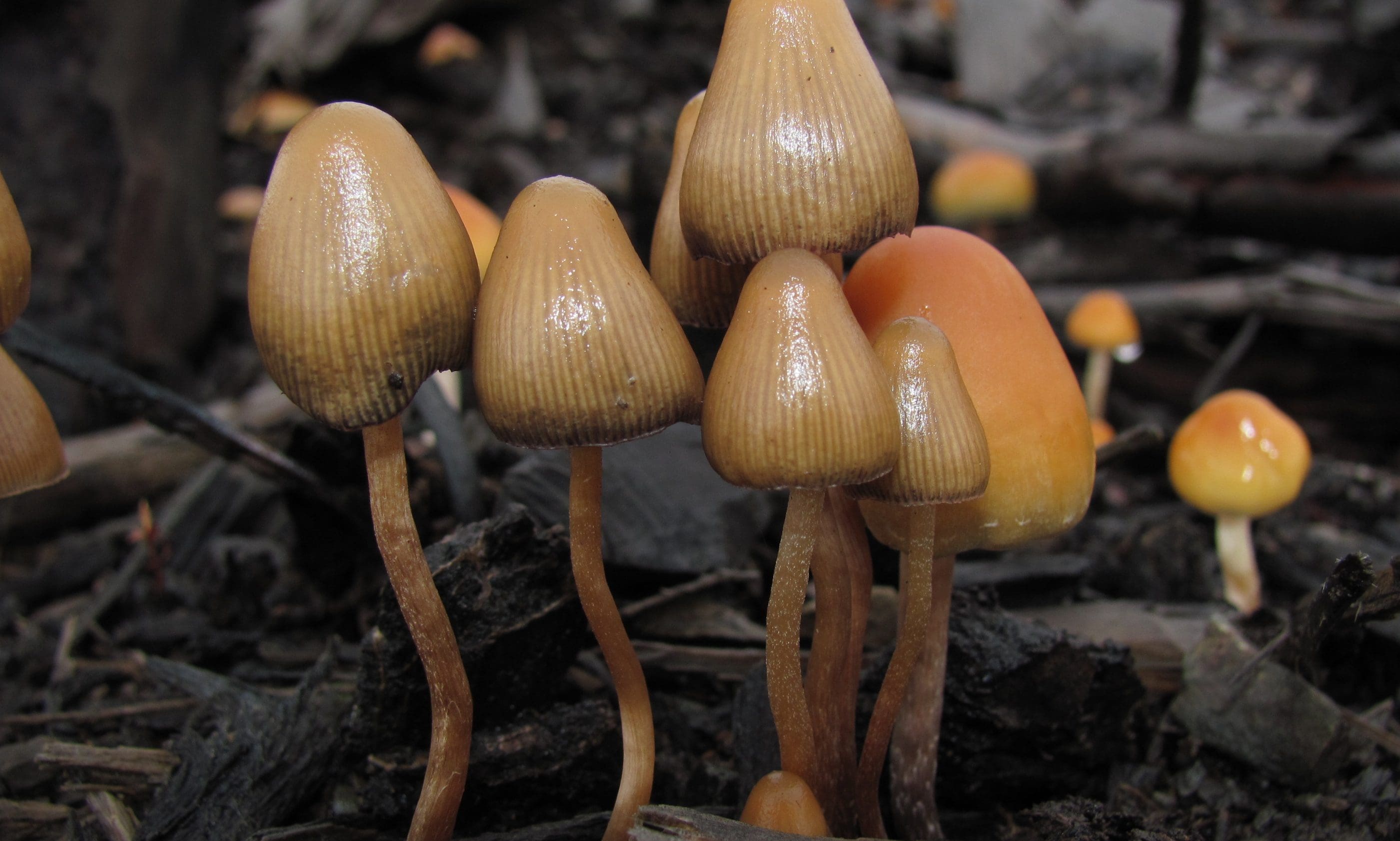 One year ago on Thursday, activists behind a first-of-its-kind drug policy reform ballot initiative in Denver were anxiously awaiting the results of a local vote that stood to set the city apart from any other in the country. Things didn't look promising near the end of the night when they were behind—but as the votes continued to trickle in through the next day, it became official: The city had become the first place in the U.S. to decriminalize so-called magic mushrooms.
The Decriminalize Denver campaign defied odds and expectations. Psilocybin was just entering into the mainstream lexicon, there weren't any large and monied psychedelics advocacy groups chipping in and voter confusion about what it meant to decriminalize—rather than allow retail sales like is the case for marijuana—threatened to derail the bold initiative.
But through a combination of education, outreach and innovation—as well as the open-mindedness of the local electorate—the campaign prevailed. More remarkable than the policy change in Denver, however, is the national grassroots movement it has inspired in the year since the historic vote.
Activists in more than 100 cities across the U.S. have now expressed interest in reforming their own psychedelics policies. Two more cities—Oakland and Santa Cruz—went a step further than Denver and decriminalized a wide range of entheogenic substances such as ayahuasca and ibogaine.
Oregon advocates are close to qualifying a statewide ballot initiative to legalize psilocybin for therapeutic use for this November. Washington D.C. activists were approved to circulate a petition to decriminalize various psychedelics in the nation's capital on Wednesday. A California campaign had hopes of putting psilocybin legalization on the ballot before the coronavirus pandemic. And psychedelics reform bills have been introduced in three state legislatures.
On the congressional level, Rep. Earl Blumenauer (D-OR) has endorsed the Oregon psilocybin initiative and Rep. Alexandria Ocasio-Cortez (D-NY) introduced an amendment to encourage research into the medical potential of psychedelics. That was defeated on the House floor, but she plans to file more legislation on the issue.
In other words, a lot has happened in a year. And it is difficult to believe that the movement for drug policy reform beyond cannabis would have organized and spread this quickly were it not for what happened in Denver. Kevin Matthews, who led that campaign and has since launched a national advocacy group called SPORE, told Marijuana Moment that he "always looked at Decriminalize Denver and the Denver Psilocybin Initiative as an experiment for how to change laws around psychedelics."
"Denver was the first step and we still have a lot of work to do," he said. "What I didn't necessarily expect was how quickly the landscape would evolve and how it would be this massive, national—perhaps even global—conversation now."
The success of the campaign "just shocked people," he said. "I think it really showed that you have a committed, passionate group of people who are brave enough to step into this space and really put their blood, sweat and tears, energy and, in some ways, livelihoods on the line to progress something. We were another example of that, right?"
More and more examples have formed in the past year, with activists working overtime to convince local legislators and residents that criminalizing people for using entheogenic substances is the wrong path. Instead, the plants and fungi should be viewed through the lens of civil liberties and public health, they say, citing research indicating that these currently illicit drugs hold significant therapeutic potential for the treatment of conditions such as severe depression and post-traumatic stress disorder.
One of the main reform groups that has emerged in the space since Denver is called Decriminalize Nature (DN)—a national hub for campaigns to lean on as they pursue local and state policy changes. Chapters across the country are raising awareness, exploring the ballot process for reform and communicating with lawmakers about the need to take a new approach to psychedelics.
Larry Norris, who cofounded Decriminalize Nature, told Marijuana Moment that "Denver's success cast light on a space beyond the veil of possibilities."
"They were the first to bring the important conversation about decriminalization to the table, and in the end, the power of the people prevailed. Even the victory was a great underdog story," he said. "To come back from behind, after almost every news organization reported the initiative had failed the previous evening, provided great media attention for the larger policy conversation. Their success also gave a boost of confidence to Decriminalize Nature, who was able to share Denver's victory with the Oakland City Council-Members shortly before the public hearings began in Oakland."
Oakland activists aren't stopping at decriminalization, either, with plans now in the works to propose a local regulatory model for a limited retail system for entheogenic substances.
David Bronner, CEO of the activist soap company Dr. Bronner's, which is funding several psychedelics reform campaigns across the country, told Marijuana Moment that the vote in Denver last year "showed that it's now politically possible to win our right to life-saving psychedelic medicine at this moment of the cultural psychedelic renaissance, and directly paved the way for Decrim Oakland to make magic happen there, and the birth of now national and international Decrim Nature movement."
"It set a good precedent of talking about psychedelic medicine in the healing therapeutic frame, with a strong educational component about proper preparation, set and setting, and integration after," he said.
There have been some reform supporters who have questioned whether decriminalization campaigns could detract from the rigorous, federally authorized studies into the therapeutic benefits of psychedelics that are in the works. Author Michael Pollan, for example argued in a New York Times op-ed shortly after the Denver vote that "ballot initiatives may not be the smartest way" to change laws around the substances. He later seemed to walk back that stance somewhat after pushback from advocates, however.
Natalie Ginsberg, director of policy and advocacy at the Multidisciplinary Association for Psychedelic Studies (MAPS), which is funding and gaining approval for clinical trials into several substances, told Marijuana Moment that for decades, "psychedelic research has been paving the way for psychedelic medicine, but medical access is not enough—decriminalization must go hand-in-hand with medicalization for a healthful society."
Bronner also contended in a blog post last year that bringing the underground psychedelics world aboveground through a state-licensed treatment model in advance of federal approval "provides an example outside of the traditional pharma model for responsible regulated adult access to psilocybin therapy."
"It's also important to understand that the state ballot measure process is the only political mechanism that exists for providing this kind of broad responsible adult access," whereas psychedelic-based pharmaceuticals could be less accessible, he said.
Advancements are being made in the traditional research realm as well, with Johns Hopkins University announcing last year that it is launching the nation's first center devoted exclusively to studying psychedelic drugs.
What's to come in the year ahead? The current pandemic might have created challenges for political campaigns of late, but assuming society returns to some level of normalcy, advocates anticipate an even bigger wave of reform—another year of progress that challenges the status quo of prohibition and demonstrates the need for a psychedelics renaissance.
Bronner predicted that "we're going to see most large urban cities in America decriminalize mushrooms and plant medicines in the next few years," adding that he believes Food and Drug Administration approval of psychedelic therapies will happen and Oregon will legalize psilocybin for therapeutic use. That will "pave the way to mainstream acceptance and widespread psychedelic healing of the people of the world by the end of the decade," he said.
Norris conceded that it's "uncertain how quickly things will reopen post COVID-19 shutdown and when city councils will be able to address these policies again" and the pandemic "obviously had a great impact on those with ballot initiatives who need to gather signatures."
"However, many DN teams are working hard behind the scenes to prepare for the eventual reopening. Taking our cue from nature, DN is currently in a phase of nourishing our roots, rather than fruiting and blossoming," he said, adding that the organization has been holding virtual meetings with activists across the country and globe. "Assuming things resume in a timely manner, we project at least five to seven more cities will Decriminalize Nature by the end of 2020."
Among some drug policy reform advocates, there's a lingering question about focusing decriminalization efforts on a singular class of substances, rather than ending the drug war altogether by removing criminal penalties for all currently illicit drugs.
Matthews said he agrees that reform shouldn't end with psychedelics. "I absolutely support the broader decriminalization of all drugs," he said. "Our campaign in many ways opened the door for us to have a direct conversation with the city—a very direct conversation with the city—about how it enforces their drug policy. We need alternatives to the current drug policy paradigm."
"All substances absolutely need to be decriminalized because they're mostly non-violent and victimless crimes, and we need to focus more on treatment where it's necessary," he said. "The psychedelics drug policy movement can very much inform and help galvanize the broader drug policy decriminalization movement. Denver is a good example of that based on the messaging we've got from the city."
Ginsberg at MAPS said that "Denver's move to deprioritize psilocybin arrests ignited communities across the country to mobilize to deprioritize all entheogenic plants, cacti and fungi, or 'decriminalize nature'," adding that she's "hopeful that these psychedelic movements will join forces with broader coalitions to end the war on drugs and fully decriminalize all drugs."
"In times of pandemic it's clearer than ever that mass incarceration, and mass criminalization, are fundamentally incompatible with public health," she said.
Broader decriminalization campaigns might not yet be taking off at the speed of the psychedelics reform movement, but there are proposed statewide initiatives in Oregon and Washington state to fully end the criminalization of drug possession while expanding treatment services.
In the meantime, Matthews had this to say to activists in the early stages of exploring psychedelics reform:
"Be committed, and that takes discipline. Folks definitely need to explore—both internally, to have experience with these substances to really understand it, and then find the others. That takes bravery because you're stepping out as a psychedelics user in a sense. Then start broadcasting. Start sharing information. Social media, email your network—broadcast, broadcast, broadcast, and do it with integrity. Be very open about both the therapeutic and medical potential and the risks. That's very important."
"If you're committed, a part of that involves faith and trust in the process," he said. "This movement certainly has a mind of its own. If anyone out there wants to dedicate their livelihood to this, then they will be supported by the microverse."
Decriminalization might be on the books now as Denver's official policy thanks to the vote one year ago, but Matthews and other advocates are still at work educating city officials and ensuring that the change is implemented effectively, with an eye toward justice. A panel comprised of city officials, law enforcement and advocates, which was mandated by the ballot measure, held its third meeting on Wednesday—two months after the group established tracking and reporting criteria for police activity related to psilocybin post-decriminalization.
Now, thanks to Denver voters' decision last May, the city is home to the nation's first government psychedelics decriminalization body, but it is not likely to be the last.
Campaign To Decriminalize Psychedelics In DC Cleared For Signature Gathering
Photo courtesy of Wikimedia/Mushroom Observer.
Meet The Vermont Marijuana Legalization Advocate Running For The Actual Office Of 'High Bailiff'
The irony is not lost on Dave Silberman. The Vermont-based drug policy advocate and lawyer who has been working for years to reform the state's marijuana laws is running for the office of…high bailiff.
No, really. In Vermont, each county elects a high bailiff whose singular responsibility is to arrest the sheriff if they engage in unlawful conduct. Silberman wants to occupy that position in Addison County—and he plans to use it as a platform to advance bold reforms, including legalizing all drugs.
The High Bailiff is the one person in each county who has the authority to arrest the sheriff.

It's a quirky holdover of our British common law roots, but it's also much more.

— Dave Silberman for High Bailiff (@dave4bailiff) May 22, 2020
The candidate recently spoke to Marijuana Moment about the need to have a voice challenging the status quo—rather than someone in law enforcement, as is typically the case for high bailiffs—assume the role.
And Silberman, who played a key role in convincing Vermont lawmakers to legalize cannabis possession and home cultivation in 2018 and is now working to get them to add legal sales, also discussed how his background in marijuana advocacy is informing his campaign.
While the coronavirus pandemic has meant he will have to stump remotely for the time being, the would-be high bailiff is set on reaching voters to engage them, as well as legislators, on the importance of ending the war on drugs and taking a public health-focused approach to substance use issues. And he's convinced based on conversations in liberal and conservative strongholds alike that the message will resonate.
I'm overwhelmed by the positive response my 8-day old campaign (@dave4bailiff) has received.

If you are able to support this rather unusual effort to reform Vermont's drug laws and criminal justice system, I would be immensely grateful. https://t.co/mv6kauek2I #vtpoli

— Dave Silberman (@DaveSilberman) May 29, 2020
The following interview has been lightly edited for length and clarity. 
Marijuana Moment: You've talked about the need to put someone outside of the law enforcement community in the position of high bailiff. Can you expand on that?
Dave Silberman: The office of high bailiff, really it's a holdover of our British common-law roots. It's in the Vermont state Constitution. We're the only state that still has the office. And the office was created in order to ensure that somebody can hold the sheriff to account—that the sheriff is not lawless. The high bailiff is the only person in each county with technical authority to arrest the sheriffs, and that makes it effectively a police oversight role.
Now, over the last five decades or so, the importance of that has been forgotten, and a tradition has taken root, where the position is typically held by a member of the law enforcement community, either the sheriff's favorite deputy or his political rival that wants to raise awareness and name recognition ahead of a potential challenge for the sheriff, which is also an elected position. But when the people cede the power of oversights of the law enforcement community to the law enforcement community itself, we lose accountability. And when we lose accountability, we get police abuse.
And, so, through our deference to police officers, and without realizing it happened, we've ceded that power of oversight over the law enforcement community to the law enforcement community itself.

The office of High Bailiff should be held by a civilian.

— Dave Silberman for High Bailiff (@dave4bailiff) May 22, 2020
We see this all the time—we saw it recently in Minnesota, and that's not the only time we've seen it—and we see police abuse in Vermont as well. I'm not going to sit here and tell you that electing a civilian as high bailiff is going to fix this problem, but I can absolutely promise you that electing me as high bailiff will shine a bright, bright light on this problem because I'm a loudmouth and I love talking about this stuff and I want to fix these problems.
MM: How is your background in drug policy reform informing your campaign and how would it inform your role if elected?
DS: My rooting in drug policy reform advocacy, it's really what drove me to run this campaign. The office itself, I am never going to be called upon to arrest the sheriff—but I will have the opportunity to talk directly with voters. As I campaign both for myself and for legislative offices up ballot and our governor's election or lieutenant governor's election, I'm going to be going virtually door-to-door—I wanted to go physically door-to-door, but now I'm going to have to do it by phone and I'm going to have to do it by mailing out to voters—but I intend to speak directly with voters about drug policy reform, criminal justice reform in a way that I think appeals across partisan lines.
When I talk with people, for example, about the need to expand access to expungement, I get stronger positive reactions in traditionally conservative strongholds than I do in liberal strongholds in Addison County.
While campaigning, I'll be excited to talk with voters about how, together, we can reform Vermont's criminal justice system so that it delivers more justice, and greater safety, without busting the state's budget or criminalizing poverty or addiction.

— Dave Silberman for High Bailiff (@dave4bailiff) May 22, 2020
I organized a series of expungement clinics with our state's attorney, our local prosecutor—three of them over the last two years. I went around advertising them, putting up flyers in different businesses. And you know, yeah, the natural food co-op was happy to put up a flyer and the local independent bookstore was happy to put up a flyer—but you know who I had the deepest most meaningful conversations with? It was at the bait-and-tackle and at the McDonald's because people who have had any exposure to the criminal justice system know that, without expungement, people face a lifetime of collateral consequences of their conviction, even after they've paid repay their debt to society. They have a lifetime of daily discrimination in housing and education and employment, banking services.
I've always found that talking with voters about issues is meaningful, impactful and helps move issues forward. Since then, we've reformed Vermont's expungement laws, and the legislators in Addison County all voted for those reforms because we talked about them and we put them in the public and we put them in the local newspaper. I've been going around this county for years talking about marijuana legalization, and we got that done and we got that done through grassroots advocacy. We're going to get tax-and-regulate [cannabis reform] done this year too I hope in the same way.
I truly believe that we can do this with broader drug policy reform and broader criminal justice reform as well. That's what drove me to do this campaign because I really found opportunity through talking with voters and driving up the vote up ballot, to build a coalition of voters and legislators willing to actually get these things done, not just talk about them.
MM: I know you mentioned likely not needing to perform the role of arresting the sheriff, but can you talk me through any scenarios where that might be required?
DS: Look, let's be real. If the sheriff needs to be arrested, most likely it'll be the result of some federal investigation. Right? He is absconding funds. He's engaged in some sort of denial of civil rights. And then the FBI would come in and arrest him because it would be on a federal warrant. I should pause and say, I know our current sheriff, Peter Newton. I trust our current sheriff, Peter Newton. Peter Newton is a law-abiding man and I do not want to imply here at all that I worry about Peter Newton breaking the law. But, you know, that doesn't mean we shouldn't have meaningful oversight in place.
I don't expect to ever have to do it. But if I did—if I were ever to be called upon to execute an arrest warrant against the sheriff—I would do stuff with a somber state of mind. I would, I presume, have the state's attorney with me and I presume I would have either the Middlebury Police Department captain or somebody from the state police to assist me. That would be that.
Also, if the sheriff became incapacitated—whether through arrest or otherwise—the high bailiff temporarily assumes the powers of the office of the sheriff. As an attorney with a lot of experience working with very large organizations, I feel like I can handle that sort of several-week-long position. I would immediately look into the books and figure out what's going on. I would continue to run the operations of the department in a steady state until the governor appointed a replacement, which is what Vermont law provides.
MM: What is the big picture plan if you're elected high bailiff?
DS: This campaign is part of my sort of 10-year plan to legalize all drugs. And that is, you know, crazy sounding right off the bat, but I'm the kind of person who, when he sets his mind to something, just sticks with it and gets it done. I've talked with legislators, people in office today, who recognize that the Portugal [decriminalization] model is a better model. I've talked to the legislators who have told me that they would love to vote for a bill to decriminalize all drugs and replace our police-first approach to drug problems with a public health approach.
I believe that there is a good base of a coalition in there that can be built upon if somebody is willing to put in the work and make the effort on a consistent basis. I believe there's over a dozen members of the House of Representatives—that's about 10 percent of the House—there's a long way to go, but it can be done. It can only be done if we can demonstrate that it's popular. And that's what I intend to do in this campaign—to talk with voters, get grassroots buy-in and pressure more and more politicians to say, you know what, this is not a crazy idea. This is the right way to do this.
We want to solve Vermont's opioid crisis? We have to stop trying to arrest our way out of it. We have to actually stop trying to arrest our way out of it, not just saying that we're going to take a public health approach. We need to stop spending $150 million a year on jails in this state. We spend 9.2 percent of the general fund every year on jails. That's not cops, that's not prosecutors, that's not courts— jails. That robs us of the money we need to solve the underlying problems that actually lead to crimes. And it does nothing—does nothing—to ensure greater safety or reduce problematic drug use. If we replaced the police approach to it with an approach that takes a person in crisis and gives them help, we will actually solve this problem, we will actually drive down the overdose death rate in the state and we'll make people safer and spend less tax money while we're at it.
MM: You're literally the pot guy running for high bailiff. Are you going to lean into that? Will marijuana puns be a part of your campaign?
DS: Look, I am not going to discourage anyone from making a high bailiff joke. I think it's funny. It's a little bit of a funny position, right? I take it seriously, I take the duties seriously and I take the opportunity very seriously. But I'm willing to reach voters where they are. And you know, engaging people in the political process sometimes means having a little fun and engaging in some levity. I love the pot puns, send them my way.
That's not going to be a centerpiece of my campaign. You're not going to see lawn signs with pot leaves on them. But you know, I'm not going to shy away from it either. My rooting in Vermont politics is drug policy reform and I'm proud of that and there is absolutely nothing to be ashamed of in using cannabis. This stigma—this moral disapproval that we've based our drug policy on—means nothing to me.
MM: Do you have plans to use the position of high bailiff as a stepping stone toward running for…higher office down the line?
DS: I'm not in a position in my life today to run for legislative office. I have a kid in high school, I have another kid in sixth grade. It's just not for me now. I should also say, we have here in Middlebury, two really great state representatives who do good work in the legislature. We have in Addison County, two really great state senators—one of whom is a friend of mine and whose first campaign I didn't just work on, I was her campaign treasurer when she was elected to office. I am not running this campaign as a marker. I am not running this campaign to threaten anybody for any office. I'm not going to sit here and lie to you and say I will never run for any office, but that is not what I'm focusing on. I don't see me focusing on that kind of office in the near future.
MM: You lived in Hawaii for a time and you've been known to sport some vibrant Hawaiian-style shirts in your Vermont town. Will voters get a taste of that on the trail?
DS: If you are the kind of voter who is deciding who to vote for for high bailiffs based on which candidate has the better aloha shirt collection, I guarantee you, I am your man.
Marijuana Legalization And The Fight For Racial Justice (Op-Ed)
Trump Reelection Campaign Attacks Biden As 'Architect' Of The War On Drugs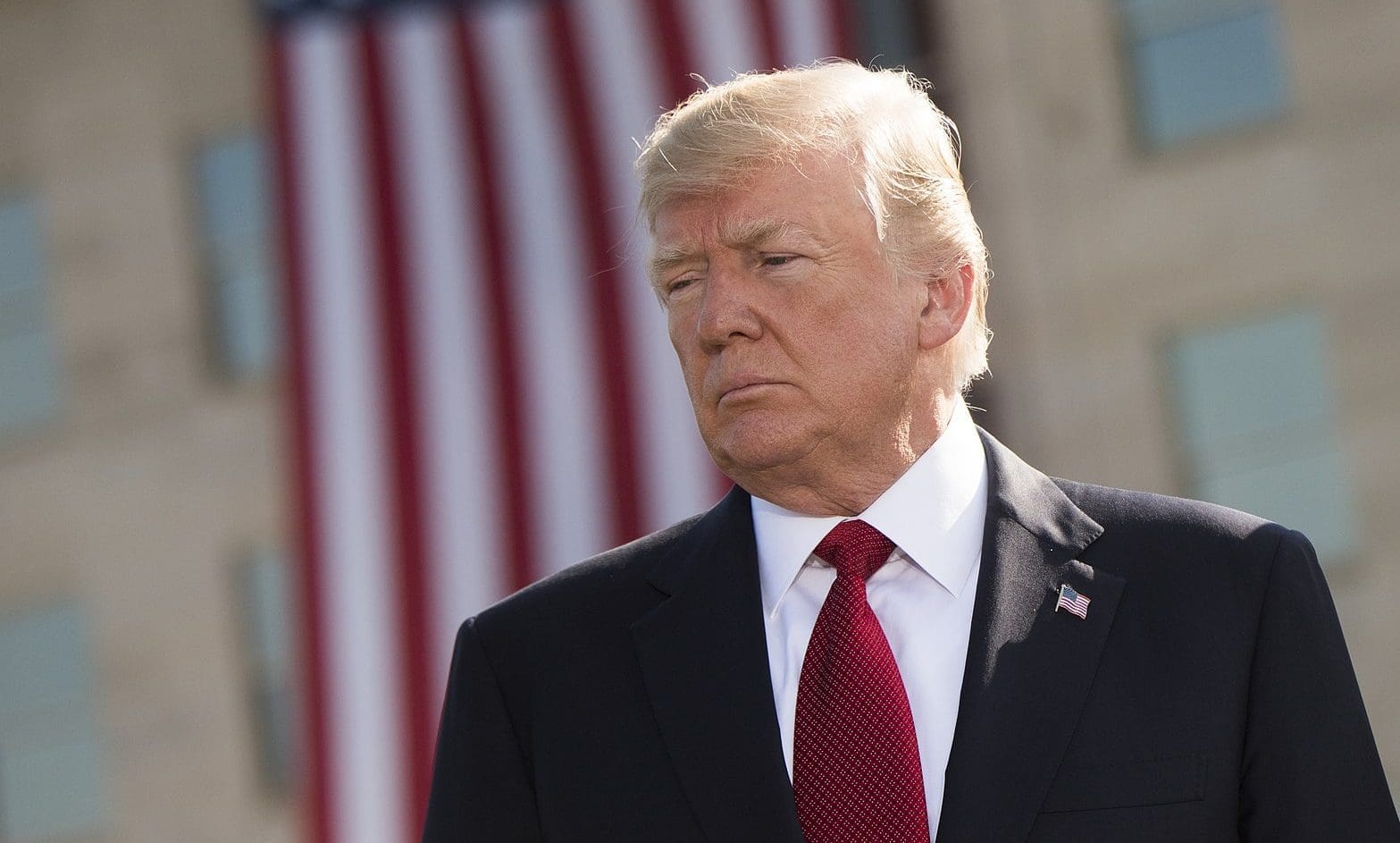 President Trump's reelection campaign is seizing on presumptive Democratic presidential nominee Joe Biden's record as a chief sponsor and champion of punitive anti-drug laws that have contributed to mass incarceration.
In a blog post on Tuesday, the campaign attacked Biden as a "typical Washington career politician who spent decades building up America's mass incarceration system and poisoning the public discourse with race-baiting, divisive and inflammatory remarks."
Biden's role in authoring bills ramping up the war on drugs during his time in the Senate is also being featured in a Trump 2020 video ad—signaling that the president is angling to present himself as the drug policy reform candidate as the November election approaches.
"Biden hasn't just stoked America's racial divisions over the course of his decades in Washington," the blog post on donaldjtrump.com, which was later shared on Twitter by the technically unaffiliated super PAC America First, states. "Biden was the chief architect of mass incarceration and the War on Drugs, which targeted Black Americans."
Biden hasn't just stoked America's racial divisions over the course of his decades in Washington. Biden was the chief architect of mass incarceration and the War on Drugs, which targeted Black Americans. https://t.co/DV0Yf8Fvvw

— America First (@AmericaFirstPAC) June 2, 2020
"Biden voted to extend minimum penalties for people under 21 charged with selling marijuana, and introduced the civil forfeiture legislation which allows the government to seize assets of citizens accused of drug crimes," the campaign blog post continues. "Biden helped write the Anti-Drug Abuse Act, which created the 100:1 crack cocaine sentencing disparity and disproportionately targeted minority communities."
"Biden's self-imagined reinvention as a racial healer is laughable and requires memory-holing decades of racially inflammatory rhetoric."
In the video ad released last month, the Trump campaign said that mass incarceration "has put hundreds of thousands behind bars for minor offenses. Joe Biden wrote those laws."
"Joe Biden's policies destroyed millions of black lives" due to his role in advancing anti-drug laws and other criminal justice policies, it states. "Joe Biden may not remember. But we do."
The campaign first indicated it would be highlighting criminal justice reform when it aired an ad during the Super Bowl in February touting the president's commutation of a person convicted of a nonviolent drug offense.
I promised to restore hope in America. That includes the least among us. Together, let's KEEP AMERICA GREAT!

Text TRUMP to 88022 if you liked our Super Bowl ad! pic.twitter.com/Lgjt53B7QX

— Donald J. Trump (@realDonaldTrump) February 2, 2020
Drug reform advocates have made similar criticisms of the former vice president, arguing that his record does not bode well for the prospects of comprehensive policy changes in the U.S. criminal justice system. His ongoing opposition to adult-use marijuana legalization has also been a source of frustration, despite his recent support for more modest proposals such as decriminalizing possession, allowing medical cannabis, federal rescheduling, expunging past convictions and letting states set their own laws.
That said, while the Trump administration has taken certain modest bipartisan steps—such as signing sentencing reform legislation, granting clemency to certain individuals with prior federal drug convictions and voicing support for states' rights when it comes to cannabis legalization—the image of a uniformly pro-reform president that the campaign is attempting to present isn't the full picture.
"Joe Biden's record on drug policy is quite abysmal given his role in the 1994 Crime Bill and as one of the lead advocates for increased mandatory minimum sentences and other policies that inflamed our crisis of mass incarceration in this country," Erik Altieri, executive director of NORML, told Marijuana Moment. "Unfortunately, despite not having a long legislative record like Biden for direct comparison, Donald Trump's history as it relates to racial justice and drug policy is also quite horrendous."
Trump's first attorney general, Jeff Sessions, rescinded Obama-era guidance known as the Cole memo. Under that directive, federal prosecutors were advised not to pursue action against individuals for state-legal cannabis-related activity, except under a select set of circumstances.
Also, while Trump has voiced support for medical cannabis legalization, he's on several occasions released signing statements on spending legislation stipulating that he reserves the right to ignore a long-standing rider that prohibits the Justice Department from using its funds to interfere with state-legal medical marijuana programs.
Trump also asked Congress to end the medical cannabis protections as part of his fiscal year 2021 budget plan—something the Obama administration also previously did to no avail.
Despite his pledged support for medical cannabis and states' rights, Trump evidently holds some negative views toward marijuana consumption, as evidenced in a recording from 2018 that was leaked two years later. In that recording, the president said that using cannabis makes people "lose IQ points."
Another controversial administrative action concerns immigrants and marijuana. In April 2019, the U.S. Citizenship and Immigration Services issued a memo stating that using marijuana or engaging in cannabis-related "activities" such as working for a dispensary—even in states where it's legal—is an immoral offense that makes immigrants ineligible for citizenship.
In December 2019, the Justice Department issued a notice that it was seeking to make certain marijuana offenses, including misdemeanor possession, grounds to deny asylum to migrants.
In February 2020, the president applauded countries that impose the death penalty for drug traffickers—a point he's repeatedly been known to make, according to a report from Axios.
Meanwhile, though the president's reelection campaign is presenting him as a criminal justice reformer, Trump himself in recent days has embraced the slogan of "law and order" as he has seemed to endorse violent law enforcement responses to people protesting police killings of black Americans.
Sleepy Joe has been in politics for 40 years, and did nothing. Now he pretends to have the answers. He doesn't even know the questions. Weakness will never beat anarchists, looters or thugs, and Joe has been politically weak all of his life. LAW & ORDER!

— Donald J. Trump (@realDonaldTrump) June 2, 2020
Altieri of NORML said that despite these conflicting statements and administrative actions, the Trump campaign "does seem to understand by putting forth this outreach is that marijuana law reform and ending our failed War on Drugs are popular positions with the majority of all Americans, regardless of political affiliation."
"All candidates should be putting forth comprehensive plans on how they will address cannabis and criminal justice reform if they are in the White House in 2021, but as of yet we've seen mostly lip service and finger pointing in lieu of real solutions," he said.
The White House Is Reviewing CBD And Marijuana Research Guidance From FDA
Photo courtesy of Wikimedia.
The White House Is Reviewing CBD And Marijuana Research Guidance From FDA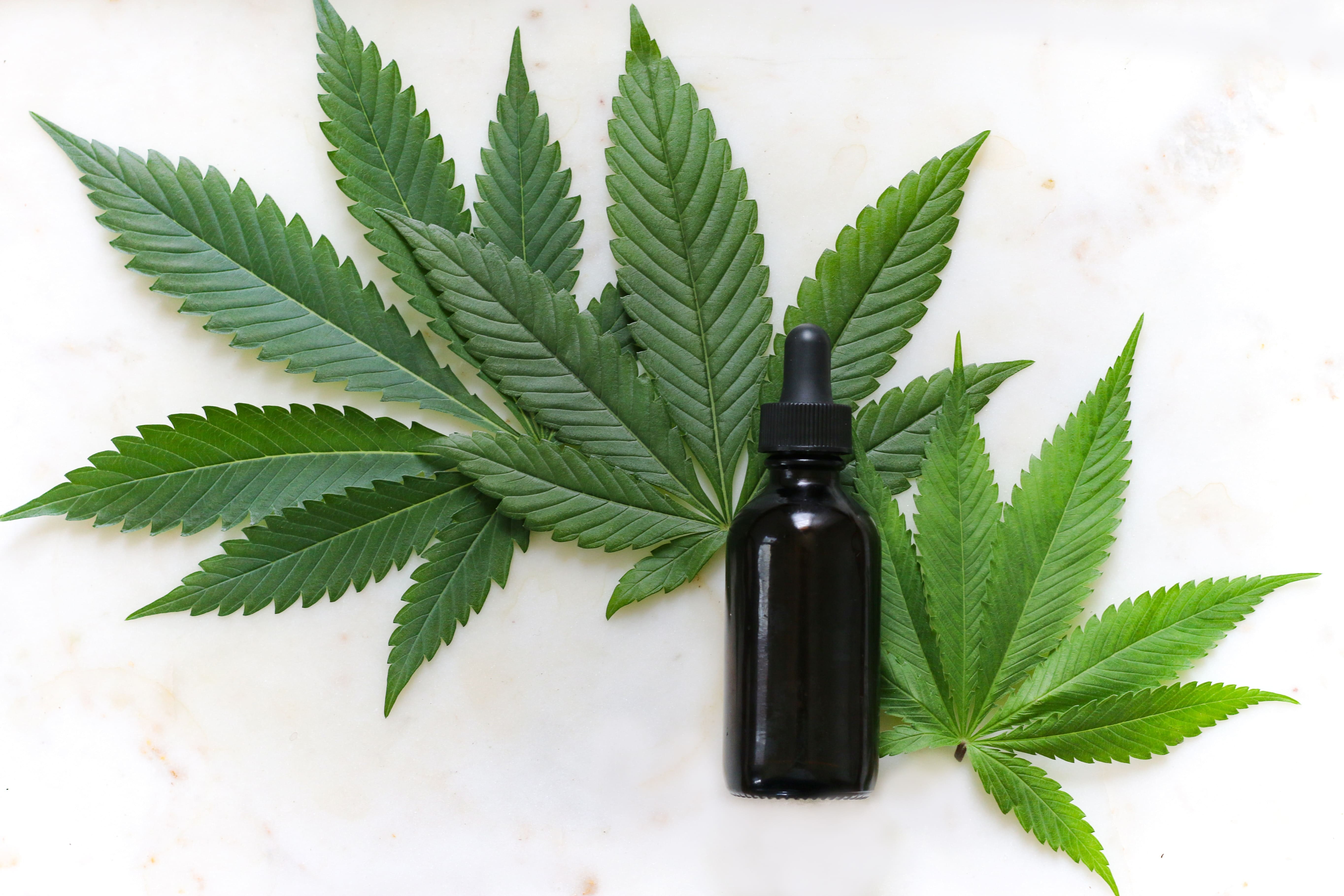 The White House is currently reviewing a federal plan for marijuana and CBD research.
The Food and Drug Administration (FDA) submitted draft guidance on the issue last week to the White House Office of Management and Budget (OMB).
Details about the document—titled "Cannabis and Cannabis-Derived Compounds: Quality Considerations for Clinical Research"—are sparse. But an FDA spokesperson indicated to Marijuana Moment that it's related to the agency's ongoing work to develop broader CBD regulations that could eventually allow for the marketing of cannabis products as dietary supplements or food items.
"We recognize that there is substantial public interest in marketing and accessing CBD for a variety of products. We are working toward a goal of providing additional guidance, and have made substantial progress," FDA said in a statement. "There are many questions to explore regarding the science, safety, effectiveness and quality of products containing CBD, and we need to do our due diligence."
"As part of our work, the FDA continues to explore potential pathways for various types of CBD products to be lawfully marketed," the statement continues. "An important component of this work is obtaining and evaluating information to address outstanding questions related to the safety of CBD products that will inform our consideration of potential regulatory frameworks for CBD while maintaining the FDA's rigorous public health standards."
What remains to be seen is whether FDA plans to wait for this specific guidance to be finalized and for the resulting research to be completed before it gets around to issuing final rules for CBD products in general. Stakeholders have been eagerly awaiting those regulations so they can fully take advantage of the legalization of hemp and its derivatives.
"We will continue to update the public about our path forward as our work progresses, and provide information that is based on sound science and data," FDA said.
While sending the guidance to OMB could be interpreted as a positive development signaling that FDA is making progress on the development of regulations, former FDA Commissioner Scott Gottlieb said on Saturday that White House policies requiring OMB to review scientific documents in the first place represent an onerous step that's delayed the issuance of guidance.
It's also worth noting FDA's effort to modernize definition of "healthy" on food labels to help consumers make more informed choices about diets has been under OMB review since August 2019. Will technical and scientific guidance critical to advancing patient care move faster? 2/2

— Scott Gottlieb, MD (@ScottGottliebMD) May 30, 2020
The FDA spokesperson declined to comment on the former commissioner's statement.
The agency first announced in January that it planned to publish guidance on cannabis research this year. It's not clear how long the OMB review will take or when the document will be finalized for public release.
In addition to sending the guidance to the White House for review, FDA is also soliciting public input about the safety and efficacy of CBD in comment period it has decided to keep open indefinitely. The agency said in an update to Congress in March that it has several specific questions it wants answered before deciding whether the cannabidiol can be lawfully marketed. That includes questions about the impact of different methods of consumption and drug interactions.
In the meantime, FDA is maintaining enforcement discretion when it comes to action against companies that sell CBD products regardless of the lack of regulations and has said it is currently targeting sellers that make especially outlandish or unsanctioned claims about the therapeutic value of their products.
It sent a warning letter to a CBD company owned by a former NFL player after advertisements it displayed suggested its products could treat and prevent a coronavirus infection, for example.
FDA sent a letter warning to a company about its marketing of injectable CBD products that led to a voluntary recall last month.
The agency also publicized a voluntary recall of another CBD product from a different company, notifying consumers about potentially high levels of lead in a batch of tinctures.
FDA has previously issued warnings to other CBD companies that have made unsubstantiated claims about the therapeutic potential of their products.
Scientists And Veterans File Lawsuit Challenging DEA's Marijuana Rescheduling Denials
Photo by Kimzy Nanney.