Portland Activists Will Pursue Psychedelics Decriminalization Through City Council Rather Than Ballot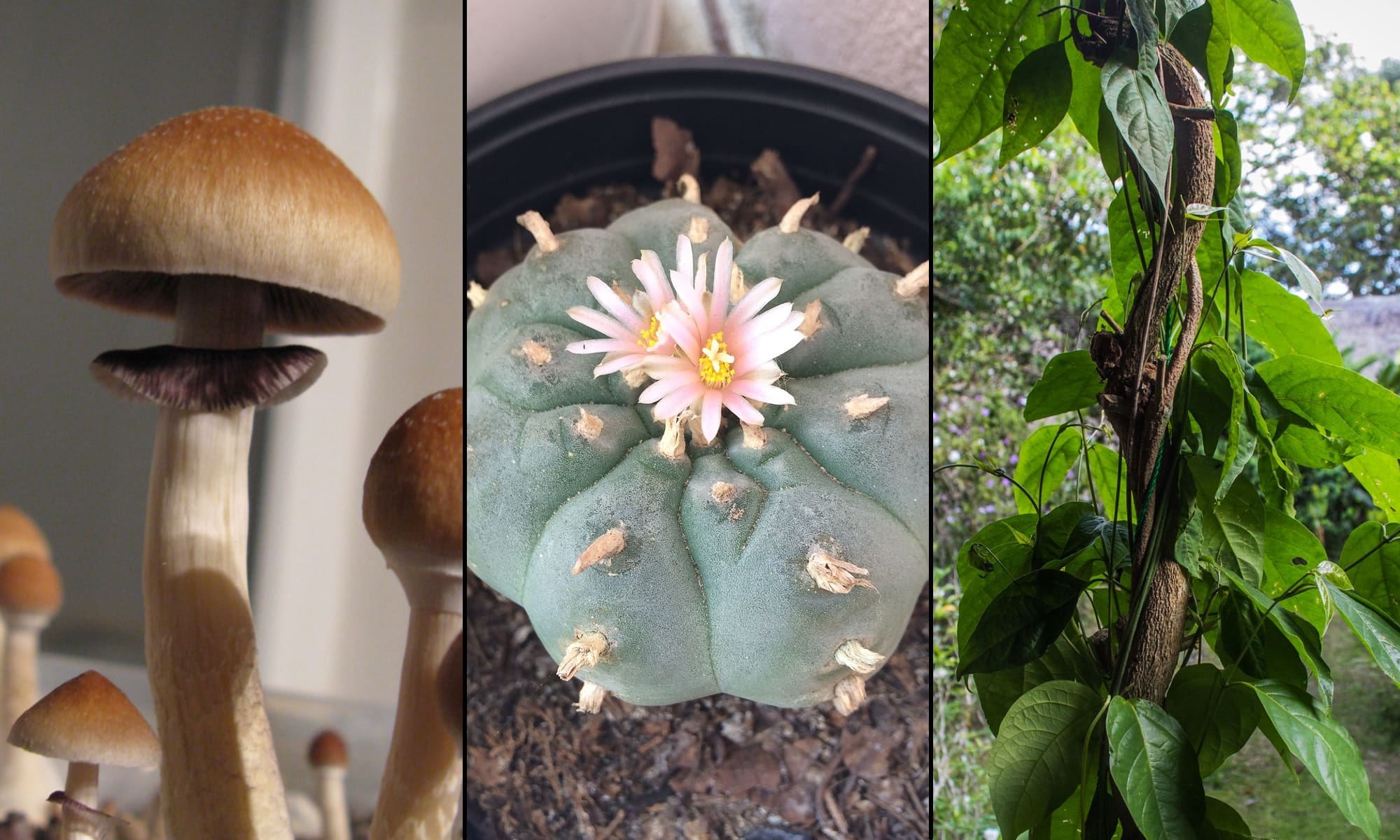 A campaign to decriminalize psychedelics in Portland announced recently that it will not be pursuing the change via the ballot initiative process due to challenges presented by the coronavirus pandemic. However, activists will be raising the issue with the City Council in hopes of enacting local reform legislatively.
Decriminalize Nature Portland, which initially started collecting signatures late last year, said in a Facebook post last week that they made the decision after a "long quarantine hiatus."
"We are no longer petitioning for an initiative to make the November ballot," the group said. "Respecting the quarantine regulations, we are taking a more viable and very positive route working with our city council to pass a Decriminalize Nature ordinance in our city of Portland!"
That means the Portland activists are following in the footsteps of two successful decriminalization campaigns in Oakland and Santa Cruz, both of which got their local legislators to make the policy change and deprioritize enforcement of laws against entheogenic substances such as ayahuasca and psilocybin mushrooms without having to go directly to voters at the ballot.
Alex Wilson, who sits on the board of directors at Decriminalize Nature Portland, told Marijuana Moment in a phone interview on Thursday that the group has been actively reaching out to members of the council and have one lawmaker, Commissioner Chloe Eudaly (D), who is on board with championing a psychedelics decriminalization measure.
"She's expressed interest verbally to us directly," he said. However, introducing a measure to enact reform is contingent on her winning her primary reelection campaign during a city vote next week.
Unlike plans in Portland, activists in Denver, who recently celebrated the first anniversary of the city's historic vote in favor of decriminalizing psilocybin, took the ballot initiative route.
But because of the current COVID-19 outbreak, ballot-based campaigns are facing serious challenges. Stay-at-home orders and social distancing requirements have forced the suspension of multiple signature gathering campaigns for various drug policy reform measures.
Therefore, Decriminalize Nature Portland made the choice to concentrate their efforts on legislative action. They're asking residents to "write a short letter to our Portland city commissioners and mayor, urging them to support and sponsor Decriminalize Nature Portland and our ordinance to decriminalize entheogenic Plants and Fungus that are currently schedule 1 and are under the Controlled Substances Act."
"Share your story, share the research, share your perspective on the importance of strengthening our relationship with Nature," they said. "Let's lay the path for our Future, one that is hand-in-hand with the Medicines Nature provides."
Another chapter of Decriminalize Nature, based in Washington, D.C., is still hoping to get their psychedelics reform measure on the local ballot. And while things didn't seem promising early into the outbreak, they recently secured a series of victories that could help them prevail despite the circumstances.
The Board of Elections in the nation's capital approved their petition for signature gathering last week, and the City Council voted in favor of a bill that would allow for an alternative signature gathering option that doesn't necessarily involve in-person contact.
Now, because of the legislation, voters there will be able to download and print the petition, physically sign it, scan the document and e-mail it back to campaign headquarters. Circulators can also sign their own petitions for the first time under policies accepted separately by both the board and council members.
Here's a status update on other drug policy reform efforts throughout the country: 
Organizers in Oregon are holding out hope that a measure to legalize psilocybin for therapeutic purposes will make the statewide November ballot. The campaign already collected enough raw signatures to qualify, though they've yet to be validated.
Also in Oregon, a separate proposed ballot measure would decriminalize possession of all illicit drugs and use existing marijuana tax revenue to fund expanded treatment services. The two Oregon campaigns also recently announced that they are partnering in their signature gathering efforts.
Wilson, of Decriminalize Nature Portland, said that the statewide psilocybin campaign has both raised awareness of psychedelics reform, helping their local efforts, but it also made it difficult to collect signatures because residents would sometimes assume they'd already signed the decriminalization measure when, in fact, they signed the psilocybin petition.
California activists had hoped to get a measure to legalize psilocybin on the state's November ballot, but the campaign stalled out amid the coronavirus pandemic.
Activists in Washington State are also working on a drug decriminalization and treatment measure.
Activists behind a campaign to legalize medical cannabis in Nebraska are holding out hope that they will qualify for their state's ballot and recently unveiled a new strategy amid the pandemic that also includes using disposable pens and social distancing measures.
Montana organizers will also continue signature gathering for a marijuana legalization measure, with new safety protocols in place.
North Dakota activists said they plan to continue campaign activities for a marijuana legalization initiative, but it's more likely that they will seek qualification for the 2022 ballot.
In Arizona, the organizers of a legalization effort unsuccessfully petitioned the state Supreme Court to instruct the secretary of state to allow people to sign cannabis petitions digitally using an existing electronic system that is currently reserved for individual candidates seeking public office—though they think they have enough signatures to qualify in any case.
A California campaign seeking to amend the state's cannabis law also asked for a digital petitioning option.
A campaign to legalize cannabis in Missouri officially gave up its effort for 2020 last month due to signature collection being virtually impossible in the face of social distancing measures.
Idaho medical cannabis activists announced that they are suspending their ballot campaign, though they are still "focusing on distributing petitions through online download at IdahoCann.co and encouraging every volunteer who has downloaded a petition to get them turned in to their county clerk's office by mail, regardless of how many signatures they have collected."
In New York, Gov. Andrew Cuomo (D) conceded last month that the 2020 legalization push is "effectively over" in the legislature. Coronavirus shifted priorities, and comprehensive cannabis reform seems to have proved too complicated an issue in the short-term.
Prior to the outbreak and stay-at-home mandates, measures to legalize marijuana for medical and recreational purposes qualified for South Dakota's November ballot.
The New Jersey legislature approved putting a cannabis legalization referendum before voters as well.
And in Mississippi, activists gathered enough signatures to qualify a medical cannabis legalization initiative for the ballot—though lawmakers also approved a competing (and from advocates' standpoint, less desirable) medical marijuana proposal that will appear alongside the campaign-backed initiative.
Psychedelics Decrim Activists Mark First Anniversary Of Denver's Historic Psilocybin Mushroom Vote
Photo elements courtesy of carlosemmaskype and Apollo.