DC Council Approves Bill That Will Help Psychedelics Decriminalization Initiative Qualify For Ballot Despite Coronavirus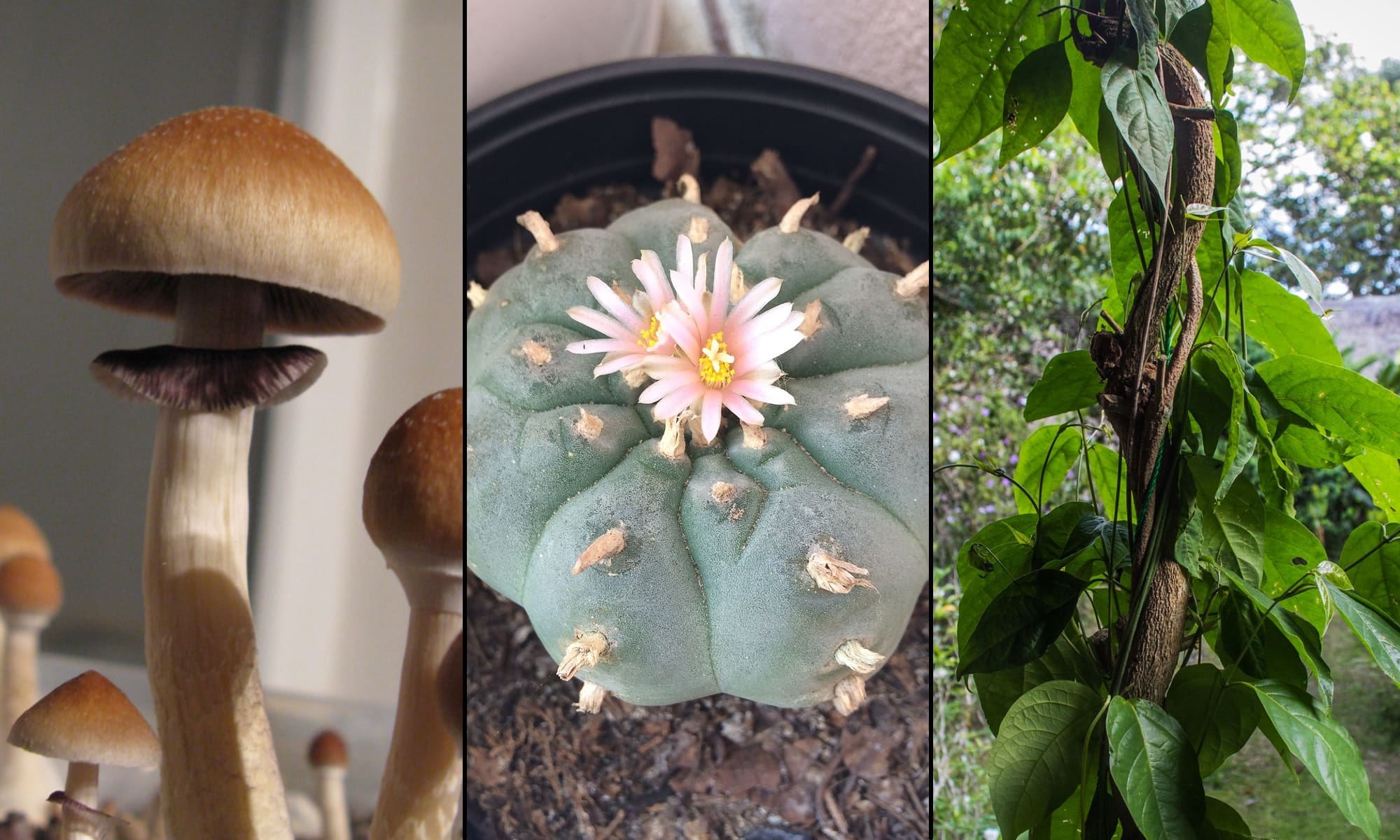 Members of the Washington, D.C. Council unanimously approved a bill on Tuesday that would help activists behind a psychedelics decriminalization measure qualify for the November ballot despite complications resulting from the coronavirus pandemic. Separately, the campaign shared with Marijuana Moment the details of a new signature gathering strategy it plans to launch when its petitions are officially approved by the District this week.
Councilmember Charles Allen (D) proposed the key electoral provisions of the broader COVID-19 emergency legislation, which would allow ballot initiative campaigns to electronically distribute petition sheets to their signature gatherers and let those petitioners return their collections to organizers in digital form. Voters would still have to physically sign printed sheets, but those could then be scanned and sent back to campaign headquarters.
The legislation would also, for the first time, enable ballot petitioners to sign sheets that they themselves are circulating. Currently, circulators are not allowed to sign their own petition and must use one controlled by a separate person—a policy that is contributing to the difficulty advocates are facing during a time of social distancing and stay-at-home orders.
Another change to the signature gathering process included in the proposal would eliminate a requirement that petitions be printed on legal-sized paper, rather than on the standard size that most people have in their home printers.
Together, the reforms will make it much easier for voters to print petitions, sign them and return them to the Decriminalize Nature D.C. campaign, which is seeking to deprioritize enforcement of laws against a wide range of entheogenic substances such as psilocybin mushrooms and ayahuasca.
"Though it is uncertain how long the District's state of emergency will last, it is clear that the need for social distancing will continue in some form throughout the summer, thus limiting the ability of candidates and initiative proposers to gather large numbers of signatures and obtain ballot access," Allen, who chairs the Council's Committee on the Judiciary and Public Safety, wrote in a memo to Council Chairman Phil Mendelson (D). "These changes will allow eligible District residents to download petition sheets from campaigns at home, print them out, circulate them for physical signatures within their small social networks or families, and return them electronically to the campaigns."
"The legislation recognizes that signatures protect democracy by serving as indicators of viability and preventing confusing ballots, while accounting for the unprecedented changes required by the public health emergency."
Separately, on Wednesday, the D.C. Board of Elections is scheduled to both approve ballot petitions for the decriminalization measure and enact on their own a policy change allowing signature gatherers to sign the sheets they're circulating.
We are on the Agenda for tomorrow's @Vote4DC monthly board meeting! #DecrimNature #YesOn81 #WhatAboutPetitioning https://t.co/O9KUdxaRM2

— DecrimNatureDC (@DecrimNatureDC) May 5, 2020
Decriminalize Nature D.C. previously implored local officials to allow them to gather signatures purely electronically to minimize the spread of the virus while also ensuring that they have a fighting chance of qualifying. Neither the mayor or Council has not acted on that request, however, leading the campaign to recalibrate and develop alternative strategies.
With the self-signature problem solved through the proposed legislation, the group told Marijuana Moment it is prepared to proceed with a strategic experiment to build up support ahead of the July 6 deadline to submit about 25,000 valid signatures from registered voters.
The test will initially involve mailing out 10,000 petitions for the decriminalization initiative, along with educational materials.
The mailers will be evenly distributed to four classes of residents: 1) consistent voters who signed the ballot petition for a 2014 marijuana legalization initiative, 2) consistent voters who didn't sign the legalization petition, 3) occasional voters who backed the cannabis petition and 4) a random selection of residents pulled from the voter roll.
"Initiative 81 would make a small change: shifting enforcement of laws against natural plant medicines to be among the lowest law enforcement priorities," chief petitioner Melissa Lavasani said in the campaign material being mailed to voters. "This change would help me and thousands of other D.C. residents suffering from anxiety, PTSD, addiction, or depression who currently fear arrest or prosecution for pursuing healing through natural, entheogenic substances."
"Signing and mailing back this petition is the first step towards ensuring safe and equitable access for all people to entheogenic plants and fungi," the mailer states.
The campaign will assess the response rates from these respective groups and use that to inform their next step, which would be sending significantly more petitions out to voters. Contributions from the activist soap company Dr. Bronner's, which is backing a number of drug policy campaigns across the country, will help fund the effort.
This new development for the D.C. campaign comes at a time when drug reform campaigns are either shuttering or temporarily suspending activities amid the pandemic.
California activists had hoped to get a measure to legalize psilocybin on the state's November ballot, but the campaign stalled out amid the coronavirus pandemic.
Organizers in Oregon are holding out hope that a measure to legalize psilocybin for therapeutic purposes will make the ballot. The campaign already collected enough raw signatures to qualify, though they've yet to be validated.
Also in Oregon, a separate proposed ballot measure would decriminalize possession of all illicit drugs and use existing marijuana tax revenue to fund expanded treatment services. Activists in nearby Washington State are also working on a similar drug decriminalization and treatment measure.
Marijuana-specific reform campaigns have also felt the sting of the pandemic.
A Montana cannabis legalization campaign that sued the state to allow digital signature collection had their case dismissed last week, but organizers say they may file an appeal and will be pushing ahead despite the legal setback.
In Arizona, the organizers of a legalization effort are petitioning the state Supreme Court to instruct the secretary of state to allow people to sign cannabis petitions digitally using an existing electronic system that is currently reserved for individual candidates seeking public office.
A California campaign seeking to amend the state's cannabis law also asked for a digital petitioning option.
A campaign to legalize cannabis in Missouri officially gave up its effort for 2020 last month due to signature collection being virtually impossible in the face of social distancing measures.
Idaho medical cannabis activists announced that they are suspending their ballot campaign, though they are still "focusing on distributing petitions through online download at IdahoCann.co and encouraging every volunteer who has downloaded a petition to get them turned in to their county clerk's office by mail, regardless of how many signatures they have collected."
North Dakota advocates said that they are suspending their campaign to put marijuana legalization on the November ballot due to the coronavirus outbreak.
Activists behind a campaign to legalize medical cannabis in Nebraska are holding out hope that they will qualify and recently unveiled a new strategy amid the pandemic.
In New York, Gov. Andrew Cuomo (D) conceded last month that the 2020 legalization push is "effectively over" in the legislature. Coronavirus shifted priorities, and comprehensive cannabis reform seems to have proved too complicated an issue in the short-term.
See Decriminalize Nature D.C.'s mailer to voters below:
DNDCpahPRINTfistversion01 (Text)

New York Lawmaker Files Bill To Decriminalize Psychedelic Mushrooms
Photo elements courtesy of carlosemmaskype and Apollo.