Industry Group Asks Seven Governors To Legalize Marijuana To Aid Coronavirus Economic Recovery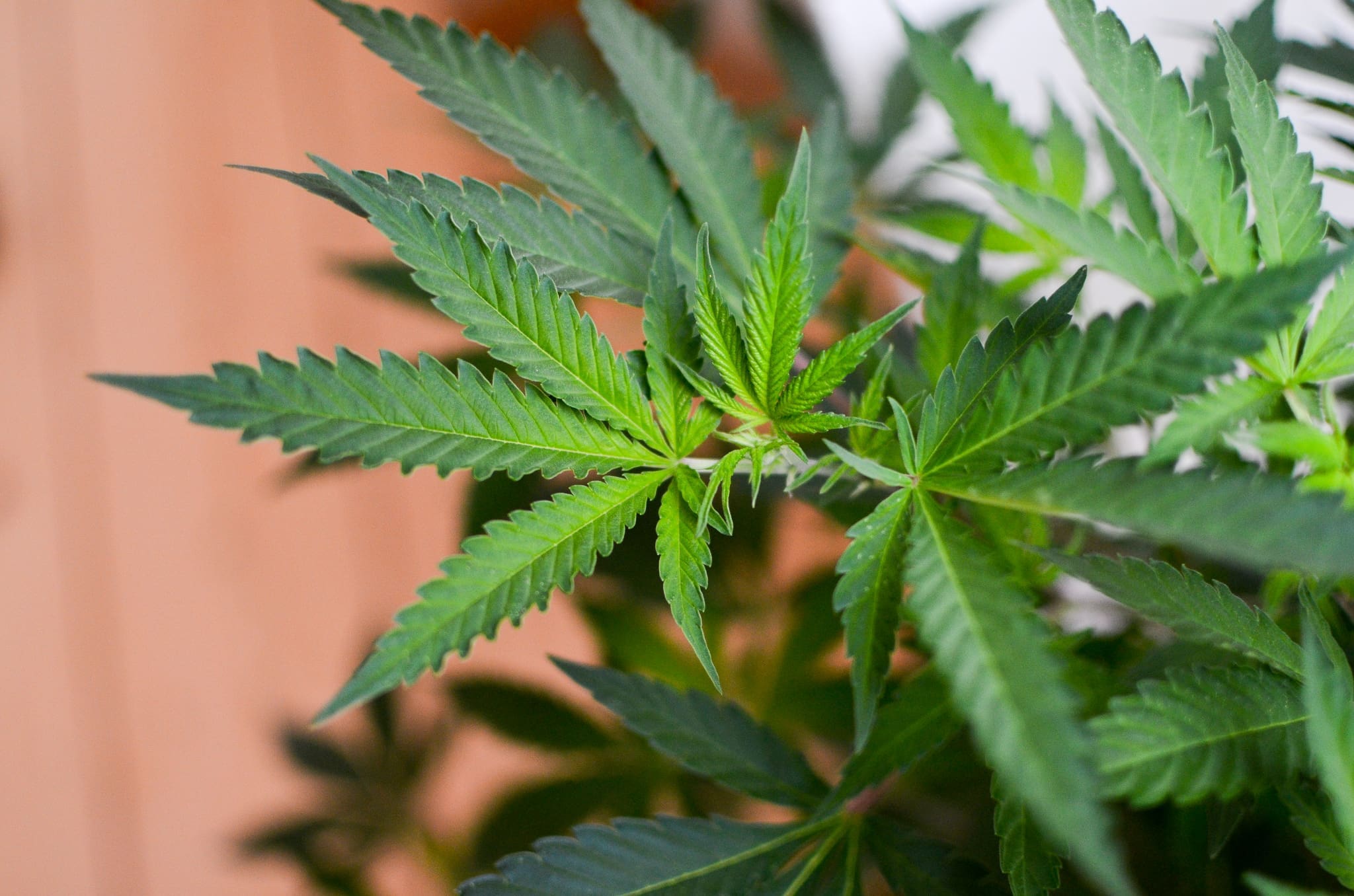 A marijuana industry group sent letters to seven governors in the Northeast on Thursday, imploring them to push for cannabis legalization to aid in economic recovery amid the coronavirus pandemic.
The National Association of Cannabis Businesses (NACB) said a regionally coordinated legalization strategy would help generate much-needed tax revenue from legal marijuana sales.
"Governors in the northeastern U.S. have been working tirelessly and effectively to contain the coronavirus crisis, and the NACB has great respect for their efforts," Mark Gorman, NACB executive vice president, said in a press release. "We are also enthusiastic for their leadership of efforts to coordinate the resources and strategies needed to emerge from the lockdown."
"Legalizing cannabis sales and encouraging retailers to be proactive with strategies like home delivery and curbside pickup is not only a safe way to serve consumers, it will also generate millions of dollars in desperately needed tax revenues for their states," he said.
The letters were sent to the governors of New York, New Jersey, Connecticut, Delaware, Pennsylvania, Rhode Island and Massachusetts.
NACB said in the letters that they feel "strongly that pushing legislation over the finish line to fully legalize cannabis for adult recreational use is an idea whose time has arrived."
"In challenging times like these, foregoing the chance to boost small business, minority entrepreneurship, employment and state tax revenue can hardly be passed up, and we look forward to working with you and the legislature to achieve success this year," the letters state.
Parts of the letters are personalized to each governor, commending previous actions to enact legalization. For example, NACB applauded Rhode Island Gov. Gina Raimondo (D) for including legalization in her proposed budget this year. It also gives New Jersey Gov. Phil Murphy (D) credit for engaging in regionally coordinated meetings with governors of neighboring states to develop a cannabis legalization plan.
Massachusetts has already legalized for adult use under a 2016 voter-approved ballot measure, but Gov. Charlie Baker (R) still received a letter with recommendations about reopening cannabis shops he shuttered as part of the state's COVID-19 response.
"While we greatly appreciate your leadership on legalization, we urge you seek out additional strategies for enhancing the cannabis retail experience, such as home delivery and curbside pickup," the letter states. "In challenging times like these, greater flexibility for the retail sector can perhaps alleviate the need to shutter adult cannabis stores as has been done during the current pandemic."
Gormon said that NACB is offering to "work with state policymakers to develop responsible and transparent regulations."
"With our expertise in the cannabis space, the NACB can help ensure for the citizens and voters that the legalization process will encourage a responsible, ethical cannabis industry in their state," he said.
NACB members from the marijuana and hemp industries include Hoban Law Group, SheppardMullin, CohnReznick, Cannabis Talk 101, Rise Recruitment, Mabre, CannabisConnect The Hemp Mine, EmeraldMetrics and Green Star Growing, according to the group's website.
At the same time that the industry group is urging legalization in response to the crisis, other advocacy organizations are working to ensure existing marijuana businesses are able to access federal financial relief through the Small Businesses Administration (SBA).
Currently, SBA specifically prevents marijuana businesses from receiving COVID-related relief due to federal prohibition. That also includes companies that work indirectly with the industry, such as accounting and legal firms.
Rep. Earl Blumenauer (D-OR) introduced a bill last month that would fix that, calling for SBA access for cannabis businesses and ancillary companies. That came after he led a letter with 34 bipartisan members of the House urging leadership to include the policy change in future coronavirus-related bills.
Sens. Jacky Rosen (D-NV) and Ron Wyden (D-OR) made a similar request to Senate leaders in a separate letter.
The cannabis industry received some welcome news on Tuesday when House Democratic leadership unveiled a COVID-19 relief package that contains provisions that would protect banks from servicing marijuana businesses. Several Republican lawmakers—including Senate Majority Leader Mitch McConnell (R-KY)—have indicated that they feel the policy is not germane, however, raising questions about its chances of making it through the GOP-controlled Senate.
Read examples of the NACB letters to governors below:
NACB Letters by Marijuana Moment on Scribd
Mitch McConnell And Other GOP Lawmakers Slam Marijuana Banking Provisions In Coronavirus Bill
Photo courtesy of Philip Steffan.