Nebraska Medical Marijuana Campaign's New Signature Strategy Involves Masks And Disposable Pens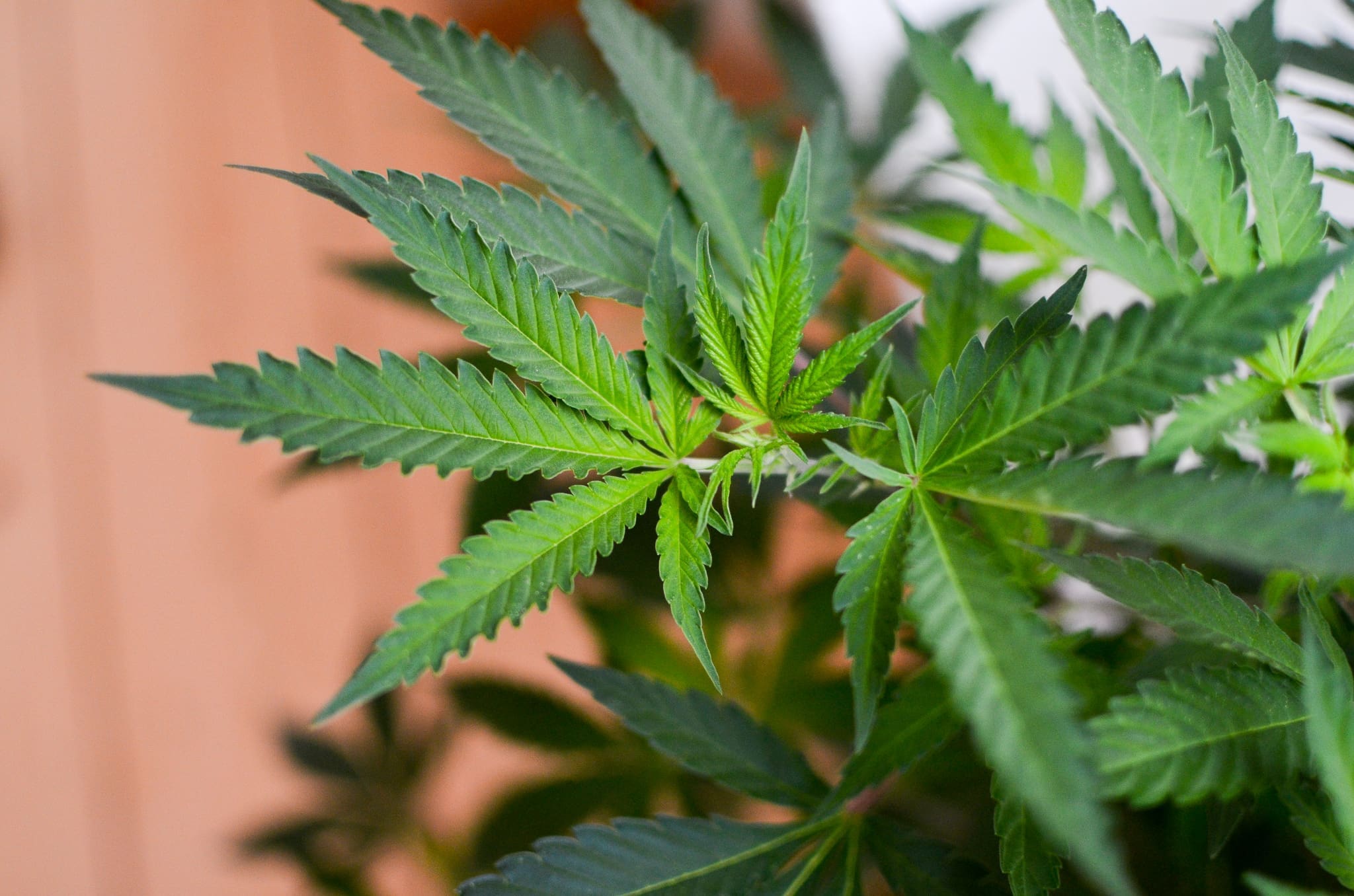 Nebraska advocates behind a medical marijuana legalization initiative plan to push ahead with a modified signature gathering plan this month despite the coronavirus pandemic and will relaunch petitioning efforts once certain health directives are lifted in the state.
While many drug policy reform campaigns around the U.S. have either suspended operations or shut down entirely, Nebraskans for Medical Marijuana said it's operations have only temporary been interrupted and will resume—with social distancing measures in place—to qualify for the November ballot.
Fremont City Councilmember Mark Jensen, who volunteers for the campaign, gave an update on the status of the group's efforts during an interview KFMT on Thursday. He said advocates looked "extensively" at the potential to collect signatures digitally, but while they feel it would "pass constitutional muster," it would put volunteers at "significant risk" of criminal penalties.
"The state can impose serious criminal penalties on petition collectors for violations, and we're just simply not going to ask anyone—especially volunteers—to take on those risks," he said. "We've got volunteers who'd be more than happy to run into that fire, but we just can't let them do that."
That said, unlike other initiatives, "this hasn't fallen by the wayside like many other constitutional amendments," he said, adding that supporters Senator Anna Wishart (D) and campaign staff "think we can get this done if we can get back out and find some way to get it done."
To that end, Nebraskans for Medical Marijuana is "preparing masks, tables, disposable pens, hand sanitizer to be able to get back out and collect safely in a socially distant way once these direct health measures expire."
That will come with additional costs, of course, but the group is hoping that a combination of volunteers and new funding to hire paid canvassers will help them pass the finish line once they're able to get back to signature gathering.
Listen to the new details of the medical marijuana campaign plan below:
"As we get further into this, now there is some funding so there will be more paid canvassers out, not just the ones of us who've been doing volunteering," Jensen said. "Senator Wishart and others are very confident that if we can come together even though this, we can get this going correctly."
In a Facebook post on Wednesday, the campaign also stressed that "as soon as it is safe to do so, we are ready to relaunch our signature-gathering campaign—with those in the field taking safety precautions to uphold social distancing measures and public health."
"We remain confident that, working together, we will be successful in qualifying the medical marijuana initiative for the ballot if a modified form of traditional signature gathering can safely resume within the next two to three weeks," the post states. "For many patients and families, uncertainty about the status of our medical marijuana initiative creates additional anxiety in an already-stressful time. We know what is at stake and remain 100% committed to making this effort successful."
The proposed constitutional amendment would allow physicians to recommend cannabis to patients suffering from debilitating medical conditions. Patients would be allowed to possess, purchase and "discreetly" cultivate marijuana for personal use.
Activists must collect about 130,000 valid signatures from registered voters by July 8 in order to qualify for the November ballot. It's not clear how far into the process the campaign is.
The Nebraska effort—which also recently announced it is receiving assistance from a property tax reduction coalition—is far from the only drug policy reform effort that's being impacted by the COVID-19 outbreak. But it's unique in its optimism about being able to bounce back in time to qualify.
A Montana campaign that sued the state to allow digital signature collection had their case dismissed this week, but organizers say they may file an appeal and will be pushing ahead despite the legal setback.
California activists for campaigns to amend the state's legal cannabis program and legalize psilocybin mushrooms also asked for a digital petitioning option, though they haven't taken court action.
Likewise in Washington, D.C., advocates for a measure to decriminalize psychedelics asked the mayor and local lawmakers to accept online signatures for their ballot petition.
In Oregon, advocates for a measure to decriminalize drug possession and a separate initiative to legalize psilocybin for therapeutic purposes have suspended in-person campaign events amid the pandemic.
In Arizona, the organizers of a legalization effort are petitioning the state Supreme Court to instruct the secretary of state to allow people to sign cannabis petitions digitally using an existing electronic system that is currently reserved for individual candidates seeking public office.
A campaign to legalize cannabis in Missouri officially gave up its effort for 2020 last month due to signature collection being virtually impossible in the face of social distancing measures.
Idaho medical cannabis activists announced that they are suspending their ballot campaign, though they are still "focusing on distributing petitions through online download at IdahoCann.co and encouraging every volunteer who has downloaded a petition to get them turned in to their county clerk's office by mail, regardless of how many signatures they have collected."
North Dakota advocates said that they are suspending their campaign to put marijuana legalization on the November ballot due to the coronavirus outbreak.
In New York, Gov. Andrew Cuomo (D) conceded last month that the 2020 legalization push is "effectively over" in the legislature. Coronavirus shifted priorities, and comprehensive cannabis reform seems to have proved too complicated an issue in the short-term.
Montana Marijuana Activists Weigh Appeal After Court Rejects Electronic Signatures For Legalization
Photo courtesy of Philip Steffan.