Where Presidential Candidate Cory Booker Stands On Marijuana
Sen. Cory Booker (D-NJ) announced on Friday that he's running for the 2020 Democratic presidential nomination.
The former Newark, New Jersey mayor has been a consistent critic of the war on drugs and has introduced some of the boldest marijuana legislation ever seen in Congress, earning him an A+ grade from NORML.
Booker launched his candidacy with an interview on the Tom Joyner Morning Show and emphasized right away that marijuana reform is a key part of his platform.
"It means changing our drug laws, ending prohibition against marijuana, which has led—black folks are no different in their usage rates or even the dealing rates, but are almost four times more likely to be incarcerated for marijuana," he said. "We do not have equal justice under the law."
Legislation And Policy Actions
Booker is the chief sponsor of the Marijuana Justice Act—a bill that would end federal prohibition by removing marijuana from the Controlled Substances Act. It would also penalize states where marijuana laws are enforced in a racially disproportionate manner and establish a federal grant program to invest in communities that have been targeted in the war on drugs.
Last Congress, the legislation garnered six co-sponsors, including other 2020 Democratic presidential candidates Sens. Elizabeth Warren (D-MA), Kamala Harris (D-CA) and Kirsten Gillibrand (D-NY), as well as potential contender Sen. Bernie Sanders (I-VT). That Booker was able to secure such high profile co-sponsorships on the wide-ranging marijuana legislation from lawmakers who would become rivals for their party's presidential nomination reflects how the senator has became a de facto leader on the issue on Capitol Hill.
"Descheduling marijuana and applying that change retroactively to people currently serving time for marijuana offenses is a necessary step in correcting this unjust system," Booker said in a press release when he filed the bill. "States have so far led the way in reforming our criminal justice system and it's about time the federal government catches up and begins to assert leadership."
Jeff Sessions is reviving a losing war on marijuana that is devastating low-income Americans & our communities of color and dashing our ideals of equal justice. We can't let this happen.

That's why I introduced the Marijuana Justice Act to legalize marijuana. Who's with me? pic.twitter.com/OUe10vRbHs

— Cory Booker (@CoryBooker) January 4, 2018
He's also championed the Compassionate Access, Research Expansion and Respect States (CARERS) Act, which would protect medical cannabis patients and businesses from federal intervention and also require the Drug Enforcement Administration to license additional marijuana cultivators for federal research purposes.
When Booker first introduced the CARERS Act in 2015, it was the first Senate bill ever filed to downgrade the marijuana federal status.
"We need policies that empower states to legalize medical marijuana if they so choose—recognizing that there are Americans who can realize real medical benefits if this treatment option is brought out of the shadows," he said in a press release.
Booker has also co-sponsored legislation designed to broadly shield states that have legalized marijuana from federal enforcement and another bill that would allow banks to work with cannabis businesses operating in compliance with state law without fear of federal penalties.
In 2014, he and Sen. Rand Paul (R-KY), who worked closely with Booker on the CARERS bill, introduced a separate amendment to block the Justice Department from using federal funds to intervene in states that have legalized marijuana, but it did not receive a vote.
Before he and Paul got to work on bipartisan cannabis legislation, they joked with each other on Twitter about the GOP senator's Festivus grievance about partisanship. Paul suggested the two work on mandatory minimum sentencing reform, to which Booker replied, "Yes, If u throw in reforming Fed Hemp & Marijuana laws u've got a deal!"
@CoryBooker how about mandatory minimum sentencing reform instead?

— Senator Rand Paul (@RandPaul) December 23, 2013
Yes, If u throw in reforming Fed Hemp & Marijuana laws u've got a deal! RT @SenRandPaul: How about mandatory min sentencing reform instead?

— Cory Booker (@CoryBooker) December 23, 2013
After then-White House Press Secretary Sean Spicer insinuated that the federal government would increase enforcement against legal marijuana states, Booker and 10 other senators sent a letter to Attorney General Jeff Sessions, urging the Justice Department to respect states' right when it comes to cannabis policy.
Sessions received another letter from Booker and two other Democratic colleagues in 2017, who implored Sessions not to reverse Obama-era Justice Department policies and make low-level drug offenders face longer mandatory minimum sentences.
He also put his name on a bipartisan letter to congressional leaders, expressing frustration that a provision that would've allowed physicians at the U.S. Department of Veterans Affairs to discuss and recommend medical cannabis was excluded from a 2016 spending bill.
Quotes And Social Media Posts
Booker has not been shy in his advocacy for marijuana reform. He's spoken frequently about the consequences of prohibition and the need to not only legalize cannabis but also ensure that those harmed by the drug war see restorative justice in the process. He has tweets calling for cannabis reform going back to 2011, when he was still a mayor.
Over a decade ago, Booker blamed the drug war for contributing to violent crime and pledged to go "to battle on this."
"We're going to start doing it the gentlemanly way," he said. "And then we're going to do the civil disobedience way. Because this is absurd. I'm talking about marches. I'm talking about sit-ins at the state capitol. I'm talking about whatever it takes."
"The drug war is causing crime. It is just chewing up young black men. And it's killing Newark."
In 2012, Booker said the drug war "has not succeeded in making significant reductions in drug use, drug arrests or violence" and that the country is "pouring huge amounts of our public resources into this current effort that are bleeding our public treasury and unnecessarily undermining human potential."
The war on drugs has been a tremendous failure driving poverty and disparity & not helping us achieve greater security or health @LVKen7

— Cory Booker (@CoryBooker) August 18, 2013
I'm determined 2 see federal drug policy & criminal justice policy change so we save taxpayer $, empower people & make America safer @LVKen7

— Cory Booker (@CoryBooker) August 18, 2013
I'm deeply sad that US citizens (like in CA) are fully abiding by state drug laws & helping sick ppl, yet face federal prosecution @LVKen7

— Cory Booker (@CoryBooker) August 18, 2013
He gave an extensive response to a question about how he thought marijuana decriminalization would impact Newark during a Reddit AMA in 2013:
"I believe too many of my young people are being unfairly punished and chewed up by the criminal justice system over small amounts of marijuana. Their lives are being severely and adversely affected by the sheer number of arrests and incarcerations we are making. When a young person enters a system, it often leaves them worse off than other lower cost interventions would."
The then-mayor said in the same comment that while "non-medicinal use of the drug is unhealthy for those who use it, and for society…the vast majority of the damage done by marijuana comes from how we as a society have responded to its use and trade. We spend billions of dollars a year with little effect, and with the further price tag of delegitimization of our laws and law enforcement, and making criminals of so many otherwise law abiding americans."
In another comment in the same thread, Booker said "the so called War on Drugs has not succeeded in making significant reductions in drug use, drug arrests or violence. We are pouring huge amounts of our public resources into this current effort that are bleeding our public treasury and unnecessarily undermining human potential. I see the BILLIONS AND BILLIONS of dollars being poured into the criminal justice system here in New Jersey and it represents big overgrown government at its worst."
During a separate Reddit thread, he called the drug war "an absolute failure," adding:
"It is consuming gross amounts of our national treasure and destroying the lives of millions of people that could, with the right policy, be far more productive in our society. More than this, it is a strong contributor to the continuance of cycles of poverty and the further frustration of existing gross racial disparities. I am outraged by this reality and have and will dedicate much of my time and energy to helping our nation get out of this trap that is adversely affecting all of us."
"With changing our drug policy and reforming criminal justice we can help make our streets safer, save taxpayer dollars and increase the productivity of hundreds of thousands of Americans," he added in another comment.
In a video taped for a conference of drug policy reform advocates, Booker called the war on drugs "a cancer on the soul of our country."
While the senator was quick to embrace medical marijuana legalization, he said in 2014 that he remained undecided on full legalization—but argued that the fact that states like Washington had already legalized "is a really valuable American laboratory."
"I am encouraged voters stepped out into this laboratory. If it's a failure, it's a failure. But if it's a success and it doesn't hurt public safety and improves the economy by providing greater opportunities, and doesn't cause more crime, then I will be open to legalization."
Booker was one of more than 1,000 leaders from around the globe who signed a 2016 letter condemning the failures of the war on drugs and advocating for "real reform of global drug control policy."
He also stopped by a medical cannabis rally in New Jersey in 2014 and thanked reform advocates for their work.
Thanks for your activism! MT @freedomisgreen Thanks Cory 4 stopping by at NJ medical #marijuana rally in Trenton Thurs! Made activists' day

— Cory Booker (@CoryBooker) October 3, 2014
At a press conference unveiling the 2017 version of the CARERS Act, Booker hinted that he was inclined to back full legalization but didn't want to detract from the bipartisan momentum behind medical marijuana legislation.
"This press conference and this bipartisan bill is about medical marijuana," he said. "You can be confident that you'll be hearing from me soon on a lot of the issues that are before New Jersey. But where I am on this issue, I don't want to take away from where we have a bipartisan coalition."
The CARERS ACT would allow States to decide what is legal regarding medical marijuana: pic.twitter.com/fnt7lWeBWv

— Cory Booker (@CoryBooker) April 11, 2016
In an interview with CNN in 2015, the senator said that multiple presidents and lawmakers have admitted to using cannabis recreationally and that it is hypocritical for those same individuals opposing medical marijuana legalization.
"Let's stop the pot hypocrisy," he said. "People that are in public office all throughout the Senate have said, 'hey, I've smoked marijuana recreationally.' How—how much of a hypocrite do you have to be to say that I broke American laws using pot as a recreational thing and that I'm not going to support this idea that as a medicine for severely sick people, that they shouldn't be able to access this drug?"
He also called out Kevin Sabet, president of the anti-legalization group Smart Approaches to Marijuana for resisting cannabis rescheduling in order to free up researchers to study the plant. He asked why, if Sabet felt the difference between Schedule I and Schedule II was negligible, and researchers say that rescheduling would make it easier to study cannabis, he would oppose it.
"Clearly—cleary it's optics that your'e concerned about," Booker said. "Clearly this makes a difference. But clearly the downside of this—the danger of this—is not that families will be hurt. You're just saying that they won't be helped enough."
In a Senate floor speech, Booker criticized fellow lawmakers for preventing Washington D.C. from using local funds to legalize and regulate adult-use cannabis sales, saying that "self-determination of the people is at the core of our democratic ideals as a nation" and "despite this, Washington D.C., with a population larger than two of our states, sees the constant undermining of this very principle."
When the Drug Enforcement Administration announced that it would be approving applications for additional cannabis manufacturers for federal research purposes, Booker applauded the move but said the agency "hasn't gone far enough."
.@Corybooker Statement in Response to DEA Announcement on Medical Marijuana: https://t.co/Q9J8T2G3K6

— Sen. Cory Booker (@SenBooker) August 12, 2016
"While this announcement is a step in the right direction, the DEA's failure to reclassify marijuana is disappointing," he said in a press release. "There are Americans who can realize real medical benefits if this treatment option is brought out of the shadows, and choosing to ignore the medical value of marijuana defies common sense and the scientific evidence."
In the years since President Donald Trump took office, Booker has stepped up his advocacy efforts and broadened his views on marijuana reform, which eventually led him to endorse full legalization.
For example, he called Sessions "one of the greatest threats to the safety of our local communities in America" amid concerns that the Justice Department was preparing for a crackdown on legal cannabis states.
"If you try to start prosecuting marijuana… you create more violence and more danger as well as greater government cost," Booker said. "These policies that he's doing ultimately go to the core of the safety of our communities."
"If we can overcome Strom Thurmond's filibuster against the civil rights bill, we can overcome a U.S. Attorney General who is out of step with history and out of step with his party."
And after Sessions rescinded the Cole memo, an Obama-era guidance document to federal prosecutors on priorities for marijuana enforcement, Booker took to the Senate floor to condemn the move. The Cole memo, he said, "was a critical step and a move in the right direction, undoing some of the catastrophic damage that has been caused by the failed war on drugs."
"This is an attack on our most sacred ideals and the very purpose of the Department of Justice, which is to protect Americans, to elevate ideals of justice and to do right by people," he said. He expanded on that point in a press release:
"Jeff Sessions' determination to revive the failed War on Drugs knows no bounds. History has shown that our deeply broken drug laws disproportionately harm low-income communities and communities of color and cost us billions annually in enforcement, incarceration, and wasted human potential, without making us any safer. This unjust, backwards decision is wrong for America, and will prove to be on the wrong side of history."
Trump's seeming admiration of Philippines President Rodrigo Duterte's drug policy, which is reported to have involved extrajudicial killings of hundreds of people suspected of using or selling drugs, also earned Booker's condemnation. He said Trump's praise of the leader "disturbs me to my core."
Trump basically praised Duterte's government for murdering people in the streets over a War on Drugs. That disturbs me to my core. pic.twitter.com/P48btp2CYp

— Cory Booker (@CoryBooker) May 27, 2017
Clearly @realDonaldTrump has not seen the tragic @nytimes photos exposing Duterte's savage war on drugs campaign: https://t.co/5wcQxMvdZy

— Sen. Cory Booker (@SenBooker) May 24, 2017
At the same time that Booker was putting pressure on the Trump administration for taking a regressive stance on cannabis policy, he became increasingly vocal about the adult-use legalization. In 2017, he introduced the Marijuana Justice Act—a piece of cannabis legislation that not only ends prohibitions but also represented a paradigm shift in the reform movement for its provisions punishing states that have unfair enforcement practices.
"Federal marijuana policy has long overstepped the boundaries of common sense, fiscal prudence, and compassion," he said. "Not to mention the hypocrisy of presidents, senators and Congress members openly admiring they have done a drug that others in this country, less privileged, have been arrested for."
More recently, the senator pressed Trump's attorney general nominee, William Barr, on whether he thought it was "appropriate to use federal resources to target marijuana businesses that are in compliance with state law."
The line of questioning caused Barr to say he would not go after state-legal cannabis businesses if confirmed, and he also urged lawmakers to resolve conflicting federal and state marijuana laws.
Policy aides to Booker told The Washington Post on the day he announced his presidential candidacy that "legalizing marijuana" and "giving federal money to areas the government determines were most hurt by the war on drugs" would be central components of his platform.
Booker invited a man who was formerly incarcerated for selling drugs as his guest to Trump's 2019 State of the Union address. "Edward's experience illuminates the deep injustices that exist within our broken criminal justice system—a system that preys upon our most vulnerable communities—the poor, the mentally ill, people of color," he said.
The senator said that while he's happy to see growing support for cannabis reform, he wants the conversation to focus more on social and racial justice.
"I am pleased to see public sentiment moving as it is, but I have an approach to marijuana legalization that sees it as a justice issue and not just as an adult-use issue," he told the Boston Globe. "The damage that the enforcement and prohibition has done to our country is outrageous, unacceptable, and violates our values."
Personal Experience With Marijuana
Booker said that personal experience was not what informed his position on cannabis.
"I have never smoked marijuana, I have never smoked a cigarette, I have never eaten marijuana, I have never tried another drug, I have never drank alcohol," he told Vice. "This to me is not an issue I come at through my own experimentations."
"I come at this as an issue of justice, as an issue of safety for our communities, as an issue of utter fairness," he said. "But I will tell you what, I might have my first drink of alcohol if my bill can become a law."
Booker has also spoken about the differing experiences with cannabis enforcement for people in the urban community he lives in as compared to those whom he attended to elite colleges with.
"I live in an inner city community that has had a very different experience with marijuana prohibition than the affluent communities that I grew up in and that the universities and colleges I attended — and that's just not fair," he told the Boston Globe.
Marijuana Under A Booker Presidency
It is abundantly clear that Booker would be a powerful advocate for federal marijuana reform if elected president. His consistent condemnation of the drug war, in addition to his leadership on the issue of legalization in the Senate (particularly his sponsorship of the Marijuana Justice Act), makes him one of the fiercest proponents of reform in Congress. It stands to reason that he'd continue that work in the White House.
Where Presidential Candidate John Delaney Stands On Marijuana
Congressional Committee Asks JUUL For Documents On Marijuana Partnerships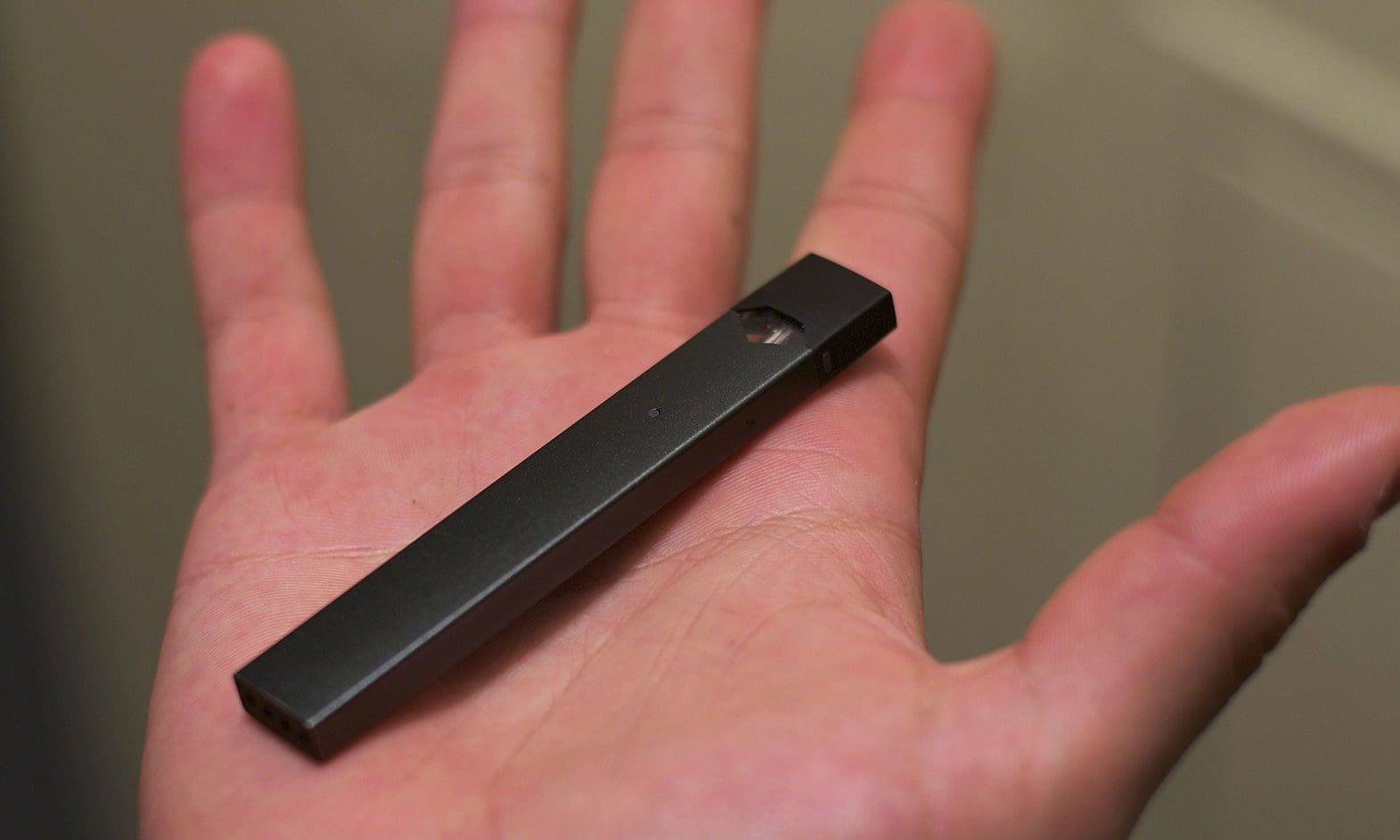 Is the e-cigarette company JUUL planning on expanding its stake in the marijuana industry?
That's one question the chair of a congressional subcommittee asked the company in a letter concerning JUUL's role in the "youth e-cigarette epidemic" earlier this month.
Lawmakers have frequently criticized JUUL for making products—specifically flavored e-cigarette cartridges—that allegedly appeal to young people at a time when rates of cigarette use are steadily declining. But while JUUL was developed by the cannabis vaporizer company PAX, it hasn't announced plans to further partner with marijuana companies.
Rep. Raja Krishnamoorthi (D-IL), who chairs the House Subcommittee on Economic and Consumer Policy, apparently sees the possibility on the horizon, though.
In a letter sent to JUUL on June 7, the congressman said his panel was investigating youth e-cigarette usage and, specifically, how the company's marketing tactics might be exacerbating the issue. He requested documents on everything from clinical trials on how JUUL devices divert people away from traditional cigarettes to communications on the company's rationale for the nicotine concentration of JUUL pods.
Tucked within the extensive request is a question about potential marijuana partnerships. Krishnamoorthi asked for:
"All documents, including memoranda and communications, referring or relating to proposals, plans, and/or intended partnerships or collaborations between JUUL and any cannabis-related companies, including but not limited to Cronos Group."
It's not clear where the Cronos-specific mention comes from, but the company has perviously caught the interest of the tobacco industry. The maker of Marlboro cigarettes, Altria Group, invested almost $2 billion in the Canada-based cannabis company in December. Two weeks later, Altria invested $13 billion in JUUL.
Marijuana Moment reached out to JUUL, Cronos and Krishnamoorthi's office for comment, but representatives did not respond by the time of publication.
If a partnership does emerge, it would likely be met with some controversy, as opponents and proponents of marijuana reform alike have long expressed concern that the tobacco industry would take over the cannabis market and commercialize it in a way that mirrors how it peddled cigarettes.
Of course, given that tobacco use is declining and tobacco companies generally have the infrastructure that would make a pivot to cannabis relatively simple, such a partnership would not be especially surprising.
Senate Majority Leader Mitch McConnell (R-KY) has made the case several times that tobacco farmers in his state could leverage the federal legalization of industrial hemp and its derivatives by growing the crop to offset profit losses from declining tobacco sales.
Read Rep. Krishnamoorthi's full letter to JUUL below:
2019-06-07.Krishnamoorthi t… by on Scribd
Photo courtesy of Wikimedia.
New York Lawmakers Might Actually Vote On Marijuana Legalization This Week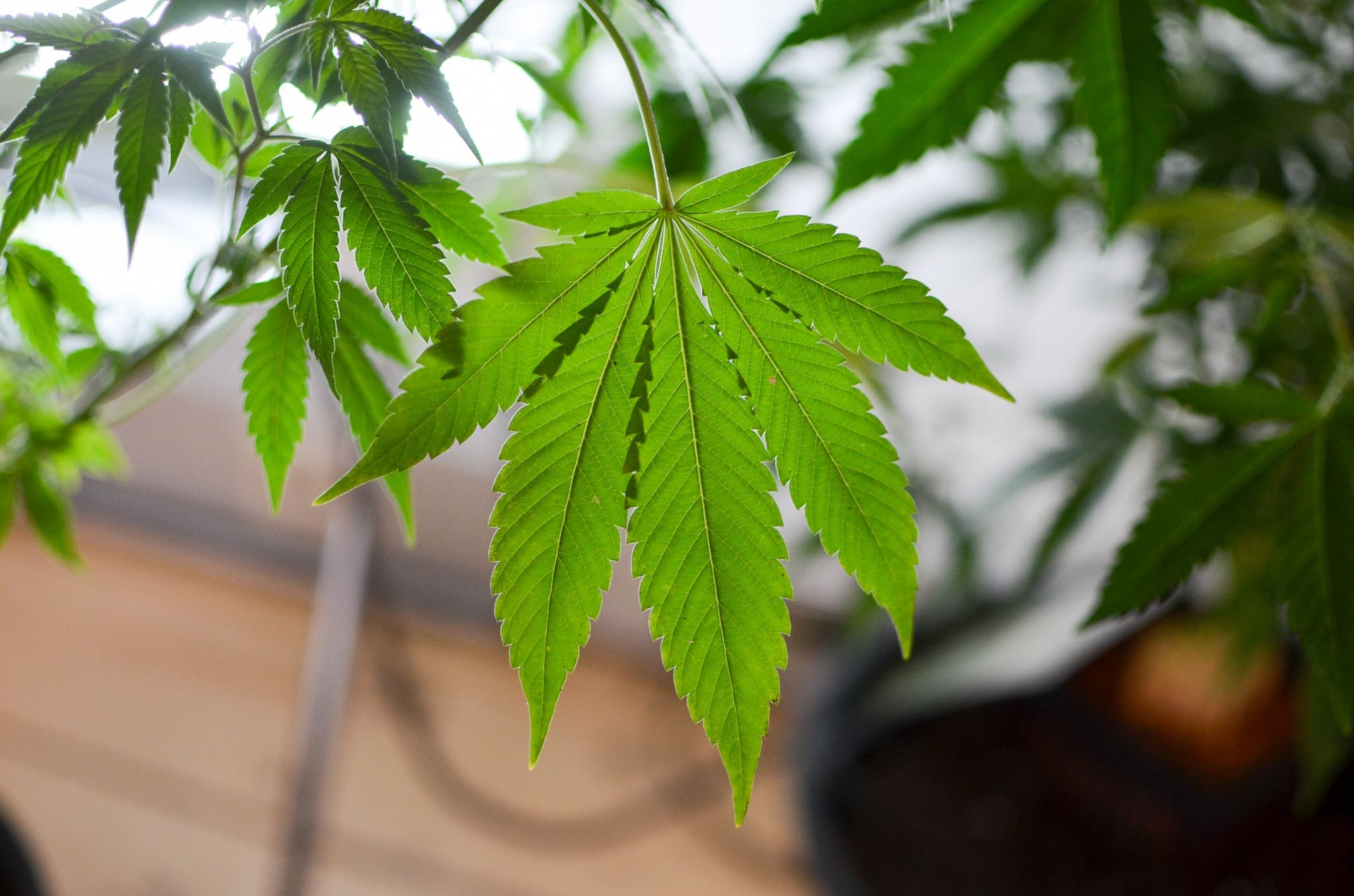 With just days left before the end of the legislative session, efforts to legalize marijuana in New York have been revived, with a possible vote this coming week.
Though momentum to pass a legalization measure seemed to largely die off after lawmakers in neighboring New Jersey announced they wouldn't move forward with plans to end cannabis prohibition through the legislature, advocates are increasingly optimistic that a deal in the Empire State is imminent.
Democratic members in both the Senate and Assembly held conferences last week to discuss details of the legislation. Spectrum News reported that the meetings went well, with members indicating that there's support for the measure.
That's just one of several positive signs that a proposal many observers thought was dead for the year has new life.
On Saturday and Sunday, staff for legislative leaders from both chambers and Gov. Andrew Cuomo (D) met to negotiate provisions of a revised legalization plan.
Source says three way talks on marijuana taking place today in Albany among staff of two legislative leaders and @NYGovCuomo
Final bill expected to be posted Sunday night

— Zack Fink (@ZackFinkNews) June 15, 2019
On Wednesday, an earlier Senate version of the bill was assigned "same as" status in the Assembly version. That means the current proposals in each chamber lined up with identical language and is considered to be an indicator that the legislation could pass.
— Mike Baggerman (@MikeBaggerman) June 14, 2019
Assembly Speaker Carl Heastie (D) said on Friday that his party has yet to determine whether they'll bring the bill to the floor, but he added that "I think there is support in the conference."
Assembly Speaker Carl Heastie told reporters his conference hasn't made a decision yet on whether to put a bill legalizing marijuana on the floor for a vote.

"We haven't made a final decision yet, but I think there is support in the conference," he said.

— Jon Campbell (@JonCampbellGAN) June 14, 2019
He also characterized the window of time until the end of the session on Wednesday as "an eternity."
Assembly Speaker Carl Heastie says there is no final determination on a marijuana legalization bill, but notes there is "an eternity" between now and the end of session on Wednesday.

— Nick Reisman (@NickReisman) June 14, 2019
Cuomo, who said late last month that passing legalization remains a top 10 priority, has said that lawmakers who fail to approve items on his agenda, including ending cannabis prohibition, "should all be primaried, because that is a failure of a basic progressive agenda."
On the flip side, the chairman of New York's Democratic Party said earlier this month that if the Senate approves the legalization bill, they run to risk of alienating voters in certain areas such as Long Island and upstate New York. But that argument neglects to account for recent polling that shows voters in those regions strongly support legalization.
Notably, the measure's most vocal opponents with the anti-legalization Smart Approaches to Marijuana have been sending email blasts in recent days urging their supports to call senators and voice opposition to the bill, giving the impression that the group is anticipating a vote.
Assembly Majority Leader Crystal Peoples-Stokes (D), sponsor of the legalization legislation, seemed to confirm that suspicion on Friday, stating that after "conversations with my co-sponsor and colleague in the Senate, I am even more confident of a path for victory."
.@CPeoplesStokes on status of marijuana legislation: "After conversations with my co-sponsor and colleague in the Senate, I am even more confident of a path for victory."

— Yancey Roy (@YanceyRoy) June 14, 2019
But despite that confidence, the fate of legalization in New York remains murky. An analysis earlier this month found that legalization was two votes short of a needed majority in the Senate.
Meanwhile, a number of key elected officials are calling on the governor and lawmakers to not only push legalization over the finish line but to include certain key provisions in the final legislation.
State Attorney General Letitia James (D) sent a letter urging that the bill expunge prior cannabis records.
"Before we create a booming business for legal marijuana, we must provide relief to those individuals that have paid much more to society than what was due," she wrote.
Legalizing marijuana is a racial & criminal justice imperative. If we truly want a more fair system, we must ensure that those who were unjustly harmed be given a clean slate.

That means providing full expungement for those convicted for non-violent marijuana offenses. https://t.co/jt8lEkrnz7

— NY AG James (@NewYorkStateAG) June 16, 2019
New York City Mayor Bill de Blasio (D), a 2020 presidential candidate, also pushed for expungements and said in a Twitter thread that legalization should "empower local business and not big corporations."
With only a few days left this session in Albany, we have a small window to legalize marijuana the RIGHT way.

— Mayor Bill de Blasio (@NYCMayor) June 16, 2019
We can right the wrongs of the past. We can bring fairness to communities of color. We can empower local business and not big corporations.

We have to keep the focus and bring this home.

— Mayor Bill de Blasio (@NYCMayor) June 16, 2019
And the Manhattan and Albany County district attorneys co-authored an op-ed calling leaders to "correct staggering inequities and promote public safety by passing" legalization.
DA Vance, @AlbanyCountyDA: "In the final days of session, Gov. Cuomo and state legislators must correct staggering inequities and promote public safety by passing the Marijuana Revenue and Taxation Act." #MarijuanaJustice ⚖️ @DrugPolicyOrg https://t.co/ESuMjAR03q

— Cyrus Vance, Jr. (@ManhattanDA) June 14, 2019
The Buffalo News reported on Sunday afternoon that there were still a number of outstanding issues left to be settled between lawmakers, including whether or not home cultivation of cannabis would be allowed, how tax revenue would be allocated and whether localities would have to proactively opt in to allowing marijuana businesses or if there would instead be an opt out provision for those wanting to ban cannabis commerce.
Marijuana Update: Talks continue in Albany at this hour, with one insider describing it's chances as "50/50."
At issue is where the revenue from legalization would go.
Source says @NYGovCuomo and legislature disagree on who is most in need.
Others say Cuomo wants his bill only.

— Zack Fink (@ZackFinkNews) June 17, 2019
The session ends on Wednesday, and so far no vote has been scheduled in either chamber.
Meanwhile, lawmakers early on Monday morning filed what appears to be backup legislation to expand the decriminalization of marijuana and to provide a process to expunge or vacate prior cannabis convictions. And others support putting legalization on the ballot through a referendum that voters can decide on.
The situation is very fluid, and over the next few days advocates will be stepping up the push for action in Albany. On Sunday, they held a rally outside Cuomo's Manhattan office.
How many NY dads have been criminalized & separated from kids bc of broken pot laws?

We're outside @NYGovCuomo's office on Father's Day to demand action. One week left in session – #MarijuanaJustice now!! pic.twitter.com/KTuCHvIGsf

— VOCAL-NY (@VOCALNewYork) June 16, 2019
Bill Allowing Interstate Marijuana Commerce Heads To Oregon Governor's Desk
This post has been updated to include the latest developments as well as comment from a number of elected officials.
Photo courtesy of Philip Steffan.
Texas Governor Signs Bill To Expand State's Medical Marijuana Program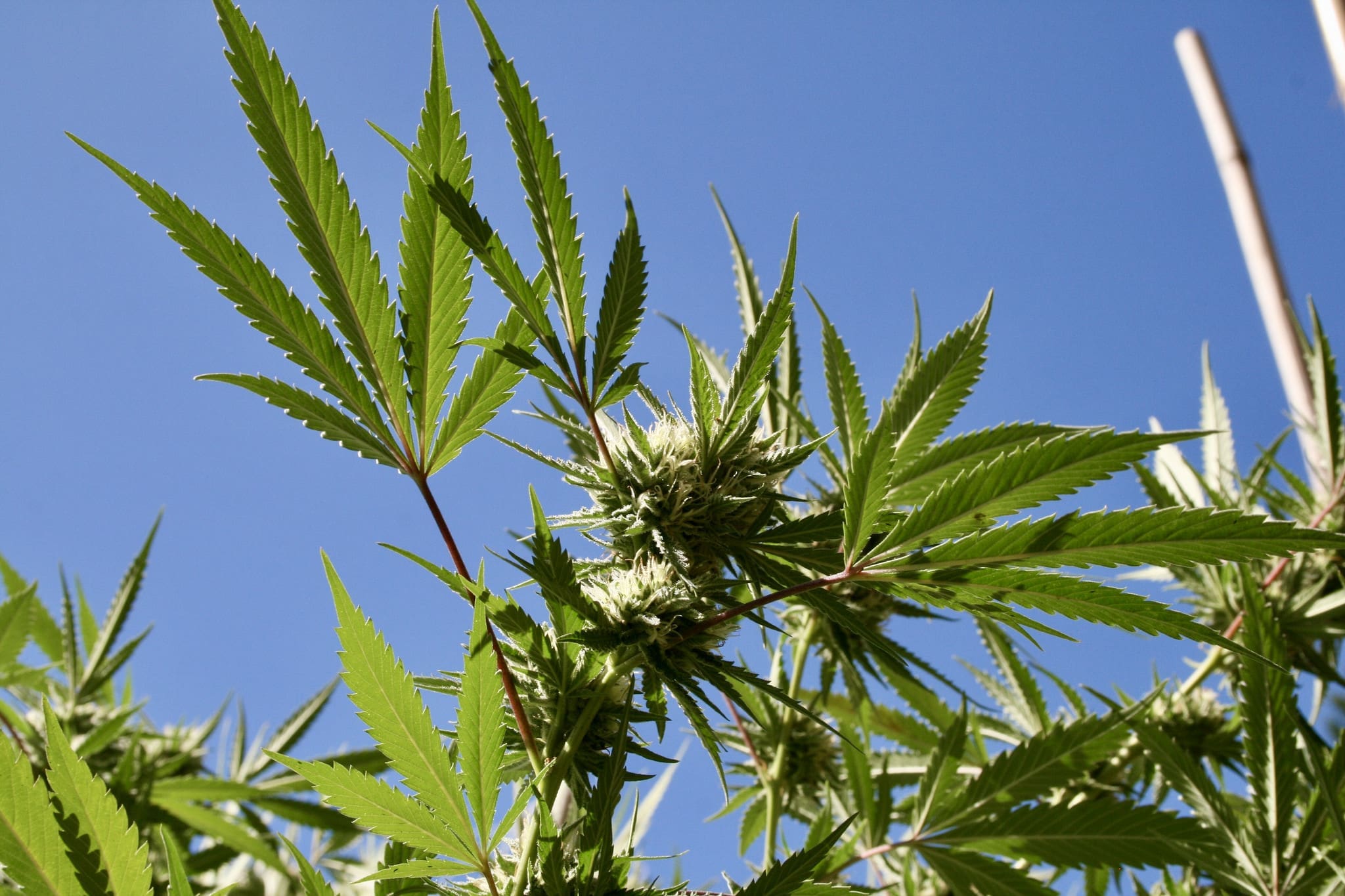 The governor of Texas signed a bill into law on Friday that significantly expands the state's medical cannabis program.
The legislation, which was overwhelmingly approved by lawmakers last month, adds multiple medical conditions to the list of disorders that qualify patients of low-THC marijuana. Currently only patients with intractable epilepsy qualify under the CBD-focused program.
New qualifying conditions include epilepsy, multiple sclerosis, terminal cancer, autism, spasticity and amyotrophic lateral sclerosis.
Gov. Greg Abbott (R) signed the bill with little fanfare.
Reform advocates said the legislation is a big step in the right direction, even though it doesn't go as far as they'd hoped. A 0.5 THC cap on marijuana products remained in the bill, for example, and a section that would have established a research program to study the therapeutic potential of cannabis was removed.
"Cannabis is effective medicine for many patients suffering from debilitating medical conditions," Heather Fazio, director of Texans for Responsible Marijuana Policy, told Marijuana Moment. "HB 3703 represents a positive step toward a functional medical cannabis program, but sadly, it still leaves behind millions of Texas families that could benefit from legal access."
Also this legislative session, the House of Representatives approved bills to more comprehensively expand the medical cannabis program and to decriminalize marijuana possession, but they died in the Senate.
Abbott signed a hemp legalization bill earlier this week.
Bill Allowing Interstate Marijuana Commerce Heads To Oregon Governor's Desk
Photo courtesy of Brian Shamblen.