Where Presidential Candidate Cory Booker Stands On Marijuana
Sen. Cory Booker (D-NJ) announced on Friday that he's running for the 2020 Democratic presidential nomination.
The former Newark, New Jersey mayor has been a consistent critic of the war on drugs and has introduced some of the boldest marijuana legislation ever seen in Congress, earning him an A+ grade from NORML.
Booker launched his candidacy with an interview on the Tom Joyner Morning Show and emphasized right away that marijuana reform is a key part of his platform.
"It means changing our drug laws, ending prohibition against marijuana, which has led—black folks are no different in their usage rates or even the dealing rates, but are almost four times more likely to be incarcerated for marijuana," he said. "We do not have equal justice under the law."
Legislation And Policy Actions
Booker is the chief sponsor of the Marijuana Justice Act—a bill that would end federal prohibition by removing marijuana from the Controlled Substances Act. It would also penalize states where marijuana laws are enforced in a racially disproportionate manner and establish a federal grant program to invest in communities that have been targeted in the war on drugs.
Last Congress, the legislation garnered six co-sponsors, including other 2020 Democratic presidential candidates Sens. Elizabeth Warren (D-MA), Kamala Harris (D-CA) and Kirsten Gillibrand (D-NY), as well as potential contender Sen. Bernie Sanders (I-VT). That Booker was able to secure such high profile co-sponsorships on the wide-ranging marijuana legislation from lawmakers who would become rivals for their party's presidential nomination reflects how the senator has became a de facto leader on the issue on Capitol Hill.
"Descheduling marijuana and applying that change retroactively to people currently serving time for marijuana offenses is a necessary step in correcting this unjust system," Booker said in a press release when he filed the bill. "States have so far led the way in reforming our criminal justice system and it's about time the federal government catches up and begins to assert leadership."
Jeff Sessions is reviving a losing war on marijuana that is devastating low-income Americans & our communities of color and dashing our ideals of equal justice. We can't let this happen.

That's why I introduced the Marijuana Justice Act to legalize marijuana. Who's with me? pic.twitter.com/OUe10vRbHs

— Cory Booker (@CoryBooker) January 4, 2018
He's also championed the Compassionate Access, Research Expansion and Respect States (CARERS) Act, which would protect medical cannabis patients and businesses from federal intervention and also require the Drug Enforcement Administration to license additional marijuana cultivators for federal research purposes.
When Booker first introduced the CARERS Act in 2015, it was the first Senate bill ever filed to downgrade the marijuana federal status.
"We need policies that empower states to legalize medical marijuana if they so choose—recognizing that there are Americans who can realize real medical benefits if this treatment option is brought out of the shadows," he said in a press release.
Booker has also co-sponsored legislation designed to broadly shield states that have legalized marijuana from federal enforcement and another bill that would allow banks to work with cannabis businesses operating in compliance with state law without fear of federal penalties.
In 2014, he and Sen. Rand Paul (R-KY), who worked closely with Booker on the CARERS bill, introduced a separate amendment to block the Justice Department from using federal funds to intervene in states that have legalized marijuana, but it did not receive a vote.
Before he and Paul got to work on bipartisan cannabis legislation, they joked with each other on Twitter about the GOP senator's Festivus grievance about partisanship. Paul suggested the two work on mandatory minimum sentencing reform, to which Booker replied, "Yes, If u throw in reforming Fed Hemp & Marijuana laws u've got a deal!"
@CoryBooker how about mandatory minimum sentencing reform instead?

— Senator Rand Paul (@RandPaul) December 23, 2013
Yes, If u throw in reforming Fed Hemp & Marijuana laws u've got a deal! RT @SenRandPaul: How about mandatory min sentencing reform instead?

— Cory Booker (@CoryBooker) December 23, 2013
After then-White House Press Secretary Sean Spicer insinuated that the federal government would increase enforcement against legal marijuana states, Booker and 10 other senators sent a letter to Attorney General Jeff Sessions, urging the Justice Department to respect states' right when it comes to cannabis policy.
Sessions received another letter from Booker and two other Democratic colleagues in 2017, who implored Sessions not to reverse Obama-era Justice Department policies and make low-level drug offenders face longer mandatory minimum sentences.
He also put his name on a bipartisan letter to congressional leaders, expressing frustration that a provision that would've allowed physicians at the U.S. Department of Veterans Affairs to discuss and recommend medical cannabis was excluded from a 2016 spending bill.
Quotes And Social Media Posts
Booker has not been shy in his advocacy for marijuana reform. He's spoken frequently about the consequences of prohibition and the need to not only legalize cannabis but also ensure that those harmed by the drug war see restorative justice in the process. He has tweets calling for cannabis reform going back to 2011, when he was still a mayor.
Over a decade ago, Booker blamed the drug war for contributing to violent crime and pledged to go "to battle on this."
"We're going to start doing it the gentlemanly way," he said. "And then we're going to do the civil disobedience way. Because this is absurd. I'm talking about marches. I'm talking about sit-ins at the state capitol. I'm talking about whatever it takes."
"The drug war is causing crime. It is just chewing up young black men. And it's killing Newark."
In 2012, Booker said the drug war "has not succeeded in making significant reductions in drug use, drug arrests or violence" and that the country is "pouring huge amounts of our public resources into this current effort that are bleeding our public treasury and unnecessarily undermining human potential."
The war on drugs has been a tremendous failure driving poverty and disparity & not helping us achieve greater security or health @LVKen7

— Cory Booker (@CoryBooker) August 18, 2013
I'm determined 2 see federal drug policy & criminal justice policy change so we save taxpayer $, empower people & make America safer @LVKen7

— Cory Booker (@CoryBooker) August 18, 2013
I'm deeply sad that US citizens (like in CA) are fully abiding by state drug laws & helping sick ppl, yet face federal prosecution @LVKen7

— Cory Booker (@CoryBooker) August 18, 2013
He gave an extensive response to a question about how he thought marijuana decriminalization would impact Newark during a Reddit AMA in 2013:
"I believe too many of my young people are being unfairly punished and chewed up by the criminal justice system over small amounts of marijuana. Their lives are being severely and adversely affected by the sheer number of arrests and incarcerations we are making. When a young person enters a system, it often leaves them worse off than other lower cost interventions would."
The then-mayor said in the same comment that while "non-medicinal use of the drug is unhealthy for those who use it, and for society…the vast majority of the damage done by marijuana comes from how we as a society have responded to its use and trade. We spend billions of dollars a year with little effect, and with the further price tag of delegitimization of our laws and law enforcement, and making criminals of so many otherwise law abiding americans."
In another comment in the same thread, Booker said "the so called War on Drugs has not succeeded in making significant reductions in drug use, drug arrests or violence. We are pouring huge amounts of our public resources into this current effort that are bleeding our public treasury and unnecessarily undermining human potential. I see the BILLIONS AND BILLIONS of dollars being poured into the criminal justice system here in New Jersey and it represents big overgrown government at its worst."
During a separate Reddit thread, he called the drug war "an absolute failure," adding:
"It is consuming gross amounts of our national treasure and destroying the lives of millions of people that could, with the right policy, be far more productive in our society. More than this, it is a strong contributor to the continuance of cycles of poverty and the further frustration of existing gross racial disparities. I am outraged by this reality and have and will dedicate much of my time and energy to helping our nation get out of this trap that is adversely affecting all of us."
"With changing our drug policy and reforming criminal justice we can help make our streets safer, save taxpayer dollars and increase the productivity of hundreds of thousands of Americans," he added in another comment.
In a video taped for a conference of drug policy reform advocates, Booker called the war on drugs "a cancer on the soul of our country."
While the senator was quick to embrace medical marijuana legalization, he said in 2014 that he remained undecided on full legalization—but argued that the fact that states like Washington had already legalized "is a really valuable American laboratory."
"I am encouraged voters stepped out into this laboratory. If it's a failure, it's a failure. But if it's a success and it doesn't hurt public safety and improves the economy by providing greater opportunities, and doesn't cause more crime, then I will be open to legalization."
Booker was one of more than 1,000 leaders from around the globe who signed a 2016 letter condemning the failures of the war on drugs and advocating for "real reform of global drug control policy."
He also stopped by a medical cannabis rally in New Jersey in 2014 and thanked reform advocates for their work.
Thanks for your activism! MT @freedomisgreen Thanks Cory 4 stopping by at NJ medical #marijuana rally in Trenton Thurs! Made activists' day

— Cory Booker (@CoryBooker) October 3, 2014
At a press conference unveiling the 2017 version of the CARERS Act, Booker hinted that he was inclined to back full legalization but didn't want to detract from the bipartisan momentum behind medical marijuana legislation.
"This press conference and this bipartisan bill is about medical marijuana," he said. "You can be confident that you'll be hearing from me soon on a lot of the issues that are before New Jersey. But where I am on this issue, I don't want to take away from where we have a bipartisan coalition."
The CARERS ACT would allow States to decide what is legal regarding medical marijuana: pic.twitter.com/fnt7lWeBWv

— Cory Booker (@CoryBooker) April 11, 2016
In an interview with CNN in 2015, the senator said that multiple presidents and lawmakers have admitted to using cannabis recreationally and that it is hypocritical for those same individuals opposing medical marijuana legalization.
"Let's stop the pot hypocrisy," he said. "People that are in public office all throughout the Senate have said, 'hey, I've smoked marijuana recreationally.' How—how much of a hypocrite do you have to be to say that I broke American laws using pot as a recreational thing and that I'm not going to support this idea that as a medicine for severely sick people, that they shouldn't be able to access this drug?"
He also called out Kevin Sabet, president of the anti-legalization group Smart Approaches to Marijuana for resisting cannabis rescheduling in order to free up researchers to study the plant. He asked why, if Sabet felt the difference between Schedule I and Schedule II was negligible, and researchers say that rescheduling would make it easier to study cannabis, he would oppose it.
"Clearly—cleary it's optics that your'e concerned about," Booker said. "Clearly this makes a difference. But clearly the downside of this—the danger of this—is not that families will be hurt. You're just saying that they won't be helped enough."
In a Senate floor speech, Booker criticized fellow lawmakers for preventing Washington D.C. from using local funds to legalize and regulate adult-use cannabis sales, saying that "self-determination of the people is at the core of our democratic ideals as a nation" and "despite this, Washington D.C., with a population larger than two of our states, sees the constant undermining of this very principle."
When the Drug Enforcement Administration announced that it would be approving applications for additional cannabis manufacturers for federal research purposes, Booker applauded the move but said the agency "hasn't gone far enough."
.@Corybooker Statement in Response to DEA Announcement on Medical Marijuana: https://t.co/Q9J8T2G3K6

— Sen. Cory Booker (@SenBooker) August 12, 2016
"While this announcement is a step in the right direction, the DEA's failure to reclassify marijuana is disappointing," he said in a press release. "There are Americans who can realize real medical benefits if this treatment option is brought out of the shadows, and choosing to ignore the medical value of marijuana defies common sense and the scientific evidence."
In the years since President Donald Trump took office, Booker has stepped up his advocacy efforts and broadened his views on marijuana reform, which eventually led him to endorse full legalization.
For example, he called Sessions "one of the greatest threats to the safety of our local communities in America" amid concerns that the Justice Department was preparing for a crackdown on legal cannabis states.
"If you try to start prosecuting marijuana… you create more violence and more danger as well as greater government cost," Booker said. "These policies that he's doing ultimately go to the core of the safety of our communities."
"If we can overcome Strom Thurmond's filibuster against the civil rights bill, we can overcome a U.S. Attorney General who is out of step with history and out of step with his party."
And after Sessions rescinded the Cole memo, an Obama-era guidance document to federal prosecutors on priorities for marijuana enforcement, Booker took to the Senate floor to condemn the move. The Cole memo, he said, "was a critical step and a move in the right direction, undoing some of the catastrophic damage that has been caused by the failed war on drugs."
"This is an attack on our most sacred ideals and the very purpose of the Department of Justice, which is to protect Americans, to elevate ideals of justice and to do right by people," he said. He expanded on that point in a press release:
"Jeff Sessions' determination to revive the failed War on Drugs knows no bounds. History has shown that our deeply broken drug laws disproportionately harm low-income communities and communities of color and cost us billions annually in enforcement, incarceration, and wasted human potential, without making us any safer. This unjust, backwards decision is wrong for America, and will prove to be on the wrong side of history."
Trump's seeming admiration of Philippines President Rodrigo Duterte's drug policy, which is reported to have involved extrajudicial killings of hundreds of people suspected of using or selling drugs, also earned Booker's condemnation. He said Trump's praise of the leader "disturbs me to my core."
Trump basically praised Duterte's government for murdering people in the streets over a War on Drugs. That disturbs me to my core. pic.twitter.com/P48btp2CYp

— Cory Booker (@CoryBooker) May 27, 2017
Clearly @realDonaldTrump has not seen the tragic @nytimes photos exposing Duterte's savage war on drugs campaign: https://t.co/5wcQxMvdZy

— Sen. Cory Booker (@SenBooker) May 24, 2017
At the same time that Booker was putting pressure on the Trump administration for taking a regressive stance on cannabis policy, he became increasingly vocal about the adult-use legalization. In 2017, he introduced the Marijuana Justice Act—a piece of cannabis legislation that not only ends prohibitions but also represented a paradigm shift in the reform movement for its provisions punishing states that have unfair enforcement practices.
"Federal marijuana policy has long overstepped the boundaries of common sense, fiscal prudence, and compassion," he said. "Not to mention the hypocrisy of presidents, senators and Congress members openly admiring they have done a drug that others in this country, less privileged, have been arrested for."
More recently, the senator pressed Trump's attorney general nominee, William Barr, on whether he thought it was "appropriate to use federal resources to target marijuana businesses that are in compliance with state law."
The line of questioning caused Barr to say he would not go after state-legal cannabis businesses if confirmed, and he also urged lawmakers to resolve conflicting federal and state marijuana laws.
Policy aides to Booker told The Washington Post on the day he announced his presidential candidacy that "legalizing marijuana" and "giving federal money to areas the government determines were most hurt by the war on drugs" would be central components of his platform.
Booker invited a man who was formerly incarcerated for selling drugs as his guest to Trump's 2019 State of the Union address. "Edward's experience illuminates the deep injustices that exist within our broken criminal justice system—a system that preys upon our most vulnerable communities—the poor, the mentally ill, people of color," he said.
The senator said that while he's happy to see growing support for cannabis reform, he wants the conversation to focus more on social and racial justice.
"I am pleased to see public sentiment moving as it is, but I have an approach to marijuana legalization that sees it as a justice issue and not just as an adult-use issue," he told the Boston Globe. "The damage that the enforcement and prohibition has done to our country is outrageous, unacceptable, and violates our values."
Personal Experience With Marijuana
Booker said that personal experience was not what informed his position on cannabis.
"I have never smoked marijuana, I have never smoked a cigarette, I have never eaten marijuana, I have never tried another drug, I have never drank alcohol," he told Vice. "This to me is not an issue I come at through my own experimentations."
"I come at this as an issue of justice, as an issue of safety for our communities, as an issue of utter fairness," he said. "But I will tell you what, I might have my first drink of alcohol if my bill can become a law."
Booker has also spoken about the differing experiences with cannabis enforcement for people in the urban community he lives in as compared to those whom he attended to elite colleges with.
"I live in an inner city community that has had a very different experience with marijuana prohibition than the affluent communities that I grew up in and that the universities and colleges I attended — and that's just not fair," he told the Boston Globe.
Marijuana Under A Booker Presidency
It is abundantly clear that Booker would be a powerful advocate for federal marijuana reform if elected president. His consistent condemnation of the drug war, in addition to his leadership on the issue of legalization in the Senate (particularly his sponsorship of the Marijuana Justice Act), makes him one of the fiercest proponents of reform in Congress. It stands to reason that he'd continue that work in the White House.
Where Presidential Candidate John Delaney Stands On Marijuana
CDC Official Pushes Back Against Congressman Linking Legal Marijuana To Vaping Deaths
A top official with the Centers for Disease Control and Prevention (CDC) emphasized on Wednesday that the majority of vaping-related injuries associated with THC-containing cartridges are being traced back to the illicit market, rather than state-legal cannabis shops.
During a hearing before the House Appropriations Labor, Health and Human Services, Education, and Related Agencies Subcommittee, Rep. Andy Harris (R-MD) argued that the spike in vaping issues throughout the country demonstrates that states prematurely implemented legal marijuana markets, putting consumers and young people in particular at risk.
But that's not quite an accurate reflection of what preliminary data has shown, CDC Principal Deputy Director Anne Schuchat said in reply.
"Is the feeling that the states have gone ahead basically approving these THC-containing substances through regulation when they were basically unhealthy?" Harris asked. "They basically didn't have the scientific information about whether this was safe, but they were approving these compounds—is that right?"
"I mean they were legally sold, is that what you're saying? They were legally sold, they ended up hurting our children and these are when the states claim, 'don't worry, it's all safe, we'll regulate it,''" he continued. "We don't have the knowledge to know what's safe and what isn't, do we?"
While there are knowledge gaps, Schuchat explained that legal dispensaries don't appear to be the hub of contaminated products.
"Let me clarify, for the lung injury outbreak, while the vast majority report using THC-containing pre-filled cartridges, they report getting them from informal sources or off the street, not necessarily from licensed dispensaries," Schuchat said. "So far that's what we found, but we're still gathering data."
Harris also asked the official whether the roughly eight percent of adolescents who report using THC-containing vaping products are using them for medical or recreational purposes, seemingly assuming that those individuals obtained them from state-legal sources and not the illicit market.
"We probably ought to study the use of marijuana a little bit more before we go willy-nilly and make it available recreationally throughout the country," Harris said. "There's a big discussion about medical versus recreational, are these eight or nine percent, are they using it because they have the usual indications that people claim for medical marijuana or are they just using it recreationally? What's your feeling, doc?"
"We don't have data. There's a lot of anecdote," Schuchat replied. "But one thing I would say is there's a lot of debate out there about whether legal status makes things better or worse in the states because some of our concerns right now are about the counterfeit and black market—whether the substances that are in products that are completely unregulated by the states are riskier than the products that are regulated by the states."
"I don't think we have good data either way, but that's a discussion that's happening," she said.
Harris followed up by asking whether states are regulating THC cartridges, and the CDC official said that's the case in states where such products are legal but that each state "has to set up their own plan on how they're going to do the regulation."
Former Food and Drug Administration Commissioner Scott Gottlieb has also discussed regulatory limitations associated with having a state-by-state approach and argued that states are ill-equipped when it comes to enforcement. Gottlieb said last week that the federal government should be involved in regulating state markets when it comes to policies on THC potency and permitted methods of consumption, for example, though he argued that vaping cannabis should be banned outright.
One regulation that's enforced across the board in adult-use states is a 21 and older age requirement to purchase cannabis products. And experts believe that the reason most lung injuries and deaths are being linked to "informal sources" is because some illicit producers are adding thickening agents to the THC oil that are dangerous to inhale, which is something that would be prohibited under quality control standards imposed in legal marijuana markets.
There have been rare instances where individuals who experienced lung problems reported purchasing vaping products from licensed dispensary, including a case in Oregon that led to a man's death, but regulators have stressed that it remains unclear whether those legally obtained products are at fault.
"It doesn't necessarily mean the individual got sick from products that they had purchased at these dispensaries, we just know that the individual shopped at a couple of dispensaries prior to getting ill," Jonathan Modie, spokesperson for the Oregon Health Authority, told Willamette Week. "We're still waiting to get samples of the products and then we send that off for testing."
CDC released a report last week that recommended people abstain from using vaporizer products that contain THC, noting the prevalence of cases where the compound was involved. The agency added that the "possibility that nicotine-containing products play a role in this outbreak cannot be excluded" and therefore it "continues to recommend that persons consider refraining from using e-cigarette, or vaping, products that contain nicotine."
Some observers neglected to acknowledge that nuance, however, with prohibitionist group Smart Approaches to Marijuana and Politico nonetheless reporting that CDC advised against the use of cannabis vaping products exclusively.
MASSIVE: The CDC has narrowed its warning on vaping, urging Americans to only avoid vaping THC products.

Statement forthcoming. pic.twitter.com/ofMqdp0TD7

— SAM (@learnaboutsam) October 11, 2019
The CDC is now exclusively warning people not to vape THC amid the outbreak of related lung illnesses. Previous guidance advised against the use of all e-cigarette products https://t.co/Y5qVfMUNep

— Brianna Ehley (@Briannaehley) October 11, 2019
Earlier in Wednesday's House subcommittee hearing, lawmakers asked about CDC's research efforts into the health risks of THC, and Rep. Jaime Herrera Beutler (R-WA) expressed surprise after learning that CDC isn't actively funding any studies into the subject.
"We don't have a marijuana funding line through your appropriations," Schuchat said. "We have broader lines that we use to support the core work that we do, but we're not funded to do research on marijuana."
Herrera Beutler (R-WA) said she's "ready to help step up and get you what you need," but that "you're the doctors and the researchers" and the committee needs CDC's help in order to best steer resources.
Former FDA Chief Wants Federal Government To Regulate State Marijuana Markets
Photo courtesy of YouTube/House Appropriations.
New Mexico Governor's Working Group Releases Marijuana Legalization Proposal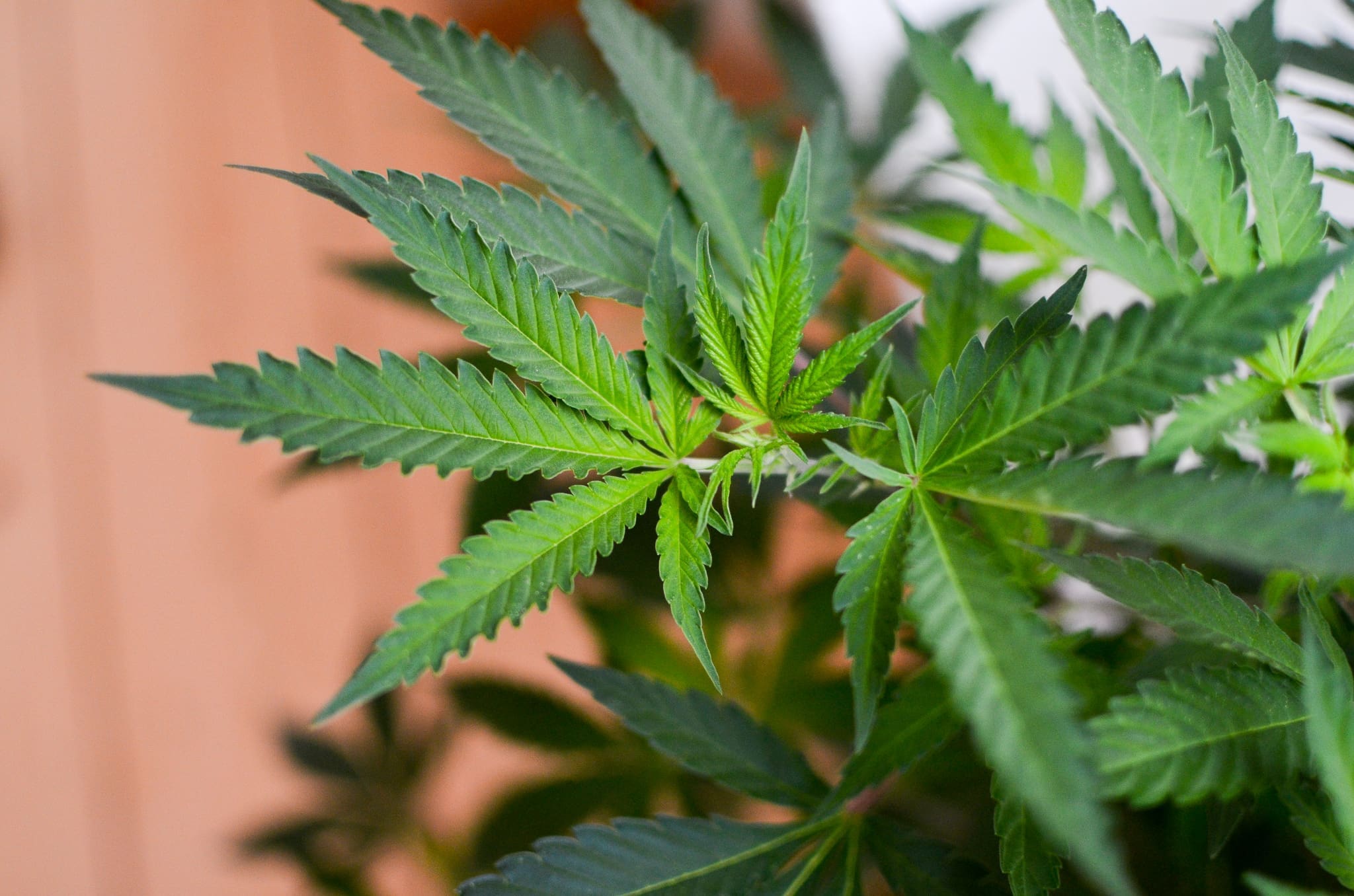 A governor-appointed working group in New Mexico released its recommendations for a legal marijuana market on Wednesday.
Gov. Michelle Lujan Grisham (D) formed the group in June, urging the panel of experts to develop a legalization plan ahead of the next legislative session, which begins in January 2020 and last just 30 days. That means New Mexico could be the next state in the U.S. to legalize early next year.
The group's report includes recommendations touching on everything from packaging requirements to promoting social equity in the industry to the allocation of tax revenue from cannabis sales.
"Through more than 30 hours of public meetings across the state, and with the help of more than 200 pages of public comment, the members explored every aspect of legalization, both good and bad," Albuquerque City Councilor Pat Davis, chair of the working group, said in a press release. "As our report makes clear, New Mexico can and should learn from missteps in other states and we have both the ingenuity, talent, and healthy level of skepticism required to get it right."
An independent economist estimated that the state would gain 11,000 jobs and sales would reach $620 million by the fifth year of legalization's implementation. The combined estimated tax revenue from medical and recreational cannabis sales would be $100 million annually.
Among the recommendations are policies for automatic expungements of marijuana possession convictions, putting patients first by exempting medical cannabis from taxes, setting product requirements and funding a low-income patient subsidy program to lower the cost of marijuana.
Citing law enforcement concerns, the group also suggested prohibiting home cultivation or requiring licensing for those who wish to grow their own. Medical cannabis patients would still be allowed to cultivate their plants as under current law, and that activity by other people would at least be decriminalized for up to six plants "to remove felony criminal implications for low-level personal production."
Nora Meyers Sackett, Lujan Grisham's press secretary, told Marijuana Moment in an email that the governor is "pleased that the working group incorporated her priorities for any potential legalization bill into their study, namely: Rigorous protections for the medical program, public safety and workplace concerns, clear labeling and other areas."
"The governor will be reviewing the recommendations, and the next steps will be to incorporate the recommendations of this working group into balanced legislation and working to win the support of legislators and stakeholders ahead of the session," she said.
Here's a summary of some of the 23-member group's other recommendations: 
—Ensure that cannabis products are clearly labeled to reflect accurate dosing and maintain strong testing standards.
—Prohibit marijuana advertisements that feature children, cartoons or anything that would entice youth.
—Deter illicit markets by prohibiting jurisdictions from opting out of allowing cannabis businesses, but allow them to impose certain regulations such as hours of operation and zoning restrictions.
—Use tax revenue to fund law enforcement training to identify drug-impaired driving.
—Set aside funds to help provide access to capital for communities and small businesses to launch cannabis companies.
—Use revenue to to "support housing, job training and education programs statewide."
—Set low fees for "micro business" licenses so that small family farms and entrepreneurs can enter the market.
—Study the demographics of the industry to ensure equity.
— Set aside funds for local jurisdictions to use revenue in the manner they see fit.
—Impose a tax rate that's no more than 20 percent, with the goal being a total 17 percent tax rate.
—Impose penalties for selling cannabis to minors, consuming in a vehicle and any other unlicensed sales.
"Together, we believe the framework we are submitting is right for New Mexico," Davis said in a letter to to the governor. "It is clear that we have both the necessary apprehension that goes with this venture, as well as the talent and capital to make this happen the right way."
"Done well, we will create more than 11,000 new jobs—more than education and mining combined—in communities statewide," he said. "And by giving local leaders the ability to regulate the time, place and manner of retail, we preserve important local control options so that Albuquerque and Roswell can develop with this industry on their own terms."
The working group's report comes months after the House passed a legalization bill that would provide for legal sales to be conducted mostly through state-run stores. That legislation advanced in a Senate committee but later stalled. In September, the group said it opposed the idea of having the government control the marijuana market.
Around the time that lawmakers were working on a legalization measure, the legislature passed a more limited bill to decriminalize cannabis possession, which the governor signed in April. The law officially took effect on July 1.
While it's yet to be seen what policy recommendations make it into next year's legislation, New Mexico is one of several states competing to have the most comprehensive and thoughtful legalization models in the country. Illinois lawmakers touted their cannabis law as the new gold standard when the governor signed a legalization bill into law in June, and a pair of Pennsylvania senators similarly argued that legislation they introduced on Tuesday would be superior to existing regulatory schemes.
Read the New Mexico working group's marijuana report below: 
New Mexico Marijuana Workin… by Marijuana Moment on Scribd
Pennsylvania Senators File Comprehensive Marijuana Legalization Bill
This story was updated to add comment from the governor's office.
Photo courtesy of Philip Steffan.
Where Canada's Political Parties Stand On Marijuana And Drugs Ahead Of The Election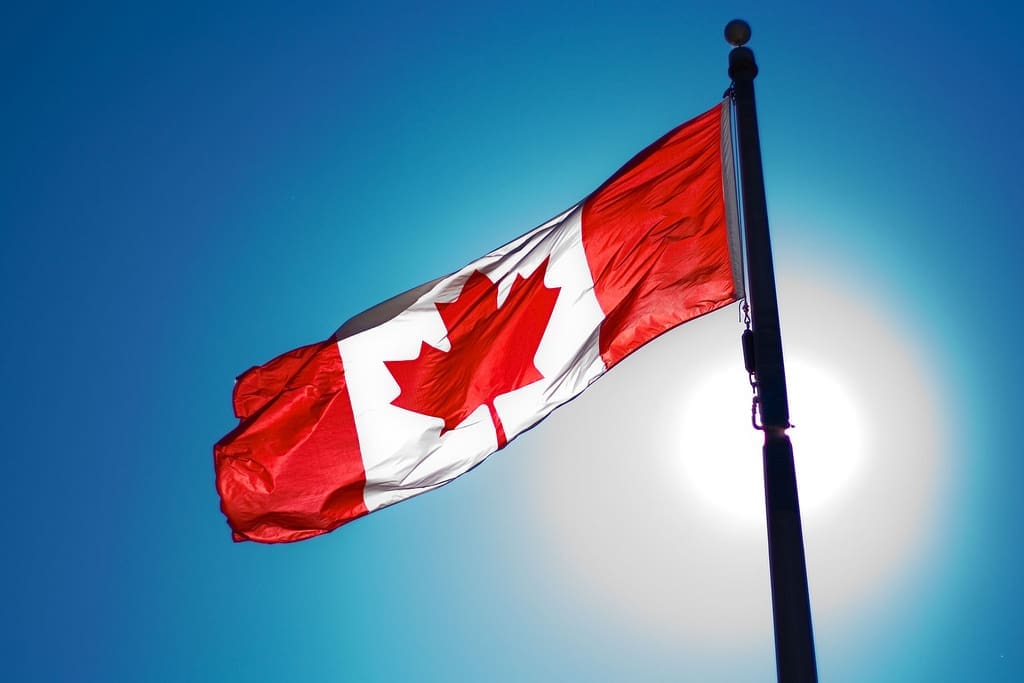 Canadian voters will decide on Monday whether Prime Minister Justin Trudeau's Liberal Party will retain control of the federal government, or if one of several competing parties will get a chance to take over.
The result of the election could have a variety of implications for marijuana policy about one year after the country legalized cannabis—a reform move that Trudeau campaigned on in 2015.
But it's not just marijuana positions that separate the parties, as broader drug policy issues have also exposed differences in the direction Canada may take depending on which party controls the House of Commons.
Here's a breakdown of where each party and their respective leaders stand on drug policy.
Liberal Party: Justin Trudeau
During his first campaign for prime minister, Trudeau pledged to legalize cannabis nationwide if elected—and while it didn't materialize as quickly as he'd anticipated, marijuana prohibition was officially ended for adults in October 2018.
But while the prime minister scored points with advocates for making good on his promise, he's disappointed others with the specifics of its implementation and for repeatedly declining to give his support to broader drug decriminalization efforts.
Trudeau was asked in February 2018 whether his administration would consider lifting criminal penalties for opioid possession as a means to combat the drug crisis. He responded that the policy is "not a step that Canada is looking at taking at this point."
"It's not part of the plan," Trudeau, who admitted to using cannabis while serving in the House of Commons, said. "There are many steps we can and have taken."
He made similar comments when he was asked about the same issue the previous year, stating that the country "is not looking at decriminalization or legalization of any other drugs other than what we're doing with marijuana."
The reasoning, Trudeau said, is because "there's a lot of other tools that we are using right now instead."
"We are going to focus on getting the control and regulation of [the] marijuana regime right, and that's quite a handful right now," he said. "We're not looking at any other steps."
Trudeau's views on the issue don't necessarily align with those of his party, however. Liberal delegates voted in favor of a resolution that sought to remove criminal penalties for drug offenses at a convention last year, hoping to put the policy on the party's campaign platform for this upcoming election.
"The Government of Canada should treat drug abuse as a health issue, expand treatment and harm reduction services and re-classify low-level drug possession and consumption as administrative violations," the measure stated.
Following the vote, however, Trudeau said at a press conference that "it's not part of our plans."
The party did ultimately adopt a formal platform backing certain harm reduction policies such as safe consumption sites and stipulating that first-time non-violent drug offenders should be diverted to drug treatment court in order to "help drug users get quick access to treatment, and to prevent more serious crimes."
During a debate with Conservative Leader Andrew Scheer last month, decriminalization came up again. While Trudeau initially said it wasn't on the party's agenda "at the moment," he later clarified in a press scrum that "we will not be further decriminalizing any drugs other than cannabis."
Bill Blair, the parliamentary secretary to the minister of justice, said in April 2018 that the government had "no plans to legalize or decriminalize any other drugs" besides marijuana.
But despite opposition from the administration, some Liberal lawmakers have been undeterred. MP Nathaniel Erskine-Smith introduced a bill in July that would repeal sections of federal drug law that concern possession, effectively decriminalizing the controlled substances.
And the House of Commons Standing Committee on Health, which is controlled by the majority Liberals, issued a report in June recommending the government "work with provinces, territories, municipalities and Indigenous communities and law enforcement agencies to decriminalize the simple possession of small quantities of illicit substances."
Conservative Party: Andrew Scheer
All but one member of the Conservative Party, including Scheer, voted against legalizing marijuana last year. However, if elected to the majority, Scheer said lawmakers wouldn't seek to overturn the law.
"We will maintain…the fact that cannabis is legal, we are not going to change that and we do support the idea of people having those records pardoned" for prior cannabis offenses, he said in June.
Scheer asked about position on cannabis. Says he won't change legal status but will spend on research on effects and prevent children from getting it.

— Adam Hunter (@AHiddyCBC) June 25, 2019
While he's pledged to uphold the legal marijuana program, the Conservative leader said during a debate with Trudeau that he'd use funds for cannabis tax revenue to increase enforcement against the illicit market. Scheer also accused the prime minister of promoting a "secret agenda" to decriminalize and legalize "hard drugs."
The party also pushed advertisements on Facebook that falsely accused the Liberals of seeking to "legalize hard drugs."
"This is yet another example of Conservatives copying the American right-wing playbook, spreading false information to scare and mislead voters," Liberal Party spokesperson Joe Pickerill said in response to the ads.
Conservative Senators visited Washington, D.C. to meet with then-Attorney General Jeff Sessions in April 2018. The purpose of the trip, according to a press release, was to investigate the "predictable consequences of legalization for Canadians traveling to the United States" by discussing the matter with the anti-marijuana official.
Though Scheer and other Conservative lawmakers have derided drug policy proposals from the Liberals, their official party platform does stress the need to craft drug laws that treat addiction as a public health issue.
"To help more Canadians recover from addiction, we will revise the federal government's substance abuse policy framework to make recovery its overarching goal," the platform states. "We will reorient the Canadian Drugs and Substances Strategy towards ensuring that every addict has the opportunity to recover from their addiction and to lead a drug-free life and that all policies that fall under the Strategy have recovery as their objective."
Conservatives also voiced support for expanding drug treatment facilities, funding education campaigns that encourage young people to avoid illicit substances and partnering with school districts and other institutions to clean up used needles.
New Democratic Party (NDP): Jagmeet Singh
All NDP lawmakers present for the vote on the cannabis legalization bill supported it. The party has not shied away from broader drug decriminalization, and members have emphasized the need to promote restorative justice in Canada's marijuana program.
"New Democrats believe that there is much more we can do to save lives and support those struggling with opioids," the party's platform reads. "In government, we will declare a public health emergency and commit to working with all levels of government, experts and Canadians to end the criminalization and stigma of drug addiction, so that people struggling with addiction can get the help they need without fear of arrest, while getting tough on the real criminals—those who traffic in and profit from illegal drugs."
The platform voiced support for expanding overdose prevention facilities and investigating the role of pharmaceutical companies in the opioid crisis and ensuring that the public is compensated if the industry is found culpable.
"We will also proactively expunge criminal records for Canadians convicted of minor cannabis possession," NDP said. "With cannabis now legal in Canada, too many people are still burdened with criminal records for simple possession—records that mean real hardships that affect their employment opportunities and their ability to travel. These records for minor cannabis possession will be completely erased, allowing people to get on with building their lives."
Singh has repeatedly proposed decriminalization as a solution to the country's drug problems.
"I can tell you from personal experience, but I can also show you—and I'm sure you all know that there's a preponderance of evidence when we look at those folks that are being charged with personal possession of a controlled substance people that are being arrested and incarcerated, these are folks that are struggling with issues of mental health of addiction and poverty," Singh said in November 2017. "To me poverty, mental health and addictions don't sound like criminal justice problems. They sound to me like a social justice problem that should be dealt with like a social justice problem."
"That's why I'm calling for the decriminalization of all personal possession offenses when it comes to drugs, to make a difference in the lives of people and actually bring real change," he said.
During a debate as Singh was competing to become leader of NDP, he emphasized his decriminalization proposal.
"I would call for the immediate decriminalization of all personal possession offenses when it comes to drugs. Period," he said.
NDP has also been critical of the rollout of Canada's legal marijuana law, with the party writing in September that "Justin Trudeau's Liberals had plenty of time to get this right" and it's "not enough," referring to the limited number of pardons for cannabis convictions that the government had issued.
Justin Trudeau's Liberals had plenty of time to get this right. This is not enough. The NDP is going to keep fighting for criminal records for Canadians convicted of minor cannabis possession to be expunged.https://t.co/jh55LJmpbe

— NDP (@NDP) September 9, 2019
"The NDP is going to keep fighting for criminal records for Canadians convicted of minor cannabis possession to be expunged," they said.
NDP MP Don Davies unsuccessfully tried to get unanimous consent for a measure to "immediately provide pardons for those burdened by criminal records for cannabis offenses that will soon be legal" shortly after the legalization bill passed.
"For some people in Canada, and in some places, pot has been effectively legal for years," Singh said in October 2018. "But depending on who you are, the color of your skin, and where you live, there's a different set of rules."
With #CannabisLegalization let's remember that pot has been effectively legal for some Canadians for years while others, predominately Indigenous & racialized ppl, are still being punished by criminal records affecting their daily lives. Let's delete these records once & for all: pic.twitter.com/wdXBiJCui7

— Jagmeet Singh (@theJagmeetSingh) October 16, 2018
A private member bill introduced by NDP MP Murray Rankin to expunge criminal records for cannabis possession was rejected by Liberal lawmakers in May despite agreement that minority communities have been disproportionately impacted by federal drug laws.
In May, NDP urged their Liberal colleagues to answer questions about the impact of medical cannabis taxes on patients.
"The Liberal tax on medical cannabis is unfair and damaging to the health of patients. It shows that the Liberal government is out of touch with the reality of people," NDP Deputy Leader Alexandre Boulerice said. "So far, my questions to the Minister have gone unanswered. But this time, I hope that he will finally justify the stance taken by the Liberals."
"Medical cannabis must be treated just like other prescription drugs. Its price must be reviewed and untaxed in order to allow patients to treat themselves properly," Boulerice said. "Some patients are forced to pay hundreds or thousands of dollars each month to get their medication. This is wrong!"
Green Party: Elizabeth May
May voted for the cannabis legalization bill, and the Green Party platform backs decriminalizing all drugs, pledging to "address the opioid crisis as a health-care issue, not a criminal issue, by declaring a national health emergency."
"Drug possession should be decriminalized, ensuring people have access to a screened supply and the medical support they need to combat their addictions," it says.
The platform includes several provisions aimed at reforming the current legal marijuana regime.
"A year into the legalization of cannabis, the flaws in the regulatory framework for cannabis production and sale are evident and a reform agenda is emerging," the party said, adding that the government's regulatory approach "treats the production of cannabis as uniquely dangerous" and that's contributed to the ongoing presence of an illicit market.
To combat the issue, Green Party said it would lower the federally set price of marijuana to be more competitive with illicit sellers, eliminate "excess plastic packaging" requirements, remove excise duties and sales tax on medical cannabis products, allow outdoor cultivation, impose organic production standards and allow CBD to be marketed as a natural health supplement.
"Security requirements mean growers must use more energy and water and deal with diseases and pests that thrive in greenhouses, increasing costs and hobbling their ability to meet production expectations," the platform says.
Other policies the party supports include expanding funding of community-based organizations that test drugs for safety and increase the availability of the overdose reversal medication naloxone.
"We must stop treating drug addiction as a criminal issue and start treating is as a health-care issue," May said in a press release last month announcing her party's support for decriminalization. "This is a national health emergency."
"The opioid crisis is a national tragedy that is devastating communities and families across Canada," she said. "We have to abandon old notions of the 'war on drugs' and join the battle that really matters—the fight to save Canadian lives."
"It's hard to stand up as a national party leader and say it's time to decriminalize all illicit drugs," May said during a press conference. "It's what we have to do."
"We have to take emergency steps in an emergency situation, and it's far too dangerous to allow people, whether they're living on the streets or living at home with their parents…to have illicit drugs that are not thoroughly screened for fentanyl contamination," she said.
Bloc Québécois: Yves-François Blanchet
Members of the Bloc Québécois, which is primarily focused on advocating for Quebec sovereignty, voted against the marijuana legalization bill.
The party's leader, Blanchet, doesn't appear to have extensively discussed cannabis or drug policy issues.
Former Bloc Québécois Party Leader Martine Ouellet was more outspoken about the need for reform and said in 2017 that the country should nationalize a legal cannabis market.
"With the legalization…it creates a brand new market and [it] is a market that is currently occupied by criminal organizations," she said. "The choice we have, do we want it to go from criminal organizations to private firms, big corporations, or if we want these profits to go from criminal organizations to all citizens?"
Ensuring that individuals provinces have the jurisdiction to allow or ban home cultivation for personal use was reportedly a key policy the party supported.
People's Party of Canada (PPC): Maxime Bernier
Bernier, voted against the cannabis legalization bill as a Conservative lawmaker but said that he would not reverse it if elected. However, he pledged to remain watchful of the industry.
"In the longer term, my main worry is to make sure that we see the illegal market significantly reduced and ideally disappear," he said through a spokesperson. "That was one of the key justifications for cannabis legalization."
"If [the illicit market] stays large, we would look at regulatory and tax changes to ensure the legal market is better served," he said. "We do not have any specific proposal for now. Same thing for edibles."
According to Burnaby Now, Bernier has said that he's in favor of marijuana legalization in principle and that the country should review the impact of safe consumption sites.
When running as for the leadership of the Conservative Party in 2016, Bernier welcomed an endorsement from Marc Emery, the so-called "Prince of Pot" who has since faced allegations of sexual misconduct. Emery said at the time, "I don't even know what his position on marijuana is and I don't care because for me Maxime Bernier represents a long-term future on all the issues" during a radio interview.
Glad I was able to spark your interest @MarcScottEmery here's a donation link to pass around https://t.co/iDdUUcV8sy https://t.co/GegCkCShKh

— Maxime Bernier (@MaximeBernier) September 14, 2016
Days before Bernier formally launched the PPC last year, Emery told The Toronto Star that he "totally" endorses the candidate's policies.
"I've never seen anything I disagree with," Emery said.
Laura-Lynn Tyler Thompson, a PPC candidate, said earlier this year that the party does not have an official stance on cannabis policy but expressed personal opposition to legalization.
What To Expect
Analysts expect voter turnout to be down for the Liberals, as enthusiasm for Trudeau continues to suffer amid controversy over revelations that he wore blackface and brownface. That's presented an opportunity that some of the lesser parties such as the Greens intend to take advantage of, with May urging voters to elect enough of her party members to the House of Commons to prevent the Liberals from winning an outright majority.
That situation would mean that "the Greens and other smaller parties would hold the balance of power, possibly even including the Bloc Québécois," The New York Times reported.
But regardless of the outcome, what appears certain is that Canada's legal marijuana law will survive no matter which party holds power, though the specifics of how the program will continue to roll out could depend on the electoral results.
A bigger question is whether the country will build on the momentum of cannabis legalization and pursue broader drug policy reforms such as decriminalization or if that movement will stall under unsupportive leadership.
Presidential Candidate Wants To Let Americans Legalize Marijuana Through National Referendum
Photo courtesy of Christopher Policarpio.