World Health Organization Recommends Reclassifying Marijuana Under International Treaties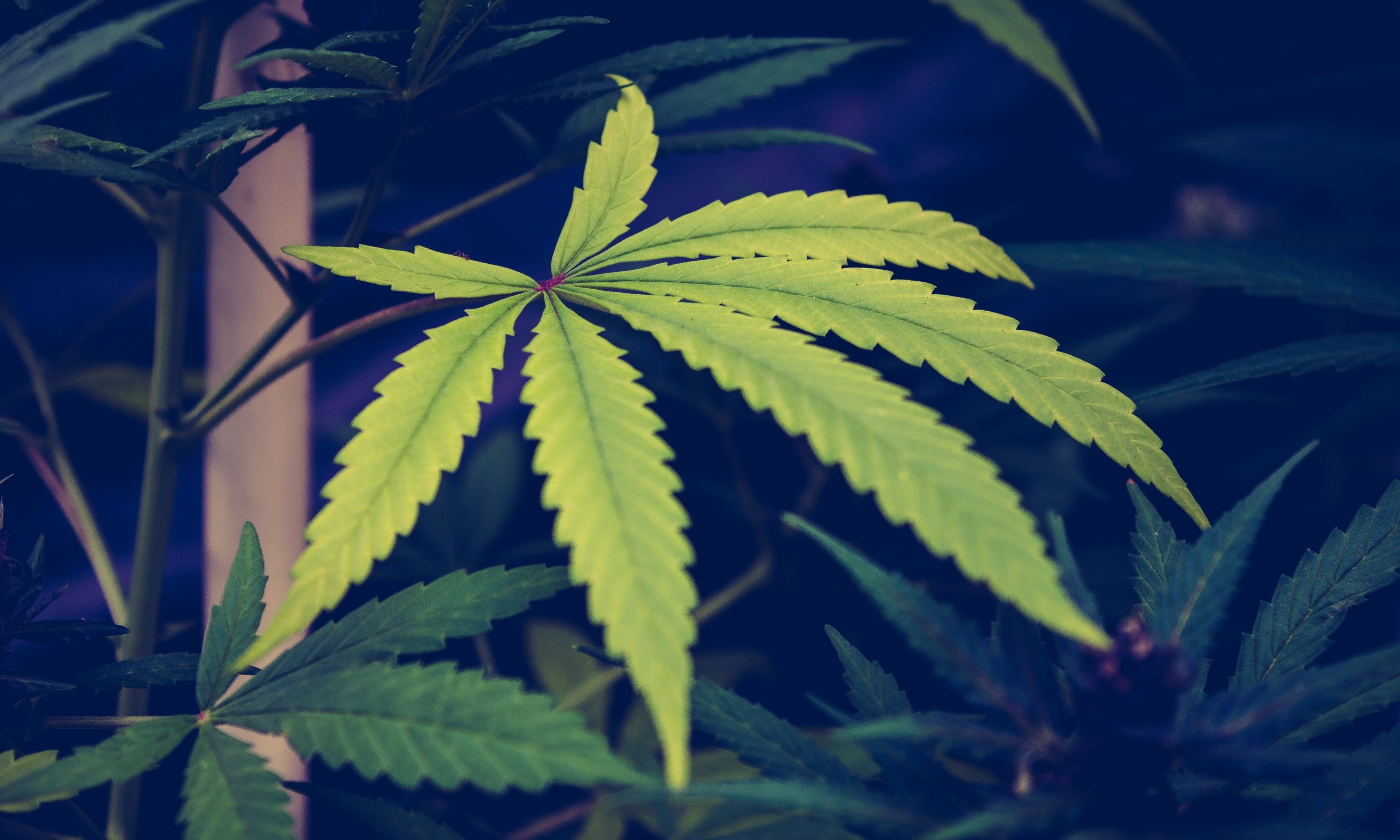 Global health experts at the United Nations are recommending that marijuana and its key components be formally rescheduled under international drug treaties.
The World Health Organization (WHO) is calling for whole-plant marijuana, as well as cannabis resin, to be removed from Schedule IV—the most restrictive category of a 1961 drug convention signed by countries from around the world.
The body also wants delta-9-tetrahydrocannabinol (THC) and its isomers to be completely removed from a separate 1971 drug treaty and instead added to Schedule I of the 1961 convention, according to a WHO document that has not yet been formally released but was circulated by cannabis reform advocates.
Marijuana and cannabis resin would also remain in Schedule I of the 1961 treaty—they are currently dual-designated in Schedules I and IV, with IV being reserved for those substances that are seen as particularly harmful with limited medical benefits. (That's different from the U.S. federal system, under which Schedule I is where the supposedly most dangerous and restricted drugs—like marijuana, heroin and LSD—are classified.)
WHO is also moving to make clear that cannabidiol and CBD-focused preparations containing no more than 0.2 percent THC are "not under international control" at all. It had previously been the case that CBD wasn't scheduled under the international conventions, but the new recommendation is to make that even more clear.
Cannabis extracts and tinctures would be removed from Schedule I of the 1961 treaty under the recommendations, and compounded pharmaceutical preparations containing THC would be placed in Schedule III of that convention.
The practical effects of the changes would be somewhat limited, in that they wouldn't allow countries to legalize marijuana and still be in strict compliance with international treaties, but their political implications are hard to overstate.
Taken together, recommendations, if adopted, would represent a formal recognition that the world's governing bodies have effectively been wrong about marijuana's harms and therapeutic benefits for decades. WHO's new position comes at a time when a growing number of countries are moving to reform their cannabis policies. As such, a shift at the UN could embolden additional nations to scale back or repeal their prohibition laws—even though legalization for non-medical or non-scientific reasons would still technically violate the global conventions.
"The placement of cannabis in the 1961 treaty, in the absence of scientific evidence, was a terrible injustice," said Michael Krawitz, a U.S. Air Force veteran and legalization advocate who has pushed for international reforms. "Today the World Health Organization has gone a long way towards setting the record straight. "It is time for us all to support the World Health Organization's recommendations and ensure politics don't trump science."
The WHO recommendations were initially expected to be released at a meeting in Vienna in December, but the announcement was delayed for unknown reasons. The proposals will next go before the UN's Commission on Narcotic Drugs, potentially as soon as March, where 53 member nations will have the opportunity to vote on accepting or rejecting them.
A number of countries that have historically opposed drug policy reforms, such as Russia and China, are expected to oppose the change in cannabis's classification.
Other nations like Canada and Uruguay, which have legalize marijuana in contravention of the current treaties, are likely to back the reform, as are a number of European and South American nations that allow medical cannabis.
It is not clear how the U.S. will vote. While the country has historically pressured other nations not to reform their own marijuana policies, the reality of legalization in a growing number of U.S. states has made that kind of pressure increasingly untenable in recent years.
The Trump administration moved last year to revoke Obama-era prosecutorial guidance that generally urged non-intervention with local marijuana laws. But the president himself has voiced support for letting states set their own cannabis policies without interference, and attorney general nominee William Barr said during his confirmation hearing that he would not "go after" companies relying on the now-rescinded cannabis guidance.
Thus, it remains to be seen how the administration will direct its UN representative when it comes time to weigh in on the proposed changes to marijuana's status under international law.
If the recommendation on CBD is adopted, however, it could potentially have far-reaching implications in the U.S. Last year, the Food and Drug Administration (FDA) determined that CBD does not meet the criteria for federal control—except for the fact that international treaties to which the U.S. is party could potentially be construed as requiring it.
"If treaty obligations do not require control of CBD, or if the international controls on CBD change in the future, this recommendation will need to be promptly revisited," FDA wrote, adding that the U.S. scheduling placement of CBD should be "revisited promptly" if international treaty obligations changed. Under the clarification being recommended by WHO, no one would be able to argue that CBD is globally scheduled.
The WHO's new cannabis rescheduling recommendations come in the form of a letter, dated January 24, from the Tedros Adhanom Ghebreyesus, the body's director general, to UN Secretary-General Antonio Guterres.
Guterres was Portugal's prime minister when the country enacted a policy of decriminalizing drug possession, a move he touted in a speech to the UN's Commission on Narcotics Drugs last year.
Read the new WHO recommendations below:
WHO says reschedule marijuana by on Scribd
This piece was first published by Forbes.
FDA Says Marijuana Ingredient CBD Doesn't Meet Criteria For Federal Control
Bipartisan Lawmakers Tell DEA To Let Researchers Study Marijuana From Dispensaries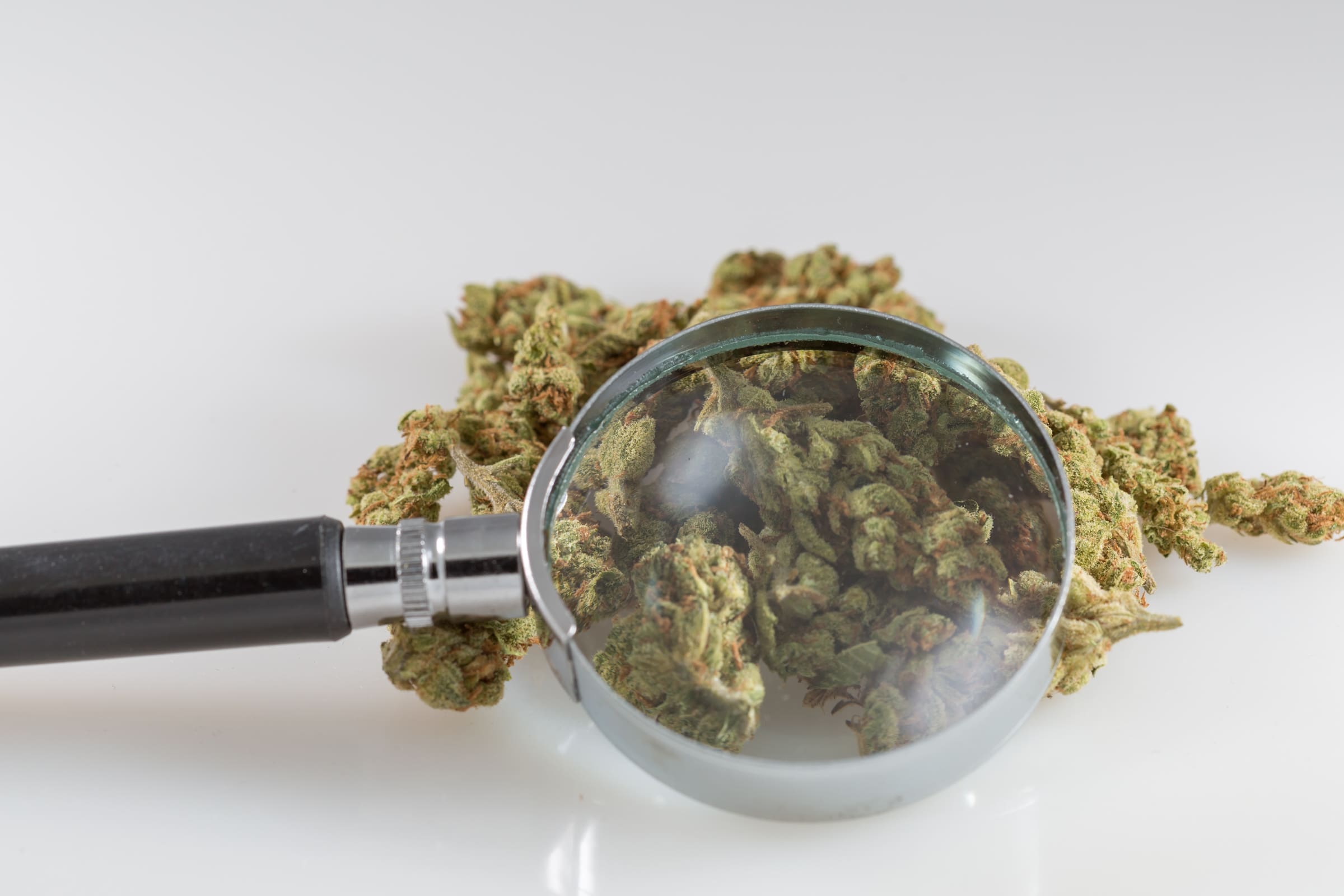 A bipartisan coalition of lawmakers from the House and Senate sent a letter to the Justice Department on Friday, requesting a policy change allowing researchers to access marijuana from state-legal dispensaries to improve studies on the plant's benefits and risks.
The letter, led by Rep. Harley Rouda (D-CA) and Sen. Brian Schatz (D-HI), cites feedback from federal health agencies, which have said that existing restrictions on cannabis have inhibited research. One problem in particular is that there's only one federally authorized manufacturer of research-grade marijuana.
While the Drug Enforcement Administration (DEA) said that it is in the process of approving additional manufacturers, it's been more than three years since they first announced that applications for more growers would be accepted and, more recently, the agency said it would have to develop alternative rules to approve proposals that have been submitted.
"At the same time, the status quo does not address a barrier to research raised by both [the National Institutes of Health] and [the Food and Drug Administration]," the lawmakers wrote in the new letter. That barrier is a ban on researchers being able to obtain marijuana from dispensaries.
"Both agencies recommended that researchers should be able to obtain cannabis from state-legal sources," the letter states.
Today, @SenBrianSchatz and I sent a bipartisan letter to AG Barr, urging the DEA to amend current policies to improve research on cannabis.

It's time to bring our drug research policies into the 21st century.https://t.co/bfpPUhUvQf

— Rep. Harley Rouda (@RepHarley) December 6, 2019
Further, the lawmakers said that there are "problems in industry development of licensed drugs with data from products obtained from third-parties, such as the University of Mississippi."
"In many states, cannabis law and regulations already provide for licensing of industrial manufacturing activities, and products are available for medical use in those states, but not for research leading to FDA licensure," they wrote.
"There is a need for a greater diversity of cannabis products so that research on benefits and risks reflects the realities of what consumers and patients are using. NIH and FDA have strongly recommended streamlining the process for conducting research and product development activities with cannabis and other Schedule I substances, and that the DEA take action to assure that interpretations of processes and policies are universally applied in local DEA jurisdictions."
The lack of chemical diversity in the federal government's cannabis supply has been repeatedly pointed out. One study found that the research-grade cannabis is more similar to hemp than marijuana in commercial markets.
To resolve the research issues, the coalition made two recommendations: 1) to amend internal policy "so as to allow researchers with Schedule I licenses to obtain cannabis-derived products from state authorized dispensaries for research purposes" and 2) issue guidance clarifying that hemp researchers do not need a DEA license to obtain and study hemp because it was federally legalized under the 2018 Farm Bill.
The letter requests a response from DEA by December 20.
A total of 21 members of Congress signed the letter, including Sens. Kamala Harris (D-CA) and Cory Gardner (R-CO), along with Reps. Earl Blumenauer (D-OR), Barbara Lee (D-CA) Matt Gaetz (R-FL) and Joe Kennedy (D-MA).
"Our nation's cannabis research laws are archaic," Rouda said in a press release. "Forty-seven states have legalized some form of cannabis consumption—we must ensure our federal agencies and other licensed institutions can comprehensively study the benefits and risks of cannabis products."
"I thank Senator Schatz, and my colleagues on both sides of the aisle, for joining me to make this common-sense request," he said. "It's time to bring our drug research policies into the 21st century."
Attorney General William Barr received a similar letter from lawmakers about the need to expand the number of federally authorized marijuana cultivators in April.
Read the lawmakers' full letter on expanding marijuana research below:
FINAL Letter to DOJ Re. Can… by Marijuana Moment on Scribd
People Are Skipping Sleep Aids In Favor of Marijuana, Study Reports
Oregon Activists Begin Signature Gathering For 2020 Drug Decriminalization Initiative
Oregon activists have begun collecting signatures for a statewide initiative to decriminalize possession of all drugs.
Three months after petitioners quietly submitted the proposed ballot measure—titled the "Drug Addiction Treatment and Recovery Act" (DATRA)—the signature gathering process has started, with organizers deployed to Portland to raise support.
A long road lies before the activists, who need to collect 112,020 valid signatures from voters in order to qualify for the 2020 ballot. Funding and polling will decide whether they mount a full push for the decriminalization measure in the months to come.
To that end, their efforts are being helped by David Bronner, CEO of the soap company Dr. Bronner's, who told Marijuana Moment on Thursday that he will be investing $250,000 in the decriminalization campaign. An additional $500,000 will go to a separate Oregon initiative to legalize psilocybin for therapeutic purposes.
The Drug Policy Alliance (DPA), which backed Oregon's successful marijuana legalization initiative in 2014, is also supporting this new effort to make low-level drug possession an infraction punishable by a $100 fine with no jail time, rather than a misdemeanor. It remains to be seen how involved in the campaign DPA will be, however.
Peter Zuckerman, a chief petitioner for the decriminalization initiative, told OregonLive on Thursday that it's not guaranteed that the campaign will proceed and that much rides on how much money the group can raise, whether there's public support for the reform move and how staff recruitment comes together.
He said the main thrust of the measure is to take a "health-based approach to drug addiction rather than a criminal justice-based approach."
The proposal caught the attention of Oregon's teachers' union, which said that it supports decriminalizing drug possession but wrote in a comment submitted to the secretary of state in October that it was not taking an official position because it's concerned about another provision that would shift cannabis tax revenue away from schools.
DATRA would make it so most of that revenue would be used to fund addiction treatment programs.
At the same time that activists are collecting signatures and weighing whether to move ahead with the broad decriminalization initiative, another advocacy group is pushing for a measure to legalize psilocybin for therapeutic use, allowing individuals to receive treatment with the psychedelic fungus at licensed health facilities. The group launched its signature drive in September.
Advocates in Portland are also hoping to advance a local measure to decriminalize psilocybin and other psychedelics such as ayahuasca and ibogaine.
Bronner wrote in a blog post that the decriminalization and therapeutic psilocybin legalization campaigns are "already coordinating closely and conserving resources on the statewide signature drive."
He told Marijuana Moment that "we see this as the perfect one two punch in Oregon, legalizing psilocybin therapy that has so much promise for treating drug addiction, at the same time Oregon shifts to a treatment not jail approach."
"And 100 percent confident it's coming together," he said.
All of this comes amid a national movement to decriminalize psychedelics, with activists in almost 100 cities across the U.S. considering pushing for reduced penalties for substances such as psilocybin and ayahuasca. Decriminalize Nature, which is aiding in and tracking these efforts, is also receiving donations from Bronner, he said.
Decriminalization is also gaining traction on the national stage, with two presidential candidates—South Bend, Indiana Mayor Pete Buttigieg and Rep. Tulsi Gabbard (D-HI)—voicing support for the policy change. Former Housing and Urban Development Secretary Julián Castro, another candidate, recently said that he's open to broad decriminalization, while entrepreneur Andrew Yang backs decriminalizing opioids.
Scientist Talks Benefits Of Psychedelics At Federal Health Agency Event
North Dakota Activists Submit Measure To Legalize Marijuana In 2020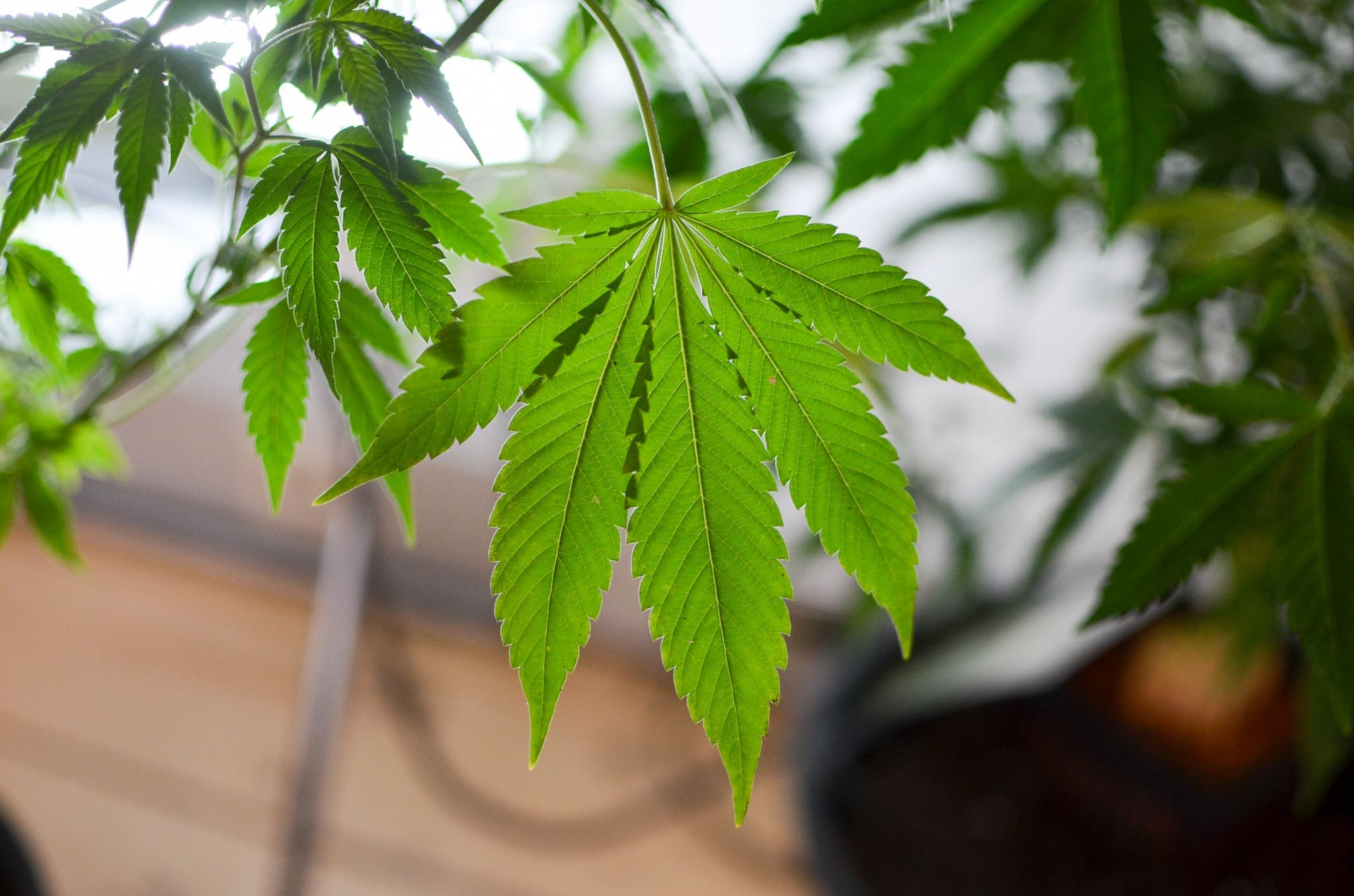 North Dakota activists submitted a measure to legalize marijuana for adult use to state officials on Thursday, an organizer confirmed to Marijuana Moment.
Legalize ND, the group behind the proposed statutory initiative, delivered the measure to the secretary of state's office. It's expected to be validated within days, after which point petitions will be distributed to collect signatures in support of qualifying for the 2020 ballot.
It's been about a year since organizers began working on the measure, which would allow adults 21 and older to possess and purchase cannabis for personal use. The proposal is more narrowly tailored than a legalization initiative from the same organization that voters rejected in 2018, however.
The previous version didn't include any restrictions on cultivation or possession, and it didn't involve a licensing scheme. By contrast, the new measure would prohibit home cultivation, limit possession to two ounces, impose a 10 percent excise tax and establish a regulatory body to approve licenses for marijuana businesses.
"One of the largest complaints from last time was the mantra of 'poorly written,'" Legalize ND's David Owen told Marijuana Moment in a phone interview. "They targeted the lack of legal experience from our team and they targeted a lack of 'qualified lawyers' to be drafting language that would go into the state's statutory law."
But he said he's confident the campaign will be successful this time around, in part because they spent months drafting the language with the North Dakota Legislative Council.
Asked what he'd say to voters still on the fence about legalization, Owen replied that it would depend on what their initial concerns were:
"If it's a concern over home grow, well it's simple, we don't have that anymore. If it's a concern of people having too much, we have a reasonable possession limit now—in their eyes, I still think possession limits are fundamentally arbitrary, but they wanted a possession limit so we have that now. If people go, 'well what about the quality of the language?' I can point to how it's literally written by Legislative Council, so either every attorney who works for the state of North Dakota is incompetent or this is well written."
In order to qualify for next year's ballot, the group must collect 13,452 valid signatures from voters before July 6, 2020.
"I think the most important thing isn't what it would do, but what it would stop from happening," Owen told local radio station KFGO on Wednesday. "We currently have a system where people are unable to find a job because of a criminal record, we have a system where people are continuing to get marijuana charges and lose their housing, we have families being separated because of parents losing custody over their children for marijuana charges. That all stops when this is legalized."
Listen to Owen's radio interview about the new marijuana ballot measure below:
Internal polling that received outside funding, which Owen said cannot be publicly released because of the wishes of the donor, shows the initiative is "slightly ahead" among voters.
In an earlier interview with Marijuana Moment in February, Owen said that it's "very probable that we can do it" this time around, but much of that depended on the extent to which opposition campaigns are involved and how much funding outside groups are able to offer.
Currently, North Dakota has a medical cannabis program, and the governor signed legislation in May decriminalizing low-level marijuana possession.
Marijuana Summit Will Give Virginia Governor 'More Tools' To Back Legalization, Attorney General Says
Photo courtesy of Philip Steffan.