Cory Booker Says War On Drugs Is A "Cancer"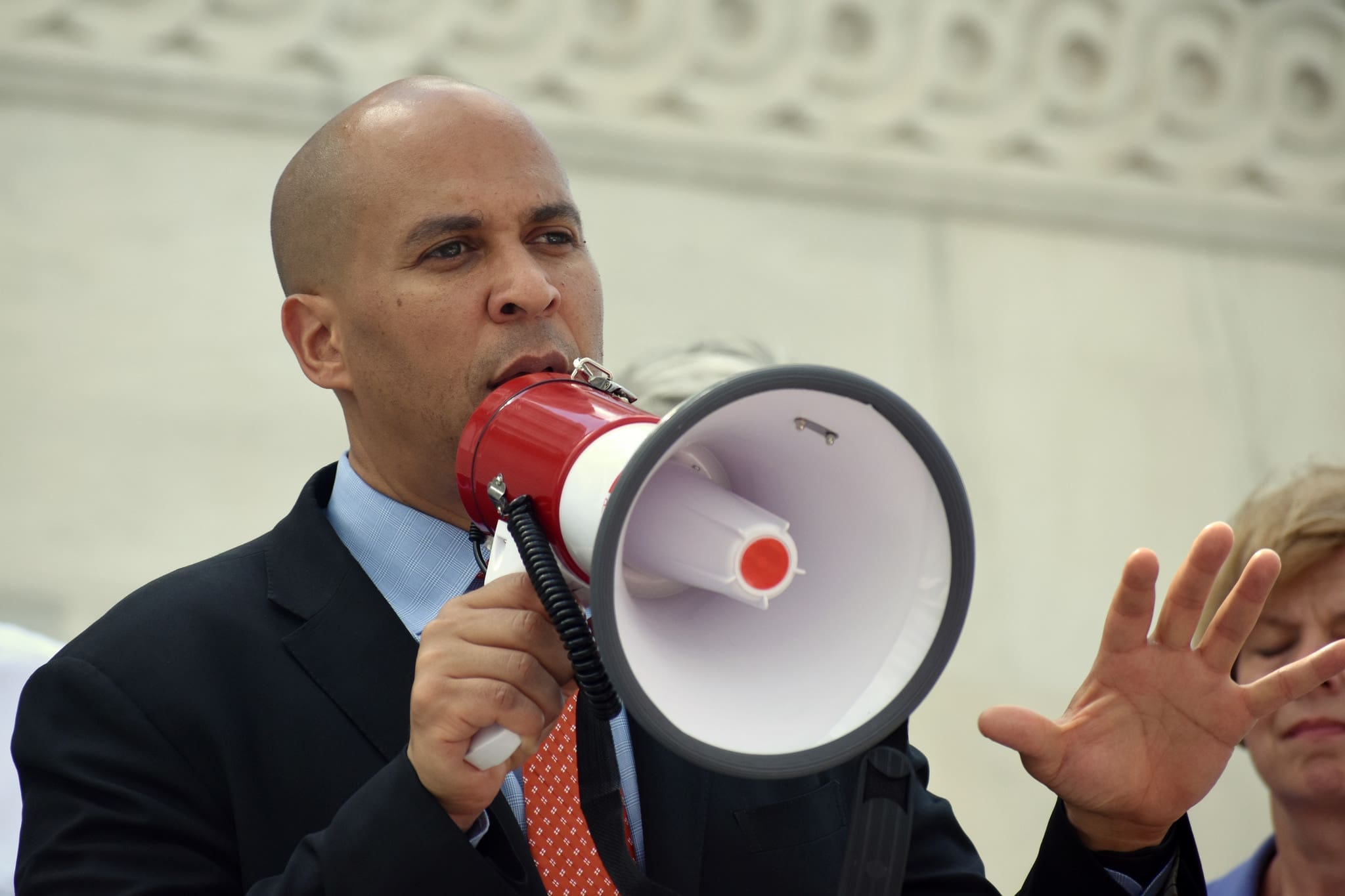 A federal lawmaker who many observers expect will run for president in 2020 has some harsh words about U.S. drug policy.
"The war on drugs, our criminal justice system right now, is a cancer on the soul of our country," Sen. Cory Booker (D-NJ) said on Saturday. "What is happening to so many communities is so against who we say we are — a nation of liberty and justice for all."
Video captured by Marijuana Moment at the International Drug Policy Reform Conference.
Booker was speaking in a video message played at the International Drug Policy Reform Conference, during which he was given an award named after former Baltimore Mayor Kurt Schmoke, who was one of the earliest and most prominent elected officials to call for drug legalization when he spoke out on the issue in 1988.
Hosted by the Drug Policy Alliance (DPA), the biennial conference brings together thousands of activists, scientists, lawmakers and others concerned with the failed war on drugs.
"We who are patriots, who believe in these ideals, we have work to do," Booker implored the gathered advocates. "We are the land of the free and yet we have a quarter of all the planet earth's imprisoned people."
This year's conference, hosted in Atlanta, marked a big transition for DPA. Founder Ethan Nadelmann recently retired as executive director and was replaced by Maria McFarland Sánchez-Moreno, formerly of Human Rights Watch.
While praising the pick of McFarland, Booker took a moment to pay homage Nadelmann's work over the years, calling him a friend and jokingly saying he is "angry" about the former executive director's retirement, even threatening to "go Jersey" on him for stepping down from his leadership role. Even without explicitly saying what be meant by that, conference attendees seemed to get the idea and responded with laughter.
Booker has introduced two far-reaching marijuana bills this year. One would allow states to set their own medical cannabis laws without federal interference. Another would remove marijuana from the Controlled Substances Act and punish states with racially disproportionate arrest and incarceration rates for cannabis.
"I can barely sit still when I know what's going on right now in this nation," Booker said in the message he taped for the DPA conference. "After the savage war on drugs has taken the American prison population and increased it 500 percent, how our precious resources as a society have not been poured into schools or in infrastructure, but it's been poured into building more and more prisons to warehouse more and more potential."
Photo courtesy of kellybdc.