Where Presidential Candidate Elizabeth Warren Stands On Marijuana
Sen. Elizabeth Warren (D-MA) announced on February 9, 2019 that she's running for the 2020 Democratic presidential nomination.
While Warren is widely known as an advocate for consumer protections and Wall Street regulation, she's also developed a reputation as a champion for modernizing marijuana laws. As such, she has an A grade from NORML.
That wasn't always the case, as the senator was previously somewhat dismissive of cannabis reform attitudes, and declined to endorse her home state of Massachusetts's legalization ballot measure ahead of Election Day 2016—but her position quickly evolved as public opinion on the issue shifted demonstrably in favor of reform, particularly among Democratic primary voters.
This piece was last updated on August 8, 2019 to include the candidate's statements and policy actions on marijuana since joining the race. It will continue to be updated on a rolling basis.
Legislation And Policy Actions
Warren is the lead sponsor of the Strengthening the Tenth Amendment Through Entrusting States (STATES) Act, which she filed in partnership with Sen. Cory Gardner (R-CO) in April 2019 as well as an earlier version in June 2018. The legislation would amend the Controlled Substances Act (CSA) to exempt state-legal marijuana activity from federal interference and is also aimed at addresses banking access issues for the cannabis industry.
The senator has co-sponsored several other major pieces of cannabis reform legislation. That includes two wide-ranging bills from Sen. Cory Booker (D-NJ): the CARERS Act, which was designed to protect medical marijuana patients from federal enforcement efforts and stimulate research into the plant, and the Marijuana Justice Act, which would remove marijuana from the CSA and direct federal courts to expunge the criminal records of those previously convicted of a cannabis-related offense. The latter bill also goes beyond the regular "states' rights" mantra long expressed by reformers on Capitol Hill by actually withholding funding from states that maintain discriminatory enforcement of marijuana laws.
A more recent bill from House Judiciary Chairman Jerry Nadler (D-NY) and Sen. Kamala Harris (D-CA) that would deschedule cannabis and reinvest in communities disproportionately impacted by prohibition also received her cosponsorship.
Warren also signed onto a marijuana descheduling bill introduced by Sen. Chuck Schumer (D-NY) this Congress and last.
During the 115th Congress, she cosponsored legislation to encourage the Department of Veterans Affairs (VA) to conduct research into the therapeutic potential of cannabis for veterans. This year, Warren signed onto stronger legislation that would require VA to study medical cannabis.
Additionally, she co-sponsored three bills aimed at providing banking access to marijuana businesses: the SAFE Banking Act in 2017 and 2019 and the Marijuana Businesses Access to Banking Act in 2015.
Warren has not had the opportunity to vote on any marijuana bills or amendments during her time in the Senate.
In March 2017, Warren signed a letter expressing concern about remarks from then-White House Press Secretary Sean Spicer, who hinted at a federal crackdown on legal cannabis states. The letter encouraged the Justice Department to allow states to operate legal cannabis systems without fear of federal intervention.
In November 2017, the senator wrote a letter to Trump's then-nominee to head up the Department of Health and Human Services, Alex Azar. In the letter, she said the administration should consider legalizing cannabis as a means to combat the opioid epidemic, citing research indicating the legal states experience lower rates of opioid overdoses compared to non-legal states.
And in January 2018, she sent a letter with a bipartisan coalition co-signers imploring Trump to direct former Attorney General Jeff Sessions to reinstate the Cole memo, an Obama-era document providing guidance on federal marijuana enforcement. Doing so would "create a pathway to more comprehensive marijuana policy that respects state interests and prerogatives," the lawmakers wrote.
On The Campaign Trail
At a campaign stop in Iowa in March, Warren said that "it's just time to legalize [marijuana] nationally."
FULL AUDIO: Senator Elizabeth Warren gives her response to my question to her on marijuana in a press gaggle in Waterloo, IA on March 2, 2019 pic.twitter.com/4l1hKJg4aZ

— Kyle Mazza (@KyleMazzaWUNF) March 2, 2019
After President Donald Trump's former campaign manager Paul Manafort was sentenced to 47 months in prison for bank and tax fraud, Warren compared it to a case of a homeless man receiving a life sentence over $20 worth of cannabis.
Trump's campaign manager, Paul Manafort, commits bank and tax fraud and gets 47 months. A homeless man, Fate Winslow, helped sell $20 of pot and got life in prison. The words above the Supreme Court say "Equal Justice Under Law"—when will we start acting like it?

— Elizabeth Warren (@ewarren) March 8, 2019
"The words above the Supreme Court say 'Equal Justice Under Law'—when will we start acting like it?" she wrote.
Warren touted endorsements for her STATES Act from the governors of Massachusetts, California and other states, writing that her legislation is "long overdue."
Our federal marijuana laws perpetuate our broken criminal justice system, impede research, restrict veterans' access & hinder economic development. Marijuana should be legalized, & I'll work with anyone – GOP, Dem, Independent, Libertarian, vegetarian – to push for these reforms.

— Elizabeth Warren (@SenWarren) June 6, 2019
"Our federal marijuana laws perpetuate our broken criminal justice system, impede research, restrict veterans' access & hinder economic development," Warren said. "Marijuana should be legalized, & I'll work with anyone – GOP, Dem, Independent, Libertarian, vegetarian – to push for these reforms."
Warren discussed racial disparities in marijuana law enforcement at a CNN town hall event in April and took a question from a voter who challenged her on the fact that she hasn't always supported cannabis reform.
Right now in this country, Black Americans are far more likely to be arrested for marijuana use than white Americans. That's not right. We need to legalize marijuana—and I have a bipartisan bill would end the federal ban on marijuana. #WarrenTownHall

— Elizabeth Warren (@ewarren) April 23, 2019
"I supported Massachusetts changing its laws on marijuana," she said, setting aside the fact that she did not actually endorse several cannabis measures her state's voters approved over the years. "Massachusetts had decriminalized at that point and I thought it made a lot more sense for Massachusetts to go ahead and legalize marijuana, and I now support the legalization of marijuana."
In May, the senator contributed an essay for a publication on criminal justice issues that touches on broader reforms she wants to enact.
"We should legalize marijuana and wipe clean the records of those who have been unjustly jailed for minor marijuana crimes; end private prisons and the profit incentives that pervert the goal of our justice system; provide more help for people struggling with domestic abuse, substance use disorders, and mental illness; and end the practice of branding the formerly incarcerated with a scarlet letter that closes doors to education, employment, and opportunity," she wrote.
Previous Quotes And Social Media Posts
Warren has tweeted her views on marijuana policy on numerous occasions, and her office has released several statements and press releases about the issue.
The federal government needs to get out of the business of outlawing marijuana. States should make their own decisions about enforcing marijuana laws.

— Elizabeth Warren (@SenWarren) April 20, 2018
"Outdated federal marijuana laws have perpetuated our broken criminal justice system, created barriers to research, and hindered economic development," Warren said in a press release when filing the STATES Act. "States like Massachusetts have put a lot of work into implementing common sense marijuana regulations – and they have the right to enforce their own marijuana policies. The federal government needs to get out of the business of outlawing marijuana."
No one should go to jail for a joint. But more Americans are arrested for marijuana possession than all violent crimes combined. And black Americans are nearly 4x more likely to be arrested for it than whites. My new bill will help put an end to this two-tiered justice system.

— Elizabeth Warren (@SenWarren) June 7, 2018
"Forcing legitimate marijuana businesses to operate a cash-only business is dangerous," she said in a press release about cannabis banking legislation. "It creates unnecessary public safety issues for communities and business owners. The SAFE Banking Act is a common sense bill that would advance state efforts to regulate the sale of marijuana and support businesses working to establish reliable business operations."
"Another option to tackle the opioid crisis is to invest in more research on alternative pain therapies, including physical therapy and new drugs that don't have abuse potential," Warren said during a 2016 hearing of the Senate Special Committee on Aging. "Medical marijuana might also be a viable alternative, but the truth is we just don't know," she said, noting the barriers to research that exist due to federal prohibition.
Medical marijuana might be a viable alternative to opioids for pain treatment, but truthfully, there's a lot we just don't know.

— Elizabeth Warren (@SenWarren) February 25, 2016
I'll keep pushing our federal agencies to reschedule marijuana as part of crafting a rational research & public health strategy.

— Elizabeth Warren (@SenWarren) August 11, 2016
When @realdonaldtrump ran for president he said marijuana policies should be left up to states. He should stick to his word and let states implement their own regulations – upending them only creates confusion, and puts our public health & safety at risk. https://t.co/pFNvbWzdr2

— Elizabeth Warren (@SenWarren) January 25, 2018
Yesterday, marijuana became available for legal purchase in Massachusetts. There's been so much progress at the state level. Now it's time to end the federal ban on marijuana. I have a bipartisan plan to do that: https://t.co/fckXEKrTNp

— Elizabeth Warren (@SenWarren) November 21, 2018
"The best studies suggest that African Americans and whites use marijuana at the same rates, but African Americans are twice as likely to be arrested for [it] than whites," she said during a campaign appearance in New Hampshire. How about we legalize marijuana and get rid of all those cases?"
In another campaign stop Warren said she "voted in favor of legalizing marijuana in Massachusetts" and that she believes "we should legalize it nationally."
Warren's 2018 Senate reelection website included a marijuana petition as a list-building tactic.
"Our current marijuana policies are unjust and they don't make sense. That's why I'm fighting for reform," it says. "Add your name to join the fight."
Her current presidential campaign website highlights her work on marijuana in a few places.
One page meant to push back against the idea that she is "too partisan to get things done" touts her "bipartisan bill to end the federal ban on marijuana – allowing states, territories, and tribes to set their own policies on legalization, decriminalization, and medical marijuana."
"There's a lot more to do to reform our marijuana laws, but letting states make their own choices would be a powerfully important start – and it's something Democrats and Republicans agree on," the site says.
Another page addressing issues related to her heritage and criticisms of how she has framed it cites Warren's legislation as a way to "ensure that our country's cannabis policies don't leave Indian Country behind."
"For many Native tribes, cannabis represents an important opportunity for economic development, and for some it has cultural or medicinal importance," the site says. "Elizabeth introduced the STATES Act with Colorado Republican Senator Cory Gardner to safeguard the ability of states, territories, and tribes to decide how to enforce their own marijuana policies. The STATES Act – and especially its important tribal provisions – has received strong support from Indian Country."
Another page says that "it's not equal justice when a kid with an ounce of pot can get thrown in jail while a bank executive who launders money for a drug cartel can get a bonus."
"We need criminal justice reform and we need it now," the site says. "That means ending racial disparities in our justice system. It means banning private prisons. It means embracing community policing and demilitarizing our local police forces. It means comprehensive sentencing reform and rewriting our laws to decriminalize marijuana."
The senator hasn't always been receptive to broad reform:
In 2003, Warren suggested that the profits in tax revenue from legal marijuana could be outweighed by the consequences, writing in a book that "drug addiction, health problems, traffic accidents, and so forth" represent the "downside of marijuana."
The candidate tried to use the pro-legalization stance of former Massachusetts Rep. Dan Winslow (R) against him as he sought the Republican nomination for U.S. Senate in 2013. She said, "I advise everyone to pay very close attention to Dan Winslow's platform. He has a 100 percent ranking from the gun lobby and he's for the legalization of marijuana. He wants us armed and stoned."
She also angered some cannabis reform advocates by staying on the sidelines of Massachusetts's 2016 legalization ballot campaign, coming only so close as to say she "would be open to the possibility of legalizing marijuana in Massachusetts" prior to Election Day.
But that didn't stop her from later falsely stating that she actually endorsed the measure.
"Yes, I did," she said earlier this year. "Oh, I did."
While the senator later clarified that she voted in favor of the measure in the privacy of the voting booth, that explanation fell far short of what Bay State advocates were hoping to see from their progressive senator.
Personal Experience With Marijuana
Warren said in a 2018 interview that she has never smoked marijuana.
Marijuana Under A Warren Presidency
Warren's evolution on cannabis issues over the past two years has transformed her into one of Congress's leading advocates for ending federal prohibition, a stance she would be expected to take with her into the Oval Office if she's elected.
High-Ranking House Democrat Calls On Congress To Decriminalize Marijuana As 'Next Step'
Photo elements courtesy of Pixabay and NorthEndWaterFront.com.
Santa Cruz City Council Approves Psychedelics Decriminalization Measure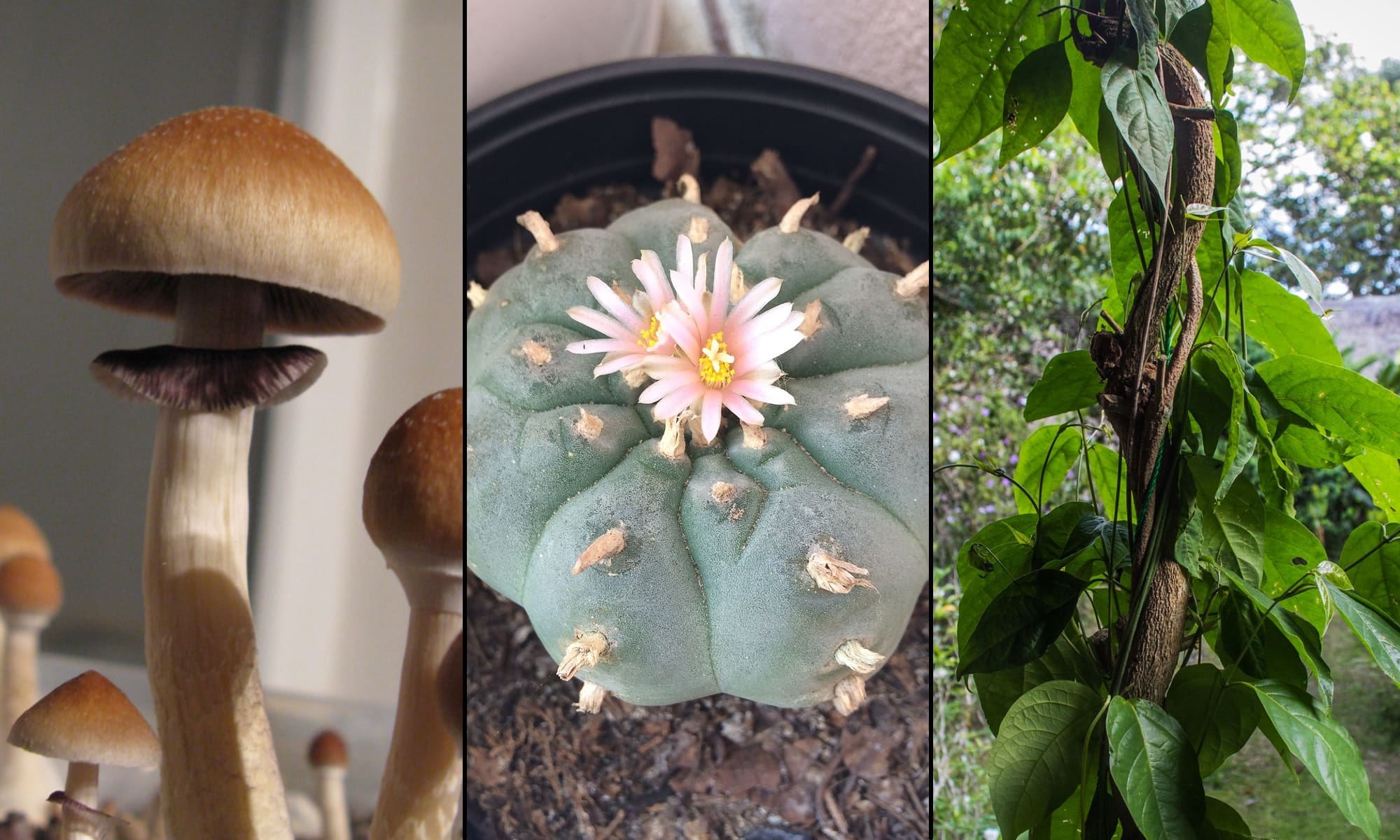 The Santa Cruz, California City Council unanimously voted in favor of a resolution on Tuesday that would effectively decriminalize a wide range of psychedelics by making them among the city's lowest law enforcement priorities.
The measure—which was originally sponsored by then-Vice Mayor Justin Cummings (D), who's since become mayor—says the city shouldn't expend "resources in the investigation and arrest of persons twenty-one (21) years of age and older solely for the personal use and personal possession of Entheogenic Plants and Fungi" such as psilocybin, ayahuasca and ibogaine.
It further stipulates that possession and use of psychedelics by adults "should be considered among the lowest law enforcement priorities for the City of Santa Cruz."
This is the latest in a series of local policy victories for the psychedelics reform movement, which kicked off with a successful ballot measure vote in Denver to decriminalize psilocybin mushrooms last May. Oakland's City Council then unanimously approved a measure to make a broad range of plant- and fungi-derived psychedelics among the city's lowest law enforcement priorities.
Now activists across the country are hoping to replicate that resolution, with organizers in roughly 100 cities aiming to decriminalize certain psychedelic substances through ballot initiatives and legislative action at the local level.
In November, Santa Cruz's City Council heard testimony from the group behind the resolution, Decriminalize Santa Cruz. It was then referred to the Public Safety Committee and was amended prior to returning to the full body for a final vote.
Councilmembers revised the original measure in order to "to recognize the need for harm reduction and education for youth and families about drug prevention." A provision was also inserted to clarify that "the sale, use and cultivation of Entheogenic Plants and Fungi to and by minors should be considered an exception that should require appropriate investigation by the Santa Cruz City Police Department."
The word "cultivation" was also removed from provisions specifying the measure's scope. But before the full Council vote on Tuesday, several advocates used the public comment portion of the meeting to urge that it be added back in, and members adopted that request before approving the final resolution.
"With possession and use being inserted without cultivation, that actually encourages the black market because there's nowhere else to go," Cummings, the mayor, said. "If people are are cultivating at themselves they know exactly what they're producing."
Activists celebrated their city becoming the third in the U.S. in less than a year to decriminalize certain psychedelic substances.
"These eight months we've been working on the resolution, I've met so many people whose lives were saved by entheogenic plants and fungi," Julian Hodge, a founder of Decriminalize Santa Cruz and a member of Students for Sensible Drug Policy, told Marijuana Moment. "The Santa Cruz City Council took a great step to help those people today. I am incredibly proud to be part of this movement, and can't wait to see the change we continue to make in the future."
Another provision of the measure instructs the city's state and federal lobbyists to "work in support of decriminalizing all entheogenic psychoactive plants, and plant and fungi-based compounds listed in the Federal Controlled Substances Act."
Beyond Decriminalize Santa Cruz, a newly formed group called Project New Day also advocated for the reform move. The organization, which is focused on promoting research into psychedelics for the treatment of addiction and other mental health conditions, sent a press release on Tuesday highlighting comments from a military veteran who overcame addiction with the help of medically supervised psychedelics treatment.
"Psychedelic-assisted therapy saved my life," Dylan Jouras said. "It's important that people know there is an effective way to get better from addiction and deep mental health issues."
While the local Santa Cruz resolution wouldn't allow legal sales of psychedelics, another group of advocates is currently collecting signatures toward placing a broad statewide psilocybin legalization initiative before California voters on the November ballot.
In Oregon, organizers are hoping to put a proposal before voters that would legalize psilocybin for therapeutic use. Separately, a campaign in that state is pushing a measure to decriminalize possession of all drugs with a focus on funding substance misuse treatment.
Democratic presidential candidate Andrew Yang said at an Iowa campaign stop last week that he wants to legalize psilocybin for military veterans.
Andrew Yang Wants To Legalize Psychedelic Mushrooms For Military Veterans
Photo elements courtesy of carlosemmaskype and Apollo.
New Mexico Lawmakers Approve Marijuana Legalization Bill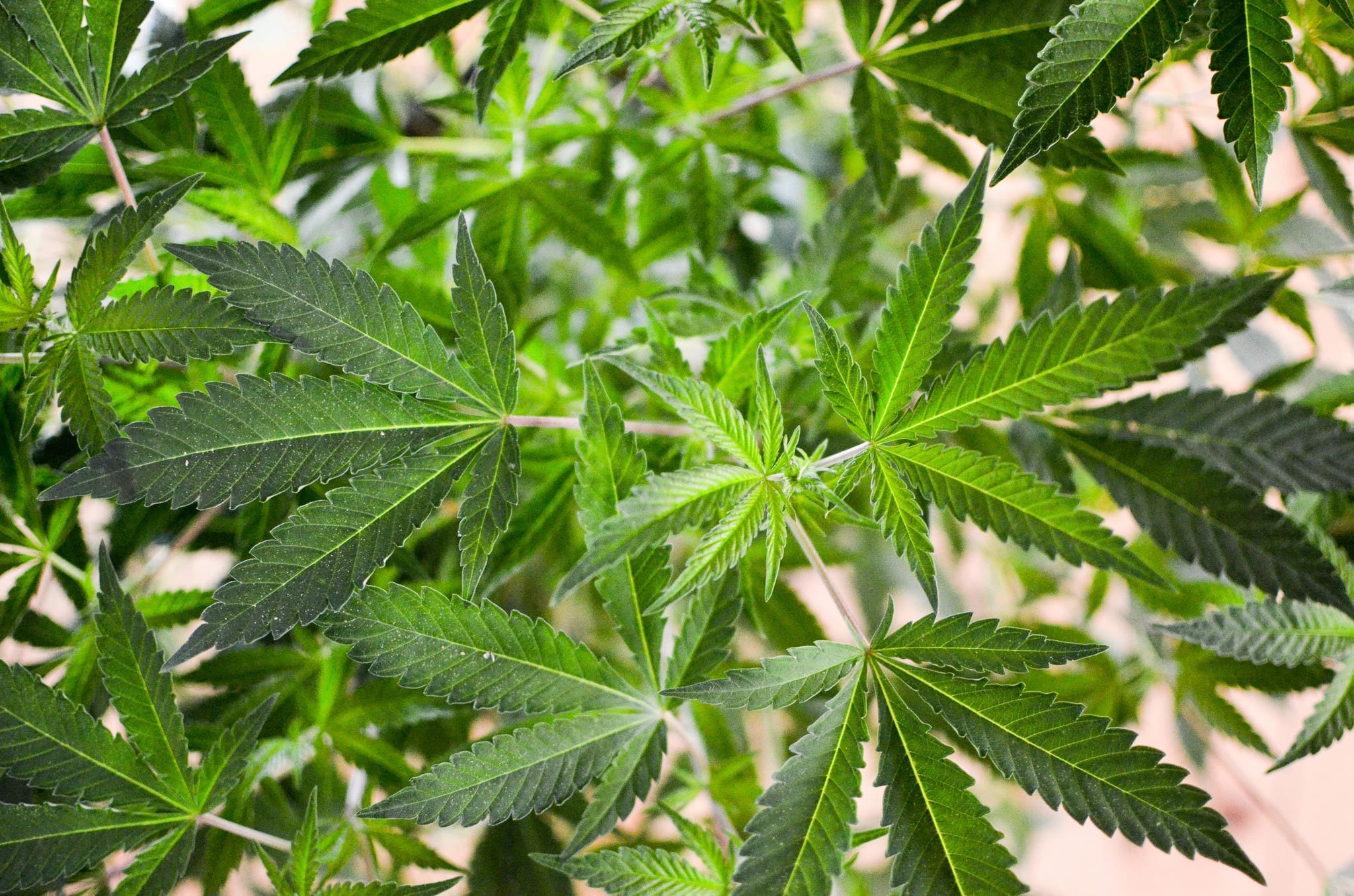 A New Mexico Senate committee approved a bill on Tuesday that would legalize marijuana for adult use.
With a little more than three weeks left in the state's short 2020 legislative session, lawmakers are making clear their intent to advance the legalization proposal in a timely fashion.
The bill, which is supported by Gov. Michelle Lujan Grisham (D), cleared the Senate Public Affairs Committee in a 4-3 vote.
Sen. Jacob Candelaria (D) led the introduction of the bill before the committee, testifying that he believes "2020 is the year New Mexico becomes the third state to enact legalization of cannabis through legislative action," following Vermont and Illinois.
"We know that New Mexicans across the state, from rural to urban centers, are with us on this issue."
"Bringing an underground market aboveground takes a lot of deliberation, statewide input from community members and stakeholders, ingenuity and learning from other states' experiences," the senator, who is himself a medical cannabis patient, said. "The criminalization of cannabis disproportionately harms and criminalizes young people and people of color, sponsors violence and corruption by those who currently exclusively trade in cannabis in the black market. The current situation, our status quo that relies on a black market outside of the medical program, does nothing to curb youth access to cannabis."
The governor included legalization in her formal 2020 legislative agenda and discussed the importance of establishing a well-regulated and equitable cannabis market in her State of the State address this month.
✅ SB 115, legalizing recreational adult-use cannabis, successfully passes out of its first committee! Recreational cannabis will be the next frontier of our economic expansion, creating 11,000 jobs across New Mexico & true economic potential for every part of the state. #SB115 pic.twitter.com/jgLnRX8UDY

— Michelle Lujan Grisham (@GovMLG) January 29, 2020
The day after Lujan Grisham's agenda was released, lawmakers filed the legalization bill, which would allow adults 21 and older to possess and purchase marijuana from licensed retailers. The legislation also contains social justice provisions such as automatic expungements for prior cannabis possession convictions.
The proposal would not allow home cultivation; however, it does decriminalize the cultivation of up to three plants and six seedlings, making the offense punishable by a $50 fine without the treat of jail time.
Additionally, the bill would eliminate the gross receipts tax for medical cannabis sales, mandate that recreational dispensaries service registered patients and create a subsidy program for low-income patients to access marijuana.
Recreational cannabis sales would be taxed at nine percent, with revenue going toward that subsidy program in addition to a "cannabis industry equitable opportunity investment fund" to support entrepreneurs from communities most impacted by the drug war, a "community grants reinvestment fund" and a workplace training program, among other programs.
SPAC do-passes (4-3) SB115, Cannabis Regulation Act. It now heads to SJC@jerryfornm @SenCandelaria @JavierForNM
#nmleg #nmpol

— NM Senate Democrats (@NMSenateDems) January 29, 2020
According to a fiscal analysis, the state stands to bring in nearly $6.2 million in recreational cannabis revenue in Fiscal Year 2021. By FY20204, that amounts would rise to nearly $34 million. Municipalities and counties would rake in additional revenues.
"Legalizing and regulating will bring one of the nation's largest cash crops under the rule of law, generating an estimated between 11,000 and 13,000 jobs for New Mexicans in every corner of the state," Candelaria said.
The legislation must still pass in two other panels—Judiciary and Finance—before it gets a full vote on the Senate floor.
This latest development at the committee-level is the product of months of work from legislators and the governor's administration. Last summer, Lujan Grisham formed a working group tasked with reaching out to community members and stakeholders, studying various components of cannabis regulation and submitting recommendations ahead of the current session.
The final report, which was released in October, laid out a number of proposed rules and restrictions for a legal marijuana market.
Earlier last year, the New Mexico House of Representatives approved a bill to legalize marijuana but it later died in the Senate. Lawmakers did send Lujan Grisham a more limited bill to simply decriminalize cannabis possession, which she signed.
While it's possible that the current committee-passed legislation will be amended as it makes its way to a full Senate vote, or that companion legislation could be changed in the House, recent polling shows that New Mexico residents are widely in favor of the general policy change. Three-out-of-four residents who participated in a state-funded survey that was released last month said they back legalization.
If all goes according to the governor's plan, a final legalization bill will be delivered to her desk by the end of the session—and upon her signature, New Mexico would likely become the 12th state to legalize recreational marijuana.
That said, lawmakers in states across the U.S. are eyeing cannabis reform this year, and a marijuana legalization bill advanced in a New Hampshire House committee earlier on Tuesday.
Photo courtesy of Philip Steffan.
New Hampshire Lawmakers Approve Marijuana Legalization Bill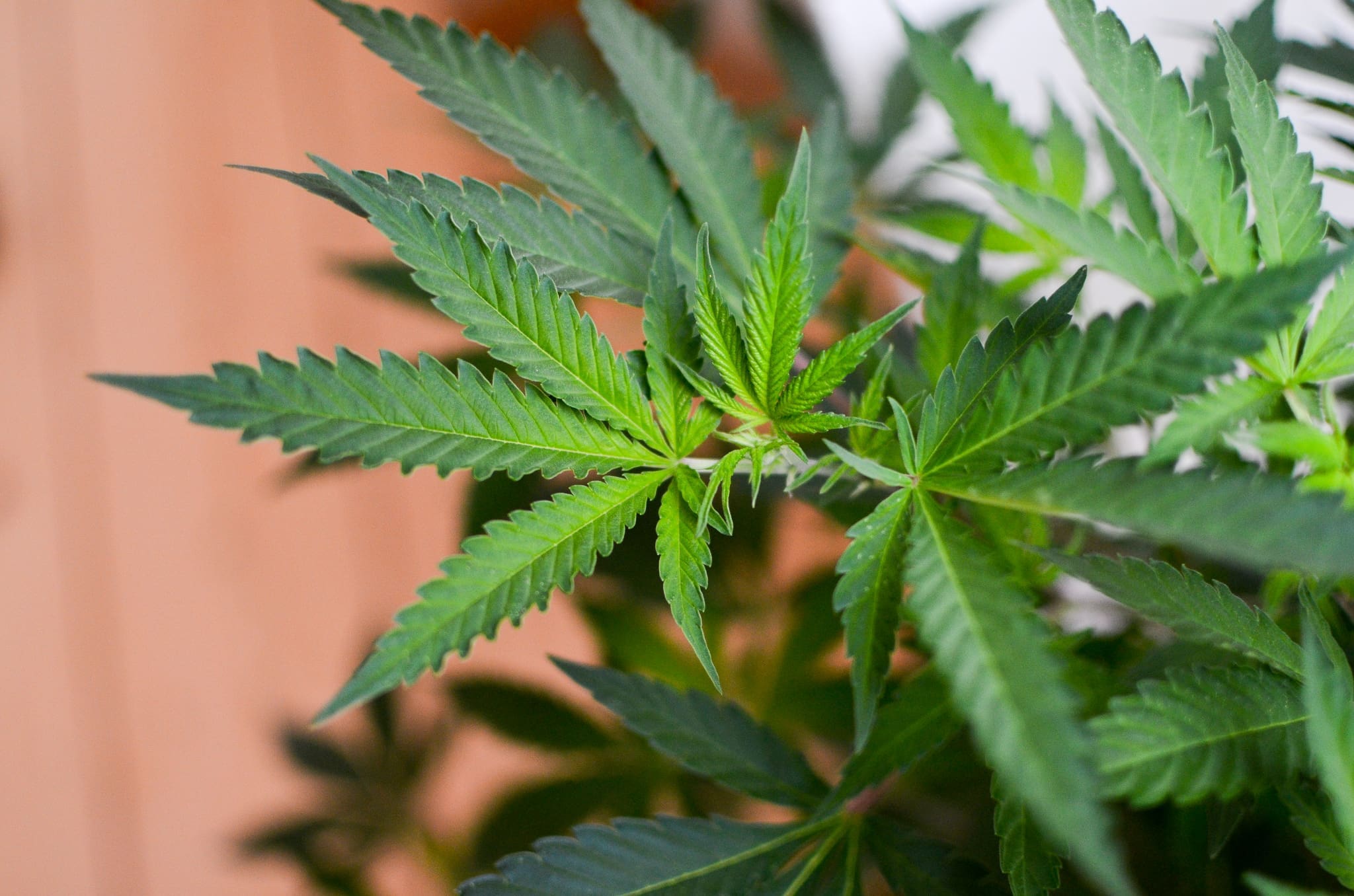 A New Hampshire House committee approved a bill on Tuesday that would legalize marijuana for adult use in the state.
While the legislation doesn't provide for retail sales, it would allow individuals 21 and older to possess and gift up to three-fourths an ounce of cannabis and grow up to six plants. The model would be similar to neighboring Vermont's non-commercial cannabis system.
The Criminal Justice and Public Safety Committee advanced the bill in a 13-7 vote.
"I think that the legalization of cannabis is more popular than the legislature itself or the governor or any other political entity in the state of New Hampshire," Chairman Renny Cushing (D) said prior to the vote. "This is something that the people of the state of New Hampshire want. They don't want to be treated like they're criminals if they have a plant."
Watch New Hampshire lawmakers discuss the marijuana legalization bill below:
This vote comes a week after the panel held a hearing on the proposal, with advocates and stakeholders testifying in favor of the reform move.
"Like most Granite Staters, this committee understands that it's time for New Hampshire to stop prohibiting cannabis," Matt Simon, New England political director for the Marijuana Policy Project, said in a press release. "Adults in the 'Live Free or Die' state should not be punished for their choice to use a substance that is objectively less harmful than alcohol."
"Now that New Hampshire is literally surrounded by jurisdictions where cannabis is legal for adults, our current policies can no longer be justified in any way," he said. "It's time for the House, Senate and Gov. Chris Sununu to work together and move cannabis policies into the 21st century."
A floor vote by the full House of Representatives is expected on February 6.
Tax-and-regulate marijuana legislation has advanced in the legislature in prior sessions, but it never arrived on the governor's desk.
Even if it did make it that far, however, it's unclear if Sununu, a Republican, would sign it. He's voiced opposition to commercial legalization, and he vetoed a bill last year that would've allowed medical cannabis patients to cultivate their own marijuana, raising questions about whether he'd be willing to support this latest measure extending that right to all adults over 21.
In any case, the New Hampshire development comes amid a flurry of legislative activity around cannabis in the Northeast.
New York Gov. Andrew Cuomo (D) included legalization in his budget last week, as did Rhode Island's governor, who pitched a state-run cannabis model in her plan. In New Jersey, the legislature approved a referendum to put the question of recreational legalization before voters during the November election. Top lawmakers in Connecticut are also confident  that marijuana reform will advance this year. In Vermont, advocates are hopeful that lawmakers will add a legal sales component to the state's current noncommercial cannabis law.
Vermont Governor 'At The Table' On Marijuana Legalization Talks, Top Lawmaker Says
Photo courtesy of Philip Steffan.