Democratic Presidential Candidates Clash On Marijuana At Debate
Democratic candidates clashed on marijuana policy during Wednesday's presidential debate, with former Vice President Joe Biden's record of supporting harsh criminalization policies being a focus of contention for other contenders.
Sen. Cory Booker (D-NJ) called out Biden, slamming his role in advancing punitive criminal justice reform legislation and arguing that the country needs "far more bold action on criminal justice reform," and that includes "true marijuana justice, which means legalizing it on a federal level and reinvest the profits in communities that have been disproportionately targeted by marijuana enforcement."
Sen. Kamala Harris (D-CA) and Rep. Tulsi Gabbard (D-HI) also weighed in on cannabis policy, with the California senator stating that the next president would have to be "cleaning up the mess [Biden] created in the United States Senate" and then facing criticism from Gabbard over her own marijuana record as a prosecutor who once campaigned against legalization.
"This is a crisis in our country because we have treated issues of race and poverty, mental health and addiction, with locking people up and not lifting them up," Booker said. "Every major crime bill—major and minor—has had [Biden's] name on it and not mine."
Biden's drug policy platform—and particularly his decades-long Senate record as an author of punitive anti-drug laws that have contributed to mass incarceration and racial inequities in the criminal justice system—has become a target for reform-minded candidates in recent weeks. He was first to be asked about criminal justice at the debate and, highlighting his newly somewhat evolved position, said that "when someone is convicted of a drug crime, they end up going to jail and to prison" when they "should be going to rehabilitation."
But while the former vice president has attempted to distance himself from his drug warrior image, including by unveiling a criminal justice reform plan that would involve decriminalizing cannabis and expunging records of those with prior marijuana convictions, his opponents won't let him forget his past positions, nor the fact that he still opposes full legalization.
"The house was set on fire and you claimed responsibility for those laws and you can't just now come out with a plan to put out that fire," Booker said. "We have got to have far more bold action on criminal justice reform."
We have a mass incarceration crisis in this country because we've tried to solve addiction, mental health and poverty by locking people up, not by lifting people up. #DemDebate

— Cory Booker (@CoryBooker) August 1, 2019
"All of the problems that he is talking about that he created, I actually led the bill that got passed into law that reverses the damage that your bills, that you are frankly—correct me, Mr. Vice President—you are bragging, calling it the Biden crime bill up to 2015," Booker said.
Biden pushed back by against the New Jersey senator, inquiring about the then-Newark mayor's position on stop-and-frisk policing policies.
If we want to talk about the Crime Bill, let's hear from the President who chose @JoeBiden as his running mate—twice. pic.twitter.com/C3w9zpjrlS

— Joe Biden (@JoeBiden) August 1, 2019
Joe Biden will strengthen America's commitment to justice and reform by taking action to reduce our prison population, address racial disparities, and make our communities safer.#DemDebate pic.twitter.com/rVcRMKB3SH

— Joe Biden (@JoeBiden) August 1, 2019
Booker accused the former VP of "trying to shift the view from what you created," noting that "there are people right now in prison for life for drug offenses because you stood up and used that tough-on-crime, phony rhetoric that got a lot of people elected but destroyed communities like mine."
"This isn't about the past, sir. This is about the present right now."
Our justice system is deeply broken—it treats you better if you're rich and guilty than poor and innocent. We need bold, comprehensive reform, and we need it now: https://t.co/TddNanXnbh #DemDebate

— Cory Booker (@CoryBooker) August 1, 2019
Former House and Urban Development Secretary Julian Castro joined in to say that he agreed Biden's role in pushing the 1994 crime bill "was a mistake" and that "he has flip-flopped on these things, and that's clear."
Washington Gov. Jay Inslee (D) invited candidates to visit his state to witness "what criminal justice reform looks like," touting his initiative to pardon thousands of individuals with cannabis possession convictions on their record.
Here's some context on the Booker-Biden quarrel:
Shortly after Biden released his criminal justice reform proposal earlier this month, Booker issued a press release deeming the plan inadequate and arguing that the "proud architect of a failed system is not the right person to fix it."
Joe Biden has the boldest, most comprehensive criminal justice reform proposal in this election.

Read the full plan here: https://t.co/bnXs8KOAwh#DemDebate pic.twitter.com/0fMd6DujlO

— Joe Biden (@JoeBiden) August 1, 2019
Booker also said that Biden seems to have an "inability to talk candidly about the mistakes he made, about things he could've done better, about how some of the decisions he made at the time, in difficult context, actually have resulted in really bad outcomes."
Booker has focused on drug policy reform throughout his campaign, striving to distinguish himself from the pack of candidates by emphasizing his support for comprehensive marijuana legalization legislation—bills like his Marijuana Justice Act that go beyond descheduling cannabis and include provisions aimed at promoting social equity in the marijuana industry and righting the wrongs of prohibition.
In March, he took a thinly-veiled swipe at Harris after the senator discussed her past experience with marijuana in a lighthearted manner during a radio interview. Booker contrasted the California senator's cavalier comments about using marijuana during college with the fact that "we had more arrests for marijuana possession in this country than all the violent crime arrests combined" in 2017.
Gabbard didn't give Harris a pass to that end, emphasizing that the then-California attorney general "put over 1,500 people in jail for marijuana violations and laughed about it when she was asked if she ever smoked marijuana."
Tulsi takes down Kamala Harris over her record on criminal justice reform, the death penalty, and the war on drugs -TULSI2020 #DemDebate #Tulsi2020 https://t.co/7XQoiqHThu pic.twitter.com/epf58iQNYI

— Tulsi Gabbard (@TulsiGabbard) August 1, 2019
"As the elected attorney general of California, I did the work of significantly reforming the criminal justice system of a state of 40 million people, which became a national model for the work that needs to be done. And I am proud of that work," Harris responded. "And I am proud of making a decision to not just give fancy speeches or be in a legislative body and give speeches on the floor but actually doing the work, of being in the position to use the power that I had to reform a system that is badly in need of reform."
"That is why we created initiatives that were about re-entering former offenders and getting them counseling," she continued. "It's why, and because I know the criminal justice system is so broken, it is why I'm an advocate for what we need to do to not only decriminalize but legalize marijuana in the United States."
Harris filed legislation this month that would remove marijuana from the Controlled Substances Act and invest in programs aimed at helping to repair the damage of the war on drugs.
Biden, meanwhile, has only gone so far as to say that he supports decriminalization and rescheduling.
While drug policy reform was strongly featured at Wednesday's event, it received little attention during an earlier debate on Tuesday—which involved pro-legalization candidates such as Sens. Bernie Sanders (I-VT) and Elizabeth Warren (D-MA).
At that event, South Bend, Indiana Mayor Pete Buttigieg brought up alcohol prohibition and said the country's decision to reverse that decision shows that more change on other issues is possible. "This is a country that once changed its Constitution so you couldn't drink and then changed it back because we changed our minds about that," he said.
Warren argued that President Donald Trump is advancing "criminal justice racism." Sanders decried the "prison-industrial complex." And Sen. Amy Klobuchar (D-MN) emphasized the need to hold pharmaceutical companies accountable for opioid addiction.
Biden echoed Klobuchar's point at the Wednesday debate, arguing that we "should put some of these insurance executives who oppose my [healthcare] plan in jail for the nine billion opioids they sell out there."
For his part, entrepreneur Andrew Yang said he would "trust anyone on the stage more than I trust our current president on matters of criminal justice."
Cory Booker Slams Joe Biden's Marijuana And Criminal Justice Proposal As Inadequate
Beto O'Rourke Proposes Drug War Reparations Funded By Marijuana Taxes
Marijuana would not only be legalized under a plan proposed on Thursday by Democratic presidential candidate Beto O'Rourke, but cannabis tax revenue would be used to directly repay formerly incarcerated people through a new "Drug War Justice Grant" program.
Unlike other contenders who have come around to supporting marijuana legalization in just the past couple of years, the former Texas congressman has long called for ending prohibition—and his new plan in many respects goes further than those rolled out by other campaigns.
Please visit Forbes to read the rest of this piece.
(Marijuana Moment's editor provides some content to Forbes via a temporary exclusive publishing license arrangement.)
Support Grows For Marijuana Legalization Bill In Colombia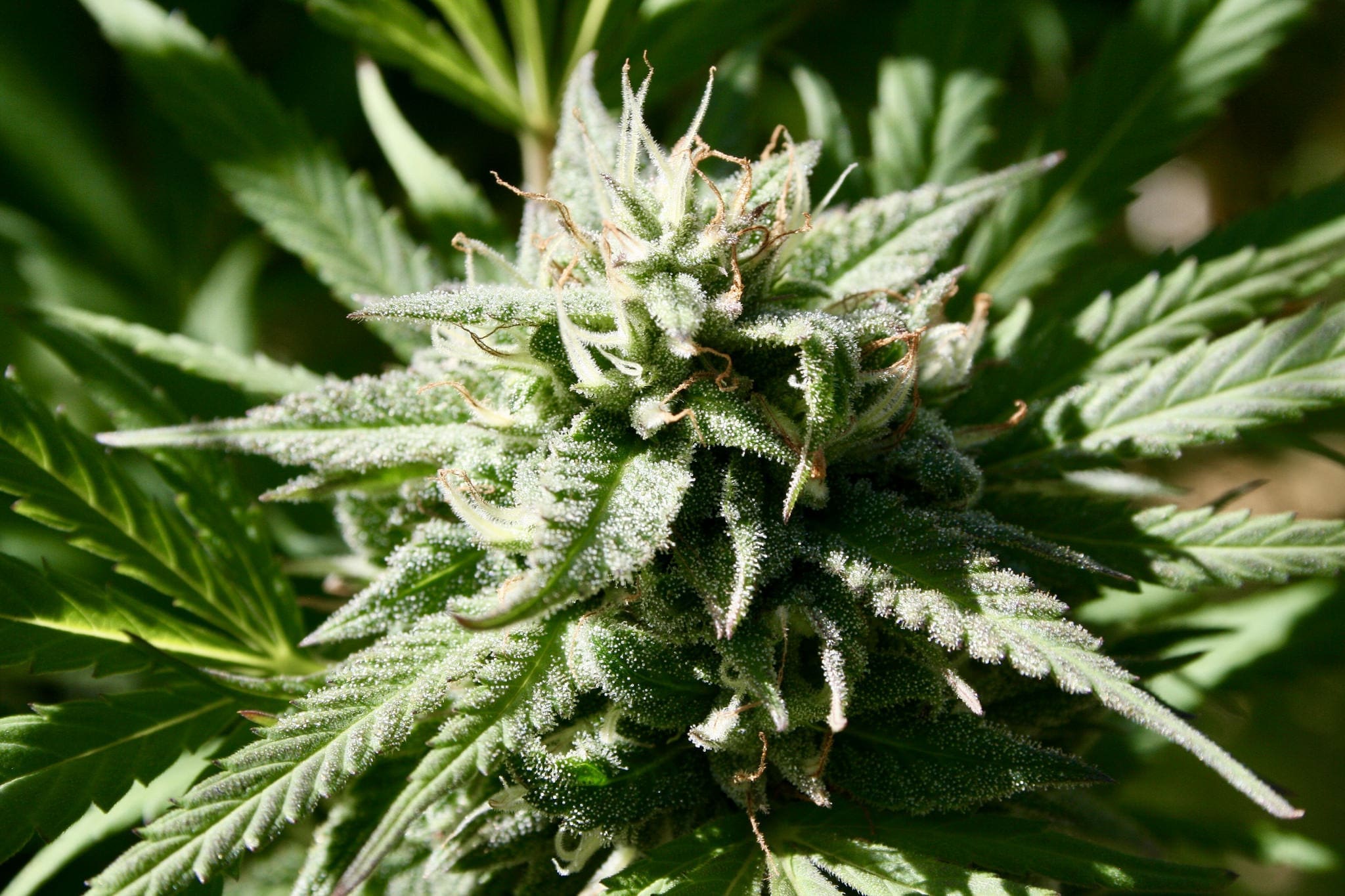 Colombia's legislature will soon take up a bill to legalize and regulate the production and consumption of marijuana for adults.
The legislation, which is being filed by Sen. Gustavo Bolivar of the opposition Colombia Humana party, seeks to end prohibition as a means of curtailing crime and supporting a public health-focused approach to drug policy.
Bolivar, an author who has written several books centered on drug trafficking, has characterized the bill as being about "regularization, not legalization," but it would provide for legal sales to adults with restrictions similar to those imposed for tobacco and alcohol. There would be penalties for selling to underage individuals and smoking wouldn't be permitted in public spaces.
The senator pointed to Uruguay, Canada and states in the U.S. as regulatory models for legalization.
"It has been proven that crime levels are lowered and public health is improved," he said, according to Colombia Reports.
Sen. Alberto Castilla Salazar of the leftist Polo Democrático party said that his coalition supports the reform measure.
Colombia debe superar el prohibicionismo y romper los vínculos de los grupos ilegales con el control del Cannabis, para que sea el Estado quien regule, defina las formas y entienda el consumo como problema de salud pública. Como @PoloDemocratico respaldamos está iniciativa. pic.twitter.com/YBDHqojENJ

— Alberto Castilla Salazar (@CastillaSenador) September 17, 2019
"Colombia must overcome prohibitionism and break the ties of illegal groups with the control of cannabis, so that it is the State that regulates, defines the forms and understands consumption as a public health problem," he said on Tuesday.
Sen. Julián Gallo Cubillos of the FARC party said his coalition supports the legislation and that it represents "a new way to fight the scourge of drug trafficking."
#Noticias// Partido FARC apoya radicación de proyecto que reglamenta el consumo de cannabis https://t.co/tBUPkG0sog pic.twitter.com/kk1zqiem1G

— Senado Colombia (@SenadoGovCo) September 18, 2019
The proposal has also garnered the support of former President Juan Manuel Santos, who has been an outspoken advocate for ending the war on drugs. His Liberal party could make or break the legislation depending on where members fall.
While left and center-left lawmakers seem largely united around legalizing marijuana, the issue will likely face resistance from President Ivan Duque, who last year signed a decree banning low-level possession of cannabis and cocaine despite court rulings that such activity is permissible.
As Colombia Reports noted, however, Duque's far-right Democratic Center party is in the minority.
"We'll have to see how many senators are left to former president Juan Manuel Santos and see how public opinion receives the idea that marijuana can be consumed in public spaces," Sen. Paloma Valencia, a member of the president's party, said.
If the country does opt to pursue a regulated cannabis program, it will join Mexico, where lawmakers are readying legislation to legalize marijuana for adult use following a Supreme Court ruling establishing that a ban on possession and cultivation for personal use is unconstitutional.
Former White House Drug Czar Offers Marijuana Legalization Advice To Mexico
Photo courtesy of Brian Shamblen.
Marijuana Offenses Would No Longer Get Immigrants Deported Under New Congressional Bill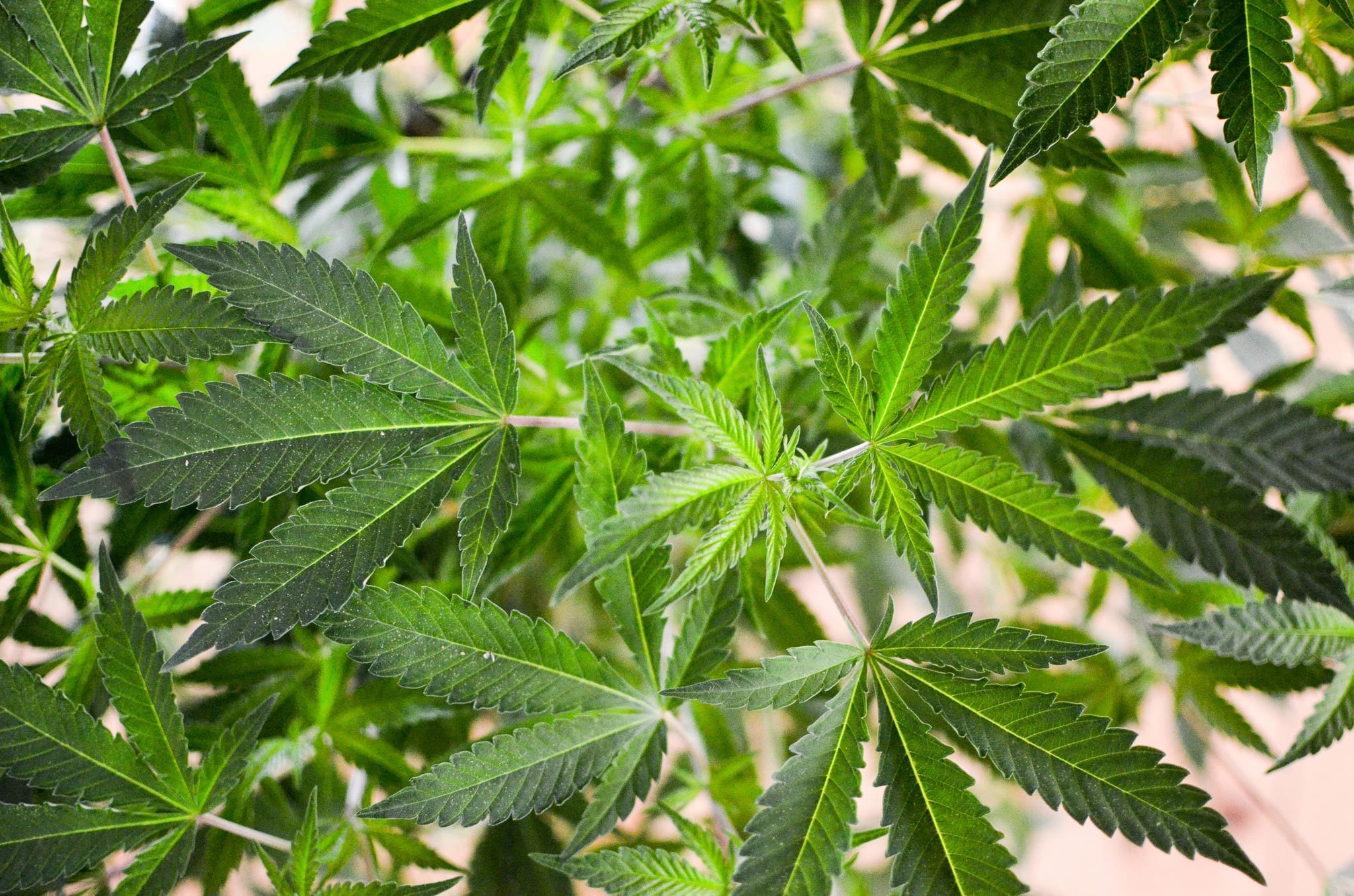 The fourth highest-ranking Democrat in the House introduced a bill on Wednesday designed to protect immigrants from being deported or denied entry into the U.S. over low-level marijuana offenses.
Assistant Speaker Ben Ray Luján (D-NM) filed the Removing Marijuana from Deportable Offenses Act, which stipulates that "any offenses involving the use, possession, or distribution of marijuana shall not be considered as grounds of inadmissibility."
It would further allow immigrants who've been denied a visa or deported due to cannabis offenses to reapply or have their visa reissued.
In a press release, Luján said that the legislation is necessary in order to combat what he described as the "despicable" weaponization of marijuana against immigrant communities by the Trump administration. According to Human Rights Watch, 34,000 immigrants were deported from 2007 to 2012 for cannabis possession.
🚨JUST IN: Proud to introduce #MarijuanaJusticeReform legislation to end President Trump's attacks on immigrants & #DREAMers.

Minor marijuana use should not be grounds for deportation – it's a wasteful use of resources and separates families. It's time to end these injustices. pic.twitter.com/G6y6EzbA1z

— Ben Ray Luján (@repbenraylujan) September 18, 2019
"The federal government should not be wasting resources to wreak havoc on immigrant families when there are children held in border camps that are desperate for legal services, hygiene products, and basic humanitarian care," he said. "Providing care for these children and families should be where the Trump administration devotes its funding – not working as a deportation force."
"I'm proud to be fighting for this legislation to hold President Trump accountable and defend our immigrant communities from senseless and hateful policies," he said.
The legislation is identical to a companion bill that Sen. Cory Booker (D-NJ) introduced in June.
"This Administration's efforts to use marijuana possession as a tool for deportation is misguided and does not make our communities safer," Booker said. "Limited law enforcement resources should not be wasted on deporting people for something two of the last three presidents have admitted to doing."
Earlier this year, U.S. Citizenship and Immigration Services issued a memo stating that immigrants are ineligible for citizenship if they use marijuana or engage in cannabis-related activities, including employment in a state-legal cannabis business, because such activity is not consistent with "good moral character."
So far, the House version has 21 cosponsors, including Reps. Earl Blumenauer (D-OR), Lou Correa (D-CA), Barbara Lee (D-CA), Jim McGovern (D-MA), Eric Swalwell (D-CA), Dina Titus (D-NV), Nydia Velázquez (D-NY), and Bonnie Watson Coleman (D-NJ).
Dozens of states have legalized or decriminalized marijuana use & possession, but the Trump administration is using minor marijuana use to deport immigrant families.
It's wrong.

And it's why @RepBenRayLujan introduced #MarijuanaJusticeReform legislation.
Let's get it passed.

— Rep. Nydia Velazquez (@NydiaVelazquez) September 18, 2019
"We're the closest that we have ever been to ending marijuana prohibition across the United States; it's vital that individuals and communities that continue to bear the brunt of prohibition do not get left behind—that includes noncitizens," Queen Adesuyi, policy coordinator for Drug Policy Alliance, said. "Marijuana has been one of the leading causes for deportation, destroying the lives of countless individuals and families over a substance that is now the center of an industry bringing in billions in profits."
FWD.us President Todd Schulte called the proposal "commonsense legislation that will help keep families together and ensure taxpayer dollars aren't wasted on cruelly deporting individuals with low-level offenses."
Dozens of states have legalized or decriminalized marijuana use and possession, but the Trump admin. is using minor marijuana use to deport immigrant families.

This is wrong and it's why I joined @RepBenRayLujan in his #MarijuanaJusticeReform efforts. pic.twitter.com/Pp5qZQ1A7c

— Rep. Veronica Escobar (@RepEscobar) September 18, 2019
"The status quo of marijuana criminalization is irrational and discriminatory towards tens of thousands of otherwise law-abiding aspiring Americans who pose no safety risk to the United States," NORML Political Director Justin Strekal said. "Public opinion and policy surrounding cannabis are rapidly shifting, which is why we must ensure that those who strive to achieve the American Dream are treated with dignity."
Also this week, Luján became of cosponsor of separate far-reaching legislation to remove marijuana from the Controlled Substances Act and divert funds toward programs to begin repairing the damage of the war on drugs.
Read the text of Luján's marijuana and immigration bill below:
Lujan marijuana bill by Marijuana Moment on Scribd
Key Congressional Chair Says Marijuana Banking Vote Will Happen Over Groups' Objections
Photo courtesy of Philip Steffan.