Governors Across U.S. Step Up Push To Legalize Marijuana In Their States
State legislatures across the U.S. have convened for new sessions over the past month, and a growing number of governors are taking steps to push lawmakers to include legalizing marijuana as part of their 2020 agendas.
At least 10 governors have gone so far as to put language ending marijuana prohibition in their annual budget requests, or used their State of the State speeches to pressure legislators to act on cannabis reform.
Some are proactively addressing the issue, while others appear to be mostly reacting to support that has already built up among lawmakers. But altogether, it's clear that top state executives are now taking marijuana more seriously than ever before.
Here's a look at how governors are taking action on marijuana as 2020 legislative sessions get underway.
Colorado
Gov. Jared Polis (D), who consistently led the fight for federal marijuana reform during his time in Congress, is continuing to champion cannabis now that he's running his state.
This month, his administration rolled out a "roadmap" aimed at increasing the number of banks that serve legal cannabis businesses. He also announced an energy efficiency partnership between beer and marijuana companies that involves using carbon captured during the alcohol brewing process to grow cannabis plants.
And during his State of the State address last month Polis emphasized that "keeping Colorado the number one state in the nation for industrial hemp" is among his priorities for boosting the economy.
Connecticut
Gov. Ned Lamont (D) and leading lawmakers are pushing to make 2020 the year that Connecticut legalizes cannabis.
During his State of the State address, the governor spoke about how marijuana legalization in nearby states makes it illogical to continue prohibition. "Like it or not, legalized marijuana is a short drive away in Massachusetts and New York is soon to follow," he said. "Right now do you realize that what you can buy legally in Massachusetts right across the border can land you in prison here in Connecticut for up to a year?"
To that end, Lamont has partnered with governors from neighboring states to develop a regional approach to cannabis.
On the governor's behalf, the Senate president and House speaker have filed a bill to legalize marijuana in Connecticut, and Lamont's budget proposal includes funding for new state employees to craft and implement a regulatory system for cannabis.
Illinois
Gov. J.B. Pritzker (D), who signed a marijuana legalization bill into law last year, has championed its implementation in 2020. His State of the State address included a line touting how the new policy's out-of-state appeal "gives us a chance to collect tax revenue from the residents of Wisconsin, Missouri, Iowa and Indiana," all of which continue to prohibit recreational cannabis.
Pritzker's lieutenant governor was among the first people to purchase cannabis products when legal sales began on January 1. The day before, Pritzker pardoned more than 11,000 people with prior marijuana convictions. Nearly $40 million worth of adult-use cannabis products were purchased in the first month, an economic boost that the governor's administration prominently touted.
New Mexico
Gov. Michelle Lujan Grisham (D) formally put marijuana legalization on the legislature's agenda for the short, 30-day session ending later this month.
"It's high time we stopped holding ourselves and our economy back: Let's get it done this year and give New Mexicans yet another reason, yet another opportunity, to stay here and work and build a fulfilling 21st century career," she said during her State of the State speech.
Last year, Lujan Grisham convened a working group to study cannabis. It issued a report that formed the basis of a legalization bill that is now advancing through the legislature.
New York
Gov. Andrew Cuomo (D) unsuccessfully pushed lawmakers to send him a marijuana legalization bill in 2019, but he's trying again this year.
"For decades, communities of color were disproportionately affected by the unequal enforcement of marijuana laws," he said in his 2020 State of the State address. "Let's work with our neighbors New Jersey, Connecticut, and Pennsylvania to coordinate a safe and fair system, and let's legalize adult use of marijuana."
The governor's budget includes language to accomplish the end of cannabis prohibition, and he is also proposing to create a new Global Cannabis and Hemp Center for Science, Research and Education in the SUNY system.
Rhode Island
For the second year in a row, Gov. Gina Raimondo (D) put measures to legalize cannabis in her budget proposal.
Unlike the version that lawmakers rejected in 2019, the new language would create a system of state-owned stores to sell marijuana.
House and Senate leaders have thus far expressed reservations about Raimondo's plan, but it remains to be seen if they will become more open to legalization as a growing number of nearby states—including Connecticut—move to end prohibition.
South Dakota
Gov. Kristi Noem (R) is no big fan of hemp, having vetoed a bill to legalize the crop that lawmakers sent to her desk last year. But in 2020, recognizing that the plant is incredibly popular and that other states are enacting new laws regulating hemp in light of its recent federal legalization, the governor is working with lawmakers to pass new compromise legislation.
Noem laid out what she called "guardrails" that need to be included in any hemp bill that could get her signature, and she also discussed the issue in her State of the State address.
"Federal guidelines have been put in place, a South Dakota tribe has been given the green light on production, and other states' actions mean we need to address hemp transportation through our state," she said.
New hemp legislation has already advanced through one legislative committee, and the governor seems poised to sign it into law this year as long as her concerns are addressed.
Vermont
Gov. Phil Scott (R) reluctantly signed a 2018 bill into law that legalizes low-level marijuana possession and home cultivation. Now, lawmakers are pushing to add legal cannabis sales to that, and the governor doesn't appear as opposed as he once did.
A top lawmaker said that Scott is "at the table" in ongoing talks about legislative language. Although he still has concerns about impaired driving, the governor reportedly has his eye on using legal marijuana sales revenue to fund an after-school program he is proposing.
A cannabis commercialization bill cleared the Senate in 2019 and has already been amended and approved by a number of House committees this year, with a floor vote expected in the coming weeks.
While Scott hasn't committed to signing it into law, advocates have become more hopeful that he won't block it because of the tax money it can generate to support his other priorities.
U.S. Virgin Islands
Gov. Albert Bryan Jr. (D) called lawmakers into a special session in December to begin considering a marijuana legalization proposal that he says is needed to generate revenue to support a retirement fund for government employees.
"We must acknowledge the opportunities that regulated expansion of this industry can bring to the territory and the potential benefits" to the retirement program, he said during his State of the Territory address last month.
Virginia
Gov. Ralph Northam (D) campaigned on decriminalizing marijuana in 2017 and has continually pushed lawmakers to send him a bill on the topic. Now that the governor's party won control of both chambers of the legislature in November's elections, it might actually get done, and he put marijuana decriminalization at the top of his 2020 criminal justice agenda.
"We need to take an honest look at our criminal justice system to make sure we're treating people fairly and using taxpayer dollars wisely," he said in his State of the Commonwealth speech. "This means decriminalizing marijuana possession—and clearing the records of people who've gotten in trouble for it."
Cannabis decriminalization legislation has advanced through several House of Delegates and Senate committees in recent weeks, and cleared the full House this week. A Senate floor vote is expected soon.
Wisconsin
Gov. Tony Evers (D) included language to legalize medical cannabis and decriminalize marijuana possession in his budget last year, but lawmakers removed those provisions.
But the governor is still pushing the issue, calling out the legislature in his 2020 State of the State speech for ignoring the will of the voters.
"When more than 80 percent of our state supports medical marijuana…and elected officials can ignore those numbers without consequence, folks, something's wrong," he said.
The GOP House speaker has expressed some openness to allowing medical cannabis in some form, but Senate leadership is more hostile to the idea. It remains to be seen if gubernatorial pressure can convince lawmakers to advance the issue.
This piece was first published by Forbes.
Photo courtesy of Jurassic Blueberries.
The White House Is Reviewing CBD And Marijuana Research Guidance From FDA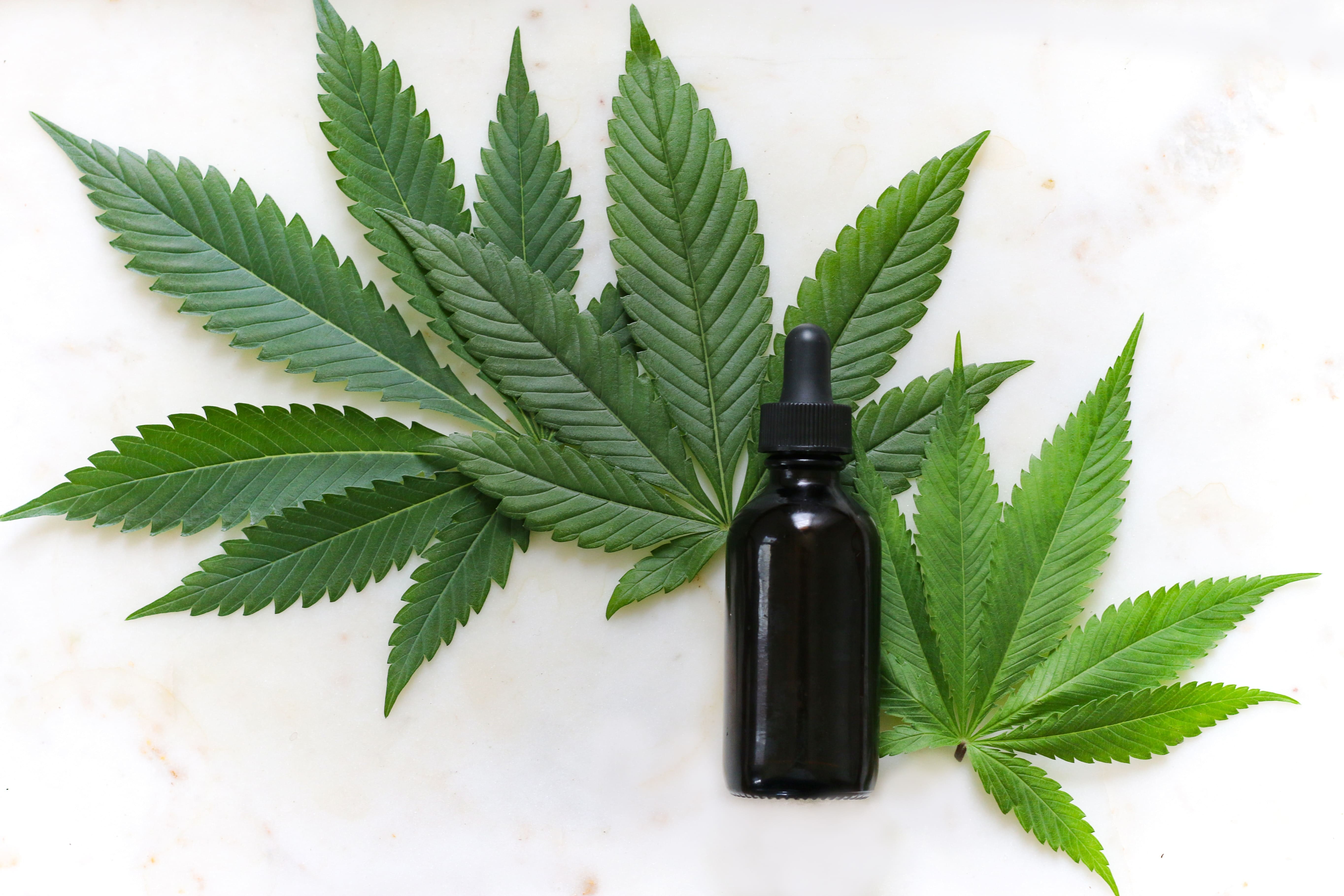 The White House is currently reviewing a federal plan for marijuana and CBD research.
The Food and Drug Administration (FDA) submitted draft guidance on the issue last week to the White House Office of Management and Budget (OMB).
Details about the document—titled "Cannabis and Cannabis-Derived Compounds: Quality Considerations for Clinical Research"—are sparse. But an FDA spokesperson indicated to Marijuana Moment that it's related to the agency's ongoing work to develop broader CBD regulations that could eventually allow for the marketing of cannabis products as dietary supplements or food items.
"We recognize that there is substantial public interest in marketing and accessing CBD for a variety of products. We are working toward a goal of providing additional guidance, and have made substantial progress," FDA said in a statement. "There are many questions to explore regarding the science, safety, effectiveness and quality of products containing CBD, and we need to do our due diligence."
"As part of our work, the FDA continues to explore potential pathways for various types of CBD products to be lawfully marketed," the statement continues. "An important component of this work is obtaining and evaluating information to address outstanding questions related to the safety of CBD products that will inform our consideration of potential regulatory frameworks for CBD while maintaining the FDA's rigorous public health standards."
What remains to be seen is whether FDA plans to wait for this specific guidance to be finalized and for the resulting research to be completed before it gets around to issuing final rules for CBD products in general. Stakeholders have been eagerly awaiting those regulations so they can fully take advantage of the legalization of hemp and its derivatives.
"We will continue to update the public about our path forward as our work progresses, and provide information that is based on sound science and data," FDA said.
While sending the guidance to OMB could be interpreted as a positive development signaling that FDA is making progress on the development of regulations, former FDA Commissioner Scott Gottlieb said on Saturday that White House policies requiring OMB to review scientific documents in the first place represent an onerous step that's delayed the issuance of guidance.
It's also worth noting FDA's effort to modernize definition of "healthy" on food labels to help consumers make more informed choices about diets has been under OMB review since August 2019. Will technical and scientific guidance critical to advancing patient care move faster? 2/2

— Scott Gottlieb, MD (@ScottGottliebMD) May 30, 2020
The FDA spokesperson declined to comment on the former commissioner's statement.
The agency first announced in January that it planned to publish guidance on cannabis research this year. It's not clear how long the OMB review will take or when the document will be finalized for public release.
In addition to sending the guidance to the White House for review, FDA is also soliciting public input about the safety and efficacy of CBD in comment period it has decided to keep open indefinitely. The agency said in an update to Congress in March that it has several specific questions it wants answered before deciding whether the cannabidiol can be lawfully marketed. That includes questions about the impact of different methods of consumption and drug interactions.
In the meantime, FDA is maintaining enforcement discretion when it comes to action against companies that sell CBD products regardless of the lack of regulations and has said it is currently targeting sellers that make especially outlandish or unsanctioned claims about the therapeutic value of their products.
It sent a warning letter to a CBD company owned by a former NFL player after advertisements it displayed suggested its products could treat and prevent a coronavirus infection, for example.
FDA sent a letter warning to a company about its marketing of injectable CBD products that led to a voluntary recall last month.
The agency also publicized a voluntary recall of another CBD product from a different company, notifying consumers about potentially high levels of lead in a batch of tinctures.
FDA has previously issued warnings to other CBD companies that have made unsubstantiated claims about the therapeutic potential of their products.
Scientists And Veterans File Lawsuit Challenging DEA's Marijuana Rescheduling Denials
Photo by Kimzy Nanney.
Marijuana Legalization And The Fight For Racial Justice (Op-Ed)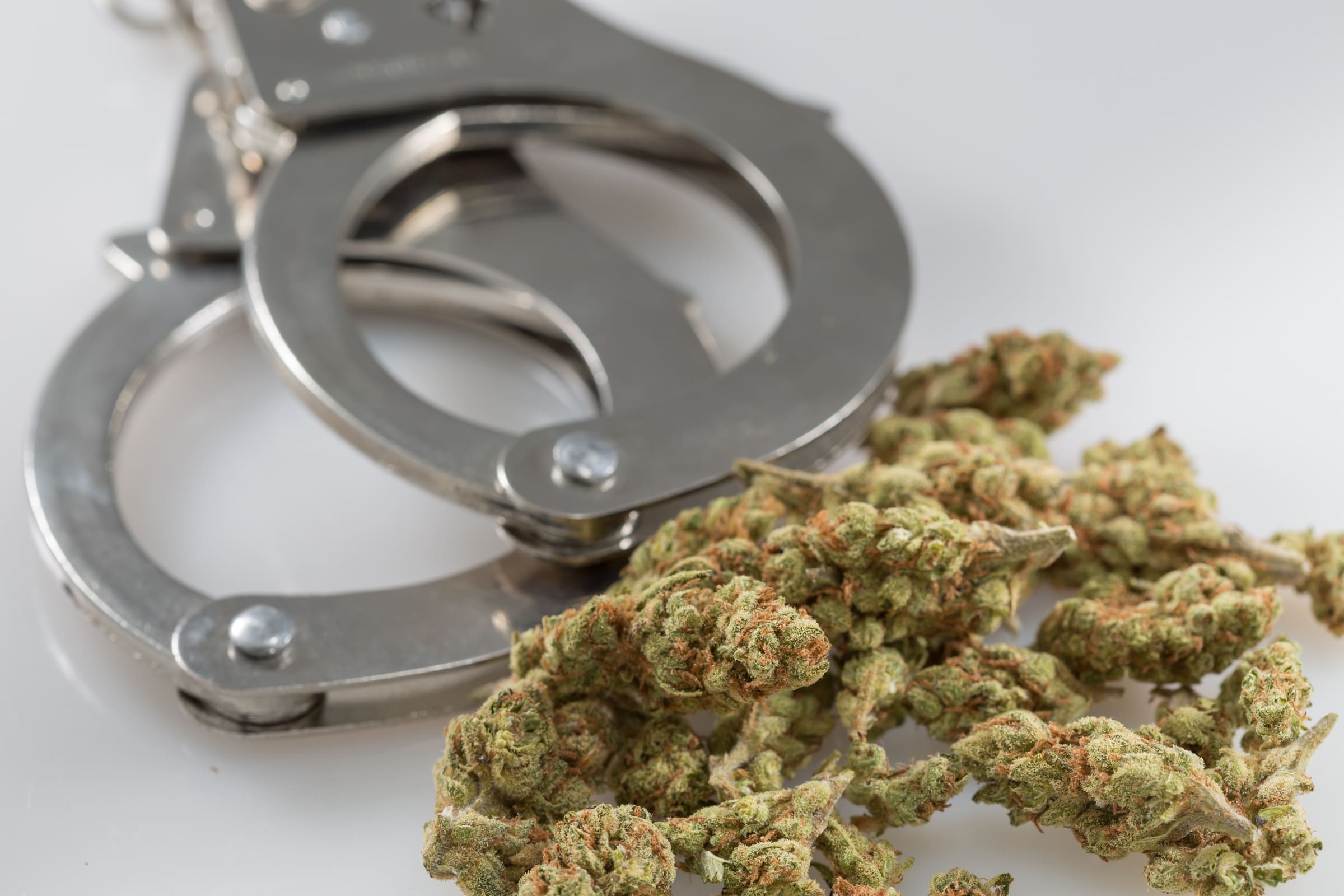 "Black and brown lives matter and we owe it to our country and to ourselves to take tangible steps toward dismantling many of the power structures that perpetuate injustice. Marijuana prohibition is simply one of them."
By Erik Altieri, NORML
On May 25th, George Floyd was killed on camera by officers affiliated with the Minneapolis Police Department. As were many Americans, we were shocked and disheartened by this tragic and needless loss of life.
As the events of the past few days have unfolded, it is clear that America is in the midst of a long overdue reckoning with itself. Since 1619, when the first ships arrived on the coast of Virginia with enslaved Africans in chains, our country has long had to struggle to address the inequality and structural racism embedded within our public institutions—particularly within the criminal justice system.
From slavery and the Civil War, to the battles to end Jim Crow laws, to the marches for civil rights, to the protests against mass incarceration, to the Black Lives Matter movement, each generation of Americans has stepped up to take action to fight to end racial injustice.
As protests continue to take place across our nation, more Americans are beginning to publicly demand action from their local, state and federal leaders to end the policies and practices that promote, enable and drive systemic racial injustice. In these conversations about policy solutions, many will include in their demands an ending to the war on drugs—or, at a minimum, an ending to marijuana criminalization. But while ending cannabis prohibition is both important and necessary, we must also recognize that doing so is but a single piece of a much larger puzzle.
Will legalizing marijuana reform alone solve the problem of racial injustice? No.
Is ending cannabis prohibition going to fix all of America's social ills? No.
After we legalize adult-cannabis use, will we see an end to discriminatory policing against communities of color and other marginalized groups? No.
Will end marijuana prohibition be a small step toward the greater goal of promoting justice? Without a doubt, yes.
And the majority of Americans agree.
Will marijuana reform end racism? No. Can it be a part of reforming a broken & racist system? Yes.

It is important for those of us not from marginalized communities to truly listen to those who are facing this oppression & support them in this struggle.https://t.co/9fesgBY7Pc

— NORML (@NORML) June 2, 2020
Our decades-long prohibition of marijuana was founded upon racism and bigotry. Look no further than the sentiments of its architect, Harry J. Anslinger, Commissioner of the Federal Bureau of Narcotics, who declared: "[M]ost [marijuana consumers in the US] are Negroes, Hispanics, Filipinos and entertainers. … [M]arijuana causes white women to seek sexual relations with Negroes. … Reefer makes darkies think they're as good as white men."
These racial biases were later exploited by the Nixon administration when it ramped up the drug war in 1970 and declared cannabis to be "public enemy #1." As former Nixon adviser John Ehrlichman later acknowledged: "The Nixon campaign in 1968, and the Nixon White House after that, had two enemies: the antiwar left and black people. You understand what I'm saying? We knew we couldn't make it illegal to be either against the war or black, but by getting the public to associate the hippies with marijuana and blacks with heroin, and then criminalizing both heavily, we could disrupt those communities. We could arrest their leaders, raid their homes, break up their meetings, and vilify them night after night on the evening news. Did we know we were lying about the drugs? Of course we did."
Today, the modern era of marijuana prohibition continues to be disproportionately applied. Annually, over 650,000 Americans are arrested for violating marijuana laws. Yet, according to an analysis of these arrests released earlier this year by the ACLU, "In every single state, Black people were more likely to be arrested for marijuana possession, and in some states, Black people were up to six, eight, or almost ten times more likely to be arrested. In 31 states, racial disparities were actually larger in 2018 than they were in 2010."
Of course, marijuana prohibition isn't the sole cause of America's racial inequities, nor is it the sole reason why certain members of the police continue to engage in racially-aggressive policing and misconduct. But its criminalization is one of the tools commonly used to justify and perpetuate these injustices.
For example, marijuana enforcement was the pretext in the fatal law enforcement shooting of another Minnesotan just a few years before George Floyd's murder: Philando Castile. The officer in this case alleged that he feared for his life simply because he believed that Mr. Castille had been smoking marijuana, stating: "I thought I was gonna die. And I thought if he's, if he has the guts and the audacity to smoke marijuana in front of the 5-year-old girl and risk her lungs and risk her life by giving her secondhand smoke and the front seat passenger doing the same thing then what, what care does he give about me. And, I let off the rounds and then after the rounds were off, the little girl was screaming."
Even in those jurisdictions where adult-use cannabis is legal, we know that there still remains much work to be done to address continuing racial inequities. For instance, African Americans and Latinos continue to disproportionately be targeted for traffic stops in Colorado and Washington even after legalization.
Then there is the question of the cannabis industry itself. We advocates need to continue to push for inclusion and equity within this space. We must not ignore the reality that while a handful of venture capitalists are now engaging in licensed cannabis sales in systems that largely exclude minority ownership while millions of others—most of them young, poor and people of color—continue to face arrest and incarceration for engaging in much of the same behavior.
There is no doubt that our national discussion over matters of race and policing will continue long after these public protests have ceased. NORML believes that calls for cannabis legalization need to be an important part of this emerging discussion—but only a part. Black and brown lives matter and we owe it to our country and to ourselves to take tangible steps toward dismantling many of the power structures that perpetuate injustice. Marijuana prohibition is simply one of them.
We are at a crossroads in this country and it is time for all of us to march as allies in the fight for racial justice and equality. It is important during this process for those of us not from these marginalized communities to truly listen to those who are facing this oppression and support them in this struggle. Let us take this moment in time to pledge to put in the work necessary in order to make America the better and more just nation that we know it can be.
Erik Altieri is executive director of NORML.
Cory Booker Cites Marijuana Enforcement As Example Of Racial Injustice That Is Motivating Protests
Two-Thirds Of Arizona Voters Support Marijuana Legalization Ballot Measure, Poll Shows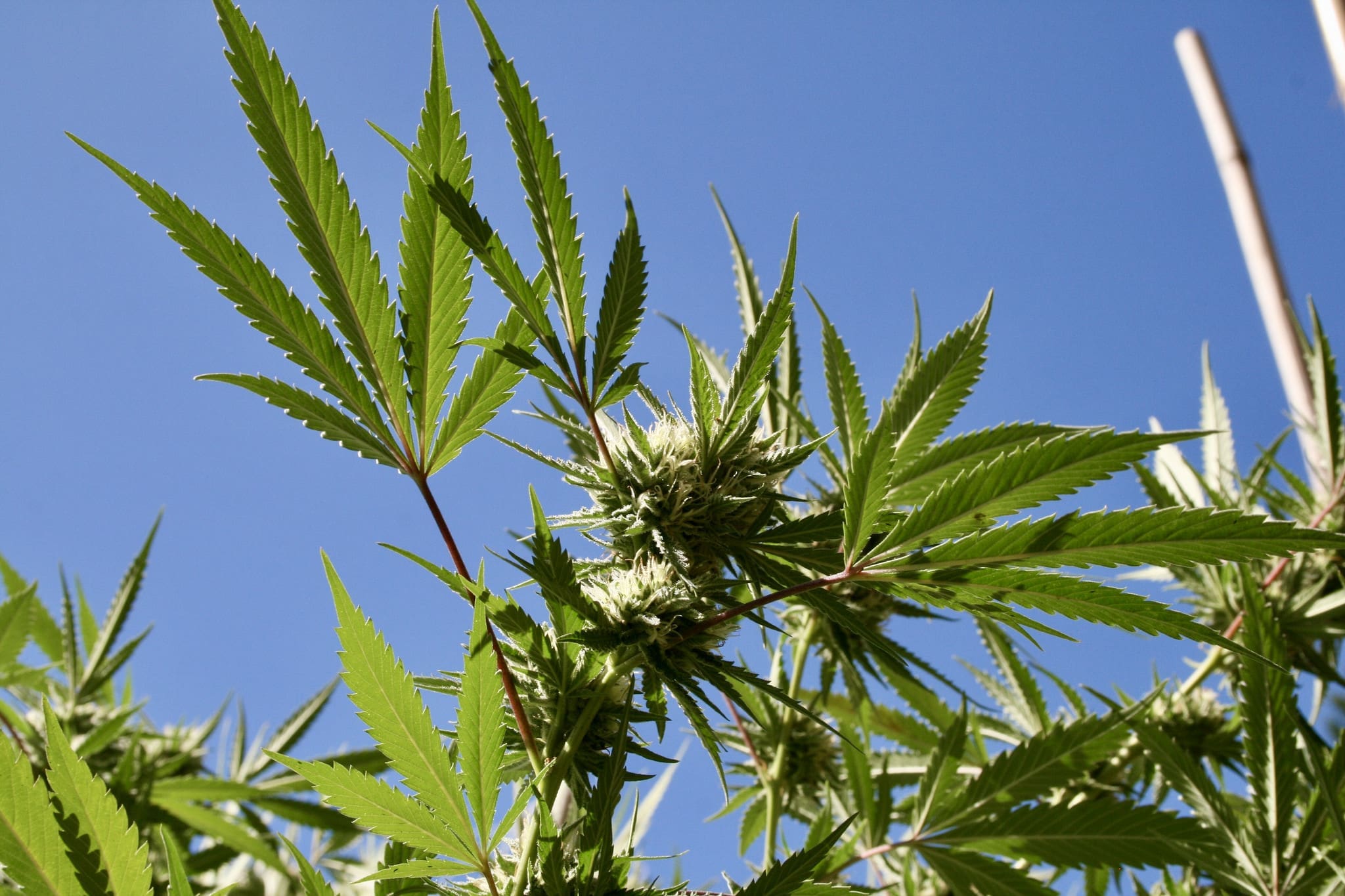 If Arizona marijuana activists succeed in placing a legalization initiative before voters this November, it will likely pass by a wide margin, according to a new poll.
In a survey of likely voters, about two-thirds (65.5 percent) of respondents said they would support the proposed measure, the Smart and Safe Arizona Act. That's a notable shift since residents were surveyed late last year in a poll that showed 54 percent in favor of the policy change.
The survey described the legalization initiative, which would make it legal for adults 21 and older to purchase and possess cannabis and also impose taxes on legal sales, and asked 400 respondents if they would vote yes or no on the proposal
NEW POLL shows 65% of #Arizona voters are likely to vote Yes to legalize the sale, possession, and consumption of one ounce of #marijuana for adults at least 21 years old. READ MORE 👉🏼https://t.co/hTO0L60CRT pic.twitter.com/TygihYdxso

— HighGround, Inc. (@azhighground) June 1, 2020
Forty-seven percent said they would "definitely" back it and 18.5 percent said they "probably" would. Nineteen percent said they "definitely" would not vote for it, while six percent said they "probably" wouldn't.
The campaign behind the initiative, Smart and Safe Arizona, said in April that it had collected enough raw signatures to qualify for the ballot. However, those haven't been verified by the state yet and the group said it plans to continue petitioning to ensure success. Stacy Pearson, campaign manager for the organization, told Marijuana Moment on Tuesday that they're "on track to turn in more than 400,000 signatures by the July 2 deadline."
"The HighGround poll is encouraging and tracks with what our internal polling shows—Arizonans are ready to legalize marijuana," she said. "Particularly in this economic environment, new jobs and tax revenue are important to voters."
Activists asked the state Supreme Court to allow electronic signature gathering given challenges presented by the coronavirus pandemic, but that request was rejected.
In the poll, which was conducted from May 18-22, the only group that appears divided on the issue are those who identify as "very conservative." They were evenly split—47.6-47.6 percent—on whether or not they'd vote in favor of legalization. All other demographics were solidly in favor of the proposal.
"As long as Smart and Safe Arizona can qualify for the ballot, all signs point to 2020 being the year that recreational marijuana finally becomes legal in Arizona," Paul Bentz, senior vice president of research and strategy at HighGround, said in a press release. "Of course, there is still strong opposition among some of those who represent the most conservative segments of the electorate. We should expect a legal challenge coming from that audience because at this point, that's the likely the only way they can defeat this issue."
Under the measure, adults could possess up to an ounce of marijuana at a time and cultivate up to six plants for personal use.
The initiative also contains several restorative justice provisions such as allowing individuals with prior marijuana convictions to petition the courts for expungements and establishing a social equity ownership program
Cannabis sales would be taxed at 16 percent. Tax revenue would cover implementation costs and then would be divided among funds for community colleges, infrastructure, a justice reinvestment and public services such as police and firefighters.
The Department of Health Services would be responsible for regulating the program and issuing cannabis business licenses. It would also be tasked with deciding on whether to expand the program to allow for delivery services.
A 2016 legalization proposal was rejected by Arizona voters. But in the four years since, more states have opted to legalize and public opinion has continued to shift in favor of reform.
"Clearly, the initiative backers have learned from the mistakes of the past and have done everything they can to put together a more palatable proposal," Bentz said. "In particular, they were wise to make this proposition more 'family friendly' by banning smoking in public and ensuring products cannot resemble children's candy. Ultimately, that's likely what got them over the hump with a majority of Republicans."
Michigan Bill To Let Elected Officials' Spouses Obtain Marijuana Licenses Advances While Equity Issues Persist
Photo courtesy of Brian Shamblen.