New York Governor Includes Marijuana Legalization In New Budget Plan
New York Gov. Andrew Cuomo (D) included marijuana legalization in his budget proposal on Tuesday, setting the stage for another reform push in the legislature as the 2020 session gets underway. The move comes as a new poll shows that voter support for ending cannabis prohibition is at its highest level ever in the state.
While Cuomo put a similar plan in his budget last year, he ultimately dropped it as it became clear that lawmakers could not come to an agreement on the finer points of legalization ahead of legislative deadlines. His administration is optimistic that this year will be different.
According to the new proposal, New York stands to receive $20 million in revenue for the 2021 fiscal year and $63 million in 2022, according to the governor's projections. By 2025, the amount is expected to rise to $188 million.
Watch Cuomo discuss marijuana during his budget speech in the video below:
"Legalize adult use cannabis," Cuomo said during his budget speech. "I believe it is best done in the budget. I said that last year. I believe the budget is the opportunity, frankly, to make some tough decisions and work through tough issues that without the budget can often languish, and I suggest that we get it done in the budget."
"This year Governor Cuomo is proposing a comprehensive regulatory approach to legalize cannabis, creating a new Office of Cannabis Management to specialize in cannabis regulation—overseeing the medical, adult-use and hemp programs," his office said in a press release. "The proposal will administer social equity licensing opportunities, develop an egalitarian adult-use market structure and facilitate market entry through access to capital, technical assistance and incubation of equity entrepreneurs."
"The proposal will also correct past harms to individuals and communities that have disproportionally been impacted by prohibition. To safeguard public health, the proposal limits the sale of cannabis products to adults 21 and over and establishes stringent quality and safety controls including oversight over the packaging, labeling, advertising and testing of all cannabis products. These efforts will be done in coordination with neighboring states Connecticut, New Jersey and Pennsylvania. The Governor will also propose creating a first of its kind Global Cannabis and Hemp Center for Science, Research and Education with SUNY and other expert partners."
Under the proposal, there would be three levels of taxes. A 20 percent tax would be imposed on cannabis sold by any entity to a retailer. Cultivators would be taxed at $1 per dry weight gram for flower, trim would be taxed at $0.25 per dry weight gram and wet cannabis would be taxed at $0.14 per gram. Local jurisdictions with a population of at least one million people that allow marijuana businesses to operate would receive revenue from a separate, two percent tax.
"The Budget regulates and controls the production, distribution, transportation, and sale of cannabis, cannabis related products and medical cannabis within the NYS, for the purposes of fostering and promoting temperance in their consumption, to properly protect the public health, safety, and welfare and to promote social equity," the proposal states.
The budget also calls for workforce increases at certain state agencies, including bolstering resources at the Division of Alcohol Beverage Control "to support the new Office of Cannabis Management (OCM)."
OCM will oversee a "first-in-nation comprehensive cannabis regulatory framework" that "centralizes all the licensing, enforcement and economic development functions in one entity." It will "administer all licensing, production, and distribution of cannabis products in the adult-use, industrial, and medical cannabis markets," according to the plan.
New York's hemp regulators would also benefit from the budget proposal, with Cuomo calling for $1.1 million in "resources to support nine additional hemp oversight and inspection related staff."
Cannabis reform has become a major issue for Cuomo, who only came to embrace legalization at the end of 2018 after he previously described marijuana as a "gateway drug." Since then, he's spent months negotiating with lawmakers about the specifics of an adult-use legalization bill, and he's also helped arrange meetings with governors in the region to develop a plan for coordinated marijuana regulations.
While legalization didn't come together last year, Cuomo did sign legislation expanding the state's cannabis decriminalization policy and providing for expungements for those with prior marijuana convictions.
In his State of the State address earlier this month, the governor reiterated his commitment to legalizing marijuana in the Empire State, though he emphasized that the economic benefits "would be a hollow victory" if a legal system didn't include social equity and restorative justice provisions.
The budget proposal aims to create a three-tier market structure—similar to how alcohol is distributed now— for the marijuana industry, and would generally prohibit vertical integration of businesses. That, along with licensing limits and supply management, are intended to "control market concentration and encourage social equity applicant participation," the governor's office said.
Technical assistance, training, loans and mentoring would be offered to marijuana business applicants that qualify under social and economic equity criteria.
Tax revenue would go toward implementation costs, traffic safety efforts and the social and economic equity plan, as well as substance misuse, harm reduction and mental health treatment and prevention programs, among other things.
Counties and cities with a population of 100,000 or more would be able to opt-out of allowing cannabis businesses in their jurisdictions.
Home cultivation of medical cannabis would be allowed, up to four plants per household, but recreational consumers would not be able to legally grow their own marijuana.
Cuomo's proposal, or at least the idea of legalization in general, benefits from majority public support in the state, according to a poll that was released on Tuesday. The institute found that 58 percent of New Yorkers favor the policy change—the highest percentage reported in the state.
New York is one of several states where broad cannabis reform is expected to be taken up this year. In the Northeast alone, Rhode Island's governor called for a state-run cannabis model in her budget plan, New Hampshire lawmakers plan to pursue non-commercial legalization and in New Jersey, the legislature approved a referendum to put the question of recreational legalization before voters during the November election.
Rhode Island Governor's Budget Includes Legal Marijuana Sales In State-Run Stores
This story has been updated with further details about Cuomo's proposal.
Photo elements courtesy of Metropolitan Transportation Authority and Carlos Gracia.
Ohio Marijuana Legalization Measure To Be Filed For November Ballot This Week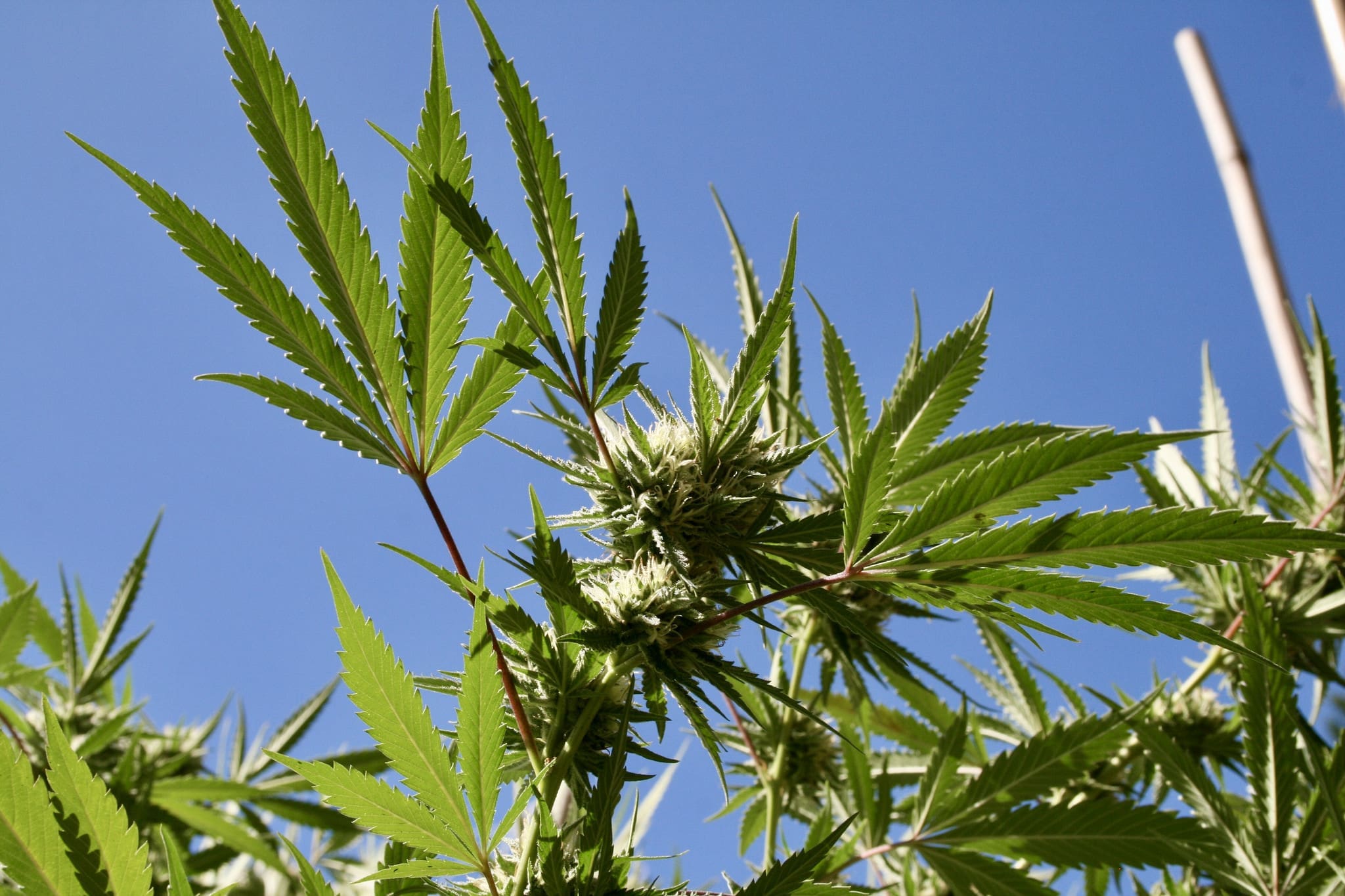 Marijuana reform advocates in Ohio are working to put a marijuana legalization measure before voters in November.
Under the proposed constitutional amendment, adults 21 and older would be allowed to possess and purchase up to an ounce of cannabis from licensed retailers. Individuals could also cultivate up to six plants for personal use.
Existing medical marijuana dispensaries would have licensing priorities to start selling products for recreational purposes, according to a copy of an initiative petition obtained by The Cincinnati Enquirer. After that point, state regulators would be able to approve additional licenses.
Attorney Tom Haren, who is working with the campaign, said that they are not currently disclosing who is supporting the effort.
He told Marijuana Moment they will have more information after filing a petition with the state attorney general's office "later this week."
The campaign faces some steep challenges if they hope to make the ballot. In order to qualify, they must collect about 443,000 valid signatures from registered voters by July 1. Considering how late in the game this initiative is launching, and how large of a state Ohio is, signature gathering will likely require extensive funding.
The Ohio Medical Cannabis Cultivators Association, which represents many of the state's currently licensed businesses, told the Enquirer that they are not currently supporting the measure because the group "is entirely focused on bettering the medical program for patients."
When a legalization measure appeared on Ohio's ballot in 2015, it was soundly defeated by voters. However, that initiative was opposed by many traditional allies of reform because of concerns that its language granted control over legal cultivation to the very donors who paid to put it on the ballot.
The following year, state lawmakers legalized medical cannabis. Sales under that program launched last year.
Activists across the country are working to put marijuana reform before voters in November.
A marijuana legalization initiative qualified for South Dakota's ballot in December, and a separate medical cannabis measure will also go before that state's voters this year.
Mississippi activists collected enough signatures to qualify a medical marijuana legalization initiative for the ballot.
New Jersey's legislature approved a resolution in December that will put the question of full marijuana legalization to voters.
Bill To Legalize Marijuana Sales Heads To Vermont House Floor Following Key Committee Vote
Photo courtesy of Brian Shamblen.
Bill To Legalize Marijuana Sales Heads To Vermont House Floor Following Key Committee Vote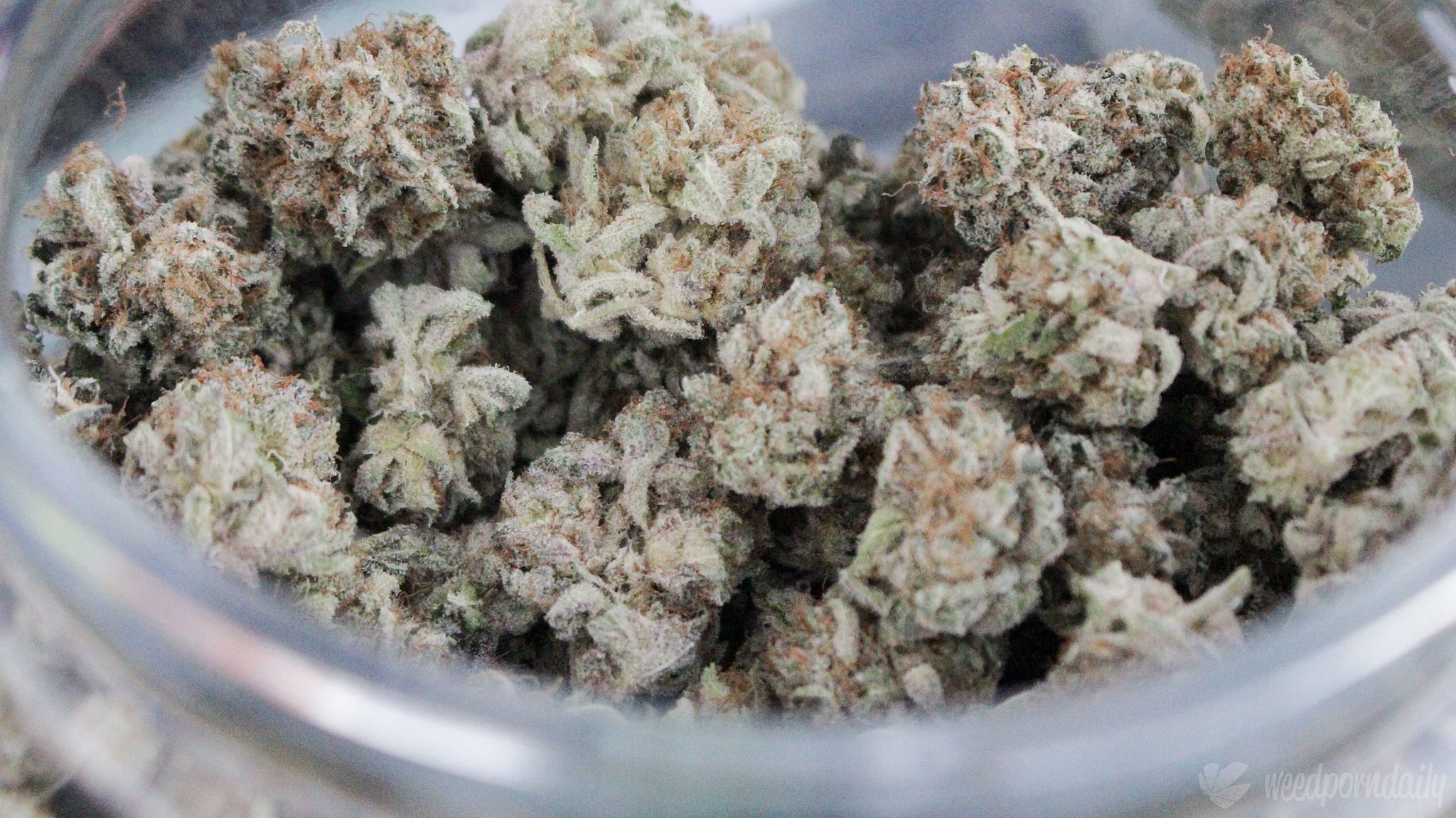 Another Vermont House committee approved a bill to legalize the sale of marijuana on Monday, with a vote by the full chamber expected in the coming days.
The Appropriations Committee advanced the legislation with a tally of 6-5, clearing its path for floor action—likely on Wednesday and Thursday.
The Vermont legislature legalized possession and home cultivation of cannabis for adult use in 2018, but there is currently no way for consumers to legally purchase marijuana. The bill moving through the legislature would establish a commercial cannabis market in the state, create various categories of business licenses, establish a government agency to oversee the new industry and set tax rates on legal sales.
It would also set limits on product potency, capping THC in cannabis flower at 30 percent THC and limiting concentrates to 60 percent THC.
Before voting to send the bill to the floor, the Appropriations Committee amended the legislation to reduce the number of members of the proposed Cannabis Control Board from five to three, slightly increase its funding and set it to be dissolved by July 1, 2024. Lawmakers also approved changes to allocate 30 percent of marijuana excise tax revenues to substance misuse prevention efforts, with additional funds going toward after-school and summer learning programs. Regulators would also set fees to charge for mandatory reviews of advertisements by cannabis businesses under the amendment.
Two other House panels—the Government Operations and Ways and Means Committees—have already approved the legislation this year. The full Senate voted in favor of the bill, S. 54, last year during the first half of the two-year legislative session.
"After years of consideration, the House finally appears poised to agree with the Senate that cannabis sales should be regulated in Vermont," Matt Simon, New England political director for the Marijuana Policy Project, told Marijuana Moment. "Cannabis is already legal in Vermont, so it makes no sense that consumers should have to either grow it themselves or buy it from stores in Massachusetts."
During the Ways and Means hearing earlier this month, lawmakers adopted amendments that changed the bill's planned tax rate, increasing it from a proposed 16 percent sales tax to a 20 percent combined rate that consists of 14 percent excise tax and 6 percent sales tax.
Medical cannabis patients would be exempt from state taxes under the bill, and local governments would be prohibited from adding their own new local taxes on marijuana.
Since the Senate passed an earlier version of the bill prior to House committees making amendments, the chambers would have to resolve differences before the final measure is sent to the governor's desk—most likely through a bicameral conference committee.
Gov. Phil Scott (R), who reluctantly signed the noncommercial legalization bill into law in 2018, has previously voiced opposition to allowing retail marijuana sales, but top lawmakers have said that he's come around on the issue and has been involved in discussions about this legislation. An official in his administration indicated last month that the governor is interested in using some tax revenue from cannabis sales to fund an after-school program he's backing.
Residents in the state are strongly in favor of the reform move, according to a poll released last week. About three-in-four Vermonters support allowing adults to purchase marijuana "from regulated, taxpaying small businesses."
In neighboring New Hampshire, the House approved a bill last week that would enact a policy similar to what Vermont currently has, allowing adults to possess and cultivate marijuana for personal use without a retail element.
After New Mexico Lawmakers Fail To Pass Marijuana Legalization, Governor Says Voters Could Decide
Photo courtesy of WeedPornDaily.
Mississippi Lawmakers Attempt To 'Kill' Medical Marijuana Ballot Initiative With New Strategy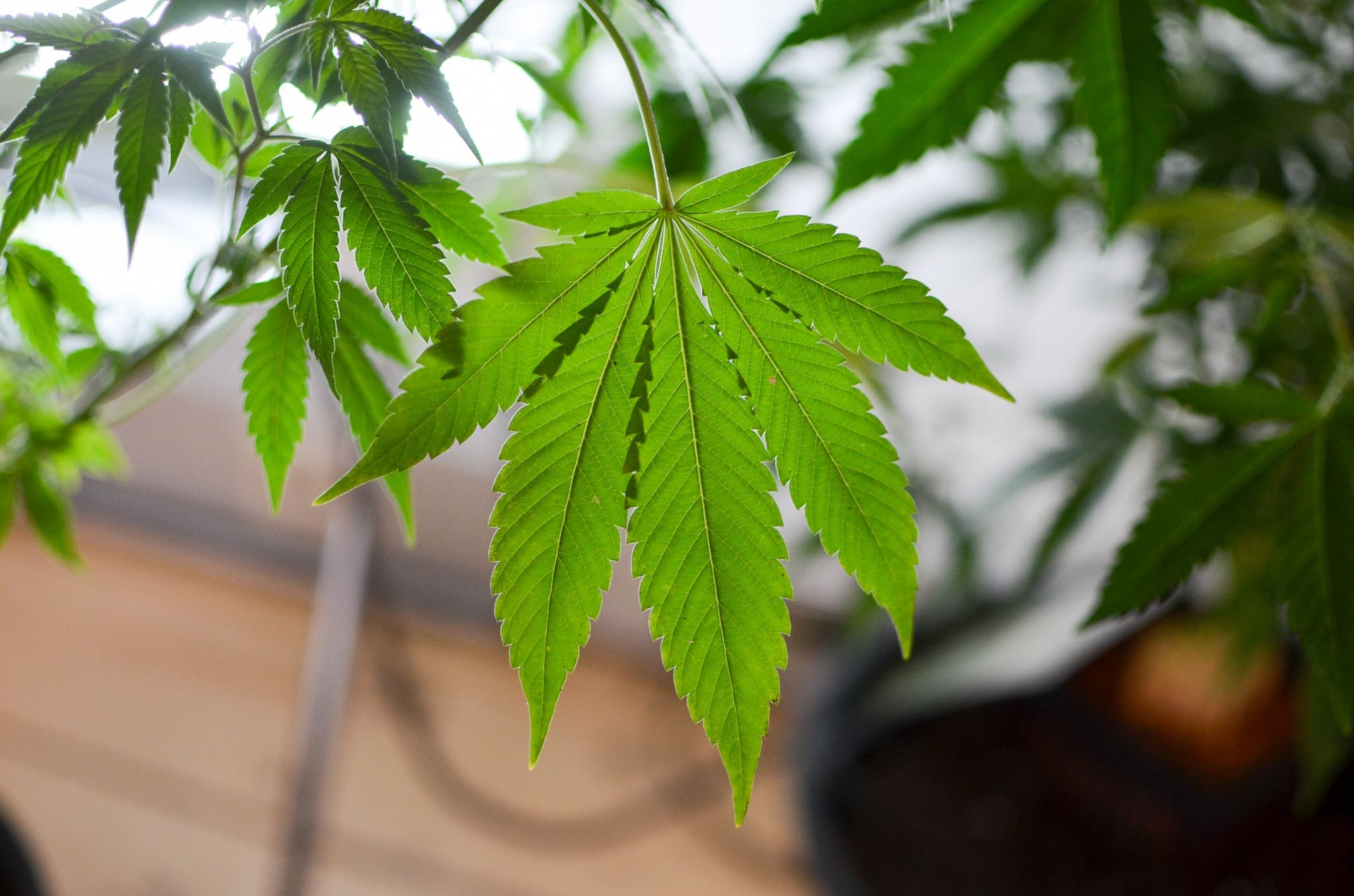 Mississippi voters could see multiple proposals to legalize medical marijuana on the state's November ballot.
Over the past week, lawmakers have introduced several alternatives to an activist-led legalization initiative that qualified for the ballot last month. And separately, three bills to legalize medical cannabis statutorily have also been filed.
This could create complications for reform advocates, as an already-qualified measure is regarded as the most comprehensive and detailed. If these other alternatives—which are more vague and open to interpretation—make the ballot, that could split votes. And should one of the legislature's versions pass over the activist-backed initiative, lawmakers could enact a medical marijuana program that is significantly more restrictive.
"The people want this," Jaime Grantham, communications director for the Medical Marijuana 2020 Campaign, which is behind the already-qualified measure, told Marijuana Moment.
"Mississippi's ballot initiative process allows the legislature to put an alternative resolution on the ballot if they don't like what's being offered," she said. "The only reason to do that is that it's very convoluted and it confuses the process for voters and it ultimately kills it. That's really where we're at right now."
Grantham also argued that while lawmakers do have the option under state law to suggest alternate ballot questions, it's important to note that the legislature is already capable of passing medical cannabis legalization at any time and has consistently chosen not to. That lawmakers are suddenly tackling the issue now that their hands have been forced by the qualified ballot measure strikes advocates as disingenuous.
"The reason that some people in the legislature are doing this is to kill the initiative before it even has a chance," she said. "They're unwilling to let Mississippi voters have a fair up-or-down vote on the initiative. It's wrong."
Here's what you need to know about the proposed alternatives and legalization bills before lawmakers:
Senate Concurrent Resolution 551/House Concurrent Resolution 38/House Concurrent Resolution 45
These identical measures call for the establishment of "a medical marijuana program for the purpose of offering treatment for Mississippi residents suffering from chronic, debilitating medical conditions."
If approved by voters, lawmakers would have to enact "necessary and appropriate legislation" during the 2021 session. But because it lacks any specifics about what an effective program would look like, it's possible that legislators could craft a limited system, or impose significant restrictions on participation in the program.
The proposed ballot title reads: "Shall Mississippi legalize medical marijuana for cancer patients and others suffering from chronic medical conditions who are under the supervision of a Mississippi licensed physician?"
House Concurrent Resolution 39
This measure is more detailed than the other alternative initiatives, but it contains provisions that would make the state's medical cannabis system more restrictive than the measure that activists have already qualified.
It calls for a program "based on sound medical principles" and says participation would be "limited to qualified persons with debilitating medical conditions as certified by health practitioners who are licensed under state law."
Smoking cannabis would be prohibited. Instead, it would provide for "limited categories of marijuana preparation of suitable and verified quality standards for oral administration."
The proposed ballot title reads: "Shall Mississippi establish a program to allow the medical use of marijuana products by qualified persons with debilitating medical conditions?"
House Bill 1213
This legislation wouldn't appear on the state ballot, but it also stands to reason that it could preempt the ballot initiative if approved prior to November by giving voters the impression that the issue has been settled.
It would allow patients with a set of qualifying medical conditions to possess and purchase marijuana from a licensed dispensary. Additionally, it would create protections against discrimination over participation in the program by universities and employers. Patients would also be granted an affirmative defense for the use or possession of marijuana in criminal proceedings.
The state Department of Health would be responsible for regulating the program. Licenses would be issued by a Medical Marijuana Commission established under the bill.
Marijuana sales would be subject to the same state and local taxes as any other product, with revenue going toward the implementation costs and then distributed among county governments.
House Bill 1411
This bill would allow patients with a qualifying medical condition to obtain up to two and a half ounces of cannabis per two-week period for therapeutic use. The state Department of Health would be responsible for regulating the program and issuing cannabis business licenses. It would also provide protections for doctors who recommend medical marijuana to patients.
Senate Bill 2498
This bill would also legalize medical cannabis for seriously ill patients. At the beginning of the text, it specifies that the legislature "does not intend to make marijuana legally available for other than medical purposes."
"State law should make a distinction between the medical and nonmedical use of marijuana," it states. "Therefore, the purpose of this act is to ensure that physicians are not penalized for discussing marijuana as a treatment option with their patients, and that seriously ill people who engage in the medical use of marijuana upon their physicians' advice are not arrested and incarcerated for using marijuana for medical purposes."
Next steps
The alternative resolutions and bills have been referred to committees. A simple majority of both chambers in the legislature would have to approve the resolutions in order for them to appear on the ballot. Legalizing medical cannabis statutorily would also require a simple majority vote of lawmakers, but the governor would also need to sign off on any legislation before it is enacted.
It's not clear the extent to which Gov. Phil Bryant (R) was involved in the alternative ballot questions, but he did say last month that he opposes the measure that's already qualified and hinted at the possibility of supporting differing versions.
Grantham said said that if one of the alternate resolutions advances, her campaign will put resources into public education to ensure that voters understand the differences and support Initiative 65.
"We would absolutely have to handle that with education and empower the public to where when they go into the booth to vote, they're an informed voter," she said.
After New Mexico Lawmakers Fail To Pass Marijuana Legalization, Governor Says Voters Could Decide
Photo courtesy of Philip Steffan.