Governors Of Northeastern States Adopt Coordinated Marijuana Legalization Plan
A group of governors representing states across the Northeast convened on Thursday for a marijuana summit at which they agreed to basic principles for legal cannabis programs they plan to pursue in 2020.
New York Gov. Andrew Cuomo (D) and Connecticut Gov. Ned Lamont (D) organized the meeting. They were joined by New Jersey Gov. Phil Murphy (D) and Pennsylvania Gov. Tom Wolf (D), who came out in favor of legalization last month. Representatives from Massachusetts, Rhode Island and Colorado also attended.
"This is a very important topic," Cuomo said in his opening statement. "It is probably one of the most challenging issues that I know I've had to address in the state of New York. It is complicated, it is controversial and it is consequential. That is a very difficult and challenging combination."
A big welcome to @GovNedLamont, @GovMurphy, and @GovernorTomWolf​ who are joining me for the Regional Cannabis and Vaping Summit.

Great that leaders from RI, CO, and Mass. are here also.

Can't wait for what will be a very meaningful policy discussion.

— Andrew Cuomo (@NYGovCuomo) October 17, 2019
"It's consequential because if you do not do it right, you can do harm, and the whole purpose here is to do good," he said.
The summit is being broken up into five sessions: on vaping and related issues, market regulation and social justice issues, public health consequences of cannabis, public safety issues and a "best practices" panel led by Colorado representatives.
"The point is, this is a challenge for all of us," Cuomo said. "There is a desire to do this. I believe the people of this state and our surrounding states have a desire to do it. But the old expression the devil is in the details, how you do this makes all the difference. And as I said it can be a positive if done right, it can be a negative if it is not done correctly."
Lamont, who also talked cannabis with Cuomo during a fishing trip in August and again during a meeting last month, said the current "patchwork quilt" approach that states have taken to marijuana regulations is "unconscionable" and emphasized the need for regional coordination.
Today I'll be meeting with @NYGovCuomo of #NY, @GovMurphy of #NJ, @GovernorTomWolf of #PA, and officials representing #RI and #MA to discuss the emerging health concerns of vaping, as well as opportunities to legalize and standardize recreational marijuana on a regional basis. pic.twitter.com/P9bkAjZWGV

— Governor Ned Lamont (@GovNedLamont) October 17, 2019
"This makes sense: sitting down, working together, working together with New Jersey, working with Pennsylvania and our other neighbors to make sure that what we do, we do it on a standardized basis, we do it on a well-regulated basis with health and safety paramount," the governor said. "I think we're much stronger when we work together and that's what this meeting is all about."
The governors agreed to determine an ideal tax scheme for marijuana and impose certain limitations on licensing to "ensure a fair and competitive market." The taxes will also be designed to prevent an increase in consumption.
Importantly, the officials said their systems will include "social equity initiatives to ensure industry access to those who have been disproportionately impacted by the prohibition of cannabis" and to prioritize "small and diverse businesses' participation in the cannabis industry."
Another policy calls for the implementation of "meaningful social justice reform with regard to cannabis policy, including expediting expungements or pardons, waiving fees associated with expungements or pardons and securing legislation to support these reforms."
In terms of public health, the governors were in consensus about imposing restrictions on modes of cannabis consumption and advertising. They said they will prohibit advertising that targets youth and create "strict penalties" for selling marijuana to those under 21. Public education campaigns will also be utilized " to inform youth and the general public about the health and safety consequences of cannabis use."
To ensure public safety, the governors said they agreed to have uniform standards for law enforcement trained as drug recognition experts to identify impaired driving. Methods will be developed to target the illicit market and identify "bad actors" in the industry.
Congress should pass a bill allowing banks to service marijuana businesses, they said.
"So long as it remains difficult to open and maintain bank accounts, the state-legal marijuana industry will largely rely on cash to conduct business and operate, which results in public safety issues and creates unique burdens for legal marijuana businesses," the core principles document says.
The officials also agreed to a set of regulations for vaping products, including a ban or strict regulations on flavored cartridges, preventing the use of adulterants, imposing labeling requirements and increasing enforcement against retailers that sell vaping products to those under 21.
All told, the agreed-upon policies are likely to appeal to reform advocates, as nothing especially controversial made it into the list of principles. There were some concerns that a ban on home cultivation or smokable marijuana products would be included, as Cuomo recently hinted he might push for the latter policy.
"Cooperating as a coalition of states on these issues is the best path forward—as we not only share borders, but we share economic interests, public health priorities, and a joint understanding that the more states that work together on these kinds of issues, the better the policy results will be for our residents," Lamont said.
Today's summit with @NYGovCuomo @GovMurphy, @GovernorTomWolf and officials from #RI & #MA provided for an opportunity to align our policies on marijuana legalization and vaping.

When states work together collaboratively, carefully and thoughtfully we can create better policies. pic.twitter.com/wzfUXqbxco

— Governor Ned Lamont (@GovNedLamont) October 17, 2019
Wolf noted that his administration had recently concluded a statewide listening tour to hear from residents about proposals to legalize cannabis and said that based on that input, "we need to bring this into the open."
I'm in NYC with @NYGovCuomo, @GovNedLamont, @GovMurphy, and other state leaders to talk about vaping and cannabis.

Thankful for the opportunity to have this meaningful policy discussion so we can better serve our citizens and keep them safe.

— Governor Tom Wolf (@GovernorTomWolf) October 17, 2019
"We need regulation, we need to make sure we're protecting public health, public safety. But that's regulation, not prohibition," he said. "It's also really important that we work together as a region to make sure that we're on the same page."
Pennsylvania Lt. Gov. John Fetterman (D), who led the statewide cannabis tour, was also present at the summit.
Truly honored to attend with @GovernorTomWolf to discuss regional strategies on cannabis.

Very grateful to @andrewcuomo for convening and hosting such an informative, engaging gathering of experts and stakeholders. https://t.co/5NYDtrbjgb

— John Fetterman (@JohnFetterman) October 17, 2019
Murphy emphasized that "doing things in an intelligent, coordinated, harmonious way is good for the entirety of not just our states but our residents." He added that there are two main issues the leaders must tackle: combating the spike in vaping-related injuries and promoting social justice.
Our states are stronger when we work together. Join me live at the Regional Cannabis and Vaping Policy Summit with @NYGovCuomo, @GovernorTomWolf, and @GovNedLamont as we work to align our policies on adult-use marijuana legalization and vaping.https://t.co/aWlGehcNWA

— Governor Phil Murphy (@GovMurphy) October 17, 2019
"We've got a shocking gap between persons incarcerated in our system along racial lines, and it's almost entirely due to low-end marijuana offenses," he said. "Putting aside all of the other factors that come into the cannabis discussion, the social justice, at least in New Jersey, screams out at us and it's why we've come to the table with such passion."
Proud to join @NYGovCuomo, @GovernorTomWolf, and @GovNedLamont for the Regional Cannabis and Vaping Policy Summit. Working together, we can collaborate on vaping regulations while forging a comprehensive, justice-oriented vision for adult-use marijuana legalization in our region. pic.twitter.com/zD5qJWuFuq

— Governor Phil Murphy (@GovMurphy) October 17, 2019
New Jersey Senate President Steve Sweeney (D) also participated.
It was great participating in the Cannabis & Vaping Regulation Summit w/ leaders from across the northeast – if we want to regulate vaping or cannabis effectively, we need to take a regional approach! @NYGovCuomo @GovernorTomWolf @GovRaimondo @CharlieBakerMA @NedLamont @GovMurphy pic.twitter.com/xzqWOdxvjZ

— Steve Sweeney (@NJSenatePres) October 17, 2019
"In the absence of federal leadership, Governors are coming together and taking a regional approach to vaping and cannabis regulations," Rhode Island Gov. Gina Raimondo (D), who did not attend the summit herself, said in a press release. "The principles we've agreed to today will allow us to better coordinate our efforts as we address some of the most challenging issues facing our states. Through this partnership, we will work together to protect families from the dangers posed by the illicit cannabis market and vaping."
Following the opening statements, panels led by experts were invited to testify about their respective cannabis and vaping-related topics for five minutes and then answer questions. While the governors' opening statements were livestreamed online, the discussion sessions were closed to press.
The list of principles that came out of the summit was released Thursday afternoon.
The governors each represent states where lawmakers have unsuccessfully attempted to legalize marijuana. Efforts stalled in New York following months of negotiation between Cuomo and the legislature, with disagreements centering on issues such as tax rates and how revenue would be earmarked.
Despite several successful committee votes and hearings on legalization legislation in Connecticut, legalization legislation didn't reach the floor of either chamber.
In New Jersey, bids to legalize cannabis for adult use failed, with lawmakers suggesting they might advance the issue through a referendum for voters to decide on next year.
Pennsylvania lawmakers discussed a legalization bill during a joint Senate and House Democratic Policy Committee in April, but that did not materialize either. However, following the listening tour and with the backing of Wolf, a comprehensive piece of legalization legislation that was introduced on Tuesday is believed to stand a better chance.
This story has been updated to include additional comments and information about legalization principles the governors agreed to.
Pennsylvania Senators File Comprehensive Marijuana Legalization Bill
Photo courtesy of Gov. Andrew Cuomo.
American Medical Association Asks Mississippi Voters To Reject Medical Marijuana Ballot Initiative
A medical marijuana legalization initiative that will appear on Mississippi's November ballot is being targeted by two medical associations that are pushing voters to reject the policy change.
With weeks left until the vote, the Mississippi State Medical Association (MSMA) and American Medical Association (AMA) are circulating a sample ballot that instructs voters on how to reject the activist-led measure. For supporters and opponents alike, the way the ballot is structured can be confusing—a product of the legislature approving an alternative that appears alongside Initiative 65.
"The purpose is to defeat Initiative 65. Initiative 65A will allow the legislature to enact changes to the law, which would not be possible with Initiative 65," the opposition campaign document states. "MSMA is asking for you to join us in educating and encouraging our population to vote against Initiative 65."
This marks the latest obstacle that reform advocates are facing as they work to inform the electorate about how to fill out the ballot to pass their proposal. Despite polls that show support for medical cannabis legalization at 81 percent in Mississippi, opponents aren't acquiescing to public opinion.
MSMA President Mark Horne told WLBT-TV last week that the organization was asked to review the initiative and that "it was immediately clear that this is an effort focused on generating profits for an industry that has no ties to the medical or health care community in Mississippi."
But according to Jamie Grantham, communications director for Mississippians for Compassionate Care (MCC), that talking point has only recently been aired and the campaign didn't receive that feedback until MSMA mounted this opposition push. She told Marijuana Moment on Monday that the group's steering committee is composed of several physicians who also had a hand in drafting the measure's language—and that includes doctors who are part of MSMA.
"Ultimately, it boils down to patients being able to have access to this through their physician. They need to be able to have that conversation with them," she said. "If certain physicians don't see a benefit to that, that's fine. But lots of other physicians do, and that's evidenced undeniably in the 34 other states with medical marijuana programs where patients are receiving relief."
AMA President Susan Bailey argued that "amending a state constitution to legalize an unproven drug is the wrong approach," adding that there are concerns about youth exposure and impaired driving.
That said, a scientific journal published by AMA has printed research showing the advantages of broad marijuana legalization, however, with one recent study showing that people in states where recreational cannabis is legal were significantly less likely to experience vaping-related lung injuries than those in states where it is prohibited.
The organization has long maintained an opposition to legalization but has called for a review of marijuana's restrictive federal Schedule I status.
Marijuana Moment reached out to AMA for comment, but a representative did not respond by the time of publication.
If the Mississippi campaign's measure passes, it would allow patients with debilitating medical issues to legally obtain marijuana after getting a doctor's recommendation. The proposal includes 22 qualifying conditions such as cancer, chronic pain and post-traumatic stress disorder, and patients would be allowed to possess up to 2.5 ounces of marijuana per 14-day period.
In June, lawmakers introduced yet another medical cannabis alternative resolution that would've posed an additional threat to the activist-driven reform initiative. But, to advocates' relief, the legislation didn't advance before lawmakers went home for the summer.
Nebraska Activists Unveil New Medical Marijuana Initiative For 2022 Following Supreme Court Defeat
Nebraska Activists Unveil New Medical Marijuana Initiative For 2022 Following Supreme Court Defeat
Nebraska activists on Monday announced they are filing a new medical marijuana ballot initiative after an earlier version got shot down by the state Supreme Court this month.
The previous proposal had already collected enough signatures from voters and qualified for this November's ballot, but a local sheriff filed a challenge, arguing that it violated the state's single-subject rule that prohibits measures that deal with multiple issues. The secretary of state's office rejected that claim, but the case went to court and a majority of justices ultimately ruled that the proposal would be removed from the ballot.
While advocates are disappointed that the state won't have the opportunity to enact the policy change this year, Nebraskans for Medical Marijuana didn't waste any time putting together a new initiative that they feel will pass the single-subject test and appear on the 2022 ballot.
Language of the new proposal simply states: "Persons in the State of Nebraska shall have the right to cannabis in all its forms for medical purposes."
Of course, that simplified text might satisfy the ballot policy, but it leaves an open questions about what—if any—regulated market would provide people with access to cannabis. It also doesn't define eligibility, so that right to marijuana would appear to be unrestricted as long as person purports to use it for therapeutic reasons.
Those questions, if they remain unanswered by the campaign, could prove to be a sticking point for voters who would otherwise support regulated access to medical cannabis but might be uncomfortable with what could be a "free-for-all" situation that opponents have locked activists into with the single-subject challenge.
That said, the advocacy group says it plans to follow up the new simple constitutional amendment with "trailing statutory initiatives to set up a safe and secure medical cannabis system in Nebraska" if lawmakers fail to pass any medical marijuana  legislation over the next year. That's similar to how casino gaming supporters are pursuing their issue with companion constitutional and statutory ballot measures.
Under this year's blocked initiative, physicians would have been able to recommend cannabis to patients suffering from debilitating medical conditions, and those patients would then have been allowed to possess, purchase and "discreetly" cultivate marijuana for personal use.
Sens. Anna Wishart (D) and Adam Morfeld (D), cochairs of Nebraskans for Medical Marijuana, have tried for years to pass medical cannabis bills in the legislature only to be blocked by opposition from leadership.
Now, between the Supreme Court defeat and legislative inaction, they're charting a new path.
"Families with loved ones suffering from conditions like epilepsy, PTSD, Parkinson's, and cancer have fought for years to make medical cannabis safely accessible in our state as it is in 33 other states," Wishart said in a press release. "This year over 190,000 Nebraskans successfully petitioned our government during a pandemic for that right, and despite receiving qualification from the Secretary of State, our initiative was removed from the ballot by a 5-2 vote from Nebraska's Supreme Court. We will not give up and intend to bring this fight to the legislature in January with a bill that I will introduce and to the ballot in 2022."
Morfeld added that the "new petition language indisputably presents a single subject and makes medical cannabis a constitutional right."
"Then following with several statutory initiatives, we will establish a safe and regulated medical cannabis system," he said. "Nebraskans have a constitutional right to petition their government, and we will not stop until they can exercise their right and have their voices heard on medical cannabis."
We won't stop until Nebraskans can exercise their right to vote to legalize medical marijuana! #Nebraska #Marijuana https://t.co/vGd8MvgPqS

— Senator Adam Morfeld (@Adam_Morfeld) September 28, 2020
While the timing isn't ideal as far as advocates are concerned, given that presidential election years are typically targeted by cannabis reform supporters because of relatively larger turnout by supporters as compared to midterm cycles, 2022 is the next option they're left with. That said, it's possible that the continuing momentum for reform via the ballot could spur legislators to take up the issue in the meantime.
For what it's worth, Nebraska's attorney general said in an opinion last year that efforts to legalize medical marijuana in the state would be preempted by federal law and "would be, therefore, unconstitutional."
New Jersey Marijuana Campaign Launches First Ad As Poll Shows Support For Legalization Referendum
Photo courtesy of Mike Latimer.
Top Illinois And Michigan Officials Give Marijuana Legalization Advice To Pennsylvania Lieutenant Governor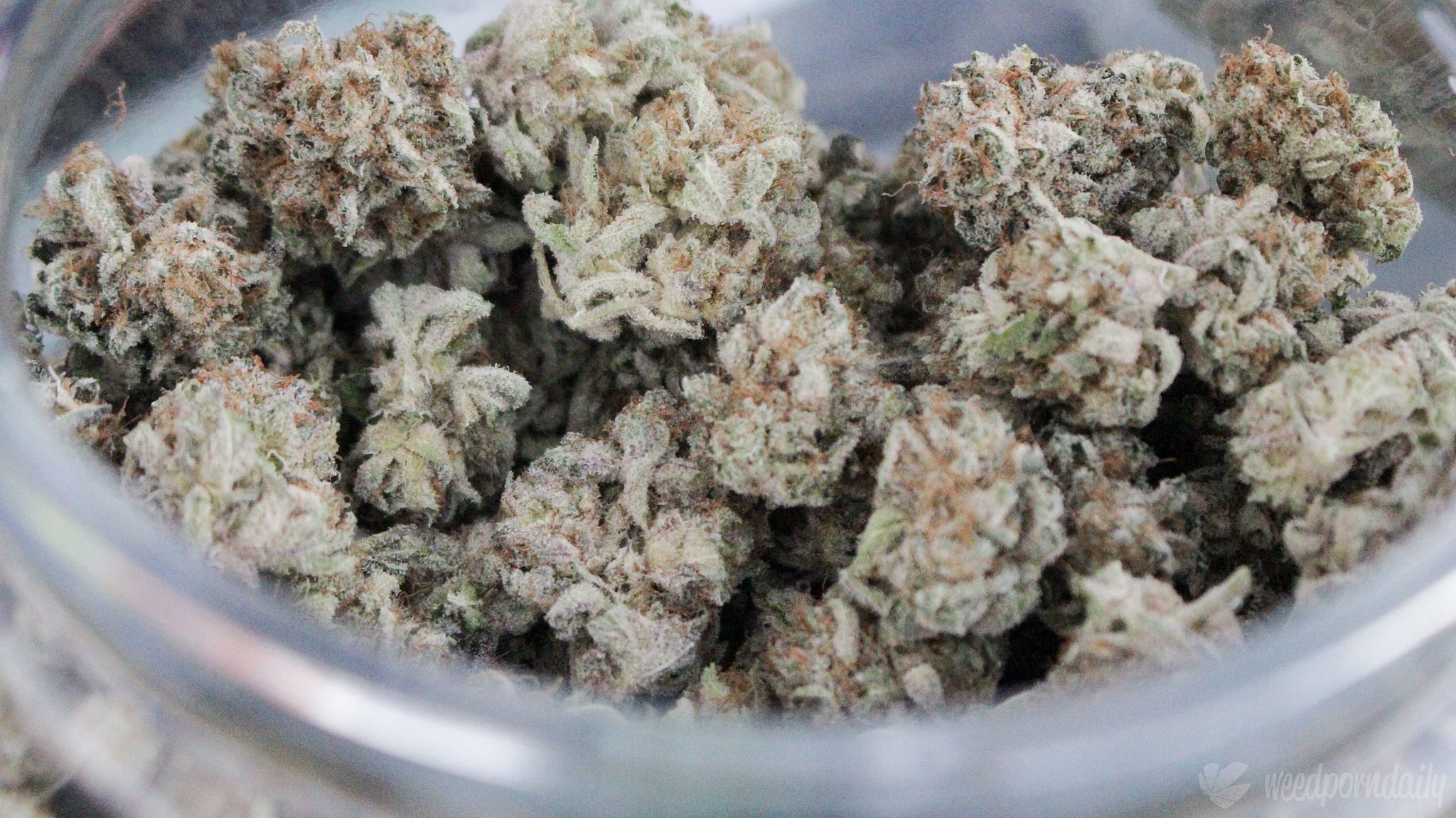 The lieutenant governors of Illinois and Michigan recently gave their counterpart in Pennsylvania some advice on how to approach marijuana legalization in his state.
At a virtual forum on Thursday, Pennsylvania Lt. Gov. John Fetterman (D) put several questions to Illinois Lt. Gov. Juliana Stratton (D) and Michigan Lt. Gov. Garlin Gilchrist (D), asking for tips on how to navigate the policy change as legislators in his state consider his push to enact a legal cannabis system.
"What I hope that Pennsylvania can learn from Michigan is that you can do it right. You do not have to piecemeal this together," Gilchrist said.
Watch along TOMORROW as I talk adult-use legal cannabis with @LtGovStratton and @LtGovGilchrist, whose states have already legalized. pic.twitter.com/dmMqz0hm2Z

— Lt. Gov. John Fetterman (@FettermanLt) September 23, 2020
"When you do it in the right way, it sets you up to create the systems and infrastructure to truly support people as this comes online, to create opportunities for those who have been oppressed and cut out of opportunity because they've been incarcerated or criminalized in the system to be able to participate in the potential prosperity that adult-use cannabis can create for communities in a full and robust and inclusive way," he said.
Fetterman said that, from his perspective, Illinois is "the gold standard of legalizing recreational cannabis" because of how it intentionally approached restorative justice and social equity through reform legislation.
Because Pennsylvania doesn't have a process through which citizens can put initiatives on the ballot, he said he was especially interested in how Illinois crafted an effective cannabis system legislatively.
"We had looked at other states and what was happening in other states, when we did our homework, we realized that really none of the other states had really kind of approached this legislation or their efforts—I think we were the first to do it by legislation—with an intentional lens of equity," Stratton, who purchased cannabis gummies at a dispensary on the state's first day of legal sales, said. "As all of us know, if you're not intentional about equity, it just doesn't happen because of the systems and the systemic racism that we've talked about. It does not happen that you just end up with equity."
"We are working towards making sure that those individuals that were from many of the communities most harmed by the war on drugs could have real opportunity. We're working towards that," she said. "We are repairing the harm of what generations of bad policy—including, again, the war on drugs—has done to these communities that are disproportionately black and brown."
Stratton also emphasized that, under her state's marijuana model, 25 percent of cannabis tax revenue goes toward restorative justice grants for disadvantaged communities. She also noted that Illinois has been consistently "breaking records with sales," even during the coronavirus pandemic. That said, there have been some snags in implementing an equitable model of cannabis business licensing in the state, with several lawsuits filed over the results of a recent application scoring round.
Gilchrist jumped in to offer Fetterman another tip as Pennsylvania navigates through legalization legislation.
"There's another element that I want to discuss that that perhaps is something that you should think about in Pennsylvania, and that is that kind of—I won't call it consensus building per se—but that kind of real and robust and muscular set of community conversations and involvement in the design of implementation is really important," he said.
He said it's important to ensure that there's "accessibility" to enter the industry and remove barriers that keep people from participating.
"You don't want people to be designed out of these opportunities," he said. "And sometimes that can happen, both unintentionally and intentionally."
Fetterman ended the event by reflecting on the increasing bipartisan support around legalization, and both of his guests agreed that their experiences demonstrated as much.
He and Gov. Tom Wolf (D) have been regularly talking about the policy change in recent weeks. At a marijuana reform rally earlier this month, for example, both officials discussed their support for legalization and the need to stand up Pennsylvania's market as more surrounding states pursue legal cannabis models.
Also this month, Wolf took a shot at the GOP-controlled legislature for failing to get the job done. He also floated the idea of passing a bill that would allow the state itself to sell the cannabis to consumers.
While Wolf initially opposed adult-use legalization, he came out in support of the policy change last year after Fetterman led a statewide listening tour last year to solicit public input on the issue.
Shortly after the governor announced that he was embracing the reform, a lawmaker filed a bill to legalize marijuana through a state-run model.
A majority of Senate Democrats sent Wolf a letter in July arguing that legislators should pursue the policy change in order to generate revenue to make up for losses resulting from the COVID-19 pandemic.
The Marijuana Election Has Already Started: Here's What You Need To Know About Early Voting And Registration Deadlines
Photo courtesy of WeedPornDaily.