Rhode Island Governor's Budget Includes Legal Marijuana Sales In State-Run Stores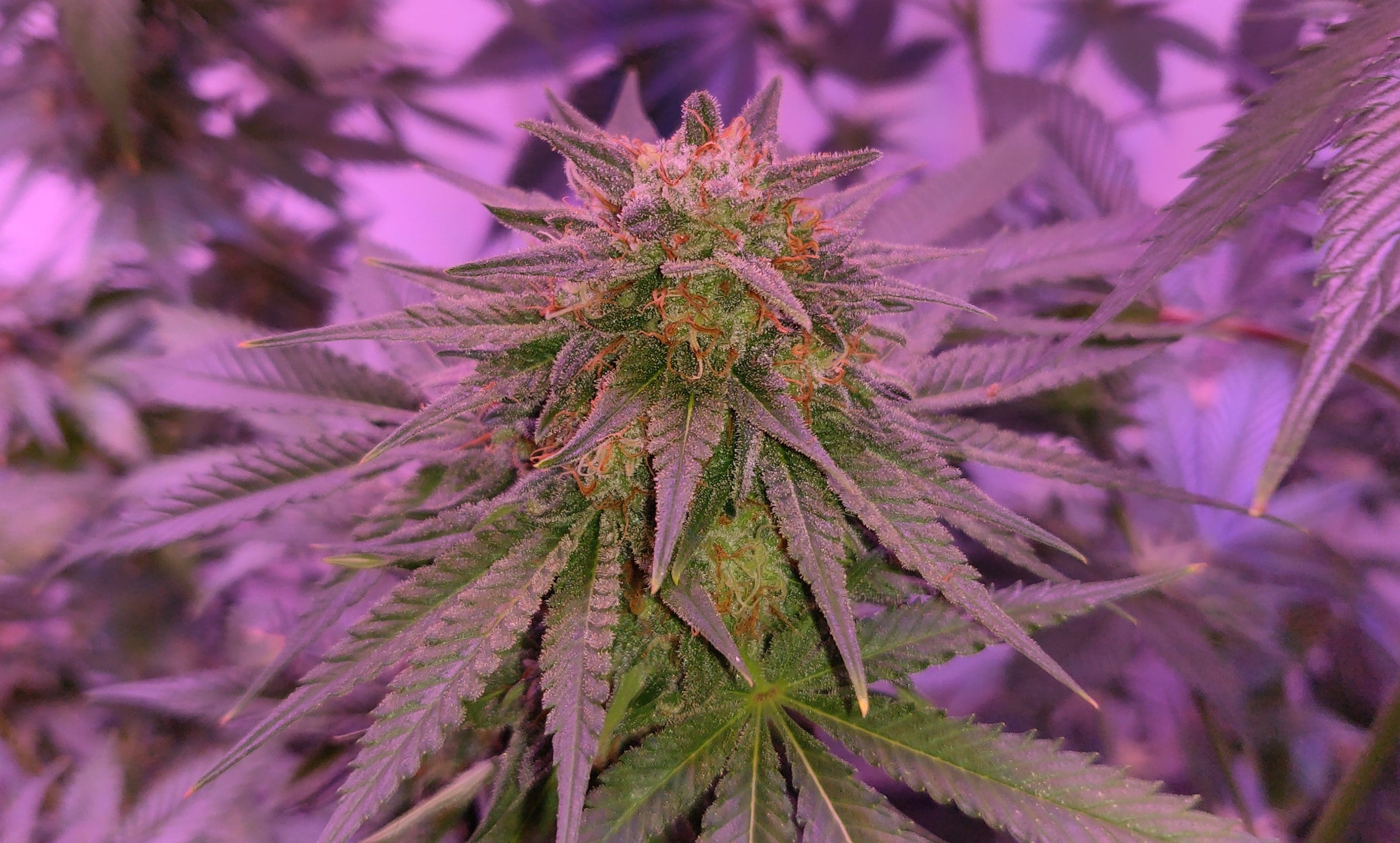 The governor of Rhode Island called for marijuana legalization through a state-run program on Thursday, including the proposal in her fiscal year 2021 budget.
Gov. Gina Raimondo (D) said that adult-use cannabis shops should be operated by the government, which will source marijuana products through a contractor. While lawmakers in other states have floated the idea of a state-run program, none have ben enacted thus far.
"This legalization takes the form of a state-control model, similar to how liquor sales are regulated in New Hampshire and over a dozen states," the budget states. "This regulatory approach will allow the state to control distribution, prevent youth consumption, and protect public health."
Revenue from cannabis sales will be distributed between the state (61 percent), the contractor (29 percent) and municipalities (10 percent). The governor estimated that Rhode Island will take in $21.8 million in fiscal year 2020, $21.1 million in 2021 and $39.6 million in 2022, with revenue expected to grow by three percent each subsequent year.
"A State-control model for adult-use marijuana distribution would enhance the State's ability to control the marketplace, deter over-consumption, and mitigate problematic, profit-driven practices."
Under the plan, adults would be able to purchase up to one ounce of cannabis per visit and possess up to five ounces total. Home cultivation of recreational marijuana would be prohibited, according to WPRI.
The Office of Cannabis Regulation (OCR) would be responsible for regulating the market, as well as the state's medical cannabis and industrial hemp programs.
The budget notes that OCR would work with the Division of Taxation to "ensure proper collection of marijuana excise and sales taxes," license cannabis businesses and helps "local and state law enforcement in the proper enforcement of the state's cannabis laws." It would also partner with the Department of Public Health and the Department of Behavioral Healthcare, Developmental Disabilities and Hospitals to "address the prevention, treatment, and public health aspects of a legal cannabis market."
This is a significant development in the Ocean State, as the governor had previously been reluctant to take a stance on legalization. But as more states in the region started pursuing the policy change, she said early last year that she was in favor of moving forward with reform.
Raimondo included a legalization proposal in her 2020 budget, but the plan was not adopted by the legislature.
She said in November that she'd again attempt to get legalization approved, calling it "the next logical step" after the growth of the state's medical cannabis program. That came after Raimondo partnered with nearby states' governors to discuss a regional approach to legalizing cannabis.
This is the first time her office has put forward a proposal to legalize through a state-run system.
Already, however, top lawmakers are pushing back against the budget plan as it concerns cannabis.
Senate President Dominick Ruggerio (D) said that he's "disappointed that revenue from the proposed legalization of recreational marijuana was included in the budget proposal."
"Seeing as the marijuana proposal is unlikely to pass, we effectively have a proposed budget that is out of balance to the tune of $21.8 million," he said.
House Speaker Nicholas Mattiello (D) expressed a similar sentiment in a statement, saying that he's "very concerned about her proposal to generate revenue from the sale of recreational marijuana when she was advised this would not be an acceptable policy to the General Assembly."
"Over $20 million has been estimated, which is risky and short-sighted at best," he said.
Liz Tanner, the director of the Department of Business Regulation, told WPRI that cannabis "is an industry that's already around us whether we like it or not," and she characterized the governor's proposal as the "most restrictive and conservative adult-use plan by far."
The idea of establishing a state-run market isn't unheard of, however, as New Mexico's House of Representatives approved a bill last year that called for the government to manage most sales in the cannabis market. It later died in the Senate, and a working group convened by the governor advised against the state-run model. In Pennsylvania, a lawmaker similarly introduced legislation last year to legalize and have the state operate marijuana shops.
As 2020 legislative sessions come online, a number of top state officials are paying attention to cannabis reform. The governor of New Mexico put legalization in her agenda for the year—and lawmakers filed a bill to accomplish that on Thursday. New York Gov. Andrew Cuomo (D) renewed his call for legalization in his State of the State address this month. And Virginia's governor used his State of the Commonwealth speech to reaffirm his commitment to decriminalizing cannabis.
New Mexico Marijuana Legalization Bill Filed After Governor Puts Issue On 2020 Agenda
Photo courtesy of Mike Latimer.