Connecticut Governor Renews Marijuana Legalization Pledge In Budget Proposal And Speech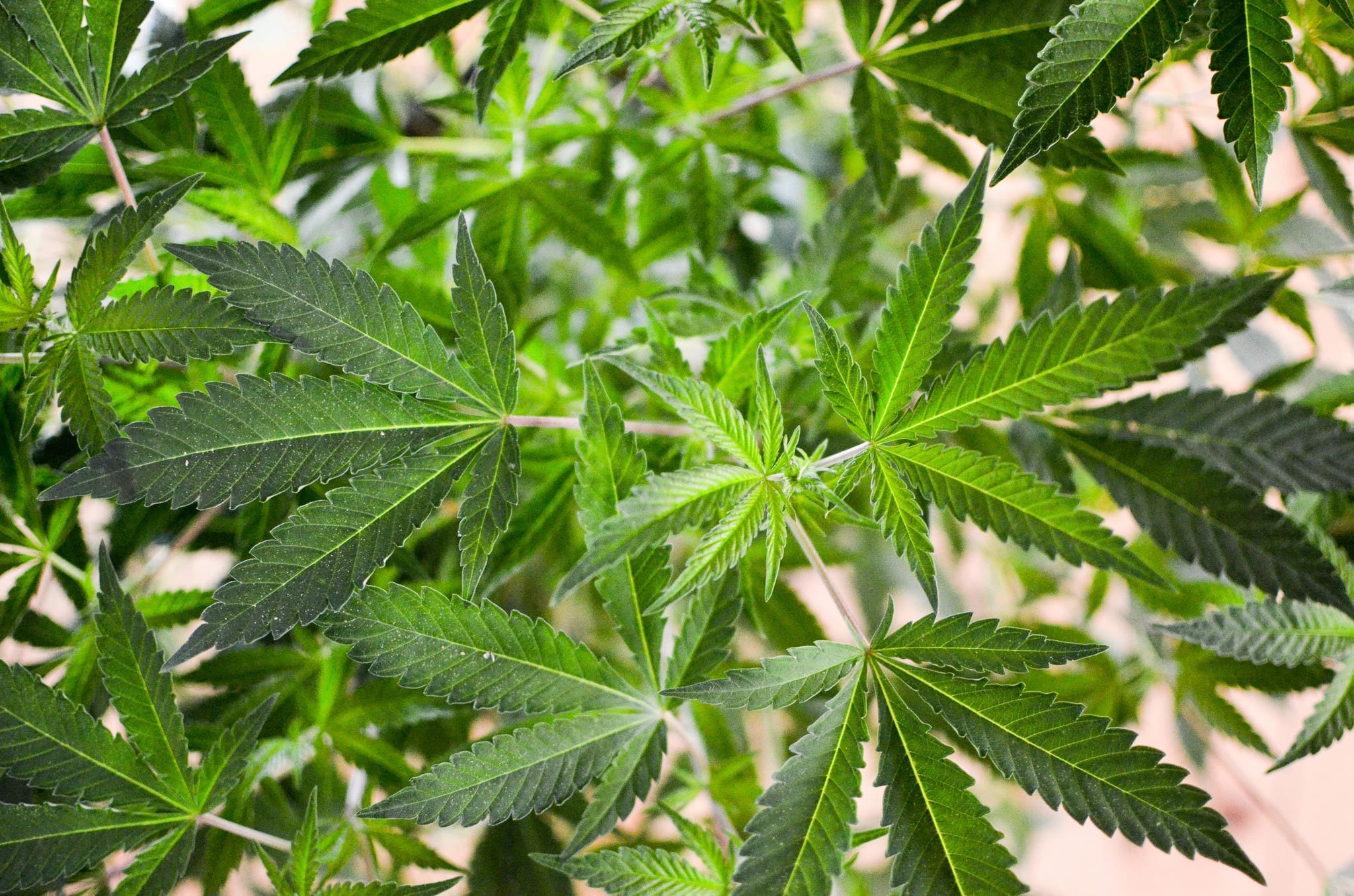 Connecticut Gov. Ned Lamont (D) renewed his call for marijuana legalization in his State of the State address on Wednesday, and he included funding to help establish a regulatory framework for cannabis in a budget proposal submitted to lawmakers.
While the budget itself doesn't include language that would actually establish legalization—as those of New York Gov. Andrew Cuomo (D) and Rhode Island Gov. Gina Raimondo (D) do—it sets aside about $275,000 to hire new state employees to take steps to prepare for the policy change. It also projects revenue that would ultimately result from legal marijuana sales.
In the speech, Lamont discussed the importance of regional coordination of legal cannabis regulations. He and several governors from the Northeast met last year and agreed to basic principles of a marijuana market that the states should share.
"I believe that a coordinated regional regulation is our best chance to protect public health by displacing illicit sellers and replacing them with trusted providers," he said. "And it's an opportunity to right the wrongs of a war on drugs that disproportionately impacted our minority communities."
"The patchwork of cannabis and vaping laws are impossible to enforce," he said. "We will work with our neighboring states to make our laws safe, uniform, and enforceable."
"Like it or not, legalized marijuana is a short drive away in Massachusetts and New York is soon to follow," he added. "Right now do you realize that what you can buy legally in Massachusetts right across the border can land you in prison here in Connecticut for up to a year?"
"Look, we just marked the 100th anniversary of prohibition. How did that work out?"
The legalization legislation that Lamont is pushing would provide "a comprehensive framework for the cultivation, manufacture, sale, possession, and use of cannabis that prioritizes public health, public safety, and social justice," according to a summary of the proposal. His office said it was "developed in careful partnership" with states in the region.
We are also working with our neighboring states as we consider regulating marijuana for adult use. Like it or not, legalized marijuana is a short drive away in Massachusetts and New York is soon to follow. pic.twitter.com/XIsEVCfqhv

— Governor Ned Lamont (@GovNedLamont) February 5, 2020
The budget states that "prohibition simply has not worked and, with legal cannabis available or soon to be available in our neighboring states, Governor Lamont has made the responsible decision to introduce legislation that would create a legal market for cannabis in Connecticut that is well-regulated, will protect consumers and the public at large, will reduce the size and influence of the black market, and will reduce the economic loss from our residents simply crossing the border."
"The priorities regarding the legalization of recreational cannabis are the maintenance of public health, protection of public safety, and ensuring of equitable justice."
Beyond providing for automatic expungements for prior marijuana convictions, the bill will also strive for restorative justice through the establishment of an equity commission, which will "advise and oversee the implementation of the legal cannabis market."
"This commission will be given the important charge to develop guidelines and proposals regarding how individuals and neighborhoods that have been most affected by the war on drugs can benefit from the creation of a legal cannabis market," the budget states.
The panel will "develop proposals for how the individuals and communities that have borne the brunt of the War on Drugs can benefit from the creation of the legal cannabis market."
"We appreciate Governor Lamont including cannabis equity as a pillar of Connecticut's future Cannabis Market," Jason Ortiz, the Connecticut-based president of the Minority Cannabis Business Association, told Marijuana Moment. "The expungement provisions are much stronger than what we saw last year, and the creation of an equity specific commission will allow stakeholders a real outlet for participation."
"As long as equity and worker protections come first, this is a positive first step and we look forward to working with his office to put these principles into practice," he said.
Sales would start no earlier than July 1, 2022 under the proposal, and the budget notes that the market won't go online until after the equity commission is established.
According to a fiscal analysis, the state stands to generate $15.7 million in tax revenue from legal sales by 2023 and about $60 million in revenue the following year.
The governor laid out several other regulatory proposals in the budget pitch. Tax revenue will be shared with individual municipalities, which will have "latitude as to how recreational cannabis can be used and sold within their borders." There will be advertising and marketing restrictions to prevent appealing to youth, retail marijuana shops won't be allowed to be near schools or parks and the state's clear air laws will be amended to incorporate "both cannabis smoking and vaping." Additionally, revenue will be used for police training and updating the state's process for handling impaired driving
This latest announcement comes two weeks after leading lawmakers in the state said they're prioritizing legalization as part of the legislature's 2020 agenda.
Three pieces of marijuana reform legislation advanced in several committees last year, dealing with finance, restorative justice and regulations, but they did not receive floor votes.
Bill To Legalize Marijuana In Minnesota Will Be Best 'In The Country,' Top Lawmaker Says
Photo courtesy of Philip Steffan.
Bill To Legalize Marijuana Sales Heads To Vermont House Floor Following Key Committee Vote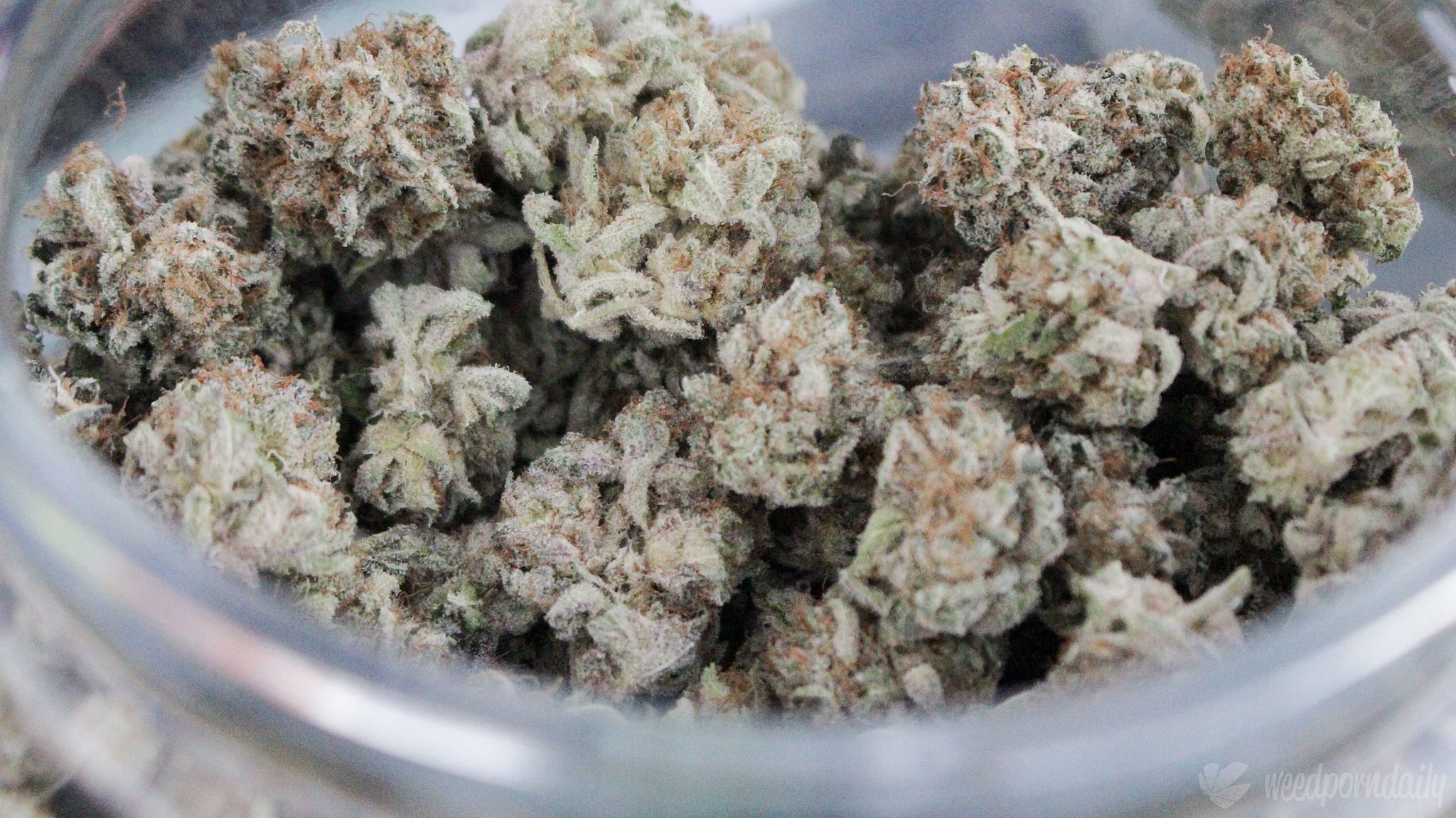 Another Vermont House committee approved a bill to legalize the sale of marijuana on Monday, with a vote by the full chamber expected in the coming days.
The Appropriations Committee advanced the legislation with a tally of 6-5, clearing its path for floor action—likely on Wednesday and Thursday.
The Vermont legislature legalized possession and home cultivation of cannabis for adult use in 2018, but there is currently no way for consumers to legally purchase marijuana. The bill moving through the legislature would establish a commercial cannabis market in the state, create various categories of business licenses, establish a government agency to oversee the new industry and set tax rates on legal sales.
It would also set limits on product potency, capping THC in cannabis flower at 30 percent THC and limiting concentrates to 60 percent THC.
Before voting to send the bill to the floor, the Appropriations Committee amended the legislation to reduce the number of members of the proposed Cannabis Control Board from five to three, slightly increase its funding and set it to be dissolved by July 1, 2024. Lawmakers also approved changes to allocate 30 percent of marijuana excise tax revenues to substance misuse prevention efforts, with additional funds going toward after-school and summer learning programs. Regulators would also set fees to charge for mandatory reviews of advertisements by cannabis businesses under the amendment.
Two other House panels—the Government Operations and Ways and Means Committees—have already approved the legislation this year. The full Senate voted in favor of the bill, S. 54, last year during the first half of the two-year legislative session.
"After years of consideration, the House finally appears poised to agree with the Senate that cannabis sales should be regulated in Vermont," Matt Simon, New England political director for the Marijuana Policy Project, told Marijuana Moment. "Cannabis is already legal in Vermont, so it makes no sense that consumers should have to either grow it themselves or buy it from stores in Massachusetts."
During the Ways and Means hearing earlier this month, lawmakers adopted amendments that changed the bill's planned tax rate, increasing it from a proposed 16 percent sales tax to a 20 percent combined rate that consists of 14 percent excise tax and 6 percent sales tax.
Medical cannabis patients would be exempt from state taxes under the bill, and local governments would be prohibited from adding their own new local taxes on marijuana.
Since the Senate passed an earlier version of the bill prior to House committees making amendments, the chambers would have to resolve differences before the final measure is sent to the governor's desk—most likely through a bicameral conference committee.
Gov. Phil Scott (R), who reluctantly signed the noncommercial legalization bill into law in 2018, has previously voiced opposition to allowing retail marijuana sales, but top lawmakers have said that he's come around on the issue and has been involved in discussions about this legislation. An official in his administration indicated last month that the governor is interested in using some tax revenue from cannabis sales to fund an after-school program he's backing.
Residents in the state are strongly in favor of the reform move, according to a poll released last week. About three-in-four Vermonters support allowing adults to purchase marijuana "from regulated, taxpaying small businesses."
In neighboring New Hampshire, the House approved a bill last week that would enact a policy similar to what Vermont currently has, allowing adults to possess and cultivate marijuana for personal use without a retail element.
After New Mexico Lawmakers Fail To Pass Marijuana Legalization, Governor Says Voters Could Decide
Photo courtesy of WeedPornDaily.
Mississippi Lawmakers Attempt To 'Kill' Medical Marijuana Ballot Initiative With New Strategy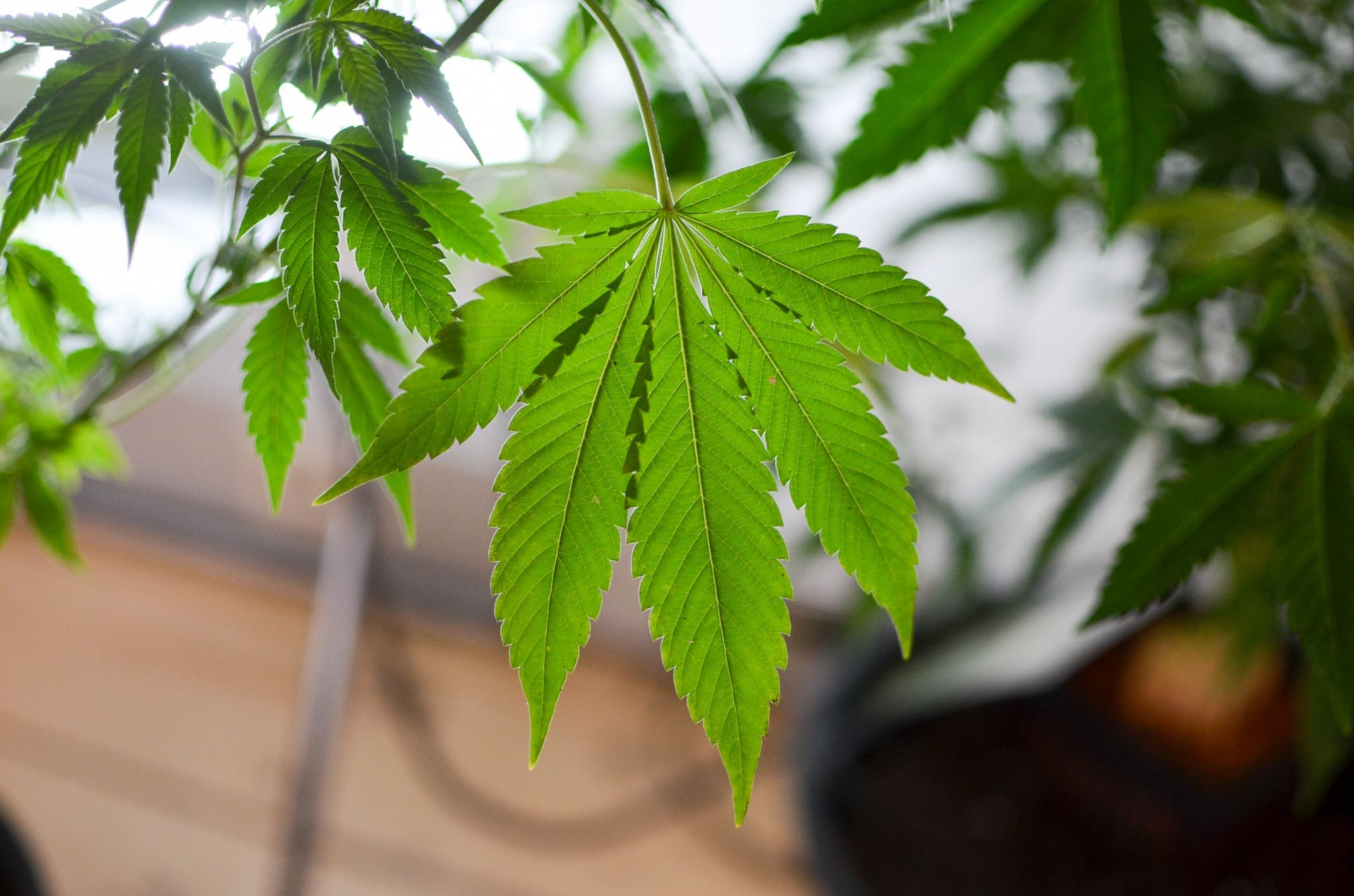 Mississippi voters could see multiple proposals to legalize medical marijuana on the state's November ballot.
Over the past week, lawmakers have introduced several alternatives to an activist-led legalization initiative that qualified for the ballot last month. And separately, three bills to legalize medical cannabis statutorily have also been filed.
This could create complications for reform advocates, as an already-qualified measure is regarded as the most comprehensive and detailed. If these other alternatives—which are more vague and open to interpretation—make the ballot, that could split votes. And should one of the legislature's versions pass over the activist-backed initiative, lawmakers could enact a medical marijuana program that is significantly more restrictive.
"The people want this," Jaime Grantham, communications director for the Medical Marijuana 2020 Campaign, which is behind the already-qualified measure, told Marijuana Moment.
"Mississippi's ballot initiative process allows the legislature to put an alternative resolution on the ballot if they don't like what's being offered," she said. "The only reason to do that is that it's very convoluted and it confuses the process for voters and it ultimately kills it. That's really where we're at right now."
Grantham also argued that while lawmakers do have the option under state law to suggest alternate ballot questions, it's important to note that the legislature is already capable of passing medical cannabis legalization at any time and has consistently chosen not to. That lawmakers are suddenly tackling the issue now that their hands have been forced by the qualified ballot measure strikes advocates as disingenuous.
"The reason that some people in the legislature are doing this is to kill the initiative before it even has a chance," she said. "They're unwilling to let Mississippi voters have a fair up-or-down vote on the initiative. It's wrong."
Here's what you need to know about the proposed alternatives and legalization bills before lawmakers:
Senate Concurrent Resolution 551/House Concurrent Resolution 38/House Concurrent Resolution 45
These identical measures call for the establishment of "a medical marijuana program for the purpose of offering treatment for Mississippi residents suffering from chronic, debilitating medical conditions."
If approved by voters, lawmakers would have to enact "necessary and appropriate legislation" during the 2021 session. But because it lacks any specifics about what an effective program would look like, it's possible that legislators could craft a limited system, or impose significant restrictions on participation in the program.
The proposed ballot title reads: "Shall Mississippi legalize medical marijuana for cancer patients and others suffering from chronic medical conditions who are under the supervision of a Mississippi licensed physician?"
House Concurrent Resolution 39
This measure is more detailed than the other alternative initiatives, but it contains provisions that would make the state's medical cannabis system more restrictive than the measure that activists have already qualified.
It calls for a program "based on sound medical principles" and says participation would be "limited to qualified persons with debilitating medical conditions as certified by health practitioners who are licensed under state law."
Smoking cannabis would be prohibited. Instead, it would provide for "limited categories of marijuana preparation of suitable and verified quality standards for oral administration."
The proposed ballot title reads: "Shall Mississippi establish a program to allow the medical use of marijuana products by qualified persons with debilitating medical conditions?"
House Bill 1213
This legislation wouldn't appear on the state ballot, but it also stands to reason that it could preempt the ballot initiative if approved prior to November by giving voters the impression that the issue has been settled.
It would allow patients with a set of qualifying medical conditions to possess and purchase marijuana from a licensed dispensary. Additionally, it would create protections against discrimination over participation in the program by universities and employers. Patients would also be granted an affirmative defense for the use or possession of marijuana in criminal proceedings.
The state Department of Health would be responsible for regulating the program. Licenses would be issued by a Medical Marijuana Commission established under the bill.
Marijuana sales would be subject to the same state and local taxes as any other product, with revenue going toward the implementation costs and then distributed among county governments.
House Bill 1411
This bill would allow patients with a qualifying medical condition to obtain up to two and a half ounces of cannabis per two-week period for therapeutic use. The state Department of Health would be responsible for regulating the program and issuing cannabis business licenses. It would also provide protections for doctors who recommend medical marijuana to patients.
Senate Bill 2498
This bill would also legalize medical cannabis for seriously ill patients. At the beginning of the text, it specifies that the legislature "does not intend to make marijuana legally available for other than medical purposes."
"State law should make a distinction between the medical and nonmedical use of marijuana," it states. "Therefore, the purpose of this act is to ensure that physicians are not penalized for discussing marijuana as a treatment option with their patients, and that seriously ill people who engage in the medical use of marijuana upon their physicians' advice are not arrested and incarcerated for using marijuana for medical purposes."
Next steps
The alternative resolutions and bills have been referred to committees. A simple majority of both chambers in the legislature would have to approve the resolutions in order for them to appear on the ballot. Legalizing medical cannabis statutorily would also require a simple majority vote of lawmakers, but the governor would also need to sign off on any legislation before it is enacted.
It's not clear the extent to which Gov. Phil Bryant (R) was involved in the alternative ballot questions, but he did say last month that he opposes the measure that's already qualified and hinted at the possibility of supporting differing versions.
Grantham said said that if one of the alternate resolutions advances, her campaign will put resources into public education to ensure that voters understand the differences and support Initiative 65.
"We would absolutely have to handle that with education and empower the public to where when they go into the booth to vote, they're an informed voter," she said.
After New Mexico Lawmakers Fail To Pass Marijuana Legalization, Governor Says Voters Could Decide
Photo courtesy of Philip Steffan.
Bernie Sanders Touts Marijuana Legalization Plan In South Carolina Ad Ahead Of Primary
Sen. Bernie Sanders (I-VT) is touting his support for marijuana legalization to attract South Carolina voters ahead of the state's primary on Saturday.
In a new television ad, the 2020 Democratic presidential candidate outlined his criminal justice reform plan—emphasizing that he will legalize cannabis and expunge prior marijuana convictions, among other actions.
"Our criminal justice system lets the crooks on Wall Street who destroyed our economy walk free, while one in three black men go to prison. Bernie Sanders is fighting for justice and always has. He'll fix our broken justice system so that it works for everyone, not just the wealthy," the ad, narrated by actor Danny Glover, Sander's campaign surrogate, states. "He'll end police misconduct and cash bail, legalize marijuana and expunge past convictions and invest in jobs and eduction instead of jails and incarceration."
Jamie Dimon and Lloyd Blankfein have their photos flashed on the screen while a narrator says "crooks on Wall Street who destroyed our economy" in a new @BernieSanders TV ad focuses on criminal justice. Spot first aired at 05:20 in Columbia, S.C. on WLTX (CBS). pic.twitter.com/rztOwaarbx

— John McCormick (@McCormickJohn) February 24, 2020
The legalization policy proposal puts Sanders in stark contrast with the other candidate leading polls in the state. Former Vice President Joe Biden is one of just two contenders in the race who opposes legalization, the other being former New York City Mayor Mike Bloomberg. Both Biden and Bloomberg back more modest reforms such as decriminalizing cannabis possession.
South Carolina Democratic primary voters overwhelming approved a non-binding advisory ballot measure supporting the legalization of medical cannabis in 2018. But while House and Senate committees have voted in favor of legislation to accomplish that goal, none have yet received full floor votes. Lawmakers in a House panel took up the issue again in a hearing last week.
A poll conducted last year shows that a strong majority of South Carolina residents (72 percent) support medical marijuana legalization, including 84 percent of Democrats.
Sanders has consistently promoted his plan for comprehensive cannabis reform on the campaign trail. And so far, he's won the popular vote in the first three primary states: Iowa, New Hampshire and Nevada.
In his victory speech after the Nevada caucus on Saturday, Sanders delivered criminal justice reform messages similar to those in his new campaign ad.
"We are in fact are going to reform a broken and racist criminal justice system. We do not want to continue a situation where we have more people in jail than any other country including China, four times our size. And the people in jail are disproportionately African American, Latino and Native American," he said. "And that is why we are going to invest in our young people in jobs and education, not more jails and incarceration. That is why we are going to end private prisons and detention centers. That is why we are going to end the war on drugs and legalize marijuana in every state in this country."
He then asked people in the audience to indicated whether the know someone who has been arrested for cannabis possession before saying, "We are going to move forward to expunge the record for those who have been arrested for possession of marijuana."
While the senator was the first major presidential candidate to call for legalization during his 2016 bid, he recently revised the strategy and said he would legalize in all 50 states on his first day in office through executive action. Legal experts told Marijuana Moment such a plan may not be legally and practically unfeasible, however.
Sen. Elizabeth Warren (D-MA), another 2020 candidate, also backs legalization and released a plan over the weekend where she pledged to begin the process of ending federal marijuana prohibition within 100 days of taking office. That's in line with an earlier version of Sanders's reform plan.
Photo courtesy of Lorie Shaull.