Elizabeth Warren's Campaign Denies Claim It Rejected Job Applicant Over Marijuana Offense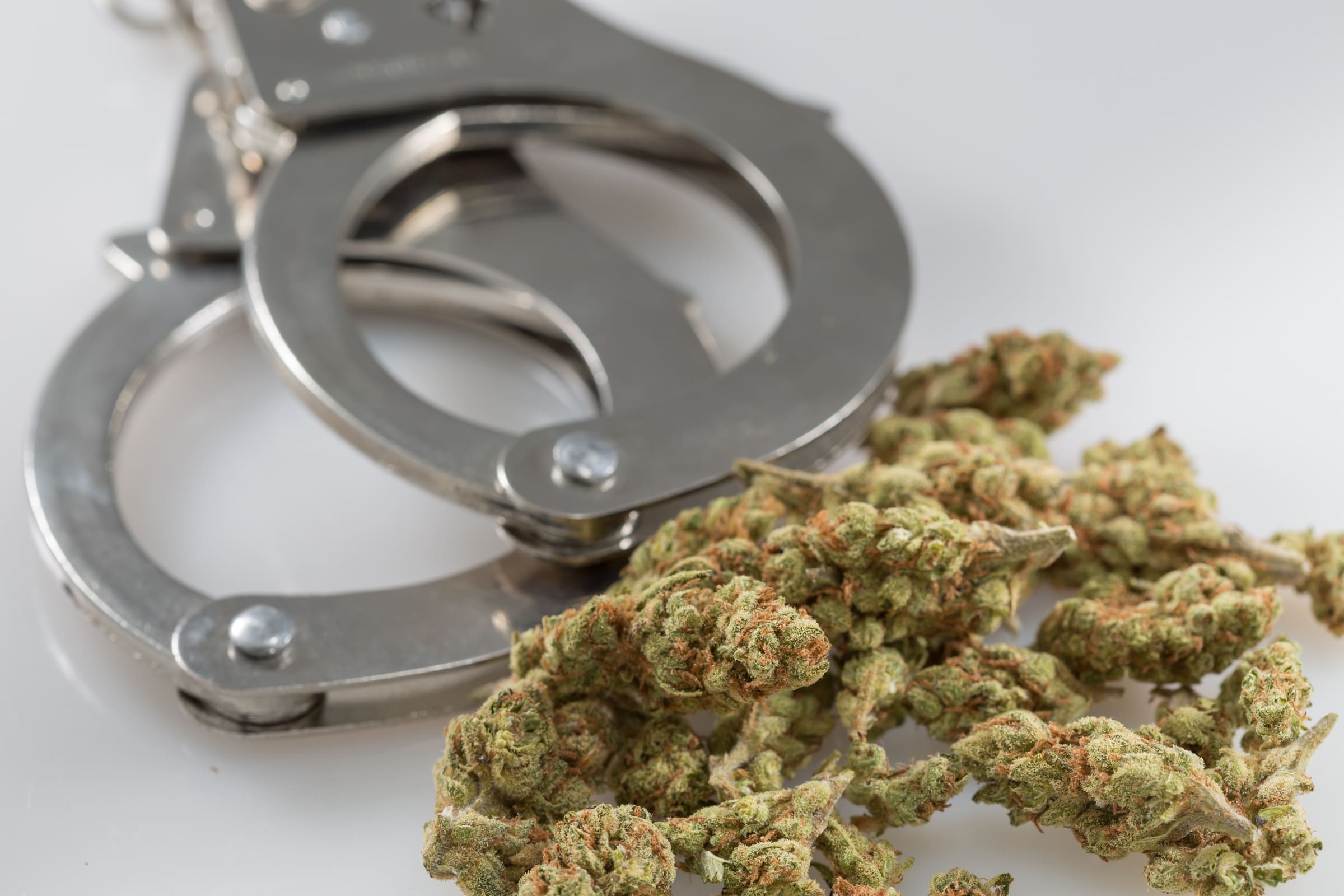 One day after a Florida college student claimed he was denied a job on Sen. Elizabeth Warren's (D-MA) presidential campaign over a non-violent marijuana conviction—an assertion that went viral on Twitter—a top staffer denied the allegation in an email to Marijuana Moment.
Nicholas Dore, who volunteered for the campaign for months prior to applying for a paid field organizer position, claimed that he received a call from a human resources employee on Saturday informing him that he was disqualified because of a cannabis/DUI conviction.
A marijuana conviction disqualified me from working on the @ewarren campaign. A candidate is not progressive if they don't believe in second chances. @BernieSanders is the only candidate fighting for criminal justice reform, and that's why I'm joining him in this fight #NotMeUs https://t.co/IGtHneZLSV

— Nicholas Dore (@Nicholas_A_Dore) December 23, 2019
Dore maintained on Monday that he was not driving when he was arrested in Georgia but was idle on the side of a road, and he noted that laws in certain counties in the state make it so an individual can be found guilty of driving under the influence if they have THC metabolites in their system, which can be the case for weeks after consuming marijuana.
* I was denied because of a DUI/Marijuana possession. I was not driving nor was I drunk. Would love to go public @ewarren sad to see your supporters running a negative campaign after your committed not to. I have never been arrested for a violent crime in my life. @CNN @MSNBC

— Nicholas Dore (@Nicholas_A_Dore) December 24, 2019
The original tweet racked up more than 2,000 retweets and almost 10,000 likes as of Wednesday afternoon. Some sided with Dore and called Warren's campaign hypocritical given the candidate's support for cannabis legalization and restorative justice; others argued that he was mischaracterizing or fabricating the situation.
Kristen Orthman, communications director on Warren's campaign, told Marijuana Moment that Dore's account was simply untrue.
"The campaign had no knowledge of Nicholas Dore's marijuana-related infraction and, as we informed him, it is completely inaccurate to state that we did not hire him for that reason," she said.
What does appear to be the case is that Dole volunteered for Warren before this controversy unfolded. On Twitter, he shared what he said were photos of him volunteering for the candidate that appeared to have been shared by a Warren campaign Facebook page—pictures that he's since deleted. He also posted what appears to be a screenshot of an internal email for regional volunteers showing that he knocked on a significant number of doors for the senator.
These are a few of the shoutouts from the campaign for all the work I had done in South Florida. I can't wait to start hosting events for @BernieSanders He's the only candidate fighting to reform our criminal justice system. #NotMeUs pic.twitter.com/suaJRhm3UD

— Nicholas Dore (@Nicholas_A_Dore) December 23, 2019
Two Democratic congressional candidates weighed in on the controversy, voicing frustration with Warren's campaign.
This should be trending news. https://t.co/EXS9sr1SE8

— Eva Putzova 🏜️ (@EvaPutzova) December 24, 2019
I want to preface this by saying if this was any other campaign, I would be just as critical of them.

This isn't Warren v. Sanders. This is upholding our values as a movement.

Campaigns are run on values. An important one this year of most candidates is criminal justice reform.

— Eva Putzova 🏜️ (@EvaPutzova) December 24, 2019
Seriously? The Warren campaign actually refused you because you got busted for pot?? That's insane.

— Jason Kishineff for Congress in CA-5 (@kishineff) December 24, 2019
After the tweet thread gained traction, Dole alleged that he received another call from a campaign staffer and was told that he was disqualified from the position for "a different reason." As several people pointed out, records show that Dole was separately charged with a felony burglary offense but not convicted.
"After that tweet went viral, they tried to point that it was to an arrest that some Warren supporters had dug up that resulted in the case being dismissed. I wasn't even convicted," he told Marijuana Moment in a phone interview on Tuesday. "They told me it was because the case was still pending investigation, which is just false."
In a separate interview with The Boston Globe, Dore clarified that a friend had stored computers stolen from a previous employer at his house without disclosing it. He notified the police when he found out, and records show that the friend was arrested and convicted.
In a screenshot of an email sent to the human resources director on Warren's team, Dole reiterated that the case was dismissed.
It's time to get your story straight? Warren campaign calls me after I tweeted saying it was for a different reason. This may be a legal issue! @ewarren pic.twitter.com/KVELn6MEDV

— Nicholas Dore (@Nicholas_A_Dore) December 24, 2019
"I find it very strange that I received a call on Saturday saying that it was my marijuana conviction which is on my record," he wrote. "This person said they were from the campaign. I would no longer like to move forward with the application as I am switching candidates."
His new candidate of choice is Sen. Bernie Sanders (I-VT), who shares a similar platform to Warren but whose campaign Dore feels would have treated the situation differently.
Dore told Marijuana Moment that he doesn't fault Warren herself for what happened, but he questions the hiring process within the campaign and what that means for the progressive movement she champions.
"I think honestly if she was to find out what had happened, especially knowing how much I put in towards her campaign, and because I've been very open about my arrests—it's part of the reason why I'm in this fight with her—I think she would be horrified, honestly," he said. "I don't blame her at all. It's not like she personally made the decision."
Asked why he felt the need to switch candidates and embrace Sanders instead, Dore said, "I feel like if on your campaign, if you really want to make big, structural change as she says, you have ensure that you practice what you preach."
But even if it's not about a cannabis-specific conviction, he said he felt the campaign should take a more comprehensive look at job applicants, regardless of their criminal record.
"It's not just about DUI/marijuana, it's about everyone with a record, even felons, who have a harder time getting a job even for something that is still not violent. I know, I've been there," he said, adding that a Sanders staffer had admitted to a felony and his campaign "pretty much just said that's in your past—when are you going to stop paying for it?"
"I've been out there canvassing on hot Miami days, I've baked cookies for Warren… results also speak, and I think that's how you show the people that you've done your penance for your mistakes, you've learned and you're ready to make real big structural change, to quote her," Dore said.
In any case, the tweet's virality seems to be a reflection of a growing sentiment that non-violent marijuana convictions should not be grounds for denying an individual a job or firing them—a position that is widely shared among Democratic presidential candidates.
Mitch McConnell Uses Hemp Pen To Celebrate One-Year Anniversary Of Crop's Legalization
GOP Senator Presses Treasury Secretary On Tax Credits For Marijuana Businesses
A Republican senator recently pressed the head of the Treasury Department on whether marijuana businesses qualify for a federal tax benefit.
During a Senate Finance Committee hearing on Wednesday, Treasury Secretary Steven Mnuchin was asked about the "opportunity zone" tax credit, which is meant to encourage investments in "distressed," low-income communities through benefits such as deferrals on capital gains taxes.
Sen. James Lankford (R-OK), whose state's voters approved a medical marijuana ballot measure in 2018, told Mnuchin that businesses that derive more than five percent of their profits from things like alcohol sales are ineligible for the tax credit, but there's "not a definition dealing with cannabis businesses."
"Are they within that five percent amount or are they not at all because there's a federal prohibition on cannabis sales?" the senator asked.
"I'm going to have to get back to you on the specifics," Mnuchin replied.
"That'd be helpful to get clarity because there are cannabis businesses across the country that, if they fall in opportunity zones, they'll need clarification on that," Lankford said. "When you and I have spoken about it before—it's difficult to give a federal tax benefit to something that's against federal law."
Lankford, who opposes legalization and appeared in a TV ad against his state's medical cannabis ballot measure, has raised this issue with the Treasury secretary during at least two prior hearings. When he questioned whether cannabis businesses qualify for the program last year, he clarified that he personally does not believe they should.
While Mnuchin's department has yet to issue guidance on the issue, he said in response to the earlier questioning that his understanding is that "it is not the intent of the opportunity zones that if there is this conflict [between state and federal marijuana laws] that has not been cleared that, for now, we should not have those businesses in the opportunity zones."
Mnuchin has also been vocal about the need for Congress to address the lack of financial resources available to state-legal marijuana businesses. Because so many of these companies are forced to operate on a largely cash-only basis, he said the Internal Revenue Service has had to build "cash rooms" to store their tax deposits.
"There is not a Treasury solution to this. There is not a regulator solution to this," he said during one hearing. "If this is something that Congress wants to look at on a bipartisan basis, I'd encourage you to do this. This is something where there is a conflict between federal and state law that we and the regulators have no way of dealing with."
Last week's Finance Committee hearing was centered around President Trump's Fiscal Year 2021 budget request, which separately includes a provision calling for the elimination of an appropriations rider that prohibits the Justice Department from using its fund to interfere in the implementation of medical cannabis laws as well as a continued block on Washington, D.C. spending its own local tax dollars to legalize marijuana sales.
American Bar Association Wants Protections For Marijuana Banking And Lawyers Working With Cannabis Clients
Photo courtesy of C-SPAN.
American Bar Association Wants Protections For Marijuana Banking And Lawyers Working With Cannabis Clients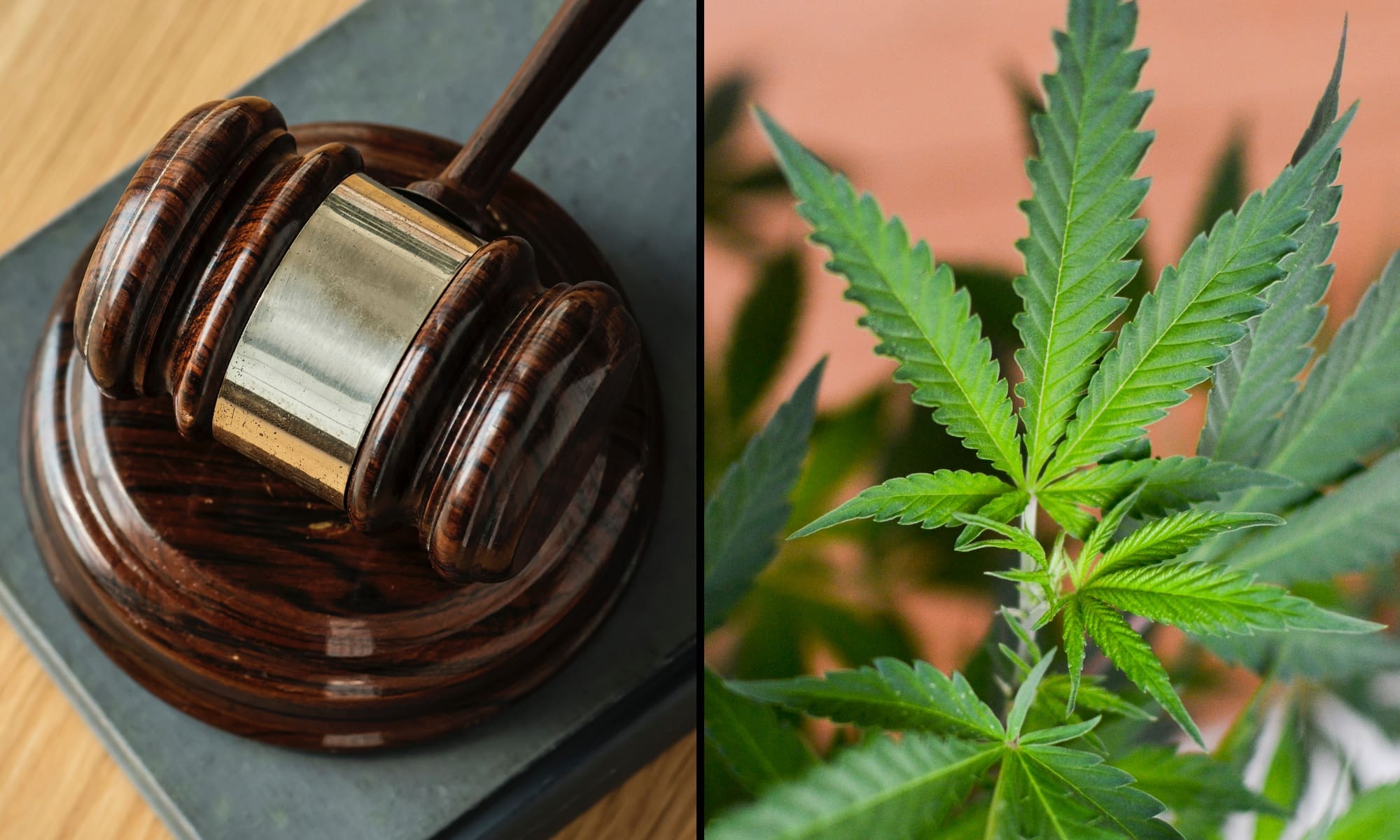 The American Bar Association (ABA) approved two marijuana-related resolutions during its midyear meeting on Monday.
The group's House of Delegates voted in favor of proposals endorsing pending federal legislation to protect banks that service cannabis businesses and calling for a clarification of rules to ensure that lawyers will not be penalized for representing clients in cases concerning state-legal marijuana activity.
Under the banking resolution, ABA "urges Congress to enact legislation to clarify and ensure that it shall not constitute a federal crime for banking and financial institutions to provide services to businesses and individuals, including attorneys, who receive compensation from the sale of state-legalized cannabis or who provide services to cannabis-related legitimate business acting in accordance with state, territorial, and tribal laws."
HOD Res 103D: Adopted. Urges enactment of laws to ensure that it shall not constitute a federal crime for banks and financial institutions to provide cannabis-related services. #ABAMidyear

— American Bar Association (@ABAesq) February 17, 2020
ABA added that "such legislation should clarify that the proceeds from a transaction involving activities of a legitimate cannabis-related business or service provider shall not be considered proceeds from an unlawful activity solely because the transaction involves proceeds from a legitimate cannabis-related business or service provider, or because the transaction involves proceeds from legitimate cannabis-related activities."
A bill that would accomplish this goal was approved by the House of Representatives last year, but it's currently stalled in the Senate, where it awaits action in the Banking Committee. That panel's chair, Sen. Mike Crapo (R-ID) is under pressure from industry stakeholders to advance the legislation, but he's also heard from anti-legalization lawmakers who've thanked him for delaying the bill.
"Passage of the [Secure and Fair Enforcement] Banking Act or similar legislation will provide security for lawyers and firms acting to advise companies in the industry against having their accounts closed or deposits seized," a report attached to the ABA resolution states. "This will also foster the rule of law by ensuring that those working in the state-legalized legitimate cannabis industry can seek counsel and help prevent money laundering and other crimes associated with off-the-books cash transactions."
"Currently, the threat of criminal prosecution prevents most depository institutions from banking clients, including lawyers, who are in the stream of commerce of state-legalized marijuana. This Resolution is necessary to clarify that such provision of legal and other services in compliance with state law should not constitute unlawful activity pursuant to federal law."
The second marijuana-related resolution ABA adopted on Monday asks Congress to allow attorneys to serve clients in cannabis cases without facing federal punishment.
Text of the measure states that the association "urges Congress to enact legislation to clarify and explicitly ensure that it does not constitute a violation of federal law for lawyers, acting in accord with state, territorial, and tribal ethical rules on lawyers' professional conduct, to provide legal advice and services to clients regarding matters involving marijuana-related activities that are in compliance with state, territorial, and tribal law."
HOD Res 103B: Adopted as revised. Urges enactment of laws to ensure lawyers can provide legal advice and services for clients' legal marijuana-related activities. #ABAMidyear

— American Bar Association (@ABAesq) February 17, 2020
Such a change would provide needed clarity for lawyers as more states legalize cannabis for adult use. ABA's own rules of conduct have been a source of conflict for attorneys, as it stipulates that they "shall not counsel a client to engage, or assist a client, in conduct that the lawyer knows is criminal or fraudulent." Federal law continues to regard marijuana as an illegal, strictly controlled substance.
An ABA report released last year made the case that there's flexibility within that rule, however, as "it is unreasonable to prohibit a lawyer from providing advice and counsel to clients and to assist clients regarding activities permitted by relevant state or local law, including laws that allow the production, distribution, sale, and use of marijuana for medical or recreational purposes so long as the lawyer also advises the client that some such activities may violate existing federal law."
A new report attached to the resolution states that "statutory guidance is needed that explicitly ensures that attorneys who adhere to their state ethics rules do not risk federal criminal prosecution simply for providing legal counsel to clients operating marijuana businesses in compliance with their state law."
"This Resolution accomplishes this elegantly by harmonizing federal criminal liability with States' ethical rules regarding the provision of advice and legal services relating to marijuana business. If a state has legalized some form of marijuana activity and explicitly permitted lawyers to provide advice and legal services relating to such state-authorized marijuana activity, such provision of advice and legal services shall not be unlawful under the Controlled Substances Act or any other federal law."
Last year, ABA adopted another cannabis resolution—arguing that states should be allowed to set their own marijuana policies.
Border Patrol Union Head Admits Legalizing Marijuana Forces Cartels Out Of The Market
Photo elements courtesy of rawpixel and Philip Steffan.
Border Patrol Union Head Admits Legalizing Marijuana Forces Cartels Out Of The Market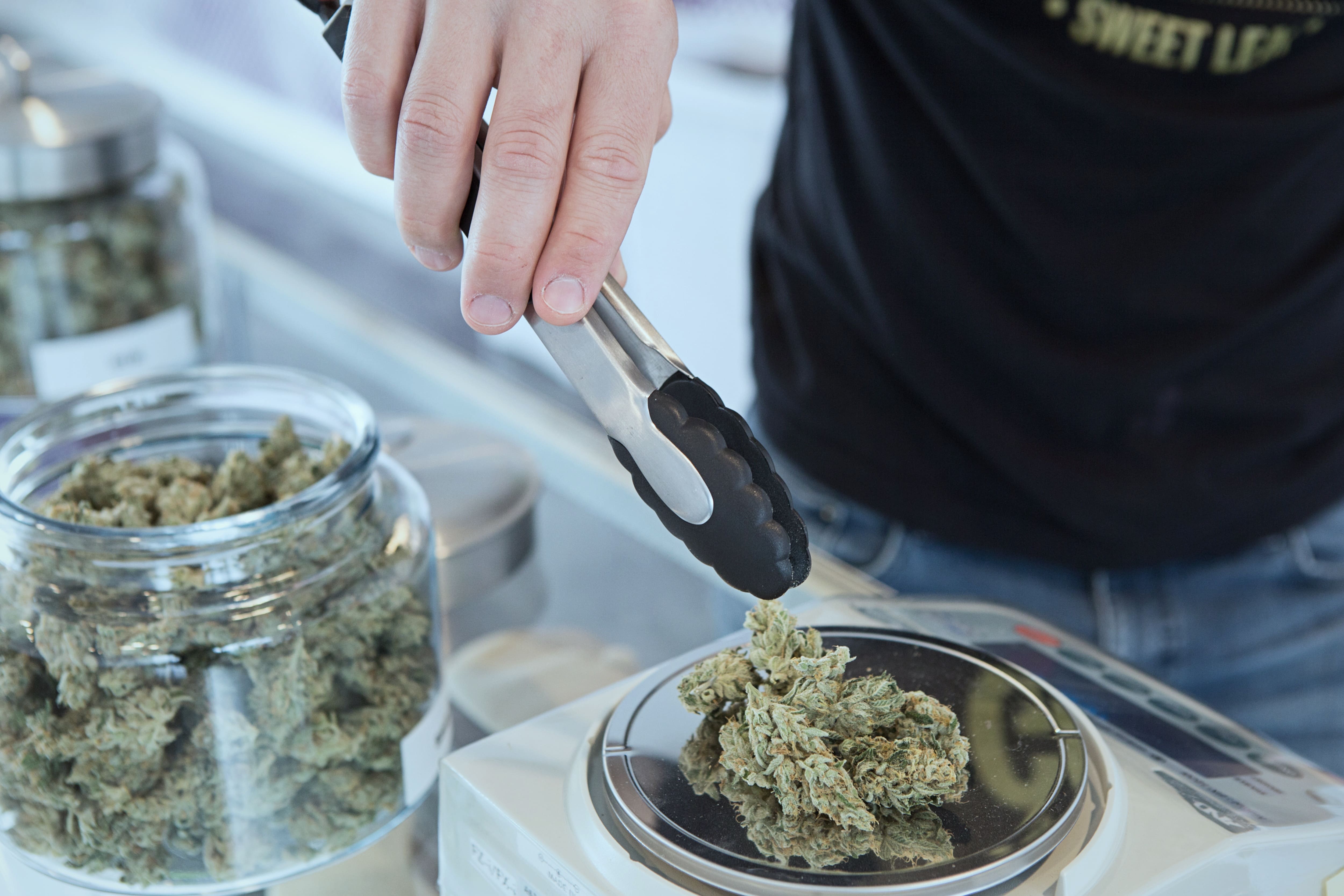 The head of the labor union that represents U.S. Border Patrol agents acknowledged on Friday that states that legalize marijuana are disrupting cartel activity.
While National Border Patrol Council President Brandon Judd was attempting to downplay the impact of legalization, he seemed to inadvertently make a case for the regulation all illicit drugs by arguing that cartels move away from smuggling cannabis and on to other substances when states legalize.
Judd made the remarks during an appearance on C-SPAN's Washington Journal, where a caller said that "the states that have legalized marijuana have done more damage to the cartels than the [Drug Enforcement Administration] could ever think about doing."
"As far as drugs go, all we do is we enforce the laws. We don't determine what those laws are," Judd, who is scheduled to meet with President Trump on Friday, replied. "If Congress determines that marijuana is going to be legal, then we're not going to seize marijuana."
"But what I will tell you is when he points out that certain states have legalized marijuana, all the cartels do is they just transition to another drug that creates more profit," he said. "Even if you legalize marijuana, it doesn't mean that drugs are going to stop. They're just going to go and start smuggling the opioids, the fentanyl."
One potential solution that Judd didn't raise would be to legalize those other drugs to continue to remove the profit motive for cartels. Former presidential candidate Andrew Yang made a similar argument in December.
Federal data on Border Patrol drug seizures seems to substantiate the idea that cannabis legalization at the state level has reduced demand for the product from the illicit market. According to a 2018 report from the Cato Institute, these substantial declines are attributable to state-level cannabis reform efforts, which "has significantly undercut marijuana smuggling."
Additionally, legalization seems to be helping to reduce federal marijuana trafficking prosecutions, with reports showing decreases of such cases year over year since states regulated markets have come online.
In his annual report last year, Supreme Court Chief Justice John Roberts also noted reduced federal marijuana prosecutions—another indication that the market for illegally sourced marijuana is drying up as more adults consumers are able to buy the product in legal stores.
Top Mexican Senator Says Marijuana Legalization Bill Will Be Approved This Month