Elizabeth Warren Has A New Plan For Legalizing Marijuana
Sen. Elizabeth Warren (D-MA) unveiled a plan for federal marijuana reform on Sunday, calling for legalization as well as a series of policies aimed at righting the wrongs of the drug war and promoting involvement in the legal industry by communities harmed by prohibition.
In the "Just and Equitable Cannabis Industry" plan, which Warren's campaign shared with Marijuana Moment ahead of a town hall event in Colorado, the 2020 Democratic presidential candidate slams the "racist 'War on Drugs' policy" perpetuated during the Nixon administration and the mass incarceration that has followed.
She also introduces noteworthy ideas, such as using her executive authority to begin the federal legalization process within 100 days of taking office, respecting the sovereignty of other nations to legalize marijuana, protecting immigrants who participate in the legal industry, empowering veterans to access medical cannabis and ensuring that corporations aren't able to monopolize the market.
Further, the Warren plan promotes unionization in the marijuana industry, protecting Indian tribes' authority to enact their own reform programs and lifting a current ban so that Washington, D.C. can use its local monies to implement legal marijuana sales
"Even as the federal government has held fast to its outdated marijuana policy, states have led the charge in adopting thoughtful, evidenced-based marijuana policy," the six-page document says. "And what have we learned in the eight years since the first states legalized marijuana? Legalization works."
The senator details the progress of the legalization movement and the economic potential of the industry, and she argues that access to cannabis has been shown to play a role in mitigating the opioid epidemic. All that said, she notes that marijuana arrests have continued to increase nationally—and they continue to be carried out on racially disproportionate basis—and so comprehensive reform at the federal level is a goal she is pledging to pursue starting day one if elected president.
"It's not justice when we lock up kids caught with an ounce of pot, while hedge fund managers make millions off of the legal sale of marijuana. My administration will put an end to that broken system."
"Legalizing marijuana is about more than just allowing recreational use, or the potential medicinal benefit, or the money that can be made from this new market," the Warren plan says. "It's about undoing a century of racist policy that disproportionately targeted Black and Latinx communities. It's about rebuilding the communities that have suffered the most harm. And it's about ensuring that everyone has access to the opportunities that the new cannabis market provides."
I've got a plan to legalize marijuana, rebuild communities devastated by failed anti-marijuana policies, and ensure that those communities are equally able to participate in the budding cannabis industry. Here's how we'll do it. https://t.co/11E2gfCHel

— Elizabeth Warren (@ewarren) February 23, 2020
The plan for marijuana reform.
Warren's proposal is two-pronged. The first objective is to "address the disproportionate enforcement of our drug laws." Here's how she plans to accomplish that:
1. Urge Congress to pass comprehensive marijuana legalization bill such as the Marijuana Opportunity Reinvestment and Expungement (MORE) Act, which cleared the House Judiciary Committee last year. "We need full legalization, as quickly as possible," the plan states.
2. Should Congress not follow suit, Warren says she will use her executive powers to begin the process of descheduling marijuana within her first 100 days in office. The senator is promising to appoint heads of the Justice Department, Drug Enforcement Administration, Food and Drug Administration and Office of National Drug Control Policy who support legalization and says she will "direct those agencies to begin the process of delisting marijuana via the federal rule-making process." Additionally, Warren is pledging to reinstate Obama-era guidance directing federal prosecutors to generally respect local cannabis laws.
3. Expunge prior cannabis convictions. Again the candidate cites the MORE Act as an ideal vehicle for that policy change, stating that it would also "prohibit the denial of federal benefits, such as housing, because of the use or possession of, or even a past conviction for, marijuana."
4. Ensure that immigrants are not penalized over marijuana convictions or participation in a state-legal cannabis market. That's "because any equitable and just cannabis economy must also include immigrant communities," she says, slamming a Trump administration move declaring that those who use cannabis do not have the "good moral character" needed for citizenship.
5. Encourage the U.S. Department of Veterans Affairs (VA) to research the therapeutic potential of cannabis for service members and allow VA doctors to recommend medical marijuana to veterans. She is also pledging to end a current policy that blocks veterans from getting home loans "for no reason other than being employed in their state's legal marijuana industry"—an issue she recently filed Senate legislation on.
6. Deschedule cannabis to promote "serious research into the potential benefits and drawbacks of medical marijuana [that's been] largely blocked by outdated federal laws and policies"and allocate funds for such studies.
7. Lift the appropriations ban that prohibits Washington, D.C. from using its local tax dollars to implement a regulated cannabis market. While there's been widespread interest in removing the congressional rider at issue, eliminating the policy hasn't received much attention on the presidential stage until now. Warren says she will "encourage the District to develop a legal market that includes impacted communities and fulfills the racial justice goals of the original referendum" that voters approved in 2014.
8. Warren says she will "streamline and remove unnecessary administrative barriers that impede economic growth on Tribal lands, respect tribal jurisdiction over tribal businesses, and promote forward-looking efforts to ensure full access to new and emerging economic opportunities, including in the cannabis industry."
9. Respect the sovereignty of other nations that opt to legalize marijuana. The senator promises she will "support the legalization of marijuana in any nation that wishes to do so and fully support our neighbors exercising their sovereignty when it comes to their internal drug policy." She further says that U.S. officials need to "recognize the role our War on Drugs has had in destabilizing Latin America – a root cause of migration to the United States."
We can't allow affluent and mostly white hedge-funders and capital investors to hoard the profits from the same behavior that led to the incarceration of generations Black and Latino youth. We must ensure equity in accessing the cannabis industry. https://t.co/4lsPQByHli pic.twitter.com/FgjLQxeJXp

— Elizabeth Warren (@ewarren) February 23, 2020
Warren's second broad objective as described in the plan is to "prioritize opportunities in the cannabis industry for communities of color and others who were harmed by the failed policies of the past." That will involve:
1. Working to support unions, including those representing cannabis workers, to enhance collective bargaining rights. "As president, I will safeguard the organizing rights of working people and make it easier for unions to secure contracts and assert their rights in the cannabis industry," Warren says. Sen. Bernie Sanders (I-VT), another 2020 candidate, also raised this issue last month, imploring employees at a major marijuana business in Illinois to vote in favor of unionization.
2. Freeing up banks and financial institutions to service cannabis businesses. Additionally, Warren says she will direct her administration "to investigate discrimination in cannabis-related capital lending that prevents many aspiring entrepreneurs of color from securing needed loans."
3. Promoting participation in the legal industry by minorities and women—something that Warren says the MORE Act would accomplish. She also says she would "mitigate the high permitting and licensing fees that prevent many aspiring entrepreneurs of color from starting a cannabis business."
4. Preventing large corporations from overtaking the marijuana industry and working to "protect consumers by closely regulating the safety and marketing of marijuana products." Like Sanders, Warren points specifically at tobacco companies as examples of businesses that shouldn't be able to enter the market. "We'll make sure Big Tobacco can't muscle in on the fledgling marijuana industry," she says, adding that her administration will "use anti-trust laws and federal oversight to prevent consolidation in the cannabis industry that drives up prices, restricts new businesses from entering the markets, and lowers quality."
5. Allowing individuals with prior drug convictions to participate in the marijuana and hemp industries. "I will remove collateral sanctions associated with federal convictions for activity that is no longer criminalized and encourage states to do the same," the senator says.
"For four decades, we've subscribed to a 'War on Drugs' theory of crime, which has criminalized addiction, ripped apart families—and failed to curb drug use," the plan states. "Legalizing marijuana and erasing past convictions won't fully end the War on Drugs or address its painful legacy, but it's a needed step in the right direction."
My friends and colleagues @KamalaHarris and @CoryBooker have led the fight to repair the damage done by failed anti-marijuana policies. I am proud to support the MORE Act and the Marijuana Justice Act, and will continue to fight for those reforms as president.

— Elizabeth Warren (@ewarren) February 23, 2020
"As we move to harness the economic potential of a legalized cannabis industry, we must ensure that the communities that were harmed by the War on Drugs—disproportionately communities of color—are fully included in the opportunity and prosperity that legalization will create. I support investing federal and state revenue from the cannabis industry into communities that have been disproportionately impacted by enforcement of our existing marijuana laws.
"Legalizing marijuana gives us an opportunity to repair some of the damage caused by our current criminal justice system, to invest in the communities that have suffered the most harm, and to ensure that everyone can participate in the growing cannabis industry. We have an opportunity now to get this right, and I'll fight to make that happen."
Warren also calls out former House Speaker John Boehner (R-OH) in her proposal, stating that the country "cannot allow affluent and predominantly white hedge-funders and capital investors to hoard the profits from the same behavior that led to the incarceration of generations of Black and Latino youth."
"Boehner, who declared that he was 'unalterably opposed' to legalization while in Congress, now profits handsomely as a lobbyist for legalization even as others continue to live with the consequences of a prohibition he defended," she points out, referencing the former speaker's role as a board member at the cannabis firm Acreage Holdings.
Legalizing marijuana is about more than just allowing its use. It's about undoing a century of racist policy that disproportionately targeted Black and Latino communities and rebuilding the communities that have suffered the most harm. https://t.co/11E2gfl5PL

— Elizabeth Warren (@ewarren) February 23, 2020
While Warren's plan repeatedly cites the need to broadly address the harms of the broader drug war, her proposals are exclusively focused on cannabis policy changes. While she and Sanders have been strong champions of marijuana reform, drug policy advocates have emphasized the need to expand reform to other illicit substances, as former South Bend, Indiana Mayor Pete Buttigieg and Rep. Tulsi Gabbard (D-HI) have by proposing decriminalization and legalization of all illegal drugs, respectively.
In terms of her marijuana reform agenda, however, experts who spoke to Marijuana Moment recently have indicated that Warren's 100-day plan would probably be legally and practically more realistic that Sanders's most recent proposal to use an executive order to legalize marijuana in all 50 states on day one of his presidency.
While Sanders initially proposed something similar to Warren—appointing key officials within his administration who would pursue legalization during his first 100 days in office—he shifted gears last month and pledged to deschedule cannabis on his first day in the White House.
Last year, Warren laid out a criminal justice reform plan that called for marijuana reform, as well as the legalization of safe injection sites where individuals could use illicit substances under medical supervision—a move also backed by Sanders.
Warren and Sanders might have differing approaches to marijuana legalization, but what's clear is they stand in stark contrast to former New York City Mayor Mike Bloomberg and former Vice President Joe Biden, both of whom are the only contenders in the Democratic race who remain opposed to ending cannabis prohibition.
Read Warren's full marijuana plan below:
A Just and Equitable Cannabis Industry by Marijuana Moment on Scribd
House Candidate Gives Marijuana To Voters At 'First-Ever Congressional Weed Party'
Photo element courtesy of Gage Skidmore.

Businesses That 'Indirectly' Work With Marijuana Industry Ineligible For Federal Coronavirus Loans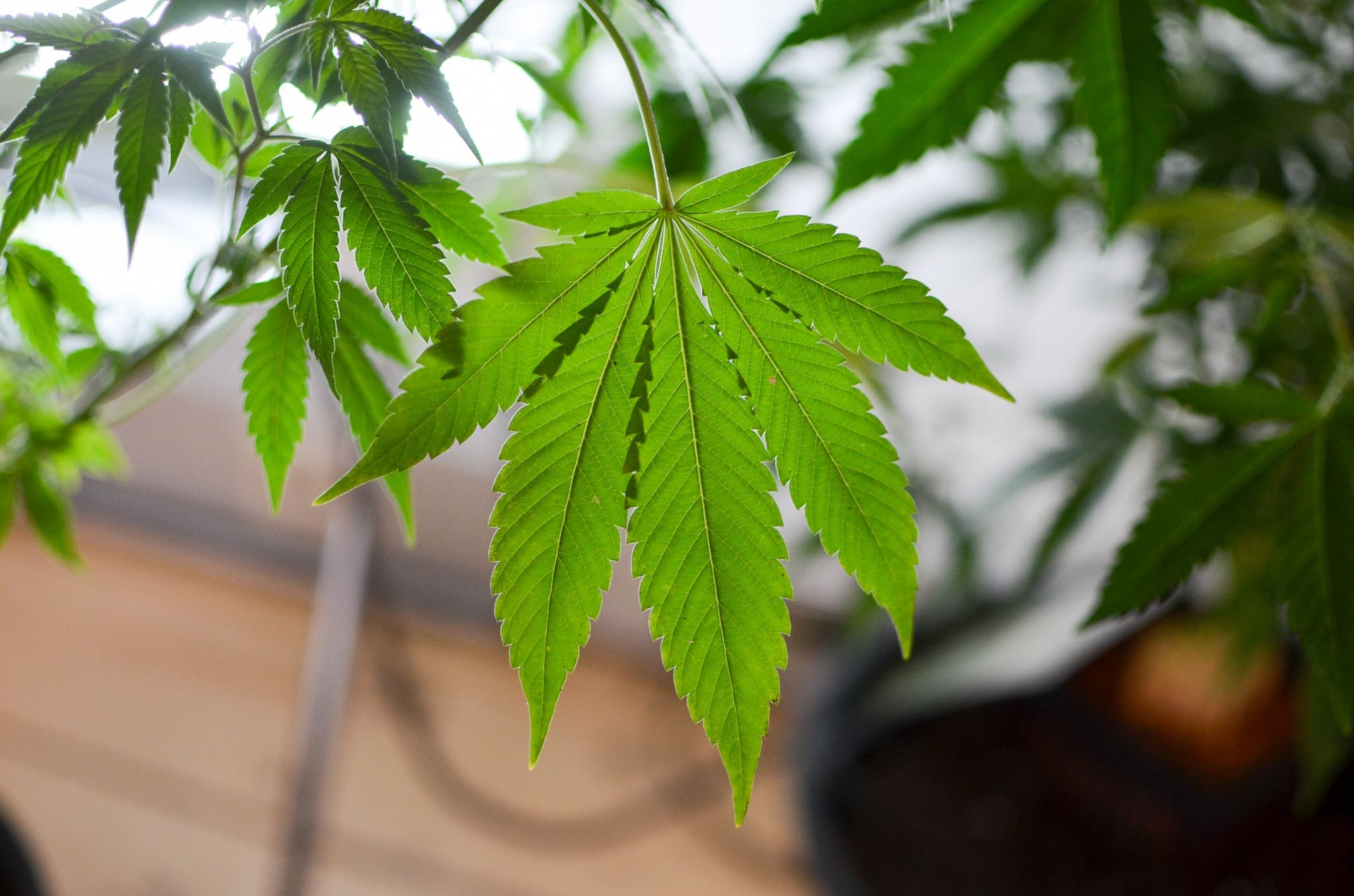 It's not just state-legal marijuana retailers and growers that stands to miss out on federal relief loans amid the coronavirus outbreak. In addition to that restriction, which the federal Small Business Administration (SBA) confirmed last month, a wide range of businesses that indirectly service the cannabis industry are also ineligible under recently enacted legislation.
The Coronavirus Aid, Relief, and Economic Security (CARES) Act, which the President Trump signed last month, provides for a Paycheck Protection Program that offers a significant amount of forgivable loans to companies with 500 or fewer employees. Cannabis businesses—as well as ancillary firms that contribute to them with products or services—are specifically excluded from those benefits, however.
In a notice about the draft rules of the CARES Act, SBA points to a document from last year outlining businesses that are generally ineligible for its programs. One section describes how "Businesses Engaged in any Illegal Activity" can't receive federal loans.
"SBA must not approve loans to Applicants that are engaged in illegal activity under federal, state, or local law," it states. "This includes Applicants that make, sell, service, or distribute products or services used in connection with illegal activity, unless such use can be shown to be completely outside of the Applicant's intended market."
"Because federal law prohibits the distribution and sale of marijuana, financial transactions involving a marijuana-related business would generally involve funds derived from illegal activity," it continues. "Therefore, businesses that derive revenue from marijuana-related activities or that support the end-use of marijuana may be ineligible for SBA financial assistance."
To that end, it's no surprise that businesses such as dispensaries and cultivation facilities would be excluded. But it's also the case that a large class of companies that indirectly work with the cannabis industry could also lose out on the benefits.
An ineligible "indirect marijuana business" is defined by SBA as "a business that derived any of its gross revenue for the previous year (or, if a start-up, projects to derive any of its gross revenue for the next year) from sales to Direct Marijuana Businesses of products or services that could reasonably be determined to aid in the use, growth, enhancement or other development of marijuana."
SBA provides specific examples of such companies. The list includes "businesses that provide testing services, or sell or install grow lights, hydroponic or other specialized equipment, to one or more Direct Marijuana Businesses; and businesses that advise or counsel Direct Marijuana Businesses on the specific legal, financial/accounting, policy, regulatory or other issues associated with establishing, promoting, or operating a Direct Marijuana Business."
Businesses that sell paraphernalia like bongs or pipes intended for cannabis use are also ineligible for the loans, SBA said.
However, the agency said its interpretation of an indirect cannabis business doesn't extend to companies that provide general services such as plumbing or tech support for laptops that marijuana firms use, for example.
The penalty for submitting an application for the relief loans with fraudulent information is up to five years in prison and up to a $250,000 under one federal statute. Another statute makes it punishable by imprisonment of up to two years and a maximum $5,000 fine. Finally, if the application was submitted to a federally insured institution, the penalty is up to 30 years in prison and up to a $1 million fine.
"As a starting point, it is incredibly unfair that state-legal cannabis companies are not eligible for these SBA loans," Josh Kappel, founding partner at Vicente Sederberg, told Marijuana Moment. "These companies pay Social Security and Medicare taxes, unemployment taxes, and, of course, federal corporate taxes. In every way, they deserve to be treated like any other business when it comes to these emergency loans."
"It is even more egregious when the SBA determines, not by law but by its own regulations, that companies will be ineligible for loans if they derived any revenue in the previous year from selling products or services to state-legal cannabis companies," he added. "In a state like Colorado, when you consider law firms, accounting firms, advertising and marketing firms, HVAC companies, lighting companies, and on and on, there are literally hundreds of small businesses that could be deemed ineligible."
Advocates are pushing for Congress to add language to future coronavirus-related spending legislation to free up access to SBA services for state-legal marijuana businesses. But it remains to be seen whether that will materialize.
Eleven senators did recently send a letter to leadership in a key committee asking that they add a provision allowing marijuana businesses to access federal loan services in an upcoming annual spending bill, however.
"While we would like to see loans available to all cannabis companies, the SBA, at the very least, should immediately modify its regulations to remove the prohibition on COVID-19-related loans to 'indirect marijuana businesses,'" Kappel said. "Countless jobs and small businesses could be at risk if they do not."
Because hemp was legalized under the 2018 Farm Bill, businesses that sell the crop or those that indirectly service those companies are eligible for federal relief programs—a point SBA stressed in a recent blog post.
CBD Prescription Drug Is No Longer A Federally Controlled Substance, DEA Says
Photo courtesy of Philip Steffan.
CBD Prescription Drug Is No Longer A Federally Controlled Substance, DEA Says
The Drug Enforcement Administration (DEA) has removed a marijuana-based medication from the list of federally controlled substances.
GW Pharmaceuticals announced on Monday that Epidiolex, a prescription drug it developed that's derived from cannabis and used in the treatment of epilepsy, had been taken off Schedule V of the Controlled Substances Act. Effectively immediately, the CBD medication is no longer a controlled substance, the company said.
That means individuals will be able to more easily obtain Epidiolex. GW said in its notice that it will "begin the process of implementing these changes at the state level and through the EPIDIOLEX distribution network."
After that point, state reporting requirements under prescription drug monitoring programs will no longer be applicable. Like many non-controlled drugs, people will still need to get a prescription from a doctor, but those prescriptions will be valid for up to a year and can be transferred among pharmacies.
"This notification from DEA fully establishes that EPIDIOLEX, the only CBD medicine approved by FDA, is no longer a controlled substance under the federal Controlled Substances Act," Justin Gover, CEO of GW, said in a press release. "We would like to thank DEA for confirming the non-controlled status of this medicine."
"Importantly, the descheduling of EPIDIOLEX has the potential to further ease patient access to this important therapy for patients living with Lennox-Gastaut Syndrome and Dravet syndrome, two of the most debilitating forms of epilepsy," he said.
The Food and Drug Administration (FDA) approved the medication in 2018. DEA said it would be placed in Schedule V, rather than Schedule I like marijuana and its derivatives.
FDA pushed back in a letter to the agency, arguing that CBD carries minimal risks and has established health benefits and so it shouldn't be controlled at all. DEA replied that international treaty obligations warrant its control, albeit in the least restrictive category of Schedule V. FDA then said that if that changed, the agency should "promptly" revisit its status as a controlled substance.
Last year, the World Health Organization clarified that CBD containing no more than 0.2 percent THC is "not under international control."
Meanwhile, FDA is in the process of developing regulations for hemp-derived cannabidiol products that aren't approved as medications following the 2018 Farm Bill's legalization of the crop and its derivatives. The agency said in a report to Congress last month that the rulemaking process is ongoing, but it is actively exploring pathways to allow for lawful sales of the cannabis compound as a dietary supplement, and it's developing enforcement discretion guidance for products that are currently on the market.
Delaware Officials Allow Medical Marijuana Delivery Amid Coronavirus Outbreak
Photo by Aphiwat chuangchoem.
Delaware Officials Allow Medical Marijuana Delivery Amid Coronavirus Outbreak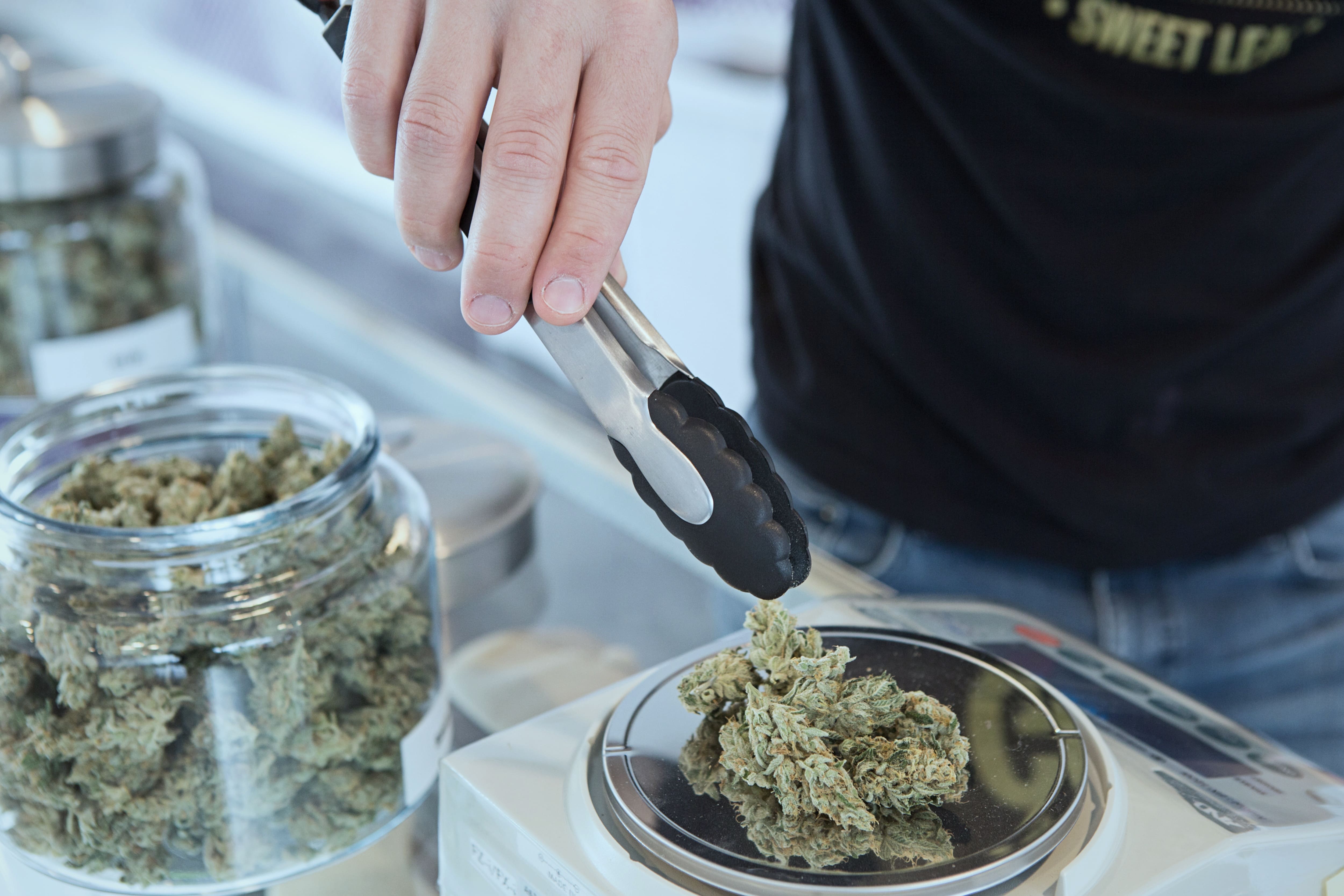 Home delivery of medical marijuana may soon be available to patients in Delaware under an emergency program being rolled out by state regulators. It's yet another step designed to ensure safe access to medical cannabis products while limiting the risk of coronavirus transmission.
Delivery from one company, Columbia Care, which has locations in Wilmington, Smyrna and Rehoboth Beach, is expected to begin as soon as this week, regulators confirmed to Marijuana Moment on Friday. The program is being allowed under Delaware's state-of-emergency declaration, although regulators intend to allow deliveries to continue even after the COVID-19 pandemic stabilizes.
"The Office of Medical Marijuana is not establishing this as a convenience option," Paul Hyland, director of the state Office of Medical Marijuana, said via a spokesperson, "but as a stop-gap system to allow homebound and the most vulnerable patients to obtain products safely."
Hyland added that there are "a number of steps to be completed" and "no firm date has been set" on when deliveries will begin, "however Columbia Care is looking to launch delivery" this week.
Columbia Care representatives didn't immediately respond to a request for comment, but its website says it is "proud to be the first medical marijuana company in Delaware to deliver products to patients and designated caregivers."
The program could eventually expand to other dispensaries in the state, such as Fresh Delaware and First State Compassion. Those other operators "can participate" in the delivery program, Hyland said, "however at this time, they were not in a position to accommodate delivery in the time necessary to respond to the current situation." Neither company responded to requests for comment on Friday.
Hyland said patients won't need to take any additional steps to register for Columbia Care's delivery service. "It will work the same way as in-store pick-up currently works for Columbia Care," he said, "through an option on their website."
In a blog post Friday that broke news of the delivery program, the Delaware chapter of NORML, a leading cannabis advocacy organization, said it was "thrilled" by the development and urged officials to implement the plan quickly.
"Some patients may not drive and many do not have an authorized caregiver," the group wrote. "Ordering online with pick up options isn't enough when a vast majority of patients are now homebound with little resources to facilitate those services. By definition, medical patients are the most at risk and we should be doing everything we can to ensure their safety."
Laura Sharer, the director of Delaware NORML, had urged the state last week to allow delivery options for patients who needed it. She cheered the move in an email to Marijuana Moment on Friday. "This is historic advocacy action," she wrote. "To have expressed an urgent need an have it quickly met is not something that has happened within (Delaware's medical marijuana) program before. I truly applaud our state officials for stepping up to meet patients' needs."
Sharer said that she understands Columbia Care plans to make delivery available for orders of $50 or more and will charge a $10 delivery fee. Patients will be able to place orders online or by phone. "As of now, there are no other requirements or extra steps for the patients," Sharer said, although she stressed that delivery "is a new process and I anticipate they may adjust if needed."
NORML in its blog post asked patients to continue to use existing curbside-pickup options if they're able, which will minimize demand on delivery drivers and help them service the state's most vulnerable patients. "Please be mindful that for many patients this will be their *ONLY* option," the group wrote. "If you can facilitate the online ordering with pick up option safely, please continue to do so and save this service for those who need it most."
"I would like to convey that this one center will not be able to meet the demands of the 12,000+ current patients" in the state, Sharer said on Friday, adding that she hoped more dispensaries will soon offer delivery. "I would urge patients to only facilitate this service if they must, reminding that some patients are homebound and this would be their only option."
Delaware NORML also provided Marijuana Moment with recent email correspondence between activists and Delaware regulators, who wrote in the emails that they began working on a delivery plan in late March.
"Last week we started working with Columbia Care to start a delivery service," Alanna Mozeik, a policy head at the state Department of Health and Social Services, wrote in a message on Wednesday. "Not all of the vendors are on board at this time, but Columbia Care has the digital infrastructure already in place and they are working diligently to develop the other necessary processes and procedures so that this can occur safely."
As Mozeik explained in an earlier email to NORML, Delaware law doesn't expressly forbid cannabis delivery. Prior to the coronavirus pandemic, however, the state hadn't put together a formal process to evaluate and approve delivery proposals. "While the governing statute does not prohibit delivery, OMM (the Office of Medical Marijuana) would still require compassion centers to submit a plan for delivery implementation for review," she wrote on March 26.
In the email to Marijuana Moment on Friday, Hyland, the director of Delaware's Office of Medical Marijuana (OMM), said that his office plans to "create a more defined delivery program" going forward.
"Once the (state of emergency) is over, the Office of Medical Marijuana will work to create the proper regulatory and operational framework to standardize delivery across the program," he said. "Prior to the impacts of COVID-19, the Office of Medical Marijuana was already in initial discussions with compassion center vendors on how to operate a delivery service in Delaware. This planning phase is on pause until the pandemic is over, but at that time the OMM will create a more defined delivery program."
Nearly all U.S. states with legal cannabis programs have deemed retail outlets essential businesses and allowed them to remain open, with one notable exception being Massachusetts, which has shuttered adult-use cannabis businesses and allowed only medical dispensaries to remain open. Many states have also relaxed regulations in order to allow for curbside pickup, designed to improve social distancing, although only a handful of states currently allow delivery.
In Colorado, regulators last month issued that state's first delivery license to The Dandelion, a Boulder dispensary operated by the company Native Roots. The store began medical marijuana deliveries last week but for now can deliver only to Boulder and the nearby town of Superior.
Congresswoman Wants Ban On DC Marijuana Sales Lifted Through Coronavirus Legislation