Marijuana Ballot Measure Wins Inspire Neighboring State Officials To Step Up Push For Legalization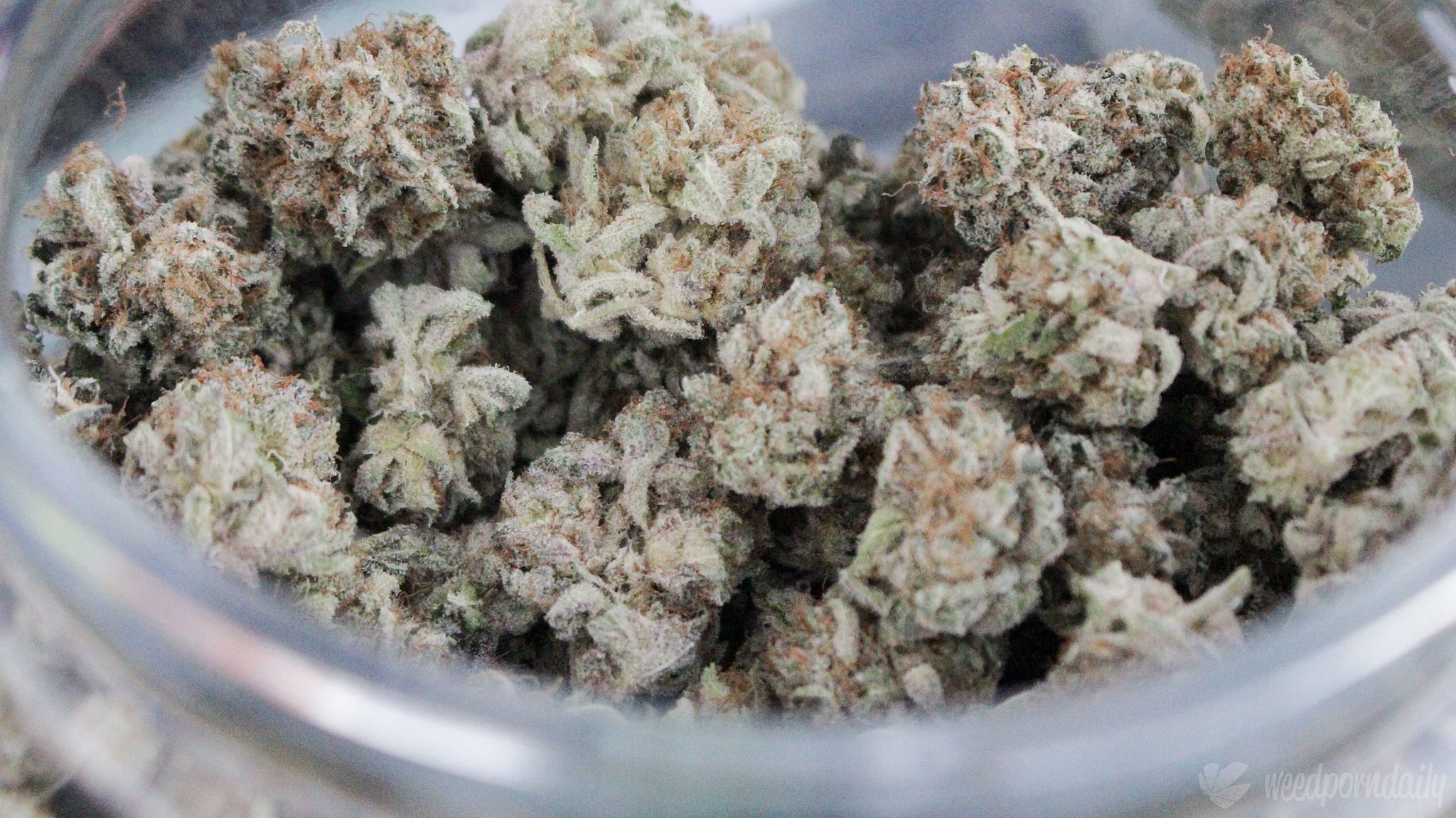 The surge of state-level marijuana legalization victories on Election Day is already having a ripple effect, with policymakers and advocates in nearby states arguing that the reform wins demonstrate the need to enact similar policy changes in their jurisdictions.
From New York to New Mexico, calls to pursue legalization have been renewed post-election.
The governor of Connecticut, for example, said Tuesday's vote to legalize marijuana in neighboring New Jersey—in addition to ongoing cannabis reform efforts throughout the Northeast—underscores the need for his state to enact the policy change in a regionally coordinated manner.
Gov. Ned Lamont (D) was asked on Wednesday about the prospects of legalizing marijuana for adult use in Connecticut, especially since the state legislature gained additional Democratic seats following the election. He said that and other issues are "on the table" and that legalization could bring in needed tax revenue. He also discussed the regional implications of cannabis reform efforts is surrounding states.
Taking a lesson from regional public safety safety policies amid the coronavirus pandemic, Lamont said "my thinking is sort of similar when it comes to marijuana."
"If we do something, we do it on a regional basis," he said. "New Jersey has done this, Massachusetts is already legal, Rhode Island is looking at it, New York is looking at it—so I'll be talking with my fellow governors about what, if anything, we want to do on a regional basis and then talking with the legislature as well."
Prior to the pandemic, Lamont and the governors of New Jersey, New York and Pennsylvania met to discuss how best to implement cannabis legalization to promote public safety. Last year, they agreed to a set of principles for regulated marijuana markets.
Lamont isn't the only public official who's taken notice of Tuesday's marijuana reform votes and what that means for their respective jurisdictions.
New York City Mayor Bill de Blasio (D) congratulated New Jersey for approving the legalization referendum during a briefing on Wednesday and said it's "time to do the right thing" by enacting the policy change in New York "in a way that's safe and that empowers communities that have often suffered from the wrong kind of laws in the past."
Congrats, NJ! This is an incredible step forward in criminal justice reform and will provide a huge boost to the economy.

New York, you're up. Let's get this done.https://t.co/LcqlTdZNgh

— Mayor Bill de Blasio (@NYCMayor) November 4, 2020
"We saw it in New Jersey, now it's time for New York state to do it," he said. "At a point where we need resources—so we can serve people and provide such crucial services—this would be a big economic boost and bring in revenue we need. So hopefully that will soon be coming in this state as well."
New York Gov. Andrew Cuomo (D) said last month that legalizing cannabis represents a key way the state can recover economically from the coronavirus pandemic, and he stressed that they would be passing the reform "soon." A top aide to the governor also said that they again plan to include legalization in their 2021 budget proposal.
Melissa Moore, New York state director for the Drug Policy Alliance (DPA), also congratulated New Jersey voters "who overwhelmingly approved marijuana legalization in their ballot initiative yesterday" in a press release on Wednesday.
"New Yorkers approve of legalization by a 2 to 1 margin, including a majority of Republicans, and we must push our state policymakers to be responsive to the will of New Yorkers and legalize adult use marijuana in our state in the upcoming legislative session," she said.
Pennsylvania Lt. Gov. John Fetterman (D), a longtime advocate for marijuana legalization whose efforts convinced Gov. Tom Wolf (D) to get on board, also shared Twitter posts about the reform wins from Tuesday's election and made the case that his state should follow.
Legal Weed for PA https://t.co/AqRMJ3aJc5

— John Fetterman (@JohnFetterman) November 4, 2020
"Pennsylvania will have a candyland of legal weed a 30 min drive or less for 40% of PA residents," he said. "LEGAL WEED FOR PA."
He also emphasized the bipartisan nature of reform given the vote to legalize both medical and recreational cannabis in conservative South Dakota.
South Dakota, one of the most conservative states in America, VOTED FOR LEGAL WEED.

Pennsylvania will have a candyland of legal weed a 30 min drive or less for 40% of PA residents.

LEGAL WEED FOR PA.

— John Fetterman (@JohnFetterman) November 4, 2020
An Arizona initiative to legalize marijuana that also passed on Tuesday is emboldening advocates in neighboring New Mexico to step up the push for reform there.
Emily Kaltenbach, senior director of resident states and New Mexico at DPA, said "Arizona will join Colorado as a destination for New Mexicans to purchase legal cannabis—Colorado already reports that nearly 40 percent of their sales are to out-of-state residents, many of those being New Mexicans in the northern part of the state who easily hop over the border to purchase."
"Last night's win in Arizona now offers communities in the Western and Southern part of the state, including Gallup, Reserve, Silver City, Lordsburg and Las Cruces, similar access," she said. "New Mexico will continue to see an outflow of dollars that could instead be cannabis tax revenue that the state could use to reinvest back into communities impacted by cannabis arrests."
"New Mexicans are ready for cannabis legalization, and they want to see equity built into the legislative proposal to help right the many wrongs caused by the failed war on drugs. Legislation introduced in the upcoming 2021 legislative session must reinvest back into communities most harmed by drug prohibition, particularly Hispanic/Latino, Black and Native populations in New Mexico. Repairing the damage done by cannabis prohibition is not negotiable. It is time to stop criminalizing people for cannabis and instead realize the economic and social benefits of having cannabis possession and sales regulated in New Mexico."
Idaho medical cannabis advocates have also noted that the regional spread of legalization should bolster their chances of enacting reform. A campaign spokesperson for a medical marijuana initiative that was recently submitted for the 2022 ballot told Marijuana Moment that "about 80 percent of the population of Idaho will be within a one hour drive of legal marijuana" since neighboring Montana legalized cannabis on Tuesday.
The state will "be seeing all of this tax money leaving the state and headed for other states. So we think that'll have a big impact," he said.
New Jersey Attorney General Urges Marijuana Enforcement Discretion While Legalization Rules Are Developed
Photo courtesy of WeedPornDaily.