Idaho Activists Submit 2022 Medical Marijuana Initiative Following 2020 Complications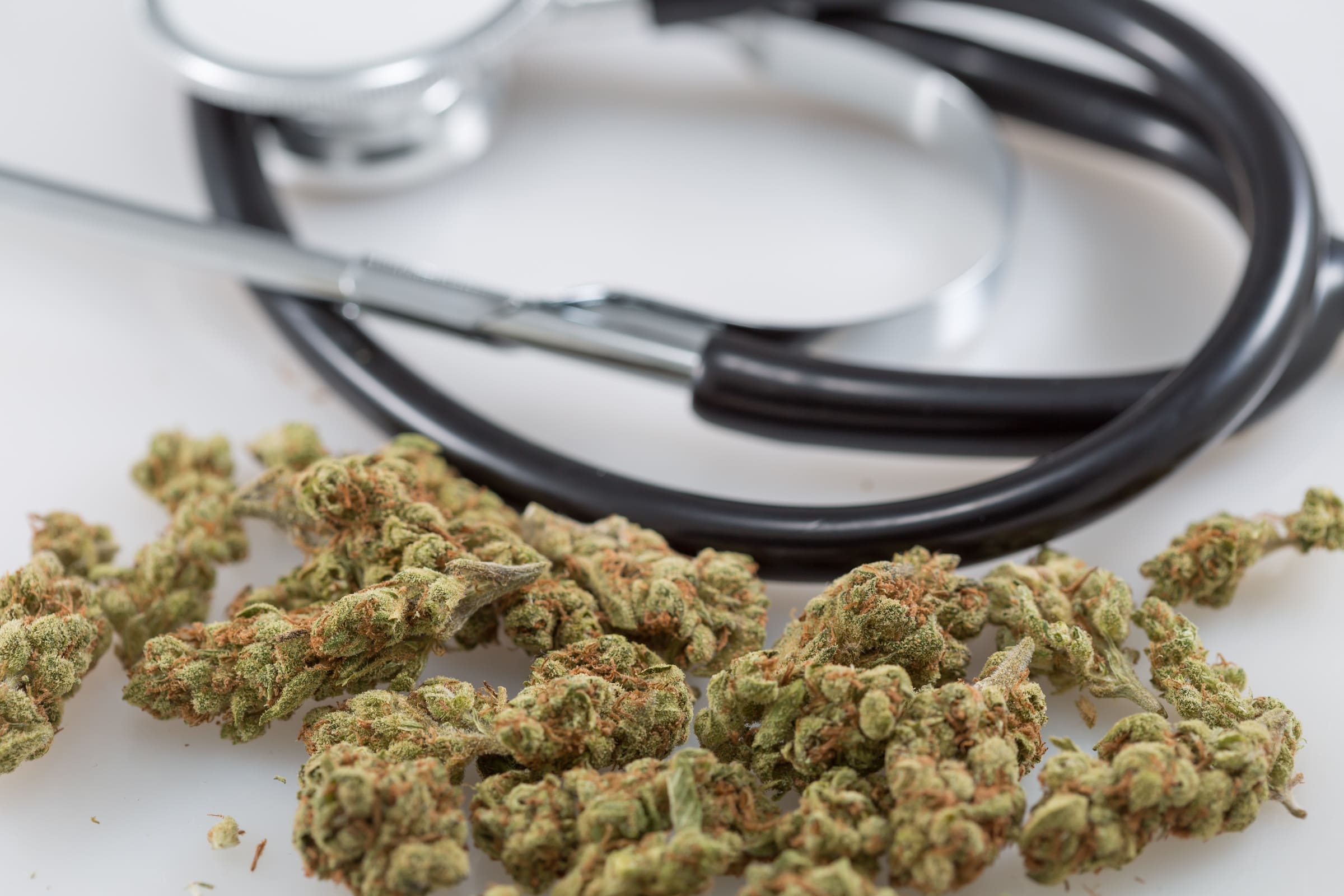 Idaho advocates have submitted a petition to legalize medical marijuana in the state that they plan to qualify for the 2022 ballot.
The campaign attempted to get a virtually identical reform measure before voters this election, but they ultimately ditched the effort due to signature gathering complications caused by the coronavirus pandemic and the state's refusal to provide petitioning accommodations.
Text of the initiative, which was shared with Marijuana Moment, is the same as the 2020 version but for the date of the relevant election.
The measure has been sent to the secretary of state's office for approval to begin signature gathering. And if it is accepted by the end of the week, as advocates hope, they will be required to gather valid signatures equaling at least six percent of the number of votes cast in 2018 in order to qualify, just as they would have this year.
If they have to wait until after next week's election, that signature requirement would likely be significantly larger because they would have to match six percent of the 2020 vote, a presidential election where turnout is already proving to be immense nationwide.
Under the reform proposal, patients with qualifying conditions could receive medical cannabis recommendations from physicians and then possess up to four ounces of marijuana and grow up to six plants.
This time around, activists will have a full 18 months to collect signatures.
"We're really excited about the 2022 campaign because what we've proven in 2020 is that the people of Idaho are very much ready for medical marijuana to be passed," campaign spokesperson and longtime reform advocate Russ Belville told Marijuana Moment. "Our polls show support in the mid-70 percent range—and our last effort in 2020 to get signatures, we managed to get about 40,000 signatures before the coronavirus shut down our signature gathering."
"We know the signatures are out there, we know that people are ready for this and this time, by filing as early as we're filing, we'll be able to take advantage of the entire 18 months signature gathering period that the state constitution allows," he said.
New marijuana reform policies in surrounding states could also help bolster support.
Montana is set to vote on legalizing adult-use cannabis next week, and recent polling bodes well for passage. Nevada, Oregon and Washington state already have retail marijuana markets in place. Oregon could also legalize psilocybin mushrooms for therapeutic purposes and decriminalize possession of all currently illicit drugs next week. Utah has a medical cannabis program, leaving Wyoming as the only neighboring state without some form of legal marijuana access. Idaho is also abutted to the north by Canada, where recreational cannabis is legal nationwide.
"Basically, about 80 percent of the population of Idaho will be within a one hour drive of legal marijuana," Belville said. The state will "be seeing all of this tax money leaving the state and headed for other states. So we think that'll have a big impact."
While those political dynamics could theoretically improve the chances that Idahoans will embrace the proposed policy change, it's also stands to reason that 2022 will see lower voter turnout compared to this year, particularly among young people who tend to favor cannabis legalization, since it won't be a presidential election.
But advocates say they won't be taking any chances and plan to utilize their relatively lengthy signature gathering window to ensure that Idaho will see medical cannabis reform on the ballot.
For this year, the campaign considered taking legal action against the state to fight for an electronic signature collection option amid the pandemic.
They wrote to the secretary of state's office on several occasions earlier this year, laying out the argument that they had been disadvantaged in their efforts due to social distancing and stay-at-home orders and should be entitled to relief such as an extended deadline and the ability to collect signatures electronically. A federal judge in June agreed that the restrictions necessitated accommodations for the separate, education funding-focused initiative.
Officials responded to the cannabis activists that allowing digital signature gathering "would violate a myriad of Idaho laws relating to initiatives." A federal appeals court ultimately sided with the state in the case filed by the education measure advocates, and the cannabis campaign gave up the 2020 push.
Meanwhile, over in Nebraska, marijuana activists are similarly getting a head start on turning their attention to 2022. A medical cannabis legalization campaign is already collecting signatures to put reform on the ballot during that year's midterm following a state Supreme Court decision that invalidated a 2020 initiative that they'd collected sufficient signatures to qualify.
Read the text of the 2022 Idaho medical marijuana legalization proposal below: 
Idaho Medical Marijuana Act… by Marijuana Moment
Majority Of New Yorkers Support Marijuana Legalization, New Poll Shows As Governor Renews Reform Pledge
Photo by Aphiwat chuangchoem.