New Jersey Voters Approve Marijuana Legalization Referendum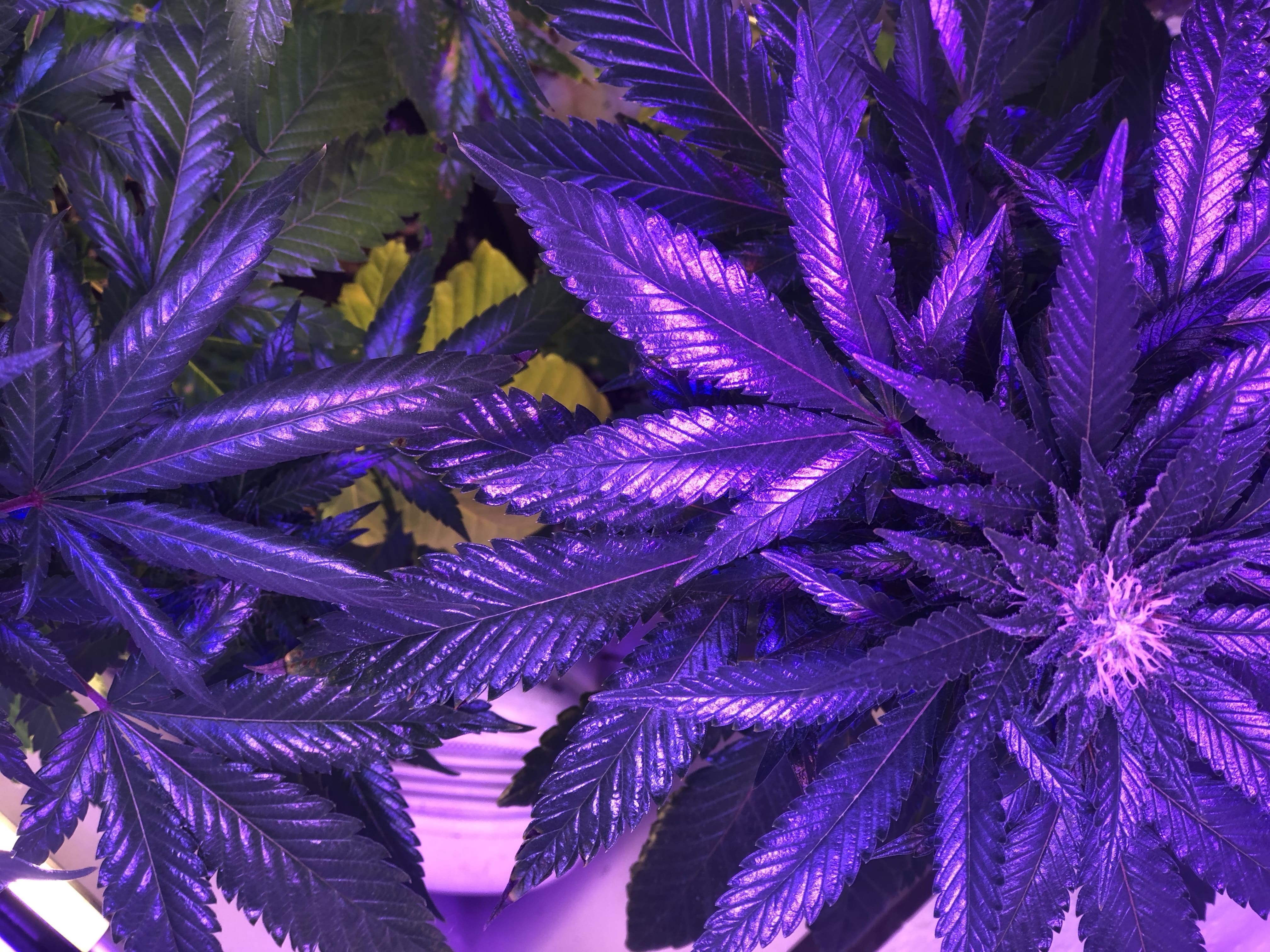 New Jersey voters have approved a referendum to legalize marijuana, according to a projection from the Associated Press.
Lawmakers will still have to pass enabling legislation to implement the legal cannabis system now that voters have signed off on the constitutional amendment, but a key senator who previously introduced a legalization bill said recently that he's been working with the governor's office and legislative leaders in recent weeks to finalize it. He said a vote could happen as soon as this month.
Results tracker sponsored by ETFMG | MJ.
Sen. Nicholas Scutari (D), who chairs the body's Judiciary Committee, said the marijuana program that's ultimately enacted will largely align with his earlier proposal. That said, he wants to add a retroactive provision to end cannabis-related prosecutions for pending cases in the legislation, which he said could be introduced as early as Thursday.
The senator floated the idea of allowing the state's existing medical marijuana dispensaries to begin selling cannabis to adults within a month of the election as recreational regulations are being developed. However, a top regulator for the medical cannabis system promptly shut that suggestion down, stating that patient access could be jeopardized because some existing dispensaries "literally do not even have the space to accommodate the level of demand that personal-use sales would bring."
Polling on the legalization measure was strong heading into Election Day, with a series of surveys showing 61 to 66 percent of voters in favor of the policy change.
"Garden State voters spoke resoundingly. They are demanding their lawmakers end the failed policy of marijuana criminalization, and instead pursue a more sensible path of regulation and legalization," NORML Executive Director Erik Altieri said.
"Law enforcement in New Jersey arrests more citizens each year for minor marijuana violations than almost any other state in the nation," he said. "By moving to end this fiscally wasteful and morally repugnant policy, state officials will now be able to prioritize law enforcement resources toward combating more serious criminal activities, better respect the personal freedom and civil liberties of their citizens, end the racist application of marijuana prohibition laws against communities of color, and direct new tax revenues toward important social programs such as education and infrastructure development."
We did it, New Jersey!

Public Question #1 to legalize adult-use marijuana passed overwhelmingly tonight, a huge step forward for racial and social justice and our economy. Thank you to @NJCAN2020 and all the advocates for standing on the right side of history.

— Phil Murphy (@PhilMurphyNJ) November 4, 2020
Gov. Phil Murphy (D) has been actively campaigning in favor of the referendum, participating in fundraisers and appearing in ads to encourage voters to approve it.
Early on Tuesday, the governor said he was "highly confident" that voters would sign off on the measure.
"God willing, it'll pass," he said. "We'll then work with the legislature to get that up and running."
In an interview days before the election, he told Yahoo Finance that legalization "would be a revenue-generator," adding that he thinks "at first it would be modest, but ultimately will grow, I think, into several hundred million dollars in the state budget."
"Along with social justice," he said, "that's a pretty good, winning combination."
The governor also recorded a video that was released by the NJ CAN 2020 campaign last month, outlining why he's embraced the policy change. Murphy said that the ongoing criminalization of cannabis in New Jersey wastes taxpayer dollars, and he emphasized that prohibition is enforced in a racially disproportionate manner.
The governor similarly said in an interview that the marijuana reform proposal prioritizes social justice.
"I wish we could have gotten it done through a legislative process," he said at the time, referencing lawmakers' inability to advance a legalization bill last session. "We just couldn't find the last few votes, so it's on the referendum. I'm strongly supporting it—first and foremost for social justice reasons."
Murphy also called on voters to support the proposal in an email blast that was circulated by the New Jersey Democratic State Committee.
He said in July that legalizing cannabis is "an incredibly smart thing to do" both from an economic and social justice perspective.
The governor wasn't alone in his attempts to get out the vote for cannabis reform. Filmmaker Kevin Smith last month urged his Twitter followers to "VOTE YES when you see State Public Question Number 1: Constitutional Amendment to Legalize Marijuana."
NJ CAN 2020 released a series of English- and Spanish-language video ads last month, after having published one prior ad. Meanwhile, campaign finance records compiled  show that legal marijuana supporters were out-raising opponents by a ratio of 200:1.
The campaign also released a video last week featuring Sen. Cory Booker (D-NJ). The senator, a strong advocate for marijuana reform in Congress, told voters, "I hope as you fill out the front of your ballot, you will look at the back and see that question, ballot question number one, and that you will vote to legalize marijuana in New Jersey for adult use."
"We can do this as a state so much more responsibly, and instead of destroying lives we can get more resources to help to empower the well-being of all New Jerseyans," he said, adding that "we have seen how the drug war has not been a war on drugs, but a war on people."
In June, the state Assembly passed a cannabis decriminalization bill that would make possession of up to two ounces a civil penalty without the threat of jail time, though it hasn't advanced in the Senate.
"Because Question 1 is a non-binding, legislatively referred ballot question, the New Jersey legislature must now take immediate action to draft and implement enabling legislation in a manner that is in accordance with voters' sentiments," Carly Wolf, state policies coordinator at NORML, said. "Their first priority should be bringing about an end to the tens of thousands of low-level marijuana possession arrests that occur each year in New Jersey. Once this is accomplished, they should then expeditiously move forward to meet voters' second demand, which is to initiate regulations to license and oversee the commercial cannabis market in New Jersey."
Under the resolution, the constitutional amendment will go into effect on January 1, 2021, though the legislature "may take such anticipatory legislative action as may be necessary to effectuate the provisions of the amendment," text of the measure states.
"New Jersey voters have definitively approved marijuana legalization for adults 21 and over after years of political inaction," Steve Hawkins, executive director of the Marijuana Policy Project, said. "This victory will undoubtedly have a rippling effect in the Northeast and add to the increasing pressure in neighboring states to take action on marijuana legalization."
Marijuana Moment is following multiple drug policy reform votes this Election Day. Check here for the latest.