Every Single Marijuana And Drug Policy Ballot Measure Passing On Election Day Bolsters Federal Reform Push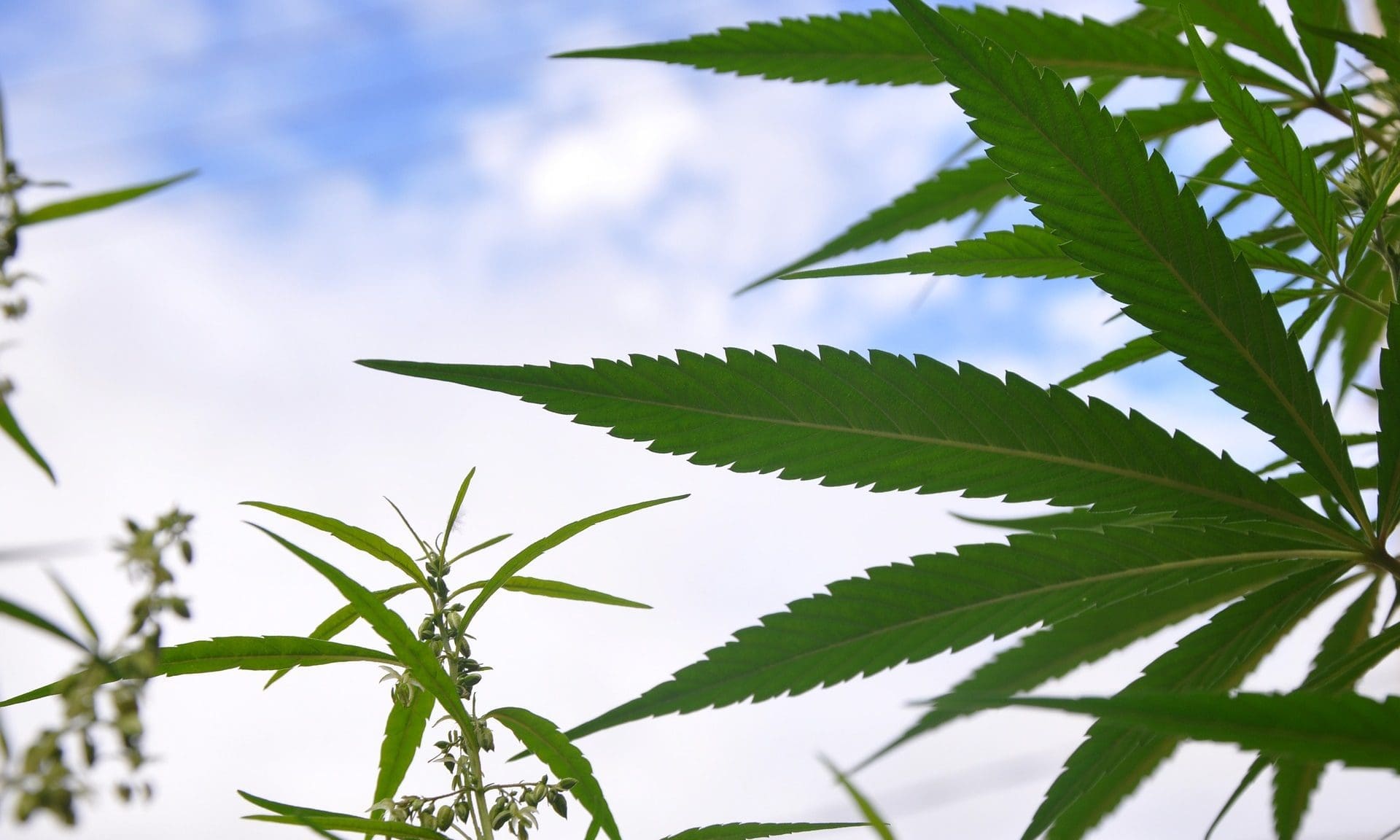 Marijuana and drug policy reform swept across the board in Tuesday's elections, giving advocates a major boost as they push to end federal prohibition.
Five more states legalized cannabis in some form and Oregon became the first state to legalize psilocybin mushrooms for therapy and also more broadly decriminalize drug possession. Meanwhile, voters in Washington, D.C. also approved a measure to decriminalize psychedelics in the nation's capital.
While the presidential and many congressional races are still being tallied, the reforms passed decisively, further demonstrating that Americans of all political ideologies are ready to abandon the country's prohibitionist approach to drugs. With the addition of Arizona, Montana, New Jersey and South Dakota as adult-use marijuana states, one-third of the country's population will live in a state where cannabis is legal after the laws take effect.
Rep. Earl Blumenauer (D-OR) told Marijuana Moment on Wednesday that these victories underscore the bipartisan public support for these issues and will further send a message to legislators to advance reform in the next Congress.
Answering a question during a Zoom call his office organized to discuss the ballot results, the congressman said the pro-legalization votes, particularly in conservative states, are "not warning signs for Republican politicians to stay away from the issue," but rather "strong indications that they ought to embrace it."
"This is what voters want. They're not partisan issues, it's an opportunity for Republicans to be able to make progress in their red states and bring people together at a time of division," he said. "I think you're going to watch people understand what just happened last night, and it is a continuation of progress that's been going on since 1996. I think it's going to be much easier [to pass reform] in the new Congress, with Republicans and Democrats, both in the House and Senate."
Advocates agree that it is time to more lawmakers to start representing the views of their constituents when it comes to marijuana.
NORML Executive Director Erik Altieri said in a press release that despite widespread public support "elected officials have far too often remained unresponsive to the legalization issue."
"This dereliction of representation has forced advocacy groups to directly place the marijuana-related ballot question before the voters," he said. "These results once again illustrate that support for legalization extends across geographic and demographic lines."
Here's a breakdown of what was approved on Election Day:
Arizona
Voters passed an initiative to legalize recreational marijuana for adults 21 and older. This comes four years after voters in the state rejected a similar measure, signaling that support for the policy change continues to grow as the reform movement spreads.
Under the new legalization law, adults will be able to possess up to an ounce of marijuana at a time and cultivate up to six plants for personal use.
Mississippi
Activists overcame numerous obstacles both to qualify their now-passed medical cannabis legalization measure for the ballot and then to combat opposition and voter confusion. But they prevailed, with voters approving the reform while rejecting a more restrictive alternative placed on the ballot by the legislature—a move advocates suspected was a deliberate and bad faith attempt to undermine their version.
The proposal will allow patients with debilitating medical issues to legally obtain marijuana after getting a doctor's recommendation. It includes 22 qualifying conditions such as cancer, chronic pain and post-traumatic stress disorder, and patients would be allowed to possess up to 2.5 ounces of marijuana per 14-day period.
Montana
The traditionally red state approved a measure to legalize marijuana for adult use. They also passed a separate constitutional amendment stipulating that only those 21 and older can participate in the market. The main statutory reform measure will establish a legal system of cannabis production and sales.
New Jersey
Consistent with a slew of polls, voters overwhelmingly approved a referendum to legalize recreational marijuana. The legislature will still have to pass enabling legislation to set up regulations for the program, but a top lawmaker recently said that a bill to accomplish that could be introduced as early as Thursday.
Gov. Phil Murphy (D), who campaigned strongly for the measure, also on Wednesday congratulated the other states that advanced legalization on Tuesday.
Oregon
The state became the first in the nation to pass separate initiatives to legalize psilocybin mushrooms for therapeutic purposes and decriminalize possession of all currently illicit drugs.
Under the psilocybin measure, adults will be able to access the psychedelic in a medically supervised environment. There aren't any limitations on the types of conditions that would make a patient eligible for the treatment.
The decriminalization proposal will remove criminal penalties for low-level drug possession offenses. Instead, those caught possessing a controlled substance will be subject to a $100 fine or be required to complete a health assessment within 45 days.
South Dakota
South Dakota on Tuesday became the first state in the U.S. to go from strictly prohibitionist to legalizing both medical and recreational marijuana.
The recreational measure, which is a constitutional amendment, will make it so people 21 and older will be able to possess and distribute up to one ounce of marijuana, and they will also be allowed to cultivate up to three cannabis plants.
The medical cannabis initiative will make a statutory change to allow patients suffering from debilitating conditions to possess and purchase up to three ounces of marijuana from a licensed dispensary.
Washington, D.C.
Voters approved a local initiative to decriminalize possession of a wide range of psychedelics, including psilocybin, ayahuasca and ibogaine. The District joins three other cities in enacting the policy change—part of a national movement to reform laws governing entheogenic plants and fungi. Under the new law, possession and use of the psychedelics will be among the District's lowest law enforcement priorities.
"This historic set of victories will place even greater pressure on Congress to address the glaring and untenable conflicts between state and federal laws when it comes to cannabis legalization," Steve Hawkins, executive director of the Marijuana Policy Project, said. "The federal government is out of step with a clear national trend toward legalization."
"We can put an end to the social injustices and other harms that result from the criminalization of marijuana," he said. "While cannabis legalization is not the cure-all to end the war on drugs, it is a necessary step and would provide an opportunity for many long-oppressed communities to finally have a chance to heal."
The country may be split on the overall direction they want the country to go, evidenced by the close presidential race and congressional contests that have yet to be called. But when it comes to drug policy reform, voters spoke clearly on Tuesday: criminalization should be replaced by regulation.
New Jersey Governor Congratulates Other States That Also Legalized Marijuana On Tuesday
Photo courtesy of Max Pixel.