Pennsylvania Governor Again Calls On Lawmakers To Legalize Marijuana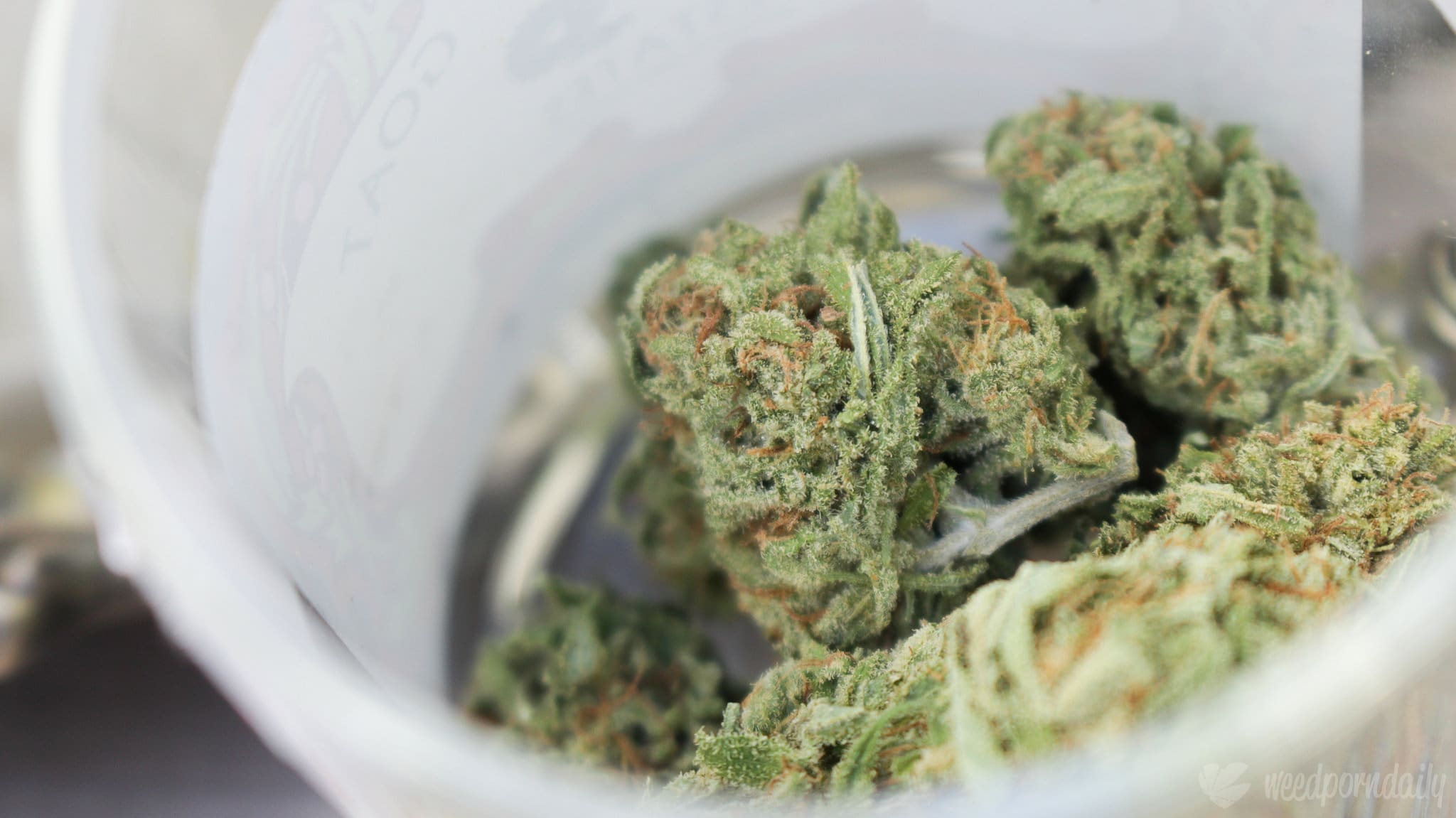 The governor of Pennsylvania is at it again, delivering yet another speech on Tuesday about the need to legalize marijuana in the state.
For someone who just last year came out in favor of the policy change himself, Gov. Tom Wolf's (D) repeated criticism of the Republican-controlled state legislature for failing to enact cannabis legalization in the months since is notable.
In what has now become a monthly series of press appearances focused on legalization, the governor has stressed that marijuana reform could generate tax revenue to support the state's economic recovery from the coronavirus pandemic and that ending criminalization is necessary for social justice.
Today I'm in Monroe County as I renew my call on the Pennsylvania legislature to legalize adult-use marijuana.

This move would bring much-needed financial relief to those harmed by #COVID19. pic.twitter.com/vhFjOU8mUq

— Governor Tom Wolf (@GovernorTomWolf) October 13, 2020
"There's much more that needs to be done to reverse the decades of injustice, and we need to start by decriminalizing cannabis and legalizing it for adult use," he said at Tuesday's event, which also featured remarks from Rep. Maureen Madden (D) and a local hemp farmer. "The majority of Pennsylvanians support legalizing cannabis for adult use, and it's a needed step toward restorative justice."
"It would provide the economic benefits during a time of great economic strain. All these things are good, positive steps for Pennsylvania," he added. "Legalizing cannabis will open up another untapped industry in Pennsylvania, one with the potential to bring in millions, actually billions, of dollars of revenue as we've seen in other states."
Tell your legislators: Prioritize legalizing adult-use marijuana this fall. https://t.co/S7qk2CzxjB

— Governor Tom Wolf (@GovernorTomWolf) October 13, 2020
This marks the third month in a row that Wolf has held events focused on making the case for legalization. Last month, he took a dig at the Republican-controlled legislature for failing to act on reform in the previous session. And in August, he suggested that the state itself could potentially control marijuana sales rather than just license private retailers as other legalized jurisdictions have done.
"We need the economic growth, we need the revenue and we need the restorative justice that the legalization of adult-use cannabis will provide," he said on Tuesday. "So once again, my third call to the General Assembly to send legislation to my desk to legalize cannabis for adult use. It's what Pennsylvania wants. It's what Pennsylvania needs."
.@GovernorTomWolf visited Monroe County today to talk about the economic and restorative justice benefits of legalizing adult-use cannabis, something the legislature has not done despite multiple requests from the governor and @FettermanLt.https://t.co/RxzKFPcNTD

— Office of the Governor (@GovernorsOffice) October 13, 2020
Lt. Gov. John Fetterman (D), a longstanding legalization advocate, has been similarly vocal about his position. In speeches and on social media, the official has expressed frustration that Pennsylvania has yet to enact the policy change, especially as neighboring like New Jersey are moving in that direction.
He said last month that farmers in his state can grow better marijuana than people in New Jersey—and that's one reason why Pennsylvania should expeditiously legalize cannabis before voters next door in the Garden State enact the policy change this November.
Governor- "I renew my call on the Pennsylvania legislature to legalize adult-use marijuana."

Anger Translation- FFS LEGAL WEED FOR PA NOW! https://t.co/jMiFFeTY5U pic.twitter.com/OLiRpZV74w

— John Fetterman (@JohnFetterman) October 13, 2020
Fetterman also recently hosted a virtual forum where he got advice on how to effectively implement a cannabis system from the lieutenant governors of Illinois and Michigan, which have enacted legalization.
While Wolf initially opposed adult-use legalization, he came out in support of the reform last year after Fetterman led a statewide listening tour last year to solicit public input on the issue.
Shortly after the governor announced that he was embracing the policy change, a lawmaker filed a bill to legalize marijuana through a state-run model.
A majority of Senate Democrats sent Wolf a letter in July arguing that legislators should pursue the policy change in order to generate revenue to make up for losses resulting from the COVID-19 pandemic.
According to an outline of the governor's legalization proposal, 50 percent of that tax revenue "would be earmarked for historically disadvantaged businesses." And he said on Tuesday that additional revenue could be given directly to small businesses that have been impacted by the pandemic.
Michigan Governor Signs Marijuana Expungements Bill As Part Of Criminal Justice Package
Photo courtesy of WeedPornDaily.