Montana Lawmaker Drops Plan To Undo Marijuana Ballot Measure Following Strong Vote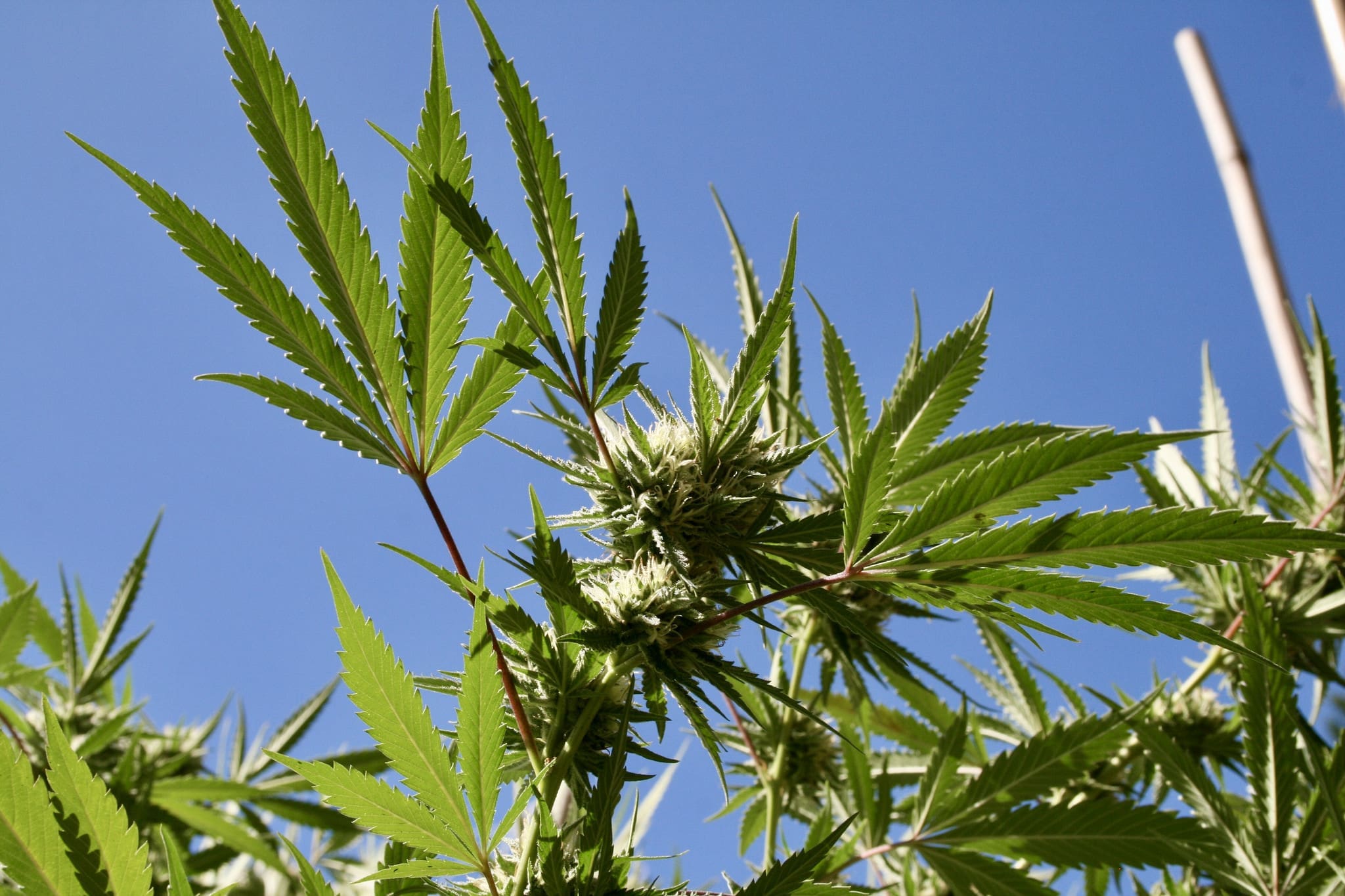 A Montana lawmaker says he is postponing his plan to undo the state's successful marijuana legalization initiative, pointing to the ballot measure's strong passage at the polls on Tuesday.
About a week before Election Day, state Rep. Derek Skees (R) had requested a bill be drafted that would have repealed the legalization measure, Initiative 190. But after 57 percent of voters cast ballots in favor of cannabis legalization, according to results available Thursday morning, Skees says he'll lay off the plan to reverse it for now.
"The only branch of government in this state dumb enough to overturn citizens' initiative is the [state] Supreme Court, which has done it repeatedly," Skees told NBC Montana on Wednesday.
Seeking to overturn the marijuana vote through the legislature, he added, would've made sense only if the outcome were tighter.
"Say 51 percent," Skees said, "then that bill would've been a good idea, because then it would've allowed us to say, 'Well, listen, Montanans are a little confused on this. Not everybody was really for it.'"
While Skees, an incumbent who ran unopposed in this week's election, indicated he won't pursue the repeal immediately, NBC Montana reported that the lawmaker wants keep the option open to potentially reverse the voter-approved law after "a couple of cycles, so Montanans can see what happens."
Skees didn't immediately respond to an email from Marijuana Moment on Wednesday asking about the motivation behind his proposed bill. In Flathead County, home to Skees's legislative district, more than 53 percent of voters approved the marijuana legalization initiative.
Skees's request for the draft legislation was received by the Legislature on October 26, according to the legislature's website. The repeal bill is currently being drafted, the site says, and no text is yet available. Its title, "Repeal I90 [sic] legalization of marijuana," is the only indication of its intent. (The title's reference to "I90" rather than I-190 is presumably a typo.)
Several other cannabis-related bills have also been requested by lawmakers ahead of the legislature's next session, which is set to begin in January. Descriptions are ambiguous so far, indicating only that the prospective bills would "generally revise" marijuana laws.
It's common for legislatures to make adjustments to voter-passed marijuana laws after their passage, but so far no state in modern times has undone marijuana legalization after enacting it.
Montana was one of five states that legalized marijuana in some form this week, along with Arizona, New Jersey, Mississippi and South Dakota.
In Montana, voters passed two measures to establish the state's adult-use cannabis laws: one that legalizes the production and sale of marijuana, and a separate constitutional initiative that specifies that only adults 21 and older can participate in the market.
Opponents of the legalization attempted to quash the proposal with a lawsuit just before Election Day, but the state Supreme Court rejected a request to block the initiative, saying that the case would need to make its way through lower court first. The lawsuit argued that the measure violates the state Constitution by appropriating funds to specific programs.
Under the proposal, half of the public revenue generated from marijuana sales will go toward environmental conservation programs—a provision that earned the campaign key endorsements last month. The measure will also send funds toward veteran services, drug treatment, health care and local governments, with the rest flowing to the general fund.
The plaintiffs in that case have indicated they will pursue their challenge in a lower court.
Nationwide, voters passed every single major cannabis and drug policy ballot measure across the country this election, including decriminalization of psychedelic plants in Washington, DC and decriminalization of all drugs in Oregon, as well as a separate measure in that state to legalize psilocybin therapy.
U.S. Rep. Earl Blumenauer (D-OR) told Marijuana Moment on Wednesday the cannabis and drug policy reform victories will send a message to federal lawmakers to advance reform in the next Congress.
"This is what voters want. They're not partisan issues, it's an opportunity for Republicans to be able to make progress in their red states and bring people together at a time of division," Blumenauer said. "I think you're going to watch people understand what just happened last night, and it is a continuation of progress that's been going on since 1996. I think it's going to be much easier [to pass reform] in the new Congress, with Republicans and Democrats, both in the House and Senate."
Marijuana Moment is following multiple drug policy reform votes this election. Check here for the latest.
Marijuana Ballot Measure Wins Inspire Neighboring State Officials To Step Up Push For Legalization
Photo courtesy of Brian Shamblen