Kamala Harris Calls Out Discriminatory Marijuana Arrests Without Noting Own Prosecutorial Record
In a new interview, Democratic vice presidential nominee Sen. Kamala Harris (D-CA) cited racial disparities in marijuana enforcement as an example of how there are effectively two separate systems of justice in the country for people of color and white people.
But while she made the accurate point during the interview with CNN, she neglected to discuss her own role in enforcing cannabis's criminalization and campaigning against legalization as a California prosecutor.
"It does us no good if we want to solve those disparities to pretend they don't exist," Harris said. "You can look at, for example, marijuana offenses. Equal use between the white population and the black population, but black people are exponentially more likely to be arrested and prosecuted for those offenses."
"I don't think that most reasonable people who are paying attention to the facts would dispute that there are racial disparities and a system that has engaged in racism," she said.
Harris has evolved significantly on marijuana policy over the past couple of years, but it remains the case that during her time as San Francisco's district attorney, she oversaw thousands of misdemeanor and felony marijuana cases prosecuted by her office. It's a history that both Democrats like Rep. Tulsi Gabbard (D-HI) and Republicans like White House counselor Kellyanne Conway have criticized.
Harris also coauthored a formal ballot argument urging voters to defeat a proposed California marijuana legalization measure while she was running to become state attorney general.
In any case, the senator today supports comprehensive marijuana reform and is the lead Senate sponsor of a bill to federally legalize cannabis.
Advocates had hoped that a pro-legalization VP selection for Democratic presidential nominee Joe Biden would push him in that direction, but he remains opposed to the broad policy change and instead supports decriminalizing cannabis possession, legalizing medical marijuana, expunging prior convictions and letting states set their own policies.
Harris indicated that she's not going to proactively attempt to get Biden on board with legalization, but she did recently reiterate in another interview that cannabis decriminalization would be part of the administration's focus if they're elected.
A senior adviser to Biden also said recently that his administration would pursue decriminalization and automatic expungements for prior marijuana convictions if he is elected.
Earlier this year, Biden and Sen. Bernie Sanders (I-VT) established a criminal justice task force that issued various recommendations on policies they feel should be adopted. Advocates hoped the panel would push the former vice president to back legalization, but that didn't materialize.
Meanwhile, the Democratic National Committee's (DNC) platform committee rejected an amendment to make legalization a 2020 party plank. Some suspect this was because the panel didn't want to endorse a policy that's at odds with that of the nominee.
Democratic lawmakers have expressed confidence that Congress will deliver on legalization regardless of the Biden administration position on the issue.
House Democratic leadership recently announced that the chamber will vote its version of Harris's comprehensive legalization bill later this month, setting the stage for a potential conflict with Biden if he's asked to respond.
Sen. Ed Markey (D-MA), who recently won his primary battle against Rep. Joe Kennedy III (D-MA), said last month that legalization will be at the forefront of the congressional agenda in 2021 if Biden and Harris are elected. He also said during a separate interview in July that Congress will advance marijuana reform regardless of Biden's stance.
Congressional Cannabis Caucus cochair Rep. Barbara Lee (D-CA), who was among the DNC platform committee members who surprisingly voted against the legalization amendment, said last week that the former vice president is going to need to evolve on marijuana policy and support legalization.
On the Republican end of the election, President Trump's reelection campaign has been consistently attacking Biden over his record authoring punitive anti-drug laws in the Senate. They've cast him as an "architect" of the drug war while attempting to frame Trump as the criminal justice reform candidate. That's despite the fact that the president's administration has taken several hostile actions on the marijuana front that stop short of a full-scale crackdown on businesses in legalized states.
Last month, the president also urged Republicans not to place marijuana legalization initiatives on state ballots out of concern that it will increase Democratic turnout in elections.
Fewer Banks Working With Marijuana Business Clients Amid Coronavirus, New Federal Report Shows
Photo element courtesy of California Attorney General's Office.
Vermont Bill To Legalize Marijuana Sales One Step Away From Governor's Desk After House Vote
The Vermont House of Representatives on Thursday approved a finalized version of a bill to legalize, tax and regulate marijuana sales in the state.
While both the House and Senate had previously passed the bill, S. 54, a bicameral conference committee had to be convened to resolve differences between their respective versions. And following a series of meetings and compromises, negotiators on the panel reached a deal on Tuesday, sending the final proposal back to the floor of both chambers for final consent.
The House approved the compromise legislation in a 92-56 vote. It's expected to be taken up by the Senate next week, and if it passes there as well, it will head to the the desk of Gov. Phil Scott (R).
Vermont legalized possession of up to one ounce of cannabis and cultivation of two plants in 2018, but there are currently no regulations in place that allow for retail sales.
"It's exciting to see that Vermont is on the cusp of ending cannabis prohibition for adults," Matt Simon, New England political director of the Marijuana Policy Project, said in a press release. "Most Vermonters are not interested in growing their own plants, and many are unable to do so because it is prohibited by their rental agreements, so the only sensible policy is to create a regulated market for adult-use cannabis in Vermont. Governor Scott should recognize the merits of this bill and sign it into law after it passes the Senate."
Under the proposed bill, cannabis would be subject to a 14 percent excise tax, in addition to the state's six percent sales tax.
S. 54 also contains some social equity provisions such as prioritizing marijuana business licenses for minorities, women and people disproportionately impacted by the war on drugs. An independent regulatory commission would additionally be tasked with promoting small business participation in the market.
A new Cannabis Control Commission would be responsible for issuing licenses for retailers, growers, manufacturers, wholesalers and labs. The body would also take over regulation of the state's existing medical cannabis industry from the Department of Public Safety .
A 30 percent THC limit would be imposed on cannabis flower, while oils could contain up to 60 percent THC. Flavored vape cartridges would be banned.
"Why do we tax and regulate and control particular substances? We have several reasons," Rep. Tommy Walz (D) said during the House's debate prior to voting on the legislation. "One, of course, is that we can get revenue out of it. But also because we can provide some harm reduction. It can provide some protections."
Local jurisdictions would have to proactively opt in to allow marijuana businesses to operate in their area. Municipalities would also be able to establish their own regulations and municipal licensing requirements.
The three House and three Senate members charged with negotiating the final bill had at times contentious meetings where they hashed out issues such as tax rates, local control, advertising, saliva testing of drivers and even an unrelated seat belt enforcement provision the House unsuccessfully pushed to insert.
Rep. Anne Donahue (R) gave an extensive speech where she agreed fundamentally with the purpose of the legislation.
"Why do we want a tax and regulate sales system for marijuana in Vermont? I think we have a list of pretty good reasons," she said. "We began with the acknowledgement that this is something that people are using and, in fact, are using legally in Vermont. We want to divert it from the black market. The only way to do that is to create a tax and regulate legal market."
But ultimately she said the lack of a total ban on advertising and marketing left her opposed to the measure. The contention over advertising occupied much of Thursday's discussion.
A timeline for the legislation states that it would formally take effect on October 1, 2020—but regulators would then have to make a series of determinations about rules and licensing before retail sales would launch. Dispensary licenses would have to be issued on or before October 1, 2022.
A fiscal analysis on the final bill projects that Vermont will generate between $13.3 million and $24.2 million in annual cannabis tax revenue by Fiscal Year 2025. Licensing fees will lead to additional funds for the state, but the regulatory board created by the legislation will set those levels at a later date. For now, the Joint Fiscal Office estimates the fees could lead to another $650,000 in revenue every year. Municipalities hosting marijuana businesses will also be able to levy additional local fees.
The governor hasn't indicated whether he's supportive of the newly revised legislation, but a top legislator said earlier this year that he's been "at the table" in earlier negotiations and has expressed interest in using some tax revenue to fund an after-school program he's pursuing. That said, Scott only reluctantly signed the legalization of possession and homegrow into law after vetoing an earlier version, and it's not clear if the road safety provisions in the final commercialization bill will be enough to satisfy concerns he has voiced about impaired driving.
Outside of the cannabis sales legalization bill, the House approved separate legislation this month that would provide for automatic expungements of marijuana convictions and allow people to possess and grow more cannabis without the threat of jail time than is currently allowed. The Senate could give approval to the latest version next week, setting it up to head to Scott's desk.
This story has been updated to include comments from lawmakers during the vote.
Slim Majority Of Arizona Voters Support Marijuana Legalization Ballot Measure, New Poll Finds
House Postpones Vote On Bill To Federally Legalize Marijuana Until After Election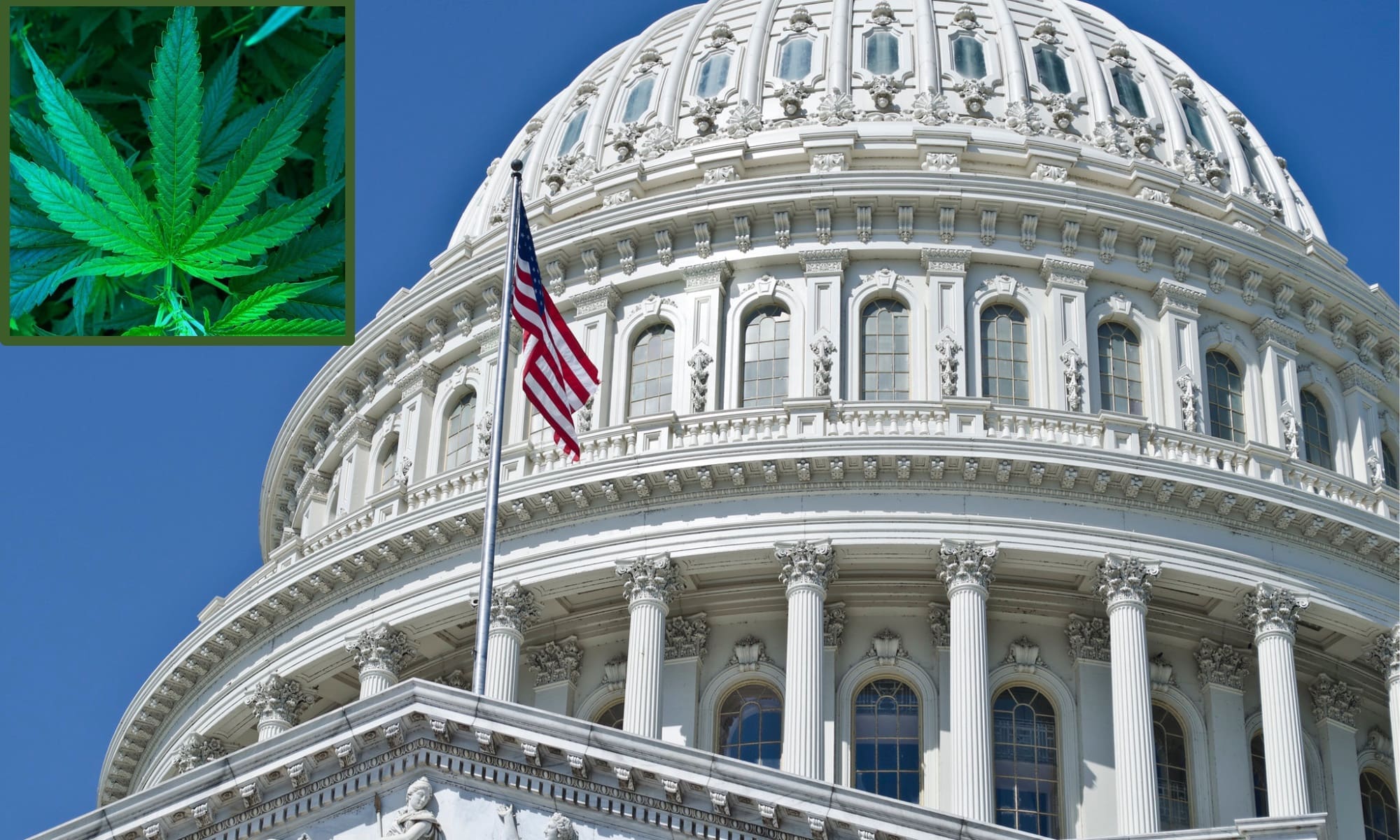 A bill to federally legalize marijuana will no longer receive a previously announced vote in the House of Representatives next week.
In an at least temporary blow to reform advocates, the legislation was not included in a weekly floor schedule posted by the office of Majority Leader Steny Hoyer (D-MD) on Thursday, though he made a commitment that the body would bring up the bill sometime "later this autumn," presumably after the November elections. This comes two weeks after Hoyer initially said a vote was being planned for the week of September 21.
"The MORE Act remains a critical component of House Democrats' plan for addressing systemic racism and advancing criminal justice reform, and we are committed to bringing it to the Floor for a vote before the end of the year," Hoyer said. "Right now, the House is focused relentlessly on securing agreement to stave off a damaging government shutdown and continuing to do its job addressing the COVID-19 pandemic. Later this autumn, the House will pass the MORE Act with strong support as yet another crucial step toward making our justice system fair for all Americans."
It appears that the decision was influenced by certain moderate Democrats who've expressed concern that voting on a cannabis reform bill while another round of coronavirus relief legislation is still unresolved would be bad optics for their reelection campaigns.
There were some signals earlier this week that leadership was on the fence about advancing the Marijuana Opportunity, Reinvestment and Expungement (MORE) Act, with Hoyer saying on Tuesday that the priorities were passing a continuing resolution and COVID-19 relief bill.
That said, a representative from his office told Marijuana Moment at the time that the schedule hadn't yet changed.
But now it's been confirmed: the MORE Act will not get a vote next week.
Rep. Barbara Lee (D-CA), cochair of the Congressional Cannabis Caucus, said on Wednesday that she was open to delaying the vote if it meant that more members would sign onto it, but she also told Marijuana Moment that lawmakers would be "doing everything we can over the next week to build broad coalitions of support to ensure that happens sooner rather than later."
In a joint statement on Thursday, Lee and Rep. Earl Blumenauer, another leading marijuana reform advocate in Congress, said they "have worked to build support for this historic legislation and expected a vote next week."
"As Americans confront hundreds of years of systemic racial injustice, ending the failed war on drugs that has disproportionately hurt Black and Brown Americans must be front and center. As co-chairs of the Congressional Cannabis Caucus, our goal has always been a vote on federal marijuana legalization and restorative justice this Congress," they said. "Thankfully, the leadership has now given an ironclad commitment that the House will consider the bill this fall. The public deserves this vote and we will continue to build support to meet our objective of passing the MORE Act in the House and sending it to the Senate, which is one step closer to enacting it into law."
The MORE Act would federally deschedule cannabis, expunge the records of those with prior marijuana convictions and impose a federal five percent tax on sales, revenue from which would be reinvested in communities most impacted by the drug war.
It would also create a pathway for resentencing for those incarcerated for marijuana offenses, as well as protect immigrants from being denied citizenship over cannabis and prevent federal agencies from denying public benefits or security clearances due to its use.
Two-thirds of Americans favor legalizing marijuana, according to a Gallup poll released late last year. That includes a majority of Republicans (51 percent) and a supermajority of Democrats (76 percent).
Despite the delay, which was first reported by Politico and The Hill, if and when the bill does eventually come up for a vote, it stands to have at least some bipartisan support.
Rep. Don Young (R-AK) recently said he was "confident" it would pass the chamber.
Rep. Matt Gaetz (R-FL), the sole GOP cosponsor on the bill, said earlier this month that he would be voting "yes" on the MORE Act, though he expressed criticism about a provision that would impose a federal excise tax on marijuana sales to be reinvested in communities most impacted by the drug war, calling them "reparations."
Rep. Tom McClintock (R-CA) also said "I intend to vote yes on the bill" in a recent interview with Politico. "With respect to timing, I do find it ironic that the only small businesses the Democrats seem to be worried about is cannabis shops, but I would support this bill whenever it is brought to a vote," he said.
McClintock, along with Gaetz, voted for the MORE Act when it was marked up by the Judiciary Committee last year.
The bill stood a chance to bringing on other GOP supporters as well.
A spokesperson for Rep. Rodney Davis (R-IL) told Marijuana Moment that he "supports decriminalizing marijuana at the federal level and removing cannabis from the Controlled Substances Act" and "believes that states individually should be able to determine their own marijuana policies, not the federal government" but would "wait and see what final bill the House Democrats put on the floor and if they will attempt to amend it" before deciding whether he would vote yes.
A total of 31 Republicans House members voted in favor of a floor amendment in July that would prevent the Department of Justice from interfering with state marijuana laws.
Legalization advocates are disappointed that House leaders reneged on their previously announced plan to vote on the broader legalization bill this month.
"Though it appears to be a temporary delay, we are seriously disappointed by this news as time and time again, communities directly impacted by systemic injustices are made to wait for justice and change," Queen Adesuyi, policy manager with the Drug Policy Alliance, told Marijuana Moment. "While Congress waits on a more 'politically convenient' time to pass a wildly popular, bipartisan issue, individuals and families will continue to be robbed of employment opportunities, housing, education, public benefits—even their children—due to a plant that is at the center of what is estimated to be a billion dollar industry."
"It's reprehensible to say the least," she said. "We hope to see Members of Congress' commitment to racial justice actualized through the swift passage of the MORE Act in November."
Advocates said they maintained hope that reform will continue to have momentum at all levels of government.
"This delay by the House does not change the fact that the overwhelming majority of voters support ending the federal prohibition of cannabis, including majorities of Democrats, independents, and Republicans," NORML Political Director Justin Strekal said. "This delay does not change the fact that 33 states and the District of Columbia regulate the production and distribution of medical cannabis in a manner that is inconsistent with federal policy, and that one-out-of-four Americans now reside in jurisdictions where adult-use is legal under state law."
"This delay does not change the fact that voters in several states, including key electoral battleground states for both control of the presidency and the Senate, will be passing similar state-level marijuana measures on Election Day," he added.
Meanwhile, opponents of legalization, including Rep. Andy Harris (R-MD) and the prohibitionist group Smart Approaches To Marijuana, are celebrating the development.
With all the work Congress should be doing, taking valuable time to legalize a gateway drug to opioid use would not have been a good idea. https://t.co/doLTcmkZ5J

— Rep. Andy Harris, MD (@RepAndyHarrisMD) September 17, 2020
This vote delay is the latest disappointment that reform advocates have experienced from the Democratic party of late. They were hopeful, for example, that the party would nominate a presidential candidate who would support legalization after most primary contenders went on record in favor of the change—but nominee Joe Biden remains opposed and backs more modest proposals such as possession decriminalization and expungements.
The Democratic National Committee's platform committee in July voted against an amendment that would've added legalization as a 2020 party plank—a move that some suspect was influenced by a desire not to formally endorse a policy opposed by Biden.
In light of that, some advocates are concerned that if the Democratic House doesn't go on record by passing bold marijuana reform this year, it may be reluctant to send a would-be President Biden a legalization bill that he does not want in 2021.
This story was updated to include comments from Hoyer, Lee, Blumenauer, NORML and Drug Policy Alliance.
Marijuana Consumer Group Launches Nationwide Get-Out-The-Vote Campaign
Image element courtesy of Tim Evanson.
Slim Majority Of Arizona Voters Support Marijuana Legalization Ballot Measure, New Poll Finds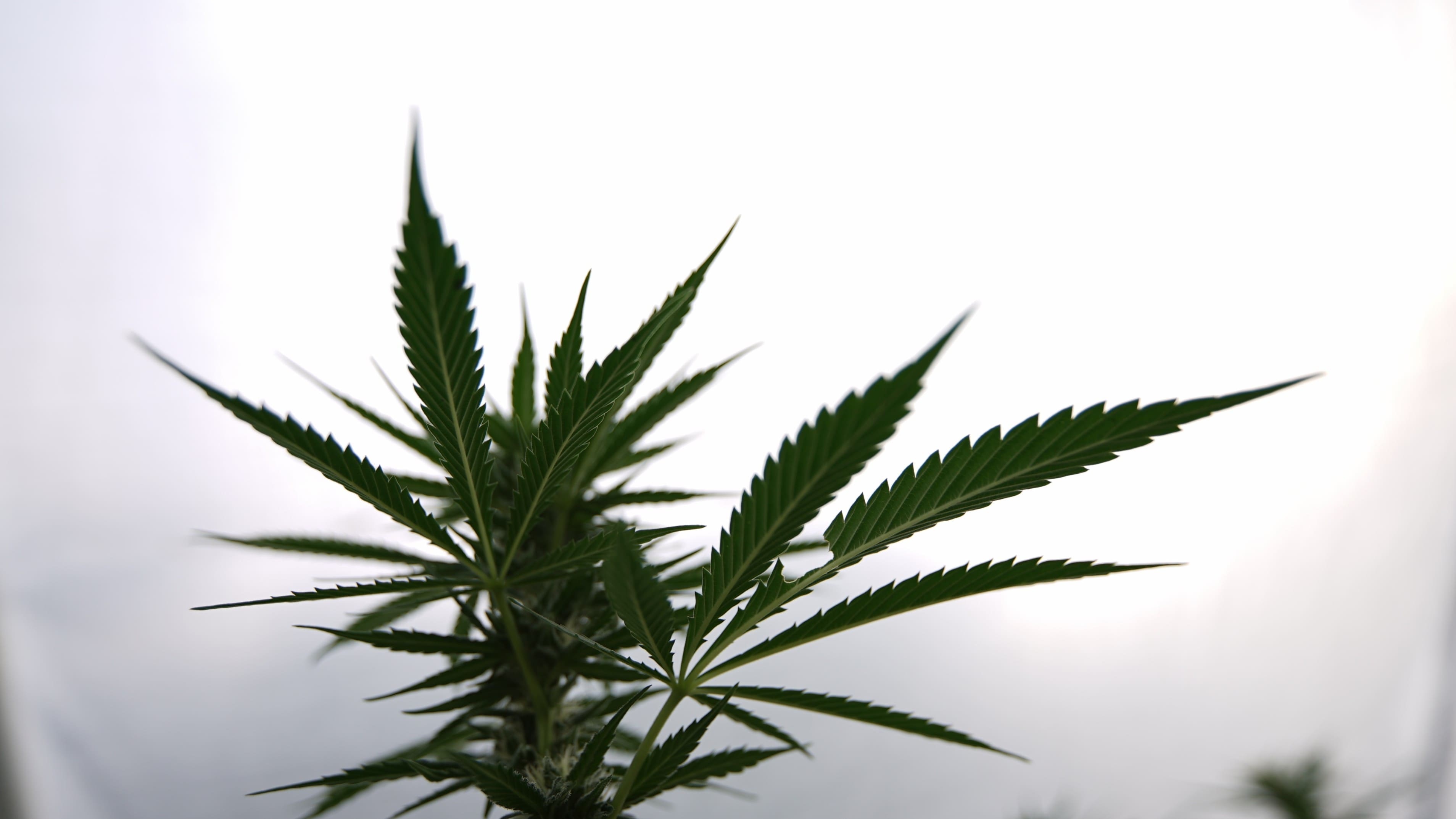 The campaign behind an initiative to legalize marijuana in Arizona has their work cut out for them in the coming weeks, as a new poll shows that just a slim majority of voters support the ballot measure.
According to the poll, which was conducted by Monmouth University, 51 percent of respondents said they back the proposal, while 41 percent are against it. Six percent are undecided, while another three percent of voters said they would skip the cannabis measure on the ballot.
The firm ran multiple scenarios, and found that support dips to 49 percent and opposition rises to 43 percent in a high turnout model, while a low turnout situation puts the measure at 47 percent for and 47 percent against.
With weeks before the election, activists will have to do what they can to make their margin of support more comfortable. That said, a separate survey that a different polling company released in July found that significantly more Arizonans support the policy change, with 62 percent saying the state should legalize cannabis.
For this latest poll, Democrats were the most likely to back the initiative at 67 percent. Fifty-nine percent of independents and 32 percent of Republicans said they would vote for the measure.
Sixty percent of voters aged 18 to 49 said they will vote for the legalization measure, and a majority of to-64 year-olds did as well. Voters over 65 oppose it by a margin of 34 percent to 59 percent.
Interestingly, households with military service members or veterans were especially supportive of the proposal, with 57 percent of respondents in that group saying they favor legalization, with only 47 percent of non-military or vet households being on board.
The poll also showed Democratic vice presidential nominee Joe Biden leading President Donald Trump in the state, 48 percent to 44 percent.
Last month, Trump voiced concern that putting marijuana measures on state ballots boosts Democratic turnout and makes Republicans lose elections.
The survey involved interviews with 420 Arizona registered voters from September 11-15 and has a margin of error of +/- 4.8 percentage points.
Activists turned in about 420,000 raw signatures for the cannabis legalization initiative in July, and it officially qualified last month.
Under the measure, adults could possess up to an ounce of marijuana at a time and cultivate up to six plants for personal use.
The initiative also contains several restorative justice provisions such as allowing individuals with prior marijuana convictions to petition the courts for expungements and establishing a social equity ownership program
Cannabis sales would be taxed at 16 percent. Tax revenue would cover implementation costs and then would be divided among funds for community colleges, infrastructure, a justice reinvestment and public services such as police and firefighters.
The Department of Health Services would be responsible for regulating the program and issuing cannabis business licenses. It would also be tasked with deciding on whether to expand the program to allow for delivery services.
Arizona voters narrowly rejected an earlier marijuana legalization initiative in 2016.
Marijuana Consumer Group Launches Nationwide Get-Out-The-Vote Campaign
Photo courtesy of Chris Wallis // Side Pocket Images.