Congress Will Legalize Marijuana in 2021 Despite Biden Opposition, Democratic Senator Says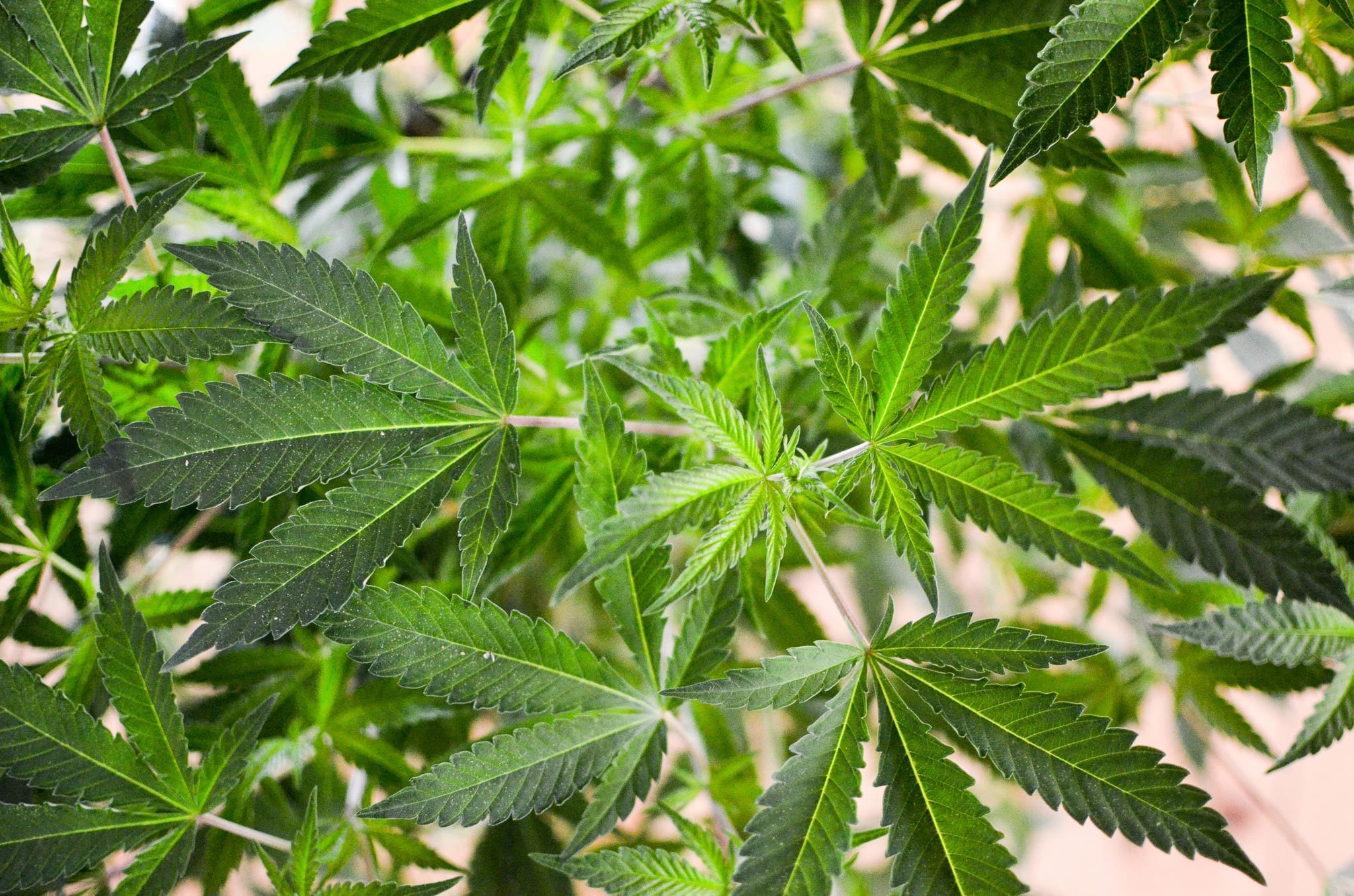 A Democratic U.S. senator says that if his party reclaims the Senate and White House in November, lawmakers will "move very quickly" to legalize marijuana regardless of where presumptive Democratic presidential nominee Joe Biden stands on the issue.
Sen. Ed Markey (D-MA) was asked about a variety of cannabis-related issues during an interview on Saturday, and he said Democrats are positioned to advance marijuana reform as soon as they have a majority in both chambers of Congress. While Biden remains opposed to adult-use legalization, the senator said supporters will have the votes to pass it in any case.
"From my perspective, this is another issue that's just right there on the ballot in November," he told The Young Jurks podcast. "We'll move very quickly in January to change these laws to make sure that there are national protections which are put in place. But unfortunately, Trump controls the discretionary use of these personnel, and they're kind of committed to keeping this crazy non scientifically based analysis of marijuana front-and-center."
Markey said he and home state colleague Sen. Elizabeth Warren (D-MA) are "confronted with this obstinate, obdurate opposition from the Trump administration."
Host Mike Crawford pressed the senator on Biden's position on legalization, noting that advocates might not like Trump but they're also turned off by the former vice president due to his insistence that additional research on cannabis is needed before supports broad reform. Biden currently backs medical marijuana legalization, federal rescheduling, expungements and allowing states to set their own policies.
"We'll have the majority of the votes in the United States Senate," Markey responded. "And I know [Senate Minority Leader Chuck Schumer (D-NY)] has moved in that direction, he'll be the majority leader in January. I think we'll have votes to just move it, and the science has moved there."
Watch Markey discuss marijuana policy, starting around 25:45 into the video below:
"I think what's going to happen on so many issues is that Congress is a stimulus-response institution, and there's nothing more stimulating to what's happening out there—on climate change, on cannabis," he added. "And after this election… we need to move on these policies and have our own 1933, our own New Deal."
Some advocates were hopeful that a criminal justice reform task force organized by Biden and Sen. Bernie Sanders (I-VT) would recommend that the presumptive nominee adopt a pro-legalization stance, that did not ultimately come to fruition, with the panel recommending a series of modest reforms last week that stop short of ending federal prohibition.
But Markey—who recently debated his primary election challenger, formerly anti-legalization Rep. Joe Kennedy III (D-MA), on cannabis issues—is confident that should Democrats take back the Senate, lawmakers will pass their own version of a "New Deal" that includes comprehensive marijuana reform, addressing climate change and guaranteeing universal healthcare.
"All issues go through three phases: political education, political activation, political implementation. We're now through the political education on climate and marijuana, we're into the activation stage, and in November, implementation," he said. "We win the election and then we begin to just legislate on the floor on Medicare for All on Green New Deal, marijuana—just to move the country, legislatively, to where it already is operationally in their lives and what they want to see happen."
Also in the interview, the senator discussed the importance of cannabis industry workers being able to unionize and voiced support for a proposal from Shaleen Title of Massachusetts's Cannabis Control Commission to establish a loan program for economically disadvantaged entrepreneurs using tax revenue from marijuana sales.
Asked about providing expungements for prior cannabis offenses, Markey said he's in favor of that policy and that "we criminalized these low-level drug issues for too long."
"[Sen. Cory Booker (D-NJ)] is going to be up here and endorsing me this week, and he has something called the Next Step Act, which I'm his cosponsor on it, which goes to this expungement issue," he said. "We just can't have people walking around for the rest of their lives with with something that should not have been a crime. So, yes, the answer is absolutely yes, and Cory Booker and I are going to be talking about that this week."
Kansas City Mayor Talks Marijuana And Broader Drug Policy Reform After Local Decriminalization Vote
Photo courtesy of Philip Steffan.