Virginia Lawmakers Approve Another Round Of Marijuana Reforms While Broader Legalization Is Studied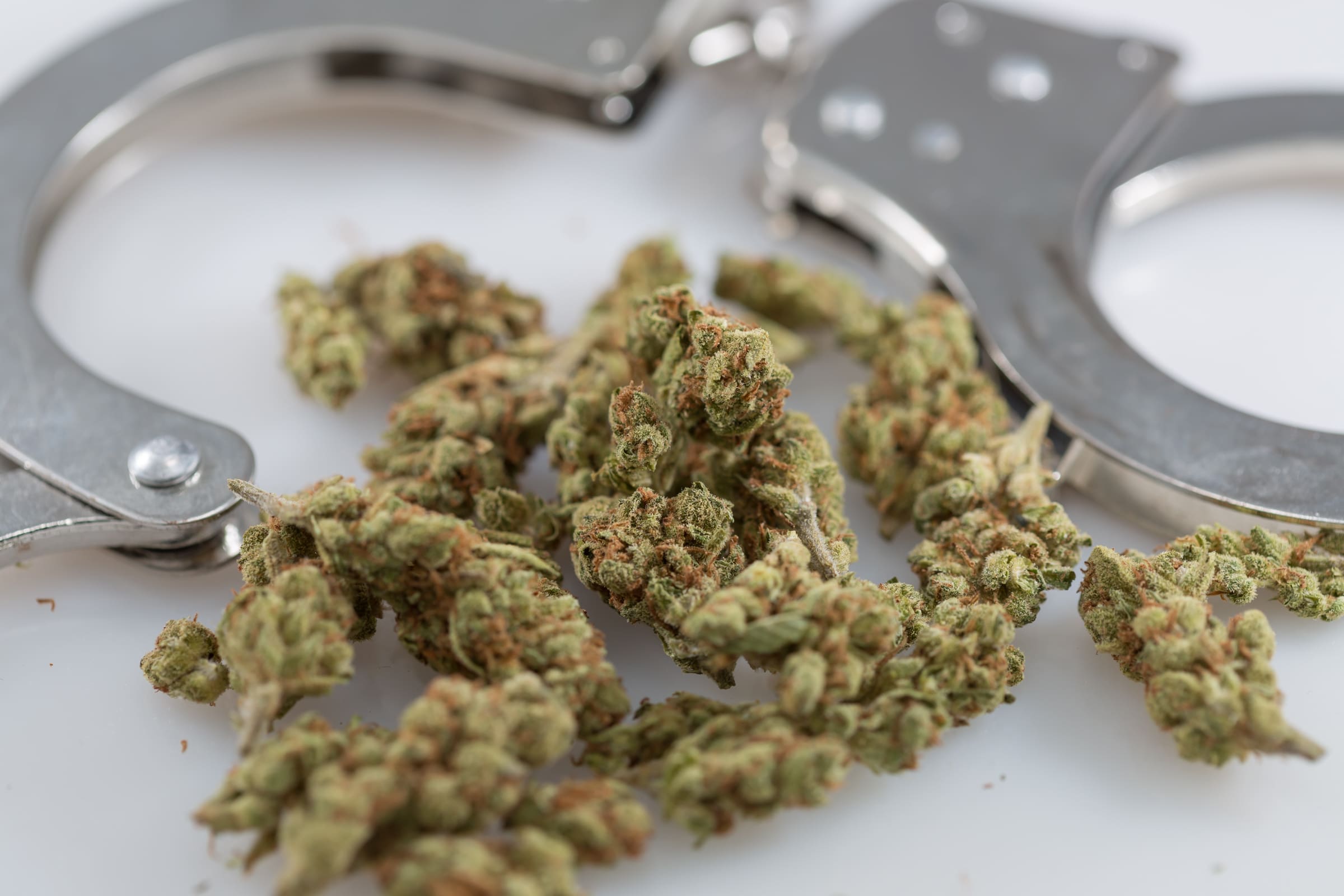 Marijuana reform is speeding through the Virginia legislature during a summer special session, with another round of legislation advancing last week.
On Friday, the House of Delegates approved a bill to further reduce cannabis penalties by making possession in a motor vehicle a secondary offense instead of a primary one. The measure would also prevent law enforcement from conducting searches or seizing property based on the odor of marijuana alone.
Making possession a secondary offense means that a summons couldn't be issued unless a person is also charged with a separate, second violation.
Lawmakers passed the measure in a 54-44 vote. The move comes one week after the Senate approved its own version of the legislation, meaning the stage is set to resolve differences and potentially get the reform to the governor's desk. The House bill contains a unique provision to prohibit individual jurisdictions from enacting ordinances that would make a violation a primary offense if it's considered a secondary offense under state law.
BREAKING: Del. @HopeforVirginia's HB 5058 to end pretextual policing and stop the police from using the odor of marijuana to search your car passed the VA House on a 54-44 vote.

Kudos to @JusticeFwdVa for their work moving this legislation forward! https://t.co/u58PpzmSO7

— ACLU of Virginia (@ACLUVA) September 4, 2020
Virginia lawmakers approved a bill to decriminalize simple marijuana possession earlier this year, and it went into effect on July 1. It makes possession of up to one ounce a civil penalty punishable by a $25 fine with no threat of jail time. But while advocates view that development as a significant victory, legislators are also looking for ways to build upon the reform.
For example, a Senate floor vote is imminent for a separate bill that would allow a person to petition for an "expungement of the police and court records relating to convictions of marijuana possession" and other low-level offenses after court fines are paid and "five years have elapsed since the date of completion of all terms of sentencing and probation."
After clearing the Finance and Appropriations Committee on Thursday, the required constitutional reading of that legislation was dispensed with on the floor, so legislators aren't required to schedule three separate readings on different days—meaning it could pass the chamber quickly in the coming days.
Last week, the House approved a bill that would give people issued a summons for cannabis possession the option of prepaying the civil penalty instead of having to go to court
Meanwhile, Del. Jennifer Carroll (D), who is running for governor in 2021, also introduced legislation during the special session to legalize marijuana possession. While decriminalization has been enacted, the new bill would amend the code to stipulate that "it is unlawful for any person knowingly or intentionally to possess a controlled substance other than marijuana." The measure has been referred to the House Courts of Justice Committee.
All of these incremental reforms come as legislators continue to pursue a broader legalization plan in the Commonwealth that would include a system of regulated and taxed sales and production.
The decriminalization bill that passed earlier this year contained a provision that called for the establishment of a working group to study and make recommendations about adult-use marijuana legalization. That panel has met twice and expects to issue its report to the legislature at the end of November.
Meanwhile, the Joint Legislative Audit and Review Committee is doing its own analysis on ending cannabis prohibition and will similarly report on its findings before the end of the year.
While some lawmakers plan to incorporate findings from those reports into a legalization bill in 2021, the Virginia Legislative Black Caucus is calling for an expedited process and isn't interested in waiting for the results.
Vermont Lawmakers Make Key Compromises On Marijuana Sales Legalization Bill As Deal Nears