Congressional Cannabis Caucus Leader Votes Against Legalization Plank For Democratic Platform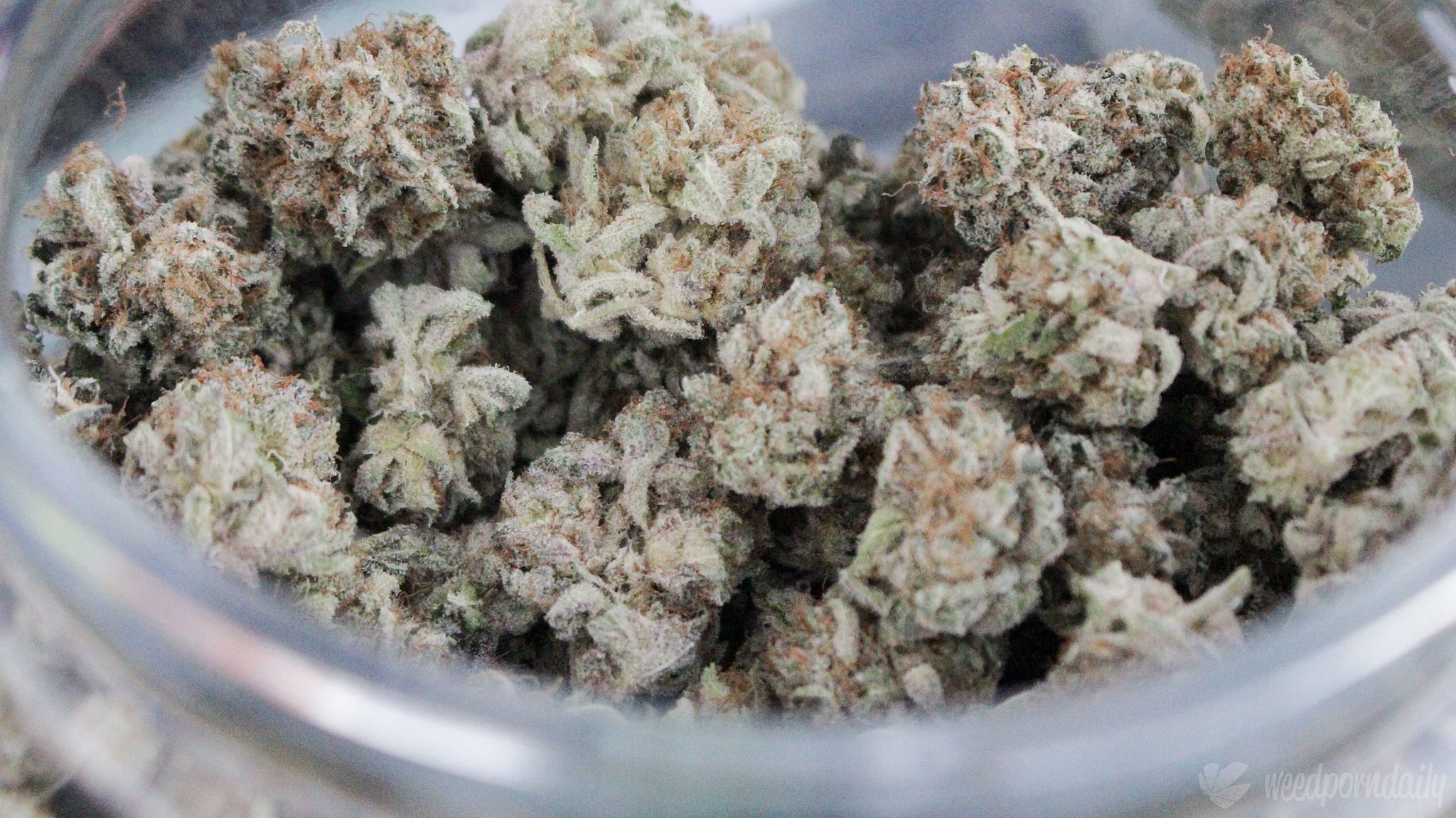 A congresswoman widely known as a strong advocate for federal marijuana reform helped defeat an amendment that would have added a cannabis legalization plank to the Democratic party's 2020 platform.
During a Democratic National Committee platform committee meeting on Monday, Rep. Barbara Lee (D-CA) was among the 106 delegates who voted against the measure, preserving a more modest reform agenda that more closely aligns with that proposed by presumptive presidential nominee Joe Biden.
Other notable "no" votes came from former Obama staffers and cabinet officials and the mayors of Atlanta and Boston.
But the Lee vote stands out. The congresswoman is a cochair of the Congressional Cannabis Caucus, the sponsor of a comprehensive legalization bill and a consistent critic of the war on drugs. Just last month, she led a "Dear Colleagues" letter calling on members to pursue legalization as part of police reform legislation.
Lee told Marijuana Moment that she supports a drug policy plan rolled out by a criminal justice task force organized by Biden and former primary rival Sen. Bernie Sanders (I-VT) that stops short of proposing adult-use cannabis legalization. However, she emphasized that "I fully intend to continue working with a future Biden Administration to move cannabis legalization forward."
Here's the roll call for the DNC Platform Committee amendment on legalizing marijuana. https://t.co/5yd4HAFqkB https://t.co/uCNqcVuaFo pic.twitter.com/wbRggtTrda

— People for Bernie (@People4Bernie) July 28, 2020
Asked to respond to Lee's platform vote, fellow Cannabis Caucus co-chair Rep. Earl Blumenauer (D-OR) pointed out to that "Americans overwhelmingly support legalizing cannabis."
"And as our party works to address racial injustices, ending the failed war on drugs must be front and center," he told Marijuana Moment. "Despite this missed opportunity, we'll continue our work in Congress and the states to end this senseless prohibition."
Given the congresswoman's decidedly pro-reform record—and in light of the supermajority support for legalization among Democrats—there's a lingering suspicion that the reason behind the amendment's sound defeat by party insiders has more to do with Biden's campaign than it does with the actual views of individual members.
The former vice president has maintained an opposition to adult-use legalization. Instead, he's drawn the line at decriminalizing possession, modest federal rescheduling, medical cannabis legalization, expungements and letting states set their own marijuana policies.
That's consistent with both the recommendations of the Biden-Sanders criminal justice task force and the language of the platform that the DNC committee ultimately approved. Had members bucked the status quo and amended the platform to support legalization, that could have created tension between the party apparatus and its presumptive nominee.
"Sadly, Lee's platform vote suggests that politics still plays a role in drug policy, just as it did in the 70's," Don Murphy, director of federal policies for the Marijuana Policy Project, told Marijuana Moment. "Luckily, it's her good vote in Congress that matters most. But it begs the question, do party platforms matter? And after 50 years of the drug war, can't we finally stop playing politics with 600,000 lives annually?"
The DNC amendment was rejected in a 106-50 vote. Former Obama White House Chief of Staff Denis McDonough, former Labor Secretary Hilda Solis, former White House Domestic Policy Council Director Cecilia Munoz, U.S. Virgin Islands Del. Stacey Plaskett (D), Atlanta Mayor Keisha Lance Bottoms (D) and Boston Mayor Martin Walsh (D) were among those joining Lee in voting against it.
Among the notable "yes" votes were Rep. Alexandria Ocasio-Cortez (D), California Secretary of State Alex Padilla (D), former Planned Parenthood President Cecile Richards, former Missouri Secretary of State and Senate candidate Jason Kander (D) and columnist and activist Jim Hightower. American Federation of Teachers President Randi Weingarten abstained.
Read the roll call for the DNC marijuana amendment vote below: 
DNC Platform Committee Mari… by Marijuana Moment on Scribd
This story was updated to include comment from Lee and Blumenauer.
Nearly Seven-In-Ten New Jersey Voters Support Marijuana Legalization Ballot Measure, Poll Finds
Photo courtesy of WeedPornDaily.
Vermont Governor Happy With Process On Marijuana Sales Legalization Bill Expected On His Desk Next Week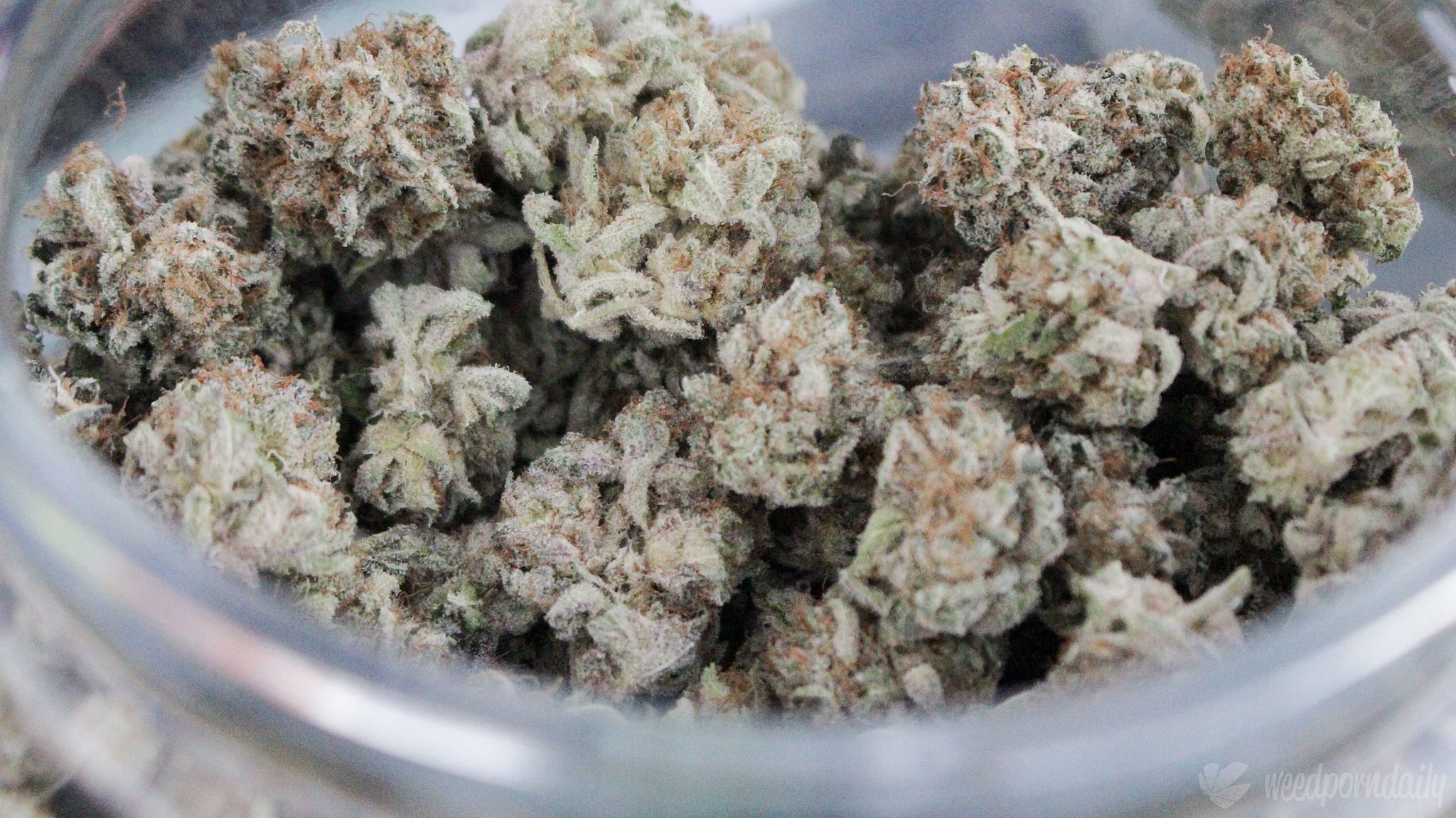 The governor of Vermont said on Friday that he is impressed with how lawmakers approached negotiations over a marijuana sales legalization bill that will likely be sent to his desk next week, though he stopped short of committing to sign it.
Vermont legalized possession of up to one ounce of cannabis and cultivation of two plants in 2018, but there are currently no regulations in place that allow for retail sales. Both chambers of the legislature previously approved the new commercialization bill, S. 54, and a bicameral conference committee worked to hash out differences in recent weeks. And shortly after they finalized a compromise version, it was sent to the House floor, where it was approved on Thursday.
The Senate is expected to take up the final measure next week. If approved there, the bill will head to the desk of Gov. Phil Scott (R).
The governor was asked during a press briefing whether he felt the legislation contains adequate public safety provisions that he's requested.
"The bill hasn't been my top priority. [It's] obviously a priority for the legislature and legislative leadership," he said. "And so it's been passed [by the House]. I will give great credit to those who I don't believe had any thoughts of me and some of my concerns, but they've done so. They've moved forward."
He drew a contrast to a climate change bill that he indicated was not thoughtfully constructed to take his input into account and which he vetoed.
"I reflect on the Global Warming Solutions Act and the difference between the two bills, and them addressing the concerns I had with the regulation of marijuana—regulation and taxation bill—versus the Global Warming Solutions Act. It's a stark difference," he said.
Watch the governor discuss the marijuana tax-and-regulate bill, starting around 1:13:05 into the audio below:
Scott said he was encouraged by how the conference committee navigated the marijuana bill and reached compromises.
"They created a panel, and maybe advocated some of their position there, but it's coming back," he said, referring to a new cannabis regulatory body that would be created by the legislation. "Any suggestions by the marijuana panel that they put into their bill is going to come back to the legislature, and they're going to vote on it, and they're going to consider that. I mean, that's the way to do things."
"They've come a long ways. I'll be considering that over the next—when we do receive the bill, we haven't received it yet. But I'll consider that," Scott said. "And again, they've come a long ways and we'll see what happens."
It's been an open question whether the governor will ultimately sign off on the tax-and-regulate bill given that he vetoed an early version of a non-commercial marijuana legalization bill. He reluctantly approved a revised version after legislators agreed to include a number of provisions he requested.
An outstanding concern for Scott in this latest bill is how to mitigate the risk of impaired driving. He wants police to be able to conduct roadside saliva tests for THC—despite the shaky science about its efficacy and civil rights concerns. In conference, the panel compromised on allowing saliva testing, but officers would have to get a warrant and the tests couldn't be conducted at roadside.
"I've never been philosophically opposed to a retail market, I just have concerns about that," the governor told WCAX in a separate new interview. If marijuana sales are legalized, Scott said it will be important to "make sure we're doing this the right way with our eyes wide open and that we're protecting the citizens of Vermont."
Meanwhile, Lt. Gov. David Zuckerman (D), who is running against the incumbent governor, has been a strong advocate for establishing a regulated cannabis market in the state. He told the local news outlet that the "hybrid" compromise on saliva testing "doesn't cross the line for me," despite his general reservations about the practice.
Under the proposed cannabis sales bill, marijuana would be subject to a 14 percent excise tax, in addition to the state's six percent sales tax.
S. 54 also contains some social equity provisions such as prioritizing marijuana business licenses for minorities, women and people disproportionately impacted by the war on drugs. An independent regulatory commission would additionally be tasked with promoting small business participation in the market.
A new Cannabis Control Commission would be responsible for issuing licenses for retailers, growers, manufacturers, wholesalers and labs. The body would also take over regulation of the state's existing medical cannabis industry from the Department of Public Safety .
A 30 percent THC limit would be imposed on cannabis flower, while oils could contain up to 60 percent THC. Flavored vape cartridges would be banned.
Local jurisdictions would have to proactively opt in to allow marijuana businesses to operate in their area. Municipalities would also be able to establish their own regulations and municipal licensing requirements.
A timeline for the legislation states that it would formally take effect on October 1, 2020—but regulators would then have to make a series of determinations about rules and licensing before retail sales would launch. Dispensary licenses would have to be issued on or before October 1, 2022.
A fiscal analysis on the final bill projects that Vermont will generate between $13.3 million and $24.2 million in annual cannabis tax revenue by Fiscal Year 2025. Licensing fees will lead to additional funds for the state, but the regulatory board created by the legislation will set those levels at a later date. For now, the Joint Fiscal Office estimates the fees could lead to another $650,000 in revenue every year. Municipalities hosting marijuana businesses will also be able to levy additional local fees.
Previously, Scott expressed interest in using new cannabis tax revenues to fund an after-school program he's pursuing.
Outside of the cannabis sales legalization bill, the House approved separate legislation this month that would provide for automatic expungements of marijuana convictions and allow people to possess and grow more cannabis without the threat of jail time than is currently allowed. The Senate could give approval to the latest version next week, setting it up to also head to Scott's desk.
Majority Of Republicans Support Marijuana Legalization Bill That Democrats In Congress Delayed Vote On
Photo courtesy of WeedPornDaily.
Hemp Farmers Now Eligible For USDA Coronavirus Relief Program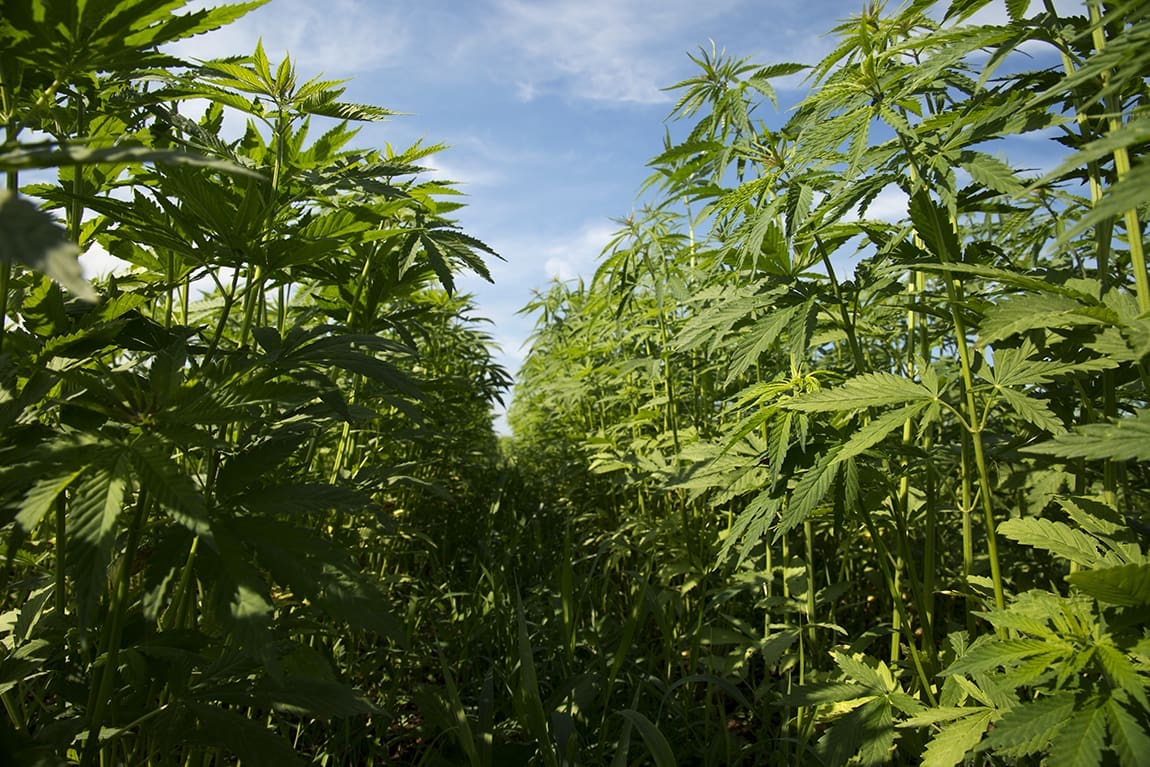 The U.S. Department of Agriculture (USDA) announced on Friday that it is expanding its coronavirus relief program for farmers—and this time around, hemp cultivators are eligible for benefits.
In May, USDA said it would be making $19 billion available for agriculture producers to assist them amid the pandemic. But it excluded hemp and several other crops, stating that they don't qualify because they didn't experience a five percent or greater price decline from January to April. Industry stakeholders contested that point, arguing that there's insufficient data to establish that given how young the newly legal market is. They said they were suffering just like other sectors.
It seems the department got that message and chose to accommodate the industry. A new round of funding through USDA's Coronavirus Food Assistance Program (CFAP) includes a payment category for "flat-rate crops" that lists hemp as eligible.
"Crops that either do not meet the 5-percent price decline trigger or do not have data available to calculate a price change will have payments calculated based on eligible 2020 acres multiplied by $15 per acre," USDA said in a notice. "These crops include alfalfa, extra long staple (ELS) cotton, oats, peanuts, rice, hemp, millet, mustard, safflower, sesame, triticale, rapeseed, and several others."
Jonathan Miller, general counsel at the U.S. Hemp Roundtable, told Marijuana Moment that the group is "thrilled" to see USDA take this step, though some stakeholders are saying that the calculation the department is using to determine benefits under the program "might not be as generous as for some other crops."
"This is a very significant development for the industry," he said. "We just want to be sure that our farmers are treated fairly just like other farmers."
The office of Senate Majority Leader Mitch McConnell (R-KY), who has championed the industry and helped advance the crop's legalization, highlighted the policy change.
#Kentucky #hemp & tobacco farmers are now able to receive aid from @SenateMajLdr McConnell's #CARESAct. Starting Monday, growers can apply for relief at their local @usdafsa office. Thanks to @realDonaldTrump & @SecretarySonny for looking out for farmers.https://t.co/3XzFIpXpSz

— Senator McConnell Press (@McConnellPress) September 18, 2020
The Virginia Department of Agriculture also touted the news.
.@USDA announced the release of another $14 billion under the Coronavirus Food Assistance Program, and this time, #hemp #farmers are eligible to apply. #CFAP #CFAP2 https://t.co/TzonZeqqR1

— VDACS (@VaAgriculture) September 18, 2020
In April, Congress approved a COVID-19 package that made hemp businesses eligible for federal disaster relief through the Small Business Administration (SBA).
For the past two years since hemp was federally legalized through the 2018 Farm Bill, USDA has been hard at work developing regulations and reaching out to the industry to ensure that the market has the resources to thrive.
This month, for example, it reopened a 30-day public comment period on its proposed rules for the crop in order to gain additional feedback on a number of provisions that stakeholders had expressed concern about. SBA recently asked USDA to extend that comment window. The department's rule for hemp, when finalized, is set to take effect on October 31, 2021.
In July, two senators representing Oregon sent a letter to Perdue, expressing concern that hemp testing requirements that were temporarily lifted will be reinstated in the agency's final rule. They made a series of requests for policy changes.
Sen. Cory Gardner (R-CO) called on USDA to delay the implementation of proposed hemp rules, citing concerns about certain restrictive policies the federal agency has put forward in the interim proposal.
Senate Minority Leader Chuck Schumer (D-NY) last month wrote to Perdue, similarly asking that USDA delay issuing final regulations for the crop until 2022 and allow states to continue operating under the 2014 Farm Bill hemp pilot program in the meantime.
As it stands, the earlier pilot program is set to expire on October 31. The senators aren't alone in requesting an extension, as state agriculture departments and a major hemp industry group made a similar request to both Congress and USDA last month.
Perdue has said on several occasions that DEA influenced certain rules, adding that the narcotics agency wasn't pleased with the overall legalization of hemp.
As all of this rulemaking continues, USDA has been systematically approving hemp plans from states and tribes. Utah is the latest state to have its proposal approved.
Majority Of Republicans Support Marijuana Legalization Bill That Democrats In Congress Delayed Vote On
Photo courtesy of Brendan Cleak.
Majority Of Republicans Support Marijuana Legalization Bill That Democrats In Congress Delayed Vote On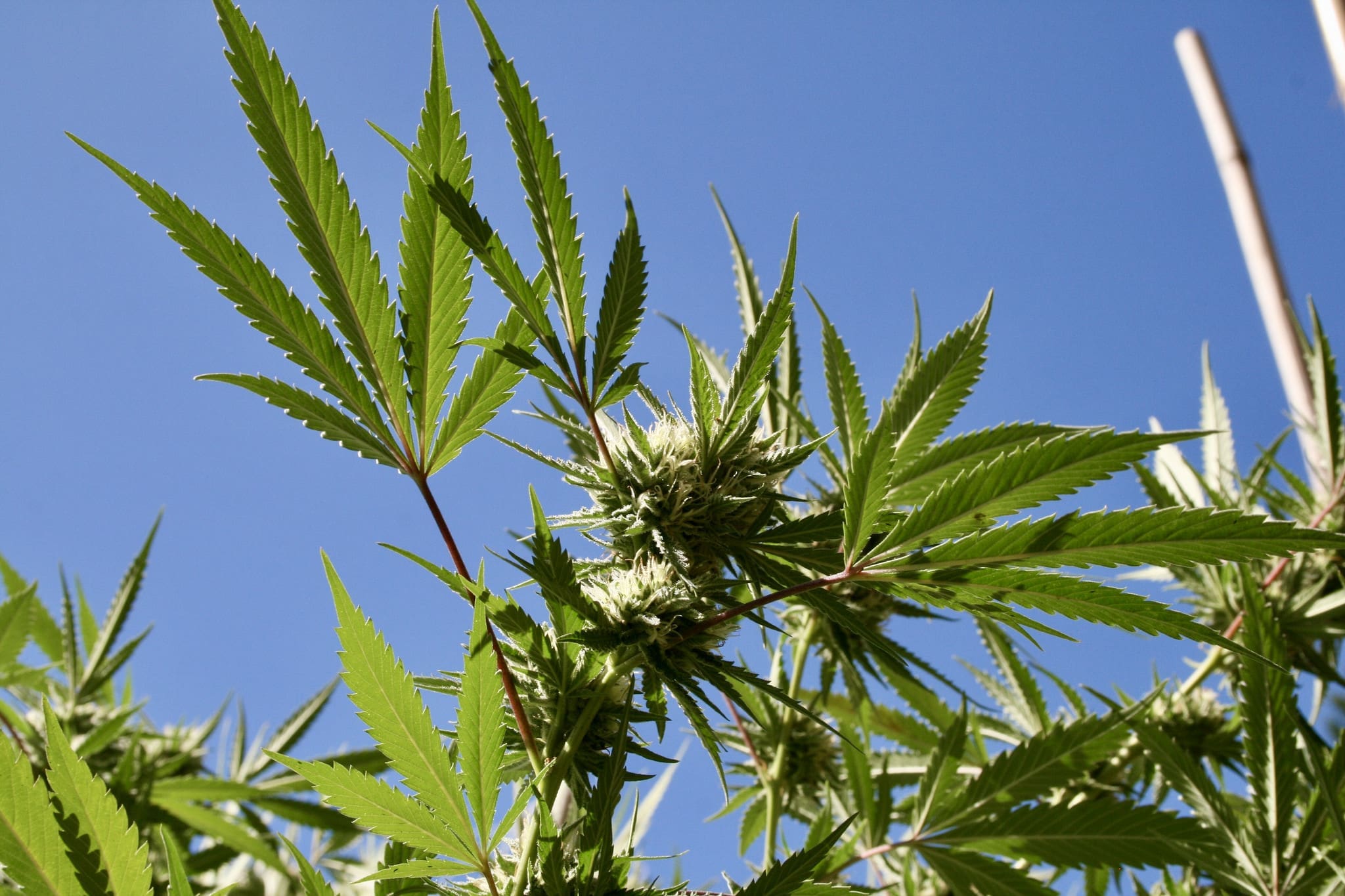 A majority of U.S. voters across party lines support the passage of a comprehensive federal marijuana legalization bill that was expected to receive a House floor vote before being postponed on Thursday, according to a new poll.
The survey found that 59 percent of Americans—including 53 percent of Republicans and 70 percent of Democrats—favor the Marijuana Opportunity, Reinvestment and Expungement (MORE) Act, which would federally deschedule cannabis and promote social equity.
Despite that bipartisan support, certain moderate Democratic lawmakers convinced House leadership that holding a vote on the bill next week, as was initially expected, could damage them politically heading into the election. They felt that advancing the reform legislation before passing another coronavirus relief bill looked bad for them—a position that advocates say is nonsensical given the widespread popularity of the issue.
This is the second time Data for Progress and the Justice Collaborative Institute asked Americans about drug policy reform and the MORE Act specifically. Their last poll, which was conducted in May, showed that 62 percent of respondents backed the bill. Support also transcended party lines in the earlier survey, with 60 percent of Republicans and 74 percent of Democrats agreeing it should be passed.
"The decision to push back a vote on the MORE Act not only calls Democrats' prioritization of racial and criminal justice into question, but it also shows a complete disregard for the will of the majority of the American people who are ready for reform," the Justice Collaborative said in a press release. "Failing to pass legislation decriminalizing marijuana use could be an electoral risk come November."
While the House won't take up the MORE Act next week as initially anticipated, leadership has given the bill's supporters an "ironclad commitment" that it will get a floor vote in the fall, according to Reps. Earl Blumenauer (D-OR) and Barbara Lee (D-CA). That will likely take place after the election.
House Majority Leader Steny Hoyer (D-MD) said that "the MORE Act remains a critical component of House Democrats' plan for addressing systemic racism and advancing criminal justice reform, and we are committed to bringing it to the Floor for a vote before the end of the year."
The new poll—which involved interviews with 1,212 likely voters from September 11-14—also looked at support for more broad drug policy issues. For example, 60 percent said that "we should treat drug use as a public health issue and not a criminal justice issue."
Sixty-seven percent of voters said the federal government should respect the rights of states to set their own marijuana policies. That support was also bipartisan, with 63 percent of Republicans and 73 percent of Democrats agreeing with the sentiment.
A majority of voters said police shouldn't be arresting people for possessing cannabis for personal use (59 percent) or selling small quantities of marijuana (55 percent).
Finally, the poll asked people whether they feel that "legalized marijuana has become too corporate and it is only benefiting wealthy investors." Half said they did feel that way, 26 percent said they disagreed and 23 percent said they didn't know.
Interestingly, Republicans were more likely to say the industry is being corporatized (57 percent) than Democrats (48 percent).
The survey findings underscore the evolving political reality of drug policy reform: it's popular with most Americans and it's increasingly bipartisan. But it also reveals the splintering between public sentiment and congressional action, as evidenced in part by the MORE Act vote postponement. That select centrist Democratic members felt the optics of passing the popular bill would derail their reelection campaigns seems to highlight the disconnect.
Congressional Research Service Highlights Four Consequences Of Federal Marijuana Prohibition
Photo courtesy of Brian Shamblen.