Marijuana Decriminalization And Expungements Will Be Biden-Harris Priorities, Top Aide Says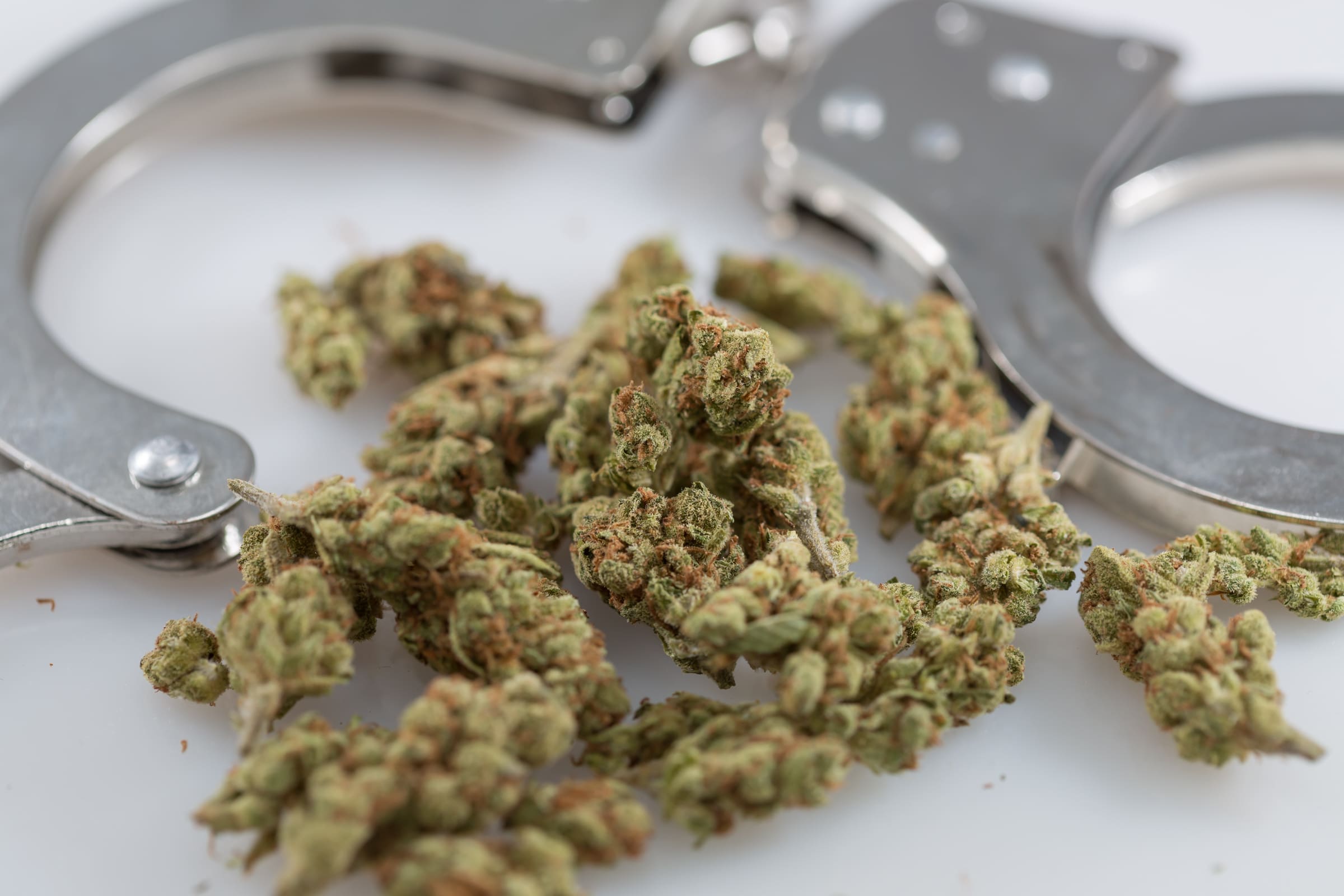 A senior adviser to Democratic presidential nominee Joe Biden recently reiterated that, if elected, his administration would pursue decriminalizing marijuana and automatically expunging prior cannabis convictions.
Symone Sanders discussed the campaign's criminal justice agenda during an interview with MSNBC on Saturday, emphasizing that Biden and his vice presidential running mate Sen. Kamala Harris (D-CA) will prioritize the modest drug policy reform proposals.
The administration will make sure "we're really reforming the criminal justice system so we're preventing things on the front end," Sanders said. "Joe Biden and Kamala Harris don't believe anyone should be in jail for drug offenses only. They believe that marijuana should be decriminalized and folks with marijuana convictions should have those automatically expunged."
Watch Sanders discuss the Biden campaign's drug policy platform below: 
While this is not a departure from the campaign's established drug policy platform, it's another sign that cannabis reform is playing an increased role this election cycle.
Sanders, who formerly served as the national press secretary for Sen. Bernie Sanders (I-VT) during his 2016 presidential run, was a member of a Biden-Sanders criminal justice task force that convened earlier this year and issued various recommendations on policies they feel should be adopted.
Advocates hoped the panel would push the former vice president to back legalization, but it did not and he remains opposed to the broader policy change despite supermajority Democratic support.
Beside decriminalizing possession and expunging prior cannabis records, Biden is in favor of legalizing medical marijuana, modestly rescheduling the plant under federal law and letting states set their own policies. He's said repeatedly that more studies should be done before he gets on board with federal legalization. Harris, on the other hand, is a sponsor of a bill to deschedule cannabis—though she's indicated she doesn't plan to push Biden in that policy direction.
Meanwhile, the Democratic National Committee's (DNC) platform committee rejected an amendment to make legalization a 2020 party plank. Some suspect this was because they didn't want to endorse a policy that's at odds with that of the nominee.
Regardless of where the Biden campaign or DNC stand, lawmakers have expressed confidence that Congress will deliver on legalization. House Democratic leadership recently announced that the chamber will vote on a comprehensive legalization bill later this month, setting the stage for a potential conflict with the campaign if it's asked to respond.
Sen. Ed Markey (D-MA), who won his primary battle against Rep. Joe Kennedy III (D-MA) on Tuesday, said last month that legalization will be at the forefront of the congressional agenda in 2021 if Biden and Harris are elected. He also said during a separate interview in July that Congress will advance marijuana reform regardless of Biden's position.
Congressional Cannabis Caucus cochair Rep. Barbara Lee (D-CA), who was among the DNC platform committee members who surprisingly voted against the legalization amendment, said last week that the former vice president is going to need to evolve on marijuana policy and support legalization.
On the Republican end of the election, President Trump's reelection campaign has been consistently attacking Biden over his record authoring punitive anti-drug laws in the Senate. They've cast him as an "architect" of the drug war while attempting to frame Trump as the criminal justice reform candidate. That's despite the fact that the president's administration has taken several hostile actions on the marijuana front that stop short of a full-scale crackdown on businesses in legalized states.
Last month, the president also urged Republicans not to place marijuana legalization initiatives on state ballots out of concern that it will increase Democratic turnout in elections.
GOP Congressman Will Vote Yes On Marijuana Legalization Bill Despite 'Reparations' Concerns