Top Trump Aides Conway And Giuliani Call Out Marijuana Record Of Kamala Harris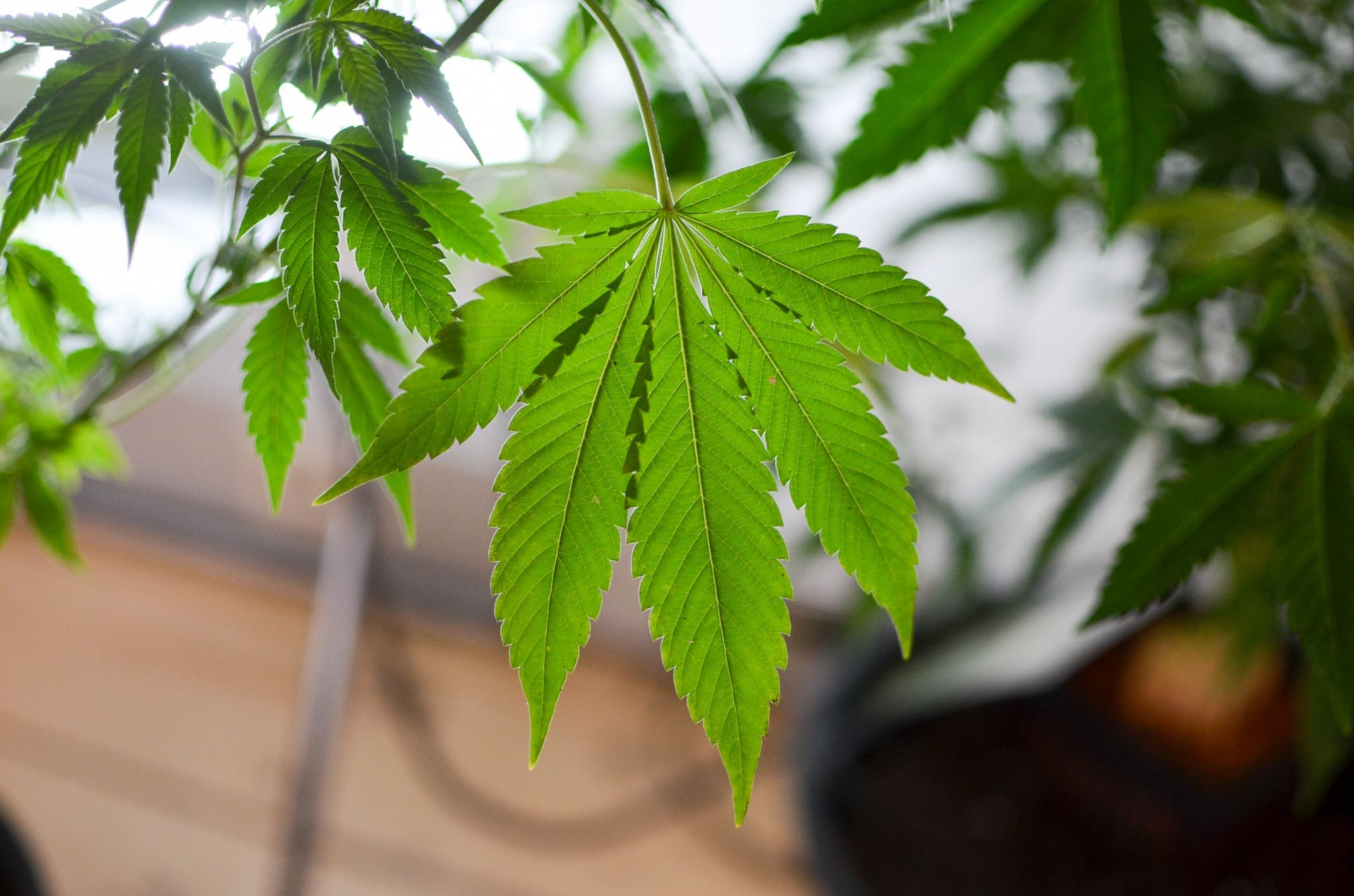 Two top aides to President Trump are leveling criticisms at Sen. Kamala Harris (D-CA) over her record of overseeing prosecutions of people for marijuana.
The day after Joe Biden named Harris as his vice presidential running mate, White House counselor Kellyanne Conway made repeated references to the senator's time as a prosecutor in California, emphasizing that many liberal voters take issue with her having overseen the convictions of about 1,500 people for cannabis offenses.
"It looks like she left nobody happy. She is seen by those on the far left, many speaking up last night, as not sufficiently for criminal justice reform. She locked up over 1,500 people or so on marijuana charges," Conway said. "And by others who are for public safety and law and order, she is seen as somebody who was soft on some of those criminals. I think she has a very mixed record there that people will dig into."
Watch Conway discuss Harris's cannabis record in the video below:
Trump's personal attorney, former New York City Mayor Rudolph Giuliani, similarly slammed Harris's cannabis record.
"She's one of the worst prosecutors I've ever seen. Her record is virtually schizophrenic. You could take half of her record and say she was very, very tough—too tough," he said. "1,500 people in jail for marijuana—small, little amounts of marijuana. I spent 16 years as a prosecutor, did many more important cases than she did. I never prosecuted a use marijuana case. She has 1,500 of them in jail."
Giuliani, who actually oversaw a skyrocketing of marijuana arrests in New York City during his tenure as mayor, then contrasted Harris's cannabis record with what he said was her light treatment of politically connected defendants, and he called out Biden's role in authoring punitive criminal justice legislation during his time as a senator.
Harris "helped produce the population that Donald Trump had to save with prison reform," he said, referring to modest sentencing reform legislation the president signed.
Watch Giuliani discuss Harris's marijuana record in the vide below:
The attorney seemed to misstate the racially discriminatory impact of drug laws, saying that Biden's legislation "provides for mass incarceration of mostly blacks for minor crimes, and disproportionally for the crimes that they commit, not that whites commit." In fact, when it comes to drugs, black people and white people consume them at virtually identical rates, though criminalization laws are disproportionately enforced against people of color.
Conway laid into Harris's marijuana record again in a question-and-answer session with reporters, saying the senator "called herself the top cop."
"She put people away for marijuana use. And then she gave plea deals to defendants who have done far worse than marijuana use," Conway said. "She is going to be expected to answer for that record."
Kellyanne on Kamala: "She put people away for marijuana use and then she gave plea deals to defendants who had done far worse than marijuana use. She is going to be expected to answer for that." pic.twitter.com/aRddRdVbbd

— The Recount (@therecount) August 12, 2020
Trump himself weighed in on Harris's marijuana record on Tuesday, calling her a liar in reference to past comments she's made about her cannabis consumption in college.
Of course, while it seems Trump allies are being quick to seize on dissatisfaction over Harris's prosecutorial record on cannabis among a faction of Democratic voters, it's also the case that the senator has since evolved notably on drug policy and is the chief Senate sponsor of a bill to federally deschedule marijuana.
That said, while Harris has backed reform legislation and made cannabis policy change a major component of her criminal justice platform when she unsuccessfully ran in the 2020 Democratic presidential primary, she's been less vocal about the issue since dropping out in December 2019.
As she joins the Biden campaign, activists are closely watching to see if she will continue to advocate for marijuana reform and try to convince the former vice president to ditch his opposition to legalization.
The senator indicated in July that she doesn't plan to push the presumptive presidential nominee on the issue, however.
Meanwhile, Trump's reelection campaign is emphasizing Biden's role in advancing punitive anti-drug laws during his time in the Senate and is attempting to cast the president as the criminal justice reform candidate despite the fact that his administration has taken a number of hostile actions on the marijuana front.
Where Vice Presidential Candidate Kamala Harris Stands On Marijuana
Photo courtesy of Philip Steffan.