Joe Biden Needs To Evolve On Marijuana Legalization, Congressional Cannabis Leader Says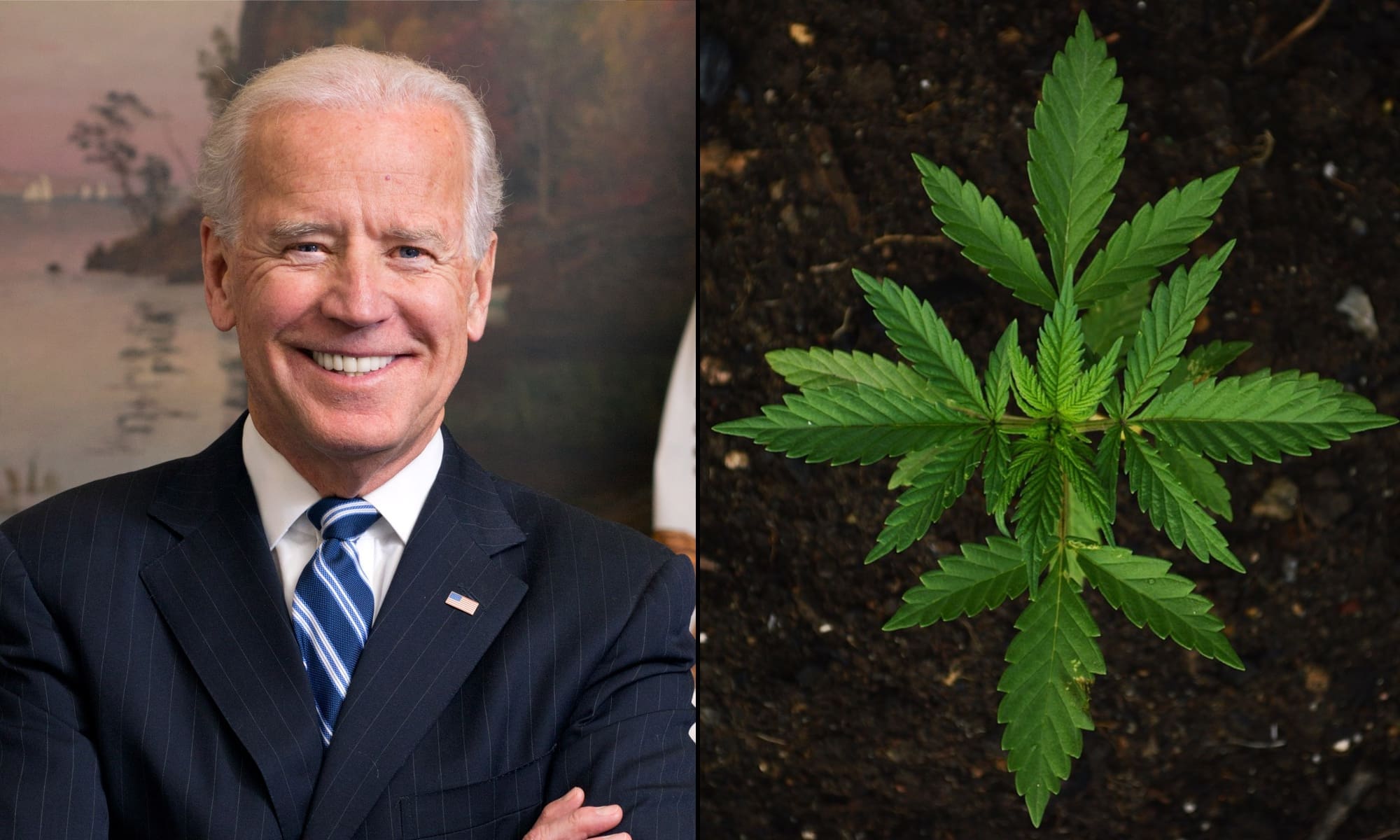 Democratic presidential nominee Joe Biden is going to need to evolve on marijuana policy and support legalization, Rep. Barbara Lee (D-CA) said during a recent interview.
The Congressional Cannabis Caucus co-chair appeared on Revolt TV and was interviewed by former Minority Cannabis Business Association President Shanita Penny. Asked about her expectations for cannabis reform under a Biden administration, Lee said she was encouraged by his selection of Sen. Kamala Harris (D-CA) as his vice presidential running mate given her support for legalization.
"She's had experience. She's from California. She knows this industry and she knows the laws very well and she supports legalization," the congresswoman said. "Vice President Biden hasn't quite got there yet."
"He supports decriminalization. He supports the expungement of records. He supports restorative justice," she said. "And he supports medicinal marijuana—and also he does support, which I think is important, not allowing the federal government to interfere where states have passed either legalization or medicinal marijuana."
"But just as President Obama evolved around marriage equality," the congresswoman added, "Joe Biden's gonna have to evolve around legalization."
While Harris has indicated that she doesn't plan to push Biden to back adult-use legalization, Lee said she's confident the senator ultimately will.
"I know I certainly will as co-chair of the Cannabis Caucus to help him evolve," she said. "And I know you all will help him evolve to that place because we can't go back, we can only go forward—and going forward means descheduling. I'm confident that we'll get there, but it's a heavy lift and everybody's got to be engaged. With a Vice President Kamala Harris there, I'm even more confident and more positive that we'll get this done."
Thanks for having me on your show @revolttv. Listen to my important conversation with Shanita Penn about bringing racial equity to the cannabis industry:https://t.co/hxHjq4CjbK

— Barbara Lee (@BLeeForCongress) August 26, 2020
Harris herself has gone through a significant evolution on marijuana issues, and her record as a prosecutor pursuing cannabis-related cases has become a talking point among top Trump allies. The senator, who is sponsoring a descheduling bill, might not be willing to push Biden fully to legalization, but she did recently say the administration will have a "policy that is going to be about decriminalizing marijuana."
The president's reelection campaign, meanwhile, has been consistently attacking Biden over his record authoring punitive anti-drug laws in the Senate. They've cast him as an "architect" of the drug war while attempting to frame Trump as the criminal justice reform candidate. That's despite the fact that the president's administration has taken several hostile actions on the marijuana front that stop short of a full-scale crackdown on businesses in legalized states.
Lee also talked in the new interview about her own advocacy for marijuana reform throughout her career in the California legislature and Congress. But while the congresswoman has championed this issue for years, she curiously voted against an amendment to the Democratic National Committee's 2020 platform that called for legalization as a delegate on the platform committee last month.
She was not pressed on that vote by Revolt TV.
Another Republican Convention Speaker Slams Marijuana Policies From Democrats