Trump Reelection Campaign Attacks Biden As 'Architect' Of The War On Drugs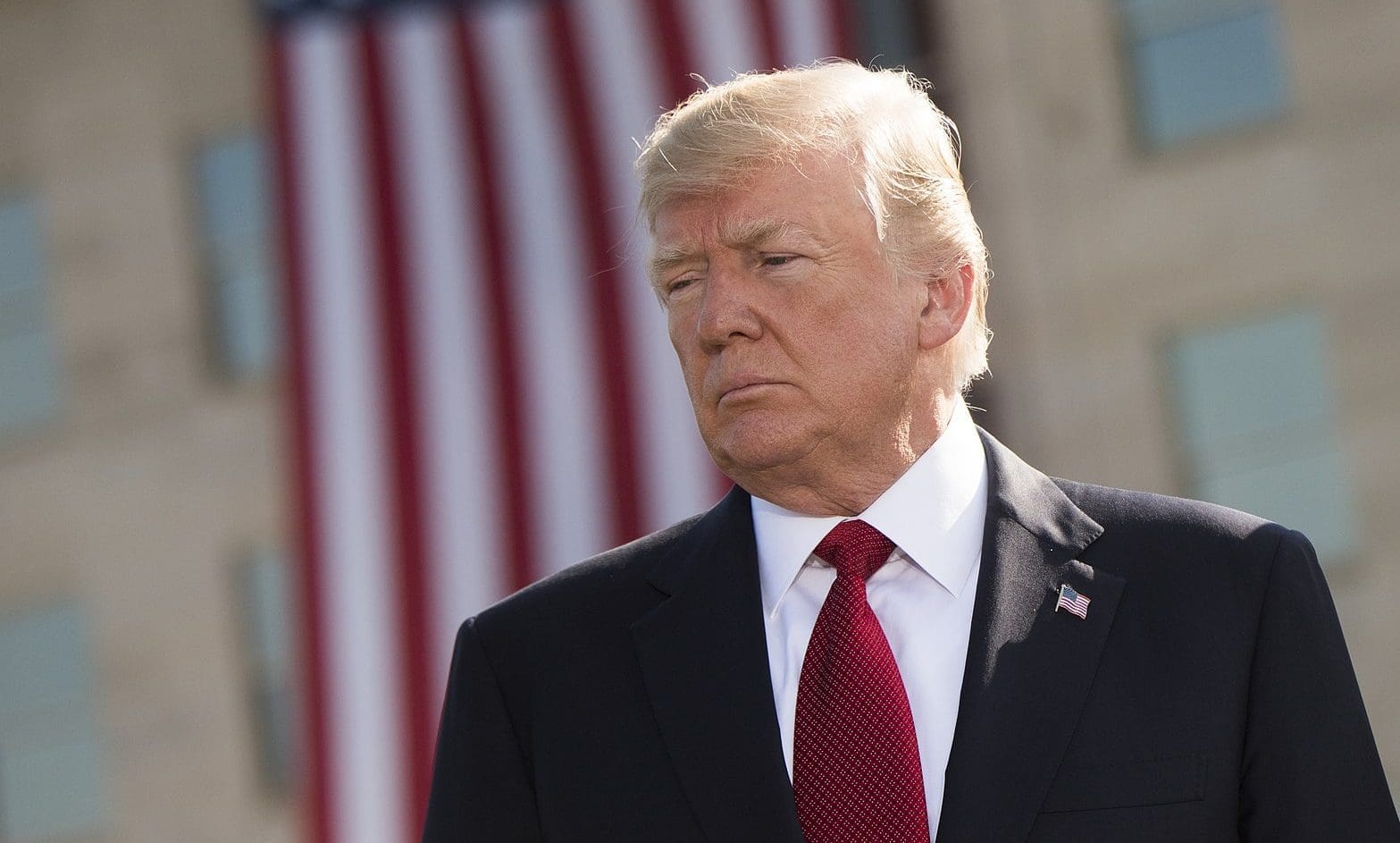 President Trump's reelection campaign is seizing on presumptive Democratic presidential nominee Joe Biden's record as a chief sponsor and champion of punitive anti-drug laws that have contributed to mass incarceration.
In a blog post on Tuesday, the campaign attacked Biden as a "typical Washington career politician who spent decades building up America's mass incarceration system and poisoning the public discourse with race-baiting, divisive and inflammatory remarks."
Biden's role in authoring bills ramping up the war on drugs during his time in the Senate is also being featured in a Trump 2020 video ad—signaling that the president is angling to present himself as the drug policy reform candidate as the November election approaches.
"Biden hasn't just stoked America's racial divisions over the course of his decades in Washington," the blog post on donaldjtrump.com, which was later shared on Twitter by the technically unaffiliated super PAC America First, states. "Biden was the chief architect of mass incarceration and the War on Drugs, which targeted Black Americans."
Biden hasn't just stoked America's racial divisions over the course of his decades in Washington. Biden was the chief architect of mass incarceration and the War on Drugs, which targeted Black Americans. https://t.co/DV0Yf8Fvvw

— America First (@AmericaFirstPAC) June 2, 2020
"Biden voted to extend minimum penalties for people under 21 charged with selling marijuana, and introduced the civil forfeiture legislation which allows the government to seize assets of citizens accused of drug crimes," the campaign blog post continues. "Biden helped write the Anti-Drug Abuse Act, which created the 100:1 crack cocaine sentencing disparity and disproportionately targeted minority communities."
"Biden's self-imagined reinvention as a racial healer is laughable and requires memory-holing decades of racially inflammatory rhetoric."
In the video ad released last month, the Trump campaign said that mass incarceration "has put hundreds of thousands behind bars for minor offenses. Joe Biden wrote those laws."
"Joe Biden's policies destroyed millions of black lives" due to his role in advancing anti-drug laws and other criminal justice policies, it states. "Joe Biden may not remember. But we do."
The campaign first indicated it would be highlighting criminal justice reform when it aired an ad during the Super Bowl in February touting the president's commutation of a person convicted of a nonviolent drug offense.
I promised to restore hope in America. That includes the least among us. Together, let's KEEP AMERICA GREAT!

Text TRUMP to 88022 if you liked our Super Bowl ad! pic.twitter.com/Lgjt53B7QX

— Donald J. Trump (@realDonaldTrump) February 2, 2020
Drug reform advocates have made similar criticisms of the former vice president, arguing that his record does not bode well for the prospects of comprehensive policy changes in the U.S. criminal justice system. His ongoing opposition to adult-use marijuana legalization has also been a source of frustration, despite his recent support for more modest proposals such as decriminalizing possession, allowing medical cannabis, federal rescheduling, expunging past convictions and letting states set their own laws.
That said, while the Trump administration has taken certain modest bipartisan steps—such as signing sentencing reform legislation, granting clemency to certain individuals with prior federal drug convictions and voicing support for states' rights when it comes to cannabis legalization—the image of a uniformly pro-reform president that the campaign is attempting to present isn't the full picture.
"Joe Biden's record on drug policy is quite abysmal given his role in the 1994 Crime Bill and as one of the lead advocates for increased mandatory minimum sentences and other policies that inflamed our crisis of mass incarceration in this country," Erik Altieri, executive director of NORML, told Marijuana Moment. "Unfortunately, despite not having a long legislative record like Biden for direct comparison, Donald Trump's history as it relates to racial justice and drug policy is also quite horrendous."
Trump's first attorney general, Jeff Sessions, rescinded Obama-era guidance known as the Cole memo. Under that directive, federal prosecutors were advised not to pursue action against individuals for state-legal cannabis-related activity, except under a select set of circumstances.
Also, while Trump has voiced support for medical cannabis legalization, he's on several occasions released signing statements on spending legislation stipulating that he reserves the right to ignore a long-standing rider that prohibits the Justice Department from using its funds to interfere with state-legal medical marijuana programs.
Trump also asked Congress to end the medical cannabis protections as part of his fiscal year 2021 budget plan—something the Obama administration also previously did to no avail.
Despite his pledged support for medical cannabis and states' rights, Trump evidently holds some negative views toward marijuana consumption, as evidenced in a recording from 2018 that was leaked two years later. In that recording, the president said that using cannabis makes people "lose IQ points."
Another controversial administrative action concerns immigrants and marijuana. In April 2019, the U.S. Citizenship and Immigration Services issued a memo stating that using marijuana or engaging in cannabis-related "activities" such as working for a dispensary—even in states where it's legal—is an immoral offense that makes immigrants ineligible for citizenship.
In December 2019, the Justice Department issued a notice that it was seeking to make certain marijuana offenses, including misdemeanor possession, grounds to deny asylum to migrants.
In February 2020, the president applauded countries that impose the death penalty for drug traffickers—a point he's repeatedly been known to make, according to a report from Axios.
Meanwhile, though the president's reelection campaign is presenting him as a criminal justice reformer, Trump himself in recent days has embraced the slogan of "law and order" as he has seemed to endorse violent law enforcement responses to people protesting police killings of black Americans.
Sleepy Joe has been in politics for 40 years, and did nothing. Now he pretends to have the answers. He doesn't even know the questions. Weakness will never beat anarchists, looters or thugs, and Joe has been politically weak all of his life. LAW & ORDER!

— Donald J. Trump (@realDonaldTrump) June 2, 2020
Altieri of NORML said that despite these conflicting statements and administrative actions, the Trump campaign "does seem to understand by putting forth this outreach is that marijuana law reform and ending our failed War on Drugs are popular positions with the majority of all Americans, regardless of political affiliation."
"All candidates should be putting forth comprehensive plans on how they will address cannabis and criminal justice reform if they are in the White House in 2021, but as of yet we've seen mostly lip service and finger pointing in lieu of real solutions," he said.
The White House Is Reviewing CBD And Marijuana Research Guidance From FDA
Photo courtesy of Wikimedia.
Federal Agency Loosens Marijuana-Related Grant Funding Restrictions For Mental Health Treatment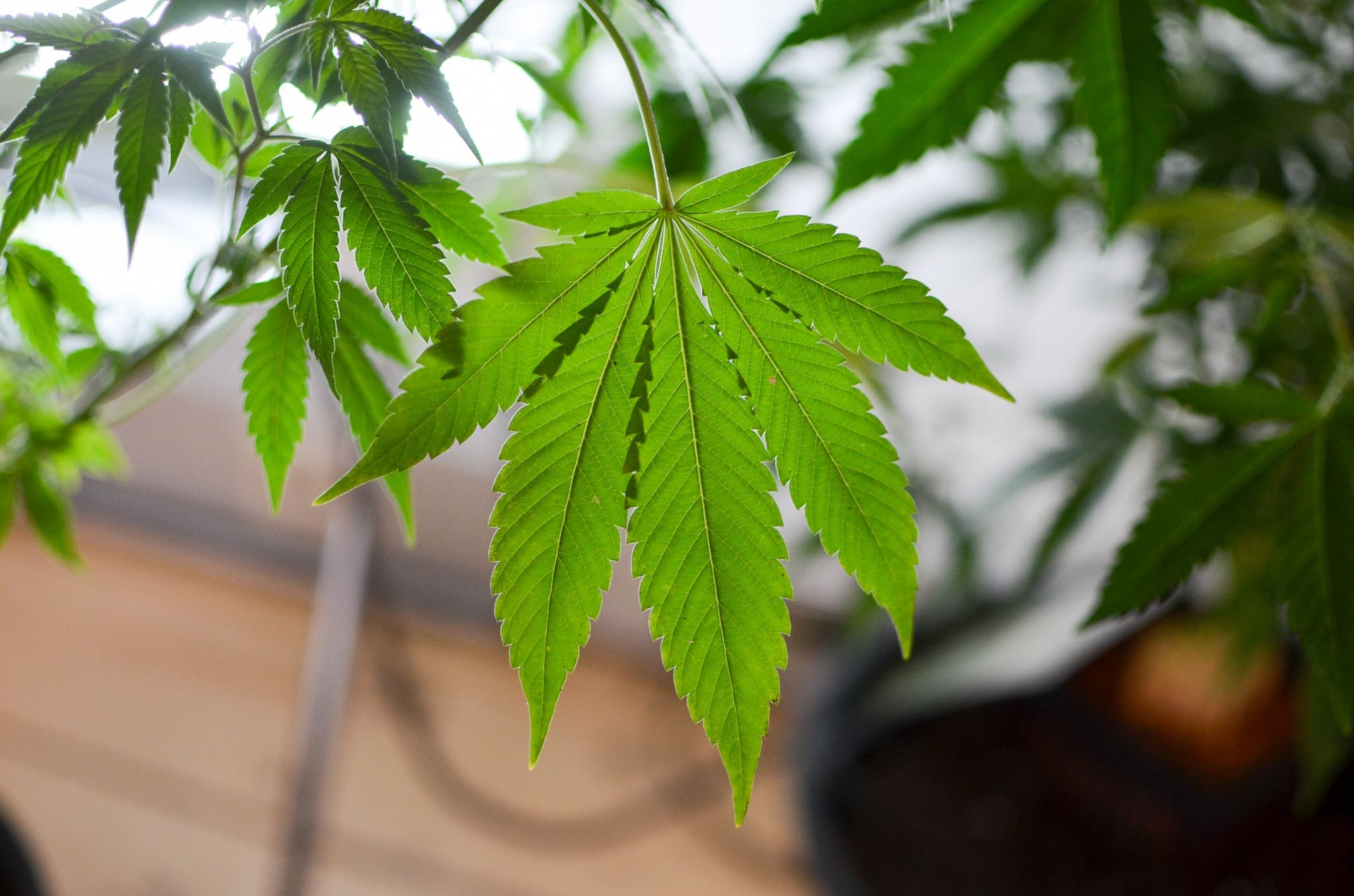 The federal Substance Abuse and Mental Health Services Administration (SAMHSA) loosened restrictions this week on grant funding for state health providers and other entities that allow patients to use medical marijuana for mental heath treatment.
The Pennsylvania Department of Drug and Alcohol Programs flagged the new policy change in a notice to SAMHSA grant recipients on Monday. It said that the federal agency has removed language from its terms and conditions that until now has prevented grant funds from going to any institution that "provides or permits marijuana use for the purposes of treating substance use or mental disorders."
This restriction led the state department to issue a memo in June warning recipients and applicants about the possible withholding of funding.
Despite the recent change, SAMHSA is still continuing a narrower ban that says federal funds themselves "may not be used to purchase, prescribe, or provide marijuana or treatment using marijuana."
The broader prohibition, which has now been rescinded, prompted a notice last year from Maine's Education Department, which said is was no longer eligible for certain federal funds to support mental health programs in schools because the state allows students to access medical marijuana.
It seems the federal agency is now being somewhat more permissive.
Here's how SAMHSA's updated marijuana restriction reads:
"SAMHSA grant funds may not be used to purchase, prescribe, or provide marijuana or treatment using marijuana. See, e.g., 45 C.F.R. 75.300(a) (requiring HHS to ensure that Federal funding is expended in full accordance with U.S. statutory and public policy requirements); 21 U.S.C. 812(c)(10) and 841 (prohibiting the possession, manufacture, sale, purchase or distribution of marijuana)."
The older, more broad prohibition read:
"Grant funds may not be used, directly or indirectly, to purchase, prescribe, or provide marijuana or treatment using marijuana. Treatment in this context includes the treatment of opioid use disorder. Grant funds also cannot be provided to any individual who or organization that provides or permits marijuana use for the purposes of treating substance use or mental disorders. See, e.g., 45 C.F.R. § 75.300(a) (requiring HHS to "ensure that Federal funding is expended in full accordance with U.S. statutory requirements."); 21 U.S.C. §§ 812(c)(10) and 841 (prohibiting the possession, manufacture, sale, purchase or distribution of marijuana). This prohibition does not apply to those providing such treatment in the context of clinical research permitted by the DEA and under an FDA-approved investigational new drug application where the article being evaluated is marijuana or a constituent thereof that is otherwise a banned controlled substance under federal law."
The marijuana restrictions were first added to grant award terms for Fiscal Year 2020. The language was initially carried over to Fiscal Year 2021 but was more recently switched out for the narrower language by the federal agency.
In a January 2020 FAQ that the Pennsylvania department shared from SAMHSA this June, the federal agency responded to a prompt inquiring whether grant recipients can serve patients who are "very clear about their wish to remain on their medical marijuana for their mental or substance use disorder."
"No. The organization cannot serve a patient who is on medical marijuana for a mental or substance use disorder and wishes to remain on such treatment," it said. "SAMHSA promotes the use of evidence-based practices and there is no evidence for such a treatment; in fact, there is increasing evidence that marijuana can further exacerbate mental health symptoms."
While the agency seemed adamant in enforcing that policy at the time, it appears to have had a change of heart and has since loosened the restriction.
A SAMHSA spokesperson told Marijuana Moment that the new rules took effect on Sunday, but played down their significance.
"This Aug. 1 clarification simply made clearer what was already in place: SAMHSA funds should not be used to procure a federally prohibited substance," he said in an email.
While it is true that the revised provision, as was the case in the prior language, states that federal funds cannot be used to pay for marijuana, the spokesperson avoided commenting on the new deletion of the broader prohibition on grants going to entities that otherwise allow patients to use medical cannabis to treat substance use or mental disorders.
After SAMHSA announced in 2019 that its marijuana policy would impact organizations applying for its two main opioid treatment programs and another that provides funding to combat alcoholism and substance misuse, the Illinois Department of Human Services and Oregon Health Authority issued notices on the impact of the rule.
Read the Pennsylvania department's notice on the SAMHSA marijuana policy change below: 
Pennsylvania SAMHSA marijuana by Marijuana Moment
Wyoming Marijuana Decriminalization And Medical Cannabis Initiatives Clear First 2022 Ballot Hurdle
Photo courtesy of Philip Steffan.
Mexican Lawmakers Could Finally Legalize Marijuana Sales Next Month (Op-Ed)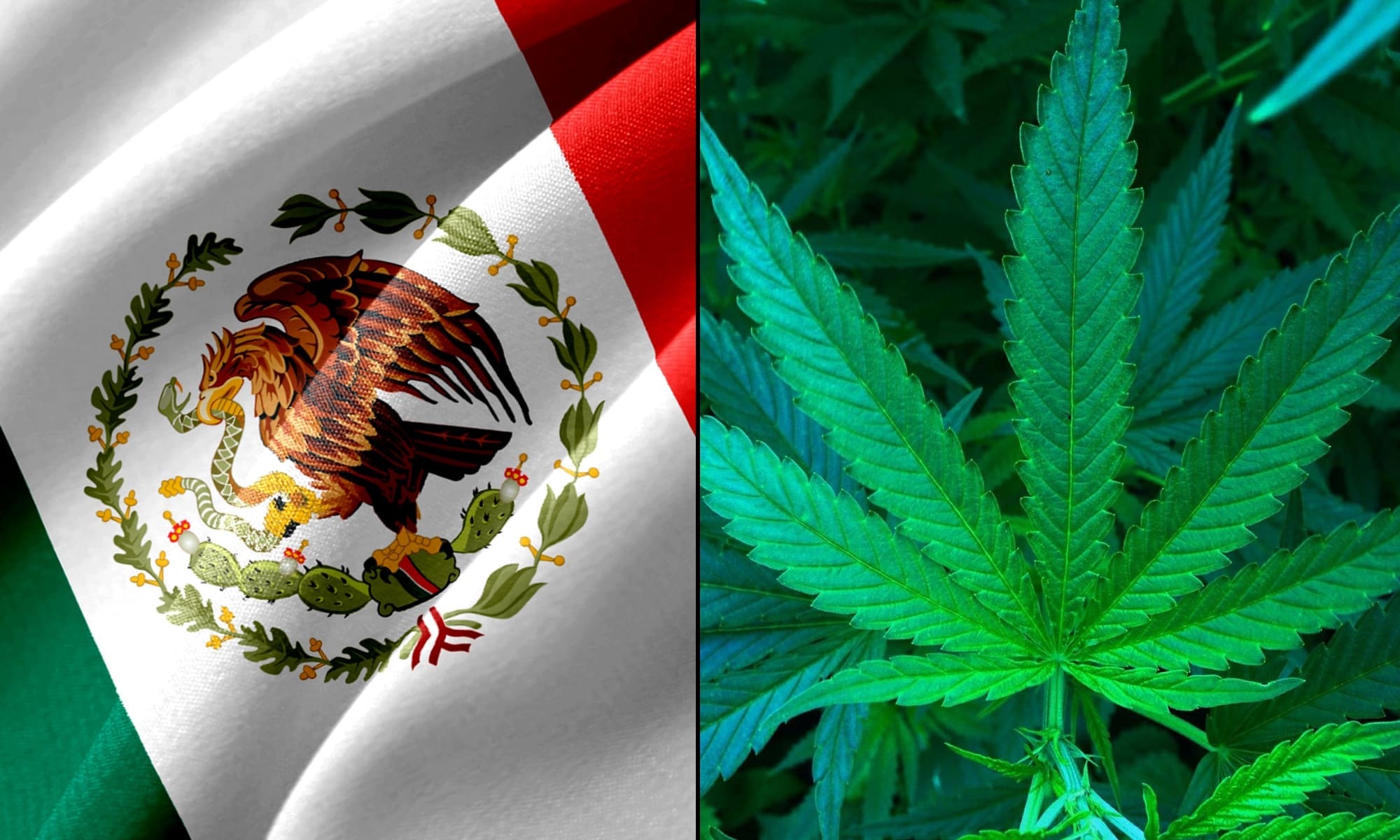 The legislature missed repeated deadlines, and then the Supreme Court moved to allow homegrow. What's next?
By Zara Snapp, Filter
Mexico has never seemed so close and yet so far from fully regulating the adult-use cannabis market.
A first Supreme Court resolution determined in 2015 that the absolute prohibition of cannabis for personal use was unconstitutional because it violates the right to the free development of personality. To reach jurisprudence in Mexico, five consecutive cases, with the same or more votes each time, must be won before the Supreme Court. This was achieved in October 2018, which detonated a legislative mandate that within 90 days, the Senate should modify the articles in the General Health Law that were deemed unconstitutional.
The first deadline came and went without the Senate modifying the articles; so the Senate requested an extension, which was granted. The second deadline to legislate expired on April 30, 2020—but another extension was provided because of the COVID-19 pandemic.
At first, it looked like the third time was the charm. The Senate overwhelmingly approved the Federal Law to Regulate and Control Cannabis in November 2020 and passed it to the Chamber of Deputies, the lower house, for review and approval. Since the deadline of December 15, 2020, was fast approaching, the Chamber asked for its own extension. The Supreme Court granted it (until April 20, 2021) and the bill underwent significant changes before being approved by the Chamber on March 10, and so sent back to the Senate.
The Senate certainly had enough time to review and either reject or accept the changes made by the lower house. That would have made this a shorter story. However, the Senate had other plans. Rather than approve the bill or request an additional extension, it simply did not do anything. June's national midterm elections were approaching, and political calculations were made. The legislative process came to a standstill.
Since the Senate did not approve the bill by the deadline, the Supreme Court basically did what it had mandated Congress to do. It activated a mechanism to guarantee rights that had only been undertaken once before in Mexican history: the General Declaration of Unconstitutionality (GDU).
On June 28, the Supreme Court approved, with a qualified majority of eight of the 11 Ministers, that two articles in the General Health Law must be modified to permit adults to cultivate cannabis for personal use in their homes.
These changes were officially published on July 15, with specific instructions to the Health Secretary to approve authorizations for any adult who applies.
The GDU has certain restrictions attached, including that this is only for personal use and cannot be used to justify any commercialization of cannabis or cannabis-derived products. Adults cannot consume in front of minors, or other adults who have not expressly given their permission. Nor can they operate heavy machinery or drive while under the effects.
With the GDU, the judicial process concludes. However, the Supreme Court was clear in its final recommendations: Congress can and should legislate to clear up inconsistencies and generate a legal framework for cannabis users.
Whether the Senate decides to take up the matter again in September when it returns to its legislative session will depend largely on its political whim. The body no longer has a deadline to meet; however, there are growing calls from society to regulate the market beyond home-grow, as well as several legal contradictions that obviously need to be harmonized.
The General Health Law has now been modified and the health secretary must approve permits or authorizations for adults to cultivate in their homes. But the Federal Criminal Code has not changed—it still penalizes those same activities with sanctions ranging from 10 months to three years or more in prison.
The Supreme Court decision ignores the need for a comprehensive regulation that would allow the state to apply taxes to commercial activities, which are currently still criminalized with penal sanctions. It also overlooks the urgency of an amnesty program for the thousands of people currently incarcerated on low-level cannabis charges, or hampered by criminal records for such charges.
The Senate should now revisit the bill it initially passed. It should maintain the positive aspects of the bill, which would improve things well beyond the scope of the Supreme Court decision. These include provision for cannabis associations (permitting up to four plants per person for up to 20 members), for home-grow without the need to request authorization, and for a regulated market with a social justice perspective—allocating 40 percent (or more!) of cultivation licenses to communities harmed by prohibition and imposing restrictions on large companies.
The Senate could also build upon the previous version of the bill by eliminating simple possession as a crime, by allowing the associations to operate immediately and guaranteeing the participation of small and medium companies through strong government support.
During the last three years, and before, civil society has closely accompanied the process of creating this legislation, providing the technical and political inputs needed to move forward in a way that could have great social benefits for Mexico.
By becoming the third country in the world to regulate adult cannabis use, after Uruguay and Canada, Mexico could transition from being one of the largest illegal producers to being the largest legal domestic market in the world. As well as economic benefits, this could have substantial impacts on how criminal justice funds are spent, freeing up law enforcement dollars to focus on high-impact crimes and changing the way the state has shown up in communities that cultivate cannabis.
Rather than eradicating crops, the government could accompany communities in gaining legal licenses, provide technical assistance and improve basic services. These positive externalities of regulation could signal a shift from a militarized state of war to a focus on rights, development and social justice.
Of course, this all depends on key political actors recognizing the benefits—and that requires political will. Mexico deserves better; however, it remains to be seen whether legislators will act.
This article was originally published by Filter, an online magazine covering drug use, drug policy and human rights through a harm reduction lens. Follow Filter on Facebook or Twitter, or sign up for its newsletter.
Senate's Bipartisan Infrastructure Deal Aims To Let Researchers Study Marijuana From Dispensaries
Oregon Governor Plans To Veto Bill To Regulate Kratom Sales That Advocates Say Would Protect Consumers
The governor of Oregon has announced her intent to veto a bill that's meant to create a regulatory framework for the sale and use of kratom for adults.
The Oregon Kratom Consumer Protection Act is bipartisan legislation that would make it so only people 21 and older could purchase the plant-based substance, which some use for its stimulating effects and which others found useful in treating opioid withdrawals.
Vendors would have to register with the state Department of Agriculture to sell kratom. The agency would be responsible for developing regulations on testing standards and labeling requirements. The bill would further prohibit the sale of contaminated or adulterated kratom products.
But while the House and Senate approved the legislation in June, Gov. Kate Brown (D) said on Sunday that she plans to veto it, in large part because she feels the federal Food and Drug Administration (FDA) is better suited to regulate the products.
"Given there is currently no FDA-approved use for this product and there continues to be concern about the impacts of its use, I would entertain further legislation to limit youth access without the state agency regulatory function included in this bill," the governor said.
This comes as a disappointment to advocates and regulators who share concerns about the risks of adulterated kratom but feel a regulatory framework could help mitigate those dangers and provide adults with a safe supply of products that have helped some overcome opioid addiction.
"Kratom has been consumed safely for centuries in Southeast Asia and Americans use it in the same way that coffee is used for increased focus and energy boosts. Many use kratom for pain management without the opioid side effects," Rep. Bill Post (R), sponsor of the bill, wrote in an op-ed published in June. "The problem in Oregon is that adulterated products are being sold."
"Kratom in its pure form is a natural product," he said. "Adulterated kratom is a potentially dangerous product."
Pete Candland, executive director of the American Kratom Association, said in written testimony on the bill in February that four other states—Utah, Georgia, Arizona and Nevada—have enacted similar legislation with positive results.
He said that "the number of adulterated kratom products spiked with dangerous drugs like heroin, fentanyl, and morphine in those states has significantly decreased" in those states.
Meanwhile, six states—Vermont, Alabama, Indiana, Wisconsin, Arkansas and Rhode Island—have banned kratom sales altogether.
Candland said that number is actually a testament to the noncontroversial nature of the plant, as prohibition is only in effect in six states despite "a full-throated disinformation campaign on kratom by the FDA with outrageously untrue claims about kratom being the cause of hundreds of deaths."
After failing to get kratom prohibited domestically, FDA recently opened a public comment period that's meant to inform the U.S. position on how the substance should be scheduled under international statute.
"Kratom is abused for its ability to produce opioid-like effects," FDA wrote in the notice. "Kratom is available in several different forms to include dried/crushed leaves, powder, capsules, tablets, liquids, and gum/ resin. Kratom is an increasingly popular drug of abuse and readily available on the recreational drug market in the United States."
Responses to the notice will help inform the federal government's stance on kratom scheduling in advance of an October meeting of the World Health Organization's (WHO) Expert Committee on Drug Dependence, where international officials will discuss whether to recommend the substance be globally scheduled.
Last week, the U.S. House of Representatives approved a report to spending legislation that says federal health agencies have "contributed to the continued understanding of the health impacts of kratom, including its constituent compounds, mitragynine and 7-hydroxymitragynine."
It also directed the Health and Human Services secretary to continue to refrain from recommending that kratom be controlled in Schedule I.
Late last year, the Agency for Healthcare Research and Quality (AHRQ) asked the public to help identify research that specifically looks at the risks and benefits of cannabinoids and kratom.
The Centers for Disease Control and Prevention (CDC) last year separately received more than one thousand comments concerning kratom as part of another public solicitation.
Psychedelics Decriminalization Advancing In Three More Cities, Spanning From Coast To Coast
Photo courtesy of Wikimedia/ThorPorre.