House Approves Marijuana Research Bill Days After Voting To Federally Legalize Cannabis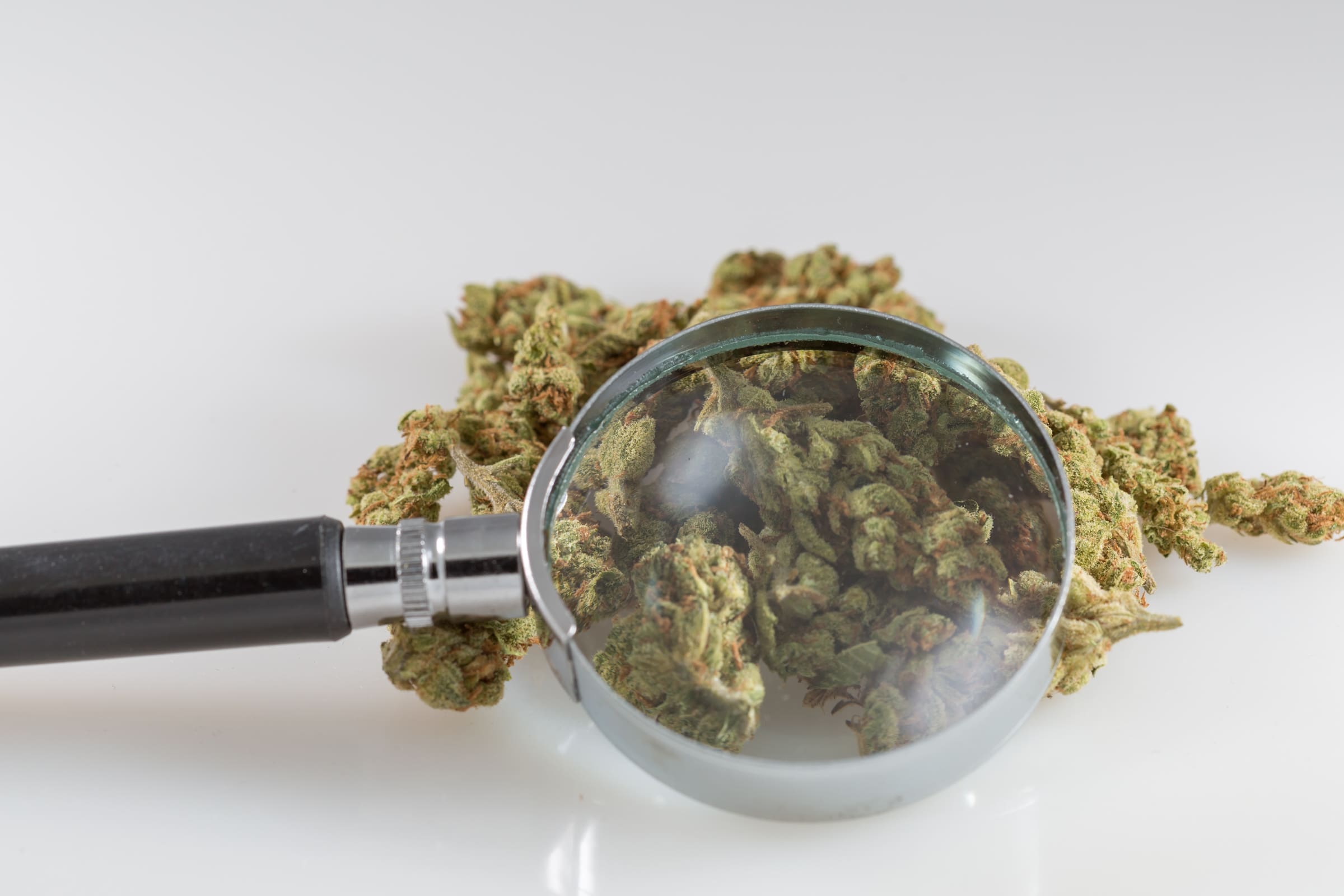 Just days after voting to federally legalize marijuana, the U.S. House of Representatives approved a separate bill meant to promote research into the plant, in part by allowing scientists to access cannabis from state-legal dispensaries.
In a voice vote, the chamber passed the bipartisan Medical Marijuana Research Act, which previously advanced out of the House Energy and Commerce Committee in September.
The bill, which has been slightly revised in the months since, was considered under a procedure known as suspension of the rules, meaning that no further amendments were allowed on the floor and a two-thirds majority was required to pass.
The unlikely duo of pro-legalization Rep. Earl Blumenauer (D-OR) and prohibitionist Rep. Andy Harris (R-MD) are the lead sponsors of the legislation.
"The cannabis laws in this country are broken, especially those that deal with research," Blumenauer said on the House floor prior to the vote. "It's a narrow bill that fixes one of many broken cannabis laws. And I want to hasten to add that this in no way negates the need to move forward with other areas of legalization… But this is sort of a foundational question. No matter where you are, there's no reason the federal government should impede this critical research."
Harris, for his part, pointed out that he and Blumenauer probably disagree more vigorously with one another about marijuana legalization than any two other members of Congress. But "we agree 100 percent that we need to do this research," he said.
"Now, unfortunately, because of the public policy we've had in place with marijuana and its scheduling, [research] simply couldn't be done," Harris, who is a medical doctor, said. "You can't do it under the current scheduling… This is on us. It shouldn't have taken so long to get to this point."
Watch the House debate and vote on the cannabis research bill below:
It's not clear whether the GOP-controlled Senate will take up the measure with the limited time it has left before the end of the current Congress—but if it were to go to the floor, it stands to reason that it would similarly enjoy bipartisan support.
As the proposal was originally drafted, it would have made it so researchers could access marijuana from additional federally approved private manufacturers. But in September, an amendment in the nature of a substitute was approved in committee includes a component expanding scientists' access to cannabis products from state-legal dispensaries.
For half a century, researchers have only been able to study marijuana grown at a single federally approved facility at the University of Mississippi, but they have complained that it is difficult to obtain the product and that it is of low quality. Indeed, one study showed that the government cannabis is more similar to hemp than to the marijuana that consumers actually use in the real world.
…Our bill will allow for rigorous and reputable clinical research on the efficacy of medical marijuana, as well as other potential uses. It's critical we do the research first, because as a physician, anything that's scientifically proven useful I want for my patients.

— Rep. Andy Harris, MD (@RepAndyHarrisMD) December 9, 2020
"Unfortunately, that [federally produced] marijuana is chemically distinct from what is commercially available from state-legal dispensaries such as in my home state of Oregon," Rep. Greg Walden (R-OR), the ranking member on the Energy and Commerce Committee, said. "What does that mean? Well, it means that we have little to no data on the actual health impacts of products in states that have legalized cannabis for medical or recreational use."
"We need research that reflects the reality of what's on the market," he said.
The panel's chairman, Rep. Frank Pallone (D-NJ), said that "American researchers seeking to study [marijuana products] widely available and used by consumers in the states and territories face restrictions and numerous hurdles created by U.S. federal policy."
The House continued to build on the progress of last week's historic vote to federally decriminalize marijuana by passing a bill out of my committee that would significantly improve marijuana research. It's time to reduce the barriers into cannabis research. pic.twitter.com/tMCTn91cQx

— Rep. Frank Pallone (@FrankPallone) December 9, 2020
Chairs praise House passage of four E&C health bills, including bills that will eliminate coverage gaps, allow for better coordination of benefits and streamline Medicare enrollment for seniors. The House also reduced barriers to cannabis research. https://t.co/JqX24dpvXt

— Energy and Commerce Committee (@EnergyCommerce) December 9, 2020
The new House-passed bill bill would mandate that the Drug Enforcement Administration (DEA) license additional growers and make it so there would be no limit on the number of additional entities that can be registered to cultivate marijuana for research purposes. Additionally, it would require the U.S. Department of Health and Human Services (HHS) to submit a report to Congress within five years after enactment to overview the results of federal cannabis studies and recommend whether they warrant marijuana's rescheduling under federal law.
The House passed by voice H.R. 3797 – Medical Marijuana Research Act, as amended (Sponsored by @repblumenauer / @EnergyCommerce)

— House Press Gallery (@HouseDailyPress) December 9, 2020
There's been bipartisan agreement that DEA has inhibited cannabis research by declining to approve additional marijuana manufacturers beyond the Mississippi operation, despite earlier pledges to do so. The agency would be forced to start approving additional cultivation applications for study purposes within one year of the legislation's enactment.
HHS and the attorney general would be required under the bill to create a process for marijuana manufacturers and distributors to supply researchers with cannabis from dispensaries. They would have one year after enactment to develop that procedure, and would have to start meeting to work on it within 60 days of the bill's passage.
In general, the legislation would also establish a simplified registration process for researchers interested in studying cannabis, in part by reducing approval wait times, minimizing costly security requirements and eliminating additional layers of protocol review.
Rep. Debbie Dingell (D-MI), who has previously said that her late husband, former Rep. John Dingell (D-MI) would have considered using medical cannabis near the end of his life if more research had been able to be conducted on its effects, decried the current roadblocks that scientists face.
"Regulatory red tape greatly limits our understanding of the health impacts of marijuana and prevents qualified researchers from engaging in further study," she said.
"You can be for medical marijuana or against medical marijuana, but you can't make a proper argument either way without the research," Rep. Morgan Griffith (R-VA) said.
Rep. Buddy Carter (R-GA) pointed out that cannabis has been used by humans for thousands of years but that its medical effects still aren't properly understood due to research barriers.
"While we may all have differing opinions on the decriminalization of recreational marijuana," he said, "I think we can all agree that we should facilitate better research on the plant's medicinal benefits"
House leadership initially put the marijuana research bill on the floor schedule for September, but it was removed and a staffer for the House majority leader told Marijuana Moment that its placement on the schedule was a clerical error. Leaders subsequently announced that it would get a vote this week.
In July, the House approved separate legislation that also called for letting researchers study marijuana purchased from businesses in state-legal markets instead of only letting them use government-grown cannabis. The intent of that provision, tucked into a 2,000-plus-page infrastructure bill, was to allow the interstate distribution of such products even to scientists in jurisdictions that have not yet legalized marijuana.
During an Energy and Commerce Subcommittee on Health hearing in January—which was requested by four GOP lawmakers last year—federal health and drug officials, including from DEA, acknowledged that the current supply of cannabis for research purposes is inadequate and that scientists should be able to access a wider range of marijuana products.
Advocacy groups on both sides of the legalization debate cheered the research bill's passage.
"These common-sense regulatory changes are necessary and long overdue. The DEA has proven time and time again that it is not an honest broker when it comes to overseeing the cultivation of research-grade cannabis," NORML Deputy Director Paul Armentano said. "The reality that most high-schoolers have easier access to cannabis than do our nation's top scientists is the height of absurdity and an indictment of the current system."
At the same time, Kevin Sabet, president of prohibitionist organization Smart Approaches to Marijuana, called the legislation the "right approach to marijuana policy" while criticizing broader reform efforts.
The U.S. House passed the SAM-supported Medical Marijuana Research Act. The bipartisan bill would remove barriers that prevent researchers from adequately evaluating the potential risks and benefits of the use of marijuana and its derivatives.

Statement from @KevinSabet 👇🏼👇🏼👇🏼 pic.twitter.com/wXTh5w8AGM

— SAM (@learnaboutsam) December 9, 2020
DEA said four years ago that it would be taking steps to expand the number of federally authorized cannabis manufacturers, but it has not yet acted on applications.
Last year, scientists sued the agency, alleging that it had deliberately delayed approving additional marijuana manufacturers for research purposes despite its earlier pledge.
A court mandated that DEA take steps to make good on its promise, and that case was dropped after the agency provided a status update.
In March, DEA finally unveiled a revised rule change proposal that it said was necessary due to the high volume of applicants and to address potential complications related to international treaties to which the U.S. is a party.
The scientists behind the original case filed another suit against DEA, claiming that the agency used a "secret" document to justify its delay of approving manufacturer applications.
That was born out when the Justice Department Office of Legal Counsel document was released in April as part of a settlement in the case, revealing, among other things, that the agency feels its current licensing structure for cannabis cultivation has been in violation of international treaties for decades.
Another scientist recently filed a lawsuit against DEA, urging a federal court to compel the agency to grant his application to produce cannabis for research purposes.
Congress Cautions Military Leaders About Marijuana Punishments For Recruits In Defense Bill Report