DEA Unveils New Rule To Finally Allow More Marijuana Growers For Research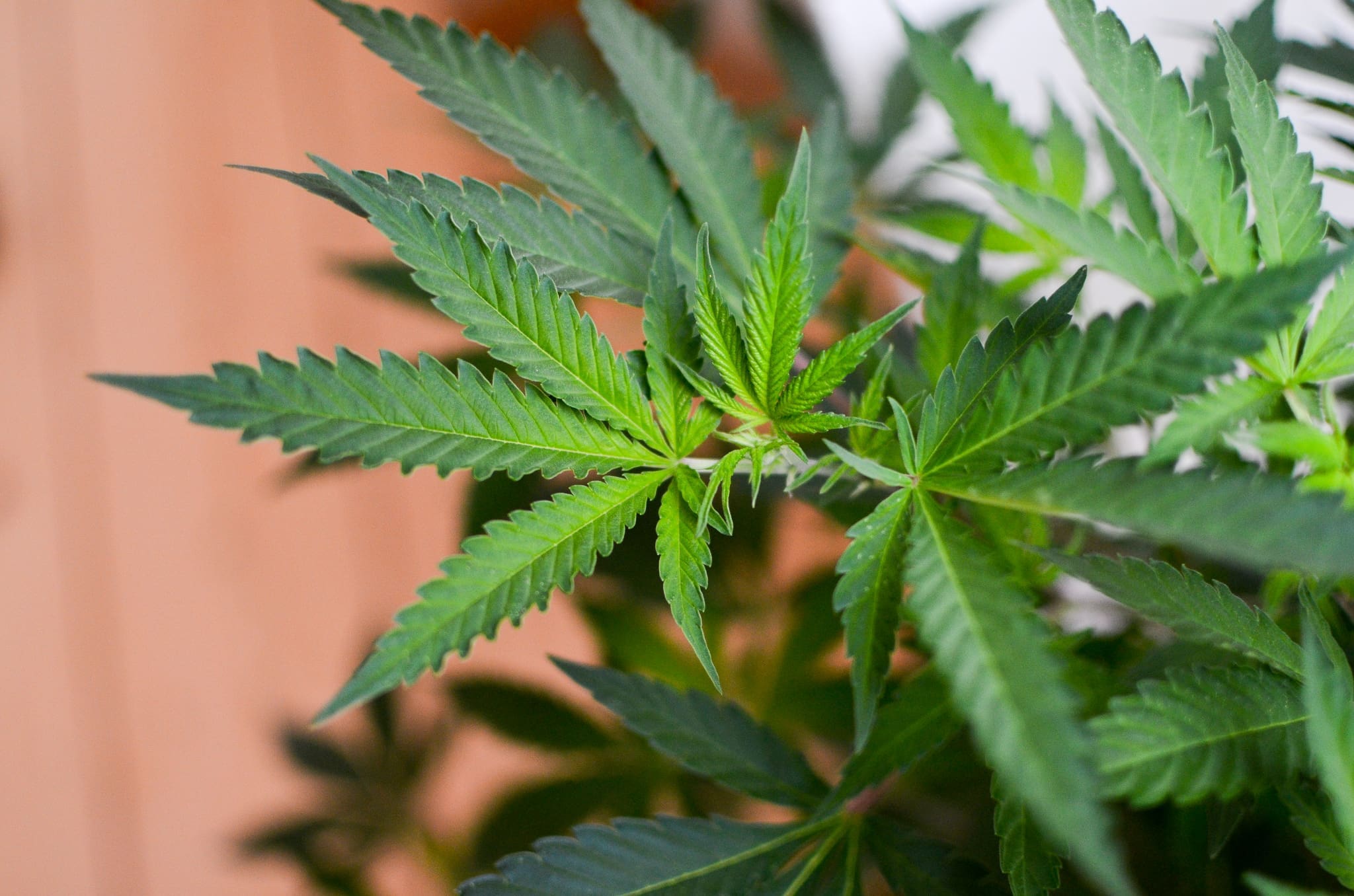 The Drug Enforcement Administration (DEA) announced on Friday that it will be taking significant steps to expand marijuana research.
The agency is proposing a rule change that would enable it to approve additional cannabis growers and diversify the types of marijuana available to be used in studies. The move comes more than three years after the agency initially said it was accepting applications for additional marijuana manufacturers.
DEA stressed throughout the new notice that it will have sole ownership over any marijuana that's cultivated for research purposes. That includes any cannabis that's stored at cultivation facilities. This appears to be a fundamental change in policy. As it stands, a single facility in Mississippi is authorized to grow cannabis through a contract with the National Institute on Drug Abuse (NIDA), and DEA does not maintain ownership over its products.
"The Drug Enforcement Administration continues to support additional research into marijuana and its components, and we believe registering more growers will advance the scientific and medical research already being conducted," Acting Administrator Uttam Dhillon said in a press release. "DEA is making progress to register additional marijuana growers for federally authorized research, and will continue to work with other relevant federal agencies to expedite the necessary next steps."
A 60-day public comment period will be open for individuals to provide feedback on the proposal, which will be formally published in the Federal Register on Monday.
After DEA said in 2016 that it would allow more cannabis cultivators, 37 institutions submitted applications. Many applicants grew frustrated with inaction on their proposals, and one filed a lawsuit alleging that the agency was deliberately avoiding making good on its pledge. The plaintiff won a procedural victory in that case, with the court mandating that DEA take action.
However, because the agency did provide an update on the status of its process, the suit was dismissed last year. DEA argued that the high volume of applicants to manufacture cannabis, as well as what it saw as complications arising from international drug treaties to which the U.S. is a party, meant that it would have to develop new regulations to approve them.
"This is an important step and a byproduct of the legal action we filed last summer," Sue Sisley, a researcher with the institution that filed the suit, told Marijuauna Moment. "The agency indicated it would propose new rules to govern approving new applicants to manufacture marijuana for research, and these appear to be those rules."
Lawmakers have repeatedly pressured the agency to expedite the process of allowing more cannabis to be grown for studies. Last year, thirty bipartisan members of the House and Senate sent a letter to the Justice Department, urging officials to approve additional applications.
Attorney General William Barr has said he favors expanding research opportunities and testified at a Senate Appropriations Committee hearing last year that it's something he's " been pushing very hard over the last few weeks." He also said at that meeting that he'd prefer some level of federal regulations over cannabis as opposed to maintaining the status quo of prohibition.
His interim predecessor, Matthew Whitaker, had previously told Congress that international treaty obligations were complicating efforts to authorize more marijuana manufacturers—a point that's was disputed by the U.S. State Department's Bureau of International Narcotics and Law Enforcement in a 2016 letter to senators.
President Trump's first attorney general, Jeff Sessions, had reportedly interfered in the process during his time in office. The anti-cannabis official also rescinded Obama era guidance laying out enforcement guidances on marijuana for federal prosecutors.
With respect to international treaty obligations, DEA said there are five requirements that countries allowing marijuana cultivation for research must adhere to in order to maintain compliance with United Nations rules. The agency already follows three of the five, but the "proposed rule would amend DEA's regulations so that DEA directly carries out these remaining two functions."
Those functions are: 1) requiring cultivators to deliver their cannabis directly to a government agency in a timely manner, but no longer than four months after harvest, and 2) ensuring that the agency holds the "exclusive right of importing, exporting, wholesale trading, and maintaining stocks of cannabis and cannabis resin," except as it concerns medical marijuana preparations.
"DEA may accept delivery and maintain possession of such crops at the registered location of the registered manufacturer authorized to cultivate cannabis consistent with the maintenance of effective controls against diversion," the notice states. "In such cases, DEA shall designate a secure storage mechanism at the registered location in which DEA may maintain possession of the cannabis, and DEA will control access to the stored cannabis."
Further, the agency said it will control "importing, exporting, wholesale trading, and maintaining stocks," and it may "exercise its exclusive right by authorizing the performance of such activities by appropriately registered persons." It will also require written notice from cultivators about their estimated harvest date. That notice should be submitted at least 15 days prior to harvest.
"It should be noted that the timing of when DEA would take physical possession of the crops, if delayed, would not only increase the risk of diversion, but would also adversely impact the quality of the crop," DEA said.
"If this proposed rule is promulgated, the following key changes are anticipated: more persons will be authorized to grow marihuana, DEA will purchase and take title to the crops of marihuana, and DEA will, with respect to marihuana, have the exclusive right of importing, exporting, wholesale trading, and maintaining stocks," the notice states. "These changes would mean that authorized purchasers of bulk marihuana to be used for research, product development, and other purposes permitted by the CSA may only purchase from DEA, except that DEA's exclusive rights would not extend to medicinal cannabis or cannabis preparations."
DEA said this notice, which also lays out criteria for eligible cultivation applicants, "is the latest and most significant action taken to expand the number of registered marijuana growers in the United States and underscores the federal government's support for scientific and medical research with marijuana and its chemical constituents."
Corey Cox, a senior associate at Vicente Sederberg LLP, told Marijuana Moment that DEA's application approval process has been "very slow" so far, but that the new filing is a positive sign.
"Given this history, even if the rules leave significant room for improvement, their publication in the Federal Register represents meaningful movement beyond the stalling tactics DEA has employed to date," he said.
The agency said the proposed rule would increase the diversity of cannabis grown for research purposes—including products of varying quality and potency—which could produce "more effective research" and facilitate possible development of Food and Drug Administration-approved medicines.
There's been widespread criticism over the quality of cannabis produced at the only federally authorized cultivation facility at the University of Mississippi. Studies have indicated that the institute's products are chemically more similar to hemp than marijuana available in state-legal markets, raising questions about the applicability of studies that have relied on the government's cannabis on real consumers.
The head of the federal cultivation facility said last year that he couldn't understand demand for marijuana with higher THC concentrations, arguing that even eight percent THC (significantly lower that most products in commercial markets) is "extremely" potent.
Unlike the current system, DEA would have a much more hands-on role under the proposed rule.
For example, "DEA would travel to the National Center at the time of harvest and take title and possession to the crop." After that point, the material would be maintained, under seal, in DEA's possession in the National Center's schedule I vault until such time that a distribution to another DEA registrant is authorized."
It remains unclear how many cultivator applications will be approved. An economic analysis the agency will conduct will consider two hypothetical scenarios. Under the first, DEA would consider the impact of approving three additional growers. Under the second, it would look at the effects of approving 15 more. However, the agency said that "this range of potential registrants is not necessarily reflective of the actual number of applications that DEA will grant."
The agency also described how it will judge various manufacturer applications, explaining that it would consider their "ability to consistently produce and supply marihuana of a high quality and defined chemical composition" and also look into whether "the applicant has demonstrated prior compliance with the CSA and DEA regulations."
That second criterion could pose problems for several companies that have filed applications—such as Columbia Care and The Giving Tree Wellness Center—which operate cannabis dispensaries in defiance of federal marijuana prohibition.
Individuals with prior cannabis convictions may also be adversely impacted in the application process, as the proposed rule states that the agency will take into account violations of federal or state law "relating to the manufacture, distribution, or dispensing of such substances."
Another provision of the rule concerns pricing for cannabis sold or purchased by DEA for research purposes. The agency said it will negotiate a fee based on "market forces" and also potentially add an administrative cost "to add onto the sales price of the marihuana it sells to end users."
"DEA believes that economic forces will not only drive the types, varieties and strains of marihuana materials that will be produced by growers, but that such forces will also drive the fees that DEA-registrants will be willing to pay for marihuana used for research purposes," it states.
The agency also said it anticipates "minimal procedural change for authorized researchers who plan to acquire bulk marihuana for research" as compared to current policy and that the "only anticipated procedural change is that some researchers would acquire the bulk marihuana from DEA, rather than from NIDA."
This story has been updated to include additional information about the proposed rule change.
USDA Secretary Again Blames DEA For Interfering In Hemp Regulations
Photo courtesy of Philip Steffan.
Federal Financial Regulatory Agency Head Says Marijuana Banking Among Most Challenging Issues
The head of the Federal Deposit Insurance Corporation (FDIC) said this week that marijuana business banking represents one of the most "challenging issues that I have encountered" at the agency.
"At a federal level it is still an illegal substance. And at many state levels, it's now legal, and it's legal to frankly bank it at a state level," Chair Jelena McWilliams said. "And so banks find themselves caught between the federal regulatory regime and the state."
While Congress continues to debate legislation to resolve the conflict, McWilliams told Crain's Detroit that in the interim, she tells banks there's "so much uncertainty in this space that as a federal regulator, I still have to say, it's illegal to bank marijuana. But to the extent that you're doing it because it's legal in your state, please follow FinCEN guidance."
"We know we have banks that are banking marijuana businesses, and you know, we can't bless them and say 'go ahead and do it,'" she added. "But to the extent you're doing it because it's legal in your state, follow FinCEN guidance."
The Financial Crimes Enforcement Network (FinCEN) issued guidance in 2014 for financial institutions that service cannabis businesses.
Advocates have been encouraged that the bipartisan Secure and Fair Enforcement (SAFE) Banking Act could still advance through Congress this year. The legislation, which would protest banks that service cannabis businesses from being penalized by federal regulators, cleared the House last year and now awaits action in the Senate Banking Committee.
Separately, the bill's language was inserted into a House-passed coronavirus relief package last month. Its chief sponsor in the chamber, Rep. Ed Perlmutter (D-CO), recently said he feels there's a 50-50 chance the legislation will make it past the Senate.
Multiple Republican lawmakers criticized the inclusion of the marijuana banking language in the House package, arguing that it is not germane and is part of a Democratic wish list. However, its Senate sponsor, Sen. Cory Gardner (R-CO), told Marijuana Moment he disagrees and feels the SAFE Banking Act should advance through the vehicle of COVID legislation.
Beyond the bipartisan support for the standalone bill in the House last year, a coalition of 34 state and territory attorneys general—including seven Republicans—are urging Congress to pass the coronavirus legislation with the banking language.
Congressional Bill Requires Legal Marijuana States To Consider Impaired Driving Policies
Vermont Senate Votes To Double Amount Of Marijuana That Can Be Possessed And Grown Without Jail Time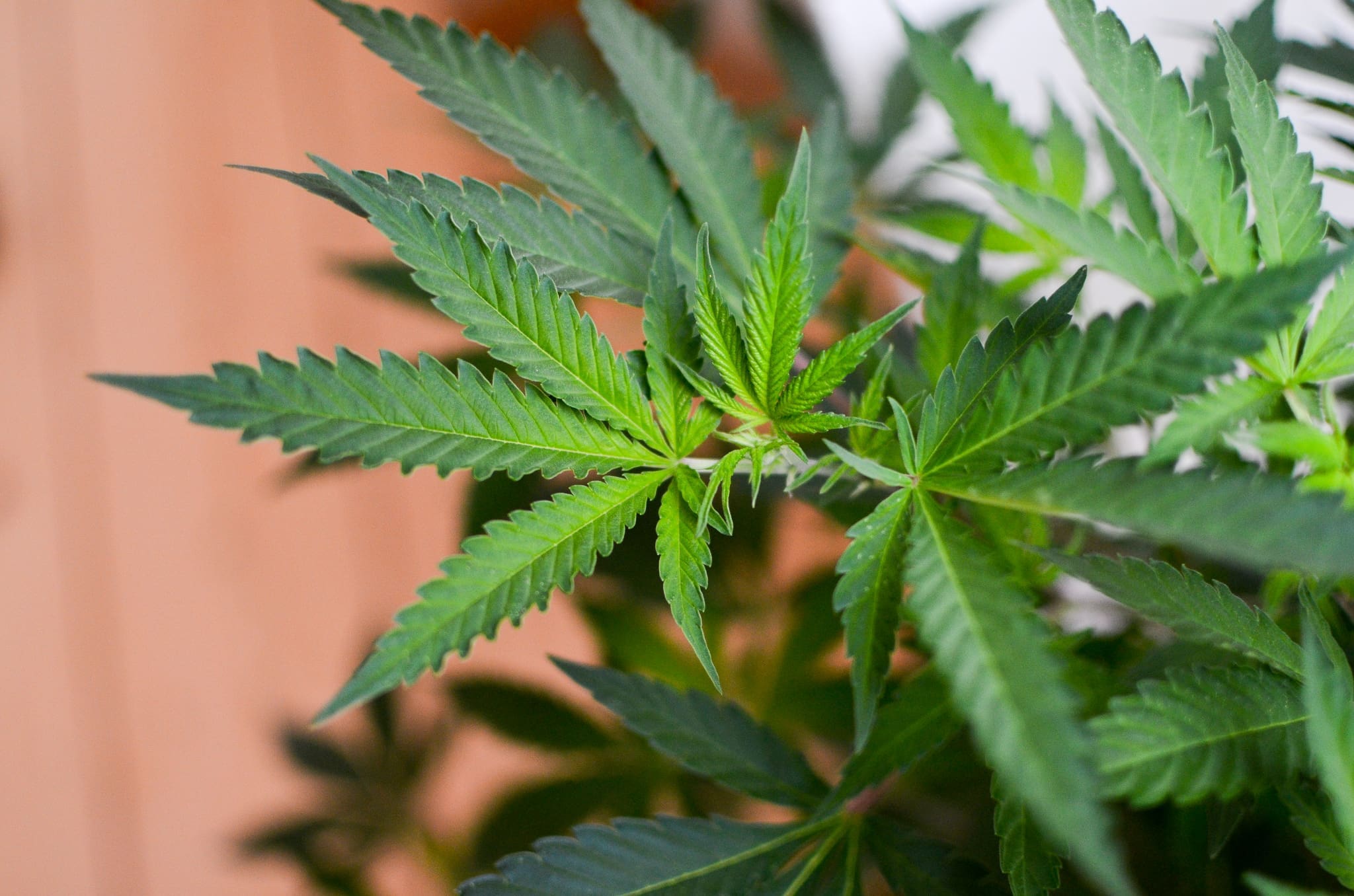 The Vermont Senate approved a bill on Thursday that would double the amount of marijuana that can be possessed and grown without the threat of jail time
The legislation also contains provisions for automatic expungements that stand to clear the records for thousands of misdemeanor cannabis convictions.
While the state legalized possession of up to one ounce and cultivation of two plants in 2018, possession of a second ounce or third or fourth plant is currently considered a misdemeanor.
The expungement bill, which cleared the chamber in a voice vote, was amended to add language making it so possessing up to two ounces or growing that third or fourth plant would be treated as a civil infraction punishable by a $100 fine and no jail time.
Possession of more than two ounces or four plants would be treated as a misdemeanor, and individuals convicted could go through a court diversion program.
The main component of the legislation as originally introduced, however, concerns expungements. Text of the bill states that the "court shall order the expungement of criminal history records of violations of 18 V.S.A. § 4230(a)(1) that occurred prior to July 1, 2020" and the "process for expunging these records shall be completed not later than July 1, 2021."
"Upon entry of an expungement order, the order shall be legally effective immediately and the person whose record is expunged shall be treated in all respects as if he or she had never been arrested, convicted, or sentenced for the offense," it continues. "The court shall issue an order to expunge all records and files related to the arrest, citation, investigation, charge, adjudication of guilt, criminal proceedings, and probation related to the sentence."
Advocates say that thousands of Vermonters could see their records automatically cleared because of the revised possession language.
However, the bill must still advance through the House before going to the governor's desk, and there may be logistical and procedural challenges related to the coronavirus pandemic.
This development comes as legislators and activists continue to push for the legalization of marijuana sales in the state.
Both the House and Senate approved legislation to create such a tax-and-regulate model for cannabis. A bicameral conference committee, which as been appointed to merge the differences between the chambers' bills but has not met yet, is one of the last steps needed to allow for legal cannabis commerce. The Senate approved S. 54 with a veto-proof majority last year during the first half of the two-year legislative session. The House voted in favor of its version of the legislation in February.
House Speaker Mitzi Johnson (D) said last month that the legislature will reconsider the legislation to legalize marijuana sales later this year, though she feels lawmakers and the administration are appropriately focused on responding to the health crisis for now.
Gov. Phil Scott (R), who reluctantly signed the earlier noncommercial legalization bill into law, has voiced concerns with adding legal sales to the mix. In particular, he is worried about road safety issues. That said, top lawmakers and an administration official indicated earlier this year that the governor is "at the table" in discussions about the current legislation and would be open to using cannabis tax revenue to fund an after-school program he's pushing.
New Mexico Marijuana Legalization Effort Gets Boost From Ouster Of Anti-Reform Senators
Photo courtesy of Philip Steffan.
New Mexico Marijuana Legalization Effort Gets Boost From Ouster Of Anti-Reform Senators
Several key New Mexico state senators who have helped to block marijuana legalization legislation are on their way out after Tuesday's primary election.
The secretary of state has called at least major four races where progressive challengers in districts across the state have won their contests against conservative-leaning incumbents. The Senate president pro tem, Finance Committee chair and several other lawmakers who remain opposed to adult-use legalization were rejected by Democratic voters.
While marijuana reform wasn't the only thing on voters' minds, with other major issues such as reproductive rights being at issue in the election, cannabis legislation has been one area where candidates have been pressed during the course of their campaigns.
The results bode well for the prospects of enacting legalization within the next year—a policy supported by Gov. Michelle Lujan Grisham (D). In recent interviews, the candidates replacing the incumbents have broadly embraced comprehensive reform.
Senate President Pro Tem Mary Kay Papen (D) lost on Tuesday. The leader was asked in a recent survey about her views on cannabis reform and said that "[a]t this time I will not support the legalization of recreational marijuana in New Mexico" and simply committed to "look at all Legislation that comes before the Senate and evaluate it on its merits."
She also voted against cannabis reform on several occasions, including for a proposed 2016 constitutional amendment to establish a legal marijuana market in the state.
Meanwhile, her challenger, Las Cruces Green Chamber of Commerce President Carrie Hamblen, said, "I support the legalization of recreational marijuana as it can provide much needed jobs, can be regulated, and communities can benefit from the taxation."
"Plus, by legalizing it, we can stop criminalizing people of color and focus more on incarcerating those with legitimate crimes," she said.
Senate Finance Chairman John Arthur Smith (D) lost his race against retired special education teacher Neomi Martinez-Parra. Smith's panel declined to act on a House-passed legalization bill last year, ending its prospects. He also voted against the 2016 measure on the floor.
"I do not support legalizing the use until the federal government steps to the plate," he said recently. "I have over 600 Border Patrol stationed in my district and they will enforce the federal law."
Martinez-Parra, meanwhile, said the state "needs to diversify its revenue" and legalization represents an opportunity to that end.
"We cannot rely on oil as the major source of revenue," she said. "I support legalizing and taxing the sale of marijuana, as long as we have the right regulation in place to protect our children."
Given the opening for Smith's chairmanship, advocates say the prospects of enacting broader drug policy reform, even beyond marijuana legalization, will be significantly increased since he lost.
Another opponent to comprehensive cannabis reform, Sen. Clemente Sanchez (D), was also shown the door. The senator said that while he supports the state's medical cannabis program, he felt "we need to ensure that the recreational sales do not hurt it and we are not there yet."
"We need to make sure that law enforcement can test for impairment and we don't have that yet. And most importantly we need to keep out of our youth," he said.
During his time as chair of the Senate Corporations and Transportation Committee, he made a floor motion to specifically request that a legalization bill be referred to his panel in order to kill it. He also voted against legal cannabis on the floor.
Pamela Cordova, a retired educator, beat the incumbent, and she has embraced comprehensive cannabis reform.
"I support legalizing recreational marijuana, with strong regulation and taxation," she said. "I believe our limited law enforcement resources can be better spent addressing more serious criminal behavior. New Mexico will benefit from the millions of dollars in tax revenue to our general fund at a time we most need it."
Sen. Richard Martinez (D) appears to have lost his race to Leo Jaramillo, though the secretary of state hasn't called the race yet. The senator voted to kill a legalization bill in the Judiciary Committee this year, though his record also involves introducing legislation to establish safe injection facilities in the state and voting for the 2016 legalization measure. Even so, advocates say he's become increasingly conservative in his votes.
Jaramillo, on the other hand, stated clearly that marijuana "should be legal for both medical and recreational purposes."
"It will attract new industries to the state and trim New Mexico's heavy economic independence on oil production," he said. "The legalization of recreational cannabis will generate hundreds of millions of dollars in revenue. The legalization of marijuana would be one step in a new direction."
Sen. Gabe Ramos (D), who was appointed to the office last year, is out after losing to school psychologist Siah Correa Hemphill. He hasn't cast a vote on legalization during his time in the seat, though advocates expected that he would align himself closer to the conservative faction of the party. When discussing the issue, he's stressed that he would have to see the final product before making a decision, though he anticipated passage.
"I really want to see the actual bill before it gets on the floor," he said in January. "I have a feeling that it's going to pass, with restrictions."
"We'll have to look closely at those restrictions, what they're going to be," he added. "I know there's a lot of concern from the legislators that I've talked to, but if we got a good bill with restrictions, I think it could pass. The proof will be in the pudding, he said, when it goes through the committees and then to the floor."
Hemphill said "I support legalizing recreational marijuana in New Mexico as a way to free up law enforcement to address more pressing criminal activity."
"With proper regulation and taxation, marijuana sales could bring in hundreds of millions of dollars of new tax revenue for schools, roads, and healthcare," she said.
While Tuesday night's election results generally favored cannabis reform advocates, there were a couple examples of opponents holding on to their seats.
Incumbent Sen. George Muñoz (D) defeated a progressive challenger, and he's previously voted against legalization. Likewise, Judiciary Chair Joe Cervantes (D) won his reelection race. His panel voted to table a legalization bill during the short session at the beginning of the year.
During that hearing, the chair raised concerns with provisions around labor union influence on the marijuana industry and directing the state to subsidize medical cannabis purchases for low-income patients. He also took issue with the specifics of language allowing people with past drug convictions to obtain licenses.
Emily Kaltenbach, New Mexico state director for Drug Policy Action, told Marijuana Moment that, overall, the election results mean that "New Mexico takes one step closer to legalizing cannabis."
"As a result of last night's primary, a handful of powerful Senate Democrats who supported the drug war status quo and blocked cannabis legalization year after year have lost their elections," she said. "The Democratic candidates, if they win in November, are likely to vote in favor of cannabis and other drug policy reform measures."
The vote "signals that New Mexico can become the next state to legalize cannabis for the right reasons: protecting consumers, keeping cannabis out of the hands of our children, putting medical cannabis patients first, reinvesting back into communities most harmed by prohibition and diversifying our economy."
It remains to be seen whether legislators will again make an attempt to pass legalization legislation when they convene for a special session on June 18, but what's clear is that voters sent a message by ousting these key senators: they're ready for progressive change. When the new legislature is seated for the 2021 session, several Democratic opponents of legal cannabis will be gone, and they will likely have been replaced by supporters.
In December, a cannabis working group established by the governor released a poll showing overwhelming public support for cannabis legalization.
New York Senator Pushes To Legalize Marijuana As Part Of Criminal Justice Package Amid Protests
Photo courtesy of Mike Latimer.