DEA Unveils New Rule To Finally Allow More Marijuana Growers For Research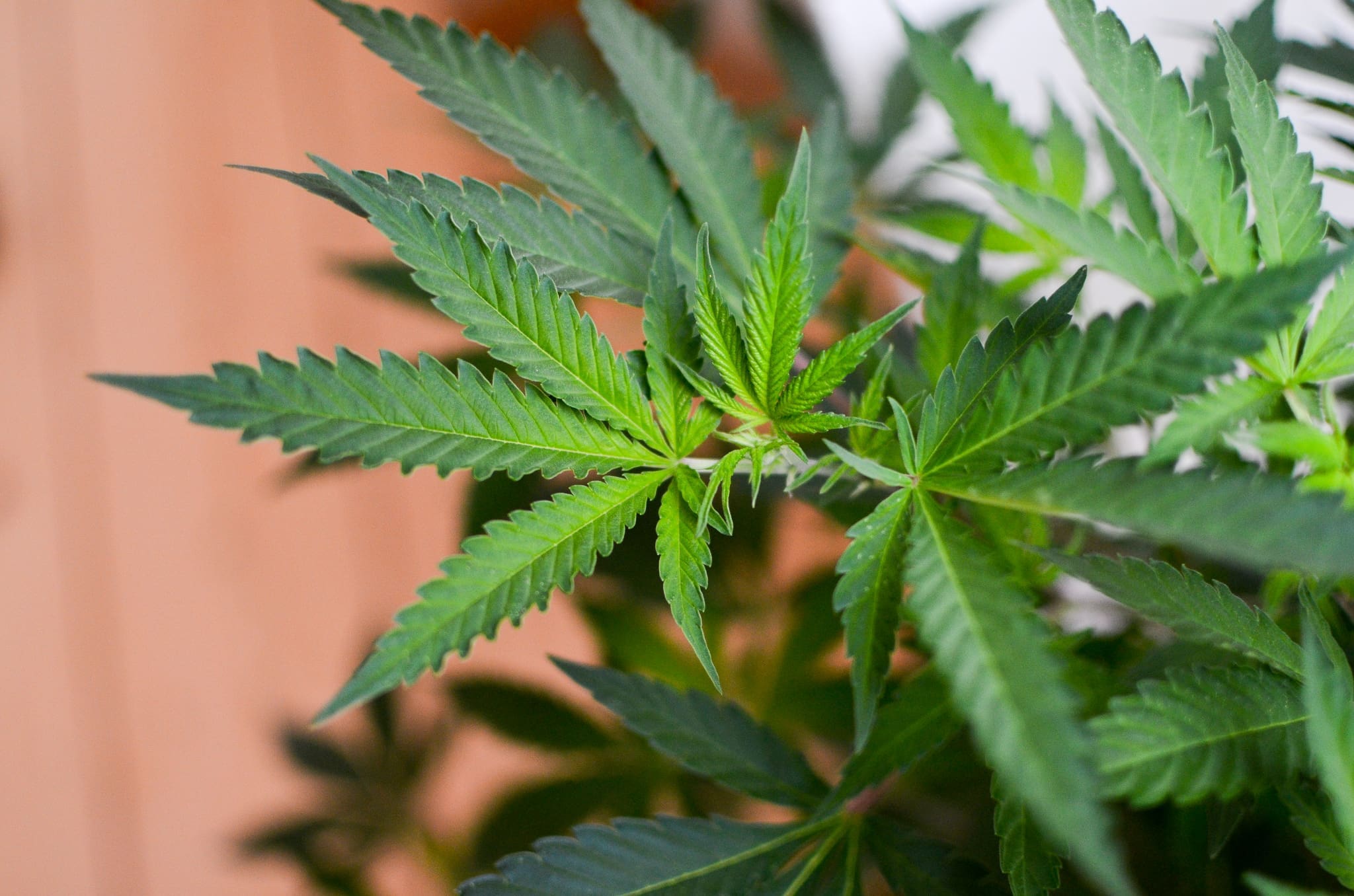 The Drug Enforcement Administration (DEA) announced on Friday that it will be taking significant steps to expand marijuana research.
The agency is proposing a rule change that would enable it to approve additional cannabis growers and diversify the types of marijuana available to be used in studies. The move comes more than three years after the agency initially said it was accepting applications for additional marijuana manufacturers.
DEA stressed throughout the new notice that it will have sole ownership over any marijuana that's cultivated for research purposes. That includes any cannabis that's stored at cultivation facilities. This appears to be a fundamental change in policy. As it stands, a single facility in Mississippi is authorized to grow cannabis through a contract with the National Institute on Drug Abuse (NIDA), and DEA does not maintain ownership over its products.
"The Drug Enforcement Administration continues to support additional research into marijuana and its components, and we believe registering more growers will advance the scientific and medical research already being conducted," Acting Administrator Uttam Dhillon said in a press release. "DEA is making progress to register additional marijuana growers for federally authorized research, and will continue to work with other relevant federal agencies to expedite the necessary next steps."
A 60-day public comment period will be open for individuals to provide feedback on the proposal, which will be formally published in the Federal Register on Monday.
After DEA said in 2016 that it would allow more cannabis cultivators, 37 institutions submitted applications. Many applicants grew frustrated with inaction on their proposals, and one filed a lawsuit alleging that the agency was deliberately avoiding making good on its pledge. The plaintiff won a procedural victory in that case, with the court mandating that DEA take action.
However, because the agency did provide an update on the status of its process, the suit was dismissed last year. DEA argued that the high volume of applicants to manufacture cannabis, as well as what it saw as complications arising from international drug treaties to which the U.S. is a party, meant that it would have to develop new regulations to approve them.
"This is an important step and a byproduct of the legal action we filed last summer," Sue Sisley, a researcher with the institution that filed the suit, told Marijuauna Moment. "The agency indicated it would propose new rules to govern approving new applicants to manufacture marijuana for research, and these appear to be those rules."
Lawmakers have repeatedly pressured the agency to expedite the process of allowing more cannabis to be grown for studies. Last year, thirty bipartisan members of the House and Senate sent a letter to the Justice Department, urging officials to approve additional applications.
Attorney General William Barr has said he favors expanding research opportunities and testified at a Senate Appropriations Committee hearing last year that it's something he's " been pushing very hard over the last few weeks." He also said at that meeting that he'd prefer some level of federal regulations over cannabis as opposed to maintaining the status quo of prohibition.
His interim predecessor, Matthew Whitaker, had previously told Congress that international treaty obligations were complicating efforts to authorize more marijuana manufacturers—a point that's was disputed by the U.S. State Department's Bureau of International Narcotics and Law Enforcement in a 2016 letter to senators.
President Trump's first attorney general, Jeff Sessions, had reportedly interfered in the process during his time in office. The anti-cannabis official also rescinded Obama era guidance laying out enforcement guidances on marijuana for federal prosecutors.
With respect to international treaty obligations, DEA said there are five requirements that countries allowing marijuana cultivation for research must adhere to in order to maintain compliance with United Nations rules. The agency already follows three of the five, but the "proposed rule would amend DEA's regulations so that DEA directly carries out these remaining two functions."
Those functions are: 1) requiring cultivators to deliver their cannabis directly to a government agency in a timely manner, but no longer than four months after harvest, and 2) ensuring that the agency holds the "exclusive right of importing, exporting, wholesale trading, and maintaining stocks of cannabis and cannabis resin," except as it concerns medical marijuana preparations.
"DEA may accept delivery and maintain possession of such crops at the registered location of the registered manufacturer authorized to cultivate cannabis consistent with the maintenance of effective controls against diversion," the notice states. "In such cases, DEA shall designate a secure storage mechanism at the registered location in which DEA may maintain possession of the cannabis, and DEA will control access to the stored cannabis."
Further, the agency said it will control "importing, exporting, wholesale trading, and maintaining stocks," and it may "exercise its exclusive right by authorizing the performance of such activities by appropriately registered persons." It will also require written notice from cultivators about their estimated harvest date. That notice should be submitted at least 15 days prior to harvest.
"It should be noted that the timing of when DEA would take physical possession of the crops, if delayed, would not only increase the risk of diversion, but would also adversely impact the quality of the crop," DEA said.
"If this proposed rule is promulgated, the following key changes are anticipated: more persons will be authorized to grow marihuana, DEA will purchase and take title to the crops of marihuana, and DEA will, with respect to marihuana, have the exclusive right of importing, exporting, wholesale trading, and maintaining stocks," the notice states. "These changes would mean that authorized purchasers of bulk marihuana to be used for research, product development, and other purposes permitted by the CSA may only purchase from DEA, except that DEA's exclusive rights would not extend to medicinal cannabis or cannabis preparations."
DEA said this notice, which also lays out criteria for eligible cultivation applicants, "is the latest and most significant action taken to expand the number of registered marijuana growers in the United States and underscores the federal government's support for scientific and medical research with marijuana and its chemical constituents."
Corey Cox, a senior associate at Vicente Sederberg LLP, told Marijuana Moment that DEA's application approval process has been "very slow" so far, but that the new filing is a positive sign.
"Given this history, even if the rules leave significant room for improvement, their publication in the Federal Register represents meaningful movement beyond the stalling tactics DEA has employed to date," he said.
The agency said the proposed rule would increase the diversity of cannabis grown for research purposes—including products of varying quality and potency—which could produce "more effective research" and facilitate possible development of Food and Drug Administration-approved medicines.
There's been widespread criticism over the quality of cannabis produced at the only federally authorized cultivation facility at the University of Mississippi. Studies have indicated that the institute's products are chemically more similar to hemp than marijuana available in state-legal markets, raising questions about the applicability of studies that have relied on the government's cannabis on real consumers.
The head of the federal cultivation facility said last year that he couldn't understand demand for marijuana with higher THC concentrations, arguing that even eight percent THC (significantly lower that most products in commercial markets) is "extremely" potent.
Unlike the current system, DEA would have a much more hands-on role under the proposed rule.
For example, "DEA would travel to the National Center at the time of harvest and take title and possession to the crop." After that point, the material would be maintained, under seal, in DEA's possession in the National Center's schedule I vault until such time that a distribution to another DEA registrant is authorized."
It remains unclear how many cultivator applications will be approved. An economic analysis the agency will conduct will consider two hypothetical scenarios. Under the first, DEA would consider the impact of approving three additional growers. Under the second, it would look at the effects of approving 15 more. However, the agency said that "this range of potential registrants is not necessarily reflective of the actual number of applications that DEA will grant."
The agency also described how it will judge various manufacturer applications, explaining that it would consider their "ability to consistently produce and supply marihuana of a high quality and defined chemical composition" and also look into whether "the applicant has demonstrated prior compliance with the CSA and DEA regulations."
That second criterion could pose problems for several companies that have filed applications—such as Columbia Care and The Giving Tree Wellness Center—which operate cannabis dispensaries in defiance of federal marijuana prohibition.
Individuals with prior cannabis convictions may also be adversely impacted in the application process, as the proposed rule states that the agency will take into account violations of federal or state law "relating to the manufacture, distribution, or dispensing of such substances."
Another provision of the rule concerns pricing for cannabis sold or purchased by DEA for research purposes. The agency said it will negotiate a fee based on "market forces" and also potentially add an administrative cost "to add onto the sales price of the marihuana it sells to end users."
"DEA believes that economic forces will not only drive the types, varieties and strains of marihuana materials that will be produced by growers, but that such forces will also drive the fees that DEA-registrants will be willing to pay for marihuana used for research purposes," it states.
The agency also said it anticipates "minimal procedural change for authorized researchers who plan to acquire bulk marihuana for research" as compared to current policy and that the "only anticipated procedural change is that some researchers would acquire the bulk marihuana from DEA, rather than from NIDA."
This story has been updated to include additional information about the proposed rule change.
USDA Secretary Again Blames DEA For Interfering In Hemp Regulations
Photo courtesy of Philip Steffan.