Scientists Sue DEA Over Alleged 'Secret' Document That Delayed Marijuana Research Expansion
The Drug Enforcement Administration (DEA) is finding itself in court over marijuana again after scientists filed a lawsuit against the agency, requesting "secret" documents that they allege DEA used to delay action on expanding cannabis research.
The Scottsdale Research Institute (SRI) is behind the suit. It's one of more than 30 organizations that have submitted applications to DEA to become licensed cannabis manufacturers for research purposes.
Some background should be noted: In 2016, DEA announced it would expand marijuana research by approving additional growers beyond the sole source that has existed for half a century at the University of Mississippi. But after more than three years, applicants heard silence, and SRI filed an initial lawsuit alleging that the agency was deliberately holding up the process. A court mandated that it take steps to make good on its promise, and that case was dropped after DEA provided a status update.
This month, DEA finally unveiled a revised rule change proposal that it said was necessary due to the high volume of applicants and to address potential complications related to international treaties to which the U.S. is a party. A public comment period is now open, after which point the agency says it will finally approve an unspecified number of additional growers.
But what really accounted for the delay?
According to the plaintiffs in this new suit, after DEA said it would accept more cultivators, the Justice Department's Office of Legal Counsel (OLC) secretly issued an opinion that interprets international treaty obligations as making it impossible to carry out the 2016 proposed rule while maintaining compliance.
The new revised rule aims to address the problem, in part by shifting jurisdiction over the cannabis to a single agency, DEA, which would purchase and technically own all of the cannabis grown by approved cultivators, and would then later sell the product directly to researchers.
That OLC document, which is not public, is the basis of SRI's Freedom of Information Act (FOIA) complaint. The case was filed with the U.S. District Court for the District of Arizona on Wednesday and requests that the Justice Department be found guilty of unlawfully failing to make records available related to its interpretation of the Single Convention treaty, including the OLC opinion. It further states that DEA should release those documents and pay the plaintiff's attorney fees.
Matt Zorn, an attorney working the case, told Marijuana Moment in a phone interview that it's not clear what's contained in the OLC opinion and that the uncertainty is "entirely the point" of the suit.
"I think we all know vaguely what it says—the subject matter of it—but we don't know what it actually says," he said. "That's important because you need to know what that instruction was or what their interpretation of the law is to assess whether what they're doing now is appropriate."
The suit claims that SRI, "as a non-commercial company dedicated to advancing the state of medical care through clinical research, is directly harmed by this unlawful secrecy."
"Because Defendants have failed to fully disclose their re-interpretation of federal law and treaty obligations as the law requires, Plaintiff lacks information necessary to protect its legal rights, including the right to have its application to manufacture marijuana for research processed in compliance with the Administrative Procedure Act and the [Controlled Substances Act]," the filing states.
SRI's research objective for cannabis is to determine potential therapeutic benefits for veterans suffering from conditions such as post-traumatic stress disorder. "While DEA's unlawful and dilatory conduct harms the public generally, the secrecy and delay have been especially harmful to our nations' veterans," the suit says.
"We deserve not only to know the scientific truth about medical marijuana use, but candor from our government, which includes disclosure of the 'secret law' the agency continues to rely on as a basis to delay and ultimately revamp the process for researching and manufacturing marijuana in this country," the filing says. "Plaintiff brings this FOIA action so can understand the legal basis—if there is one—for the government's conduct surrounding the Growers Program."
While SRI acknowledged that DEA last week announced its revised rule change proposal, the suit states that the explanation about how it arrived at its determination "leaves Plaintiff and the public in the dark with respect to several critical considerations." For example, it alleges, the notice doesn't account for how the Justice Department advised the agency on the matter and which parts of the amended proposal would make the action compliant with international treaties.
"The answer to these questions and others presumably lies in the undisclosed OLC Opinion and related records that animated DOJ's decision to sideline the Growers Program and prompted DEA to embark on this notice-and-comment rulemaking in the first place… In sum, using a secret OLC Opinion interpreting the CSA and a 1961 international treaty, DEA delayed processing applications to cultivate marijuana for research and now proposes to radically revamp federal law through rulemaking—rules which will loom large over the future of medical marijuana research, manufacture, and distribution going forward."
The plaintiffs argue that DEA violated federal statute that prohibits the creation of a "secret law." The statute says that federal agencies must make records—including final opinions and policy interpretations not published in the Federal Register—public.
"To block the Growers Program, DOJ formulated—through the OLC Opinion and related records—and DEA adopted to an undisclosed interpretation of the Single Convention and federal law contrary to the view espoused and published by DEA in the August 2016 Policy Statement, and contrary to the view of the State Department," it continues, apparently referencing a letter the State Department sent to a senator in response to questions about the role of international treaties as it concerns expanding cannabis cultivation facilities.
In that letter, the department said nothing about the Single Convention prevents member nations from increasing the number of such facilities. "If a party to the Single Convention issued multiple licenses for the cultivation of cannabis for medical and scientific purposes, that fact alone would not be a sufficient basis to conclude that the party was acting in contravention of the Convention," it read.
Read the State Department's responses on international treaties and marijuana below:
State Dept Response on Single Convention by Marijuana Moment on Scribd
If the new lawsuit's allegations prove accurate, it could help explain the role of former Attorney General Jeff Sessions, the anti-marijuana official who was reportedly involved in blocking research expansion.
The suit, which was first reported by Politico, goes on to say:
"For more than three years, Defendants relied on this undisclosed interpretation, contained in the OLC Opinion and related records, to make an end-run around the Administrative Procedure Act by unlawfully withholding and unreasonably delaying agency action on marijuana cultivation applications. The OLC Opinion has guided DEA's actions—and its inaction… The government's unlawful conduct under FOIA prevents Plaintiff and those similarly situated from timely and effectively vindicating legal rights under the Administrative Procedure Act, effectively rendering its protections and judicial review provisions meaningless."
To resolve the issue, SRI said it wants DEA to be held accountable for violating federal law, release the documents and compensate them for the legal action. While this is a FOIA-related suit, the institute didn't first seek the documents through a standard document request but instead filed the case under the law's "Reading Room provision" that allows courts to force federal agencies to put records online, according to a Ninth Circuit ruling last year.
Sue Sisley, a researcher with SRI, told Marijuana Moment that the institute has generally had a good relationship with DEA over the years and doesn't expect that it would unduly deny their application in retaliation for the institute's repeated legal actions against the agency.
"I couldn't fathom that that would happen, but I hope that the merits of our application are so clear that it would carry us forward," she said. However, these licensing agreements are "not always a merit-based process so it is possible that if politics get deeply involved here that there could be a situation where licenses are awarded to friends of the government. We're still praying that there is some merit-based system."
Researchers and lawmakers have made clear that the current availability of federally authorized cannabis for research raises questions about the accuracy of tests that rely on it, as the quality is insufficient. As of now, there's only one facility at the University of Mississippi that's authorized to grow cannabis for researchers. The products developed at the university have been widely criticized by scientists and lawmakers. A study indicated that the facility's cannabis is chemically more similar to hemp than marijuana available in state-legal markets.
"If adopted, these proposed rules would radically overhaul how medical marijuana manufacture and research will proceed in this country," the plaintiffs wrote. "Better supply is needed for better research, and better research is needed not only because millions use medical marijuana every day, but also to facilitate informed policymaking at the federal and state levels, including legislation and drug scheduling decisions."
Read the full lawsuit against DEA below:
SRI FOIA Complaint by Marijuana Moment on Scribd
Federal Agency Touts Hemp Progress While Refusing To Serve Marijuana Businesses
Photo courtesy of Mike Latimer.
Activists Push D.C. Lawmakers To Decriminalize Drugs And Promote Harm Reduction With New Campaign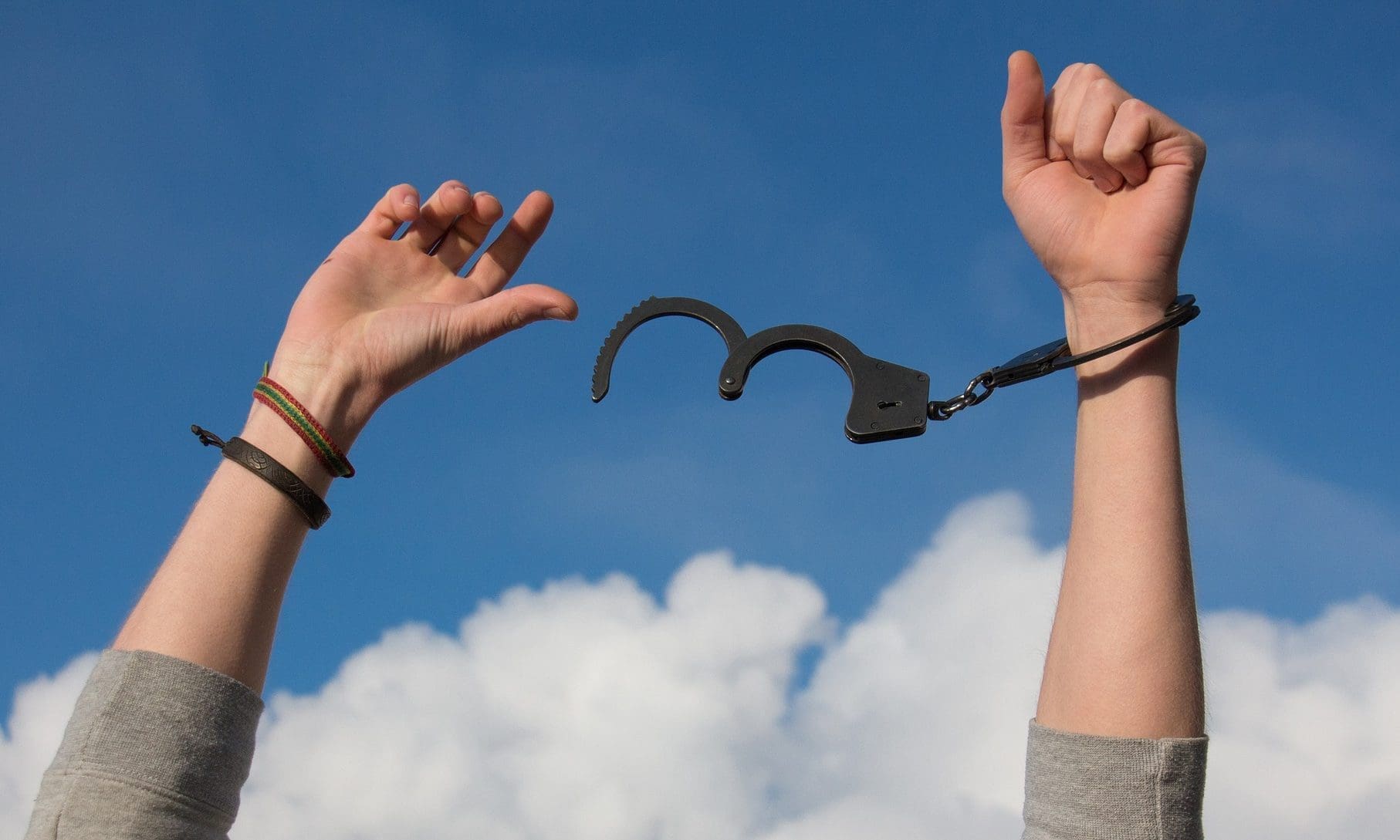 Activists in Washington, D.C. on Thursday launched a new campaign to urge local lawmakers to broadly decriminalize drugs, with a focus on expanding treatment resources and harm reduction services.
DecrimPovertyDC—a coalition of advocacy groups like the Drug Policy Alliance (DPA) and Students for Sensible Drug Policy—will be imploring the District Council to take up the cause, and members have already met with the offices of each legislator and have gotten a generally positive reception.
Today, @DrugPolicyOrg, @HIPS, @Defund_MPD & over 40 civil rights, justice reform, public health, & faith groups join forces to launch the #DecrimPovertyDC campaign. We are urging for @councilofdc to treat drug use like a public health issue. Learn more: https://t.co/KFXc7su9Pu pic.twitter.com/TwWACpAsUU

— #DecrimPovertyDC (@decrimpovertydc) October 21, 2021
"Through ongoing advocacy, we aim to replace carceral systems with harm reduction-oriented systems of care that promote the dignity, autonomy, and health of people who use drugs, sex workers, and other criminalized populations," the campaign site says.
People of color are disproportionately impacted by drug criminalization, and the group said the impact "extends far beyond the criminal legal system, as people face an array of punishments in employment, housing, education, immigration, child welfare, and public benefits—all of which can trap people in poverty."
An outline of the legislative proposal starts with drug decriminalization. People who possess small amounts of controlled substances would face no criminal or civil penalties. An independent commission would decide what the possession limit should be, and those who possess more than that amount would face a $50 fine, which could be waived if the person completes a health assessment.
Further, the mayor would be required to establish a harm reduction center where people could receive treatment resources and access sterile needles. The legislation allows for the creation of a safe consumption site within the center where people could use illicit drugs in a medically supervised environment.
That could prove challenging, however, as the U.S. Supreme Court recently rejected a request to hear a case on the legality of establishing safe injection sites where people can use illicit drugs in a medically supervised environment. An attempt to create such a facility in Philadelphia was blocked under the Trump administration and is now pending further action in a lower federal court.
The D.C. initiative, which is also being supported by AIDS United, Defund MPD, Honoring Individual Power and Strength (HIPS) and dozens of other groups, would also make it so the health department would need to provide a drug testing service so people could screen products for contaminants or other hazardous compounds.
In 2020, 511 people fatally overdosed in the District; over 94,000 people died from accidental overdose nationally. We are in a state of emergency directly caused by criminalization and other inhumane drug policies. #DecrimPovertyDC pic.twitter.com/9stWKb1nYG

— #DecrimPovertyDC (@decrimpovertydc) October 21, 2021
Another provision activists are pushing for would work to repair the harms of criminalization, in part by requiring the courts to "identify and vacate convictions for offenses decriminalized by this bill." They would also need to find and vacate cases related to drug paraphernalia, which was decriminalized last year under separate legislation.
Queen Adesuyi, policy manager of national affairs at DPA, told Marijuana Moment that the campaign's branding and scope is "intentionally broad to address poverty more generally, because in D.C. the drug war does disproportionately impact under-resourced communities in addition to black communities."
"We wanted to build out our campaign to paint the full picture of the drug war's harms locally in the District," she said, adding that the coalition will be poised to "support other efforts that are also working to minimize state-based harm against vulnerable communities in D.C."
At this point, the drug decriminalization measure has not been introduced in the D.C. Council, but activists are encouraged by early conversations with local lawmakers. The intent is to build on drug policy progress such as paraphernalia decriminalization, which was championed by key players like the chairman of the Council's Judiciary Committee.
The push in the nation's capital follows advocates' success in advancing decriminalization in other parts of the country.
Oregon voters approved a historic initiative to decriminalize drug possession last year, and multiple jurisdictions across the U.S. are now exploring similar policy changes.
Last month, Massachusetts lawmakers heard testimony on separate proposals to decriminalize drug possession and establish a pilot program for safe injection facilities. A safe consumption site bill advanced through a legislative committee in the state in May.
The Maine Senate this summer defeated a bill that would have decriminalized possession of all currently illicit drugs.
Rhode Island's governor signed a bill in July to create a pilot program legalizing safe consumption sites.
Congressionally, a first-of-its-kind bill to decriminalize drug possession at the federal level was introduced this session.
There's a sense of urgency to get this reform in D.C. enacted, as the coronavirus pandemic has seemed to contribute to record-high drug overdose deaths in the country. Adesuyi said "the last year really has made it so we just can't wait any more."
Meanwhile, advocates have renewed hope that D.C. could soon move to legalize the sale of adult-use marijuana.
The District has been prevented from doing so despite legalizing cannabis in 2014 because it's been bound by a congressional spending bill rider prohibiting the use of local tax dollars for that purpose. But with majorities in both chambers this session, Democratic appropriators have excluded that prohibitive language in the most recent spending measures—so D.C. would be empowered to finally enact a regulated market.
The mayor of D.C. said in April that local officials are prepared to move forward with implementing a legal system of recreational marijuana sales in the nation's capital just as soon as they can get over the final "hurdle" of congressional interference.
Mayor Muriel Bowser (D) introduced a cannabis commerce bill in February—and members of the District Council are considering that, as well as a separate proposal put forward by Chairman Phil Mendelson (D).
A hearing on the latter bill is scheduled for next month the Committee of the Whole, the Committee on the Judiciary & Public Safety & the Committee on Business & Economic Development.
Fourth Massachusetts City Approves Psychedelics Reform As Movement Grows
Fourth Massachusetts City Approves Psychedelics Reform As Movement Grows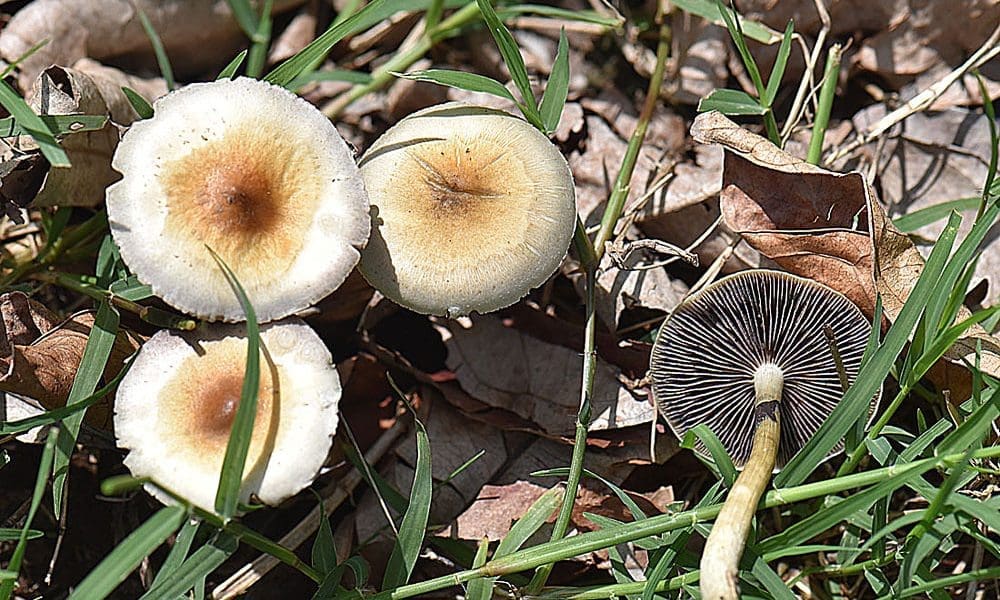 A fourth Massachusetts city has enacted a psychedelics policy change, with members of the Easthampton City Council voting on Wednesday in favor of a resolution urging the decriminalization of certain entheogenic substances and other drugs.
The measure, introduced by Council Member At-Large Owen Zaret (D), passed in a 7-0 vote, with two abstentions, on Wednesday night.
"I'm grateful to the Council for being so forward thinking about a cutting edge topic," Zaret told Marijuana Moment after the vote. "There were some hard concepts to undo for some of us. This is a step forward to helping people have access to effective therapies and also halting unnecessary arrests and incarceration."
While the resolution is non-binding and doesn't require police to deprioritize enforcement of laws prohibiting psychedelics—as has been the case in other cities across the U.S.—it represents an important first step and sends a clear message to local law enforcement that members are ready to depart from the status quo of criminalization.
It's not just about psychedelics, either. The legislation says the Council "maintains that the use and possession of all controlled substances should be understood first and primarily as an issue of public health by city departments, agencies, boards, commissions, and all employees of the city."
Lawmakers also recommended that "it should be policy of the City of Easthampton that the arrest of persons for using or possessing controlled substances for personal adult therapeutic, excepting Lophophora and animal-derived controlled substances, shall be amongst the lowest law enforcement priority for the City of Easthampton."
Zaret told Marijuana Moment in a recent phone interview that substance misuse is a "public health issue, it's not a criminal issue."
"We need to start a really aggressive campaign to, A) highlight the fact that this is a public health issue and, B) be more be more aggressive about how we're treating that," he said. "There are multiple angles to do that," and psychedelics represent one possible solution.
This action comes months after the neighboring Northampton City Council passed a resolution stipulating that no government or police funds should be used to enforce laws criminalizing people for using or possessing entheogenic plants and fungi. Elsewhere in Massachusetts, Somerville and Cambridge have also moved to effectively decriminalize psychedelics.
The local measures express support for two bills introduced in the state legislature this year. One would remove criminal penalties for possession of all currently illicit drugs and the other would establish a task force to study entheogenic substances with the eventual goal of legalizing and regulating the them.
"This is a victory for the health and safety of our communities," the advocacy group Bay Staters for Natural Medicine, which has been working with local lawmakers in Massachusetts to pass the resolutions, said in an Instagram post after the most recent vote. "These medicines will revolutionize the field of mental health, and this is a step toward a community model that puts people over profit. This signals to our state lawmakers we will not tolerate an over-regulated purely clinical model that makes these medicines unaffordable for working class people."
While Massachusetts is proving to be a focal point of psychedelics reform, it's far from the only place where activists are gaining ground.
For example, Seattle's City Council approved a resolution earlier this month to decriminalize noncommercial activity around a wide range of psychedelic substances, including the cultivation and sharing of psilocybin mushrooms, ayahuasca, ibogaine and non-peyote-derived mescaline.
In Michigan, the Grand Rapids City Council approved a resolution last month calling for decriminalization of a wide range of psychedelics.
Elsewhere in Michigan, the Ann Arbor City Council has already elected to make enforcement of laws prohibition psychedelics like psilocybin, ayahuasca and DMT among the city's lowest priorities—and lawmakers recently followed up by declaring September Entheogenic Plants and Fungi Awareness Month.
After Ann Arbor legislators passed that decriminalization resolution last year, the Washtenaw County prosecutor announced that his office will not be pursuing charges over possessing entheogenic plants and fungi, "regardless of the amount at issue."
A local proposal to decriminalize various psychedelics will also appear on Detroit's November ballot.
At the same time that local activists are pursuing decriminalization, a pair of Michigan senators introduced a bill last month to legalize the possession, cultivation and delivery of an array of plant- and fungi-derived psychedelics like psilocybin and mescaline.
—
Marijuana Moment is already tracking more than 1,200 cannabis, psychedelics and drug policy bills in state legislatures and Congress this year. Patreon supporters pledging at least $25/month get access to our interactive maps, charts and hearing calendar so they don't miss any developments.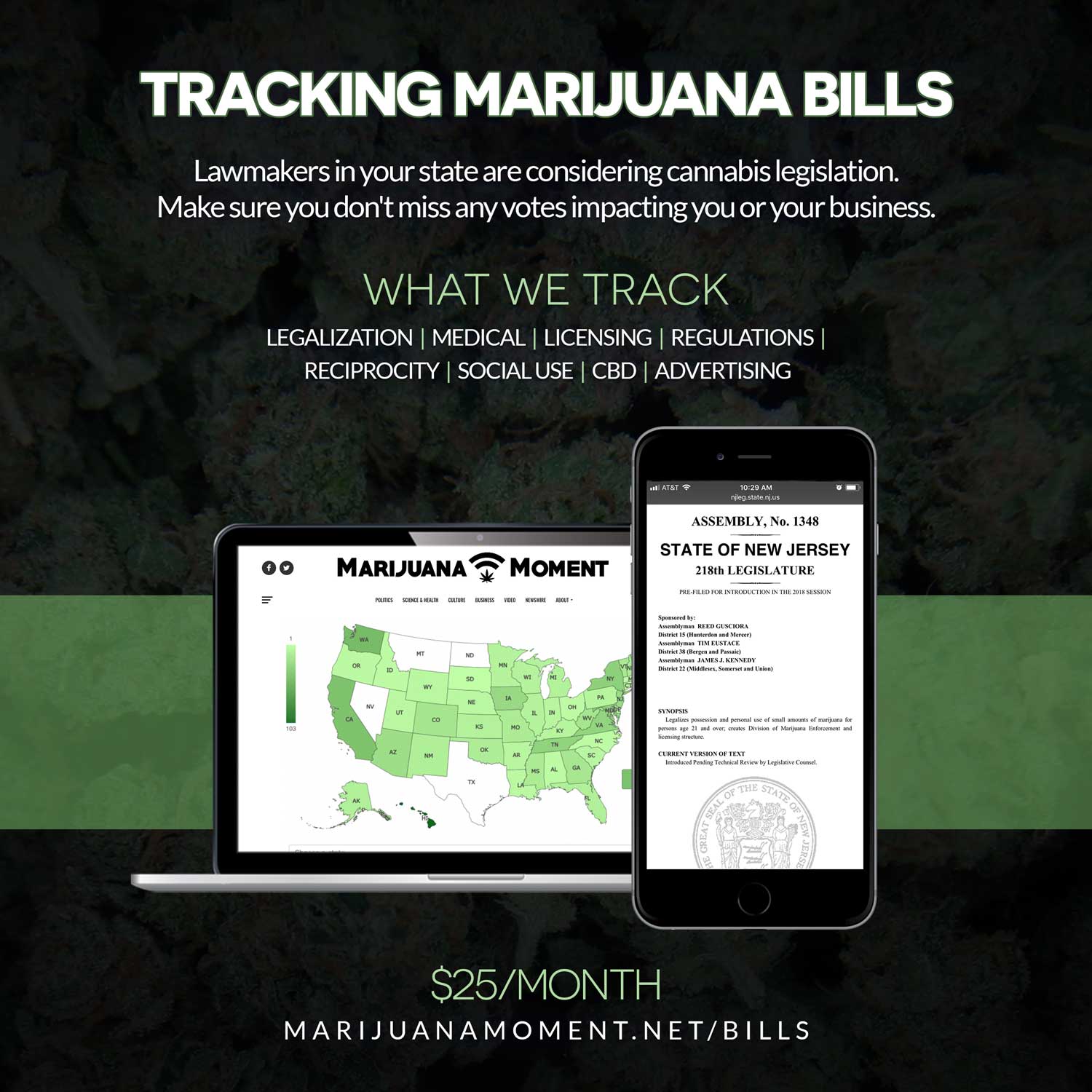 Learn more about our marijuana bill tracker and become a supporter on Patreon to get access.
—
A bill to legalize psychedelics in California advanced through the Senate and two Assembly committees this year before being pulled by the sponsor to buy more time to generate support among lawmakers. The plan is to take up the reform during next year's second half of the legislative session, and the senator behind the measure says he's confident it will pass.
California activists were separately cleared to begin collecting signatures for a historic initiative to legalize psilocybin mushrooms in the state. Oakland and Santa Cruz have already enacted psychedelics decriminalization.
The top Democrat in the Florida Senate filed a bill last month that would require the state to research the medical benefits of psychedelics such as psilocybin and MDMA.
Earlier this year, Texas enacted a law directing state officials to study psychedelics' medical value.
The governor of Connecticut signed a bill in June that includes language requiring the state to carry out a study into the therapeutic potential of psilocybin mushrooms.
Oregon voters passed a pair of initiatives last November to legalize psilocybin therapy and decriminalize possession of all drugs. On the local level, activists in Portland are mounting a push to have local lawmakers pass a resolution decriminalizing the cultivation, gifting and ceremonial use of a wide range of psychedelics.
Washington, D.C. voters also approved a ballot measure last year to deprioritize enforcement of laws criminalizing psychedelics.
A New York lawmaker introduced a bill in June that would require the state to establish an institute to similarly research the medical value of psychedelics.
The Maine House of Representatives passed a drug decriminalization bill this year, but it later died in the Senate.
In Oakland, the first city where a city council voted to broadly deprioritize criminalization of entheogenic substances, lawmakers approved a follow-up resolution in December that calls for the policy change to be adopted statewide and for local jurisdictions to be allowed to permit healing ceremonies where people could use psychedelics. Activists in the city are also hoping to expand upon the local decriminalization ordinance by creating a community-based model through which people could legally purchase entheogenic substances from local producers.
Meanwhile, Denver activists who successfully led the 2019 campaign to make the city the first in the U.S. to decriminalize psilocybin possession have set their eyes on broader reform, with plans in the works to end the criminalization of noncommercial gifting and communal use of the psychedelic.
In a setback for advocates, the U.S. House of Representatives recently voted against a proposal from Rep. Alexandria Ocasio-Cortez (D-NY) that would have removed a spending bill rider that advocates say has restricted federal funds for research into Schedule I drugs, including psychedelics such as psilocybin, MDMA and ibogaine. However, it picked up considerably more votes this round than when the congresswoman first introduced it in 2019.
Report provisions of separate, House-passed spending legislation also touch on the need to expand cannabis and psychedelics research. The panel urged NIDA to support expanded marijuana studies, for example. It further says that federal health agencies should pursue research into the therapeutic potential of psychedelics for military veterans suffering from a host of mental health conditions.
There was an attempt by a Republican congressman to attach language into a defense spending bill that would promote research into psychedelics therapy for active duty military members, but it was not made in order in the House Rules Committee last month.
NIDA also recently announced it's funding a study into whether psilocybin can help people quit smoking cigarettes.
An official with the U.S. Department of Veterans Affairs also said at a recent congressional hearing that the agency is "very closely" following research into the potential therapeutic benefits of psychedelics like MDMA for military veterans.
For what it's worth, Rep. Earl Blumenauer (D-OR), a longstanding champion of marijuana reform in Congress, said this month that he intends to help bring the psychedelics reform movement to Capitol Hill "this year."
In May, lawmakers in Congress filed the first-ever legislation to federally decriminalize possession of illicit substances.
FDA Will Search Reddit To Learn About Effects Of CBD And 'Emerging' Cannabinoids Like Delta-8 THC
Photo courtesy of Dick Culbert.
USPS Releases Final Rule Banning Mailing Of Hemp, CBD And Marijuana Vapes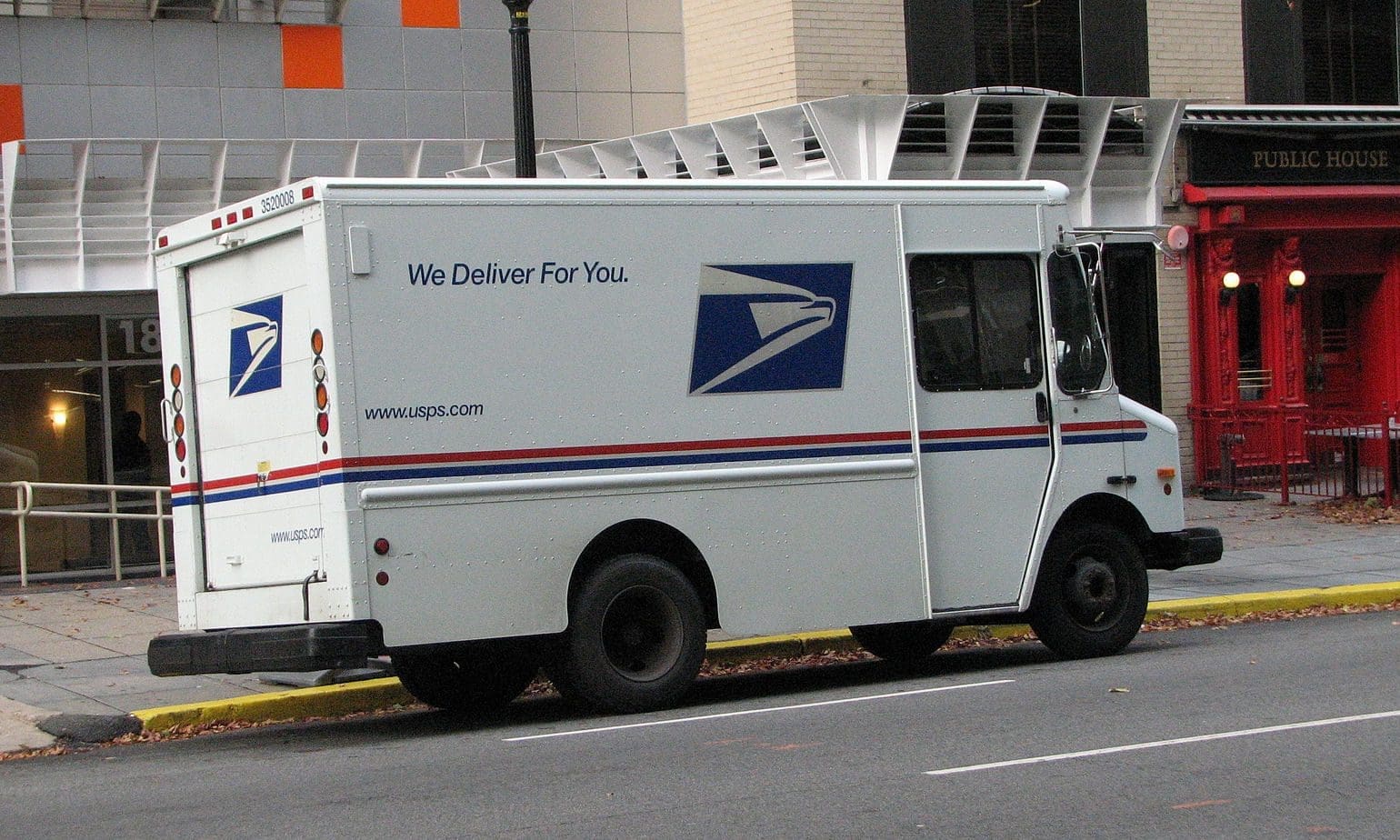 The U.S. Postal Service (USPS) on Wednesday released its final rule on the mailability of vapes, asserting that even devices designed for federally legal hemp derivatives like CBD generally cannot be shipped through the U.S. mail.
The agency has been developing the regulations to comply with a bill passed by Congress last year that is mostly aimed at stopping nicotine vaping devices from being mailed—though it has broader implications. Despite significant public comment on an earlier proposed version of the rules that urged USPS not to interpret the law in a way that restricts hemp businesses, the agency ultimately said that cannabis vapes fit the definition of what lawmakers moved to ban.
There are some exceptions, but stakeholders are disappointed by the final rule.
During public comment, some argued that the bill was specifically meant to restrict mailing of nicotine-based vapes. But while the legislation refers to limitations on "electronic nicotine delivery systems," or ENDS, it defines that term as "any electronic device that, through an aerosolized solution, delivers nicotine, flavor, or any other substance to the user inhaling from the device." (Italicized emphasis added.)
USPS explained in the rule, which is set to be published in the Federal Register on Thursday, that by the letter of the law, that includes hemp and marijuana vapes.
"It goes without saying that marijuana, hemp, and their derivatives are substances," the agency said. "Hence, to the extent that they may be delivered to an inhaling user through an aerosolized solution, they and the related delivery systems, parts, components, liquids, and accessories clearly fall within the [Preventing Online Sales of E-Cigarettes to Children Act's] scope."
Other commenters argued that USPS shouldn't impose the restriction on cannabis products because the ban could conflict with state or local marijuana laws—or because Congress has approved spending legislation that prohibits the use of Justice Department funds for interfering in state-legal medical cannabis programs.
USPS said those arguments are not valid because, 1) it's part of the federal government and is, therefore, unaffected by state or local marijuana policies and 2) it's not part of the Justice Department, which is the only branch of the government restricted by the state protection rider in appropriations legislation.
The agency further clarified that hemp containing up to 0.3 percent THC is federally legal and is generally mailable, but only "to the extent that they are not incorporated into an ENDS product or function as a component of one." As such, while business can generally mail out legal hemp-derived products, that's only the case if they are not vaping products covered under the new law.
"The POSECCA and the Agriculture Improvement Act overlap, but they do not conflict. The Agriculture Improvement Act merely excludes certain products from the CSA. It does not affirmatively declare hemp and hemp derivatives to be mailable in any and all circumstances, superseding all other relevant laws (such as the POSECCA). For its part, the POSECCA restricts the mailability of only certain hemp-based and related products; hemp-based non-ENDS products are unaffected, as are ENDS products falling within one of the PACT Act's exceptions. That Congress has rendered some subset of a class of goods to be nonmailable while leaving the remainder mailable is not some sort of legal conflict, but, rather, how mailability regulation typically works."
There are limited exceptions to the new mailing rule. Vapes can be shipped within the states of Alaska and Hawaii; verified businesses can mail vapes between each other or to government agencies; companies can send products for consumer testing or public health purposes; and individuals can ship up to 10 ENDS for non-commercial use per 30-day period. Beyond that, it is generally prohibited for a company to send a vaping device to a consumer via U.S. mail.
Some commenters argued that CBD products could fall under the health exemption to the general ban, but USPS said that would not apply unless and until the Food and Drug Administration (FDA) approves any such products.
"The FDA likewise has not approved any ENDS product for therapeutic delivery of any non-nicotine substance, including, in particular, CBD or other substances derived from marijuana. Once again, except for hemp-derived CBD containing no more than 0.3 percent THC by dry weight, cannabis and cannabis derivatives remain nonmailable under the Controlled Substances Act regardless of the POSECCA and notwithstanding any State or local laws on 'medical' marijuana… Far from taking marketing claims of therapeutic benefit at face value, the FDA has undertaken enforcement action against companies making such claims about CBD and other cannabis-related products absent new drug approvals from the FDA."
Vaping advocates say the final USPS rules confirm concerns they have long voiced as Congress considered enacting the ban.
"USPS never asked Congress to hand them a new unfunded mandate. The reality is Congress set the overly expansive language and USPS was and is statutorily obliged to apply the law as they wrote it," Gregory Conley, president of the American Vaping Association, told Marijuana Moment. "Since we anticipate it will take the USPS months or years to move businesses through the application process to allow B2B sales, further supply chain issues among independents will likely follow."
"Of course, there remains an open question around how vigorously the law will be enforced, particularly around products that lack state or federal excise taxes," he said. "Punishments for violating the law can be swift and severe, so retailers should think carefully about trading a short-term buck for potential legal troubles before a federal judge."
By preventing vape manufacturers and retailers from utilizing USPS to ship their goods, the regulations will effectively force them to use more expensive private courier services—a cost that will likely be passed on to consumers.
FDA Will Search Reddit To Learn About Effects Of CBD And 'Emerging' Cannabinoids Like Delta-8 THC
Photo courtesy of Wikimedia/Kevin Payravi.