House Will Vote On Marijuana Research Bill Allowing Scientists To Study Dispensary Cannabis This Week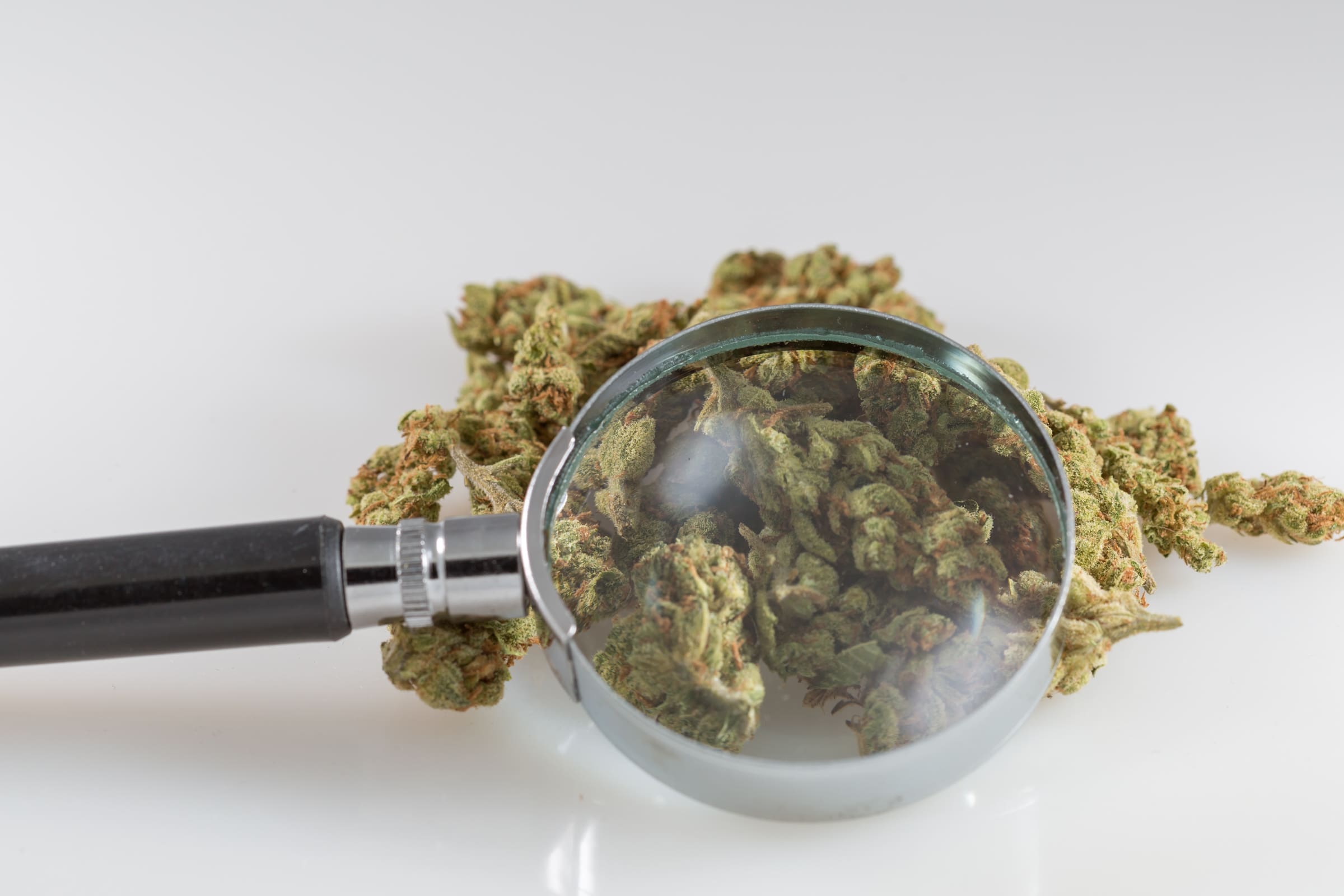 For the second time this month, the U.S. House of Representatives will vote on a federal marijuana reform bill—this one promoting research into the plant and allowing scientists to study cannabis from state-legal businesses for the first time.
After the chamber approved a comprehensive bill to federally legalize marijuana on Friday, leadership announced that members would be taking up the Medical Marijuana Research Act, bipartisan legislation that advanced out of the House Energy and Commerce Committee in September.
The bill, which has been slightly revised in the months since, will be considered under a procedure known as suspension of the rules, meaning there will be no further amendments and it will require a two-thirds majority to pass. Given the bipartisan nature of the legislation, sponsored by the unlikely duo of pro-legalization Rep. Earl Blumenauer (D-OR) and prohibitionist Rep. Andy Harris (R-MD), it's expected to get that support.
As the proposal was originally drafted, it would have made it so researchers could access marijuana from additional federally approved private manufacturers. But an amendment in the nature of a substitute was approved in committee that included the component expanding access to state-legal dispensaries.
The bill would also make it so there would be no limit on the number of entities that can be registered to cultivate marijuana for research purposes. Additionally, it would require HHS to submit a report to Congress within five years after enactment to overview the results of federal cannabis studies and recommend whether they warrant marijuana's rescheduling under federal law.
There's been bipartisan agreement that the Drug Enforcement Administration (DEA) has stymied valuable cannabis research by failing to approve additional marijuana manufacturers, despite earlier pledges to do so. The agency would be mandated to approve cultivation applications for study purposes within one year of the legislation's enactment.
The version coming to the floor has been revised from the committee-approved draft to make it so the U.S. Department of Health and Human Services (HHS) and attorney general would be required to create a process for marijuana manufacturers and distributors to supply researchers with cannabis from dispensaries. They will have one year after enactment to develop that procedure, and must start meeting to work on it within 60 days of the bill's passage.
HHS would still be mandated to issue "guidance related to the use of marijuana from State authorized marijuana programs" within 180 days as in the prior version of the bill, but language stipulating that the guidance must include "necessary quality or production standards for marijuana intended for use in medical research" was removed.
In general, the legislation would also establish a simplified registration process for researchers interested in studying cannabis, in part by reducing approval wait times, minimizing costly security requirements and eliminating additional layers of protocol review.
Another provision that was deleted from the latest version said HHS "shall ensure that a qualified marijuana researcher is in compliance with guidance issued by the Food and Drug Administration related to botanical drug development."
In determining public interest in conducting a particular study, a line was added to expand the criterion to include "such other conduct which may threaten the public health and safety."
In addition to registering growers to produce cannabis to supply directly to researchers, the bill also now allows products to be used for "subsequent downstream manufacture by a duly registered manufacturer for the ultimate and exclusive use by qualified marijuana researchers for research."
Another technical change removes the modifier "medical" to describe the kind of marijuana research that is authorized under the legislation, presumably allowing cultivators to produce cannabis for additional kinds of studies.
House leadership initially put the marijuana research bill on the floor schedule for September, but it was removed and a staffer for the House majority leader told Marijuana Moment that its placement on the schedule was a clerical error. Now it's expected to get a vote as early as Wednesday.
In July, the House approved separate legislation that also called for letting researchers study marijuana purchased from businesses in state-legal markets instead of only letting them use government-grown cannabis. The intent of that provision, tucked into a 2,000-plus-page infrastructure bill, was to allow the interstate distribution of such products even to scientists in jurisdictions that have not yet legalized marijuana.
During an Energy and Commerce Subcommittee on Health hearing in January—which was requested by four GOP lawmakers last year—federal health and drug officials, including from DEA, acknowledged that the current supply of cannabis for research purposes is inadequate and that scientists should be able to access a wider range of marijuana products.
DEA said four years ago that it would be taking steps to expand the number of federally authorized cannabis manufacturers, but it has not yet acted on applications.
Last year, scientists sued the agency, alleging that it had deliberately delayed approving additional marijuana manufacturers for research purposes despite its earlier pledge.
A court mandated that DEA take steps to make good on its promise, and that case was dropped after DEA provided a status update.
In March, DEA finally unveiled a revised rule change proposal that it said was necessary due to the high volume of applicants and to address potential complications related to international treaties to which the U.S. is a party.
The scientists behind the original case filed another suit against DEA, claiming that the agency used a "secret" document to justify its delay of approving manufacturer applications.
That was born out when the Justice Department Office of Legal Counsel document was released in April as part of a settlement in the case, revealing, among other things, that the agency feels that its current licensing structure for cannabis cultivation has been in violation of international treaties for decades.
Another scientist recently filed a lawsuit against DEA, urging a federal court to compel the agency to grant his application to produce cannabis for research purposes.
House-Passed Marijuana Legalization Bill Would Add $13.7B To Federal Budget, Congressional Analysts Say