DEA Still Hasn't Acted On Marijuana Grower Applications It Requested Three Years Ago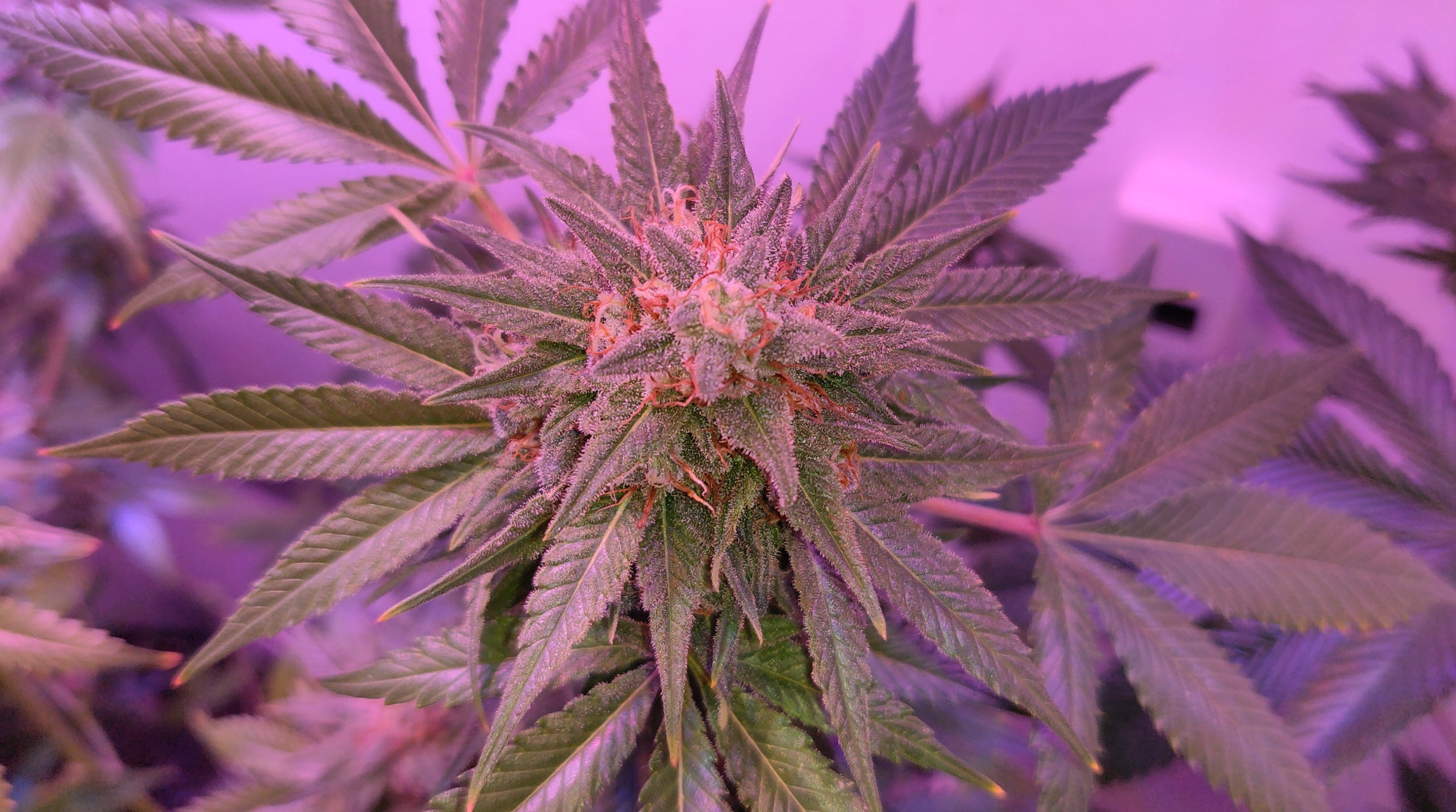 Exactly three years ago on Monday, the Drug Enforcement Administration (DEA) announced that it would be accepting additional manufacturers to produce research-grade marijuana. And in that time, the agency hasn't approved a single application.
It's an ongoing source of frustration for researchers, lawmakers and advocates. Currently, there's only one federally authorized source of cannabis for research—located at the University of Mississippi—and the quality of marijuana the facility produces has been repeatedly criticized for lacking the chemical diversity and potency of products available on the commercial market.
More than two dozens research institutions have submitted applications to become federal cannabis manufacturers since DEA posted its notice in the Federal Register on August 12, 2016.
"Our company applied for DEA authorization to cultivate cannabis because I wanted to explore the promise that cannabis could provide my fellow veterans with help to manage their chronic pain, depression, post-traumatic stress and other wartime wounds, but we've been waiting ever since," George Hodgin, CEO of Biopharmaceutical Research Company (BRC), said in a press release.
"In its refusal to process BRC's and others' applications, the DEA and the Department of Justice are delaying legitimate research that will help health care providers better understand the medicinal value of cannabis, as well as provide government authorities with the knowledge necessary to effectively regulate it," he said.
"There is bipartisan support in Congress for cannabis research. It is time for the DEA to heed the will of Congress—and the will of patients and health care providers across the country—and process our applications for cannabis cultivation and research. We should be leading the world in the creation of intellectual property and American jobs, but sadly these bureaucratic delays are sending American dollars overseas."
Marijuana Moment reached out to DEA for comment but a representative did not respond by the time of publication.
Increasing research into cannabis is an intensely bipartisan issue, and DEA has heard from lawmakers from both sides of the aisle about their interest in developing additional sources of research-grade marijuana since it first announced the policy change.
A letter sent to DEA in May—led by Reps. Eric Swalwell (D-CA), Matt Gaetz (R-FL) and Steve Cohen (D-TN)—complained that the agency has declined to respond to previous requests for information about the status of manufacturer applications. It implored DEA to "do whatever you can to speed up and improve the research application process."
That same month, the House Appropriations Committee approved a report attached to a spending bill imploring the Justice Department to "expeditiously process any pending applications for authorization to produce marijuana exclusively for use in medical research."
It's not clear what's behind the delay. When Jeff Sessions occupied the attorney general's office during the beginning of President Trump's tenure, he reportedly intervened and stalled the approval process. But Attorney General William Barr has said he supports expanding the number of federally sanctioned cannabis growers and pledged in April to look into the matter.
"I think we're going to move forward on it," he said at the time. "I think it's very important to get those additional suppliers."
Some researchers aren't waiting around for DEA to act on the applications.
The Scottsdale Research Institute (SRI) filed a lawsuit against the agency in June, contending that the lack of diversity in cannabis produced at the University of Mississippi facility makes it impossible to conduct clinical trials on the therapeutic potential of marijuana for veterans suffering from a range of medical conditions.
A federal appeals court handed the organization a procedural victory in July, ordering DEA to respond to the petition within 30 days of its ruling.
"Despite publicly soliciting applications back in August of 2016, DEA has acted on none of them," SRI said. "It has never offered any coherent explanation for this delay, other than to say it is still working through the process of these applications that are still under review."
"Hopefully, DEA will finally explain, in a court-filing available for public inspection, the answer to this question that has frustrated everyone," SRI wrote.
DEA is also facing a separate lawsuit over marijuana's classification under federal law. In May, a federal court mandated that the agency "promptly" consider rescheduling cannabis and left a case against it open until DEA takes appropriate action.
Federal Court Orders DEA To Explain Marijuana Research Block
Photo courtesy of Mike Latimer.