Congressional Hearing Exposes Marijuana Research Limitations Imposed By Federal Law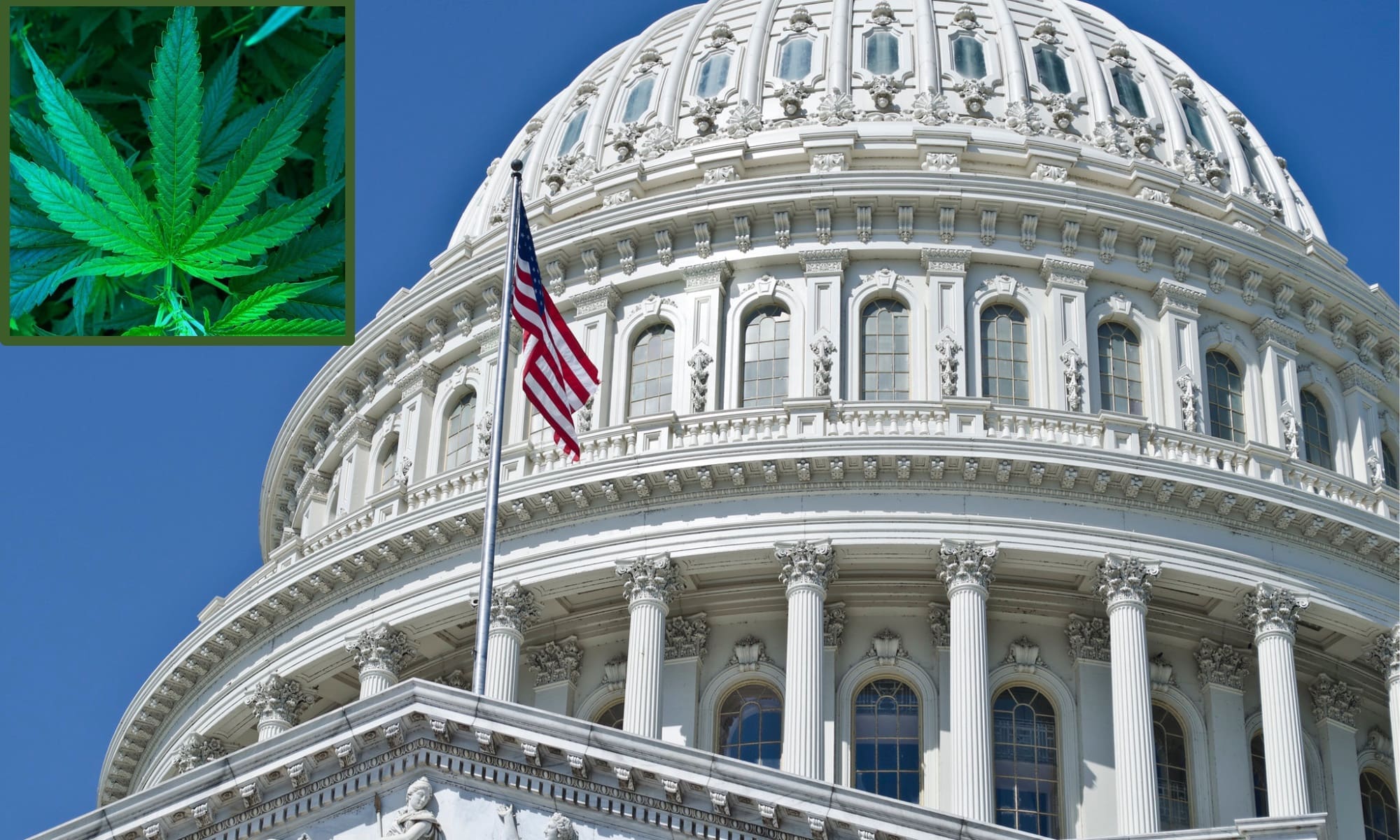 At a congressional hearing on Wednesday, federal regulators recognized that valuable research into marijuana is being inhibited cannabis's current legal status and described previously unreported steps they're taking to resolve the issue.
The Energy and Commerce Subcommittee on Health held the meeting to discuss six cannabis reform proposals, including two that would federally legalize marijuana. Most of the hearing involved lawmakers pressing witnesses from the Drug Enforcement Administration (DEA), Food and Drug Administration (FDA) and National Institute on Drug Abuse (NIDA) on the obstacles to marijuana studies that those officials claim are needed before pursuing broader policy reform.
Conversation was more limited when it came to legalization bills such as Judiciary Chairman Jerrod Nadler's (D-NY) Marijuana Opportunity, Reinvestment and Expungement (MORE) Act, which was approved by his panel last year. That said, formerly anti-reform Rep. Joe Kennedy III (D-MA) did lead a powerful discussion about the failures of prohibition and the need to deschedule cannabis.
Kennedy announced that panel leadership has agreed to hold a second hearing featuring the voices of people negatively impacted by marijuana prohibition, which he said "has failed."
Energy and Commerce Committee Chairman Frank Pallone (D-NJ) said in his opening statement that "while state laws and public perception around cannabis and its derivatives have evolved over the years, much of the federal framework that regulates cannabis has stayed the same."
Today the @EnergyCommerce Health Subcommittee is holding a legislative hearing on cannabis policies for the new decade including proposals to decriminalize marijuana and increase important research on cannabis, hemp and CBD. pic.twitter.com/uL8lkmmXdj

— Rep. Frank Pallone (@FrankPallone) January 15, 2020
Watch the hearing, titled "Cannabis Policy For the New Decade," below:
After being repeatedly asked about the limited supply of research-grade cannabis and the lack of chemical diversity in those plants cultivated at the nation's only federally authorized manufacturer, DEA Senior Policy Advisor Matthew Strait said the agency is aware of the issue and is actively developing regulations to address the problem by licensing additional growers.
"We actually have a draft regulation in place," he said, adding that it's currently being reviewed by the White House Office of Management and Budget (OMB) and that regulators have a call scheduled for Thursday to discuss the proposed rule.
"We know that we have to probably do notice and comment rulemaking to implement regulations on two matters: one is how we're going to evaluate all of our pending applications and two what additional types of regulations might need to be in place in order to impose on those that would grow," he said. "That regulation is in draft form. I can't talk too much about it, but rest assured, we have submitted to OMB, it's been drafted and tomorrow some of us will be getting on a call to talk through it."
DEA, FDA and NIDA witnesses all agreed under questioning that the current supply of cannabis for study purposes is inadequate and that researchers should be able to access a wider range of marijuana products.
Kennedy, who recently became a cosponsor of the MORE Act, followed up on his opening remarks with a brief statement on his personal evolution on the issue and frustration over policies inhibiting research.
"Meanwhile, millions of Americans—mostly black and brown—have been locked up for non-violent drug offenses. Meanwhile, desperate parents are forced to turn to a black market with no concern for patient safety to get their children the relief that they need. Meanwhile our cities and states are trying, and at times stumbling, to put in place thoughtful and thorough regulatory frameworks with zero support from federal partners. And meanwhile, a brand new corporate industry is rising up, rife with predictable economic injustices that spring up whenever government fails to regulate. Prohibition has clearly failed and America isn't waiting for its government anymore."
He then asked NIDA Director Nora Volkow and FDA Deputy Director for Regulatory Programs Douglas Throckmorton whether removing cannabis from the Controlled Substances Act (CSA) would make it easier for researchers to obtain and study it. Both said that the policy change would in fact simply research, though Volkow said it "may have unintended negative consequences."
FDA and NIDA said their agencies would not be impacted if marijuana was descheduled, and DEA's Strait acknowledged that his agency would because of its responsibility to enforce the CSA.
Subcommittee Chairwoman Anna Eshoo (D-CA) said researchers are "are in a catch-22" under the current regulatory scheme because they "can't conduct research until they show cannabis has a medical use, but they can't demonstrate cannabis has a medical use until they can conduct research."
"It doesn't make sense—at least to me," she said.
Rep. Tony Cardenas (D-CA) said that the "United States Congress made a mistake, and every Congress since has not had honest hearings and honest dialogue and has not allowed—truly allowed—the researchers in this great country to do the true research that needs to be done for us to properly categorize cannabis in this country."
"As a result of that, we have millions of individuals in this country who have been subjected to incarceration and a criminal record that otherwise they would have a much more productive and better life and that as a society, we would be much better off, including the taxpayers, if we were to actually get this right," he said.
There were several exchanges throughout the hearing—which was requested by four Republican members last month—where lawmakers opposed to comprehensive reform argued that cannabis is a gateway drug and that legalization represents a public health threat.
Rep. Greg Walden (R-OR) brought cookies in plastic baggies and distributed them to members. He then pointed to an image of a THC-infused cookie that looks similar that are available in Oregon.
"Each of you, by the way, has a cookie in front of you. I have a pizza stand opening in an hour out in the hallway," he quipped. "Now don't worry, I didn't get that carried away. You can actually eat these. The question is, how do you know if your child stumbled upon it?"
Americans are consuming more cannabis & policy decisions on this substance have been made in a virtual information vacuum. States that have legalized marijuana, like OR, have done so with far less info than they have on legal substances that are easily abused, such as alcohol.

— Rep. Greg Walden (@repgregwalden) January 15, 2020
The congressman went on to say that descheduling marijuana "is a step too far and is something I cannot support."
But there were other members who shared anecdotes about the consequences of prohibition, particularly on patients who stand to benefit from medical cannabis.
Rep. Morgan Griffith (R-VA), for example, recalled that in the 1980s, he knew friends who would smuggle cannabis into a hospital for a man suffering from cancer and who wanted to improve his quality of life to spend time with his son. Rep. Debbie Dingell (D-MI) said her late husband, former Rep. John Dingell (D-MI) experienced "great pain" and was told that cannabis might treat it, but he declined in part because of its status as a federally illicit substance.
Several other lawmakers, including Cannabis Caucus Co-Chair Barbara Lee (D-CA), highlighted the hearing and remarked on its significance.
It's past time to end cannabis criminalization and repair the damage the racist and failed War on Drugs has done to communities of color across the country. Thanks @EnergyCommerce for holding today's important hearing to modernize our federal cannabis policies! #MarijuanaJustice https://t.co/9uLRi86obs

— Rep. Barbara Lee (@RepBarbaraLee) January 15, 2020
Today, the @EnergyCommerce Subcommittee on Health is holding its FIRST EVER legislative hearing regarding federal cannabis policies.

If you are unable to attend this historic hearing in person, you can tune in here: https://t.co/HkUeiAqfEs #CannabisNews pic.twitter.com/PCGnERfwEB

— Bobby L. Rush (@RepBobbyRush) January 15, 2020
"Today, my [Energy Commerce] colleagues are holding a hearing on legislation to remove marijuana from the list of Schedule I drugs and allow for more research on the uses, impacts, and health benefits of cannabis," Rep. Mike Doyle (D-PA) said. "Looking forward to their discussion on these bills!"
Including H.R. 3884, the MORE Act. This bill would decriminalize marijuana, expunge the criminal records of individuals with cannabis-related offenses, and establish a sales tax on marijuana to create a fund helping these individuals to advance their careers and education.

— Mike Doyle (@USRepMikeDoyle) January 15, 2020
Watch below as my @EnergyCommerce committee holds a hearing on legislation to remove marijuana from the list of schedule 1 drugs and allow research on the health benefits of cannabis. https://t.co/1CTgo5RTY2

— Rep. Kurt Schrader (@RepSchrader) January 15, 2020
"After years of working to advance cannabis reform in Congress, this critical hearing is an important milestone where another major congressional committee focused time and attention on our movement," Rep. Earl Blumenauer (D-OR), who spoke to Marijuana Moment on Tuesday about his expectations for the hearing, said in a press release. "It was important to hear a number of senior members of Congress affirming the change that is taking place at the state level and affirming the contradictions that are created by the federal government being out of step and out of touch."
With today's @EnergyCommerce hearing, another major cmte has focused time & attention on our movement to bring federal cannabis policy into the 21st century & end the failed war on drugs. This was an encouraging step on our blueprint to legalize cannabis, but we need more action.

— Earl Blumenauer (@repblumenauer) January 15, 2020
Pro-legalization group NORML also submitted written testimony for the hearing, stating that as "evident by the title of this hearing, our federal marijuana policies are stuck in the past."
"It is time for Congress to amend them in a manner that comports with our current political and cultural reality," the organization said. "For some 50 years, the cannabis plant has been improperly categorized and criminalized by federal law. It is time to re‐examine and amend this longstanding failed policy."
Ahead of the hearing, a coalition of cannabis reform groups—including the National Cannabis Industry Association, Cannabis Trade Federation and Minority Cannabis Business Association—sent a letter to subcommittee leadership ahead of the meeting, encouraging members to take action on the various pieces of legislation.
BREAKING: Cannabis industry groups send letter urging descheduling and federal regulation to increase research improve public safety and address harms caused by prohibition.

With: @CanTradeFed, @MinCannBusAssoc, @FollowNCR, @GlobalCannaComm #CannabisPolicy pic.twitter.com/ZPdEJskzi0

— National Cannabis Industry Association (@NCIAorg) January 14, 2020
"As organizations that collectively represent thousands of state-legal cannabis businesses around the country, ancillary industries, and our communities, we applaud your decision to hold a hearing on cannabis policy so early in the new legislative session," the groups wrote. "This is a wonderful opportunity to continue the robust and groundbreaking discussion on this issue that took place in Congress last year and we commend your leadership in carrying it over into 2020."
"As an industry, we understand that many lawmakers have concerns about the impact of the changing legal status of cannabis. We do not take these concerns lightly. These concerns underscore the need to establish a legal federal cannabis framework, as current federal policies can cause and exacerbate these concerns. We welcome the opportunity to work with lawmakers and regulators to determine the best paths forward as state and federal cannabis policy evolves."
In their written testimony, DEA, FDA and NIDA representatives generally described the current state of federal marijuana policy, unsurprisingly without advocating for changes to cannabis's current criminal status. That said, both DEA and NIDA seemed to at least recognize that existing policies are inhibiting research into the plant and signaled that changes are on the horizon.
Volkow wrote that the growing availability of cannabis products, particularly with high concentrations of THC, "raise serious public health concerns." At the same time, however, "despite the public health urgency, legal and regulatory barriers continue to present challenges to advancing cannabis research."
"Obtaining or modifying a Schedule I registration [for researchers to study marijuana] involves significant administrative challenges, and researchers report that obtaining a new registration can take more than a year," she said. "Adding new substances to an existing registration can also be time consuming."
"It would be useful to clarify aspects of the [Controlled Substances Act] that have been sources of confusion and administrative burden for the research community," she said.
Additionally, Volkow acknowledged that the current situation, where the government has only authorized one facility to cultivate cannabis for researchers, "limits the diversity of products and formulations available to researchers and slows the development of cannabis-based medications."
"Although the University of Mississippi supplies cannabis for clinical trials, it does not have the capacity to manufacture a broad array of cannabis-derived formulations for research or to supply these cannabis products for commercial development," she said.
Strait wrote that his agency remains committed to expanding the number of federally authorized cannabis manufacturers for research purposes, noting that DEA is reviewing the situation but that " adjustments to DEA's policies and procedures may be necessary under applicable U.S. law to be consistent with certain treaty functions."
"In the near future, DEA intends to propose regulations that would govern persons seeking to become registered with DEA to grow marihuana as bulk manufacturers, consistent with applicable law, taking into account recent changes in the Controlled Substances Act," he said. "At present, a notice of proposed rulemaking is under review by the Office of Management and Budget."
Volkow raised another issue, which other federal agencies have previously recognized, noting that "researchers supported by NIDA and other federal agencies are unable to access marketed cannabis products through state marijuana dispensaries."
"There is a significant gap in our understanding of their impact on health," she said. "The recent outbreaks of e-cigarette or vaping product use associated lung injury (EVALI), which has been linked to informally-sourced THC-containing vape products, underscores the critical importance of facilitating researcher access to different product sources."
A NIDA staffer told Marijuana Moment in an email last week that "rigorous research is essential for understanding how the changing cannabis landscape will affect public health, for guiding evidence-based policy, and advancing therapeutics."
"However, there are significant regulatory challenges to conducting research with marijuana and other Schedule I drugs," the official said. "NIDA [has] been working with the DEA and FDA on ways to ameliorate these challenges, but there is nothing publicly available to share at this time."
This story has been updated to include details and quotes from the hearing.
Leading Marijuana Reform Advocate In Congress Weighs In On This Week's Legalization Hearing
Image element courtesy of Tim Evanson. 
Florida Regulators Blast Oregon Hemp Products And Encourage Consumers To Buy Local In New Alert
Florida regulators are calling out Oregon hemp businesses over products that they say contain rocks and sticks and have failed to meet regulatory guidelines on allowable THC content. Instead, consumers should buy local products made in Florida, officials say.
The Florida Department of Agriculture and Consumer Services (FDACS) recently released a consumer alert to warn Floridians about complaints it has received concerning poor quality hemp items from Oregon. Separate new guidance was issued on the cannabinoid delta-8 THC, a psychoactive compound that is increasingly being marketed and catching the attention of regulators.
"The department routinely finds violative products and conducts investigations based on consumer complaints," FDACS said in the Oregon hemp warning. "Recently, the department has received several consumer complaints regarding shipments of hemp from Oregon."
Those concerns are concentrated in three areas. The complaints have noted issues with Oregon hemp shipments for plants containing "rocks, sticks and other foreign material," fraudulent certificates for laboratory analyses and items containing more than 0.3 percent THC, which is the allowable limit under federal statute.
"The department actively inspects for sanitary operating conditions and tests for label accuracy and contaminants unsafe for human consumption," the notice states. "The department will continue to work with the United States Department of Agriculture (USDA) and the Oregon Department of Agriculture to contact firms in Oregon, notify consumers, and request remedial actions be taken."
Regulators advised consumers to seek out products from businesses approved by USDA and to look for items that have a "Fresh From Florida" logo for quality assurance.
"Not only are you getting a product that is subject to Florida's comprehensive seed to sale inspections, you're also helping support Florida farmers," the Florida Department of Agriculture and Consumer Services (FDACS) said.
Nikki Fried, who heads FDCAS as commissioner of agriculture and consumer services, has publicly stated that she's a medical cannabis cardholder in the state—and she's also running for governor. Prior to winning elected office, she previously lobbied on behalf of a plant farm that was later bought out by a major cannabis company.
Fried has made cannabis policy a priority throughout her tenure, and her agency has separately released new guidance on the marketing of delta-8 THC.
"The FDACS team is on the ground daily working to make sure the rules are being followed and that hemp extract products do not contain contaminants unsafe for human consumption," it said. "Over the past year, the department has observed a growing interest in the sale of Delta-8-tetrahydrocannibinol ("Delta-8-THC") and received numerous inquiries regarding its safety."
It cautioned that the "until comprehensive, nationwide standards are adopted, consumers have no way of knowing what post-processing steps were taken to ensure the safety of these products" containing delta-8.
Colorado Governor Announces New Cannabis Business Office With Focus On Social Equity
Colorado Governor Announces New Cannabis Business Office With Focus On Social Equity
Colorado officials on Wednesday announced the launch of a new office to provide economic support for the state's marijuana industry.
The Cannabis Business Office (CBO) "shows our administration's focus on growing this thriving industry that supports jobs and our economy," Gov. Jared Polis (D) said in a press release.
The division, which was created as part of a bill signed into law in March, is being funded by cannabis tax revenue. It will focus on creating "new economic development opportunities, local job creation, and community growth for the diverse population across Colorado."
Importantly, it will be prioritizing social equity, offering resources to people from communities most impacted by marijuana criminalization. That includes loans for equity businesses, grants to support job creation and technical assistance.
"This office will offer tools like technical help and improve access to money for businesses," Polis said. "Where the federal government has fallen behind, Colorado will lead. Colorado is, and always has been, the best place to live, work, grow and sell cannabis."
The governor had initially asked lawmakers back in January to create a new a new cannabis advancement program as part of his budget proposal.
CBO will fall under the Colorado Office of Economic Development and International Trade. Tristan Watkins, the new Cannabis Program manager, said it will "provide novel and ambitious programming to provide more equitable opportunity in the cannabis industry."
"As the office expands, we are confident it will further solidify Colorado as the leader in the nation's cannabis industry," he said.
Beyond this program, the state has worked to achieve equity and repair the harms of prohibition in other ways.
For example, Polis signed a bill in May to double the marijuana possession limit for adults in the state—and he directed state law enforcement to identify people with prior convictions for the new limit who he may be able to pardon.
—
Marijuana Moment is already tracking more than 1,100 cannabis, psychedelics and drug policy bills in state legislatures and Congress this year. Patreon supporters pledging at least $25/month get access to our interactive maps, charts and hearing calendar so they don't miss any developments.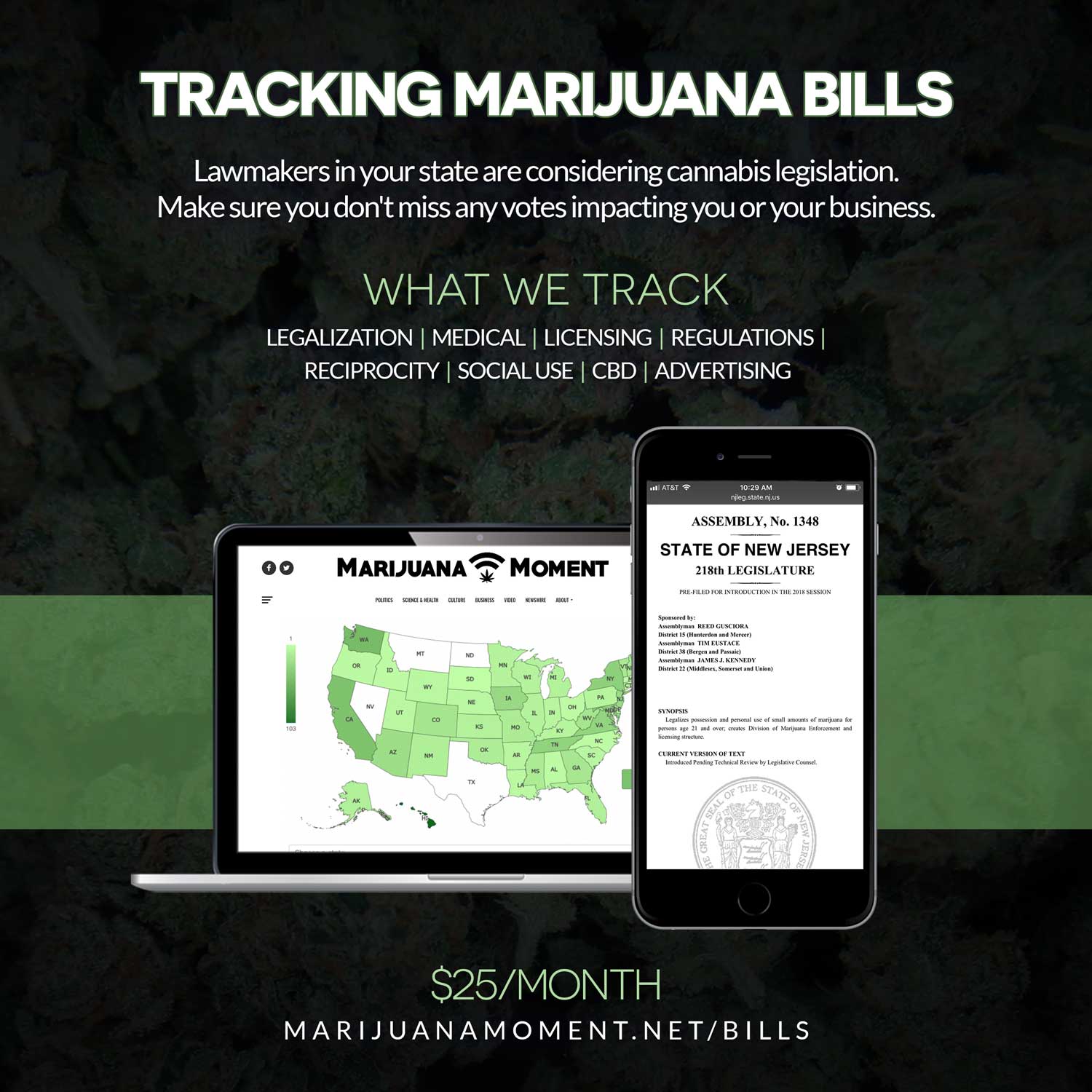 Learn more about our marijuana bill tracker and become a supporter on Patreon to get access.
—
The governor signed an executive order last year that granted clemency to almost 3,000 people convicted of possessing one ounce or less of marijuana.
Funding for the new office is made possible by tax revenue from a booming cannabis market in the state. In the first three months of 2021 alone, the state saw more than half a billion dollars in marijuana sales.
The lack of access to federal financial support for marijuana businesses became a pronounced issue amid the coronavirus pandemic, with the Small Business Administration saying it's unable to offer those companies its services, as well as those that provide ancillary services such as accounting and law firms.
Polis wrote a letter to a member of the Colorado congressional delegation last year seeking a policy change to give the industry the same resources that were made available to other legal markets.
Analysis: House Vote On AOC's Psychedelics Research Amendment Shows Rising Support Despite Defeat
Analysis: House Vote On AOC's Psychedelics Research Amendment Shows Rising Support Despite Defeat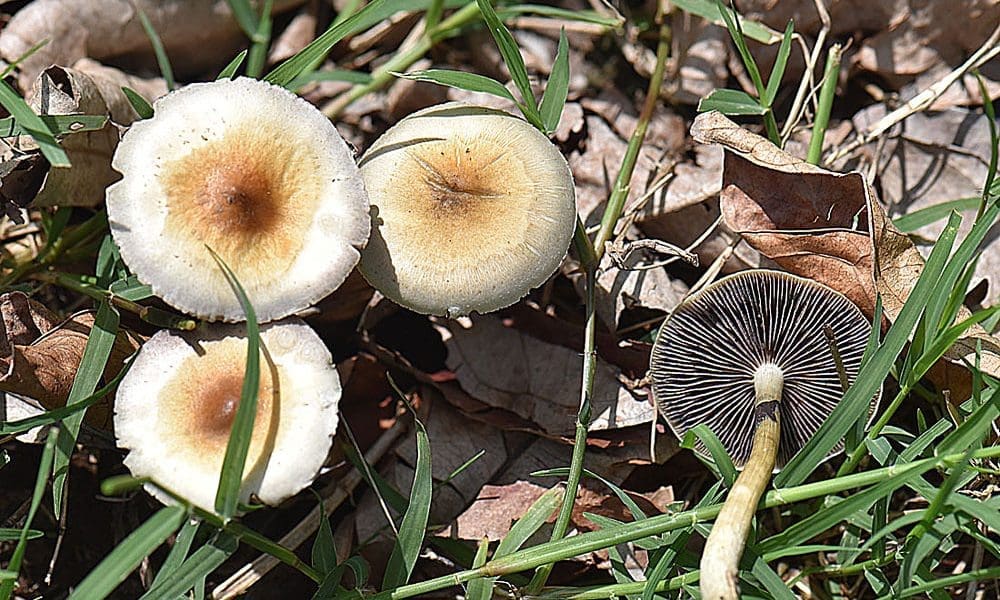 The U.S. House of Representatives on Tuesday again defeated a spending bill amendment meant to promote research into the medical benefits of psychedelics like psilocybin and MDMA. But it picked up about 50 "yes" votes since it was last considered in 2019, signaling that Congress may be coming around on the issue as psychedelics reform advances at the state and local levels—similar to how support for marijuana law reform has increased over time.
Rep. Alexandria Ocasio-Cortez (D-NY) sponsored the amendment, with the hopes of attaching it to a wide-ranging appropriations bill. But it failed in a 140-285 vote. That's a notably smaller margin compared to two years ago, when the proposal was rejected by a vote of 91-331.
Most Democrats supported the amendment this round, unlike in 2019 when a majority of Ocasio-Cortez's party joined Republicans in quashing the reform.
The proposal, if adopted, would have removed a 1990s-era provision that's long been part of spending legislation for the Department of Health and Human Services (HHS). The rider bars use of funds for "any activity that promotes the legalization of any drug or other substance in Schedule I" of the Controlled Substances Act, language that reform supporters say can have a chilling effect on even researching the therapeutic potential of restricted drugs.
Despite the growth in Democratic support over the past two years, enough members of the party helped take the measure down during Tuesday's vote. Ocasio-Cortez said in a tweet that "we got a little closer to ending this outdated war-on-drugs-era policy last night" and pledged that she will "keep bringing it up until the times catch up."
(The vote tallies cited in the following tweet are incorrect).
We got a little closer to ending this outdated war-on-drugs-era policy last night. Last Congress, we had 83 votes. This Congress, we had 139, including 7 Republicans. We'll keep bringing it up until the times catch up. We're undeterred! https://t.co/bS73jHRy6x

— Rep. Alexandria Ocasio-Cortez (@RepAOC) July 28, 2021
A handful of Republicans did vote to pass the amendment, showing that the issue isn't totally partisan. However, it was just seven GOP members who supported the effort, which is the same number as 2019. Rep. Matt Gaetz (R-FL) gave Ocasio-Cortez credit for "vastly increasing dem support here."
BREAKING: Republicans voting YES on @aoc ecstasy/MDMA/psilocybin legislation (not enough, amendment fails)

Alex deserves a TON of credit for vastly increasing dem support here.

We will destigmatize this issue and win very soon based on the rate of growth of our support. pic.twitter.com/chme5TVDH2

— Matt Gaetz (@mattgaetz) July 28, 2021
Here's a look at which lawmakers flipped their votes from "no" to "yes" on the psychedelics research amendment from 2019 to 2021:
Rep. Lisa Blunt Rochester (D-DE)
Rep. Brendan Boyle (D-PA)
Rep. Anthony Brown (D-MD)
Rep. Tim Burchett (R-TN)
Rep. Matt Cartwright (D-PA)
Rep. Judy Chu (D-CA)
Rep. Katherine Clark (D-MA)
Rep. Gerald Connolly (D-VA)
Rep. Jim Cooper (D-TN)
Rep. Joe Courtney (D-CT)
Rep. Jason Crow (D-CO)
Rep. Sharice Davids (D-KS)
Rep. Madeleine Dean (D-PA)
Rep. Ted Deutch (D-FL)
Rep. Debbie Dingell (D-MI)
Rep. Lloyd Doggett (D-TX)
Rep. Veronica Escobar (D-TX)
Rep. Dwight Evans (D-PA)
Rep. Bill Foster (D-IL)
Rep. Sylvia Garcia (D-TX)
Rep. Al Green (D-TX)
Rep. Hakeem Jeffries (D-NY)
Rep. Robin Kelly (D-IL)
Rep. Daniel Kildee (D-MI)
Rep. John Larson (D-CT)
Rep. Al Lawson Jr. (D-FL)
Rep. Sean Maloney (D-NY)
Rep. Donald McEachin (D-VA)
Rep. Gregory Meeks (D-NY)
Rep. Donald Norcross (D-NJ)
Rep. Mike Quigley (D-IL)
Rep. Lucille Roybal-Allard (D-CA)
Rep. Mary Scanlon (D-PA)
Rep. Adam Schiff (D-CA)
Rep. Bobby Scott (D-VA)
Rep. Albio Sires (D-NJ)
Rep. Jackie Speier (D-CA)
Rep. Thomas Suozzi (D-NY)
Rep. Paul Tonko (D-NY)
Rep. Norma Torres (D-CA)
Rep. Lori Trahan (D-MA)
Rep. Maxine Waters (D-CA)
Rep. Bonnie Watson Coleman (D-NJ)
Rep. Peter Welch (D-VT)
Rep. Frederica Wilson (D-FL)
Burchett was the lone Republican flip from opposition to support. And while each member may have their own reason for moving to back the amendment, it stands to reason that the psychedelics reform movement that's played out locally and in states over the past two years contributed to the sizable increase in support.
Larson, for example, told The News Station that his state legislature's passage of a bill requiring Connecticut to carry out a study into the therapeutic potential of psilocybin mushrooms, which the governor signed last month, influenced his vote.
"I think that was part of it," he said, adding that Ocasio-Cortez also proved convincing in their conversations.
There were also a number of flips for other members representing states where psychedelics reform has been pursued of late.
Six lawmakers from the California delegation switched to "yes" this vote, as the state legislature has been actively considering a proposal to legalize possession of certain psychedelics and advocates continue to push for psilocybin legalization via a ballot measure.
There were also a handful of Texas flips. The state legislature recently enacted a bill to require the state to study the therapeutic potential of psychedelics.
Welch of Vermont decided to support the amendment this round after lawmakers in his state have pursued psychedelics decriminalization.
A Florida lawmaker introduced a bill this year to establish a legal psilocybin model for therapeutic use in the state, similar to an initiative that Oregon voters approved in November. Wilson, representing the state, changed her vote, too.
Last month, a New York lawmaker introduced a bill that would require the state to establish an institute to research the therapeutic potential of psychedelics. And four members of that state's congressional delegation flipped to support the Ocasio-Cortez amendment from last time.
In contrast, there were just three members who flipped from "yes" to "no" since the 2019 vote:
Rep. Sanford Bishop Jr. (D-GA)
Rep. Emanuel Cleaver (D-MO)
Rep. Glenn Grothman (R-WI)
There were some other newsworthy votes among congressional leadership. For example, House Majority Leader Steny Hoyer (D-MD), Appropriations Committee Chairwoman Rosa DeLauro (D-CT) and former Democratic National Committee Chairwoman Rep. Debbie Wasserman Schultz (D-FL) all voted against the measure.
On the flip side, House Majority Whip James Clyburn (D-SC), Democratic Caucus Chairman Hakeem Jeffries (D-NY) and Judiciary Committee Chairman Jerrold Nadler (D-NY)—who is sponsoring legislation to legalize marijuana federally—voted in favor of the proposal.
Separately on Tuesday, the House defeated a separate proposal from Rep. Debbie Lesko (R-AZ) to the HHS appropriations bill to eliminate a rider that's currently in the legislation that "allows federal funding to go to institutions of higher education that are conducting research on marijuana."
The amendment was rejected, with 147 votes in favor and 276 against. Every Democratic who voted opposed the proposal, and 60 Republicans joined their Democratic colleagues in defeating it.
Meanwhile, Congress will again vote on a proposal to protect all state and tribal marijuana programs from federal interference, a key committee decided on Wednesday.
The House Rules Committee made in order a bipartisan amendment to spending legislation that would provide the protections, which expand upon an existing rider that currently prevents the Justice Department from interfering in the implementation of medical cannabis laws alone. That more limited protection has been annually renewed as part of federal law since 2014.
The panel also advanced a competing amendment from Rep. Doug LaMalfa (R-CA) that would eliminate the current medical marijuana provision—despite the fact that it shields the decades-old program of the sponsor's own state.
Congress Will Vote On Protecting All State Marijuana Programs From Federal Interference Under New Amendment
Photo courtesy of Dick Culbert.