GOP Lawmakers Push For House Hearing On Marijuana Research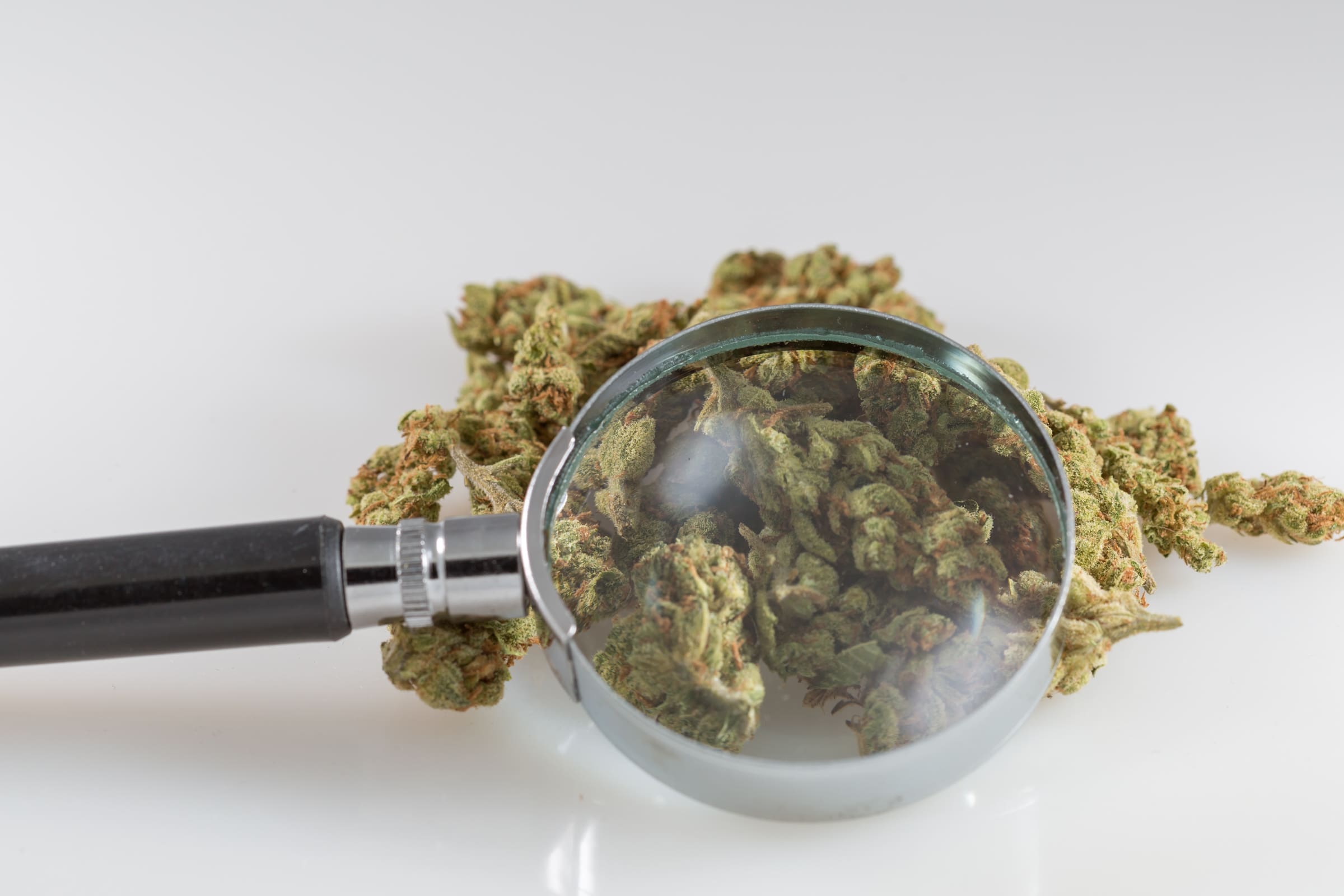 Four Republican lawmakers are pushing Democratic congressional leaders to schedule a hearing "as soon as possible" on pending bills aimed at facilitating research into the effects of marijuana.
"We urge you to hold a legislative hearing regarding federally-sanctioned research on cannabis as soon as possible, with a panel of federal witnesses," the GOP members wrote in a Monday letter to the chairs of the Energy and Commerce Committee and its Health Subcommittee. "This hearing would be an opportunity for members to learn about…legislation that offers potential solutions to help improve the research landscape."
The lawmakers—including Rep. Greg Walden (R-OR), who is the top Republican on the full panel, and Rep. Michael Burgess (R-TX), the party's leader on the Health subcommittee—cited extra hurdles that come along with researching drugs that fall under Schedule I of the Controlled Substances Act such as cannabis.
The fact that U.S. scientists can only source marijuana from a single farm at the University of Mississippi "not only limits the supply, but also limits the diversity in quality, potency, chemical composition, and methods of consumption," the Republicans wrote. "Current research on the biological effects of cannabis might not replicate the experience of individuals using commercially available strains."
The letter, also signed by Reps. Cathy McMorris Rodgers (R-WA) and Morgan Griffith (R-VA), cites research showing that government-approved marijuana is chemically closer to hemp than what consumers are actually buying from state-legal dispensaries.
In 2016, the Drug Enforcement Administration (DEA) announced a process to license more manufacturers of cannabis for research, but no such approvals have yet been granted, and the delay has been the subject of federal court proceedings.
"Expanding the number of registered manufacturers is critical to understand fully the potential benefits and possible risks associated with cannabis use, as researchers must be able to study actual products that are currently used by consumers for both medical and recreational use," the letter says. "However, because of the current restrictions on quality, quantity, and use of cannabis in scientific studies, high quality research on both potential risks and benefits associated with cannabis has been challenging."
"It is imperative that policy makers have scientific evidence to guide policy decisions. Regarding cannabis, policy decisions have outpaced the science."
The GOP lawmakers say that the growing popularity of CBD, as well as recent outbreaks of vaping-related lung injuries, underscore the urgency of expanding cannabis research.
"There is no evidentiary base for the vast health claims being made around CBD and other non-FDA-approved cannabis-derived products that are currently on tire shelves for consumers, and there are legitimate concerns that these claims may lead consumers to forego appropriate medical care," they wrote. "Despite the accessibility of CBD on the market, research on this product remains challenging because of current law and cannabis's Schedule I status."
"It is critical that the Committee review the current state of cannabis research and hear from" representatives of the DEA, Food and Drug Administration and the National Institute on Drug Abuse.
This year House committees have held hearings on broadly ending federal prohibition, marijuana business banking access and veterans-related cannabis issues, but there have been no events focused solely on research in the chamber. A Senate panel did hold an October hearing on marijuana's health effects that did include significant discussion on research roadblocks, however.
Read the lawmakers' full letter requesting a marijuana research hearing below:
GOP Lawmakers Want Marijuan… by Marijuana Moment on Scribd
This piece was first published by Forbes.
Congress Attaches Marijuana, Hemp And CBD Provisions To Federal Spending Bills