World Anti-Doping Agency Reviews Marijuana Ban For Athletes Following Pushback On Richardson Suspension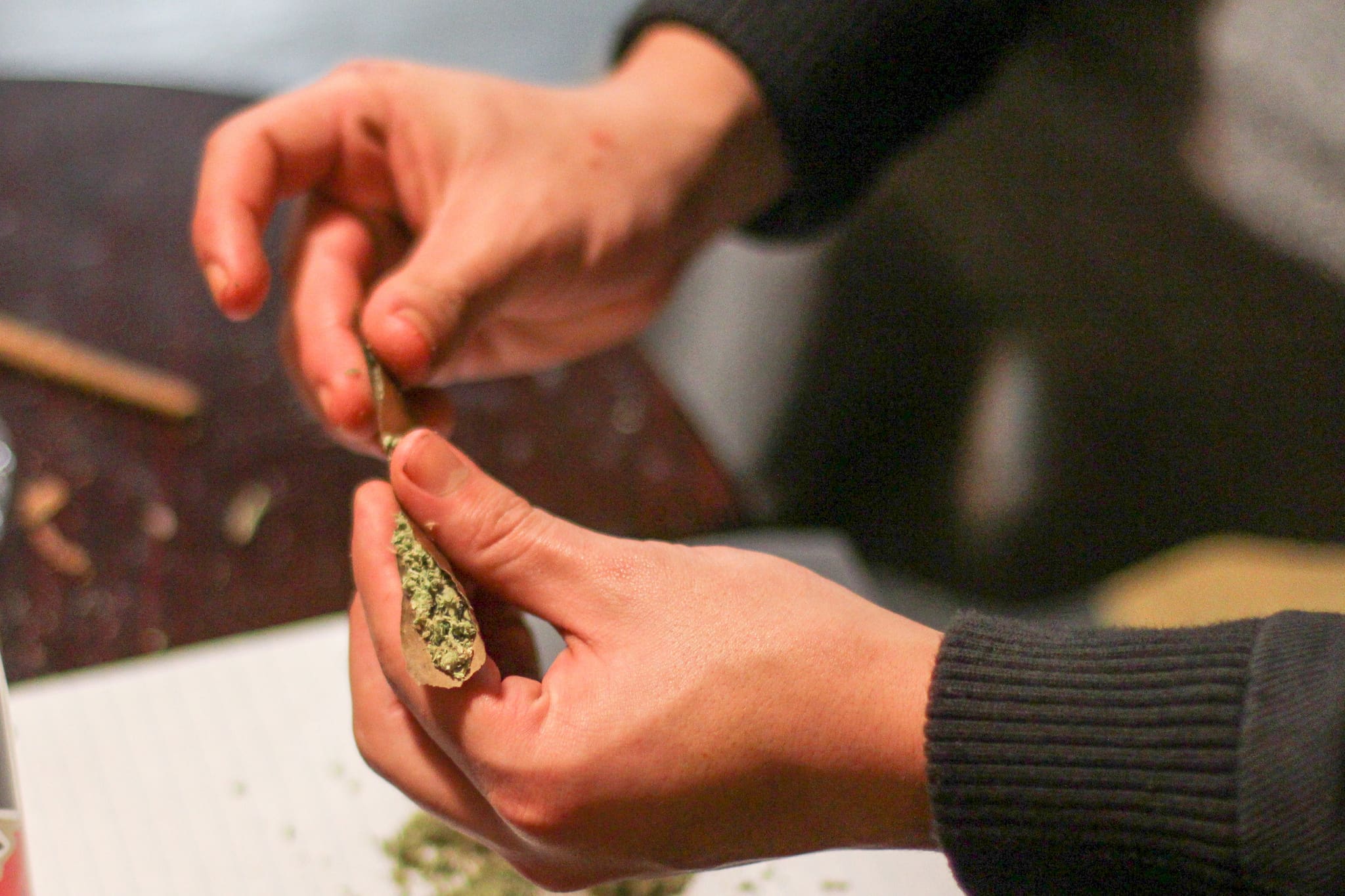 The World Anti-Doping Agency (WADA) will conduct a scientific review of marijuana next year to determine whether it should continue an international ban on cannabis use by athletes.
WADA's marijuana policy became a major focus this summer following the suspension of U.S. runner Sha'Carri Richardson from participating in the Olympics over a positive THC test. The organization's executive committee on Tuesday said it had accepted a recommendation from a drug list advisory board to reexamine the science on marijuana, which could inform a potential policy change.
In a press release, WADA said the panel agreed to conduct the review "following receipt of requests from a number of stakeholders." It didn't name those stakeholders, but numerous athletic leagues—as well as lawmakers and President Joe Biden—have suggested that the international marijuana ban for athletes should be reconsidered.
The organization added that cannabis will remain prohibited through 2022 while the review is underway.
WADA Executive Committee endorses recommendations of non-compliance of eight Anti-Doping Organizations ✒️

Find out more ➡️ https://t.co/DYInJUAn6R pic.twitter.com/ckJEcRbc4Z

— WADA (@wada_ama) September 14, 2021
Richard Pound, who served as the first president of WADA, reacted to the news by telling Marijuana Moment that he's "always in favor of a scientific review of any substance that is on the Prohibited List so that we can be acting on the basis of established facts, both as to the effects of the substance (if any) and the appropriate range of sanctions (if any)."
In an earlier interview, Pound told Marijuana Moment that the U.S. was "really quite adamant that [cannabis] was on the list" of prohibited substances when the ban was enacted in the 1990s.
Reps. Jamie Raskin (D-MD) and Alexandria Ocasio-Cortez (D-NY) previously reached out to WADA about Richardson's suspension and received a response in July that similarly explained how the U.S. has played a key role in placing marijuana on the list of prohibited substances for international athletes.
Richardson herself said last month that she's hopeful that her suspension from participating in the Olympics after testing positive for marijuana will lead to an international policy change for athletes, and she says she would be "blessed" if that happens as a result of her punishment.
The U.S. Anti-Doping Agency (USADA) has expressed sympathy for Richardson and asserted that the rules on marijuana for international athletes "must change." The White House press secretary—like USADA—also suggested that it may be time for a reevaluation of the cannabis prohibition.
USA Track & Field has similarly said that international policy on cannabis punishments for athletes "should be reevaluated."
Rep. Steve Cohen (D-TN) was among the lawmakers who've been critical of Richardson's suspension. He argued in July that it is hypocritical that athletes would be penalized for using marijuana when alcohol use is largely tolerated. And he also said cannabis is only a performance enhancing drug in the context of food eating competitions.
At a separate federal commission hearing on international sports in July, a representative of USADA said in response to questioning by Cohen that the organization is "heartbroken" over Richardson's case and supports "liberalization" of current bans.
Meanwhile, advocates have broadly embraced internal marijuana policy reforms at other major professional athletic organizations, arguing that they are long overdue especially given the ever-expanding legalization movement.
NFL's drug testing policy changed demonstrably last year as part of a collective bargaining agreement, for example. Under the policy, NFL players will not face the possibility of being suspended from games over positive tests for any drug—not just marijuana.
In a similar vein, the MLB decided in 2019 to remove cannabis from the league's list of banned substances. Baseball players can consume marijuana without risk of discipline, but officials clarified last year that they can't work while under the influence and can't enter into sponsorship contracts with cannabis businesses, at least for the time being.
A temporary NBA policy not to randomly drug test players for marijuana amid the coronavirus pandemic may soon become permanent, the league's top official said in December. Rather than mandate blanket tests, Commissioner Adam Silver said the league would be reaching out to players who show signs of problematic dependency, not those who are "using marijuana casually."
Last month it was announced that the online marijuana marketplace Weedmaps is teaming up with NBA star Kevin Durant for a multi-year partnership that's aimed at destigmatizing cannabis and showcasing the plant's potential value for "athlete wellness and recovery."
Marijuana icon Snoop Dogg also recently argued that sports leagues need to stop testing players for marijuana and allow to them to use it as an alternative to prescription opioids.
National Urban League Backs Marijuana Legalization With Licenses Reserved For Impacted Communities
Photo courtesy of Martin Alonso.