Congressman Says Marijuana Is Only A Performance-Enhancing Drug For Hot Dog Eating Contests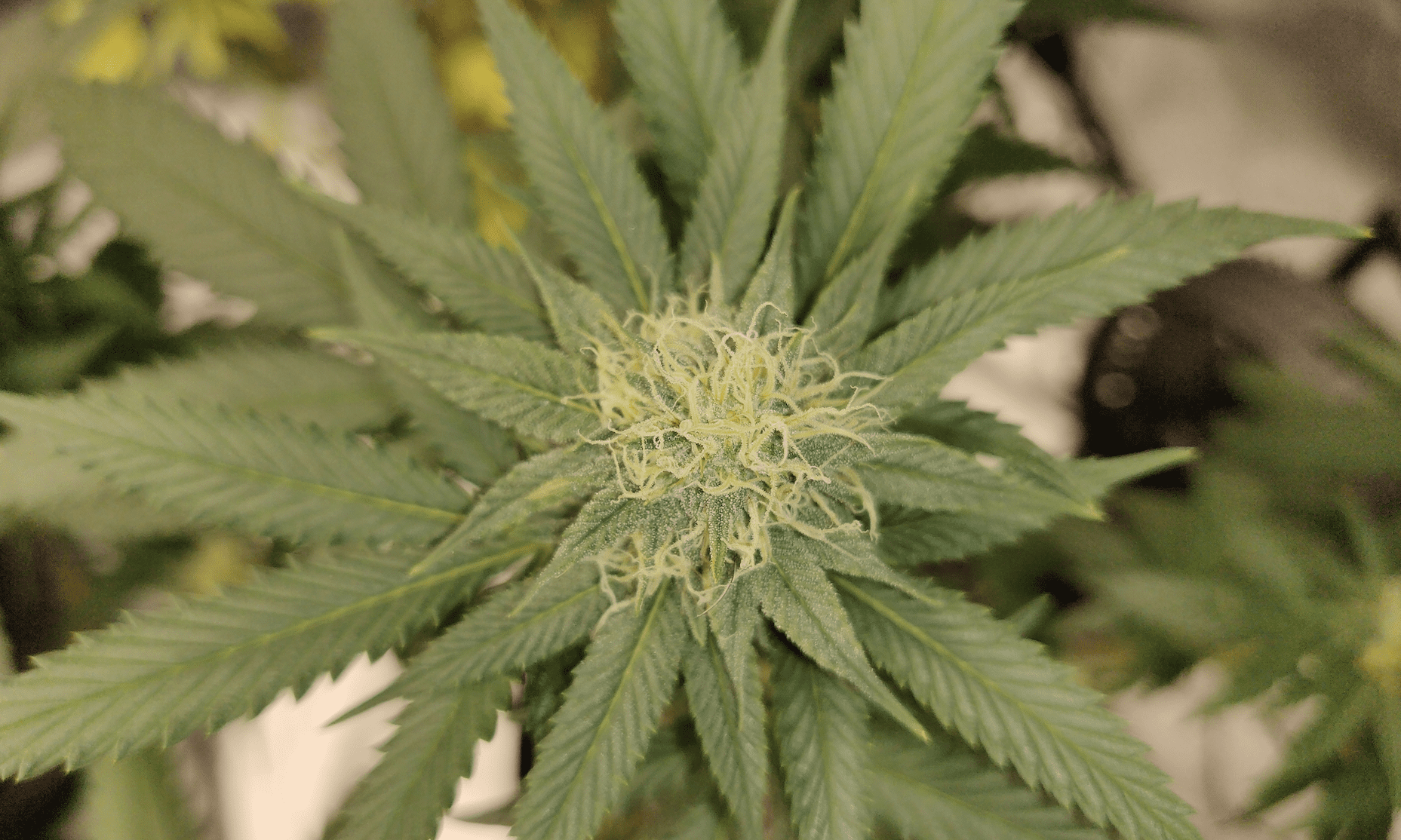 A congressman on Wednesday blasted the suspension of U.S. runner Sha'Carri Richardson from the Olympics over a positive marijuana test and said cannabis is only a performance enhancing drug in the context of food eating competitions.
Rep. Steve Cohen (D-TN) argued that it is hypocritical that athletes would be penalized for using marijuana when alcohol use is largely tolerated. And he said it's time for Congress to fix the policy gap and catch up with the public by federally legalizing cannabis.
The comments came at a House Judiciary Committee markup of a bill to eliminate the sentencing disparity between crack and powder cocaine. The legislation, which passed in a 36-5 vote, doesn't deal specifically with marijuana. But Cohen took the opportunity to reflect on the consequences of cannabis prohibition and make a call for change.
"Marijuana is not a performance-enhancing drug unless you're entered in the Coney Island hot dog eating contest on Fourth of July," he said. "To take [Richardson's] right to appear and her dream away from her is absurd, and this Congress should see that we don't have these problems in the future."
Cohen said Congress should deschedule cannabis and "leave it up to the states." A bill to accomplish that in the House has already been filed, and Senate leadership recently unveiled a draft of their own federal legalization bill.
"If she got rip-roaring drunk on margaritas, Red Bull or whatever else you drink out there these days—lagers—she'd have been fine because it wouldn't have shown up in her system. She still would have been allowed to run," Cohen said. "But for marijuana, it could have been 20 days ago and just a puff or two, she's gone."
"Let's get real. The war on drugs is a total failure," he said. "Nancy Reagan was wrong. Everybody who followed her and the others who said, 'Just say no,' we're wrong because that wasn't sufficient."
Marijuana isn't a performance-enhancing drug unless you're in a hot dog eating contest on Coney Island. To take away Sha'Carri Richardson's dream to compete in the Olympics is absurd.

Let's get real! The War on Drugs is a total failure. Deschedule marijuana and end this war! pic.twitter.com/VhkWRwZpxf

— Steve Cohen (@RepCohen) July 21, 2021
The drug war mentality that contributed significantly to mass incarceration in the U.S. also played a key role in getting the marijuana ban enacted at the international athletics level, with the country playing a leading role in imposing the prohibition.
The World Anti-Doping Agency (WADA) made that clear in a letter to Reps. Jamie Raskin (D-MD) and Alexandria Ocasio-Cortez (D-NY) this month. And the first president of WADA, Richard Pound, made similar comments in a recent interview with Marijuana Moment.
Meanwhile, the U.S. Anti-Doping Agency (USADA) also responded to the letter from Raskin and Ocasio-Cortez, and it asserted that the rules on marijuana for international athletes "must change." USADA had previously expressed sympathy for Richardson and indicated that it may be time for a reevaluation of the marijuana prohibition—but the latest statement explicitly calls for a policy change.
USADA wrote that "President Joe Biden described the way forward best when he said" that the "rules are rules," but those regulations may need to be reevaluated.
Also this month, the White House press secretary—like USADA—expressed sympathy for the runner and indicated that it may be time for a reevaluation of the marijuana prohibition.
Press Secretary Jen Psaki previously declined to condemn Olympics officials' sanction on Richardson when asked about the issue at a briefing with reporters earlier this month, but she told CNN in the newer comments that the case highlights the need to "take another look" at the rules on cannabis, especially in light of the decision to bar the athlete from a second event that fell outside the scope of the 30-day suspension.
USA Track & Field also said recently that international policy on cannabis punishments for athletes "should be reevaluated." And following Ocasio-Cortez and Raskin's letter, a separate group of lawmakers also sent a letter to USADA last week to urge a policy change.
At Wednesday's hearing on the crack-powder sentencing bill, Cohen also asserted that "this war on drugs is as much—and I would submit a greater—failure than Afghanistan." And if the U.S. can withdraw from that war, "we can get out of the war on drugs too."
The failed war on drugs fueled mass incarceration.

It ruined lives, families & communities.@HouseJudiciary just advanced the EQUAL Act 36-5.

Our bipartisan bill eliminates the unjust sentencing disparity between crack-cocaine & powder-cocaine, which began at 100-1.

PROGRESS.

— Hakeem Jeffries (@RepJeffries) July 21, 2021
Ds & Rs are working together to pass the #EqualAct & reform drug sentencing laws.

We must eliminate policies that have disproportionate effects on different groups.

Our decades-long war on drugs must turn to treatment and cure, as opposed to incarceration. https://t.co/sSt9qofoJ6

— Rep. Lou Correa (@RepLouCorrea) July 21, 2021
The legislation enjoyed broad support, though several Republicans pointed out that Biden and Senate Majority Leader Chuck Schumer (D-NY) endorsed the harsh penalties for crack when they were enacted in the 1980s.
The sentencing disparity between crack and powder cocaine is a relic of the failed "war on drugs." I introduced the bipartisan #EQUALAct with @RepJeffries @RepArmstrongND @RepDonBacon to eliminate the disparity. https://t.co/lsf94aH01t

— Rep. Bobby Scott (@BobbyScott) July 21, 2021
GOP Bill Aims To Block Marijuana Purchases By Low-Income People On Federal Assistance
Photo courtesy of Mike Latimer.