National Urban League Backs Marijuana Legalization With Licenses Reserved For Impacted Communities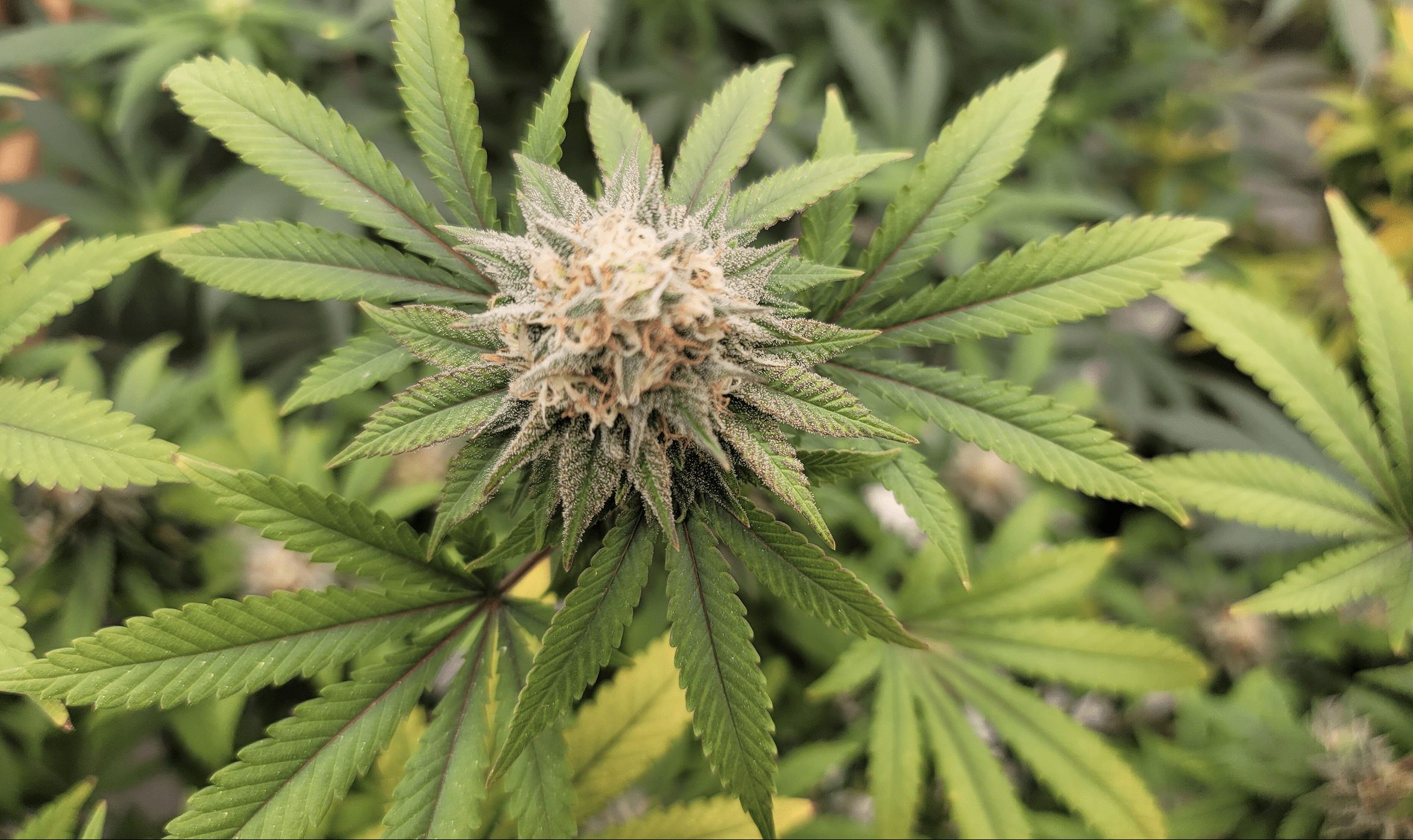 A major civil rights group recently released a policy statement endorsing marijuana legalization with a focus on social equity, and it detailed the specifics of what it hopes to see come out of the reform in a new policy paper.
The National Urban League (NUL), which was founded more than 100 years ago, unveiled its Equitable Cannabis Legalization policy guidance earlier this month after New York Gov. Kathy Hochul (D) made key appointments to regulate the state's marijuana market.
"New York State has an opportunity to establish itself as a true leader in cannabis justice by naming new leadership to administer its new cannabis legalization program," NUL President Marc Morial said in a press release, adding that the group is "eager to partner with New York officials to end cannabis prohibition by establishing a true and deep equitable legalization program."
"Policymakers must find solutions to generational harms caused by cannabis prohibition, which has devastated Black and Brown communities for far too long."

To read our equitable cannabis legalization policy position, click 👇🏾 https://t.co/tKOJUf9nba

— NULWashington Bureau (@NULpolicy) September 12, 2021
What does an equitable cannabis program look like? NUL laid out a series of recommendations, which include setting aside half of marijuana business licenses for people who have been most impacted by cannabis criminalization, automatically expunging prior cannabis convictions and strategically investing marijuana tax revenue to support disparately affected communities.
"Policymakers must find solutions to generational harms caused by cannabis prohibition, which has devastated Black and Brown communities for far too long," Morial said. "We have been placed behind bars and saddled with convictions that stand in the way of building economic power and achieving social equality."
NUL said in its policy guidance that cannabis prohibition and the collateral consequences of criminalization have inhibited it from reaching its goal of lifting "barriers to freedom and equality" for communities of color, and it listed five considerations for policymakers seeking to enact reform.
1. The group said legalization must involve establishing social equity programs that empower people most harmed under prohibition to participate in the industry. Putting aside 50 percent of cannabis licenses for those who have been targeted or directly impacted by criminalization, minority-owned business enterprises, distressed farmers and veterans would be a step toward that goal.
2. NUL described various criminal justice-related reforms that it says should go hand-in-hand with legalization. That includes barring police from using the sight or smell of marijuana as a pretext for a stop, releasing anyone in pretrial detention or jail over a cannabis offense, automatically expunging records, restoring the right to vote for formerly incarcerated people and ending deportations related to marijuana by federally descheduling the plant.
3. Economic equity in a regulated cannabis market is also essential, the organization said. It the passage of legislation protecting banks that service cannabis businesses and a tax policy that directs a portion of revenue to community reinvestment.
4. The policy statement also discusses the importance of promoting public health in a legal cannabis market. The age limit should be set at 21 to purchase marijuana for adult use, there should be advertising and marketing restrictions to deter youth use and cannabis should be federally descheduled in order to streamline research into the risks and benefits of the plant, NUL said.
5. As state markets continue to come online, NUL said it's imperative that communities have "equitable access to products that are of safe and predictable quality." Standardizing testing and labeling of cannabis products would help accomplish that goal.
NUL summed up the thesis of the policy statement neatly with a headline that reads: "Marijuana Enforcement Is More Harmful Than Marijuana Itself."
"The National Urban League endorses the marijuana legalization effort to lift constraints that have criminalized Black and Brown people disproportionately and to lift barriers that have blocked opportunity and social parity for our community," the group said. "The impact of marijuana enforcement has caused generational harms that must be addressed nationally and locally, and members of the community who have been harmed by disproportionate treatment should receive priority treatment from the legalized marketplace."
While the guidance isn't specifically responsive to congressional legalization legislation such as a bill being finalized by Senate Majority Leader Chuck Schumer (D-NY) and colleagues, the recommendations largely align with feedback that advocates recently submitted on that bill.
Read the NUL policy statement on marijuana legalization below: 
NUL Equitable Cannabis Lega… by Marijuana Moment
Drake, Killer Mike And Other Celebs Push Biden To Issue Mass Marijuana Pardons
Photo courtesy of Mike Latimer.